Days Inn by Wyndham Novato/San Francisco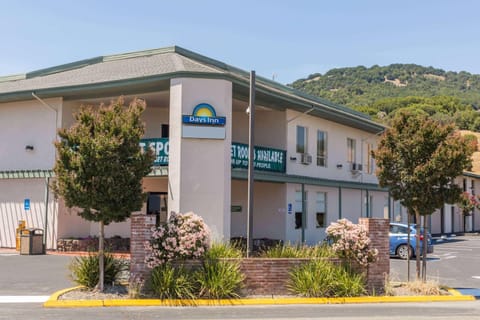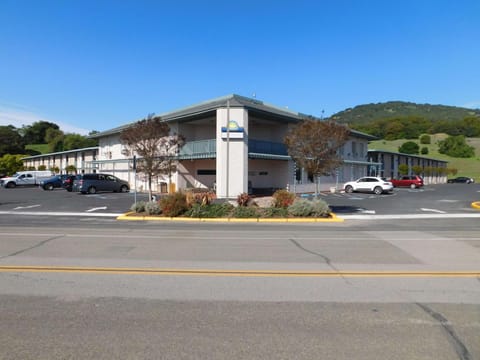 Hotel in Novato, CA
Pool
Klimaanlage
Haustiere erlaubt
Eingebettet in Novato, dieses attraktiv room in hotel für EUR 82 pro Nacht ist ein großartig Auswahl für Ihr nächstes Pause. Das Novato Days Inn liegt 37 km vom Muir Woods National Monument entfernt und bietet ein Fitnesscenter, einen Whirlpool und einen saisonalen Außenpool. Die komfortabel eingerichteten Zimmer verfügen über kostenfreies WLAN.
Pool
Klimaanlage
Haustiere erlaubt
Küche/Kochnische
Internet/WLAN
Rauchen erlaubt
Parkplatz
Waschmaschine
Balkon/Terrasse
Whirlpool/Spa
Fernseher
Rollstuhlgerecht
Fitnessraum/Fitnessstudio
Garten
Familienfreundlich
100 % verifizierte Bewertungen
3.4 / 5

"Durchschnitt"

(276 Bewertungen)
It was not worth the price
Apr 2023
What I did like was the jets in the bathtub but besides that I think the stay was uncomfortable
Finding blood on a pillow I had been laying my head on and on the sheets. The front desk had sent a maintenance man out to take a look but he was absolutely rude the entire time. I did not feel comfortable after that and was ready to ask for a refund.
We paid for no frills and got no frills. The room was quiet and clean.
Vending machine was almost empty
We love staying at this property. They are very accommodating. The rooms are clean and staff goes above and beyond to make your stay comfortable. Rooms are clean and the bed is comfortable. We stay here often
We loved the pool and hot tub. The value was great. And dog friendly!
Good value and a convenient place to stay in Novato.
May 2022
We had a second floor queen room with balcony. The room was good sized and recently updated. While the hotel is close to the freeway, the rooms face the opposite direction, so you have little highway noise and a nice view of hills and oak trees.
The included breakfast consisted of weak coffee and packaged sugary snacks - Twinkies, chocolate cupcakes, madeleines, etc. The only remotely healthy items were the apples and granola bars.
Quiet stay and good value for the money
Sep 2022
We had a late evening arrival and I really appreciated that my request for the room location were honored. Very helpful young man at the front desk. Quiet room (requested a room on the back side of the hotel which did not face Hwy 101) and in a safe location.
The bed was too hard (for me) and fine (for the hubby).
Great place but pissed at extra fee
Aug 2022
Very roomy, quiet, next to pool outside
I was charged an extra $50 and still haven't gotten a response as to why. I left the room clean, didn't smoke in room, or have pets
Very nicely updated facility. Nice grounds to walk our dog. Isolated from restaurants and shops but that makes it quiet. Excellent value in this area.
A weirdo in the parking lot but don't know if he was a guest.
Very comfortable room. The pool was exceptionally clean. Great hotel for the price.
Jul 2022
Very large room. Bed was very comfortable.
Lobby did not give a nice first impression.
Very clean and comfortable thank you !
This is a quiet, clean, comfortable motel with nice views of the hills.
Sep 2021
This is a quiet, clean, nicely appointed motel in a lovely location next to open space.
They have a hot tub that works. And a pool. Rooms are older but roomy...
It's right next to the highway but if you get a room in the back it's quieter.
They had granola bars and coffee for breakfast. Seriously lame and I don't think they should be allowed to advertise that as a breakfast
The paint was peeling in the bathroom, it was old and smelly in the room
They are very clean and the staff is very friendly. Over all it's been great place to stay at.
we'll stay here again. overall, a very good value.
Aug 2022
the tv was modern (wish they remote to the tv was accessible instead of just the DishTV remote, could have used my hdmi device) and bathrooms were nice. could have used a microwave. pool was very nice. ground floor rooms are best with direct access to pool area.
poor vending options and a breakfast designed by a 6 year old (Hostess treats and Capri Sun juice?)
The hotel is nice, clean and comfortable. My only issue was the location was not great.
Jun 2021
The staff was really nice. The inner courtyard of the hotel around the pool is really pretty
The location is not great.
The guy at the desk was a nightmare, the room was great!
Jun 2022
the room was very nice and clean
The man who was working at the counter was an absolutely horrible person. From the moment I walked in…I asked how his day was going with his reply "I was fine till you walked in"he berated and insulted me to no end because I was going to ask about a possible early check in. He did not let me talk and continued to insult me about how I have a sense of entitlement and that I was lucky the room was actually ready. We drove from 5 hours away straight and needed to freshen up before our event- I had called the day before to see if we could stop in early to check. Finally when I was able to talk, I told him for the sake of all the other customers I hope he changes his attitude and he said "Nope, it'll change when I leave here". Appalling and I suggest you replace the dude.
Good location for the amenities we wanted to use.
Mar 2022
The room was nice and clean, and had most ecerything we needed.
No coffee maker in the oom.
The room looked nice. Pretty view from the balcony. The main bed was reasonably comfortable. The shower was large. The TV worked. The temperature was very comfortable. The staff were very accommodating. This overall poor experience wasn't their fault.
I ordered a King Suite with sofa bed through the app 2 months ago. The motel received a reservation for a King. King suites were sold old when we arrived. Our son had to sleep on a rollaway, which the motel comped. The rollaway was basically springs with a thin fabric covering. The only way it was sleepable was by putting a thick comforter over the mattress, folded up, which the staff kindly provided. The fridge made enough noise to require that we all wear earplugs to sleep. The microwave dial was bizarre. The coffee maker was super cheap. The balcony was shared, not private. The breakfast was laughable--pastries, apples, and coffee only, and over half the pastries were Hostess, including Twinkies. The toilet handle spun all the way around, and the seat lid was flimsy. The bathroom shelf was too narrow to hold my toiletries case. The door had a gap that let alot of the freeway noise in. There were no USB charging ports, and nowhere to plug my combo plug/USB block in. So I couldn't charge my phone. Everything was done on the cheap in this room. I paid far too much money for this one night stay meant to celebrate my husband's birthday.
Facility was nice and all staff was polite except front desk.
Aug 2022
The room and pool was nice, but front desk staff made me feel like I was not wanted or an inconvenience. It was disappointed no matter how polite I tried to be..
Front desk staff made me feel bad for asking questions.
Would not stay there again, due to no sleep and rude manager.
Apr 2022
The price for the location for our race was acceptable.
The manager was rude to one of our racers who was planning to stay there, but had to find alternate reservations because his room was a mess. For two nights we had very loud neighbors, all night long and the staff did nothing about it! Did not sleep. Continental Breakfast was pretty slim at best.
did not like me stay
Jul 2022
the only thing I liked was the area.
I didn't like the bed it was very hard. It was very hard and breakfast wasn't what I expected. The expectations where not it for me. I will not be considering going here.
Good location right off the freeway.
Aug 2022
The location was close to my appointment.
The continental breakfast. There were only sweet unhealthy items. A bagel would have been a nice addition. The coffee was good.
for the price it was good
Aug 2022
the grounds were nice and the pool was is exc
cleanliness and no breakfast
The convenience of the location from the highway and amenities of the surrounding area.
That we couldn't have queen beds instead of the full size we had but over all comfortable.
The convenience of being close to Sonoma county and SF, hot tub great too!
Ok but not a good value.
Aug 2021
The charged a different price for each night. I thought I'd be charged the price you showed would be the same for all 7 nights.
People above me noisy until 2/3 am then noise started at 5 am again. The breakfast was just apples, cake/ cookie snacks & coffee/tea. Not great. Could have done that myself. No discount given for lack of breakfast. Plus is raising dog fee to $25 per night.
Horrible way to start the day to attend my best friend's memorial.
Jun 2022
Trash, cigarette butts everywhere. Breakfast was granola bars, Twinkies and Capri Suns. No bread, no milk and very little coffee. The front desk guy was extremely rude and short when I told him my t.v. and sliding door did not work. He also argued with me about them running out of coffee. Stay away.
The beds and pillows were so comfortable! it was the best sleep we got all week. I want those pillows! The property was clean and quiet.
Standard items you can buy at a 7-11
There was no key for the safe so no expensive personal items could stay if we left the room
It was disappointing and somewhat gross.
Mar 2022
Staff was friendly and helped me look for a phone charger since I had forgotten mine.
Pillow case was dirty. Quilt had spot of blood on it. Breakfast options were lousy.
everything was good very quiet and nice.
Sep 2022
Room was very quiet and clean.
reasonable price comfortable stay but dont county on any breakfast food as advertised.
Jul 2022
room was clean quiet, grounds were clean. pool hot tub nice
the breakfast choices were really not healthy. Hostess cupcakes, twinkie type etc. there were tiny apples and granola bars but it was probably the worst i have ever seen. no eggs, oatmeal, yogurt etc. i understand the breakfast is limited due to COVID but there should have been more healthy choices
Good for a pit stop on a roadtrip. Location is far from local food unless you have a vehicle.
Aug 2022
Room was clean, had a bathtub. Had laundry and vending & ice machines. Comfy room, could open door and look down to check on my vehicle.
When booking the hotel, it was advertised there would be breakfast, but all that was provided was coffee and granola bars. Not much of a breakfast.
I'm keeping my July booking!
May 2023
room was clean, bed was comfy. there was a clock!
someone spent a lot of time making a flowery arrangement of the sweetener packets, but the trash can right next to them was overflowing.
They do not respect booking.com guest
May 2021
Rooms are next to your car parking
We got a bundle from booking.com but they still charged us for kids bed.
not bad for on a roadtrip stop for the night place but not for long term as beds are small
Oct 2022
weird smell in the room, small beds, not queen but double beds
You could hear the highway traffic from inside the room. The manager was rude.
The room was clean and comfortable and the staff was friendly
Nov 2022
Water did not get hot enough to dhower
they charged me twice.. frustrating.. booking.com charged me as a prepayment and then they also charged me the day I checked in on a diff card for incidentals.
Wie viel kostet dieser hotel im Vergleich zu anderen in Novato?

Der Durchschnittspreis für eine Anmietung in Novato beträgt EUR 166 pro Nacht. Diese Miete ist EUR 84 günstiger als der Durchschnitt.
Ist das Parken in diesem hotel inbegriffen?

Ja, das Parken ist als Ausstattungsmerkmal bei Days Inn by Wyndham Novato/San Francisco aufgeführt. Für weitere Informationen empfehlen wir Ihnen, sich mit dem Anbieter der Unterkunft in Verbindung zu setzen, um zu erfahren, wo Sie parken können.
Gibt es in diesem hotel einen Pool?

Ja, bei Days Inn by Wyndham Novato/San Francisco steht ein Swimmingpool zur Verfügung. Genießen Sie das Wasser!
Ist Days Inn by Wyndham Novato/San Francisco haustierfreundlich?

Ja! Diese hotel ist haustierfreundlich. Für weitere Informationen empfehlen wir Ihnen, sich mit dem Buchungsanbieter in Verbindung zu setzen.
Welche Ausstattungsmerkmale sind bei Days Inn by Wyndham Novato/San Francisco verfügbar?

Wir haben 15 Ausstattungsmerkmale für diese Unterkunft gefunden. Dazu gehören pool, klimaanlage, haustiere erlaubt, küche/kochnische und internet/wlan.