Motel 6-West Memphis, AR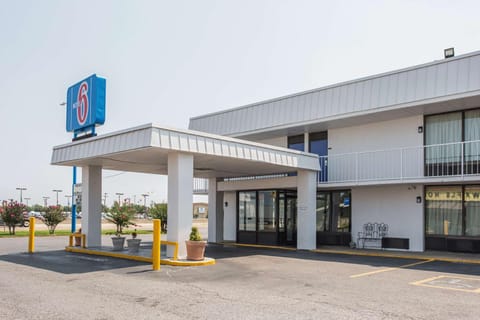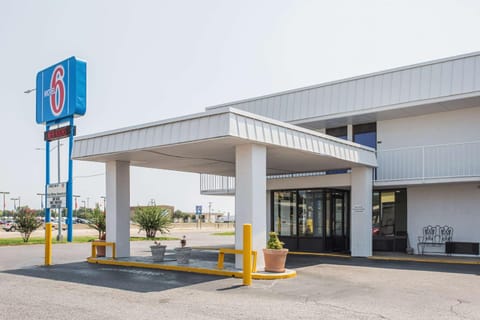 Hotel in Marion, AR
Klimaanlage
Haustiere erlaubt
Küche/Kochnische
Befindlich in Marion, dieses schön room in hotel für EUR 48 pro Nacht ist ein großartig Auswahl für Ihr nächstes Urlaub. Das Motel 6-West Memphis, AR erwartet Sie mit 2-Sterne-Unterkünften in West Memphis, 11 km vom Feuerwehrmuseum von Memphis und 12 km vom Orpheum Theater entfernt.
Klimaanlage
Haustiere erlaubt
Küche/Kochnische
Internet/WLAN
Rollstuhlgerecht
100 % verifizierte Bewertungen
2.9 / 5

"Durchschnitt"

(375 Bewertungen)
What i like about the property is that it's very quiet.
I didn't like that they didn't have no covers basically had to use a sheet.
very comfortable and clean good service and a good price
Their was poop on the walls in the bathroom. Roachs, ants, and flies all in the rooms. The sheets had blood on them. All of the towels had hair or rust on them. The lights fridge and microwave didnt work . Had to scrub the a/c filters they were covered in dirt
they didn't come clean the room when we requested it and they bed sheets was nasty n when check in room the bathroom had urine on the seat like it hasn't been clean
Trucks fly past all night…do not expect a good nights sleep
Oct 2022
The two very young people on the desk were very welcoming and professional Owners should be proud of them
Noisy noisy noisy ….the road kept us awake most of the night …my wife and I got about two hours sleep People who live there it appears permanently asked us for money when they saw us moving into our room and again the next morning…my wife felt very unsafe We are travelling for four months and have cancelled all upcoming hotel 6 reservations Totally unsatisfactory and we will never use hotel 6 again
Left Nashville nightmare motel for Arkansas Awesome!
Oct 2021
The TV had lots of choices. The whole place was very clean. The AC worked very well.
Well there were no bath towels. There could have been more outlets. But i carry a splittee so i was fine.
The room was dirty.The lady was using a dirty mop to mop the rooms.The vent had dirt blowing out and I had to go in and clean myself.There needs to be a checkoff list of what and how to clean the rooms.
When I booked my room I ask for extra sheets towels an didnt get them
Comfy bed and a clean tub
Nov 2021
The room was a conveniently located to my ultimate destination AND available at an affordable price. The front desk staff was professional and accommodating of my request for additional towels. Overall, the room was comfortable and I was happy I saw no bugs. I was able to take a much-needed hot bath and get a good night's rest. The Wi-Fi speed was optimal for work and pleasure.
The room had cobwebs on the corner wall near the bed. The additional towels I requested were dingy but clean. The draperies need a good dry-cleaning. The pillowcases, too, looked dingy - perhaps it's time to invest in new lines. The microwave was not clean and the refrigerator was unbalanced - it was hard to close the door unless I slightly lifted the refrigerator off the floor - and the freezer portion needed defrosting. Both units, though, worked as expected. Also, the back of the remote control to the TV was missing (the portion where the batteries are located).
Don't stay here.
Apr 2021
There was nothing to like.
Declining facility
Nov 2021
The proximity to our parents
Towels and linens were discolored. It looked as though someone folded dirty towels and placed them out for reuse. There was no toilet paper. The room was missing the appropriate number of towels and washcloths.
the property was nice overall.
The property was okay. Some of the other guest were very loud and disruptive. The traffic sounds also made it a little difficult to relax and sleep,but the hotel itself was very nice.
The price was great but I wouldn't recommend this place for couples or families.
Jul 2021
The price was right and it was conveniently located off the interstate.
The room was dirty. The mirror and bathroom doors needed cleaning. The air conditioning unit had obvious dirt spots. Bed linen looked like it hadn't been changed. Luckily, since the beginning of COVID-19, I've made it a point to travel with a sleeping bag.
Cheap, you get what you pay for
Nov 2022
The cleaning staff is utterly useless.
The people and the rooms are clean and the parking lot is well lite up
They need to add more towels in rooms with 2 beds or if there is more then two people checking in 1 room offer extra towels
Saw few roaches, asked for a pillow for my back never got it, and housekeeping sucks cause we need towels and we literally have to go find them to get towels to bathe.
The front desk staff were nice.
The room was old and in terrible condition. The ceiling in the shower was peeling and falling down. The inside of the microwave was completely brown and gross. There were cobwebs in the corners and on the fixtures. There was a hole in the wall where an outlet was, the cover was on the floor broken. It was also very dirty. All of the surfaces were covered in dirt and grime.There were very sketchy people going in and out all night. Music was being played loudly from cars in the parking lot on and off all night.
The beds a comfortable and it's clean
It was just an overnight stay. the room was a little pricey for the quality. It met my needs overall
May 2021
The bed and pillows were comfortable. The room was clean., but old looking. The T.V. was nicely centered on the wall. I didn't have strain my neck like a giraffe to watch it.
That it was kind of noisy because it is located near the highway. The bed spread was old and peeling a little. It had little holes in it. and the towels did not look clean at all. The towels need to be bleached. they were dingy dirty.
Room was mediocre at best and the property was a bit run down but the staff was really nice!!
Mar 2022
Staff was nice and the ice maker worked!
The property/location itself was a bit scary to be honest. I booked before I saw the property and when I pulled in it looked like a ghost town. Only one other car in the parking lot and it looked like it might be out of business. I was a solo female traveler and I was definitely uncomfortable.
Tried to scam us out of our reservation and charge us $60 more.
May 2021
Room was nice size. Bed was nice. Parking lot was well lit.
Showed up at 8pm. Was told my reservation through booking.com had been canceled because I did not arrive by 6pm, but if I wanted, I could pay $60 more for the same room if I still wanted to stay there. I called Booking.com and had Phoebe on the phone with me. I had her on speaker phone so the on duty desk person could hear her and she could hear them. After refusing for nearly 30 minutes, he finally said he would go ahead and honor the reservation I had already made at the price I had originally signed up for. I think it was a total scam. At 3am a newborn on the 2nd floor started shrieking for about an hour and a drunk guy started yelling over and over again. it was horrible, but the hotel cannot be held accountable for other crappy guests. This is the 2nd time a Motel 6 has screwed us over. We will not let them screw us over a 3rd time.
Could have been better but at least not a total fail.
May 2021
Quiet, room was roomy. Staff was friendly.
Frig was broken in my room. Air filter was dirty. Bathtub had no drain stopper so I could take a bath. Not enough bath towels.
Easy check in and clean quiet rooms.
Sep 2022
Quiet rooms. Went with family and everybody slept well. Check in process was very fast and easy.
Tub was cracked, walls are paper thin. You can hear all the traffic going up and down the interstate highway more than a hundred yards away.
The first room we went into was supposed to be a non smoking room. When we went in, it smelled very, very strongly of smoke and was dirty to the point of disgusting. The second one was a bit cleaner and at least didn't smell of smoke. Unfortunately it still has some problems. There is no headboard, the quilt is very stained and there is paper on the bathroom floor, spider webs. There is no place to other the bed and on desk chair. No table at all. it is a big disappointment.
The first room I was given didn't have a sheet. The tolit didn't work ans there were bugs on the floor. I told management and they moved me to a much better room that was great.
The bathroom was dirty, there was nasty stuff on the wall n the pillows were garbage
It was a place to sleep!
Oct 2021
The arms of the chair in the room looked like they hadn't been cleaned since they were put in there and there was some kind of staining down the front of it? Everything else seemed to be clean. But NO coffee???
The advertising wasn't the way it was on line
no security bedspreads had dozen or more burnt holes flies in room NO ice bucket Remote with batteries exposed Asked for extra pillows told they can't give any extra
@Paidtomuchforsolittle
Feb 2022
It was horrible I got there to check in and was told I had to wait an hour for the room I paid and reserved after comming in at 3 to check in because Im a travel nurse was needing to get ready for work. However I was given a room that was awful the floors was dirty and the sheets had burn marks and the spread was torn as well and had burn marks in them. The door to the room that striping needs to be replaced cold air was comming in. . Ask for clean towels never received them. For what I paid it was very disappointing
Environment,people running around,fighting,screaming,obviously drugs activities going on
it sufficed but it was very dirty and the A/C was virtually not working
Nov 2022
dirty, smelled bad, didn't clean the rooms during the day
Wie viel kostet dieser hotel im Vergleich zu anderen in Marion?

Der Durchschnittspreis für eine Anmietung in Marion beträgt EUR 73 pro Nacht. Diese Miete ist EUR 25 günstiger als der Durchschnitt.
Ist das Parken in diesem hotel inbegriffen?

Das Parken ist nicht als verfügbares Ausstattungsmerkmal bei Motel 6-West Memphis, AR angegeben. Für weitere Informationen empfehlen wir Ihnen, sich mit dem Anbieter der Unterkunft in Verbindung zu setzen, um zu erfahren, wo Sie parken können.
Gibt es in diesem hotel einen Pool?

Wir haben keinen Pool gefunden, der als Ausstattungsmerkmal für diesen hotel aufgeführt ist. Es kann sich lohnen, noch einmal zu prüfen, ob ein Pool für Ihren Aufenthalt wichtig ist.
Ist Motel 6-West Memphis, AR haustierfreundlich?

Ja! Diese hotel ist haustierfreundlich. Für weitere Informationen empfehlen wir Ihnen, sich mit dem Buchungsanbieter in Verbindung zu setzen.
Welche Ausstattungsmerkmale sind bei Motel 6-West Memphis, AR verfügbar?

Wir haben 5 Ausstattungsmerkmale für diese Unterkunft gefunden. Dazu gehören klimaanlage, haustiere erlaubt, küche/kochnische, internet/wlan und rollstuhlgerecht.