Ambergris Sunset Hotel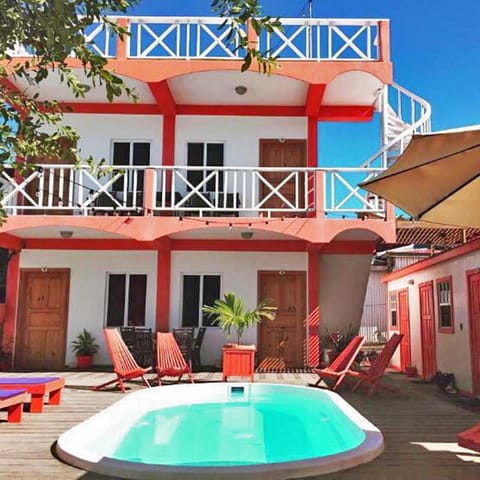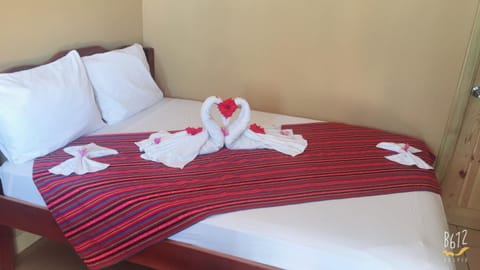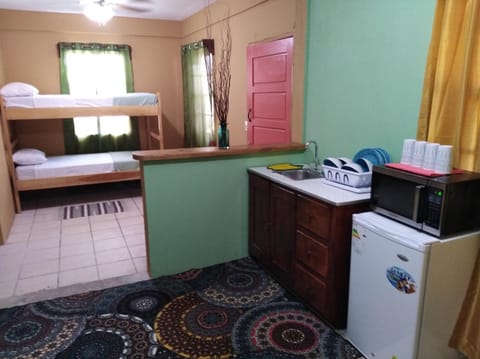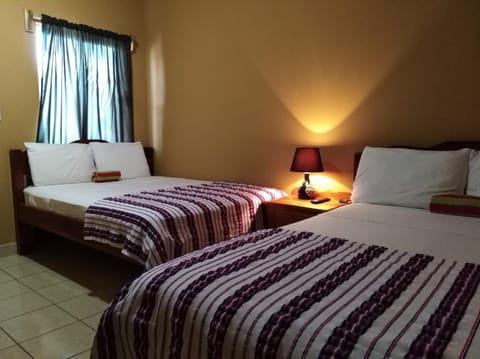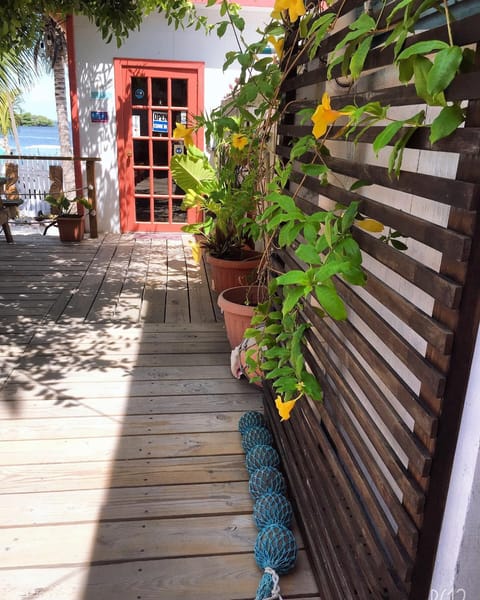 Hotel in San Pedro
Pool
Klimaanlage
Küche/Kochnische
Eingebettet in San Pedro, dieses charmant room in hotel für EUR 51 pro Nacht ist ein großartig Auswahl für Ihr nächstes Pause. In San Pedro, 500 m vom Strand von San Pedro entfernt, begrüßt Sie das Das Ambergris Sunset Hotel bietet Unterkünfte mit einem Außenpool, kostenfreien Privatparkplätzen, einem Garten und einer Terrasse.
Pool
Klimaanlage
Küche/Kochnische
Internet/WLAN
Rauchen erlaubt
Parkplatz
Waschmaschine
Balkon/Terrasse
Fernseher
Garten
Familienfreundlich
100 % verifizierte Bewertungen
4.1 / 5

"Ausgezeichnet"

(321 Bewertungen)
I will return and ask for my same room
Mar 2023
we liked the price, location to the tourist business area, waterway view, and everything user friendly
I actually liked everything
Beyond basic budget digs. Super clean. Bring earplugs.
Apr 2022
walk from airport. great location. easy to find. near shops and good food. extremely above average clean bathroom for this quality of super budget lodging.
lots of door slamming and paper thin walls.
Very Nice place, clean, and relaxing, and a small pool.
comfortable and homey feeling in a hotel.
Aug 2022
very good location every available in walking distance. property was clean and had a third floor roof top at was relaxing in the evening.
there wasn't anything that I didn't enjoy.
Very efficient booking - central location for excellent transient stay.
Great place to stay to explore San Pedro and the rest of Ambergris Caye.
Nov 2022
Very cozy and quiet place with a good location, which means you have easy walking distance to grocery stores, restaurants and cafés. Very cozy patio to just relax or work. Good wifi. Very nice owner who is a real local who grow up in this exact location.
Free first complimentary coffee was excellent in the mornings…. Restaurant was great for a quick breakfast before headin
Jan 2023
Very close to the water, restaurants & stores.
Our first room was 1 double bed, quite small..Doable for a couple but would be best to accommodate 1 person….
100% would stay again.
Jan 2023
very close to the town centre but not as noisy as staying in the very centre. we checked out a little later then the regular time as we went out on a boat trip on our last morning. the breakfast was very good, as was the lunch we ate there. would defiantly stay again.
Good budget hotel, centrally located, slightly uncomfortable
Jul 2021
Very affordable. Friendly and knowledgable manager. Centrally located.
A/c didn't work very well, so room was hot and humid, making it uncomfortable and hard to sleep.
Very accommodating, clean, nice pool, close to water taxi and it's affordable! You're not there to spend time in your room but if you have to it's clean!
Sweet spot to stay on Ambergris Caye
Sep 2021
Upon arrival I was confused where to go in because of the gate, but Miguel heard me and helped me with my bags up to my room. I was one of three occupants in the place when I arrived. I had the top room by the rooftop terrace staircase. Highly recommend catching the sunrise or sunset from on top of the building. The pool is smaller, but adequate for a few people to be in at one time when it's hot out. Miguel was kind enough to upgrade me for my birthday, and when I decided to stay and extra night or two, he joked about me never leaving! Vanessa, our housekeeper, told me about a local place to watch Sunday football and even took me to the airport. Everything is within a 10 minute walk in either direction.
The bathroom was always hot! If I left the bathroom door open, the room never cooled off with the air conditioner on. There was no outlet in the bathroom. Other than that, nothing!
This was a really nice place and I would recommend however, the rooms are much smaller than they seem. The location is wonderful and close to everything. If you're doing excursions you are a 5 min walk from the docks. Grocery store with everything you'd need right around the corner. Also a 6 min walk to the airport. AC was strong and Wifi worked well. The pool was very nice and refreshing to have. The area around the pool was also a really nice place to hang out with nice chairs and tables. The best part about this place was the rooftop! I don't know why this isn't advertised more or talked about more in the comments because the view up there is AMAZING. Every single night my husband and I got dinner to go just so we could sit up there and watch the sunset. We stayed in Belize for one week and never saw better sunsets or views like we did there, I think it's worth staying here just for this :) Plus there is a restaurant at the hotel that serves breakfast and lunch from 7am-3pm so that is a nice option to have. The staff was also nice and super friendly, let us check in early.
The room was very small but honestly all you need. The pool was also quite small (only enough room for 4-5 people) but it was really nice to have and we used it every day. Although the rooms are small they are kept really clean, bed is comfortable, and AC works very well.
My stay was very relaxing, I would differently stay again.
Jan 2023
This is a budget hotel in a great location. It is very clean and the owner Mike is very helpful with information about local activities.
when staff is covering in the absence of the owner they do not make themselves available to help guest or for check ins, they have to be located.
We didn't want to leave
Aug 2022
This hotel was a great place to stay in San Pedro. We booked in advance but weren't able to get a ferry across from Chetumal so the owner pushed our dates over and didn't charge us for the night we missed. Their communication was great over booking.com messages. They gave us advice about the ferry and before we even got there. They were extremely welcoming and accommodating as soon as we got in. They had complimentary bikes we were allowed to ride. Our buggy wasn't working and they had the whole family out helping and making calls to try to sort us out. Migel, the owner was so lovely and great to chat to. the room was comfortable, aircon worked well, included a fridge and there is an awesome rooftop on the property. The location is central to both ferry docks, supermarket and most of the main area
The staff was very friendly and helpful. The location was close to restaurants, bars and grocery stores . We enjoyed soaking in the pool and watching the sunset from the rooftop.
We enjoyed everything except the beds. They were hard and made creaky noise every time we moved.
great place to stay!
Dec 2021
the staff was incredibly nice and responsive to questions about the area. The hotel is pretty much in the center of everything! I'd def stay again!
the bed wasn't that comfortable for me but it wasn't unbearable.
Great value for the price
Feb 2019
The room, shower and bed were clean and nice. The staff was very friendly and welcoming. The hotel is 5 minutes from all of the town centre, so it's easy to get around and to get to from the water taxi terminal. Also the bikes at disposal and the good wifi were enjoyable. Overall happy with the stay.
The surroundings of the hotel weren't particularly nice, and the room was not big. But for the price and locationI don't think that's a big issue. The lock also was not working great but that was fine.
Nice if you wanna be left alone
Aug 2022
The Pool had a good Temperature- it was pretty chill. Free Coffee in the morning also nice!
The Staff didnt speak much ...
Quaint, reasonable place to stay for a night or two but I could not stay there long term.
Jan 2022
The owner was very nice and helpful. clean room, A/C, microwave, refrigerator. Pool was small but very clean. Deck was small but had lots of seating in shade and sun. Location was very great to watch sunset and walking distance to shops and restaurants. Had a rooftop deck to hang out and watch sunset. It has a bay view. Owner allowed you to put your golf cart inside the gate for added protection. Price was reasonable through Booking.com.
Although the location was great, it is housed between local residents with many dogs that barked all night the second night I was there. Also, the trash truck came by at 3:30 am and stayed there for a while. It was super loud. I could also hear the guest next door snore and neighbors talking. Needless to say, I got no sleep that night. Also the beds are hard as a rock, great if you like that, but 3 inches of padding is not enough for me. Although the AC was good, it didn't cool very well, partly because there was an open air window in the bathroom (wood slats-no glass) and you had to leave the bathroom door open to keep it cool. Also the Owner wanted you to turn it off when you left, I can understand conserving but isn't that what you pay for?. It was too darn hot outside to have to wait for it to cool your room down every time you left and came back. The rooftop deck was nice but you had to climb a very rickety spiral staircase with very small steps and it felt very unsafe. There was not much seating and no shade on the rooftop deck. Just not very inviting and definitely not safe for someone of age to go up and down.
Get what you pay for
Jun 2021
The owner was nice and helpful and the location was great. The pool was always clean too!
It was not the cleanest and there was an odor in the room, but we expected that for the price we paid
Basic - but really good
Aug 2021
The owners are really helpful and amazing hosts. The hotel is conveniently located in the Center of San Pedro.
All as seen and booked. It is no 5-star resort.
highly recommended
Mar 2022
the owner Mike is very helpful and friendly, central but quiet location, free coffee every morning and free bikes for the guests to use.
I liked everything but they could make more of the roof terrace.
Amazing sunset and super friendly staff
Nov 2021
The manager was the nicest guy ever. sunset views from the room were unbeatable, best on the island. total hidden gem! We can't wait to come back.
Great Location and Staff
Dec 2019
The location was nice especially for watching the sunset. Nice and clean and I enjoyed the little pool outside. I also enjoyed talking to Mike the owner who was very friendly and professional.
It was really noisy with the neighborhood dogs barking throughout the night.
A Great Belize Experience in San Pedro!
Oct 2021
The location is perfect. Right in town but a nice and quiet area. Walking distance close to everything, restaurants, shopping, transportation, etc. The outdoor space is very inviting, social and has a great view. Mike the owner is extremely accommodating, welcoming and friendly. It feels like home in Belize. You really get to experience the culture and feel like you you're part of the community. Had a wonderful time.
Some of the rooms are small and need updating, but the price and overall experience are totally worth it!
Nice place on the sunset side
Nov 2022
The location is good and the place is clean. The owner lives on the property and is lovely and very helpful. Best restaurant Caliente accross the street.
Budget rooms a bit outdated. The aircon is located that it blows directly at you during the night, but without it there is no air in the room even with the window open. We got a group of celebrating people at the pool during the night so it was really loud, but earplugs help :)
Accommodations met my expectations. Very pleased.
Mar 2022
The hotel offers a great location in San Pedro and is walking distance to the ferry, airport, restaurants, etc. The room was clean, and the owner Mike and his wife are excellent. Free coffee in the morning and the hotel has a nice outdoor pool area that is relaxing.
very recommended!
Jan 2023
The hotel is very clean and has a really nice outdoor area. The location is great and the price is reasonable. The room is very clean and the owner and staff are nice and helpful !
The beds are little uncomfortable and the water stream is low
The hotel is close to town and to and from from
the best were not comfortable
the boss is I really nice person, willing to help all the time . the location is perfect! staff is
This is a great place to stay
Apr 2023
Super friendly helpful staff, nice clean room, swimming pool and a lovely rooftop to watch the magnificent sunsets
No filtered drinking water
So quaint. A great place to relax, yet have your laptop if need be. When it rained you could hear the pitter patter of the drops on the tin roof.
Ok for price if you get it cheap. But not a comfortable stay - mattress terrible. Air con v loud
Jan 2023
Rooms clean. Clean pool. Good central location
Bad mattress. Cold shower no hot water
I would be delighted to stay there again.
Jan 2023
quiet location away from noise and traffic. Kind and helpful owners and staff. Small and lovely pool. Bicycles. Lagoon view. Restaurant on property. I really enjoyed my stay.
two small things were: bed mattress was not the greatest and thin walls. Most people were quiet and respectful but one night I had inconsiderate neighbors that were loud.
I've been three times around the world...felt at home at the Ambergise Sunset Hotel.
Nov 2021
Swimming in the lagoon with the crocks.
Wie viel kostet dieser hotel im Vergleich zu anderen in San Pedro?

Der Durchschnittspreis für eine Anmietung in San Pedro beträgt EUR 152 pro Nacht. Diese Miete ist EUR 101 günstiger als der Durchschnitt.
Ist das Parken in diesem hotel inbegriffen?

Ja, das Parken ist als Ausstattungsmerkmal bei Ambergris Sunset Hotel aufgeführt. Für weitere Informationen empfehlen wir Ihnen, sich mit dem Anbieter der Unterkunft in Verbindung zu setzen, um zu erfahren, wo Sie parken können.
Gibt es in diesem hotel einen Pool?

Ja, bei Ambergris Sunset Hotel steht ein Swimmingpool zur Verfügung. Genießen Sie das Wasser!
Ist Ambergris Sunset Hotel haustierfreundlich?

Leider ist dieser hotel nicht haustierfreundlich. Versuchen Sie erneut zu suchen und filtern Sie nach "Haustiere erlaubt"
Welche Ausstattungsmerkmale sind bei Ambergris Sunset Hotel verfügbar?

Wir haben 11 Ausstattungsmerkmale für diese Unterkunft gefunden. Dazu gehören pool, klimaanlage, küche/kochnische, internet/wlan und rauchen erlaubt.