Fraser Suites Muscat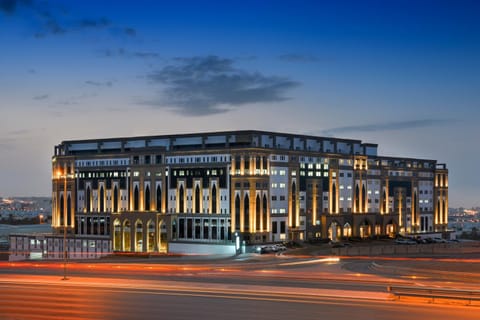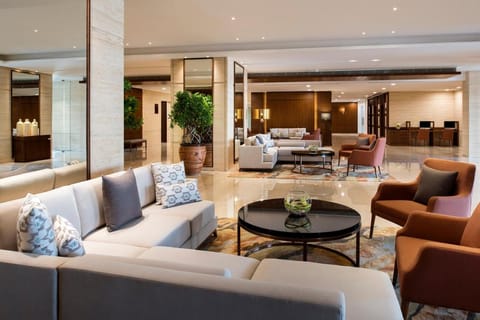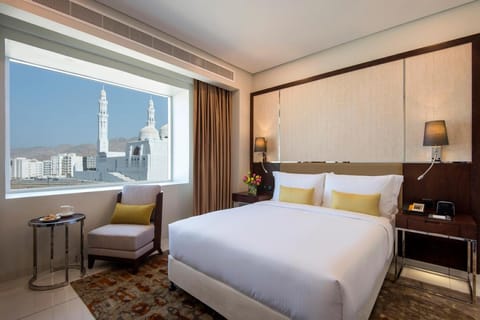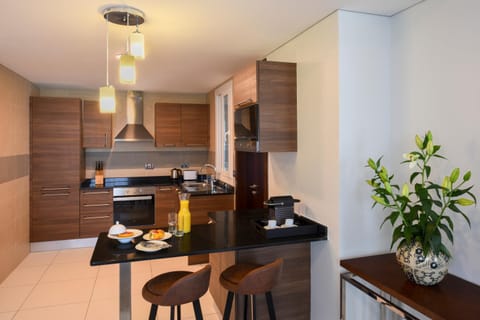 Hotel in Muscat
Pool
Klimaanlage
Haustiere erlaubt
Befindlich in Muscat, dieses attraktiv room in hotel für EUR 94 pro Nacht ist ein großartig Option für Ihr nächstes Pause. Das Fraser Suites Muscat in Maskat erwartet Sie 2,6 km vom Einkaufszentrum Oman Avenues Mall entfernt mit Unterkünften mit einem Außenpool, einem kostenlosen Privatparkplatz, einem Fitnesscenter und einem Garten.
Pool
Klimaanlage
Haustiere erlaubt
Küche/Kochnische
Internet/WLAN
Rauchen erlaubt
Parkplatz
Waschmaschine
Balkon/Terrasse
Spülmaschine
Whirlpool/Spa
Fernseher
Rollstuhlgerecht
Fitnessraum/Fitnessstudio
Garten
Familienfreundlich
100 % verifizierte Bewertungen
4.3 / 5

"Ausgezeichnet"

(2'203 Bewertungen)
Wonderful for family Staff are cooperative and welcomed Really I like it and next time I will book in faster
We stayed in a 2 bedroom appartment on 2 occassions. Rooms and living areas are large and clean. Staff are very helpful and the hotel is in a good location as it is close to all three major shopping malls, however this is more of a 4 star hotel. Washing machine and luggage storage whilst we toured was appreciated.
We stayed twice and on both occasions there were no slippers, toothbrushes, shower caps or iron provided until requested. On our second stay the apartment had a strong cigarette smell, even with windows open. The breakfast was average and lacked variety across the days we stayed.
Could add more facilities to the swimming pool
Excellent value for money in large w bedroom apartment with excellent staff service and great staff
Oct 2022
Very welcoming by staff who happily parked my car for me as I was so tired. easy checkin. Apartment huge for a hotel with 2 bedrooms. Beds were very comfortable and rooms were spotlessly clean.lots of services available downstairs with coffee shop , manicure spa, restaurant etc.
Only difficulty was getting help with out suitcases via a trolley on checkout but that may have been due to communication issues.
Spacious apartments, great facilities and friendly staff!
Jan 2022
Very spacious apartments, especially great for longer stays as the rooms have a nice seating area, a fully equipped kitchen and washing machine. The hotel feels modern and new, and there's a great gym and swimming pool. Last, the staff is very friendly and attentive. Highly recommended!
Nothing that comes to mind, for whom it's relevant: it's a dry hotel (no alcohol) and you're asked to dress modest around the pool area as well (shoulders till knees covered)
Very kind hospitality and very lovely staff early check in and late check out thank you to the front desk man Abdulrhman , truly one of my best in Muscat it was the fourth visit after long time but really everything was great the room and living room was very clean also the kitchen was ready I recommend to family very comfortable place to stay , see you very soon .
our trip to Oman was very good and our stay at fraser hotel was the best part of it
Dec 2022
very clean staff very helpful excellent breakfast
every thing was nice nothing to complain about
value for money, location and cleanliness
This place has become like home for me where I can relax and enjoy the lovely well maintained facilities knowing that I'm always welcomed. What makes a hotel home is when you are treated by the staff like family. I really appreciate the help of Abdulrehman and Shubhankar at the desk and the staff all over the property. Great Job and kudos to the highly efficient staff. Thanks for making my stay memorable every time I check in.
There's absolutely nothing one can dislike about the property.
This is my usual stop when in Muscat.
The stuff is very helpful And the rooms are very clean Location is excellent
The staff were extremely accommodating and kind. The room was clean and comfortable.
the staff are very friendly specially Munther Al Ameri
location, service and prices
The staff are friendly, Clean and teddy.
The size of the room is quite big. Good for family and big groups of traveller
Can't imagine how other hotels in Muscat are if this is "fabulous"
Feb 2022
The airconditioning could not be made to warm up the room The room was cold The breakfast selection was very small, and the same everyday The staff had trouble interpreting simple requests like "please clean up the room one hour from.now" - one day I left the room at 0400 in the morning and returned at 1400- the room had not been cleaned and the staff asked if i wanted it cleaned THEN (as i was entering it, tired after a race (with all the gear visible))
Very nice… Good facility and Highly Recommended
Dec 2022
The room was spacious and very clean… all required facilities were available and the Housekeeper did a great job. The Manager also was very accommodating to our requests. Thank you
None in particular, everything was great.
Very relaxing feeling you get once you enter the hotel and deal with the very kind and generous employees. To me it has
Apr 2021
The rooms , the swimming pool area and the gym is the best for me.
Calm & quiet stay.
Mar 2022
The rooms are super spacious, it feels like home away from home. The Balcony was worth sitting at night, view is nice. The staff is well trained , friendly & prompt in service. The front desk is very responsive & housekeeping is always active. The food in hotel Café ( Not restaurant) is extremely delicious & if you are from India, try Thali ( Veg or Non Veg). You will be delighted , the Chef is from India. Al Hamra Sisha is a must try.
The facility does not have a bar. Except this , there is no significant negative point for the property.
The place is great, clean and the staff is very friendly.. Definitely my next destination .
The place is clean. The room is spacious.
The water in the jacuzzi is not warm and the hotel carpet doesnt look luxurious.
the place. and the size of the apartment .
you can hear the sound . no slippers . the doors make too much sound
The place and how comfortable is the room
1. Wi-Fi it was wobbling between connect & disconnect 2. The timing for late check out and why there is an extra charges for it count of 50% of the cost 3. TV in the bedroom was not working
Nice family oriented place to stay in the middle of the city.
Mar 2023
The most think I like about the hotel is the fast check in and how friendly the staff was from the way they welcomed us and offered help if needed any time specially Mr Munthir Al Ameri in the reception.
Housekeeping: cleaning the apartment and when asked for extra towels, slippers, shampoo and shower gel; they brought some of what i asked and ignored others; so i asked again and brought one of the two things left.
A very nice stay overall
Dec 2021
The location was great and close to two main malls. The rooms service was also great.
I wished that they had more kitchen items and extra covers and matters in the rooms. The room that we had was number 111 which right above the cafe " express" and the place was noisy at night. The front desk is very helpful and friendly. The place was cold so they had to get us a heater
The location, the staff, the room is big and value for money.
THE LOCATION OF THE HOTEL ROOM SERVICES CLEANING AL HAMRA RESTAURANT CAR PARKING MONEY VALUE FOOD
Thanks Abdul Rahman
Sep 2021
The location is close to places of entertainment and shopping, and also thanks to the staff for the good reception, especially the employee Abdul Rahman in good handling,the hotel is very comfortable for families and non- families BR Mohammed Al salti
The living room furniture was not so cleaned, but rather than this all were excellent. Also no one was helping to carry the laggage at check-in and check out time.
Spacious suites, location, and reception staff
Their staff is very accommodating and polite. I didn't get the chance to visit their gyms and other facilities as work is very pressing. But it made my stay enjoyable and comfortable. Room is clean and complete with working kitchen and laundry if you need to stay for some time.
conversation noise coming from outside the room. other than that nothing else.
Good room, central location, good breakfast
Mar 2023
The hotel is a little bit unromatically situated directly at the highway "23rd July". It takes about 30 minutes by car to get to the "Moutrah Souq". To the airport about 20 minutes. You can park in front of the hotel or in the hotel's own parking garage. A small supermarket ("Alma") is about 700m away and can be reached safely on foot. Our 1-bedroom apartment had everything you need, including a fully equipped kitchen. There was even a washing machine in an adjoining room. Bottled water and Nespresso pods were provided daily free of charge. The beds were the best we encountered in Oman because they were not as hard as usual. There are two restaurants in the house "Oak" and "Hamra". We were there for Ramadan, which is why the "Hamra" had a comprehensive daily Ramadan buffet at sunset for OMR 11.50 per person. We were happy to take advantage of this. However, the drinks cost considerably more in the "Hamra" than in the "Oak", which was incomprehensible to us. Breakfast was served in the "Oak". Contrary to the information on the room, there was also a buffet there, also very rich.
The gym was amazing and the room itself was. Ery spacious. Staff was super friendly as well.
The bed was kind of small for 2 people
I enjoy my stay with my family.
Sep 2021
The entire facility was satisfactory. The location was central and good for my visit.
The children area needs little tools.
The apartment was big nice and quiet
Shower was blocked water doesn't pass
The apartment is large and good for lengthy stays.
This was our second time at this facility, few things became worse unfortunately. We had some question marks about the hotel cleanness, the pillow covers weren't clean upon our check-in and weren't changed until we requested 2 days later! Also we were at the 3rd floor and periodically their was unpleasant cooking smell spreading all across the floor and the elevators. Finally, the breakfast was disappointing and missing some items that were there at our first visit in 2019 such as nuts.
kids friendly 😍 great for athletes
Oct 2022
Subhankar Rudra was very kind , breakfast was great and various , it has so many facilities, the gym was amazing loved it so much , the swimming pool is good but it is very far and there was no shades the play ground is great for kids and the girls play room
the toilet smells weird , wireless is very bad and gets disconnected , no housekeeping around!
We we booked through booking we choose the children but the ages between 12 and 16 years. But the hotel people wants to charge me the breakfast because they are above 12 old years
Spacious Two-Bedroom Apartment with complete Appliances.
Limited choices for Breakfast. Television could be better if it is Smart TV.
Spacious, clean, location.
Wie viel kostet dieser hotel im Vergleich zu anderen in Muscat?

Der Durchschnittspreis für eine Anmietung in Muscat beträgt EUR 41 pro Nacht. Diese Miete liegt EUR 53 über dem Durchschnitt.
Ist das Parken in diesem hotel inbegriffen?

Ja, das Parken ist als Ausstattungsmerkmal bei Fraser Suites Muscat aufgeführt. Für weitere Informationen empfehlen wir Ihnen, sich mit dem Anbieter der Unterkunft in Verbindung zu setzen, um zu erfahren, wo Sie parken können.
Gibt es in diesem hotel einen Pool?

Ja, bei Fraser Suites Muscat steht ein Swimmingpool zur Verfügung. Genießen Sie das Wasser!
Ist Fraser Suites Muscat haustierfreundlich?

Ja! Diese hotel ist haustierfreundlich. Für weitere Informationen empfehlen wir Ihnen, sich mit dem Buchungsanbieter in Verbindung zu setzen.
Welche Ausstattungsmerkmale sind bei Fraser Suites Muscat verfügbar?

Wir haben 16 Ausstattungsmerkmale für diese Unterkunft gefunden. Dazu gehören pool, klimaanlage, haustiere erlaubt, küche/kochnische und internet/wlan.