1511 Coconut Grove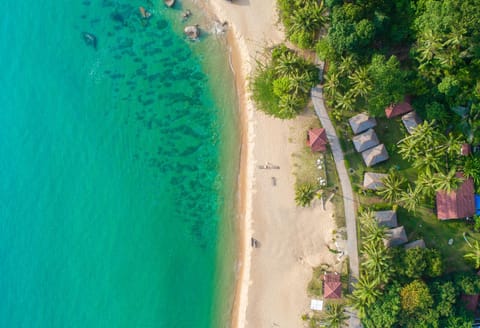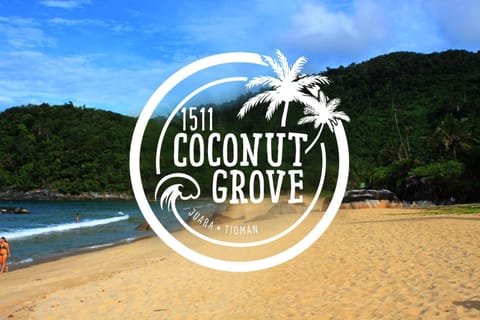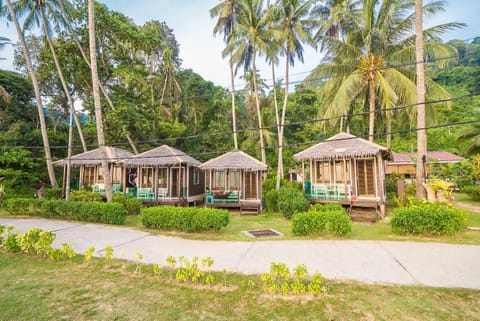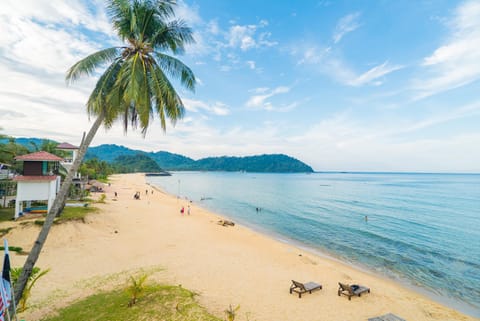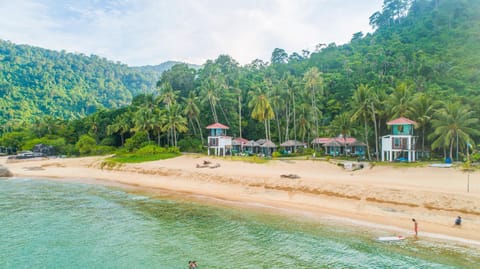 Hütte in Mersing
Klimaanlage
Internet/WLAN
Waschmaschine
Eingebettet in Mersing, dieses schön entire cabin für EUR 41 pro Nacht ist ein großartig Auswahl für Ihr nächstes Pause. Das 1511 Coconut Grove liegt 1,9 km vom Strand Barok entfernt und bietet Unterkünfte, ein Restaurant, einen Garten, eine Terrasse und eine Bar. WLAN nutzen Sie in allen Bereichen der Unterkunft kostenfrei.
Klimaanlage
Internet/WLAN
Waschmaschine
Balkon/Terrasse
Strand/Ufer
Garten
Familienfreundlich
100 % verifizierte Bewertungen
4.4 / 5 (181 Bewertungen)
Wonderful place to relax and recharge the batteries. Staff were really friendly and helpful. A forty step stroll brought you to a beautiful, quiet and sandy beach. Eating in the restaurant had variety and relatively cheap.
Just an issue without the hut. Bamboo blinds meant that you had to turn off lights at night not to be exposed especially as one of our windows faced the restaurant.
very quiet but lovely
Jan 2023
well run, friendly staff, close to beach, good food
breakfast small, sometimes rip in ocean (undercurrent), requires to walk somewhere else to swim
A nice island getaway
Sep 2022
We liked the secluded area, the proximity to the beach and the comfy bed. We liked the plastic free motto and that there was drinking water available from a water tank at the reception.
There were not enough sun loungers and umbrellas at the beach provided for the guests. The ones that were there, were mostly broken. We wanted to go on a snorkeling trip but were told it was fully booked, however no one had told us upon arrival. To book activities in advance would have been useful information at check-in. Also, ferries to Tioman Island may sell out on busy (public holiday) weekends, it would be good to warn guests upon booking that this could happen and that they should book there ferry tickets well in advance.
very good in term of services and location
Highly recommend this place for some homely quiet chill vibes
Mar 2023
Upon arrival the host greeted us with cold lime drinks and showed us to our rooms. Everything was really nice and comfortable throughout our four days stay. Our room faced the beach which was super clean and quiet. We could stargaze at night and see the sunrise in the morning right from our doorstep. On our last day, the host arranged a car for us to get to the ferry. 30min before our ferry was suppose to depart, the host found our car key in our room and he personally biked down to pass us our keys so that we won't miss the ferry. We offered to pay him for his trip down but he declined the money. We are really very thankful for the host for being so amazing during and even after the trip! The property is also right next to a dive school (2min walk away) that had some really friendly instructors so do consider staying here if u want to try Scuba diving without the certification. Just 5min walk down there's another restaurant that provides great snorkelling services as well!
The food could be better but there are many other restaurants within 10min walking distance from the property so feel free to explore those. The water pressure was also slightly low for the bathroom in one of the two rooms we booked but it didn't affect us that much for a 4 day stay.
Amazing stay in Juara at the beach with good food and great staff!
Oct 2022
The staff, the proximity with the ocean, the fruit juices, the food, the surfing, etc.
The room was very nice and comfy. Staff was attentive and kind. Breakfast was good too.
The location, it is located towards the end thus kinda far to everything.
Great stay for relaxation next to the beach
Oct 2022
The property is located in one of the nicest beaches in Tioman! The chalets are simple and pretty, and the property is overall very well taken care of. We liked the laid back vibe that this property offers, which is great for relaxation. Also, the hosts are incredibly nice and helpful, which makes the experience even better. They also offer a variety of activities to choose from during your stay (snorkeling, surfing etc). Lunch and dinner dishes were super tasty! We would definitely go back!
Just a couple of small points here: - Although there is an instant heater, the water in the bathroom is not warm. Given the warm climate, it was ok for us, but it could be improved for people that need warmer water. - The breakfast was simple
very pleasant and calming experience.
Oct 2022
The place was amazing as it was very private and secluded. If you're intention is too get away from your work or city life, this is the place for you as it is very peaceful and quiet little village.
nothing much too complain but the wifi is a bit meh (in the room) but you can get a stronger line if you're hanging out at the cafe. there's a lot of flies(nothing much can we do about that😂) so be prepared to bring a small fan.
Nice location across the beach
Aug 2022
The place is situated right across the beach. If you bring your own snorkelling gear you can snorkel right at the beach. From the outside the room looks grand, as they are little chalets
The bathroom drainage could have been better. The flooring is slightly slanted (but in the wrong direction), so water doesn't drain as fast when you shower.
The location of the accommodation is great in quiet area, surronded by nature. We had really romantic rooms, with confortable beds. The Juara beach is about 50m from the accommodation. Nice and helpfull staff and good restaurant. Probably best option in east coast of Tioman island.
Poor Wi-Fi connection - the was an issue especially for my kids... Not really related to accommodation, but : Watch out for sand fleas and sap flies, especially late afternoon / evening on the beach !!! Unfortunately we made negative experiece with these parasites from this area.
Completely recommend for the views, friendliness, location and general loveliness
Oct 2022
Super friendly, spectacular location, even had dinner with the owner one night!
difficult to get to the jetty without 4x4
Perfect stay in Coconut Grove !
Oct 2022
Our stay was perfect. The room was very nice, along a beautiful beach. the whole property is really beautiful and cosy. the owners and staffs are super nice. we did some surf with them and they were very helpful.
breakfast could be improved.
Death boring place
Jan 2021
No WiFi no entertainment ...death town environment..do something
Open late cafe....no entertainment ..in house dull
Wonderful vacation place
Nov 2020
Nestled in the quieter side of Tioman, the resort is a perfect getaway for those who wants an escape from the hustle bustle of the city
Food around the area is a bit limited
Jip and Calvin are super gracious and awesome hosts. Love the live music provided by our host. Food is good, place is
Oct 2021
Location was awesome and super close to the beach. Room was comfortable but small yet comfortable for 2 adults and 1 child. Consider booking 2 rooms if you have more than 3 in your family. The compound is clean and well maintained. Chalets are not too close to each other so you do get some privacy.
Not enough comfy beach lounges and no beach towels. There's also no blackout blinds so you'd be up when the sun is up - it is okay to get an early start to enjoy what the island has to offer but it'd be nice to sleep in too.
Great view and friendly staffs
great location very happy helpful staff especially the manager
Dec 2022
Wie viel kostet dieser hütte im Vergleich zu anderen in Mersing?

Der Durchschnittspreis für eine Anmietung in Mersing beträgt EUR 37 pro Nacht. Diese Miete liegt EUR 4 über dem Durchschnitt.
Ist das Parken in diesem hütte inbegriffen?

Das Parken ist nicht als verfügbares Ausstattungsmerkmal bei 1511 Coconut Grove angegeben. Für weitere Informationen empfehlen wir Ihnen, sich mit dem Anbieter der Unterkunft in Verbindung zu setzen, um zu erfahren, wo Sie parken können.
Gibt es in diesem hütte einen Pool?

Wir haben keinen Pool gefunden, der als Ausstattungsmerkmal für diesen hütte aufgeführt ist. Es kann sich lohnen, noch einmal zu prüfen, ob ein Pool für Ihren Aufenthalt wichtig ist.
Ist 1511 Coconut Grove haustierfreundlich?

Leider ist dieser hütte nicht haustierfreundlich. Versuchen Sie erneut zu suchen und filtern Sie nach "Haustiere erlaubt"
Welche Ausstattungsmerkmale sind bei 1511 Coconut Grove verfügbar?

Wir haben 7 Ausstattungsmerkmale für diese Unterkunft gefunden. Dazu gehören klimaanlage, internet/wlan, waschmaschine, balkon/terrasse und strand/ufer.