Bing's Place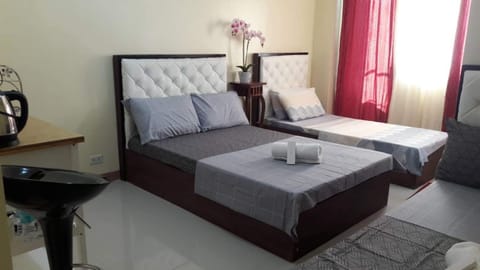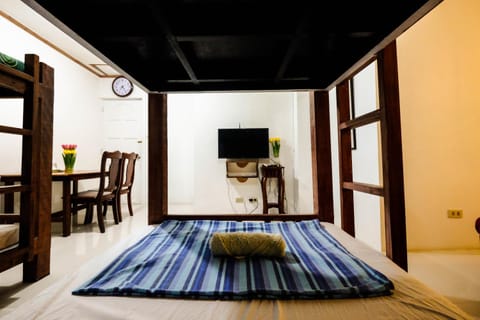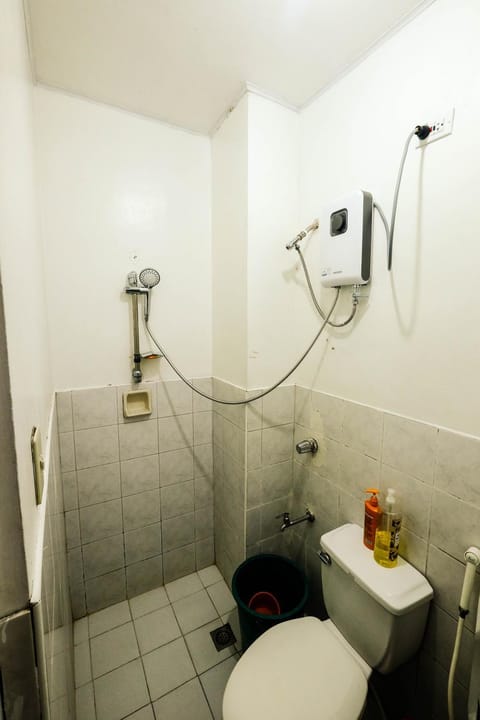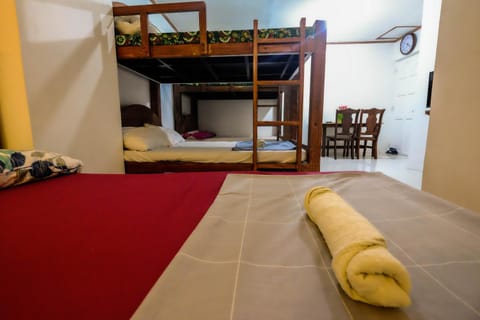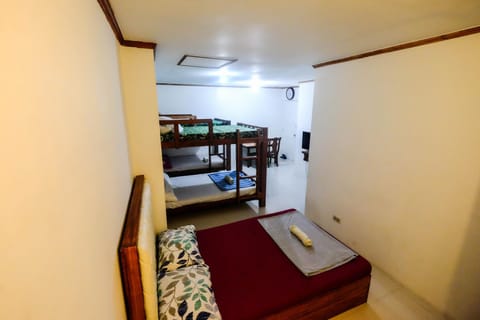 Pension in Pasay
Klimaanlage
Küche/Kochnische
Internet/WLAN
Über diesen pension 
miete
Eingebettet in Pasay, dieses charmant guesthouse für EUR 19 pro Nacht ist ein großartig Option für Ihr nächstes Reise. Das Bing's Place in Manila liegt 1,2 km vom Einkaufszentrum Newport Mall entfernt und bietet klimatisierte Unterkünfte und eine Terrasse.
Klimaanlage
Küche/Kochnische
Internet/WLAN
Balkon/Terrasse
Fernseher
Familienfreundlich
100 % verifizierte Bewertungen
3.6 / 5 (353 Bewertungen)
I really enjoy staying here its wonderful stay, safe and clean.. thank you Bing's Place
Mar 2022
when I enter the room I was surprise because there two beds it was well cleaned and refreshing, it has free bottled water and a coffee even the shampoo, body wash, hand soap its free of charge. Staff is also accommodating and they always clean the bathroom from time to time which I like the most. :) we had the great time, location is excellent because it was surrounded of food choices and can easily access Airport Terminal, we will come back to stay here again :)) I will recommend this accommodation to my friends. :))
One in particular may be they can put signage or print out paper posted on the main door so that easily see the Bing's Place. although when you go upstairs its good thing it has instructions listed to the wall..
I recommend this the place is quit far but staff our Accommodating.
Aug 2022
We requested to park the car in front of the Big place and they grant our request instead of paying parking.
I suggest that there are available staff on the counter so that that the guest will not wait long time and they can relax and enjoy his or her stay in the hotel.
We only stayed at Bings Place one night, but that was enough to feel so much looked after and cared for. We arrived in Manilla late in the evening and I got in touch with Mammar on WhatsApp. He offered to organize a taxi for us and my family and I agreed as we did not want to linger too long at the airport with the little one. The taxi arrived as discussed, and when we got to the hostel we realized we did not have cash. Mammar did not think about it twice and paid the taxi fares for us, and refused to get his money back. The place is very close to the airport and the beds were soooo comfy!
We are satisfied with Bing's place.
Sep 2021
We did not experience the free breakfast and we actually did not ask for it because we have an early flight to catch.
The free wifi is not working.
We arrived 4 hours past the check in time however Kuya Joshua waited for us to settle in.Very friendly staff and good place to stay.Highly recommended👍
Great price for comfortable hotel.
May 2022
Very quiet location. Very strong wifi. Big, comfortable bed. Hot water. Flexible check in.
Nice and cozy place to stay close to airport.
May 2021
Very convenient to everything. Shops outside and close to airport. Generally a great place to stay for those on a budget.
Internet was not working during my stay. Tv has limited channels to choose from.
stay here only if you need to be close to the airport
Jun 2022
Very close to the airport (that is the only reason we stayed here)
-If you want to check in early you have to pay 100 pesos per hour (even if the room is already clean and ready for you!) -There is no reception and nobody to welcome you. When we arrived we had to wait for 30 minutes before seeing someone from the staff. They were not welcoming at all.
They give you water bottles, and soap.
The noise outside. It's a first floor in an important street
they are talk and fun day
The staff is nice. The room is clean. The AC is working properly. Location is walking distance to Terminal 3 Airport.
Good place with a friendly budget
May 2021
The staff are helpful and good location. They allow us to check in very early without any charge.
There is no internet connection during my stay
it was a good stay, budget friendly and convinient for people that has early flights.
Apr 2022
The place in the map is kind of confusing and i got lost all the way there and also some of the people that stays in the rooms are noisy.
Overall, my stay in Bing's Place for 3 nights and 4 days is very good. :)
Dec 2021
The property is near to NAIA Terminal 3. If you are planning to say for a day or 2 in Pasay and you are on a budget, Bing's Place is the place for you. Jeepney, shuttle bus, tricycle and Grab car are your options for your transportation. Budget friendly foods are just around the corner as well and they keep the property clean at all times.
If you are sensitive to noise, I don't think this place is for you, though only minimal noise can be heard.
very happy for accomodation and highly recommend
Nov 2022
The place is nice and the staff are very friendly and helpful.Highly recommend Bing's place
Budget friendly Inn
Oct 2022
The place is just what I needed before next early morning flight . It was near the airport , clean and comfortable.
None , it was fine for what me and my family need .
The person who assisted us was very helpful. Very responsive to messages as well.
Good location at a good price.
Feb 2022
The location was fantastic very close to the Mall of Asia and the US Embassy. The centralized location combined with the capacity of the room was perfect for our family's stay. The facilities were not extravagant, but were satisfactory for our stay. We would recommend it and would definitely stay there again if we have business in that part of Manila.
We didn't really have any complaints. It was a basic, clean and well maintained place that perfectly suited our needs for the short time that we were there.
It was not bad. It's me and my family is not on the same floor.
Jan 2023
Needs renovation especially the bathroom.
The location is super. The owner and her son we're very accommodating.
I couldn't get my 2 work modems to work. The room spot is a dead spot. I wasn't able to complete work deliverables.
Near to the naia terminal 3
Jun 2022
The location is perfect, near to naia terminal 3 and lots of food and shops near by.
The location is convenient. Very comfortable bed and the staff are kind and helpful ❤️
Thank you. We had a good rest. The place is near the airport and lots of local stores around.
Jun 2022
the location and distance from the airport
it didnt have lift so if you're carrying heavy suitcases with you may need to reconsider
We will definitely book this place again in the future. Hope the renovations will be done soon. :)
Jun 2022
The host was spectacular and very accommodating! Our flight got cancelled and had to ask if we can adjust the reservation date. She went beyond and above to help us out. Made our stay a lot easier. Thank you so much!
There is no window inside our room. We were not able to watch the fireworks.
The bedding, location , wide range of utensils. Great balcony, excellent air con. Plenty of hot water, very close to Terminal 3. We 100 Pesos paid for taxi. Staff were very friendly and helpful.
It is for your to decide
Mar 2022
The bed are really big. Three to 4 person can fit per bed. The room is almost complete with both kitchen utensils and the bathroom is also complete with soap, shampoos etc. The place is also near the airport (NAIA) which is very ideal if you want to rest immediately after a long haul flights. It is also sorrounded by markets, restaurants and shops.
the airconditioner is broken. During out entire stay it was setup to 17 degrees but it failed to make the room cool, we decided to turned it off after 3 hours since it's not obviously getting the job done. We just opened the window and the good thing is we are at the 3rd floor so it's safe to fo that.
nice place for the price 😉
Nov 2021
bathroom drainage is clogged, very uncomfortable taking bath
If you wish to find place that match your expectation come and checkin at BINGS
Aug 2021
Same with N&J lopez bldg..staff are accommpdating and friendly as well.
Room was all fine for a stay over before our flight, no complaints!
It was more difficult than we thought to walk from the airport to the hotel as you have to go back through the airport and over the highway, then walk under the overpass. I suggest a taxi!
The design of stairs landing.
The stairs, if you have so many luggage, taking stairs is not advisable.
I upgraded at double the original price to a quiet room. It ended up being the same room. This isn't a hotel but a local apartment with low income residents. Loud music, crying babies, thin walls. Noise all evening. No office, just manager that came to give me key and then left. Not even name on the building. Very low rent facilities.
Far beyond what is advertised. I booked for a room with double bed but got a single one as it is occupied that time. Bed bugs enjoyed in my back throughout the night and hell the acu, a fan on no.1 mode is way cooler than that!
Didn't give wifi password
Wie viel kostet dieser pension im Vergleich zu anderen in Pasay?

Der Durchschnittspreis für eine Anmietung in Pasay beträgt EUR 44 pro Nacht. Diese Miete ist EUR 25 günstiger als der Durchschnitt.
Ist das Parken in diesem pension inbegriffen?

Das Parken ist nicht als verfügbares Ausstattungsmerkmal bei Bing's Place angegeben. Für weitere Informationen empfehlen wir Ihnen, sich mit dem Anbieter der Unterkunft in Verbindung zu setzen, um zu erfahren, wo Sie parken können.
Gibt es in diesem pension einen Pool?

Wir haben keinen Pool gefunden, der als Ausstattungsmerkmal für diesen pension aufgeführt ist. Es kann sich lohnen, noch einmal zu prüfen, ob ein Pool für Ihren Aufenthalt wichtig ist.
Ist Bing's Place haustierfreundlich?

Leider ist dieser pension nicht haustierfreundlich. Versuchen Sie erneut zu suchen und filtern Sie nach "Haustiere erlaubt"
Welche Ausstattungsmerkmale sind bei Bing's Place verfügbar?

Wir haben 6 Ausstattungsmerkmale für diese Unterkunft gefunden. Dazu gehören klimaanlage, küche/kochnische, internet/wlan, balkon/terrasse und fernseher.