Swakihan Guest House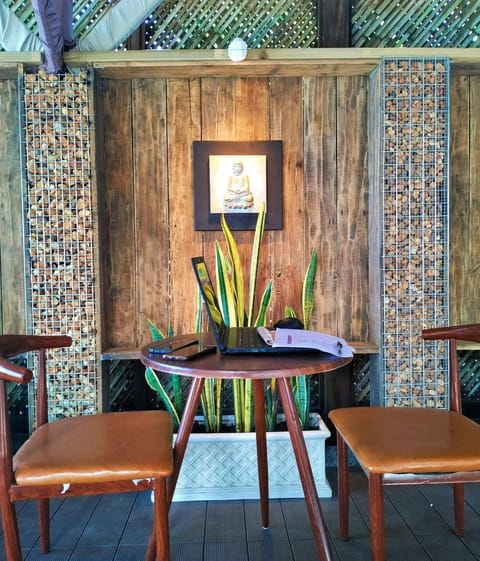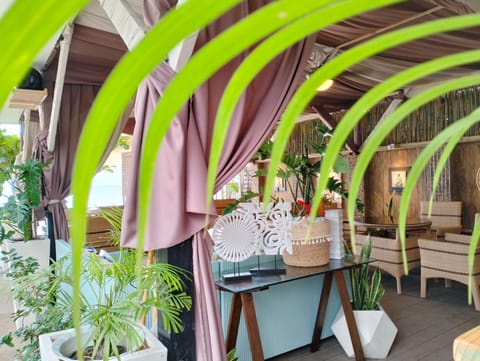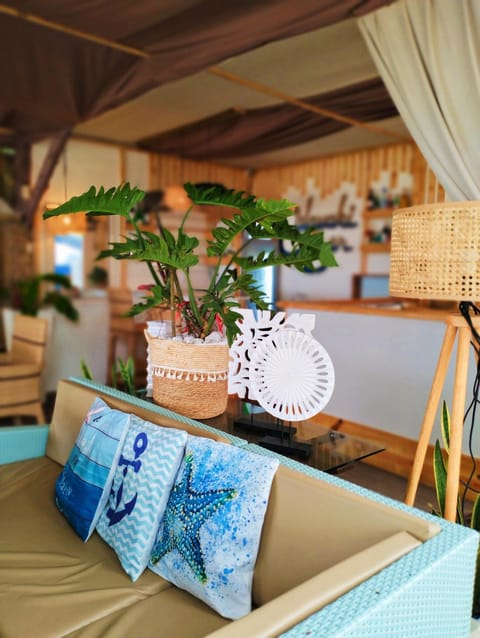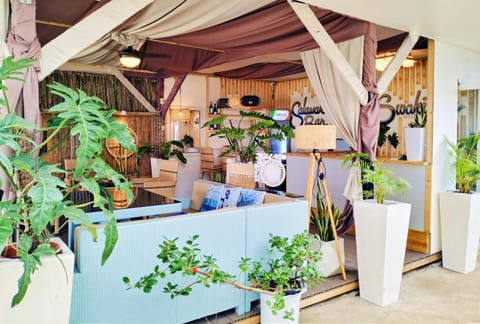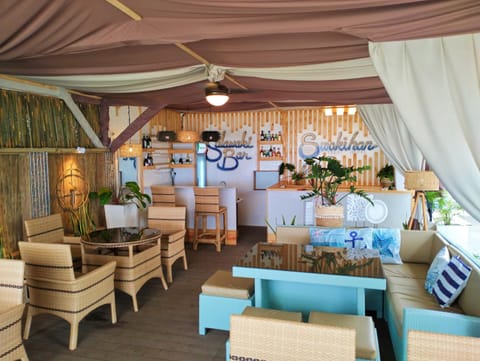 Pension in Siquijor
Klimaanlage
Haustiere erlaubt
Internet/WLAN
Über diesen pension 
miete
Befindlich in Siquijor, dieses charmant guesthouse für EUR 28 pro Nacht ist ein großartig Option für Ihr nächstes Reise. Das Swakihan Guest House in Siquijor liegt 200 m vom Strand Solangon entfernt und bietet Unterkünfte mit einer Terrasse, kostenfreie Privatparkplätze, ein Restaurant und eine Bar.
Klimaanlage
Haustiere erlaubt
Internet/WLAN
Rauchen erlaubt
Parkplatz
Waschmaschine
Balkon/Terrasse
Fernseher
Rollstuhlgerecht
Strand/Ufer
Garten
Familienfreundlich
100 % verifizierte Bewertungen
4.7 / 5

"Herausragend"

(108 Bewertungen)
What a great place and great staff. The best service I have ever had in my 40 years of traveling the Philippines. The food, room and private beach are awesome and I got to see fireflies for the first time in 40 years cool!!! The staff is the bomb Bebe is a great guy who will go way out of his way to help and assist you with a marvelous attitude. The owner was the most gracious host I have seen in all my travels I highly recommend anyone traveling to Siquijor to look up the Swakihan you will love it!!!!!!!
We stayed here for a week and we had the best time. The room was super clean and very spacious, comfy bed, the staff is wonderful and friendly, I really enjoyed the warmest hospitality here. Highly recommended, I'd love to come back 😍
We just loved everything about this place. Their slogan outside is true. "Arrive as our guest leave as family " clean comfortable rooms very good food and the best staff!
Very difficult to answer this question. Our stay here was great. Would definitely stay here again.
A basic guesthouse with 5-star Customer Service
Aug 2022
Very polite and helpful staff, especially Kenny.
Probably the lack of generator during power outages
great beachfront guesthouse. a lot of value for money.
May 2022
very nice beachfront guesthouse. friendly and helpful staff. rooms are big with a good ac. wifi is also available. great value for money. we really enjoyed or stay here.
breakfast is prepared in advance so sometimes it's served cold.
Very friendly staff! They helped us with everything - organizing a motor bike, doing laundry, ferry schedules. We felt very welcomed and at home and would definitely come back! The rooms are nice and spacious, everything was clean and the location was good (but you need a motorbike to get around on the island)!
A little light next to the bed would have been nice :)
Relax, privacy and feels like home
Jun 2022
The whole are is good for vacation
The place is very accessible.Staffs are friendly.
Dec 2022
The staffs are very friendly and accomadated. The room is big. Budget friendly
No water heater. There's a mosquitos in the room.
The staff is so kind and helpful.
Incomplete facilities because of the renovation.
The staff and owner were nice. The place was beautiful and worth the price.
The staff and crew are very warm and courteous. The place is also very quiet and relaxing.
There was a little difficulty with the aircon in our room. But the staff were very quick to help even late at night.
Excellent stay and very good value for money
Mar 2023
The room was spacious and clean, with good AC. They have just nicely renovated the common area, and it overlooks a small private beach, from which you can watch the sunset. It is beautiful! The staff is very polite and helpful. We rented a motorcycle directly from the hotel for a good price.
The only issue was that the rooms are poorly isolated. The area is pretty quiet so it is not too much of an issue, but you can hear your neighbours !
The room was comfy, may heater both shower and faucet, the breakfast was nice. The staffs were very helpful.
Uhh rotational blackout (nakakagulat kasi) but it's given naman since it was raining during our stay. I hope there's additional foods sa store, for those who were lazy to go outside.
Resort was okay but the staff were great!
Dec 2022
The room is spacious. A/C is working well. Clean towels. The staff were really accomodating. They have free breakfast meal and the serving is just right. I also love how pet friendly they are. They take care of a lot of cats and a big cute doggo named Dodong. ☺️
No bidet. The shower in our room doesn't heat that well. There were numerous brown-outs but they have emergency lights. I guess they don't have a generator. Wifi is quite slow, it is hard to work esp for us who do remote work. The resort is beach front but there were a lot of trash and it doesn't look like it is swimmable. Not sure maybe it is just the season, that's why.
Very very relaxing.
Jun 2022
The resort is small but very very clean, the owners are very nice and it felt like our stay was their main priority.
I could not find anything wrong with this property.
10/10 will definitely recommend, gonna stay here every time I go to Siquijor from now on.
Apr 2022
The place was great! Exceeded expectations. Kuya Kenny was super friendly and reliable and gave us everything we needed. Place itself is located in front of a nice beach area, and we were able to rent two motorcycles for a party of four from them. Breakfast was good!! Overall a great stay.
Very minor con but it took a while for the aircon to cool the room, but they gave us a fan while waiting anyway.
The place is wonderful and the hosts are very kind and accommodating! You have a choice with their breakfast while the room has a hot shower and very spacious. You don't have to travel to swim on the beach since the place beachfront. We have a really good time staying for almost 1 week.
Nothing to dislike. We honestly like everything.
If we return in Siquijor in the future, we will still be staying at Swaki-han Guest House.
Dec 2022
The place is really nice since it is near the beach. Their room is very clean and spacious and what I like the most is that their staff are very accommodating. Their breakfast is good and they always ask what time will it be served the night before. Staff are extra helpful and the owners are very considerate.
It's not a bad thing but it would be nice if they could have a bigger signage for their guest house so that it would be visible for tourists.
Best place to stay in Siquijor! 😊
Jun 2022
The place is great! The owner and the staff are very accommodating. The best thing I like is it's beachfront. The beach is very nice especially during high tide. The breakfast is also good. Swaki Han Guest House is highly recommended! Will definitely come back. 🙂👍🏻
The place and the staff was very accommodating and very nice.
Great place to stay!
May 2022
The owner is very humble and accommodating. Sir Kenny the staff is excellent in catering our requests and is polite as well. I highly recommend this place when you travel to Siquijor.
Good value for your money.
Mar 2022
The owner is great. And the rooms are clean. Breakfast is also great so, staffs are friendly too.
The owner and the staff is very accommodating. The room is spacious. I love their tocilog. Dodong the dog and Karen the cat are very cute and friendly. The internet signal inside the room is good.
The location was very convenient from the port. The host was very accommodating to our requests and questions. They even assisted us with the tour around the island. You can rent a motorbike from them so it's easy to go around the island and visit the tourist spots. They also have water available in their dining area which has an amazing view of the beach.
the hotel manager and his team are so so friendly and helpful. very nice decor, delicious food and the team were always happy to create Filipino vegetarian food for us. room was good, no noise at night. very family friendly (no party!). mopeds are cheap to rent here.
a few extra sun beds would be nice
Staff were exceptional in sorting any issues you had and very welcoming. Excellent breakfast.
Jan 2023
The breakfast was plentiful and exceptional. Eating with a sea view was a bonus. Breakfast was on time and was very tasty.
Best choice ever made :)
Feb 2023
Swaki-Han was and it is definitely the best place we could ever choose, a part of our heart stays in this guesthouse and we could not be more grateful for their hospitality. We felt like a part of their family even after we left to an other part of the island, we visited almost every day to enjoy their amazing food, company and over all amazing team ❤️ The place offers really comfortable and spacious rooms, it has his own private beach, and beautiful sunset views. The pasta, pancakes and desserts from Miss Mamma are finger-licking delicious, never tried such a good mango float in my life. I could continue all day saying amazing things about this place but the most important thing is that I would like to say thank you from the bottom of our hearts to Miss Mama, Bebe, little Sofia and all the staff for their amazing vibe and hospitality. We wish to be back soon again! ❤️❤️
Staff were very helpful. Place was clean & bedsheets were freshly changed. I love their newly renovated restaurant, super cozy especially in the morning while having breakfast 😍
staff were all friendly and helpful. it was accessible. you should try their swakihan spaghetti with a side dish of mantis shrimp, very delicious.
i would appreciated if they have water heater for coffee
Perfect Home for your Siquijor Trip
Jul 2022
*Sir Kenny is very accommodating we were treated like a VIP, also Dodong their dog is very welcoming and sweet. *The facilities (dining/lounge area, hammock) *Location, not too far from Siquijor port *The room is very spacious *Very affordable for a beach front guest house *Bfast options are great
*The beach front needs a regular clean up. Although it's understandable during our stay since it's rainy season.
Wie viel kostet dieser pension im Vergleich zu anderen in Siquijor?

Der Durchschnittspreis für eine Anmietung in Siquijor beträgt EUR 36 pro Nacht. Diese Miete ist EUR 8 günstiger als der Durchschnitt.
Ist das Parken in diesem pension inbegriffen?

Ja, das Parken ist als Ausstattungsmerkmal bei Swakihan Guest House aufgeführt. Für weitere Informationen empfehlen wir Ihnen, sich mit dem Anbieter der Unterkunft in Verbindung zu setzen, um zu erfahren, wo Sie parken können.
Gibt es in diesem pension einen Pool?

Wir haben keinen Pool gefunden, der als Ausstattungsmerkmal für diesen pension aufgeführt ist. Es kann sich lohnen, noch einmal zu prüfen, ob ein Pool für Ihren Aufenthalt wichtig ist.
Ist Swakihan Guest House haustierfreundlich?

Ja! Diese pension ist haustierfreundlich. Für weitere Informationen empfehlen wir Ihnen, sich mit dem Buchungsanbieter in Verbindung zu setzen.
Welche Ausstattungsmerkmale sind bei Swakihan Guest House verfügbar?

Wir haben 12 Ausstattungsmerkmale für diese Unterkunft gefunden. Dazu gehören klimaanlage, haustiere erlaubt, internet/wlan, rauchen erlaubt und parkplatz.