Maha Neka Villa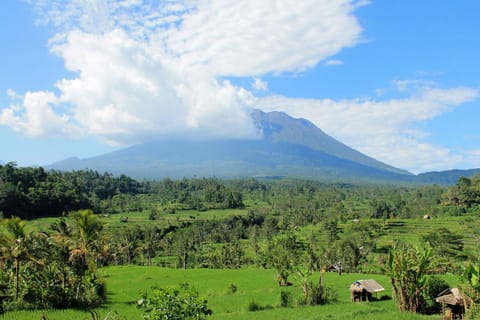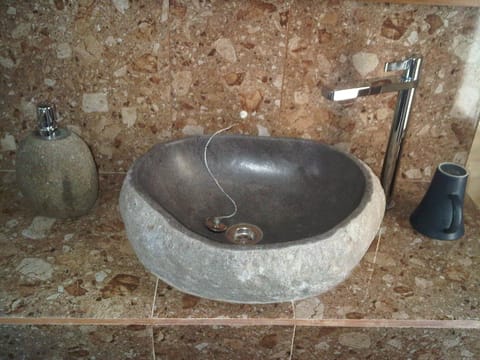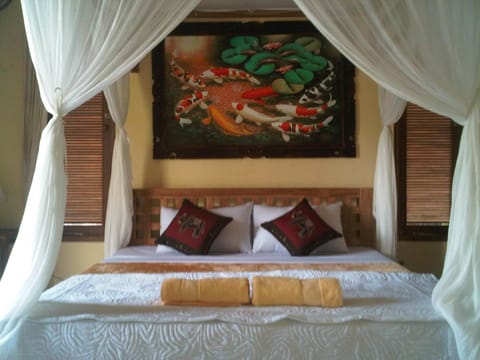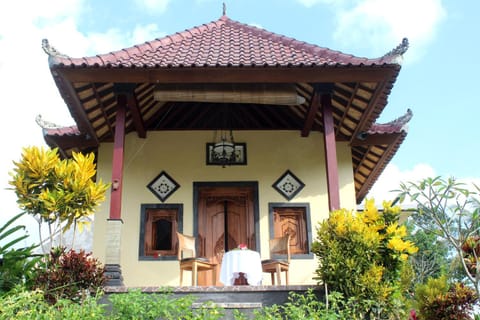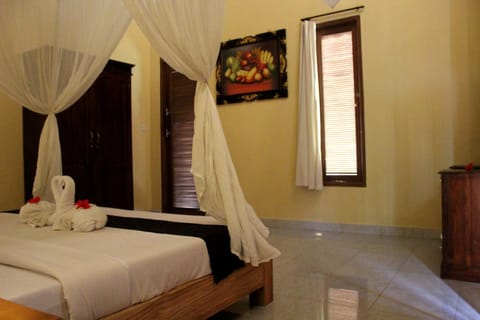 Pension in Sidemen
Küche/Kochnische
Internet/WLAN
Parkplatz
Über diesen pension 
miete
Gelegen in Sidemen, dieses charmant guesthouse für EUR 14 pro Nacht ist ein phantastisch Auswahl für Ihr nächstes Reise. Set in Sidemen, Maha Neka Villa offers a garden. This luxury guest house offers a 24-hour front desk and free WiFi. The property features mountain views and a children's playground.
Küche/Kochnische
Internet/WLAN
Parkplatz
Waschmaschine
Balkon/Terrasse
Whirlpool/Spa
Rollstuhlgerecht
Garten
Familienfreundlich
100 % verifizierte Bewertungen
4.7 / 5 (89 Bewertungen)
We had a good time in Sidemen. We rented two scooters from Maha Neka homestay and it was really fun going around the rice terraces. The two little houses we had was also perfect. The view facing the mountains and farm fields are just gorgeous.
Thank you! Everything was great.
Unbeatable experience for low budget travellers. Simply superb. And bonus of full on Mt Agung view early in the morning from cottage
This place made our stay in Bali a really amazing experience: quiet, EXTREMELY clean and magical. The owner is very careful about every details meanwhile making you feel like at home! Delicious food and contact with the nature. I recommend without a doubt!
Nothing, everything was perfect!
the view was incredible and the owner and his family could not do enough for you!
Absolutely AMAZING, don't hesitate 😀
Jun 2022
the staff is absolutely lovely the view from the rooms is amazing (mount agung) the rooms are nice and clean food is very good
I loved everything the only thing they could improve is that they could advise some activities or itineraries in the ricefield
The room was very nice and clean! The staff available and careful to details. I loved the whole area and I loved to wake up with the mountain view! Absolutely a 10 points accommodation!! One of the best, among nature!
The room was simple but very spacious and comfortable, especially for a solo traveler. My room was connected to a small patio in front which overlooks the Mount Agung. I would recommend waking up early in the morning to view Mt Agung when the sky is much clearer. There's also a space for you to park your car.
Some people might not like that there is no air-conditioner in the room. But it was not a problem for me.
The room was great and the fact that it is a separate small villa is a plus for privacy. Great view. Good breakfast. The bathroom was large, clean and the water pressure was good (those who spent time in Bali know this is not a given here). The warung has great food. The owners are really helpful. Definitely a place to return to.
The wi-fi was moody, so if you need to work online better have a solid mobile data plan.
The room (a small house really) was very peaceful, clean and comfortable. The host was very accomodating. The view from the terrace is amazing :)
A Sideman must! Beautiful scenery, peaceful stay.
May 2022
The reviews don't lie!!! If you are an early riser, you will have such a beautiful view to wake up to! And such helpful owners (I was out so long one day that he went to look for me at the river, to check I was okay) Comfortable bed, clean, hot shower, very peaceful. The rooms have a lovely space to do yoga and meditation in a morning too if you like that kind of thing. The coffee and banana pancake for breakfast was also delicious 🥞 And the location is great. Near many restaurants and swimming pools which I used, whilst I was here :-)
I don't like air con so I didn't mind it not being available, but others may find this a problem. Instead, there is a fan that helps to cool the room on an evening.
Excellent property, value for money
Jun 2022
The property is nice. Great view to Mt Agung in the Early morning. Overall ambience is nice. There are many cats, friendly but.
A kettle in the room would have been better. During our stay it rained a lot and temperature used to dip down drastically,we struggled for hot drinking water. Geyser worked perfectly for bathing
awesome (and cheap) vacay here
Sep 2022
The owner was super nice for the whole duration of our stay,I spend a great time here.
We absolutely loved staying here, the food was awesome and we felt very welcomed
May 2022
The friendly host, hospitality, food, location
I will have many experiences with this Hotel.
Oct 2020
The best part is that I did a lot of things in that hotel. It's one of the best hotel's in the whole world! I would devenetly visit this hotel again!!! Thank you Maha Neka!!!!!!!
Nothing. I like everything.
Nice location and very friendly staff.
Jul 2022
Nice location and very friendly staff. He even drove me to m next acommodation.
Nice and spacious bungalow with an amazing view of Mt. Agung and rice terraces. Breakfast is delicious and served on the balcony. Perhaps the best banana pancake we've had in Bali. The hosts are also super friendly. Stayed during pandemic so not so many warungs open close by, but you could tell there would be in normal times.
Great views just from your terrace. Best option for a stay with a moderate budget
Jun 2021
I really loved that place. The villa has a beautiful view. When it is not cloudy you can see Agung from your terrace. The place is very quiet and overlooks the fields and jungles. There is also a frangipani tree in front of the terrace and sometimes you can enjoy birdwatching while eating breakfast. The room is very spacious and bright. I had a banana pancake and fruit salad for breakfast. I really enjoyed the meal. The owners - ibu Ayu and bapak Ari are very caring people. They covered my helmet with a bad when i left a bike outdoors and it started raining. They respect covid safety protocols and wear masks when working with guests. So you should not worry about it when you are in Maha Neka villas. The street is very good for walking around. Even if you can see that some restaurants in the neighborhood are closed you can find lunch and dining options in a walking distance. The location of the villa is very easy to find. There is a big stone sign of the villa by the road. I think that Maha Neka villa was the best option for my budget in Sidemen and I am very happy that I spent 2 nights there.
Everything was great. I loved this place!
I'd be back for a longer stay.
Apr 2021
Greeted with bottle of hand sanitizer at front desk, I was impressed with the cleanliness of the place. The bed and linen was comfortable, the lighting was right, and I got to wake up with tasty breakfast with a grand view of Mount Agung - right on my own terrace. Highly recommended.
great price for the location and the experience! beautiful view of the volcano 24/7.
Jan 2022
great location with a spectacular view of Agung, definitely needs to book 2/3 nights in case it is cloudy. the room really connects with the nature as it faces a rice field. the pork ribs were great!!!
Great location. Quiet. Good value. Good views of Mt Agung (if not covered in clouds)
everything was perfect from arrival to departure. The bungalow is huge, the bed is really comfortable, I fell asleep listening to rain and frogs, so peaceful. Ari and his family are wonderful. The food was amazing. I went for a walk from here around the village and it is just beautiful.
Everything! Location Delcious breakfasts Clean and comfortable rooms , comes with bug net Amazing views and surrounding environment 😍 WONDERFUL family who runs the hotel, so so nice, helpful, and have fantastic stories. Matur suksma!!
Awesome, spacious, clean villa. Hot showers. Nice hosts.
Ari and his family were so welcoming and kind! It was so peaceful and the room was super clean.
Best place in Sidemen
Jul 2019
Amazing villa with beautiful views. The room was spacious and so was the bathroom. It was very clean and my stay was very relaxed and pleasant. The food in the warung was delicious. Staff was very kind and helpful. Definitely go down to the river to have a dip.
Amazing place in beautiful Sidemen. The hosts are so kind and helpful, and the villa was beautiful and so comfortable. Delicious breakfast every morning. Highly recommended!
A great little place to stay. Beautiful view towards the volcano. The family was very kind and friendly. The breakfast was tasty and the room was super clean.
Wie viel kostet dieser pension im Vergleich zu anderen in Sidemen?

Der Durchschnittspreis für eine Anmietung in Sidemen beträgt EUR 36 pro Nacht. Diese Miete ist EUR 22 günstiger als der Durchschnitt.
Ist das Parken in diesem pension inbegriffen?

Ja, das Parken ist als Ausstattungsmerkmal bei Maha Neka Villa aufgeführt. Für weitere Informationen empfehlen wir Ihnen, sich mit dem Anbieter der Unterkunft in Verbindung zu setzen, um zu erfahren, wo Sie parken können.
Gibt es in diesem pension einen Pool?

Wir haben keinen Pool gefunden, der als Ausstattungsmerkmal für diesen pension aufgeführt ist. Es kann sich lohnen, noch einmal zu prüfen, ob ein Pool für Ihren Aufenthalt wichtig ist.
Ist Maha Neka Villa haustierfreundlich?

Leider ist dieser pension nicht haustierfreundlich. Versuchen Sie erneut zu suchen und filtern Sie nach "Haustiere erlaubt"
Welche Ausstattungsmerkmale sind bei Maha Neka Villa verfügbar?

Wir haben 9 Ausstattungsmerkmale für diese Unterkunft gefunden. Dazu gehören küche/kochnische, internet/wlan, parkplatz, waschmaschine und balkon/terrasse.