Sojourn Guest House Ipoh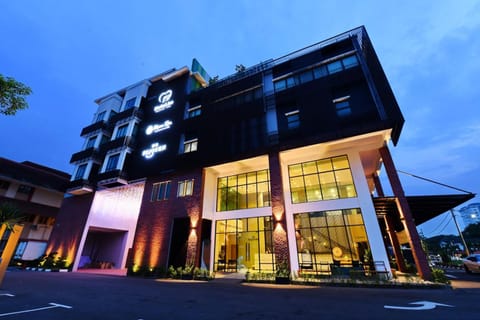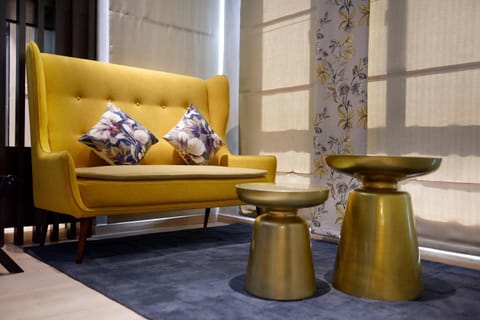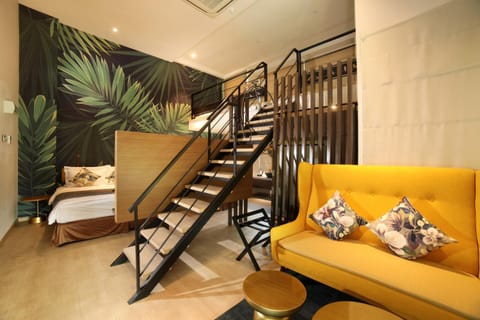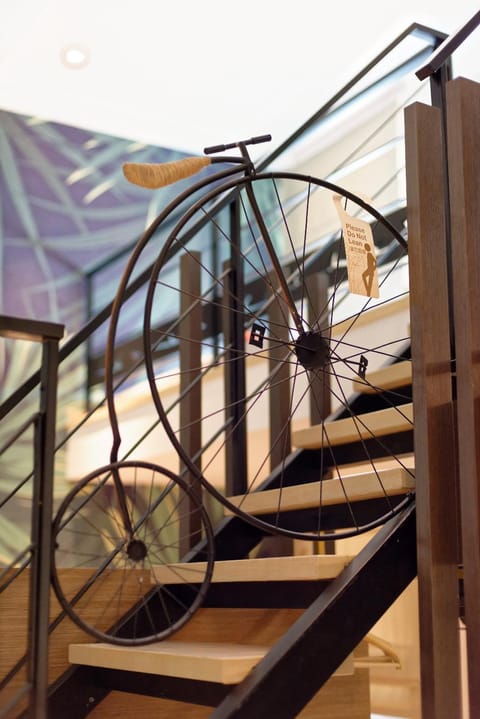 Pension in Ipoh
Klimaanlage
Küche/Kochnische
Internet/WLAN
Über diesen pension 
miete
Eingebettet in Ipoh, dieses attraktiv guesthouse für EUR 35 pro Nacht ist ein phantastisch Option für Ihr nächstes Pause. Das Sojourn Guest House Ipoh in Ipoh liegt 1,6 km von der Ipoh Parade entfernt und bietet Unterkünfte mit einem Garten, kostenfreien Privatparkplätzen und einem Restaurant.
Klimaanlage
Küche/Kochnische
Internet/WLAN
Parkplatz
Waschmaschine
Whirlpool/Spa
Fernseher
Rollstuhlgerecht
Garten
Familienfreundlich
100 % verifizierte Bewertungen
4.3 / 5 (1'478 Bewertungen)
wonderful experience overall would recommend!
one small detractor from the exp was a smell downstairs near the elevator
Very cozy and comfortable like home, sleeping in a spa place. There's a RM10 voucher to redeem on massage/facial
cosy set up but not for light sleepers
Dec 2021
very cosy interior, clean, and comfortable
very thin walls. for light sleepers, I hear everything every hour. from door slamming to water pipes all night. unfortunately my room was right beside the staff utilities room, there were so much noise going on
love the location and the place
Nov 2021
very comfortable and the location is very strategic. everything is superbbbb
Excellent and superb stays!
Aug 2020
Very comfortable and great stay, there are numbers of common rsting areas and the building is full of lemongrass smell. They also provided 2 x RM10 for use on spa and Herbaline products, I would recommended their facial service!!
Room is a bit small but very comfortable. Soundproofing is bad
Great hotel with ideal green and healthy concept to enjoy every moment there
Dec 2021
very comfortable and enjoy vacation
superb good place to stay
Jun 2022
very clean…very comfortable… smells good…
Very Clean, nice decoration, big room, comfortable.. The toilet was good..
very clean, comfortable beds, friendly staff, very nice decor! everything is good and this is my 2nd time staying here.
Very clean and spacious. The air conditioner was working well, toilets are clean and contain all the basic provisions such as shampoo, soap, etc. There is also a massage parlour available at the property but unfortunately, we were not able to check it out. The staff were very friendly as well.
good value for money, comfortable
Aug 2022
Very clean and comfortable hotel. Good location, near to town.
Everything was great but unfortunately our room aircond started water leaking in the night. Front desk was managed to assist us to change to another room.
Overall a nice place to stay for vacation or work trip, would highly recommend
Jan 2022
Use of aroma oil throughout the building. Comfortable and fast service (checking in and out)
Would recommend to have proper lighting at the makeup table. Still prefer if able to provide a kettle in my own room for cleaning purposes
Unlimited filtered drinking water as they have dispenser, which is awesome. Nice scent of diffuser in the floor and good looking study area.
The shower was without hot water as they are under maintenance. The blanket wasn't big enough for 2 people. Toilet was a little open space which we worried that the smell might go into the room.
Unique & exceptional boutique hotel.
A must go hotel, U will feel the difference, its comfort makes you sleep like a baby.
Apr 2022
This is an exceptional hotel, so clean and calm with soothing smell, being pampered to the max. (Sigh... Didn't manage to go for its SPA treatment tho, will make it a point the next time)
The toiletries and your hotel towels.
Tv programs. The hotel should have local tv channels
The Superior King Room was so spacious with unique decorations.Nice,calm and peaceful environment.Full of lemongrass and aromatic smell.Overall ,wonderful place to stay
Extra concern on WATER HEATER at bath and plsss fully covered the bath and lock.
The staffs were friendly and the location is great.
I think because after few months lock down now the hotel just open up, so the room quite dusty and got some smell. I can see the dust dancing…
enjoyable and happy
Jun 2022
the staff is super friendly..the hotel was superb
The staff is extremely friendly and welcome you like the 5stars hotel.....the room is super comfort and clean. Highly recommended for family stay...
The staff are friendly. And the promotion given for the facial and spa are another bonus. Enjoyed the hot bed experience. The ambient is so chill and relax
The only thing that we not really comfortable was the soundproof in the room was quite bad. The corridor sound was so loud that you could hear so clear ppl talking and the movement outside.
very comfortable stay and relaxing
Mar 2022
the smell was very nice the interior design the product they use in the toilet
need some maintenance for facility such as the air conditioning unit was quite noisy in the room, the shower head need cleaning as it was blocked, the cute bird hangers was falling off and finally maybe upgrade the tv channel so it includes more satellite channels
The smell, very calming. Cleanliness of the property.
The small details and very friendly and happy with the stay
The shower with lemongrass smell.. Enough space for children to play at hallway Nice view for taking photos
The staff especially at reception n security.. no smile at all... Even my daughter fall at front door they did'd bother to help... Even she was crying out loud.. mybe glass door i think... Thats okk..
Overall good stay at strategic location
Dec 2021
- The sense of the lemongrass - The cleanliness of the room n rest area - The Herbaline centre within the building
- Limited parking - Poor soundproof (kids at 3rd floor room keep running non stop and the noise of banging the door on the same floor)
comfortable and great for staycation, I will return again if visiting ipoh
Jan 2022
- The scents of the building - spacious - convenient location - cleanliness
- soundproof but night times are quiet as the hotel required guests to minimise their sound volume after 10pm
The room was cleaned and the staff really pay attention to our requests.
A clean and affordable place to stay
Jan 2022
the rooms were nicely decorated. the smell of lemongrass in the lobby was wonderful.
the staff didn't seem to care much about the guests, they walked by us without greeting and we were never offered any of the tea that seems to be provided for guests in the lobby. also, to any requests we had the reply was usually 'that will cost extra'. the bathroom in the room offers little privacy.
Very comfy and relaxing.
Sep 2022
The room settings feels like home comfort ☺️
Limited carpark, and no coffee!!
The room is well appointed. The body wash and shampoo was from herbaline collection. Smells very good. Aircon works well and very quiet. Staff was pleasant.
1.Housekeeping was not very good. Coffee/tea and cups/bottled water not replenished and pantry area quite dirty. I saw the same garbage in the bins on the two days i was staying 2.There was mosquito in the room 3.Can be a bit noisy if you encounter insensitive guests.
The room is very nice and comfy. The common area on each floor is also great.
The lighting in the room is a bit too strong.
The room is very big ang beautiful.
It was our first time staying here. And it will not be definitely our last one!
Jan 2022
The room is beautiful, cozy, nice smell and ambience. Near to the city, great water pressure, air conditioner works well, bed and pillows are so good. Very nice interior design.
Limited tv channels and parking spots.
Great for a quick getaway to relax your mind.
Sep 2022
The room and interior all very zen. It was also very serene and calm, not too much noise and I like the facilities is very homey. Feels great to be there and will go back again for sure.
The toilet was abit weird having the glass door only halfway through. There is an opening above which makes it not so hygienic because if someone were to take a big dump and the stench will surely enter the entire room due to the open area is shared. Also I wanted to book for the massage but it was kind of too late and not offered at check in. I had to whatsapp the contact to arrange for it and the reply came abit late so we really couldn't do much. Have to book like ahead of time a week earlier is best.
Room is considered clean and nice. The hotel DOES not have enough parking space in their compound so you might ended up
Dec 2021
The room and design is very nice and warm. Room interior looks modern and chic
The toilet is weirdly design as its actually not covered up. No privacy and if you're taking a dump people in the room will enjoy the sound and the smell as well! The shower drainage is very slow and causes blockage when taking shower. You will ended up stepping the a puddle of dirty water. Have already contacted maintenance guy and check. It was worse before he did some cleaning but water still does not clear even after the fix.
We had an enjoyable stay here.
Aug 2022
There was a water dispenser placed in the common area which was very useful. Both Coway system hot and cold water. The room was very clean. Bed n pillows were comfortable. We loved the sink tap. Very unique design.
Lighting was slightly poor in our room. Would hv been better if they improve on this aspec. Curtain on one window couldn't be pulled up as the strings were not connected.
Great facility with good ambience & aromatic smell.
Apr 2022
The rates did not include free breakfast so we had our breakfast outside.
Toilet needs to be cleaner. When I first checked in, saw some blood stain at the shower floor. Toilets at corner areas are not properly cleaned.
Wie viel kostet dieser pension im Vergleich zu anderen in Ipoh?

Der Durchschnittspreis für eine Anmietung in Ipoh beträgt EUR 46 pro Nacht. Diese Miete ist EUR 11 günstiger als der Durchschnitt.
Ist das Parken in diesem pension inbegriffen?

Ja, das Parken ist als Ausstattungsmerkmal bei Sojourn Guest House Ipoh aufgeführt. Für weitere Informationen empfehlen wir Ihnen, sich mit dem Anbieter der Unterkunft in Verbindung zu setzen, um zu erfahren, wo Sie parken können.
Gibt es in diesem pension einen Pool?

Wir haben keinen Pool gefunden, der als Ausstattungsmerkmal für diesen pension aufgeführt ist. Es kann sich lohnen, noch einmal zu prüfen, ob ein Pool für Ihren Aufenthalt wichtig ist.
Ist Sojourn Guest House Ipoh haustierfreundlich?

Leider ist dieser pension nicht haustierfreundlich. Versuchen Sie erneut zu suchen und filtern Sie nach "Haustiere erlaubt"
Welche Ausstattungsmerkmale sind bei Sojourn Guest House Ipoh verfügbar?

Wir haben 10 Ausstattungsmerkmale für diese Unterkunft gefunden. Dazu gehören klimaanlage, küche/kochnische, internet/wlan, parkplatz und waschmaschine.