TLShaw Homestay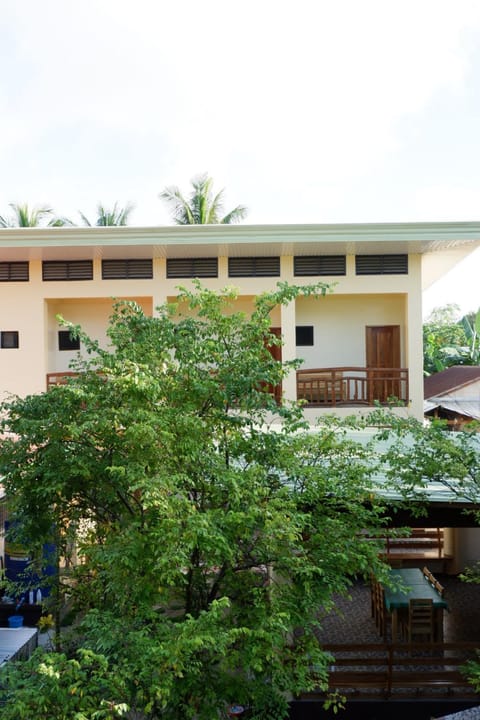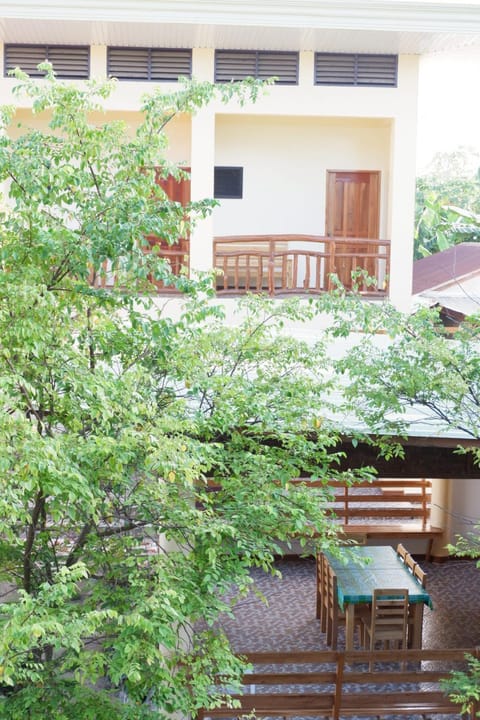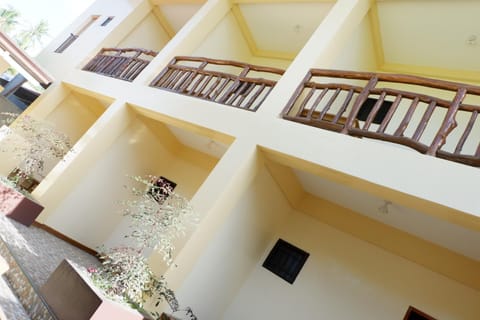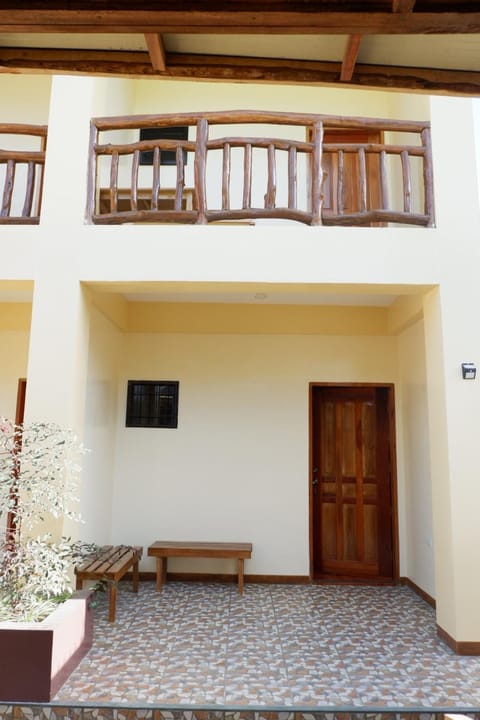 Pension in General Luna
Klimaanlage
Küche/Kochnische
Internet/WLAN
Über diesen pension 
miete
Befindlich in General Luna, dieses schön guesthouse für EUR 23 pro Nacht ist ein großartig Auswahl für Ihr nächstes Pause. In General Luna, 500 m vom Strand General Luna entfernt, Das TLShaw Homestay bietet Unterkünfte mit einem Garten, kostenfreien Privatparkplätzen, einer Terrasse und Grillmöglichkeiten.
Klimaanlage
Küche/Kochnische
Internet/WLAN
Parkplatz
Waschmaschine
Balkon/Terrasse
Garten
100 % verifizierte Bewertungen
4.8 / 5

"Herausragend"

(68 Bewertungen)
We absolutely loved our stay at TLShaw Homestay. The owners were so friendly and made us feel at home. The room was spacious, clean and comfortable and had everything we needed. The aircon worked great and we had facilities to hang and dry our clothes\towels. We also loved their gorgeous pets!
Very enjoyable stay. Will stay here again next time we visit Siargao.
Jan 2023
Very quiet. Within walking distance to shops and restaurants.
No Wi-Fi in the room. Had to sit on the front porch for Wi-Fi.
Clean and comfortable. Very caring owner
Feb 2023
Very friendly and caring owner. He helps to order a transfer/excursion/motorbike rental and solve other issues. Beautiful green area, lovely dogs. Very clean and comfortable. There is a shared kitchen where you can prepare meals. Tea, coffee and water are free. Very good place. We really want to return.
During the rain it is very noisy. Noisy air conditioning - but we turned it off at night, because good ventilation in the windows.
TLShaw is an amazing homestay in General Luna, Siargao. As soon as we arrived the hosts were very friendly and helpful. They helped us organise tours, transport and gave us some good tips. They did our laundry and it came back so clean! The room is very comfortable, nothing special but everything you need is there. They have the cutest dogs. Would definitely stay here again in the future.
Amazing stay with very Sweet people
May 2022
The whole family was so welcoming and sweet to me They offered me whatever they could whether it was food, water or suggestions I loved my stay
Amazing friendly staff, one of the best places we have every stayed!
Nov 2022
The staff were so friendly and helpful, air con worked perfectly, rooms were big and spacious and clean, the location was central but also quiet. The common area was comfortable and free access to water (hot/cold) and coffee and tea and fridge.
We really enjoyed our stay, everything is as advertised if not better. really good value for money too.
Nov 2022
The staff here are so amazing, the rooms are big and clean with a balcony and they have cute dogs walking around the property.
Worth it! Hope they will offer long term rent.
Dec 2022
The restroom is clean. The common area is nice place to work (remote workers), with free coffee and tea. No charge for early checkin (as long as the room is available). The location is in the center but far from the party places so it's quiet in the evening. They have playful dogs and beautiful garden.
Sometimes the aircon is loud. Could be better if there is a work table inside the room.
the owner made our stay in siargao hassle free. all the bookings were made by them. highly recommended homestay
The location is laid-back yet still very accessible (central location). It's walkable to main roads and nearby restaurants. If you want to get good sleep, this is the best place as it's far enough from parties so it's quiet. The host, Sir Mark, is also very friendly and helpful. This place is highly recommended! :)
The common area where you can have tea or coffee for free is very nice. The owner and staff are very friendly and very helpful in arranging stuff like motorbike rent and transportation.
Lovely homestay with amazing hosts
Nov 2022
Spacious room with comfortable bed and good air con. Good location close to bars and restaurants in General Luna. Amazing host who is super friendly and helpful. Would stay again!
Nice stay and awesome host
Jan 2023
Sizable, comfortable rooms along with a great outdoor common area with free coffee and drinking water refills. The host, Mark, is a gem of a person and gave us free food (Filipino spaghetti and banana bread) on several occasions.
At the time of our visit there was a very loud rooster in the adjacent property that started crowing between 4am-5am each morning (not uncommon in the Philippines from our experience). Also wifi only reaches the common area, not the rooms.
Our stay was simply perfect! The staff was so friendly and welcoming, the rooms were clean, spacious and comfortable. The location is central and scooter rent is cheap and easy. We would come back for sure if we're again in Siargao. Thank you!
Nothing too much trouble for Mark - LOVED staying here
Nov 2022
Mark the owner was so lovely - gave advice whenever needed, ensured that there was tea and coffee at all times. Generally he was fantastic. The room and bathroom was one of the cleanest we have been in. After 3 days the room was cleaned and sheets and towels replaced. Cant enthuse enough about this place of stay
Such a wonderful host
Feb 2023
Mark not only is The best host I've ever had, he's also one of the best human beings I've met in my life. Kind, generous and very helpful in every situation. During my stay there, I had a very serious health issue. Mark took me the the ER in the middle of the night, took care of everything, stayed with me. He even packed my luggages and brought them to me so I could take my flight. He's a one of a kind person, and you should book there just to meet him! Also, the room very clean, spacious and comfy, and ideally located in the center of the village.
Mark is the kindest host you could find. The attention he shows for his guests is remarkable.
Mark helped me with everything in my itinerary, including pick-up, motorcycle rental, travel information, and even a health band for me after I injured my back. The room was bigger than I thought, clean, and hot water worked well. The BBQ restaurant across the street is delicious.
The light in the room is dim.
10/10- Amazing hosts and facilities.
Feb 2023
Mark and his family were so welcoming and made our short stay feel like a home away from home. They are so helpful with organising tours, bikes, laundry and literally anything you'll need. The cute and friendly dogs are they cherry on top!
Need a HOME during vacation? Come to TLShaw!
Dec 2022
Mark and Elai were the best hosts because they did not treat us like guests--we were treated like members of the family, like cousins or distant relatives! They even gave us free slices of Chocolate Custard that Elai baked, and sent us (for a fee) to our next accommodation up north with their own car. The AC in the room was superb, cools fast and well. The clothesline and laundry area at the back were just a bonus for water activities and tours in General Luna. If you want to mingle with fellow travelers, the common area with free coffee, tea, and water with fridge was a plus. We met lovely travelers too from The Netherlands and Germany. Play with the dogs. They're super cute! Overall, it was amazing.
I cannot blame the hosts but the WIFI is just OK. They mentioned that they have yet to check which one would provide the best internet in the long run. Maybe adding signal boosters will also help the homestay.
it has available kitchen and the staff is super nice! they helped to arrange tours around the island for a very good price
I like the place just near by restarants and shops, gasoline stations and walking distance to General Luna, and Marc the one who assisted us is the best help to made us all reservations to get Scooter and best tips of the area!!! And helps as for the Airport Tranfer, thx Marc🙏👌
No TV in the room , slow WiFi, for a rain fall all the time (4 days stayed) is boring😊 but good value of money to stay this place....
I like the place it's big, and super clean, the owners are super nice. It's really a home away from home. Will surely go back to Siargao and stay with TL Shaw again. ❤️☺️
I have 2 say that Mark is a great host.
Clean and near the action.
Highly recommandation. Mark was extremely helpful and hosted us at his home when it was rainy like cats and dogs. He gave us great tips for the island and helped us a lot with organizing everything. There is a lounge, with fridge etc where you can prepare food and sit together. Water and coffee were provided for free. Walking distance to cafes and restaurants The room was super clean and had AC. There is a laundry (handwash) and clothesline on the balcony. When we come back to the island we will stay by Mark again!!!
great stay, friendly and helpful staff, value for money and lovely spacious and clean rooms
Dec 2022
feels quiet and private but can still get to the Main Street in 10 mins walk
only thing is that from our room we were woken by the chickens early each morning
BEST value for money we found in general luna
Oct 2022
Facilities are as good as new, very well-kept and clean! common area is beautiful and equipped with everything that might be needed (amazing garden and sweet 🐕 ). Staff was kind and helpful!
location isn't very central, but still a few minutes away.
This property is simply the best. Spacious communal kitchen surrounded by lush garden.
Mar 2023
Everything! Staff are very friendly and helpful.
Everything is working good - the AC, hot/cold shower, lights, faucets, etc. Also, Mark is extremely accommodating! He suggests places to visit and even arranged a motorcycle to rent - clearly out of his scope of business, yet he did. The dogs are cute, too! Place is quiet and relaxing!
Clean large room and bathroom. Very comfortable space. AC worked great. Nening was sweet and helpful, she was able to get me a motorbike to rent and served me breakfast each morning
The location is a little bit of walk into the main town, down a rocky dirt road. Takes about 10-15 min to get the the restaurants, shops and beach. But because of this it's also a quieter part of town, so i didn't mind!
Amazing host! Very friendly and helpful. The shared kitchen is perfect for making breakfast in the mornings, all very clean. Big spacious rooms with balcony!
Wie viel kostet dieser pension im Vergleich zu anderen in General Luna?

Der Durchschnittspreis für eine Anmietung in General Luna beträgt EUR 36 pro Nacht. Diese Miete ist EUR 13 günstiger als der Durchschnitt.
Ist das Parken in diesem pension inbegriffen?

Ja, das Parken ist als Ausstattungsmerkmal bei TLShaw Homestay aufgeführt. Für weitere Informationen empfehlen wir Ihnen, sich mit dem Anbieter der Unterkunft in Verbindung zu setzen, um zu erfahren, wo Sie parken können.
Gibt es in diesem pension einen Pool?

Wir haben keinen Pool gefunden, der als Ausstattungsmerkmal für diesen pension aufgeführt ist. Es kann sich lohnen, noch einmal zu prüfen, ob ein Pool für Ihren Aufenthalt wichtig ist.
Ist TLShaw Homestay haustierfreundlich?

Leider ist dieser pension nicht haustierfreundlich. Versuchen Sie erneut zu suchen und filtern Sie nach "Haustiere erlaubt"
Welche Ausstattungsmerkmale sind bei TLShaw Homestay verfügbar?

Wir haben 7 Ausstattungsmerkmale für diese Unterkunft gefunden. Dazu gehören klimaanlage, küche/kochnische, internet/wlan, parkplatz und waschmaschine.