Jay's Guest House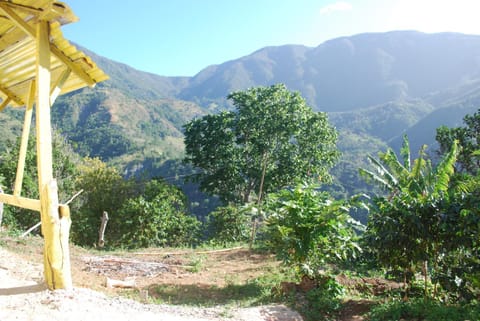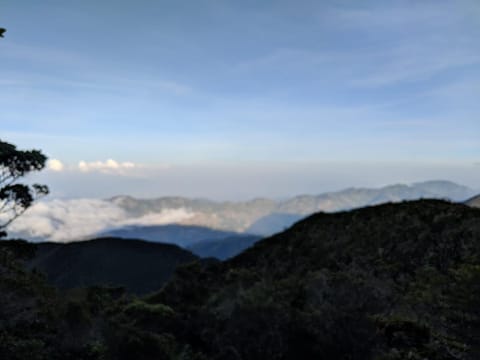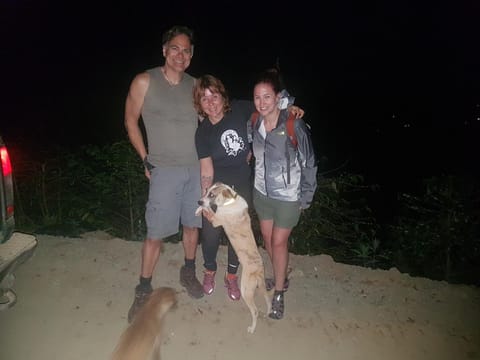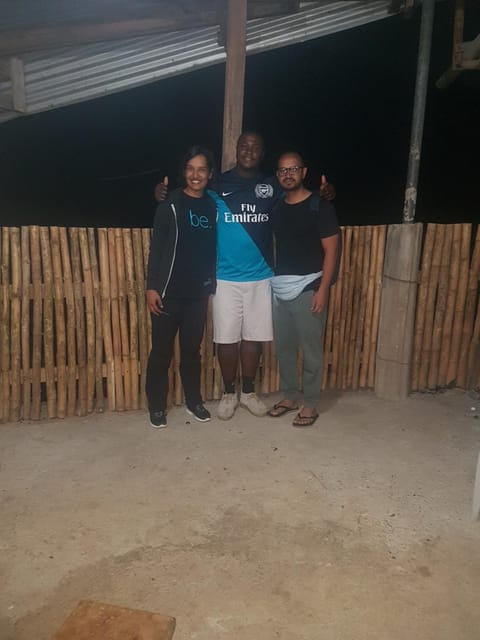 Pension in Portland Parish
Küche/Kochnische
Internet/WLAN
Rauchen erlaubt
Über diesen pension 
miete
Gelegen in Portland Parish, dieses attraktiv guesthouse für EUR 31 pro Nacht ist ein großartig Option für Ihr nächstes Pause. Jay's Guest House bietet Ihnen Unterkünfte in Epping Farm mit kostenfreiem WLAN und Grillmöglichkeiten. Freuen Sie sich auf eine Bar in der Unterkunft. Ihr Fahrzeug stellen Sie auf den kostenfreien Privatparkplätzen an der Unterkunft ab.
Küche/Kochnische
Internet/WLAN
Rauchen erlaubt
Parkplatz
Waschmaschine
Balkon/Terrasse
Garten
Karte von Portland 

Parish
100 % verifizierte Bewertungen
4.1 / 5

"Ausgezeichnet"

(38 Bewertungen)
simply perfect place...
Sep 2021
Unforgettable Blue Mountains experience even on the way in a car, taste of delicious local food and coffee without bitterness, amazing chill out, not overpriced, friendly home atmosphere, hiking Blue Mountain Peak at night adventure, everything exceeded our expectations!
End od vacation... Next time we will stay longer!
Hiking, delicious food and nice people!
Sep 2022
The view was amazing but that's not the best part. The family is really nice and will take care of you very well and are nice company!
One of the nicest places I've stayed.
Mar 2020
The time at Jays was a Wonderful experience, it's super chilled and the views are some of the best I've seen in the mountains. Jay and his family are so accommodating and warm, it's like being at home. Jays knowledge of the local areas is integral to your experience there, he knows all the best adventures to go on. The coffee he grows and roasts himself is probably the best coffee I've ever had too.
Friendly family run guest house in a peaceful location
Jan 2023
The Jackson family and everyone working at the guest house were really friendly and welcoming. It was such a treat to have lovely homecooked meals and Sandra took into account all our dietary needs. This is the perfect place to do the Blue Mountain Peak hike, which was stunning. The beds were super comfy!
It would have been good to have some more outside space to relax in that wasn't under cover.
Enjoy your stay in Jay's House!
Mar 2019
The family is very simpathetic, and reliable. They prepare everything for you to feel like at home. It's a good place to stay if you plan to hick the peak. All prices (transport until the Guesthouse etc) are said by Jay so you don't have any surprise about it. It's necessary to let your car In Mavis Bank because the road is impossible to drive on without a 4x4... The breakfast was prepared by Jay's mother and the children were here too, it was huge and perfectly cooked after the 9 hours hick! Try Jay's coffee, very tasty ++ Such nice moments we won't forget.
The price is realy to mutch for what it is they also ask 60 euros for a ride from 20 minutes it is better to walk if they didn't aks that mony the it can be a realy great place with a lot of toerist but now nobody come because it's only for rich, I only did it because I want to see the blue mountains but al the monie you spent for just a place to sleep is not worth of anything you pay 34 euros for a room with 6 other people's with no locker when I was there I was alone but come on man that's a lot of mony
Perfect location for Blue Montain tracking, friendly staff, excellent organization of transfer+ guide Huge amount of food, Highly recommended🙂
fabulous authentic locally-run business: the owners should be very proud and supported!
Nov 2021
mr and mrs jackson are incredible hosts. and the dinner was totally delicious 😀 the guide up the peak was fantastic in terms of knowledge, patience and great company. the driver to/from Kingston was great.
nothing! I loved my short stay. I stayed at Jay's guesthouse 2 which is still under construction and will be a fantastic addition once completed.
This was our best experience in Jamaica.
Jan 2022
Maybe the kindest people in Jamaica. Miss Jacksons smile and laugh was a special highlight for us. Very authentic experience. The house was nice and clean. The guesthouse arranged a tour to the summit of blue mountain with sunrise and we had a great trip. The food was good and was made of local and traditional Jamaican crops.
If you want more comfort then you can book at Jays number two guesthouse.
Great time with great Hosts
Mar 2022
Food was really good, nice walk around. Friendly people
Over overpriced. No road acces, stuck with a 60usd transport. (we paid this price to cross the whole country with different lift). Really small room, no hot water, for the price and the quality of the bedroom, it's way too much .
Family run stay as close as it gets to the beginning of the trail
Excellent location to get on to the Blue Mountain Peak. We stayed in the newly built Jay's Guesthouse 2 in which we had a very nice room and terrace with view of the Blue Mountains. Great Breakfast and Dinner, too. Last but not least, the host Angela and everyone else were extremely nice and made this a very memorable part of our travel to Jamaica.
If you want to do a tour at the Mavis Bank Coffee Factory (which is located in the middle of Jay's Guest House and Kingston) make sure to book it in advance.
we had an amazing experience staying here. everything was very well organised and Mr and Mrs Jackson ensured we were wel
Mar 2022
Clean and well presented with a great location!
Big thanks to Jay's Guest House up in the Blue Mountains! They were extremely helpful with anything we needed, whether it be food, information, transportation, etc. Donette was very kind and welcoming and made us feel at home. Her food was also delicious and servings were generous. They arranged a driver to pick us up at 2am and drive us up to the trailhead through treacherous terrain to begin our hike, and he was patiently waiting to pick us up for breakfast upon return. They also offer authentic blue mountain coffee that they grow themselves, and for an additional fee you can tour the coffee farm. I recommend their guesthouse to any adventurous travelers who visit the island. Big thanks!
Good place for a short sleep before the night hike to the summit ! Coffee available too for purchase
Apr 2023
Amazing views over the mountains. A bit far from the beginning of the peak trail so adjust your departure time accordingly. Lamoy was super helpful, he got me the entrance ticket the day before the hike and the breakfast was delicious ! Excellent wifi too.
Amazing experience, perfect for Blue Mountain hike!
Jan 2022
Amazing experience! perfectly located near the Blue Mountain trail. Jay did everything he could do to make our stay as comfortable as possible and organised everything so we could hike to the peak! The whole Jackson family were very welcoming with lovely home cooked food and a great room with an excellent shower, perfect for after the hike! Transport transfers were good and easy and can't forget about the coffee, don't miss out! highly recommend for Blue Mountain visits!
Mountain, coffee and chilling
Feb 2019
- All the family is very welcoming - The food is very good, and you can taste an amazing local coffee from the yard. - You can experience how to make a coffee by yourself. So proud to bought the coffee I roasted myself :) - The view is so nice and the trail is not far away.
Met our expectations for an accommodation located in the middle of the Jamaican mountain. Be aware you have to pay US$100/200 to go there from Kingston or Mavis bank, the road is rough. You can try it if you're an experienced all road driver though.
Wie viel kostet dieser pension im Vergleich zu anderen in Portland Parish?

Der Durchschnittspreis für eine Anmietung in Portland Parish beträgt EUR 89 pro Nacht. Diese Miete ist EUR 58 günstiger als der Durchschnitt.
Ist das Parken in diesem pension inbegriffen?

Ja, das Parken ist als Ausstattungsmerkmal bei Jay's Guest House aufgeführt. Für weitere Informationen empfehlen wir Ihnen, sich mit dem Anbieter der Unterkunft in Verbindung zu setzen, um zu erfahren, wo Sie parken können.
Gibt es in diesem pension einen Pool?

Wir haben keinen Pool gefunden, der als Ausstattungsmerkmal für diesen pension aufgeführt ist. Es kann sich lohnen, noch einmal zu prüfen, ob ein Pool für Ihren Aufenthalt wichtig ist.
Ist Jay's Guest House haustierfreundlich?

Leider ist dieser pension nicht haustierfreundlich. Versuchen Sie erneut zu suchen und filtern Sie nach "Haustiere erlaubt"
Welche Ausstattungsmerkmale sind bei Jay's Guest House verfügbar?

Wir haben 7 Ausstattungsmerkmale für diese Unterkunft gefunden. Dazu gehören küche/kochnische, internet/wlan, rauchen erlaubt, parkplatz und waschmaschine.