Rumah Sidemen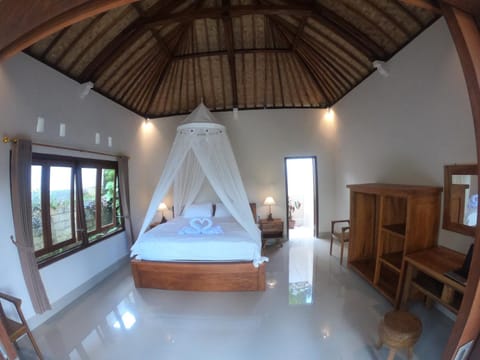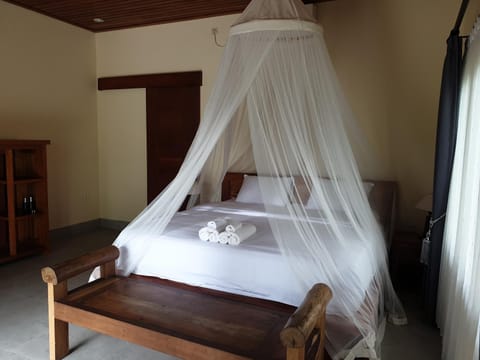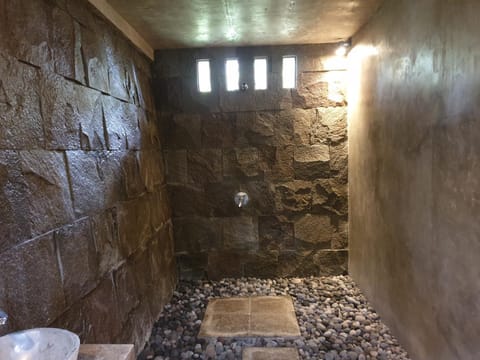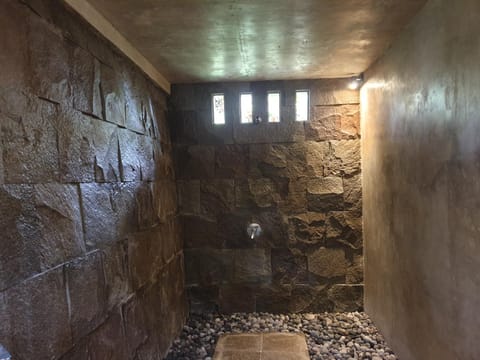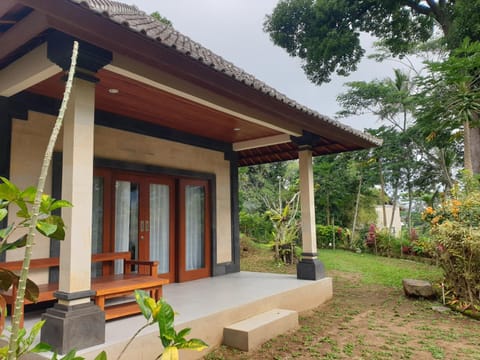 Sonstiges in Sidemen
Klimaanlage
Internet/WLAN
Parkplatz
Über diesen sonstiges 
miete
Gelegen in Sidemen, dieses attraktiv rental für EUR 21 pro Nacht ist ein phantastisch Option für Ihr nächstes Reise. Das Rumah Sidemen erwartet Sie mit einem Garten, einer Terrasse und Flussblick in Sidemen, 29 km von Goa Gajah entfernt.
Klimaanlage
Internet/WLAN
Parkplatz
Waschmaschine
Balkon/Terrasse
Garten
100 % verifizierte Bewertungen
4.8 / 5

"Herausragend"

(89 Bewertungen)
Amazing place to relax
May 2022
We really enjoyed our stay at Rumah Sidemen. The location was super, right in the middle of Sidemen. We loved the kind and funny hosts, who were very helpful and knowledgeable.
Very nice hosts. Beautiful property in the heart of nature. The aunt is great and super kind. Stayed at a more expensive place the before, but this place was way better. Highly recommend Rumah Sideman!
Very nice host and superb room!
Oct 2022
Very nice, clean and big room! The host and his aunt were very kind. They received us with coffee and cookies. The host drove us around Sidemen for free, very kind of him! Too bad we didn't have any more money and no ATMs around to tip him! Sorry! The breakfast was very nice with fresh fruit and banana pancakes.
Great stay at a beautiful location!
Sep 2022
Very nice accommodation! The room was clean, with a nice mosquito net! The host and his aunt were so kind. We were able to rent a scooter and drive around the beautiful rice terraces. Close to the accommodation, there are some nice warungs.
very friendly owner, one of the best bungalows we stayed in Bali.
weekend in sidemen
May 2022
very friendly host and cute bungalow. everything was clean the location is so beautifull in middle of riceterasse.
- Very clean, big room - wonderful green garden with nature's sound - a lot of storage in the bedroom - nice breakfast - very friendly host and staff - water refill possibility - comfy bed, wonderful blankets
- Bungalow is open (roof not closed) so noise and mosquitos easily come in - to less storage in bathroom at the shower so we need to put our shampoo etc. on the floor (there is only space at the sink and mirror) - open bathroom therefore after rain everything is wet - no view on ricefields, no pool as some other guesthouses have - therefore maybe a little bit too expensive BUT still this accomodation has a very high standard and we enjoyed our stay a lot. :-)
This place is truly amazing. One of the most beautiful guesthouses I've ever been to. The bungalows are huge, very clean. You're in the middle of nature. Komang is the perfect host: always making sure you have everything you need, and good vibes. I did a trekking with him and it was so nice. He knows a lot about the people, nature and culture of Sideman and Bali. His family is also very sweet.
I changed bungalows because of the neighbours who were doing karaoke the whole day and evening. But that's the only thing, besides that it was just perfect.
Perfect peaceful paradise!
Jan 2023
This place is definitely one of our favourites in Bali! The location is stunning, the room is spacious and clean, the outdoor bathroom is amazing, the breakfast is delicious, and the atmosphere is so peaceful. We can't wait to come back again!
We loved everything. This place is excellent value for money!
This is a small hotel own by two young brothers sited in Sidemen's heart. Fresh fruits served every morning, room is cleaned every day, the mattress is amazing, hot water, you can only hear the garden and the small river that goes by the hotel. Lovely people. If you want to explore the real Bali, just stay there. And they also do any kind of tours.
The room was very big with lots of space. The bed was comfortable and with a nice mosquito net. You should know that the front of the bungalow is open on the top which we liked somehow because it's very traditional but insects can come in easily but you are safe with the net.
The bathroom was very basic and not very clean which could be because it was half open and the rain does it's part on the cleanliness.
Felt a little of like home away from home. Amazing atmosphere.
Jan 2023
the owners made it 200% better.
A little haven in Sideman
Mar 2020
The hosts were lovely & sooo friendly! Breakfast was good. The room was very very clean! The grounds of the accommodation were beautiful. Location was handy too. Very reasonably priced. Absolutely loved our stay.
It doesn't have air con, but owner gave me fan. Shower was cold
The host Komang is such a lovely guy. He answers real quick on whatsapp and he has met all our requests. The breakfast is very tasty too, prepared by the lovely aunt of Komang.
Everything was perfect. These are one of nicest people I have ever met.
Good accommodation for affordable price
Feb 2023
Simple but very clean and for a short stay entirely sufficent. The staff is very kind.
You won't sleep that long, because some roosters starting early.
really beautiful apartment and garden, good location, near to warungs and spas
owner super friendly. beautifull bungalows.
pillow a bit to high for me but this is personal taste
Lovely hosts! Clean, open, spacious, bright accommodation with stunning gardens, peaceful.
Lovely homestay close to Sidemen village. Beautiful gardens and good breakfast.
The cockerels early morning alarm call but that's nature.
beautiful stay with very kind people in the middle of nature
Oct 2022
it was very quiet and felt like in the middle of nature. beautiful views of trees and many different plants. also the room was very spacious and bed was very comfortable, everything looks just as on the pictures. The host and the staff were very helpful and kind. they gave us a lot of useful information about sidemen and it's surroundings. we enjoyed ourselves so much that we extended our stay from 2 nights to 6 nights.
It was by far the most beautiful Bungalow we stayed in during our 3 weeks in Bali. We really liked the interior design, the beautiful garden and the outdoor shower. Sidemen is beautiful too and we could rent a scooter from the owners. The owners are really friendly and helpful! Breakfast was really good as well.
It was an amazing experience. We got a complementary coffee upon arrival, the room was spacious, very clean, the bed was very comfortable. We could hear the nature all night through the sleep. It's next to a river and the nature is stunning. It so much better than on the pictures. I definitely recommend it, one evening wasn't enough. Sidemen deserves more time
Amazing with a stunning view
Sep 2022
Had a lovely stay. It was a stunning place. Very comfy bed. No airco but we were colder than with an airco due to the fact that you are in the mountains, and we had a fan. Breakfast was nice, and the personnel were very sweet and kind. Had a great stay!
Great stay! Komang and his family are exceptional caring and make your stay as comfortable as possible. You are perfectly located and get the feeling of living in the middle of the nature. I would come back any time!
A Place I'll Forever Return To.
Feb 2023
Everything was amazing. Komang, his father and aunt made my stay worthwhile. I felt like part of the family. The cottage was big and airy. The town of Sidemen is just the perfect place to unwind and do little to nothing. I will definitely be back!
Very clean, great value property run by lovely staff
Oct 2022
Bed was really comfy, very friendly staff, good aircon, good breakfast, good aircon, nice location
Shower was a bit awkward to get warm, have informed the owner Kettle in the room would have been great Towel hooks in the bathroom as well would have been great
A hidden little gem 💎
Feb 2023
Beautiful property. The gardens were gorgeous, our room was spacious, wifi was amazing and the staff looked after us beautifully.
we didn't like having to leave :)
Beautiful gardens and scenery. Decent location in Sidemen. Friendly staff that sorted bike rental and cooked breakfast every morning. Clean room considering the roof is open and open bathroom. Mosquito net provided.
Rained a lot during our stay and due to the open roof and lack of warmth, our clothes failed to dry and bed felt damp.
An untouched hidden gem...for the moment.
Mar 2020
An absolute highlight of our stay in Bali. Our hosts, Komang and family, could not have done more for us. From picking us in Amed to dropping us off in Ubud and taking us trekking through the rice fields, they were wonderful. Falling asleep and waking up to the sounds of nature was delightful. Komang said they wanted to keep it simple. This bed and breakfast is simple but elevated. Thank you!
Staff are super helpful and go beyond to make sure your comfortable!
Dec 2022
Amazing property next to rice fields, clean and super comfortable. Breakfast was delicious and staff are super friendly
Wie viel kostet dieser sonstiges im Vergleich zu anderen in Sidemen?

Der Durchschnittspreis für eine Anmietung in Sidemen beträgt EUR 36 pro Nacht. Diese Miete ist EUR 15 günstiger als der Durchschnitt.
Ist das Parken in diesem sonstiges inbegriffen?

Ja, das Parken ist als Ausstattungsmerkmal bei Rumah Sidemen aufgeführt. Für weitere Informationen empfehlen wir Ihnen, sich mit dem Anbieter der Unterkunft in Verbindung zu setzen, um zu erfahren, wo Sie parken können.
Gibt es in diesem sonstiges einen Pool?

Wir haben keinen Pool gefunden, der als Ausstattungsmerkmal für diesen sonstiges aufgeführt ist. Es kann sich lohnen, noch einmal zu prüfen, ob ein Pool für Ihren Aufenthalt wichtig ist.
Ist Rumah Sidemen haustierfreundlich?

Leider ist dieser sonstiges nicht haustierfreundlich. Versuchen Sie erneut zu suchen und filtern Sie nach "Haustiere erlaubt"
Welche Ausstattungsmerkmale sind bei Rumah Sidemen verfügbar?

Wir haben 6 Ausstattungsmerkmale für diese Unterkunft gefunden. Dazu gehören klimaanlage, internet/wlan, parkplatz, waschmaschine und balkon/terrasse.