Arima Onsen Taketoritei Maruyama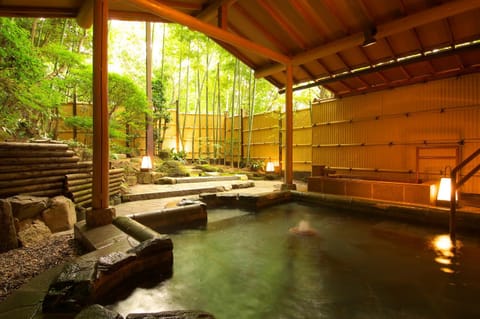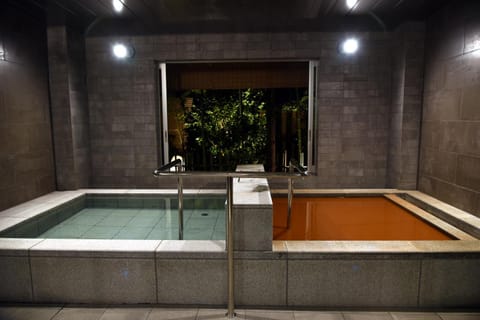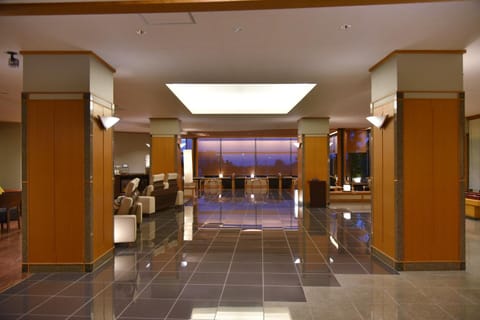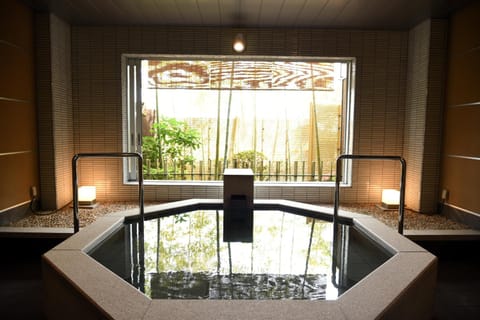 Sonstiges in Kobe
Klimaanlage
Küche/Kochnische
Internet/WLAN
Über diesen sonstiges 
miete
Befindlich in Kobe, dieses attraktiv rental für EUR 228 pro Nacht ist ein großartig Auswahl für Ihr nächstes Urlaub. Taketoritei Maruyama is a non-smoking Japanese-style accommodation featuring natural hot spring baths for private use and free Wi-Fi throughout the property.
Klimaanlage
Küche/Kochnische
Internet/WLAN
Parkplatz
Waschmaschine
Balkon/Terrasse
Whirlpool/Spa
Fernseher
Garten
Familienfreundlich
100 % verifizierte Bewertungen
4.5 / 5 (271 Bewertungen)
Yes, I enjoyed it a lot. It was very thoughtful to give us more rice because we have kids.
we visited here every year, everytime visiting here, all is good.
The Perfect Getaway
Oct 2022
we really enjoyed the warmest hospitality and was really amazed by how all staff went beyond our expectations even on tiny requests that we made. There are private baths available for booking, 45 mins per slot, this place is perfect for couples, honeymooners and those seeking privacy at a reasonable price. All indoor and outdoor private onsen are beautifully decorated, we particularly loved the golden hot spring! Dinner was amazing and the Chief Chef never fail to surprise us, we looked forward to our dinner every night. Each party has a designated private room for dinning and meals were served by the same member of staff, we enjoyed chatting with the friendly staff members :) We had a really wonderful time and we can't wait to come back again!! Thank you once again for the warmest hospitality and for the unforgettable Japanese onsen experience ❤️
if we must make a suggestion, it would be great to have wechat or whatsapp to arrange free shuttle service as we didnt have a working Japanese number for calls. But the locals are also very friendly and wouldnt mind helping us make the phone calls to the hotel to have it arranged. :)
Very kind and thoughtful.
I would come back and stay at the same hotel again!
May 2019
The service was excellent- from the staff who picked us up from the bus station, the staff who checked us in and all the other staff who attended to us during our stay. The room was big and comfortable and the breakfast was yummy!
We were given a list of restaurants but we arrived on a Wed and most of the restaurants on the list are closed on Wed- so that was a bit disappointing. Although when we walked around we did find food to eat. Maybe the hotel could time its restaurants closing on those days most of the outside restaurants are closed, so at least we would be assured of a possible food source.
amazing stay at a traditional onsen definitely recommend
Dec 2022
The property was amazing, great service & amazing facilities would absolutely recommend. The staff were amazing particularly Justin who was exceptional always willing to help & go the extra mile. The onsens were exceptional & well maintained.
The private onsenis perfect, you can book it for unlimited times of use during your stay. The atmosphere and view are great as this hotel is located at the high end of the town. The shuttle service provided by the hotel made the stay easier if you are getting there via public transport. All the staff members are nice and very helpful.
Some equipments are bit old and not in their perfect working order. Going to arima onsen via train requires a lot of efforts as you need to change 3 times even from Kobe.
it's a lovely property on the hill, with good view and private onsen
Oct 2022
the private onsen is amazing
the bed mattress is way too hard, even harder than futon bed
The friendly staff and installations
Just 1 onsen reservation a day for group.
Superb, perfect for a family with children
Jan 2022
The breakfast was great. After reading everything, I was under the impression that we would receive dinner and breakfast for the price we paid, but it is my fault for not reading carefully enough. We did order breakfast from the hotel, and it was superb (3500 yen per bentou box). It was large and beautifully prepared, not to mention healthy and delicious. I would order it again. The outdoor bath was amazing, and very clean. Finally, the drink corner was a wonderful perk. We could get coffee or soft drinks whenever we felt like it.
Falls well short of expectation
Jan 2023
Quality of the onsen water appears to be good Staff were helpful with questions
Given the high rating, we had a lot of expectations with this hotel. The biggest gripe we have is the lack of communication about dining options before our stay. There were NO dining options in the hotel as it was completely booked out. No in-room dining options were available either (citing COVID as reason). We were given a few options nearby which were mostly booked out as well and have to settle with whatever was left. We stayed here because we thought we could be in the hotel for everything. This was a big disappointment, given the price.. as we we didn't feel the age and condition of the room justifies the asking price. Secondly, onsen is 100% private only. There's 8 to choose from, but I felt a little restricted by the 45 minutes session limit, which means you have to get out of the onsen and book again. You cannot make multiple bookings at once. During peak periods.. you will have trouble booking slots, which means you cannot realistically relax more than 45 mins at a time and have to go stressing out booking another one. Overall, the experience just didn't live up to the expectation as compared to a true local onsen hotel. It almost feels like it's designed for foreigners new to onsen, which it may well be. I would come here just for the onsen on day trip.
Private hot spring! Very great dinner! The welcome fruit is very rich!
Slightly expensive! Restaurant service is a bit grim!
I'll come back next time :)
Oct 2022
perfect onsen. I'd also like to appreciated Justin and other staff that are super friendly and helpful from the day that I booked this hotel to checking out. Good communication and staffs can speak different languages that making the communication a lot easier.
overpiced onsen, with dated interiora, there are definitely better options out there
Feb 2023
overpriced for the quality (850€ for a 2 night stay), stains on the ceiling in my room, poor restaurant recommendations, dated interiors (especially for the price)
free access to private onsens
would have liked a few more food options
Everything, the onsens were refreshing, the room was cozy and the staff was amazingly helpful and courteous.
It was a bit secluded so walking wasn't an option. BUT they have a car to take you where you need to go.
Excellent service in exquisite surroundings.
Nov 2022
As great as the hotels are in Japan, Taketoritei Maruyama surpasses them all. Throughout my travels in several countries, I have never experienced the superb hospitality provided here. Excellence unmatched.
Amazing onsen! Loved that we could book private spas in such a luxurious hotel. And the town is quite fun to walk around during lunch time.
Apparently you have to order breakfast and dinner a day in advance. If you don't, the hotel will not feed you nor will you be allowed entry in their restaurant. WHAT!? Also, the nearby town has very few breakfast or dinner places (its more of a lunch town) so our anniversary dinner ended up being onigiri (rice balls) from a convenience store. Totally ruined the romantic vibe. Also, the hotel staff would not speak English, so my wife had to translate everything. This lead to miscommunication. And yet, during checkout, I heard the staff speaking English to a different guest. WHY WERE YOU HAVING MY WIFE TRANSLATE EVERYTHING IF YOU SPOKE ENGLISH THE WHOLE TIME? I wish I could have rated this hotel a 10. But after my experience with the (lack of) breakfast and dinner, and the staff treating my wife like that, I simply cannot.
About the hotel everything. Super easy to make reservations for hot springs and it's my first hot as a foreigner. Absolutely great experience. The room beautiful and the spring elegant. Great place to get away solo, honey moon ), and group private onsen can handle big groups and solo group.
Getting a little confusing since I don't speak or read japanease coming from kobe. Getting back super easy. Next visit I'll before prepare. This is in the mountains and less people so be prepared for a less accommodation for foreign easy. Still a great experience l.
Wie viel kostet dieser sonstiges im Vergleich zu anderen in Kobe?

Der Durchschnittspreis für eine Anmietung in Kobe beträgt EUR 52 pro Nacht. Diese Miete liegt EUR 176 über dem Durchschnitt.
Ist das Parken in diesem sonstiges inbegriffen?

Ja, das Parken ist als Ausstattungsmerkmal bei Arima Onsen Taketoritei Maruyama aufgeführt. Für weitere Informationen empfehlen wir Ihnen, sich mit dem Anbieter der Unterkunft in Verbindung zu setzen, um zu erfahren, wo Sie parken können.
Gibt es in diesem sonstiges einen Pool?

Wir haben keinen Pool gefunden, der als Ausstattungsmerkmal für diesen sonstiges aufgeführt ist. Es kann sich lohnen, noch einmal zu prüfen, ob ein Pool für Ihren Aufenthalt wichtig ist.
Ist Arima Onsen Taketoritei Maruyama haustierfreundlich?

Leider ist dieser sonstiges nicht haustierfreundlich. Versuchen Sie erneut zu suchen und filtern Sie nach "Haustiere erlaubt"
Welche Ausstattungsmerkmale sind bei Arima Onsen Taketoritei Maruyama verfügbar?

Wir haben 10 Ausstattungsmerkmale für diese Unterkunft gefunden. Dazu gehören klimaanlage, küche/kochnische, internet/wlan, parkplatz und waschmaschine.