The Captains Quarters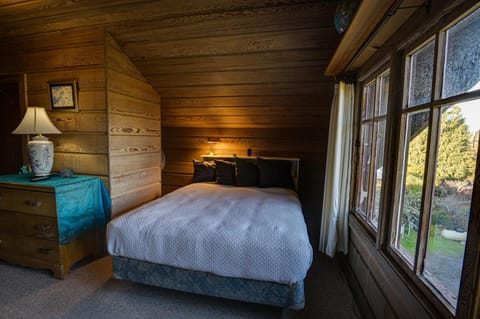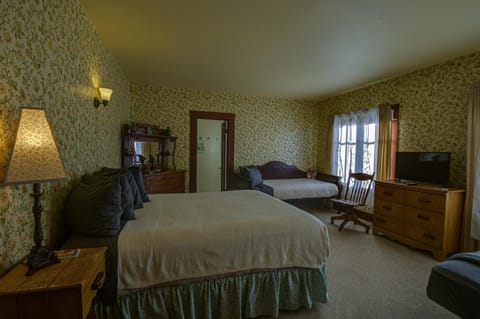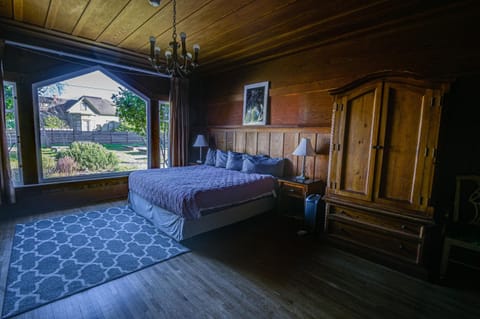 Sonstiges in Fort Bragg, CA
Haustiere erlaubt
Küche/Kochnische
Internet/WLAN
Über diesen sonstiges 
miete
Befindlich in Fort Bragg, dieses charmant unterkunft für EUR 83 pro Nacht ist ein phantastisch Option für Ihr nächstes Reise. Das Captains Quarters ist ein Bud and Breakfast Craft Cannabis Retreat und ein regeneratives Wohnerlebnis. Eingebettet nur 4 Blocks östlich des Pacific Coast Highway und der historischen Innenstadt von Fort Bragg.
Haustiere erlaubt
Küche/Kochnische
Internet/WLAN
Kamin
Rauchen erlaubt
Parkplatz
Waschmaschine
Balkon/Terrasse
Fernseher
Strand/Ufer
Garten
Familienfreundlich
100 % verifizierte Bewertungen
3.5 / 5

"Durchschnitt"

(203 Bewertungen)
We were satisfied overall with our stay at the Colonial Inn.
Aug 2022
We liked the old 100 year old house. We got a room on the third floor. The remodel was nice. I stayed with my adult son. We had nice beds on different walls, both looking out on the ocean in the distance. The staff asked me if I was ok walking 3 flights of stairs, which was thoughtful. There was Keurig coffee on the first floor. Power bars, fresh fruit, tea were offered. Popcorn too. It was fine for us. Beach was a short drive away, as are Noyo Harbor and Old Town Fort Bragg. We enjoyed the quiet and the ambiance.
Lighting in our room and at top of stairs could be brighter. Too dark to read a book. The carpet on stairs needs cleaning.
We had an amazing wonderful time!
Jul 2022
We liked that it was an old and beautiful building with a lot of caracter. The bed was very comfortable. We could use the kitchen to make meals. Autumn was wonderful. The yard and street we were on had amazing plants. We can't wait to go back again!!!!!
It didn't have shampoo and conditioner. Such a minor flaw I hardly need to say anything about that.
Cozy Inn by the sea
Sep 2021
We have enjoyed our trip to Fort Bragg and our stay at the Colonial Inn. We came to ride the skunk train. The room we had was spacious and clean.we love the historical significance and the beautiful redwood used to build the house. The only thing I would like to have changed is having heat in the room, it was a little too cool.
We liked the old style colonial house.
Aug 2022
We had no breakfast there, we ate out . .
I did not get a comfy bed and we asked for 2 queen size beds, got a daybed.
Very welcome, great communication,very comfortable room for my family of 6! Would stay again.
Nice stay ina historic boutique hotel. Very clean and safe.
Oct 2021
Very clean spacious room with fireplace and sitting area. Open kitchen usage. Quiet area.
Window treatments , they let in too much light at night.
A lovely property for a fair price.
Nov 2021
The staff was very friendly and helpful. It was a lovely property.
The place is very run down and needs some serious remodeling work. It was clean but smelled of mould. For the price we paid it was not worth it. It was last minute trip over a long weekend and we had no much options to stay, so had to go with this one. We knew from other reviewers that the place is not that great so we were not that disappointmented.
Clean and Comfortable!
Apr 2021
The room was spacious and clean. The beds were comfortable. Location is in a quiet neighborhood and close to Main St. Tyrone and John were friendly and answered questions I had.
The WiFi was spotty but it was fine since we were able to unplug for the night.
The room was big and it did not have carpets.
I can do that in one word: Ghastly.
May 2022
The property is misrepresented by the above photo. It has never been upgraded since it was built as far as we could see. There is no central heat or air. There was an electric heater in the room which tripped the circuit as soon as it was turned on. the owner /manager gave us another portable heater to use. The bed was not standard and was too short to accommodate my spouse who is 6 feet. The main entrance room smelled of room deodorizer. The grounds were totally uncared for. Lighting had not been updated. Curtains were shabby at best. This was a complete disaster and unacceptable. I wrote a note to that effect within the first 20 minutes of entering. I asked if I could just cancel on the spot and the owner manager said it would be too complicated with Booking.com. We had just driven 4 hours from Sacramento arriving at around 7 pm. I was too tired to fight the situation after sending my note which Booking simply forwarded to the proprietor apparently. This place had a 2018 rating of 8.5 from Booking on their door. We were there for a wedding Sat and only staying 2 nights. So we did not try to checkout though there were many vacancies at 'normal' and standard motels. I am extremely disappointed with my stay. I'm extremely disappointed with Booking .com whose recommendations I have always found to be accurate. I will not be using Booking.com again. According the the woman who ran it, it is used as a non profit to help veterans recover from opiate addition with marijuana treatment.
The place and the people were very nice. The house is beautiful but be prepared for The rooms to be rustic. Bed was extremely comfortable.
The Nothing specific. They just need to continue to upgrade their rooms to compete with the other B&Bs in town
I didn't like the location
It's horrible wouldn't stay there EVER again!!!
Jul 2022
the only thing that was alright with this place was the location and the Netflix😭
it smelled like mold, claimed to have a city view, ocean view, and a garden view but the only view was the front yard. The beds were horrible and you could tell they weren't clean. The carpets were filthy and sticky. DONT BOOK HERE!!!
The absolute best value for my money
Aug 2022
The new owners The fresh vibes The whole place is super comfortable
The location was ideal and allowed us to walk to downtown and activities.
While the house is charming, it needs a lot of work The carpets need to be replaced and some love and care to make it a bed and breakfast atmosphere.
not value for money.
Feb 2023
the location was good, the host was very nice.
the place wasn't clean, no wifi, no heater, breakfast was served but only pancakes. not worth the value of money
heat location away from the noise of the town, needs updating.
Jan 2022
We enjoyed our stay.
Aug 2021
The location was charming. Could use a little maintenance outdoors. The inn keeper was very friendly.
The place needs to be de-listed, as the description no longer applies to this place.
Nov 2022
The location no longer exists. It was sold and converted into a cannabis retreat.
The place that I reserved no longer exists.
nice quaint place with personality
Jul 2022
the location. it had history, the owner
Charming and clean
Jun 2021
The location is great - downtown is within walking distance if you're up to it. It's a nice old converted house with all the character you'd expect, including walls lined with redwood paneling. There is a shared kitchen for guest use with a pod coffee station. Linens, bathroom and in general - all very clean and comfortable. We were two friends traveling and were able to get a room with two queen beds in a place that wasn't a motel :)
Apparently it changed hands in March 2021. The new management is still working out the kinks. There was no one around to check us out the next morning or answer the phone. TV was unplugged and we had to move the bed to get to the outlet (the outlet socket was old and didn't hold the plug in). Notes - at least two of the rooms are up two flights of stairs - no elevator. It was OK for us, but not obvious on the site and a surprise. Also, as of May 2021, the website phone # was still going to the old owners' other business, so the only way to communicate was through the booking.com tool.
The house was beautiful and welcoming. The beds were very comfortable. All was quiet and peaceful. Loved having 3 beds in the room so my whole family could share one room.
Old funky, clean place with lots of warmth and character. Spacious room. Loved it.
May 2021
The farthest thing from a motel. Very warm and homey. Huge room with fireplace.
Bathroom space awkward. Some areas of the inn were run down but are in process of renovation.
The beds were comfortable and he parking was easy and off of the street.
We needed the windows open because the room was so warm, but there are no screens on the windows so mosquitoes (and moths) were buzzing around our room at night. We woke up with mosquito bites. Open windows also let in alot of noise from a house party near the property, which went on with loud music until after midnight. The room has several lights and a TV, but they weren't plugged in, and couldn't be plugged in, because of how few electrical outlets there were in the room. This is advertised as a B and B, but there wasn't a breakfast included with the room, only coffee (which we don't drink) and instant sugary oatmeal.
Super friendly and helpful staff. The room was very spacious for our family, we stayed with 5 people in one room. It's a unique stay and it has a lot of charm. Ample off street parking as well.
special atmosphere but expensive for one night due to clean charges
Sep 2021
I had to pay 53 dollar on top of our night for cleaning. this inflated the cost of the stay to 150%.
would happily stay again
Aug 2022
Stayed for one night while on a road trip with a friend. Good location to access the ocean front (gorgeous sunsets). Clean & comfortable place.
minor, but the drain in bath wasn't working.
Safe neighborhood. Linen adequate. Room generally clean.
No soap just little bottles of body wash. No glass, plastic or otherwise. Looks generally run down. One review loved the fresh muffins. There are no muffins or any other food. They have coffee maker in kitchen and that's about it. Over priced considering the condition.
Room was clean. Crispy, warm linen. Hot water in the morning
Very run down, doesn't look like the picture. Understand that the garden can't be watered, but it could do with some maintenance. Musty smell inside, very dirty/stained stairwell carpet. Only lukewarm water in the evening. No breakfast due to covid - how long is this going to last?
Room was clean, bedding comfy. Garden was nice
Common areas need to be dusted. Plants inside need to be watered. Information/food guide in the room could easily be updated to look more slick or fancy. Mini fridge in the rooms would be cool too.
Restored vintage mansion operated by a non-profit serving veterans who work on the property for vocational rehab. The restoration has been compatible with the architectural period of the original structure, reminiscent of other buildings from about 100 years ago, prior to 1920. It's within easy walking distance of downtown Ft. Bragg, and dining. The property has well-tended gardens and pleasant outdoor areas. The neighborhood is quiet and well-maintained, with nice gardens to enjoy en route to dinner. Our attic room was spacious and boasted a very good view of the neighborhood and the town.
Old boarding house
May 2021
Responsive (owner? manager?) We never met him. He was forth coming and said he was available if needed (though no contact requirements through the pandemic make for a very, very strange experience).
No handle rails in bathtub nor a rubber mat. No chairs in room nor water glasses.
Rustic, quiet no sheets
Dec 2021
Quiet, good location, comfortable bed, spacious room, rustic charm, access to kitchen microwave, coffee maker, refrigerator. Hostel vibe with private rooms.
Hotel staff off site. Worst part was no sheets on the bed. Just a blanket. There was a comforter in a pile on the floor in the closet. Was it clean? Should I sleep in my coat? Yes, I did. Manager said dryer was broken and had to get sheets off site. Announced room was ready, but just made bed without sheets. If you bring your own sleeping bag and towels and want a rustic experience you are fine, otherwise, you will probably be disappointed.
cold, not clean and disappointing.
Dec 2021
When we arrived our hostess insisted we had arrived a day late.. according to my booking confirmation we were on the correct date. The property has no heating and probably should not be even listed in December. The first room we were offered had the two beds we had booked but one bed was not made up. Our hostess begrudgingly agreed to deliver sheets and in all fairness when she arrived she upgraded us to a bigger bedroom that was made up. We had to ask about heating and were given a very small oil filled radiator but it did little/nothing to raise the temperature… We had to sleep with woolly hats, socks and under two duvets. The carpets through the house are dirty, as is the kitchen and there is an odd odour throughout. There was no power to the coffee machine so we were unable to even make coffee in the morning. The bathroom was grubby and the shower looked half built. The single glazed windows were If staying here was a bargain all the above would perhaps been acceptable but I paid $283 which was a rip off
Not staying again.
Jul 2022
At first I want to say that I am proud that the Colonial Inn uses part of their profits to support Veterans. That being said, the host shared that this was a Cannabis friendly hotel after we had checked in. It is nowhere in the booking information. That is not something we're good with. What we didn't expect was that the marijuana smoke would be coming into our room from the outside. We couldn't open our windows because it was so strong. These were employees and owners smoking, not guests. Secondly, I personally saw no staff after the pot smoking session. I called for supplies and had to retrieve my own out of the closet.(via permission from the owner by phone who wasn't there) I was ok with it but I just think it would have been nice to have someone on hand. Also, this is not a quiet house which we understand. But there are those that don't understand.We were yelled at by another guest for walking down the stairs. We had seven kids with us and it was 900 in the morning. We were packing the car to leave when we were verbally attacked. It's a big old house. It is an issue though that the owners should confront each customer with. If we would have had full disclosure before booking, we would have not stayed there. Very nice employees but missing some major points. Sorry.
Wie viel kostet dieser sonstiges im Vergleich zu anderen in Fort Bragg?

Der Durchschnittspreis für eine Anmietung in Fort Bragg beträgt EUR 125 pro Nacht. Diese Miete ist EUR 42 günstiger als der Durchschnitt.
Ist das Parken in diesem sonstiges inbegriffen?

Ja, das Parken ist als Ausstattungsmerkmal bei The Captains Quarters aufgeführt. Für weitere Informationen empfehlen wir Ihnen, sich mit dem Anbieter der Unterkunft in Verbindung zu setzen, um zu erfahren, wo Sie parken können.
Gibt es in diesem sonstiges einen Pool?

Wir haben keinen Pool gefunden, der als Ausstattungsmerkmal für diesen sonstiges aufgeführt ist. Es kann sich lohnen, noch einmal zu prüfen, ob ein Pool für Ihren Aufenthalt wichtig ist.
Ist The Captains Quarters haustierfreundlich?

Ja! Diese sonstiges ist haustierfreundlich. Für weitere Informationen empfehlen wir Ihnen, sich mit dem Buchungsanbieter in Verbindung zu setzen.
Welche Ausstattungsmerkmale sind bei The Captains Quarters verfügbar?

Wir haben 12 Ausstattungsmerkmale für diese Unterkunft gefunden. Dazu gehören haustiere erlaubt, küche/kochnische, internet/wlan, kamin und rauchen erlaubt.