La Flor del Caribe Beach & SPA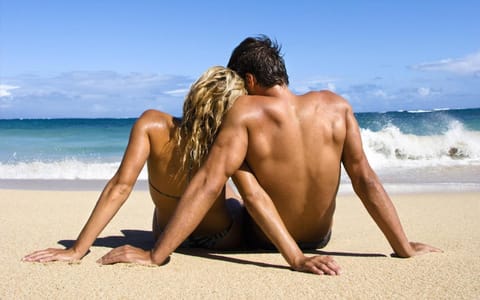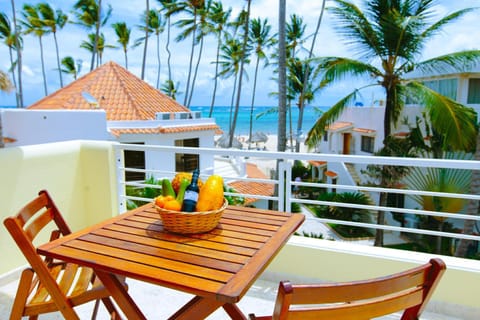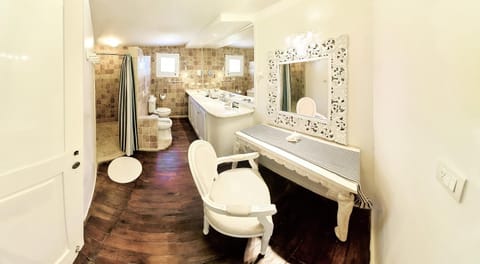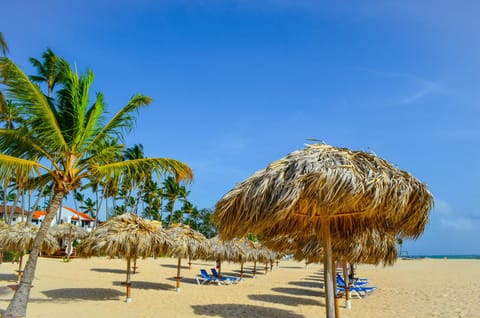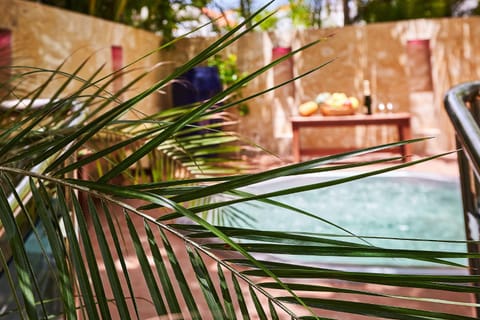 Villa in Punta Cana
Pool
Klimaanlage
Küche/Kochnische
Eingebettet in Punta Cana, dieses schön entire villa für EUR 83 pro Nacht ist ein phantastisch Auswahl für Ihr nächstes Pause. Das La Flor del Caribe Beach & SPA liegt am Strand von Los Corales und bietet ein Restaurant, einen Außenpool, einen Garten und eine Bar. WLAN nutzen Sie kostenfrei.
Pool
Klimaanlage
Küche/Kochnische
Internet/WLAN
Rauchen erlaubt
Parkplatz
Waschmaschine
Balkon/Terrasse
Whirlpool/Spa
Fernseher
Rollstuhlgerecht
Strand/Ufer
Fitnessraum/Fitnessstudio
Garten
Familienfreundlich
100 % verifizierte Bewertungen
4.0 / 5

"Gut"

(243 Bewertungen)
the rooms for were big and everything was close :)
May 2022
was very close to the beach
Very spacious, clean, close access to the beach and shops I would definitely come back
Everything was good no complaints
This was our most favourite place in whole of DR. Our villa was facing the ocean, we could watch sunrise every single morning, just few steps to the beach. we were there in a calm period and there were not many people, it was relatively quiet and lovely. Safe environment, 10 min on foot to the village with all the needed amenities, our kids appreciated the pool too. The villa was well equipped for cooking, very spacious, we used the shuttle to and from airport, stuff was welcoming.
This could be a simple overlooking on my side but there were additional charges to our stay for electricity consumption + deposit in cash must have been paid during check in, which I was not prepared for. otherwise there were some minor inconveniences: low water pressure in the shower, the fens in the bedrooms not working, the ACs being located directly above the bed, which is very unpleasant for sleeping
Great location with quick access to beach. Room is spacious.
Dec 2022
This place has great location. It's within 1 min walk from the beach. The rooms are spacious. They even have a spacious balcony with nets to prevent insects. The place was very clean with room services every 2-3 days.
Electricity is charged separately. There's construction going on around the corner, sometimes can be noisy.
The Villa was beautiful. Very clean and comfortable!! Just steps from the beach. The beach felt private. There was very little people so we loved that! The Villa was very clean and cozy! There was a lot of great restaurants just a few min walk away. Also plenty of kitchen equipment for all your needs. We will defenetly be back!!
My reservation was changed without been told. My reservation was 3 bedroom ocean front with jacuzzi. The owner changed my reservation to a 2 bedroom villa with no jacuzzi saying that is it an upgrade!! My understanding the upgrade should be an additional facilities without taking out one main feature the "JACUZZI" So disappointed and the ruined a lot of my plans. No jacuzzi 2 bedrooms instead of 3
Nice villa if you want to stay close to the beach
May 2021
The property was really beautiful and is located literally right on the beach, which is nice. Be sure to contact Mrs. Ana, the property manager when arriving so you can find the right area as it will not turn up clearly on Google maps. We had the electricity go out while we were there but Ana was prompt and responded to us immediately to let us know it was being fixed. Decent proximity to some restaurants, bars, and grocery stores as well. The security guys hang out on the property and are incredibly kind- one of them shared his dinner with the local cats each night so we gave him a cold liter of beer to reward his kindness- it's the little things. Overall, we enjoyed our stay.
There were a few things I felt mixed about on this property. -To be honest, at the same price I think you can probably book some resorts which will include food and drinks, etc.. Although our stay was just fine and without many issues, I would probably opt to stay at a resort next time for the sheer return on price. -We had guys using circular saws outside of our door during the day while we were working and attending class inside, which drove us nuts. We got really annoyed and had to just leave to go get food. Surely this was just a one-off occurrence though. -After base price and taxes you will also have to pay separately for electricity consumption. We were concerned it would be really expensive so we were Uber conservative (not using AC at all) and it ended up that we only had to pay about $10 for a 6 night stay so it was totally reasonable, but we were a little worried about it throughout the stay. As said previously, it's a nice place and I would have no problem going back, other than I feel like I could probably book a resort with some inclusions for the same price.
Walk right out the door to the beach!
May 2021
The location was perfect, literally you are right there on the beach. You are also walking distance to some little stores and fun restaurants with music and nightlife. Ana was very communicative and helpful. She answered any questions right away and did her best to accommodate us.
The place is a little outdated with some wear and tear on it. For instance, some of the fans didn't work and we were missing a light in the kitchen. These aren't "deal breakers" but small inconveniences and the location, safety, comfortability all outweigh the little things that didn't work. I would definitely recommend it.
Better for families on a budget not expecting luxury.
May 2022
The location was fantastic. The villa was right on the beach and very spacious.
The place was very dated. The water pressure and temperature of the water flipping between hot or cold in the shower was a nightmare. The restaurants on the beach nearby were not English speaking friendly and very overpriced. The pool area did not provide seating or shade so basically unusable.
Better than wonderful
May 2021
The location is beyond wonderful - we were literally 20 steps from the beach. Everything else was splendid, too - nice and helpful hosts and staff, fast wi-fi, well equipped kitchen, cleanliness, nice shops and restaurants nearby - and all that for fantastic price. Electricity was extra, but we paid 10 dollars for a week for 3 people, less than I pay at home
It can be loudish from time to time, but it's only people enjoying themselves. They usually put the music down about 10 p.m.
The location couldn't have been more perfect. The condo is right on the beach and chairs/umbrellas are provided. There was 24/7 security and we felt very safe during our stay. I would prefer this stay over a resort as it's a little more private.
Apartment with perfect location and view
Nov 2021
The location and view were perfect, just a few steps from the beach. Shops, restaurants, travel agencies are close by and the area is full of opportunities. Our apartment had a very nice terrace and was spacious. Good air condition and drinkable water. On the beach we could use sunbeds and umbrellas for free and there was a guard looking after our stuff. Both hosts were super friendly and provided us with a lot of tips and information for our trip. They also provided free airport transfer which was really convinient. I think this is a perfect option for those who want to enjoy Dominican Republic more than just in a resort. Thank you for hosting us, we will come back with more friends!
The kitchen and bathroom could be more equipped but over all we found everything we needed:)
The house is in front of the beach. The area is safe with security 24 hours. Everybody is very friendly and helpfull. The apartement is clean and has everything you need. Supermarkets and restaurants are near by. We had a wonderful stay there and we will come back for sure.
Needs repairs and updating
May 2021
The communication with the propert manager was good and the location was good as well.
It needs lots of updating, the door of the kitchen cabinet was hanging on the hinges, old loud air conditioner only in the rooms which made a noise during the night and left the rest of the appartment really hot. Some of the windows didn't lock properly either. The photos look much nicer than the property itself. It was also pretty loud during the night, although that depends on your neighbors. The payment was also all over the place (deposit, electricity, pre-booking).
This was a very rude host and we will not be returning
May 2022
The beach was very close.
Due to Airline canceling our flight we arrived at the property one day late. I completely understood that we would not get a reduced rate on our stay but we were then charged an additional $25 USD for "Power use" for the 12 hours we were there. The host was not helpful when her Credit Machine would not work. She left us to look for the ATM by ourselves while she waited at the home. We were then approached by a "seemingly nice man" who guided us to the ATM and then asked for $10 for his service while he looked me up and down. The host did not show us where the pool was or the beach. Again we were left to just wander around and find all amenities on our own.
Good location with some areas for improvement
Mar 2022
The apartman is in a big gated area called Los Corales. Safe with access to the beach (3 mins walk from the apartman). Free sun beds. The neighborhood is also safe around with shops, restaurants, ATM. Host organized free airport tranfer and provided all necessary info before and after our arrival
Sofa in the living room could be changed and the water pressure was too low in the bathrooms, I would also recommand mosquito net. The water had iron smell which was confirmed ok by the host.
The best beach in Punta Cana!
Mar 2022
The 2-bed condo with ocean view terrace was very close to the beach - there was only one other villa in front of it. The beach in front was the best one compared to all the resorts we walked to - there was more space and fewer people! Sunbeds and umbrellas were included. The condo was clean and had everything you'd need, and Anna, the property manager, was very responsive. I don't think that there is a better location in Punta Cana - you are right on the most beautiful beach in the area! And don't worry about the additional electricity fee - we were out and about during the day and had the ACs on only for a few minutes before bed. It was about $2/day!
The showerheads need to be replaced, they cannot be adjusted and one is clogged while the other cannot be directed and sprays the whole bathroom. This was a minor inconvenience and definitely not a deal breaker. There was also an additional fee of about $40 that I didn't see listed on Booking.com but the manager said they could have offered a discount if we could pay the full amount for the stay in cash, which unfortunately we didn't have.
that is a couple feet away from the beach
Ana (owner/manager) was very responsive. we really enjoyed our time :-)
Dec 2021
spacious. decorated very nicely. quiet. nice beach.
tap water very salty. wish there was a pool we could access. if you have Dominican friends who would like to cook (as we did), they would have liked a pressure cooker pan, a plantain mashed, a mortar and pestle.
Nice place to stay in Punta Cana
Apr 2022
Perfect location - next to the beach and very close to shops/restaurants. You can use beach chairs and towels. Property also has guarding mans and it makes you feel safe even in the evening time
We had some electricity problems but its not a big problem. Also the beach wasnt the best, so many seaweed.
will not recommend this place to anyone
Jul 2022
everything beach is nasty dirty and a bad smell doing the night ,as for the room everything needs to change I was fool by the pictures it's not what the show in the pictures at all trust me and everything is expensive I couldn't even enjoy being on the beach without someone in my face selling something will never go back there again
Overall it was fair. The view was great but the facilities was not so great
Aug 2022
The Air Conditioner did not work. The parking was far from the condo.
Location is good, but average standard and hidden cost.
Mar 2023
The prize you see in the overview is not correct, they charge you extra for cleaning, tax and electricity. This is not optional. You have to add 20-30% to the booking prize.
My study was wonderful with exception of the beds and No hot water the view, location was amazing thanks !
Mar 2022
location, view, cleanliness
No hot water No comfortable beds
Great location, but too hot in the villa - air conditioning was broke and no screens on the windows.
Sep 2022
The air conditioning was broken, and there were no screens on the windows.
Location , location , location , safe place to stay , Anna was really nice . Pleasant , 100% Recommended ! Thank You!
Wie viel kostet dieser villa im Vergleich zu anderen in Punta Cana?

Der Durchschnittspreis für eine Anmietung in Punta Cana beträgt EUR 148 pro Nacht. Diese Miete ist EUR 65 günstiger als der Durchschnitt.
Ist das Parken in diesem villa inbegriffen?

Ja, das Parken ist als Ausstattungsmerkmal bei La Flor del Caribe Beach & SPA aufgeführt. Für weitere Informationen empfehlen wir Ihnen, sich mit dem Anbieter der Unterkunft in Verbindung zu setzen, um zu erfahren, wo Sie parken können.
Gibt es in diesem villa einen Pool?

Ja, bei La Flor del Caribe Beach & SPA steht ein Swimmingpool zur Verfügung. Genießen Sie das Wasser!
Ist La Flor del Caribe Beach & SPA haustierfreundlich?

Leider ist dieser villa nicht haustierfreundlich. Versuchen Sie erneut zu suchen und filtern Sie nach "Haustiere erlaubt"
Welche Ausstattungsmerkmale sind bei La Flor del Caribe Beach & SPA verfügbar?

Wir haben 15 Ausstattungsmerkmale für diese Unterkunft gefunden. Dazu gehören pool, klimaanlage, küche/kochnische, internet/wlan und rauchen erlaubt.