Heritage Villa Vitturi Sea View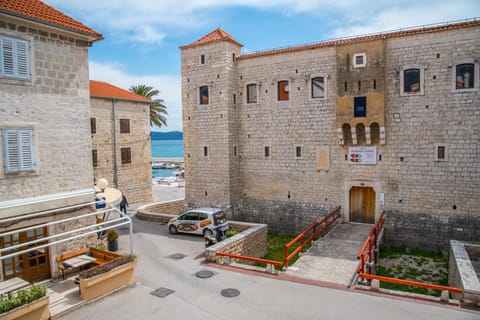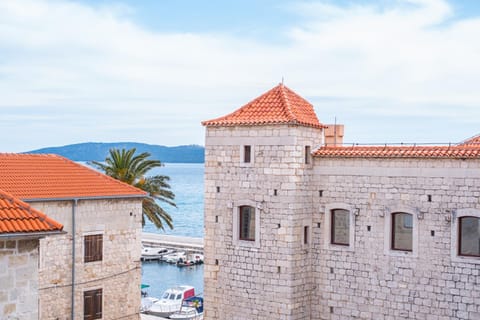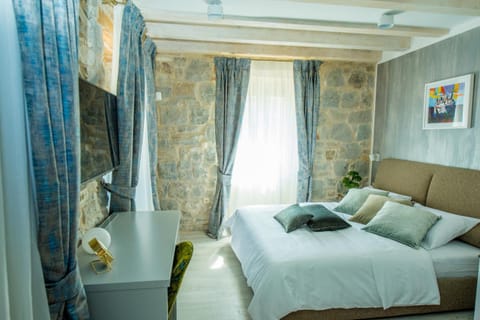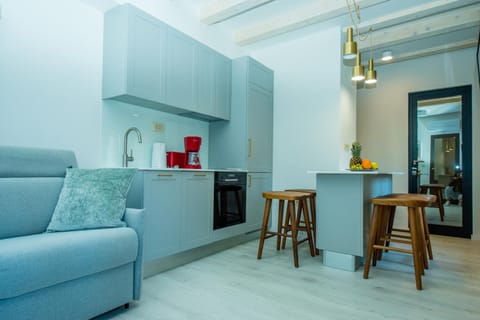 Über diese villa Unterkunft
Gelegen in Split-Dalmatia County, dieses attraktiv villa für EUR 109 pro Nacht ist ein großartig Auswahl für Ihr nächstes Reise. Das Hotel liegt in Kaštela in der Region Split-Dalmatien, mit Strand Ostrog und Strand Šumica Die nahe gelegene Heritage Villa Vitturi Sea View bietet Unterkünfte mit kostenfreien Privatparkplätzen sowie Zugang zu einem Thermalbad.
Ausstattung
Pool
Klimaanlage
Haustiere erlaubt
Küche/Kochnische
Internet/WLAN
Parkplatz
Waschmaschine
Spülmaschine
Whirlpool/Spa
Fernseher
Strand/Ufer
Familienfreundlich
Karte von Split-Dalmatia County
Bewertungen
5.0 / 5

"Herausragend"

(247 Bewertungen)
100 % verifizierte Bewertungen
Parking spaces are a bit difficult to find.
Absolutely amazing and will definitely go again .
Aug 2023
The host Nick was extremely likeable , helpful , knowledgable and readily available at any time , there was nothing he wouldn't do to insure an amazing holiday was had for me and my family , highly recommend it .
Wonderful place between Split & Trogit.
Aug 2023
Niksa is a fantastic host. He provided us with a long list of recommendations of sights and restaurants around the property but also in Split and Trogir. He also provided free airport transfers. The villa is stunning and very well renovated. We appreciated the quiet air conditioning.
In the summer there is some small concert taking place nearby the property. It did not disturb us but could be problematic to more sensible guests.
Beautiful holiday location and staying like 'home away from home'
Aug 2023
Staying in Vila Vitturi is like 'staying at home away from home'. The rooms are newly and stylish renovated. There is a lift for luggage so that there is no need of carrying. The available private parking is well organised with key card. Nik is a fantastic and welcoming host. There is a laundry room available for usage.
The parking is a slight walk away from the property, but it is ok. The sea view is blocked with buildings, but it is very close to the water (only a few steps). Breakfast is available in a restaurant nearby, but we didn't consider it being worth going there again, after we went once.
Everything was really good. Comfy bed, very clean room and bathroom, nice view and quiet place with nice bars and restaurants plus beach nearby. The host was very friendly and helped us to find attractions in the neighborhood. Absolutely recommend if you want to explore the area and avoid the super busy area to sleep and rest.
Beautifully renovated medieval house, top location in historic Kaštela, great host Nikša
Aug 2023
Hotel is in the center of historic Kaštela, directly at the Vitturi castle; we accidently enjoyed a free evening tour by a friendly local teacher Ana volunteering as guide
Just a minor comment: breakfast arrangement in the nearby café bcool is conveniently near, but breakfast menu there does not meet the expectations, and details like bread needs to be ordered extra if one chooses eggs should not be…
It's a beautiful room, right by the beach in the most beautiful Kastela village. There are some good restaurants and fun pubs nearby, and walking by the shore here is wonderful. The room itself is very clean and comfortable.
Very nice stay and ideal location.
Jul 2023
Good location, room was very clean, the communication with the owner was very smooth. The bathtub was very nice. We appreciated the contact with the owner and the fact that he offered us a free transfer to the airport.
The extra bed (for the third person) was very small and uncomfortable.
Incredible, would love to stay again.
Jul 2023
Amazing value for money, rooms and beds were all clean, host was great, beach was very close and there was a bus stop nearby to get to split.
Only issue was the hot water didn't run long enough to fill the hot tub, but the place was perfect apart from this!
A gorgeous villa and design Superfriendly host Fantastic location
Great location in a beautiful village, right on the water. Nik was amazingly helpful from check in, parking, luggage, restaurants, and sites.
Nick was very helpful and friendly, the best host we have ever had. Wonderful experience!
What a fantastic place and host
Jul 2023
The host was amazing, super helpful and friendly If we could we would give not a 10 but a 15! A beach just around the corner, beach bar for the breakfast, good vibe and we did a boat trip wich was very nice
For 4 people the apartment is a bit small, but comfortable, has everything you need
Everthing was perfect. From arrival to departure. The apt is very well fitted. 2 a/c, 2 tvs , good small kitchen appliances etc. Location fantastic.
A romantic apartment in a cute, old town with the friendliest host ever!
Jul 2023
Kaštela is a cute and romantic town. And the accommodation was fantastic! We reserved the upper level apartment. It was amazing! Bath next to the bed! Very romantic! Small, cute, but very well equipped appartmant. The view from the bath was to one of the 8 castles. Nikša, the host was awesome. Very helpful, friendly, and kind. His service was excellent! Thank you, Nikša! I definitely recommend stayinging here! Unforgatable experience!
Perfect. I recommended for people to visit trogir and split
Jul 2023
Perfect location and attention from the host
Chimes sounding in the morning
Very nice place and super good host!
Very nice accommodation, clean and everything (beach, restaurants, shop) is very close. Our host, Nikša has been very friendly and helpful the whole time. I would definitely recommend it, especially for couples.
If you leave the window open for the night, the street can be a bit noisy from early morning, because a local pub is next to the building.
Perfect place if you are happy with church bells
Jul 2023
Friendly owner, close to the sea and main attractions, newly refurbished interior just great.
Only negative is the church bell hitting EVERY HOUR(yes during the night too, 4 bells at 4 am…) and the full minute ding-dong at 6am…the accomodation is fantastic just this was annoying.
Beautiful room, kind owner
Jun 2023
Nikša was fantastic, super helpful, kind.
Quaint seaside location with a "private' castle next door; best hospitality.
Jun 2023
Really beautiful remodeled apartment in the best neighborhood.
It was our last night in this amazing country and this was an unexpected grand finale 5 min from airport.
lovely and quiet time, bathtub in the room is essential
Oct 2022
Amazing place! Amazing host! It's hard to find such places on the map of Europe, but we did it, here. Beautiful and charming neighborhood, lots of peace and beautiful streets. Rooms full of amenities, wonderful!
Place to come back again.
Oct 2022
Very friendly host. Our requests were supported successfully. Pretty little room with nice eqipment. Place for breakfast is only a few steps away with friendly service and beautyful sea view.
What a special place to stay. The Villa has an old magical charm, but has been updated with all the modern amenities &am
Oct 2022
we had a fantastic helpful host! He made sure we found the place, waited for our arrival and gave us lots of tips for th
Sep 2022
great location, great host, well equipped and very new
Amazing hospitality, clean, superb location
A superb apartment with the most amazing host 10/10 ⭐️⭐️⭐️⭐️⭐️⭐️
Sep 2022
This wasn't just the best place we stayed on our trip, but may have been one of the best places we have ever stayed. Our stay was made by meeting our host Nicsa. He picked us up at the airport and told us about the history and what we might like to see. He sent us links on information that would be useful, smoothed our stay, made sure we were happy and checked in with us. The apartment itself was of the highest quality in an amazing location. The bed was very comfortable, we had an amazing sleep. Breakfast was in a really lovely location. Everything was superb. Nicsa's desire to ensure we had the best time was fantastic……..you could see it brought him pleasure. what an amazing ambassador for Kastela and Croatia. Thankyou for all you did .
Very nice owner, beautifully furnished room, sea view, great location, wonderfully renovated building, good breakfast, well equipped bathroom and kitchen, close to the beach. For us the best accommodation in Croatia we have been in so far.
I can't think of any reproach.
Everything was perfect👌. Great location, beautiful villa, very, very nice host😍. The host gives you all details you need for a perfect vacation. Good restaurants nearby.
The best place to stay at!
Sep 2022
Our stay at the Heritage Villa Vitturi was exceptional. The apartment was spotless clean, very nicely furnished and the view at the castle Vitturi was beautiful. The property is located by the sea. The host was also very helpful! You just can't go wrong with choosing this property - in my opinion the best place to stay at!
It's much easier to list bad things, but what if there is NO BAD THINGS? That is what we received in Heritage Villa Vituri, everything was perfect, starting from our arrival when our frendly host Niksa meet us in front of the door and helped with parking, settling in the hotel and providing very usefull information about good restaurants around and ending with a very nice farewell gift. I just want to say thank you for everything, keep going that way and I hope your business will prosper. And just few words about hotel: nice,very clean and in perfect location. Good wifi, close to beach and local shops. Everything I and my family need for perfect vacation.
Not so many restaurants around that serve fish, and the only one I found was good but quite expensive.
cozy and wonderful accomodation.
Aug 2022
i like the rooms..they are spacious, clean ..wifi is excellent, able to work well, the host is very accomodating and kind.. he gave us all the info we needed to go around kastela..trogir and split .. would highly recommend and definitely go back again...
Häufig gestellte Fragen
Wie viel kostet dieser villa im Vergleich zu anderen in Split-Dalmatia County?

Der Durchschnittspreis für eine Anmietung in Split-Dalmatia County beträgt EUR 94 pro Nacht. Diese Miete liegt EUR 15 über dem Durchschnitt.
Ist das Parken in diesem villa inbegriffen?

Ja, das Parken ist als Ausstattungsmerkmal bei Heritage Villa Vitturi Sea View aufgeführt. Für weitere Informationen empfehlen wir Ihnen, sich mit dem Anbieter der Unterkunft in Verbindung zu setzen, um zu erfahren, wo Sie parken können.
Gibt es in diesem villa einen Pool?

Ja, bei Heritage Villa Vitturi Sea View steht ein Swimmingpool zur Verfügung. Genießen Sie das Wasser!
Ist Heritage Villa Vitturi Sea View haustierfreundlich?

Ja! Diese villa ist haustierfreundlich. Für weitere Informationen empfehlen wir Ihnen, sich mit dem Buchungsanbieter in Verbindung zu setzen.
Welche Ausstattungsmerkmale sind bei Heritage Villa Vitturi Sea View verfügbar?

Wir haben 12 Ausstattungsmerkmale für diese Unterkunft gefunden. Dazu gehören pool, klimaanlage, haustiere erlaubt, küche/kochnische und internet/wlan.