Josie the Adventurer - family friendly fun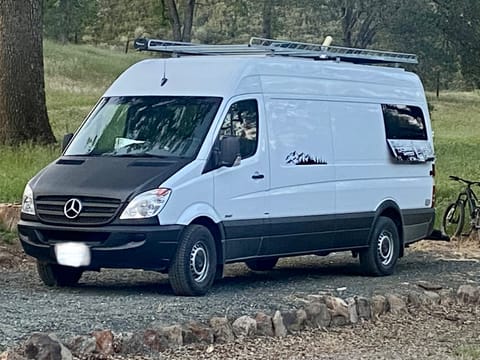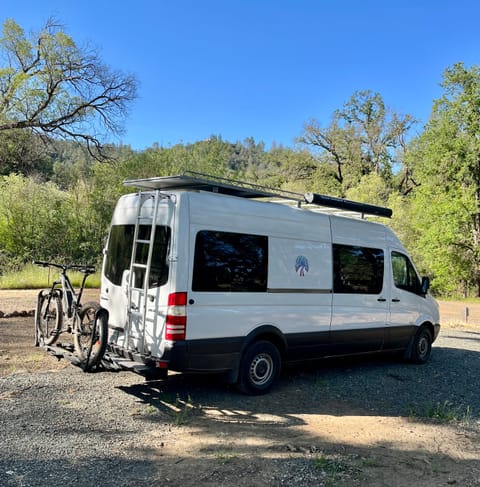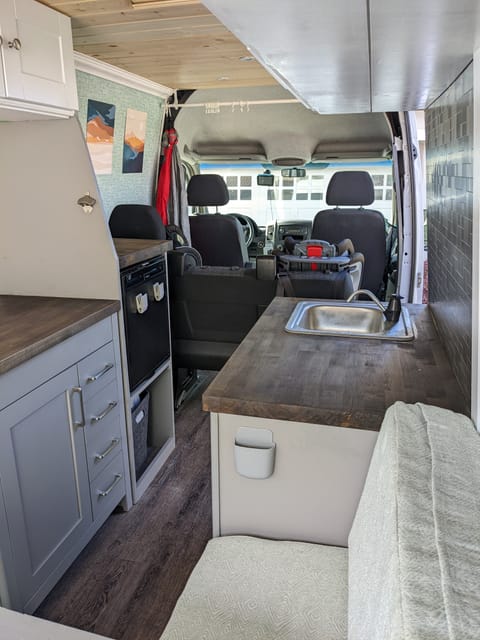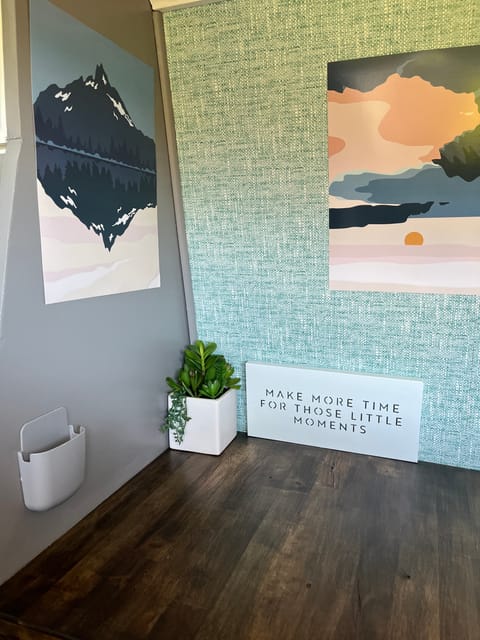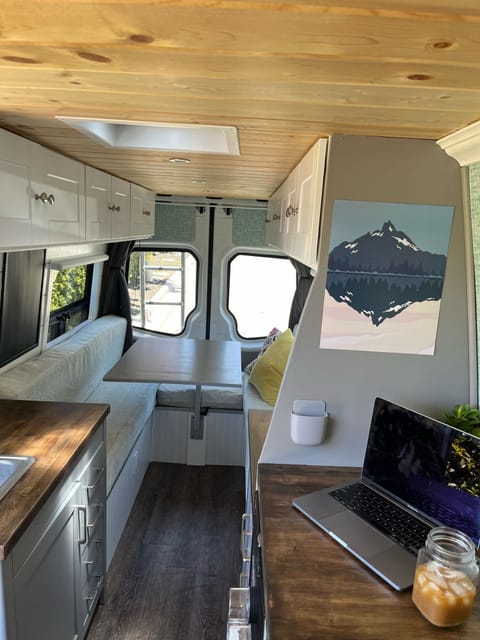 Über diesen wohnmobil 
miete
Befindlich in Novato, dieses schön rv für EUR 163 pro Nacht ist ein phantastisch Auswahl für Ihr nächstes Reise. 2013 high roof 170" turbo Diesel Sprinter that runs like new and is ready for adventure! Recently renovated and full of amenities. Brand new all weather tires. The additional row of seats sits three and easily accommodates car seats if needed. The back area is great for work and play and converts into an almost king size super comfy bed. The hammock is perfect for extra lounging and sleeping space. Can sleep up to 4 people (potentially 5) if you get creative with bed, hammock and bench seat. Planning to prepare meals? The 750 watt inverter will support an instant pot and additional provided tools like hand mixer, waffle maker, tea kettle and others. The fridge and freezer combo holds plenty of beverages and keeps ice cream cold. Three 150 watt solar panels ensure you can keep the lights on and devices powered for multiple days. There is also a shore power plug in. A portable toilet is provided and there is an outdoor shower. An optional showering tent is available upon request. Sink is a basic setup with a hand pump. A six gallon fresh water jug and grey water tank located below the sink. The diesel heater will keep you cozy on cool nights. Want to check out the stars? How about laying on the roof deck! Plan to bike? Bike rack available for an extra fee and I can also set you up with discounts on daily ebike rentals.
Küche/Kochnische
Fernseher
5.0 / 5

"Herausragend"

(6 Bewertungen)
Durchschnittspreis für Wohnmobile in Novato

Der Durchschnittspreis für Wohnmobile in Novato beträgt EUR 166.
Marke und Modell des Wohnmobils

Dies ist ein 2013 Sprinter .
Ist Josie the Adventurer - family friendly fun haustierfreundlich?

Dies ist möglicherweise kein haustierfreundlicher Aufenthalt. Für weitere Informationen empfehlen wir Ihnen, sich mit dem Buchungsanbieter bezüglich der Tierrichtlinien in Verbindung zu setzen.
Welche Ausstattungsmerkmale bietet dieses Wohnmobil?

Wir haben 2 Ausstattungsmerkmale für diese Unterkunft gefunden. Dazu gehören küche/kochnische und fernseher.