D'majestic Place by Homes Asian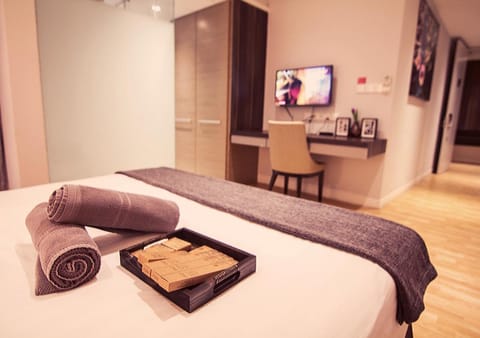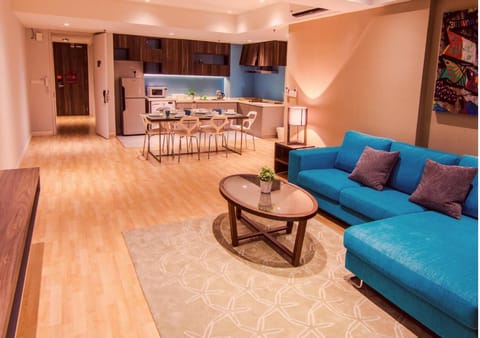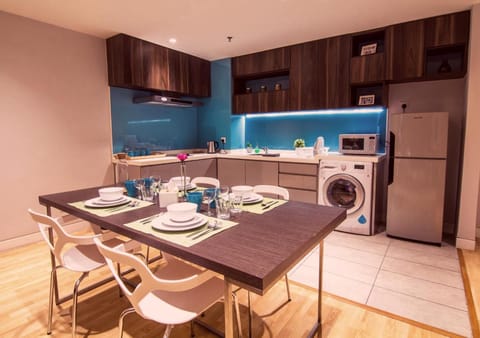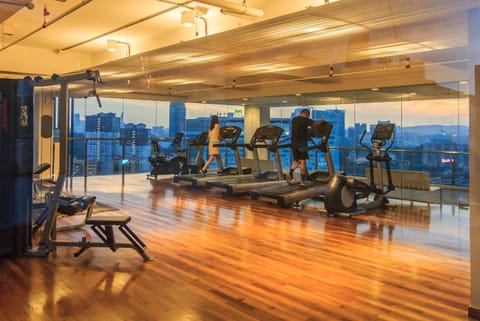 Apartment in Kuala Lumpur City
Pool
Klimaanlage
Küche/Kochnische
Über diesen apartment 
miete
Eingebettet in Kuala Lumpur City, dieses schön entire apartment für EUR 14 pro Nacht ist ein großartig Auswahl für Ihr nächstes Reise. Boasting a year-round outdoor pool and an indoor swimming pool, D'majestic Place by Homes Asian is set in Kuala Lumpur, less than 1 km from Berjaya Times Square and 3.3 km from Kuala Lumpur Convention Center. Free WiFi is offered.
Pool
Klimaanlage
Küche/Kochnische
Internet/WLAN
Parkplatz
Waschmaschine
Whirlpool/Spa
Fernseher
Fitnessraum/Fitnessstudio
Karte von Kuala Lumpur 

City
100 % verifizierte Bewertungen
3.4 / 5 (606 Bewertungen)
overall everything was okay . not too bad . would really wish they would change the bedsheet and the pillow cases every
Aug 2022
well its very convenient that they have cooking utilities except for they didnt have spoons😅
bad hygiene . found stains on 2 of the pillows . i think got bed bugs bcs i woke up the next morning with itchy legs and elbow . the iron board is dirty .first day and night didnt have any wifi and the line itself is really bad , hardly getting any network there . maybe i didnt know how to use the tv but it wasnt working . the bathroom was nice except for the broken bidet . well not really broken but you definitely have to take off your pants to use the bidet or else you will get your pants wet . also i tried to contact the host but didnt get any respond for the stains on the pillows . asked the security and he also dont know what to do .
Nice apartment with good view and a lovely pool on top!
Jan 2020
We booked the studio in advance and it didn't meet the requirements it advertised with online.. so we got an upgrade to the apartment with bedroom and that was amazing! Really good view over the city and very comfortable. Thank you! And of course a nice pool on top!!
It took quit some time to talk to someone of the management downstairs. It's just really an apartment complex and not a hotel, keep that in mind when you book.
Great Value for Money
Oct 2022
Totally the room is super nice and has its own kitchen, dinning table, sofa, 40' TV in living room and 32' in bedroom. the facility was great complete with gym and swimming pool also Free WiFi. Plus the view was awesome.
The swimming pool close under maintenance when we came there.
They took me to my room ... And it was just like the last guests leave it.... 😱 OMG really shocking ...!!! So I got another room ... It was dirty also, I have to clean the bath tub, not hot water, not cable channel, only local tv.... The room was ok. It been the most awful stay in any place of the world
SCARRY PLACE 😱😱😱😱😳😳😳 The service even worst.... I complain and they said it's BOOKING fail
nice, comfortable, romantic place to stay, worth your money
May 2021
the view, the room, the interior, very nice and comfortable...got big sofa with big tv and 2 airconds at hall, got kitchen cabinet, washing machine, fridge, induction cooker, with kitchen utensils and cutlery, toaster, oven, kettle and dining table for 6 persons. the bedroom also got tv but smaller, aircond, large queen size bed, wardrobe, safebox, iron n iron board, hair dryer, 1 toilet n 1 shower (big rain shower head), 1 big mirror, 1 for dressing 1 in front of toilet, big property to stay
the host didn't pick up calls difficult to ask any problem so i have to go down at reception to ask also the toiletry only give 1 each, 1 shampoo n 1 body wash (little size)
The hot water in the washroom is not available
No fan and air-condition not cool
The spacious of the room and vibrant colour of the furniture
If you come down from the u it the next day (not checking out yet). For instance went down for breakfast or buy things. The access card can not be used to go up to our floor unit anymore.. Need to go down to lobby and reactivate the access card Kinda troublesome.
Complained to the staff and sounds rather unfriendly.
May 2022
The spaciousness of the property
The air cond is perpetually dripping with water till it actually ponds up!
The room was very spacious and good view of the city.
The toilet had a very bad odour and air-conditioning circulation is quite poor. The cleaning services price is a bit too pricey. The sliding door for the bathroom and toilet can't cover both sides. One remains exposed if the other is being used.
Good for families who needs to stay longer
Nov 2021
The room was spacious. The facilities provided, the washer, the microwave really made my life easier when traveling with kids. They also provided the dish detergent. Maybe next time they can provide the clothes detergent too. 😘
It is quite difficult to find the parking entrance. And the parking space was dark, no lights and creepy. It makes me feel quite scared for me and my kids safety. The bathroom and the toilet share only one door which was not comfortable for me who has kids. The tv provided in the bedroom was broken. The tv in the living room was equipped with only 1 channel. When I tried to text the person in charge, he/she said would get back to me after talking to the technician but he/she didn't get back to me. Fortunately the wifi was awesome and they have the HDMI cable so I just attached it to my laptop.
The room, service ,n cleanliness
The swimming pool was closed
-The room is very large and kitchen has almost everything we needed.
-There were many ants walking around the kitchen and even bathroom. Also we found cockroaches. We expected the room to be more clean and tidy. (This is the most disgusting thing in this room.) -The bathroom smelled so bad and didn't feel like taking shower. -I understand we don't get room cleaning for free, but if so, i think it would be nicer to have cleaning facility such as broom or vacuum cleaner.
The room is confort and nice.
I dont like the toilet. Too open for people who go with their friends.
Apart from the pool and gym, the faciltities in the rooms and general cleanliness must be upgraded.
Dec 2021
The rooftop swimming pool is the best feature. Amazing view and great facilities. Kitchen appliances and cutlery were good.
Outside my room (18-10-2) was extremely smelly. I think it was near the garbage room. It was intolerable. The aircond was hardly working. The TV was not working as well. Lobby waiting area was very hot as well. Airconds not cold.
The night stuff was nice people and helpful the room bed sofa was good I liked it the area was safe
The morning stuff take more money 25 ringet for dirty pillow to change for check out The hair dryer adaptor for hotel doesn't have change I told to morning stuff he said I'll bring for u but didn't do that toilet stride is damage and water gone all my doughtr cloths get wet The train all the time make to much sound The 3 cockroaches in my room only 😖😖 I really don't like this hotel sorry
The location was great, a few mins away from the train station. The pool looked amazing I didn't actually use it. The air con was off /broke in the gym but they had put lots of fans in and it didn't bother my work outs. Excellent for the price we paid.
There was an odour to the front of the apartment but we bought some air freshener and kept the door to the bedroom closed it never came in. We only used the room as a base.
We booked the hotel for the sky pool actually, we check in at 3 pm by 5.30 pm we get to know the sky pool was under main
Dec 2021
1. not clean 2. Mini cockroaches 3. bathroom tiles are dirty 4. tv not working 5. pool under maintenance
the location is strategic
the service counter is dissappointing. Plus, the wifi coverage is bad
The location is good,everything is cleaned
The staff is very rude,we book for 2 apartments so of course we will come in a group. Once arrival the guard say no visitor allowed,yes we are visitor who book the apartments to stay. We have some problem to check in because i didnt read the second email,but the staff (2 womens come directly to our room saying that we make KECOH, we not making any KECOH. We ask them properly. I feel very dissapointed with the staff and also there is no plug point near the bed and no place to hang the towel. Also for another apartment,the aircond is not function very well,the tv also cant be used and the plug point at the tv is useless i. I will absolutely not repeat this place again.
The location for food or restaurant is walking distance. So it is esy to get hot meal in every breakfast lunch dinner and even supper!
The cleaner should clean and brush and scrub the toilet floor and walls. I can see thr yollowish oranges dirt on the floor and wall
Overall was great 🌹
Nov 2021
The toilet cleanliness & the television quite difficult to switch on
The friendly and helpful staff.
1. The room doesn't look clean. Can feel the stickiness on the the top. 2. The air conditioning is bad very bad. It's just like tuning on the fan without the cool air even though temperature adjusted to 17 °c with high fan cold condition. The room feel so stuffy due to the air conditioner is ot functioning. 3. The parking entrance is very small...
The apartment was superb clean, full facilities, great view and very very convenience
Wifi isn't available but on advertisement said has wifi
still liked my stay
Apr 2022
the amazing infinity pool, cosy room and the KL skyline view :) great weekend thanks to you
hie, your aircond was leaking the whole time, so i had to keep it off. had to move the bed to the hall for a better ventilation. hope you can get your aircond fixed before u have your next customer. i came to inform you during check out but couldnt speak to anyone at the counter. thank you otherwise
The Aicond very hot.not cold maybe I as you service Aicond
Room very nice clean only Aicond problm
unfriendly / unhelpful staff air conditioner is poor photos are not accurate not well kept not very clean or pleasing
Aircon not working properly
washroom and flush system
Worst customer support ever!!
Apr 2021
Spacious, strategic location to go anywhere in KL. Very easy to find eatery around the place with various restaurants and hawker centers. There is a 7-11 convenient store at ground floor to get stuffs that you might need.
Costumer support at it's worst. The so called 24 hours online chat support will only reply after at least 2 hours. I was having issue with one of the rooms where the key card not working. It took them 3 hours to respond to me to replace the card. After checked in, one room hot water not working, the other room air-condition not working. After hours of wait and multiple times complaining about it, still no effort has been carried out to fix the problems, giving multiple excuses. I had to sleep in the living room on the couch by moving it to the aircon near dining room as the aircon in the living room also not working.
the aircond on bedroom is not working properly
Swimming pools closed Cleanliness Not enough towels No coffee n sugar
overall it is great i would definitely come again.
Mar 2022
room: 13-10-2, stayed 28th feb - 2nd march. when we entered the room we were very satisfied. i asked them to make sure the place was clean and they met my expectations. everything worked very well. in the kitchen, there was a medium (?) sized fridge. they also provided plates, bowls, utensils enough for two. they had a pan, pots, and a kettle too, we used the pot to cook ramen hehe. the bed was comfortable. when you come in, there will be two big towels on the bed. (anyway, if you are thinking about doing the deed, yes the bed is kinda squeaky. just dont be so loud you might disturb your neighbors). also, we didnt use the tv so i dont know if it works. the shower and the toilet was okay. they provided soap, shampoo, toothbrush n toothpaste but i still recommend bringing your own. this kind of room doesn't have any view/windows but idm because i was outside most of the time and was just there to sleep.
1. i was disappointed because i checked many times about the deposit, i even contacted the number written to make sure there will be no deposit. guess what? i came to self check-in as instructed. but there were no cards in the box. a guy came out and asked for rm100 deposit. thank goodness i had extra money. when i told him that they promised me there will be no deposit he said "dia (the person i contacted) ingat ni airbnb kot" ???????? you guys had miscommunication or what 2. one door had 2 rooms inside (they are separated and each room needs their own card so dw). when i was there the first day, i dont know what was wrong with our neighbor they kept going in and out the room and was really noisy we were so annoyed. we couldnt even watch movie in peace. they finally settled down and be quiet after 12 am. 3. the aircond in the kitchen made noises i dont know what it was but i couldnt sleep that well because of that. the second night i had a great sleep because i was really tired so it's not really that bad. 4. wifi wasnt so great. in the kitchen can use but not so strong, when in bed no internet at all.
Rooftop pool was great. Bar upstairs in the evening.
Poor choice by me re location accessing attractions, just ordered grabs everywhere rather than walked. Nice room, just a bit dirty lots of bugs, shower pressure great but not very clean.
Really and truly, everything! We even extended to stay another day. The apartment is very spacious, bright and has a homely feel. The bathroom and basin layout is very unique. We loved the fact there was a washing machine that could dry clothes also. The bed was comfortable. It was great spending time on the rooftop in the pool, watching the sunset hit the KL skyline.
We loved everything! The only con we can say is having to sign in and provide a lot of details to the security when entering the rooftop area is quite bothersome but I gather it is being done to control covid infections (not sure!). It would of been nice to go up and down as we pleased but it wasn't a thing that would stop us from coming back to stay again.
we need to pay for parking. quite expensive for parking ticket during booking mention that parking included. smelly room and oily floor.
very bad service, does not provide car parking & House keeping . give terrible bed sheet for customer..👎🏻👎🏻👎🏻
There were many baby cockroaches in my apartment. When I told the receptionist, he told me that they would go to clean the next day and that they could not change my room because they were full. when I threatened to write a bad comment on Booking it was when they changed my room. regrettable
Wie viel kostet dieser apartment im Vergleich zu anderen in Kuala Lumpur City?

Der Durchschnittspreis für eine Anmietung in Kuala Lumpur City beträgt EUR 37 pro Nacht. Diese Miete ist EUR 23 günstiger als der Durchschnitt.
Ist das Parken in diesem apartment inbegriffen?

Ja, das Parken ist als Ausstattungsmerkmal bei D'majestic Place by Homes Asian aufgeführt. Für weitere Informationen empfehlen wir Ihnen, sich mit dem Anbieter der Unterkunft in Verbindung zu setzen, um zu erfahren, wo Sie parken können.
Gibt es in diesem apartment einen Pool?

Ja, bei D'majestic Place by Homes Asian steht ein Swimmingpool zur Verfügung. Genießen Sie das Wasser!
Ist D'majestic Place by Homes Asian haustierfreundlich?

Leider ist dieser apartment nicht haustierfreundlich. Versuchen Sie erneut zu suchen und filtern Sie nach "Haustiere erlaubt"
Welche Ausstattungsmerkmale sind bei D'majestic Place by Homes Asian verfügbar?

Wir haben 9 Ausstattungsmerkmale für diese Unterkunft gefunden. Dazu gehören pool, klimaanlage, küche/kochnische, internet/wlan und parkplatz.