Whitehouse Lagun Apartments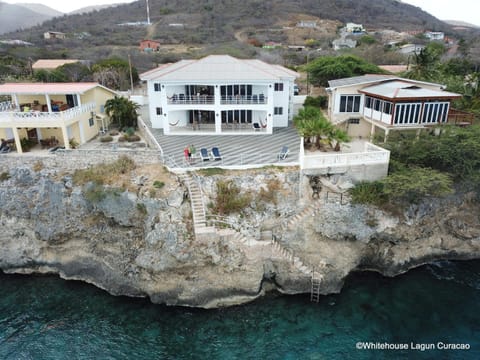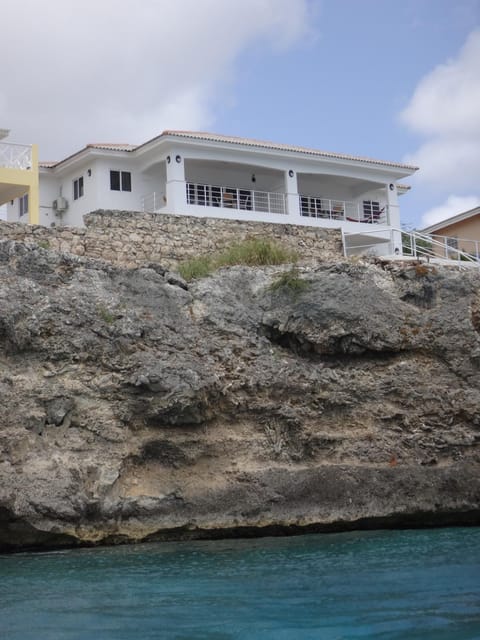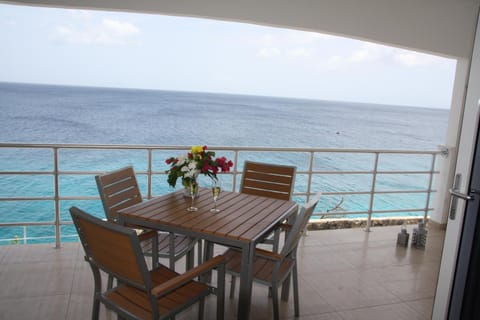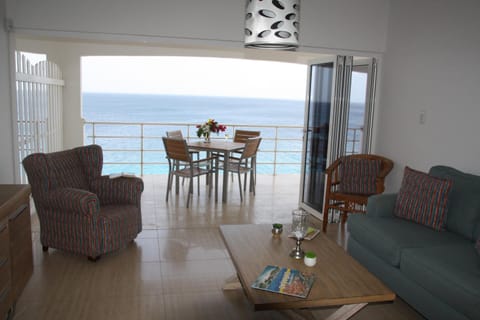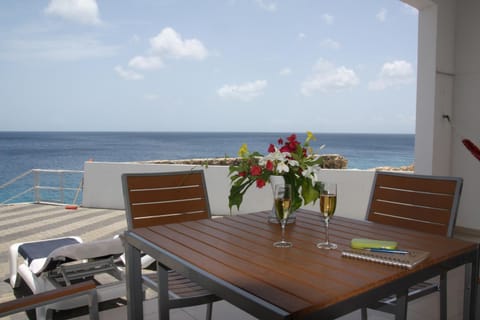 Apartment in Curaçao
Pool
Klimaanlage
Küche/Kochnische
Über diesen apartment 
miete
Befindlich in Curaçao, dieses schön entire apartment für EUR 69 pro Nacht ist ein phantastisch Auswahl für Ihr nächstes Urlaub. Die Whitehouse Lagun Apartments in Lagun liegen in der Nähe von Jeremi Beach und Lagun Beach und bieten Unterkünfte mit kostenfreiem WLAN und kostenfreien Privatparkplätzen.
Pool
Klimaanlage
Küche/Kochnische
Internet/WLAN
Parkplatz
Waschmaschine
Balkon/Terrasse
Fernseher
Strand/Ufer
100 % verifizierte Bewertungen
4.8 / 5

"Herausragend"

(98 Bewertungen)
Great location with a million dollar view
May 2023
Wonderful and responsive hosts, property was amazing in every way. We really enjoyed our stay. Beds were comfy shower was always nice warm water.
Can't think of any way to improve this place
Whitehouse Lagun Curasao. We spend 15 days at this apartment and we have to say, that everything was absolutely a perfect! Wonderful view and amazing sunset on huge terrace, clean and comfortable accommodation and equipped kitchen for everyday cooking and evening party included grill on terrace, which was possible to borrow without fees. Addition, services of Suzanne and her husband, their willingness and helpfulness was excellent. Both are very friendly. This accommodation we can definitely to recommend. 😊
the view was stunning, so calm and zen very much needed.
we had a very pleasant experience with an amazing view and access to the sea.
Sep 2022
the lights in the house did not feel very cosy.
Two retired couples shared this property for a winter get away from the Canadian winter. plenty of room, all amenities
Mar 2022
The units face the ocean and there was always a tropical breeze to keep things comfortable.
amazing property with fabulous views
Aug 2022
the property was clean and exactly as advertised!
it is a perfect vacation stay for relaxation and activities. we found a perfect balance.
Feb 2023
The Location was quiet, close to many beaches and sight seeing. The view off the front deck was amazing everyday! snorkeling and swimming right off the rocks.
Another memorable experience in Curacao!
Oct 2020
-The host, Susan couldn't be more accommodating, she was very helpful and responsive to all of our requests. The apartment was spacious , clean, very well equipped. In the kitchen, there were kitchenware, a coffee machine, big fridge, even a small rice cooker! The bed was so comfy, air-conditioning worked really well. It looked exactly as advertised on the website. Only a few steps in front of the apartment to the stairways where you can climb directly to the ocean ! -A perfect get away on the island, we made the right decision to stay in Lagun because we wanted to experience nature, and wanted to do some snorkelling, scuba diving. A short walk (5-7mins) to the beach (Lagun beach, one of my most favorite beaches on Curacao) and lovely restaurants , dive shops across from the beach. Many amazing beaches nearby. We would stay there again next time.
-The curtains in the bedroom were a bit thin, a bit too bright in the morning if you're a light sleeper but not a big deal
The apartment is GREAT. We spent most of our time on the large balcony that gives onto the sea. Susanne is easy to reach if needed but everything is straightforward and local beaches and restaurants are easy to find.
Be advised that Lagun proper has two restaurants, including one (Bahia) that is pricey. We purchased groceries in Barber and went to restaurants in West Punt. A car is a must to properly explore the north side of Curaçao.
Excellent appartement, sea at your feets, nothing to add!
Aug 2021
Sea view, own sea entrance, kitchen facilities, cleaness, airco and fresh wind windows.
Perfect location! Near all the nice beaches. 24/7 nice ocean view. Great Snorkelling down the ladder. In one word Amazing but don't fully book it because i want to book it aswell verry soon 😊
Overall a great stay and I would recommend. I am someone who really likes all the details to know what to expect so my review might seem nitpicky but it's just for sharing information to anyone who likes all the details like I do. Great patio with amazing ocean view and ocean access right out front for easy snorkeling. Lagun beach was a close walk and had nice snorkeling. Full kitchen, well equipped to stay a long time with small things you dont usually get in rental kitchens like blender, cheese grater, and strainer, and even a small cooler. Though our unit did not have a microwave as advertised, no matter we didn't need it! Power was $45 usd for 6 days and 7 nights, we mostly ran the ac at bed time. The shower has a fabulous rain head fixture but you have to choose between water pressure or hot water. If you turned water on past 30% pressure, the water was cold. We did read that no hot water is fairly normal on the island, so I'm glad we had some heat. No hot water in the kitchen which made it a little difficult to clean anything with grease.
The bedroom faces two bright safety lights and the curtain is paper thin. Bring an eyemask. The rooms are non-smoking but the patios are not, a few times we couldn't enjoy our patio bc of the smoking of our neighbors.
Our hosts, Mike and Susanne, were gracious, accommodating, and accesable . Truly a wonderful couple. We stayed 5 weeks and thoroughly enjoyed all aspects of our visit. The best snorkeling site was just in the waters off of our patio. Our accomodations were exactly what you would want.
Great for a time off and chill with amazing view
Oct 2022
location (quite area, without many tourists, view from the balcony, close to great beaches); friendliness of the host; equipment;
the bed was comparably a little uncomfortable (subjective),
In one word, everything!!!! We loved the stunning ocean view from the balcony. The apartment managers Susanne and Michael were very friendly and took plenty of their time to give us a lot of useful information about the island (Awesome places, delicious restaurants and possible activities). We've never experienced such a personal treatment in other apartments or hotels before. We will definitely recommend this place to all our friends and families. Susi and Andi
Pretty tough to find something negative. Actually not possible!
Excellent place for couples and small families.
Jun 2022
Great location. Clean. Easy to communicate. Very accommodating and responsive management. Reasonably priced. Well equipped kitchen. Good mattresses. Quiet.
Relaxed and accommodating check in and out. Phenomenal value and strongly recommend.
May 2022
Excellent location with only 5 minutes walk from the Playa lagoon beach and snorkelling good spots. Very close to many local beaches on the west side of the island.Every apartment has a perfect sea view from the downstairs and upstairs terrace,especially for enjoying sunset.The apartment was very well equipped to cook our own food.
Everything, it looks like the pictures but better! Host is great! My attached photo is about 10 minutes drive away. Playa Jeremi is about 5 minutes and it's great. Playa lagoon is 10 minute walk.
Super location and place on Curaçao
Sep 2020
Everything else was excelent
The cleaning could have been better for the price paid. Though to keep waiting for the lady to come we just indicated when asked that ia was clean.
Beautiful apartment, very clean and a incredible view! Susanne and her husband are lovely and helpful and I would definitely stay again
Great one week stay in paradise
Jan 2022
Amazing property right on the water, ocean view, very clean. Everything you need inside the apartment and staff was nice extremely helpful
Slightly out of the way, long trip to town. Need rental vehicle. Have to pay for power usage.
amazing place!!! so beautiful!! the stairs right in to the blue, transparent sea were heavenly, like the sunsets, rooms and house very modern and everything was perfect!
Wie viel kostet dieser apartment im Vergleich zu anderen in Curaçao?

Der Durchschnittspreis für eine Anmietung in Curaçao beträgt EUR 132 pro Nacht. Diese Miete ist EUR 63 günstiger als der Durchschnitt.
Ist das Parken in diesem apartment inbegriffen?

Ja, das Parken ist als Ausstattungsmerkmal bei Whitehouse Lagun Apartments aufgeführt. Für weitere Informationen empfehlen wir Ihnen, sich mit dem Anbieter der Unterkunft in Verbindung zu setzen, um zu erfahren, wo Sie parken können.
Gibt es in diesem apartment einen Pool?

Ja, bei Whitehouse Lagun Apartments steht ein Swimmingpool zur Verfügung. Genießen Sie das Wasser!
Ist Whitehouse Lagun Apartments haustierfreundlich?

Leider ist dieser apartment nicht haustierfreundlich. Versuchen Sie erneut zu suchen und filtern Sie nach "Haustiere erlaubt"
Welche Ausstattungsmerkmale sind bei Whitehouse Lagun Apartments verfügbar?

Wir haben 9 Ausstattungsmerkmale für diese Unterkunft gefunden. Dazu gehören pool, klimaanlage, küche/kochnische, internet/wlan und parkplatz.