Golda Vacation Rentals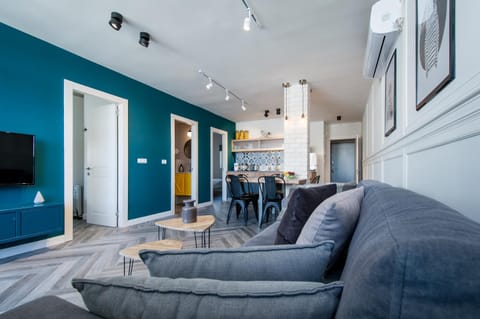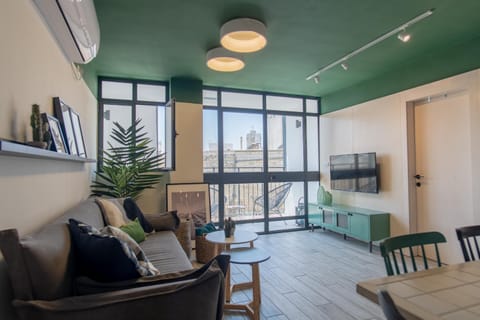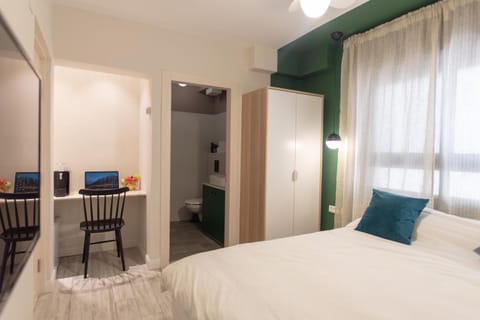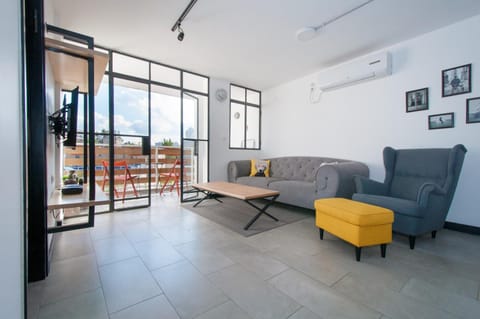 Apartment in Jerusalem
Klimaanlage
Küche/Kochnische
Internet/WLAN
Über diesen apartment 
miete
Gelegen in Jerusalem, dieses attraktiv entire apartment für EUR 145 pro Nacht ist ein phantastisch Auswahl für Ihr nächstes Pause. Das Golda Vacation Rentals liegt in der Altstadt von Jerusalem, eine 10-minütige Fahrt vom Felsendom und der Klagemauer entfernt. Freuen Sie sich auf elegante Unterkünfte zur Selbstverpflegung mit kostenfreiem WLAN und Panoramablick.
Klimaanlage
Küche/Kochnische
Internet/WLAN
Rauchen erlaubt
Parkplatz
Waschmaschine
Balkon/Terrasse
Fernseher
Familienfreundlich
100 % verifizierte Bewertungen
4.5 / 5 (161 Bewertungen)
Great Stay for the Price!
Mar 2023
We loved the location! We loved the full kitchen.
Very dusty. 😢 I wish there had been cleaning service each day to provide fresh towels and remove garbage.
good experience. we'll return 😀
Oct 2022
well organized and equipped kitchen nice and confortable bedroom. great location!
no A/C in bedrooms. noisy neighbors.
well-equipped apartment, in perfect location
Wonderful stay in the heart of Jerusalem
Aug 2022
We enjoyed our stay at Golda's apartments. The feeling was as if we were staying at our relative's flat while they were away on a holiday trip :) * We marked great attention to small details that made our stay comfortable (e.g. hand-made decorative jars with pickled vegetables on the top shelf). * In the flat, we found all the necessary utensils we might need, like iron with an ironing board, a toaster, frying pans, cutlery, a coffee machine, etc. We didn't need to buy anything but the food itself. * The location is fantastic; all the sights are within walking distance. * Probably the most valuable part of the experience was the support from the property manager, Koren. She provided many excellent recommendations on where to go and what to try and answered all our questions during the stay. Hint: best time to rent a car for those who don't observe Shabbat is from midday on Friday to the morning on Sunday. Street parking is free during that time, and it is possible to find vacant places. Also, the roads are half-empty and encourage a relaxed, leisurely drive.
There might be some minor freezes of Wi-Fi. They're not critical at all but might be worth factoring into if one needs a stable connection, e.g. for work meetings.
Very very central location, walking distance to all sites; parking area is available nearby (just quite expensive, but it's central part Jerusalem so...:)) Lovely host!!!!!!🤩🤩🤩
Lovely place, location can't be bettered, within walking distance of nearly everything.
Aug 2022
The staff were wonderful and very responsive. Shoutout to Levi who dealt with all our questions immediately, and also to Koren.
It was the perfect stay in Jerusalem! We couldn t find something better for us.
Mar 2023
The location was perfect, just around the Jaffa Gate of the old city. It was spacious , perfect for 4-5 persons. It had everything you needed , hot water , supermarket just around the corner. Old city 5 min walk. And the staff super friendly and helpfull anytime.
It was a little bit noise from the cars, but nothing to worry about.
Excellent modern apartment steps from the Old City & other attractions
Mar 2023
The location was excellent - easily walkable to the Old City (Jaffa or New Gate) and environs, Machane Yehuda market, King David hotel area, and 5 minutes walk from a Light Rail station. The apartment was just as pictured - modern furnishings, very attractive, thoroughly clean and in good working order. Everything was well thought out to meet a traveler's needs. Beds very comfortable. The owner's rep, Hadass, was delightful, kind, efficient and responsive to any questions we had. We will definitely stay here again.
Don't be put off by the building's exterior - it is in an excellent neighborhood and the interior is totally updated and lovely.
We were comfortable and in an outstanding location.
May 2022
The location was excellent and the manager was very helpful. The apartment was big enough for 6.
The second bathroom was tight, but we were happy to have it.
Very grateful for an exceptional stay a few steps away from Jerusalem's Old City
Jul 2022
The location is exceptional. Just between New Gate and Jaffa Gate! Our host, Miss Koren was very helpful and kind with all matters; helping us also to find a solution for an upcoming medical problem, arranging the taxi to meet us in Tel Aviv airport and explaining the apartment's facilities in detail at our arrival.
The location (balcony) is a bit loud due to construction work in the neighborhood and early road cleaning but this is not a serious issue.
The customer service was great. Yael met us and helped us to bring everything to the apartment. They had a welcome sign and had left us milk, wine and dates which was a nice touch. The apartment was clean and nice.
The only thing was that you could feel the coils in the mattresses. We had to sleep on the comforter and then it was ok.
beautiful and comfortable apt for a family to enjoy Jerusalem!
Jul 2022
the apt had great little extras that made it feel at home. The owners left us soap, towels even laundry detergent so we left with all clean clothes! Great location to old city and shopping.
there is nothing not to like.
one of the most positive travel experiences I have ever had.
Feb 2022
The apartment was spotless, well equipped and the location was perfect. But the best thing about the apartment is Koren who manages the apartment. She is helpful, supportive, responsive and sweet. I can't express ow crucial she was to making my experience such positive one.
Nothing really. I was extremely happy and would stay there again.
The apartment was perfect for our needs, spacious and really comfortable. It was equipped with everything we could have needed. The washing machine was a really helpful addition. The apartment was located very centrally. Wifi and heating worked well. Despite the couple of negatives, I would stay at the apartment again.
The shower flooded easily, which meant we needed to throw down all of the towels in the apartment and wash them every day. I have raised this with the property owners. It's a shame as the shower was excellent but you couldn't use it for more than 1 minute otherwise the whole bathroom would flood. If you're a light sleeping this might not be the apartment for you as there is a junction nearby and traffic noise got progressively worse throughout the week.
Lovely place in the center of Jerusalem
Apr 2022
The apartment was beautifully decorated, very clean and comfortable. Great location in the center of Jerusalem, close to restaurants and supermarkets as well as tourist attractions. The hosts were super nice and helpful, communicative and pleasant.
Nothing. Everything was great, would definitely come back.
The apartment is in a fantastic central position. They gave us a sim card for local use and data.
I was expecting a small apartment block but it was in a very large and noisy building. The weather was very cold and when asked if we needed anything we asked for more heaters. We were offered towels! The tap in the bathroom basin was loose. We were disappointed that the bed linen wasn't laundered or pressed. Sheet/pillow cases/duvet cover were creased and looked like they'd come straight from the drier. The photos make the apartment look crisper and smarter than it is.
Would definitely stay there again.
Mar 2022
Super location and Koren the manager could not have done more for us. Service was truly excellent.
Internet was quite slow (hopefully can fix with an upgraded subscription) and there was no hot water in one of the bathrooms. When I informed Koren she said she would take care of both issues.
Jerusalem is a fantastic place everyone should one visit. If you come with family and friends, you have the perfect spot
Oct 2022
Perfect location to explore Jerusalem old and new town. The apartment was very clean, had all you need for a family or group of friends. Just around the corner you find a store with all you need. Our host also helped us out with very useful information that helped us a lot to organise our trip. We would recommend this beautiful place to our friends!
Nothing to mention, everything was as described and shown on the fotos.
Nice place to stay with kids or just with your couples Clean, well equipped and in a very good location. We also liked the decoration style of the house
We had a very very cold stay and an electricity issue. We advised the manager and it was solved fast, in the meantime we got more heaters and sweet tricks to keep us warm an happy The windows are not 100% sealed , but it was not a big issue
memorable thank you
Dec 2022
modern , Hadass was friendly and helpful everything worked well
1st room bed less comfortable , shower floods the bathroom
Location was near attractions. It was expensive.
Didn't understand how to heat the water. TV didn't work or we didn't understand how to use it.
wonderful walk to old city. except for the confusion with the taxi/transfer back to TLV Airport
Nov 2022
location location location 5 min walk to some very nice restaurants, , mamila center is very close ,same as the old city
Amazing location, great apartment but noisy
Oct 2021
Koren who lives on site was amazinf6. She was immediately available. The location is terrific. The apartment is exactly as pictured
There is a lot of street noise particularly on weeknights. Anyone who is a light sleeper should plan on using earplugs. As other people noted, the entrance is old and a bit dirty
Koren was really helpful always and the location is great. It's spacious and nicely decorated.
There was a lot of noise from the cafe and traffic. Being in central Jerusalem means you have to reckon with city life going on late into the night. Bring ear plugs.
comfortable, well maintained, clean and centric
Jul 2022
it was truly in the heart of everything!
it needed a few basic stuff like napkins, foil, stuff like that
Great host. Great location in the heart of the city, easy access to old town, Jaffa street, 1st station, (almost) all main attractions in walking distance, less than 20 minutes away. Good value for money.
Could be a bit cleaner and better equipped (kitchen, iron board, etc.) Expect traffic noise all the time except on Shabbat.
Cute little apartment perfect for families
Sep 2022
Good location. Hadass was excellent throughout and really supported us in every way. Thank you
Wie viel kostet dieser apartment im Vergleich zu anderen in Jerusalem?

Der Durchschnittspreis für eine Anmietung in Jerusalem beträgt EUR 143 pro Nacht. Diese Miete liegt EUR 2 über dem Durchschnitt.
Ist das Parken in diesem apartment inbegriffen?

Ja, das Parken ist als Ausstattungsmerkmal bei Golda Vacation Rentals aufgeführt. Für weitere Informationen empfehlen wir Ihnen, sich mit dem Anbieter der Unterkunft in Verbindung zu setzen, um zu erfahren, wo Sie parken können.
Gibt es in diesem apartment einen Pool?

Wir haben keinen Pool gefunden, der als Ausstattungsmerkmal für diesen apartment aufgeführt ist. Es kann sich lohnen, noch einmal zu prüfen, ob ein Pool für Ihren Aufenthalt wichtig ist.
Ist Golda Vacation Rentals haustierfreundlich?

Leider ist dieser apartment nicht haustierfreundlich. Versuchen Sie erneut zu suchen und filtern Sie nach "Haustiere erlaubt"
Welche Ausstattungsmerkmale sind bei Golda Vacation Rentals verfügbar?

Wir haben 9 Ausstattungsmerkmale für diese Unterkunft gefunden. Dazu gehören klimaanlage, küche/kochnische, internet/wlan, rauchen erlaubt und parkplatz.