Sea Residences YESHUA 2911Jeremiah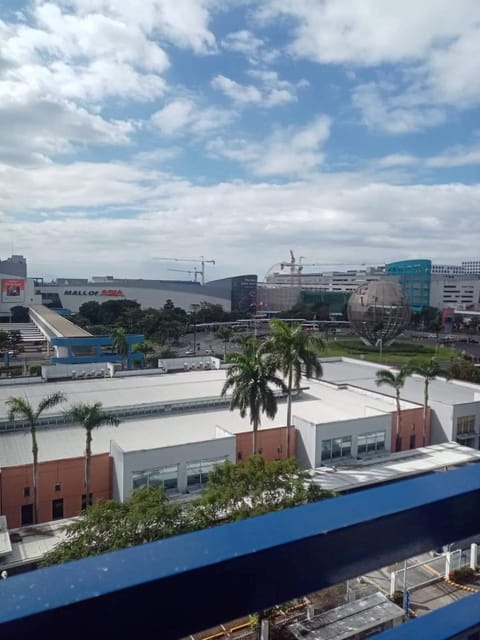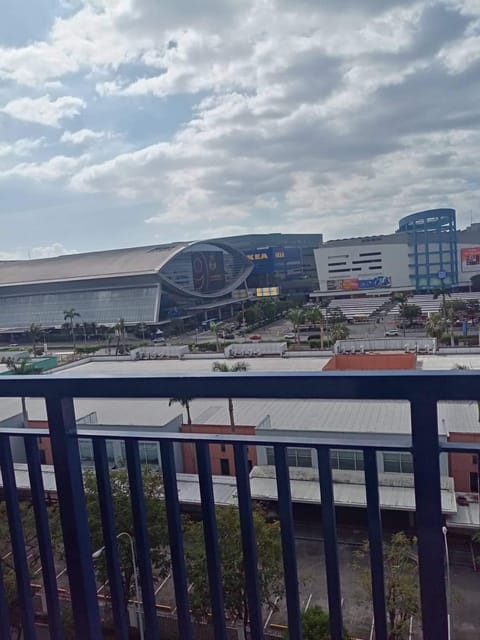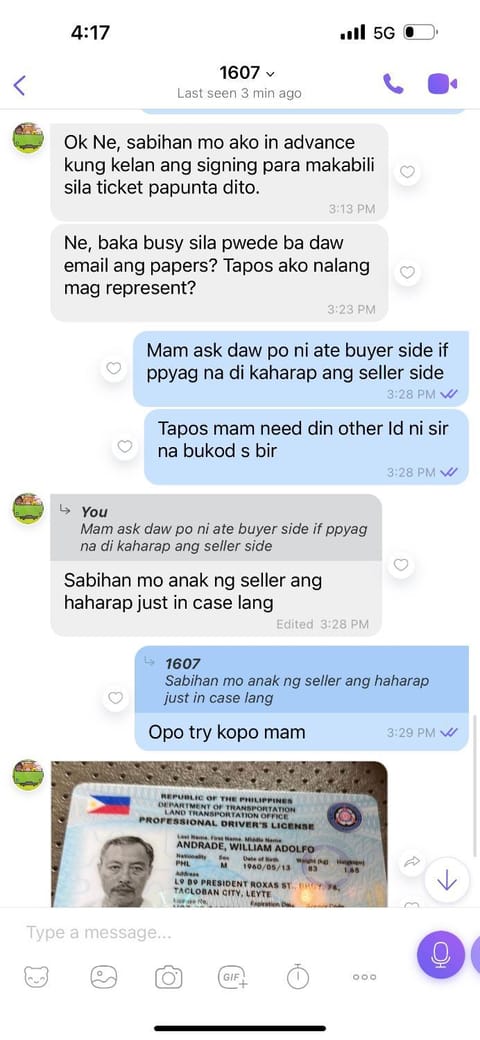 Apartment in Pasay
Pool
Klimaanlage
Küche/Kochnische
Über diesen apartment 
miete
Befindlich in Pasay, dieses schön entire apartment für EUR 35 pro Nacht ist ein großartig Auswahl für Ihr nächstes Pause. Die Sea Residences YESHUA 2911Jeremiah in Manila bieten kostenfreies WLAN, einen Garten, eine Terrasse und ein Restaurant. Einige Unterkünfte verfügen über einen Balkon mit Poolblick, einen Flachbild-Kabel-TV und Klimaanlage.
Pool
Klimaanlage
Küche/Kochnische
Internet/WLAN
Parkplatz
Waschmaschine
Balkon/Terrasse
Fernseher
Garten
Familienfreundlich
100 % verifizierte Bewertungen
3.7 / 5 (200 Bewertungen)
We like ur room, its very comfortable and the aircon is very nice.
It don't have microwave that we can't reheat the food we brought. Don't have sleepers..
Superb accommodation
Jul 2021
Welcoming environment and its refreshing ambience
Good value for money, owner met us on arrival, an enjoyable stay!
Apr 2022
We arrived very late at night, the owner was patiently waiting for us. We were very happy with everything! The location was a 5 to 10 minute walk from the Mall of Asia, very close to Manila Bay. Any queries we had were dealt with very promptly. It was a trouble free stay.
We couldn't really find a fault, it was a good value for money stay. We would certainly stay there again.
I'm satisfied..the staff is very approachable
Feb 2022
very clean and comfortable
Worst overpriced place in Manila
Dec 2021
They had us wait for check in. The owner sent her employee to check us in and took a long time to check in
This place is dirty and overpriced . We were given a towel that worst than the rug. We rented 2 rooms and both are poor quality. I will not recommend this place. Go somewhere else better.
Many things like: the approach of the owner towards our complaints such as the foul smell of bed and pillows, not enough plates for guests, we need to ask for additional plates coz its only 1 plate, raising voice and somewhat scolding the guest, only 4 pillows, 2 blankets, 2towels for 5 GUESTS only 2 cookwares such as rice cooker and 1 big frying pan.no kitchen Utensils! Not presentable to the guest. It is not for Staycation , its only applicable for transient wherein the guest will just sleep and go out, the bowl seater is somewhat old and dirty. We are not Happy on our stay. Thanks goodness its only 1 nyt. Weve been here for manytimes, Sea and Shell but our stay is really amazing and execeptional,( host are very accommodating and friendly, they gave the best services to make their guest happy and satisfied). But now, instead of taking a break from work and school work, we are stressed and not satisfied, we felt that our money was wasted. Terrible experienced. We felt of not goin back to the room because of the smell of the pillows and the bed.We pay for experiences that we will get from the host and the placed, but she was not able to provide it well, very disappointing.We love staycations in different hotels or condos. We been to Grass Residence, Azure, Sea, Shell, Tagaytay, Baguio, Boracay etc. Thats the reasonnwe can compare. How they provide good experiences.This is the worst holiday experienced we had. Her, room is not good For STAYCATION, IT WILL SURELY DISAPPOINT THE GUEST/s.We didint take picture of the room since, it is ordinary and nothing to be amazed.They are even aware of the number/s of guest coming!
the pool area view and complete needs for cooking
the place, location, comfortability
there's no available toiletries
The place is cozy and worth for the price.
all in all it was a good stay naman.
Apr 2022
there were small cockroaches all over. utensils were incomplete.
We are so happy with our stay and the owner is very accommodating.
Jul 2022
The owner's staff went to our room to collect the key.
Comfortable stay for families
Mar 2023
The owner is very accommodating. Staff is warm and cheerful. The place is neat, tidy and accessible to MOA. Great for a family of 5. We enjoyed our stay.
The overnight parking fee is a little expensive.
The owner and the staff of the unit are very accommodating.
The unit needs pest control management because there were small roaches approaching minutes after you placed food in the table.
It wasn't comfortable
Jan 2022
The location was perfect.
I don't like the gesture of the reception, The linens and towels are dirty. The tv especially Netflix wasn't working, so I had to use my phone to entertain myself. I stayed at that unit but around the wee hours, I received a notification that my stay was canceled by the property owner, fishy. The owner wasn't accommodating, 15 minutes graceful period of late check-out will not make a difference since the next guest will check-in at 2 pm.
A Okay for the location
Aug 2022
no bedsheets and towels if we didnt asked for it. No shampoo and dishwashing liquid inorder for us to wash the dishes.
not so good since we dis not enjoy the amenities we paid for.
Feb 2022
the location is very accessible.
The sofa bed was broken, also the microwave and I was not given proper information really. When I booked it was said that pool is included in the amenities,next time let the guest know that there is extra pay and let them know that it is per day payment. It was 150 downstairs but we bought it for P200 each from staff, we went down to swim but it was too cold so decided not too, knowing that we can in the morning instead ,but we were surprised when we were told we had to pay another for the next day. So next time set proper expectations.
The location is good because it is near MOA. There's a restaurant and ministop in the area. But the parking fee in the area was too expensive. My sis in law adviced us to park our car in MOA since it's near, so we've decided to park it in MOA for overnight and we just paid 350. It's a great relief. 😅
Parking fee is expensive.
The host was really accommodating. We had a late evening check in due to our delayed flight. The host was very understanding and made sure it was still a smooth stay. Easy check in and check out.
It would have been nice to have some toiletries ready.
The bed was comfy,the water was good, The host was nice even the caretaker and staff of sea residences plus accessible to Moa.
no exhaust fan in restroom No shampoo and soap No microwave oven.. Balcony door accidentally locked..i need to climb the window to get in😔
simple and convenient
Dec 2021
the area are very accessible in makati,Manila and Bgc all of my transactions are on time because of the location
Satistied during our stay.
Apr 2022
Staff and owner responded very quickly. Great AC,
Bugs and lack of restaurant variety. Had to go mall to get away from Chinese food.
The curtain keep on falling, the aircon drift on the bed
Charged more than the final amount reflected on the app.
Aug 2022
My booking app account says I'm eligible for a 10% discount for this particular booking, and was given a specific final amount to pay but we were made to pay the original price without the discount.
this is the worst room we ever tried.
Jul 2022
Aircon is leaking, sofa is old, dining chair is broken, tv remote control is not working.
Wie viel kostet dieser apartment im Vergleich zu anderen in Pasay?

Der Durchschnittspreis für eine Anmietung in Pasay beträgt EUR 44 pro Nacht. Diese Miete ist EUR 9 günstiger als der Durchschnitt.
Ist das Parken in diesem apartment inbegriffen?

Ja, das Parken ist als Ausstattungsmerkmal bei Sea Residences YESHUA 2911Jeremiah aufgeführt. Für weitere Informationen empfehlen wir Ihnen, sich mit dem Anbieter der Unterkunft in Verbindung zu setzen, um zu erfahren, wo Sie parken können.
Gibt es in diesem apartment einen Pool?

Ja, bei Sea Residences YESHUA 2911Jeremiah steht ein Swimmingpool zur Verfügung. Genießen Sie das Wasser!
Ist Sea Residences YESHUA 2911Jeremiah haustierfreundlich?

Leider ist dieser apartment nicht haustierfreundlich. Versuchen Sie erneut zu suchen und filtern Sie nach "Haustiere erlaubt"
Welche Ausstattungsmerkmale sind bei Sea Residences YESHUA 2911Jeremiah verfügbar?

Wir haben 10 Ausstattungsmerkmale für diese Unterkunft gefunden. Dazu gehören pool, klimaanlage, küche/kochnische, internet/wlan und parkplatz.