U Suites on Manners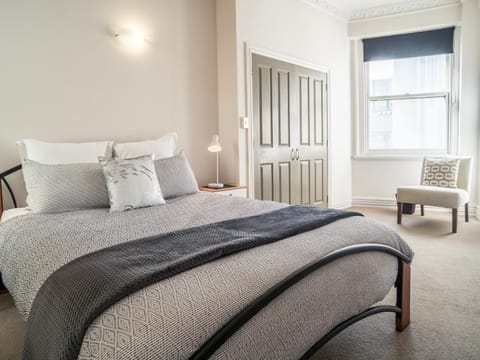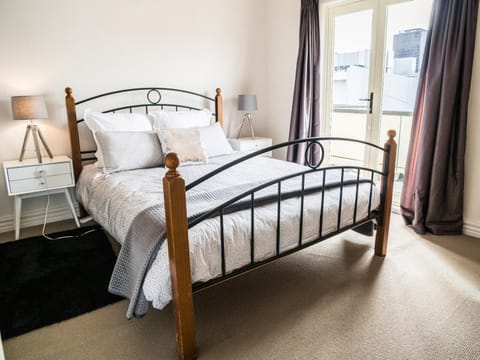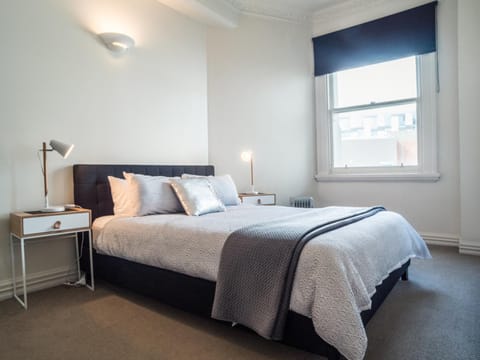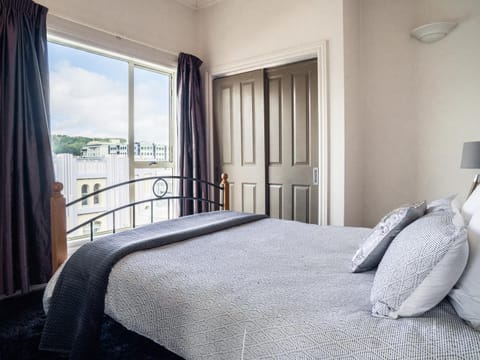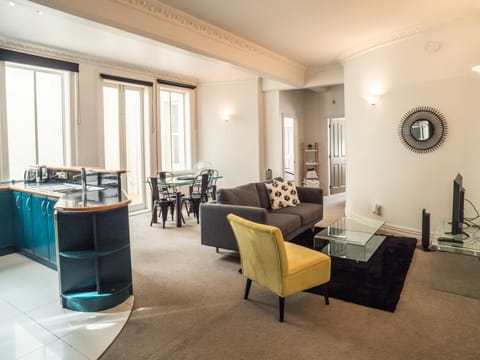 Apartment in Wellington
Küche/Kochnische
Internet/WLAN
Waschmaschine
Über diesen apartment 
miete
Befindlich in Wellington, dieses charmant ganze wohnung für EUR 133 pro Nacht ist ein phantastisch Option für Ihr nächstes Reise. Das U Suites on Manners liegt nur wenige Schritte von der Cuba Street entfernt und bietet kostenfreies WLAN sowie Unterkünfte mit einer Küche, einem Sitzbereich und einem Flachbild-TV.
Küche/Kochnische
Internet/WLAN
Waschmaschine
Balkon/Terrasse
Spülmaschine
Fernseher
100 % verifizierte Bewertungen
3.2 / 5

"Durchschnitt"

(381 Bewertungen)
Where it was is great.Right in the middle of the shops.Great for graduation stay. Very quiet too though.
The bed was too hard for me an I didn't like the stairs much. One toilet roll isn't enough either.
We loved the apartment. location was amazing apartment was great set up was excellent … was too hot and difficult to get relief.
apartment needed air conditioning as it was stifling hot. There was one fan that we used constantly to get relief from heat.
Great full-up apartment above the Burger King on Cuba Street
Feb 2020
We had the two-bed apartment. This is not a normal hotel room...it was like a full-up apartment. Large living area and kitchen. Bedrooms were proper size. Plenty of windows overlooking the Cuba Street district. Really nice. The kitchen had everything you need for daily use. Everything you want is located on the streets below. You are close to the harbor, eating, shopping.
Remember your location. You are above Cuba street. That means (especially weekends) that young people are 'celebrating' the weekend!
We actually ended up choosing alternative accomodation because we weren't happy there and didn't feel safe or comfortabl
Jan 2023
Was able to talk on the phone to the staff
The property (building and room), wasn't very clean or tidy. Stairs, walls, balcony and entryway were discoloured, carpet was ripped up from the ground in areas, elevator had a gross smell
good central location
Sep 2022
quite noisy on a Saturday night, needs a good clean
Very central and handy for everything
Building getting tired. Parking is difficult.
The size of the apartment, the indoor balcony, location was awesome, and the place was really clean. Will be looking for this apartment for future stays, and the wifi works for streaming
Some things were a bit dated and lift was a bit smelly, duvets could use a cover on them.
It was okay for a night stay. It was moldy throughout the apartment and the whole building. It was giving me allergies, I couldn't breathe well and sneezing all throughout the stay. Towels were not clean. The shower door handle was broken and it didn't close properly. The elevator stopped at the second floor and we had to take a flight of stairs with our suitcases.
The location was fantastic and our host Elina was very accommodating. The instructions we received on the day of arrival were excellent and made it very simple to access the building and find our apartment where we found our keys in a lockbox outside the apartment door and we had 3 keys to share amongst our group . She also sent a small video of our apartment and when we saw there was only seating for 3 a quick email asking her for a 4th lounge seat to be put in the apartment, was no problem at all. Overall we had a great stay and we will be back. Thank you Elina 👍🏻
The smell in the lift in particular and also the downstairs entrance was terrible. Our only critisism of the apartment would be the steep stairs up to our bedroom, however a bannister all the way to the top level would've been helpful.
great location but thats it
Jan 2022
not clean, never saw staff, no extra bed set up, no air conditioning, no views
great location, but the state of the place was a let down for the price paid
Apr 2023
beds were terrible. it was a quite rundown and not very clean shower door didn't close plaster falling off the walls
There was mould all over the curtains and the roof of the bathroom. The windows rattled in the wind and are so thin we could hear every conversation on the street as people walked past. Big stains on the carpet in the bedrooms. I can't believe how much we paid for disgusting accomodation.
Excellent but too short.
Jun 2021
The location is brilliant. the outlook was great. The person we dealt with was obliging by allowing us to go in a little early to drop off bags. The instructions for getting in were clear and easy to follow.. We would certainly look at using the apartment again.
The location couldn't be much better to experience Wellington and get around the city. We had apartment #3 and it was quite a spacious apartment with comfortable beds.
Unfortunately the apartment was a bit tired and dirty, the bed was missing some slats and when we went to fix it there was tissues, some litter and socks under the beds so it just a little grubby.
great central location and cool old building
Aug 2022
the location and building I really liked
there wasn't any sugar for coffee
Great Location & Space
Sep 2021
The Apartment was spacious and light for 5 adults staying. Convenient in Cuba Street for great location to walk to central city sights. Nice to have a kitchen and space to relax with family though - thank you
Bathroom layout was not the greatest. Blinds and lights in one the bedrooms did not work. Just needed some maintenance on those little things. It was also a little noisy which is to be expected with street noise in central city at the weekend.
Great location, comfy rooms, good amenities.
Apr 2023
The apartments were very central.
The 2 flights of stairs that you had to walk up after a night on the town 😂 and the dryer in one of the apartments didn't work.
The absolute best location. Super close to main attractions and right in the middle of the city. No more than a 15 minute walk away from anything.
The beds weren't the comfiest but worth what you pay.
Super comfy, great location, good value for money.
A little dated but really comfy.
Quite good but a few improvements are needed for the price we paid.
Apr 2023
We didn't have a dish cloth. The shower door didn't close properly, thus water went over the bathroom floor. Needed extra blankets and pillows.
getting into the building was abit tricky
this is a good spot for a night to stay in but the apartment needs some TLC. windows wouldn't close doors were not o
Aug 2022
walking up 2 flights of stairs with luggage and an elderly mother also extremely hot
It was a very good location but could've been more comfortable. As it was, we weren't there much.
May 2022
Window was broken and it was raining, so the apartment was draughty. Also, the lighting was very dull and gave the place a morose atmosphere.
Unclean, smelt musty inside. Elevator area smelt of rubbish and flies were hovering. Bedroom balcony door was unable to be opened. Lounge chair unsafe needed repaired. Toilets did not flush properly. Fighting and opposite apartment door smashed early hours of Sunday morning, felt very unsafe
This property was so dirty, it smelt like mould, was super dirty and grimey on the blinds, windows and even had mouldy stuff on blinds and bed head. I haven't ever stayed somewhere so dirty.
Not worth the money.
Jan 2023
The photos online are a bit catfish like - it's tiny. There is no lift to go up 3 flights of stairs so if you've got heavy luggage like we did - you need to lug it all the way.
The main lights in the room didn't work, broken furniture, no dish cloth, lamps didn't work, internet slow and the TV kept jumping. Room needs maintenance
The apartment was run down with plaster coming off the ceiling in the lounge and kitchen was not very clean. Could not see through the dirty windows. The couch in the living room was not comfortable to sit on at all (could be made into a bed). Bathroom had doors in front of the washing machine taken off and a floor fitting was left which resulted in being stepped on several times with bare feet. Price was way to high for what we got.
Need new blinds!!! They were so dirty I didn't want to roll them down
Really enjoyed the accommodation.
Oct 2022
Last 4 flights of stairs were a nuisance, with heavy suitcases. A pity the lift didn't go to the top.
central good views q1uite a few stairs
Nov 2020
Key collection wasnt open, some interesting other clients 'hanging around' who were actually intimidating... not from Umanners but shared admin place for key collection with another place Lots of stairs that we didnt know about for the elderly in law with us.
Wie viel kostet dieser apartment im Vergleich zu anderen in Wellington?

Der Durchschnittspreis für eine Anmietung in Wellington beträgt EUR 91 pro Nacht. Diese Miete liegt EUR 42 über dem Durchschnitt.
Ist das Parken in diesem apartment inbegriffen?

Das Parken ist nicht als verfügbares Ausstattungsmerkmal bei U Suites on Manners angegeben. Für weitere Informationen empfehlen wir Ihnen, sich mit dem Anbieter der Unterkunft in Verbindung zu setzen, um zu erfahren, wo Sie parken können.
Gibt es in diesem apartment einen Pool?

Wir haben keinen Pool gefunden, der als Ausstattungsmerkmal für diesen apartment aufgeführt ist. Es kann sich lohnen, noch einmal zu prüfen, ob ein Pool für Ihren Aufenthalt wichtig ist.
Ist U Suites on Manners haustierfreundlich?

Leider ist dieser apartment nicht haustierfreundlich. Versuchen Sie erneut zu suchen und filtern Sie nach "Haustiere erlaubt"
Welche Ausstattungsmerkmale sind bei U Suites on Manners verfügbar?

Wir haben 6 Ausstattungsmerkmale für diese Unterkunft gefunden. Dazu gehören küche/kochnische, internet/wlan, waschmaschine, balkon/terrasse und spülmaschine.