PM Octagon Ipoh Suites & Apartment 3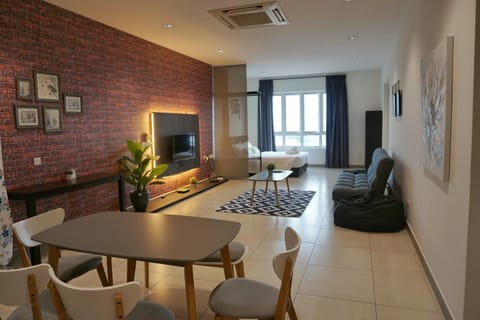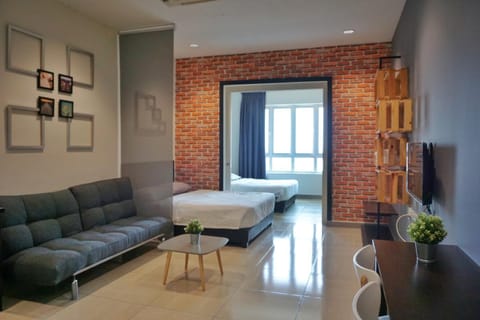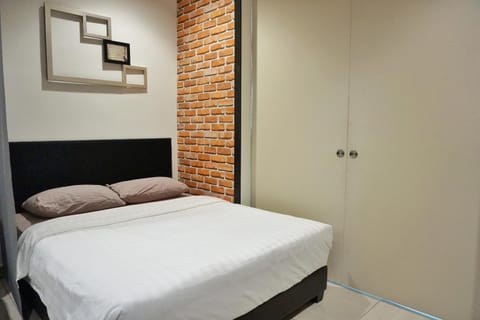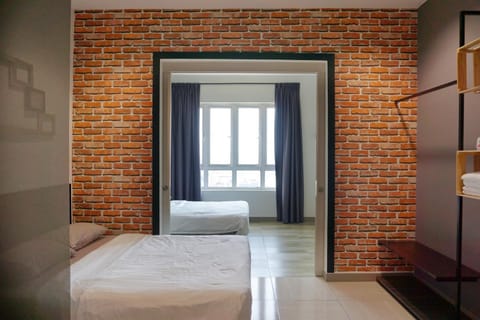 Apartment in Ipoh
Pool
Klimaanlage
Küche/Kochnische
Über diesen apartment 
miete
Eingebettet in Ipoh, dieses charmant entire apartment für EUR 45 pro Nacht ist ein großartig Option für Ihr nächstes Pause. Situated in Ipoh, 600 metres from Ipoh Parade and 5.8 km from AEON Mall Kinta City, PM Octagon Ipoh Suites & Apartment 3 features accommodation with free WiFi, air conditioning and access to a garden with an outdoor swimming pool.
Pool
Klimaanlage
Küche/Kochnische
Internet/WLAN
Parkplatz
Waschmaschine
Fernseher
Garten
Familienfreundlich
100 % verifizierte Bewertungen
4.1 / 5 (1'050 Bewertungen)
I am definitely booking it again if I visit Ipoh and it will be more than one day. Marvellous stay!
Nov 2021
We didn't take the breakfast as we wanted Ipoh food. The location is perfect. The beds/mattresses were very comfortable. Unit was very tidy & exceeded our expectations. Great swimming pool and walking/jogging path.
A broom and a pan (for simple cleaning) especially for hair on the floor. Tv wasn't easy to operate and we actually couldn't watch it. For a night's stay was okay but more than that than might not be nice. 4 pillows on each bed would have been more comfortable 😴 .
walking distance to hotspots
Very spacious and clean. Nice swimming pool view. Nice view of the opposite shops. Recommended condo 8-10-1.
Internet connection was poor therefore the tv box didn't work well. For the bathroom with frosted glass, it is still exposed. People outside could still see inside the bathroom.
convenient and easy, meet with our need to just drop in to have some nice Ipoh foods
Feb 2022
very conveniently located in old town. we stayed at 18th floor, the apartment provide a very nice view of Ipoh city
it's a very short trip hence we can't comment much
good place to relax mind and body
May 2022
very convenient and apartment is very huge and spacious aircon are very cooling and i got a high level apartment hence it's very cooling and very good view
the toilet has bathtub however the bathtub water has no hot water and the toilet is quite dirty and the apartment is smelly due to the cleaning think the cleaner mop or something is smelly and they use it to clean the room hence causes the smell
Great place to enjoy food and shopping in Ipoh
Sep 2022
Very clean apartment, clear easy instructions to collect house keys. Apartment owner responded very promptly to my enquiry as well as quick action when told one bathroom had a small leak. Premises is well situated in town center. Definitely recommend this apartment to our friends. We will return!
There is ceiling leaking (master bedroom) during the heavy rain..
This is the second time my partner and I stayed. I liked the view from my window so much. The air-conditioning was excellent. Friendly staffs. Will come again..
This apartment location is good to access to all travel spot
Parking space exit route is complicated
The unit is very clean and comfortable, swimming pool is nice.
The unit is spacious the room n scenery is nice. Very satisfied with this unit.
Nothing that i dislike a bout this place just the timing probably due to MCO couldn't use the swimming pools. But i do aware bout it.
The unit is spacious and clean. everything is perfect. Perfect for stay with family and friends.
Feels like home..
Nov 2021
The spacious and clean studio house apartment suitable for family gathering and medium sized family stay. Kiddos love the bath tub. Would be great if microwave oven provided.. 👍👍👍
The water backflow a little bit from bath tub to the toilet floor drainage makes the toilet floor wet. High slope parking at level 4 above. Bumper got severe scratch.. 😭😭😭
The room space very big and very comptable sofa
The property locate in the town area so it is very convenient to go every place.
The parking place is too oblique
The location was great. The apartment was very spacious.
Lack of facilities . There was no microwave oven or cooking facilities for us to heat our takeaway food. Dishwashing sponge and wash cloth for doing the dishes and wiping the tables looked worn out. It should be changed for every new lot of rental for hygiene reason. The drainage in the main bathroom was bad. In the morning you stand on a pool of water from the night before as you have your shower. No hand soap, liquid or bar was provided. We had to buy our own for the 2 bathrooms. Only a multipurpose shampoo/shower gel provided in the bathrooms and even they looked grubby. One tv remote missing so we can't watch tv during our stay. A bit noisy but that could be attributed to the location
Will consider the same location next time we're back in Ipoh!
Aug 2022
The location was good, places of interest/souvenir shops are nearby (within 10-15min drive). There is also a 7-11 right opposite, which is very convenient! Both netflix and youtube were available on the TV :) Accommodation was huge and clean!
The fridge was not cold enough, we waited 3h but couldn't make any ice cubes. Thankfully the 7-11 opposite sold ice cubes~
It was a good stay. Recommended for family.
Mar 2022
The location was good. Easy access to all the famous locality food and things to buy. It's also close to the concubine street. Place was clean.
The furniture was broken. They repaired it but it was still a bit shaky. Netflix need to use own account to access. There's no balcony in the apartment. Other than that overall was ok for a short trip.
The location is very good. Walking distance to the famous biscuit shops, dim sum and restaurants.
when i check in here, it was very clean & the room same as in the pictures as i expected. Not forget the owner was s
Mar 2022
The location is very good easy to access to any restaurants in town. Also this property nearby town very convinient. Walking distance to any shop also nearby.
i am allergic person, the blanket makes me itchy. You should wash the blanket often.
A great location with a wonderful view
Jun 2022
The location is so great that I can walk to many famous restaurants and shops. It is also at the central area which makes travelling to various places in the city an easy task. I absolutely love the corner unit and the city+mountain view is amazing! I am also thankful that the host is always contactable and I appreciate how she always tries her best to answer my questions and resolve any issue I have with my stay.
The only downside I'd say is the aircon in the living room. For some reason, a timer is set which cannot be cancelled and it is tough having to figure out ways to turn the aircon on again and this affects those sleeping at the living room area. The slopes at the carpark is pretty steep and scary so be careful when you're driving. It is still a really good stay and I'll definitely come back again.
The location is great. Rachel was so accommodating. Thank you.
The air conditioning vent in the bathroom came out. Wet the bathroom floor. Dangerous for old folks and kids.
Good and comfortable in overall experience
Jul 2022
The location is good which is in walking distance to Bean Sprout Chicken Rice shops, Salted chicken and local snacks shops. The host was good, helpful and friendly, allowed us to extend 1 hour extra for check-out while we were not able to rush back on time.
The apartment is still looked new and thus clean. But, the shower room had soup gum on the floor and made it sticky. One of the bed rooms has sweaty smell and hope that they will do air clean after guests leave.
nice apartment just a bit of cleaning needed
May 2022
the location close to restaurants
a bit dusty at the window panels
convenient, clean
Jul 2022
The house is clean and convenient
i really like the rustic, minimalist and open design house.
Jun 2022
- the design. i like the rustic, minimalist and open design house. - could actually fit 6 adults. - comfy. great privacy for coming >1 families. one of bedrooms and bathroom are separated from the living hall by a door. - hot water working fine - spacious living hall with great natural light as it placed many windows there -good wifi and youtube on TV
-steep road to parking. we ended up parking outside during the day. - no kitchen/microwave
The convenience and nearby locations.
The apartment was very near to the town area and easy to look for nice food around there. The unit also very neat and tidy. There was 2 big bottle of mineral water supply (appreciate that)
The room air-conditioning was fixed and unable to adjust (too cold) at night and the toilet sliding door was stuck (roller need to changed). Other wise the unit was clean and nice.
If we facing problems we can call directly to communicate will be good.
Apr 2022
The apartment very clean and spacious, utensil provided, fridge is big enough. Very convenient to dinner place or breakfast dimsum also near by, walking distance.
About the car park, only mentioned which level but didn't tell specifically can park any slot in level 5, I had msg to asked but no answer.
The apartment is spacious; excellent location, a lot of famous restaurants and shops nearby. The room and bed is comfortable, good wifi. Will stay here if we come to Ipoh again.
The floor abit sticky; would be great if a folding table can be provided as spare dining table. The kitchen's sink tap is leaking and the sofa bed need to upkeep.
The best place to stay
Nov 2022
The apartment is clean and there are numerous facilites provided. I really like the apartment as it is very spacious and comfortable. Definitely will book this apartment again.
Location good, apartment is clean . overall acceptable.
May 2022
The apartment is clean and acceptable except the Air-Cond in the master bedroom is not functioning well. The Air-Cond keep cutting off after half an hour, and we have to re-start after very half hour. Also the light in the bathroom in the master bedroom is not working.
the accommodation location is in a strategic area, all the shops and places of interest are nearby
some of the item in the accommodation has broken, like the toilet door can't be locked, also the main door can't securely being lock too, this cause a lot of nuisance to us, scaring someone might enter when we're away the AC control in one of the room not functioning, you have to manually switch on the AC BY climb up to reach the unit
overall satisfying
Sep 2022
Strategic location in the middle of Ipoh city
Provide microwave. Internet speed super slow.
parking area. it very tricky
Spacious room and great location
Bed could be much better. Shower head is semi clogged.
unable to log out Netflix account
spacious living room, nice bathroom & pool at level 8.
Centralize aircond, the main door seems bit difficult to close & the room partition door lock is bit weird. Internet provided always leg.
Wie viel kostet dieser apartment im Vergleich zu anderen in Ipoh?

Der Durchschnittspreis für eine Anmietung in Ipoh beträgt EUR 46 pro Nacht. Diese Miete ist EUR 1 günstiger als der Durchschnitt.
Ist das Parken in diesem apartment inbegriffen?

Ja, das Parken ist als Ausstattungsmerkmal bei PM Octagon Ipoh Suites & Apartment 3 aufgeführt. Für weitere Informationen empfehlen wir Ihnen, sich mit dem Anbieter der Unterkunft in Verbindung zu setzen, um zu erfahren, wo Sie parken können.
Gibt es in diesem apartment einen Pool?

Ja, bei PM Octagon Ipoh Suites & Apartment 3 steht ein Swimmingpool zur Verfügung. Genießen Sie das Wasser!
Ist PM Octagon Ipoh Suites & Apartment 3 haustierfreundlich?

Leider ist dieser apartment nicht haustierfreundlich. Versuchen Sie erneut zu suchen und filtern Sie nach "Haustiere erlaubt"
Welche Ausstattungsmerkmale sind bei PM Octagon Ipoh Suites & Apartment 3 verfügbar?

Wir haben 9 Ausstattungsmerkmale für diese Unterkunft gefunden. Dazu gehören pool, klimaanlage, küche/kochnische, internet/wlan und parkplatz.