Wharf Retreat Unit 2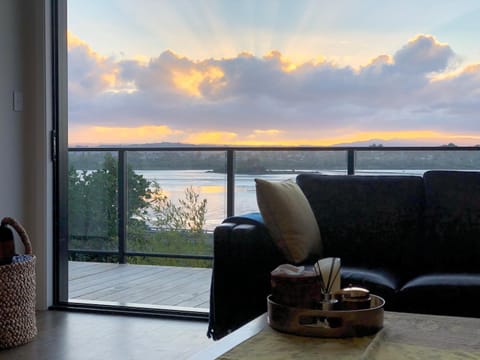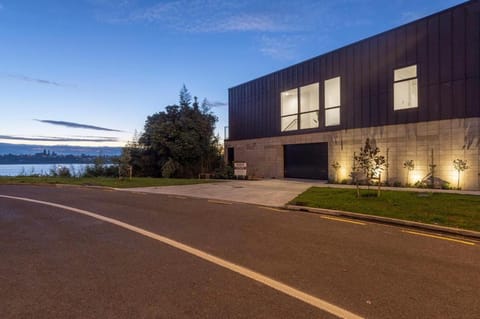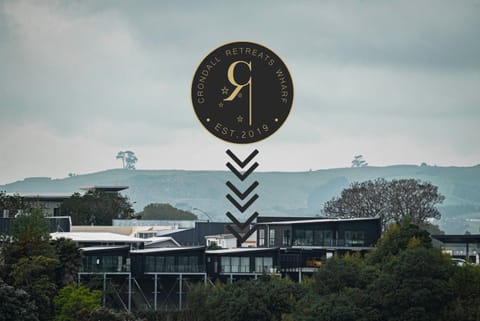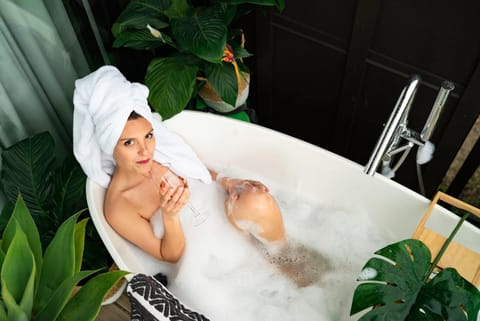 Apartment in Tauranga
Pool
Klimaanlage
Küche/Kochnische
Über diesen apartment 
miete
Gelegen in Tauranga, dieses schön entire apartment für EUR 186 pro Nacht ist ein großartig Auswahl für Ihr nächstes Reise. Das Wharf Retreat Unit 2 erwartet Sie mit einem Garten, einer Terrasse, kostenfreiem WLAN und Meerblick in Tauranga. Die Privatparkplätze am Apartment nutzen Sie kostenfrei.
Pool
Klimaanlage
Küche/Kochnische
Internet/WLAN
Kamin
Parkplatz
Waschmaschine
Balkon/Terrasse
Spülmaschine
Whirlpool/Spa
Fernseher
Strand/Ufer
Garten
Familienfreundlich
100 % verifizierte Bewertungen
4.3 / 5 (41 Bewertungen)
Best Bath in the Rain Unit 2
Nov 2022
We never met the staff,but I marked it excellent. They came in to fix the WiFi straight away. The place is new, facing beautiful views of the estuary and roadway below, there is a bath on the deck, excellent place to be in the rain and dark. Very private with a big view. There were 6 of us in the party, 2 couples and 2 singles. We fitted in well. Excellent kitchen, glassware is not mentioned on the rubbish bin. We left them seperate. Loved the rollout mat for the deck. My king bed was great, no complaints from the others.
Loved everything in this apartment.
Apartment anyone can enjoy
Mar 2022
Very spacious apartment, nice views and comfy bed
Unfortunately there were ants in the kitchen but this didnt deter our experience.
nice place, we'll come back again
Oct 2022
out of my price range.
Oct 2022
very cold as the place doesn't get any sun inside.
A very comfortable stay in a beautiful location.
Oct 2022
The property was in a quiet location with good security and parking. The beds were very comfortable and the property was very clean and well presented. Having a washing machine and dryer was handy.
The lockbox was in a bit of a difficult location near the ground and I had to kneel on the ground to access it. We had a little trouble with the internet but it was quickly resolved by the owner. Everything else was fabulous.
Not much is perfect with apartment rental accommodation
Feb 2021
The location, parking good. View ok. Deck has no seating furniture - stand look then retire inside. Bath on deck novel but moved a bit when 2 of us tried it!
Apart from main on suite bedroom, all other beds had no sprung beds = kapock type mattress. Silly as photos from owner show a nice sleeping environment but reality is a tourist cabin sleeping mattress and hard as. 2% of population would like those mattresses. Massively overpriced assets. Bigger toaster needed. Not suitable for older folks as one bed in conference room was locked against a wall and had to disturb partner to get out of bed onto floor. Crockery and cutlery way short of need as 6 guests need 2 sets standard for a day and 3 sets for 3 meals at this establishment per day. Sure dishwasher useage helps but base equipment shy of comfortable. Rubbish bins tiny for waste. Recycling ok but small facility. No place to hang anything in bathroom. Did I mention 4 of the 6 beds were hard?
Great spot for friends
May 2021
Spacious, modern and clean. Outdoor bath was lovely
Initial entry was a bit of a rigmarole
Comfortable,clean, and safe.
Sep 2022
Response to phone calls, and messages left on phone.
Annie was very responsive and stayed in touch the whole time. We'd stay here again.
Mar 2022
Loved the location, the modern apartment with separate bedrooms and bathrooms. The view was great and secure garage for the car. A short walk to bars and cafes.
Wifi didn't work, and there were ants in one of the bedrooms. Outdoor furniture on the deck would have been great to enjoy the sun. One of the heat pumps needs attention. Most of these were minor.
nice clean comfortable and centrally located
Feb 2023
TV only having prime not all free to air channels
a central location with a nice view. was able to meet with family friends
Jun 2022
I didn't stay personally but my husband and sister in law said it was very nice
Private and comfortable holiday getaway. Would definitely come back.
Jan 2022
Host replies quite quickly if required. Very clean. The ensuite bedroom bed was very comfortable. Walking distance to waterfront, and short drive to the Mount. Great to have two parking space. The unit was quiet and private. We loved having the espresso coffee machine. Kitchen well equipped. Nice to be able to wash clothes during travel.
The bathtub was out on the balcony. Therefore have to wear togs when using. It was not a spa unit. However, great view and ambience to soak on the balcony during sunset or night time.
Handy to town, modern and clean, great service
exceptional apartment, great staff,
only drawback was it was close to a motorway so occasionally got some noise but mostly pretty peaceful
Annie and Guy are so nice to deal with. Rooms are fantastic, views are A+, facilities are excellent. Highly recommend su
Jul 2021
Everything! 100% recommend this property. Immaculately presented, fully equipped, great location.
Blinds let in a bit too much light for my liking.
Beautifully decorated and incredibly clean. Beds were extremely comfy. View was beautiful and location was terrific.
Beautiful apartment. Very comfortable, and everything you need. We would definitely recommend to anyone looking to stay in Tauranga.
Beautiful apartment, lovely views, excellent location
Beautiful luxury unit with amazing views located close to shops and restaurants
Jan 2023
Annie was a fantastic host - caring and kind, she made our stay easier despite visiting Tauranga for a family funeral. Annie is responsive but also detailed, I really appreciated the instruction manual at the unit, this helped us enjoy the unit without any issues or interruptions. Large sized luxury unit in a great location with beautiful views - we will definitely stay again when we next visit NZ.
Very disappointing
Nov 2022
A lovely, large unit with a nice view
We had a very bad experience with this property with regard to communication with the owner, who is located in another country and the assurances she made to us. We could not gain access to the property without providing a passport or drivers licence to the owner prior to our arrival. Despite the concerns expressed about the safety of my personal information and assurances that it would be safe, it was not treated appropriately and uploaded to a shared drive. No proof was provided that the information had been destroyed. On arrival at the property the lock box for the key was not working. After an hour and a half of communication back and forth, we were offered a dinner to compensate us for the inconvenience. This was not followed up on and the alternative arrangement of a discount on a future booking is not achievable for us. The rules around using the property are many and demeaning. security cameras are installed at the entrance and you are warned that you are being watched. A very unpleasant and unprofessional owner with little regard for her paying guests
In spite of what We
Nov 2022
Almost everything, especially wake up with a fresh coffee that provided by the house.
in the kitchen and bathroom were sticky with some sorts of very sticky drops on the flooring for our shoes and my socks were not on. I picked some red hairs as we entered the house. some dirt and crumbs in the living room sofa floor area. in the master bedroom behind the door a lot of dirts and some dead bugs. Overall the house is still very clean and tidy.
Lovely accommodation; a walk from the restaurant district and great parking.
Oct 2022
1. Lovely kitchen - made for a comfy stay. 2. Proximity to pedestrian zone and restaurant hub was a treat. We thoroughly enjoyed being able to go for a walk for dinner and walk along the waterfront. 3. Main bedroom and living area was lovely.
1. Directions to the lock box could be clearer. Upon arrival at the property it took some time for us to discover the lock-box mounted on a box, facing away from the road at ground level, the same colour as the wall onto which it is mounted. I was entering the Code into Unit 1's door lock and into the gate electronic lock repeatedly. Almost gave up when I by chance discovered the actual lock box. 2. Second bedroom double bed was reportedly too firm and made for a tough night's sleep. 3. Apartment manuals could use with an update (information relating the bins/garbage was out of date, car parking bay numbers was out of date). 4. Main bathroom door couldn't lock
Wie viel kostet dieser apartment im Vergleich zu anderen in Tauranga?

Der Durchschnittspreis für eine Anmietung in Tauranga beträgt EUR 141 pro Nacht. Diese Miete liegt EUR 45 über dem Durchschnitt.
Ist das Parken in diesem apartment inbegriffen?

Ja, das Parken ist als Ausstattungsmerkmal bei Wharf Retreat Unit 2 aufgeführt. Für weitere Informationen empfehlen wir Ihnen, sich mit dem Anbieter der Unterkunft in Verbindung zu setzen, um zu erfahren, wo Sie parken können.
Gibt es in diesem apartment einen Pool?

Ja, bei Wharf Retreat Unit 2 steht ein Swimmingpool zur Verfügung. Genießen Sie das Wasser!
Ist Wharf Retreat Unit 2 haustierfreundlich?

Leider ist dieser apartment nicht haustierfreundlich. Versuchen Sie erneut zu suchen und filtern Sie nach "Haustiere erlaubt"
Welche Ausstattungsmerkmale sind bei Wharf Retreat Unit 2 verfügbar?

Wir haben 14 Ausstattungsmerkmale für diese Unterkunft gefunden. Dazu gehören pool, klimaanlage, küche/kochnische, internet/wlan und kamin.