The Robertson Kuala Lumpur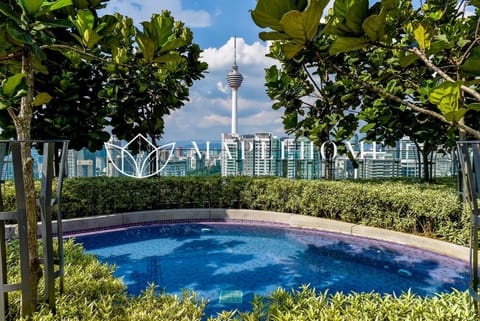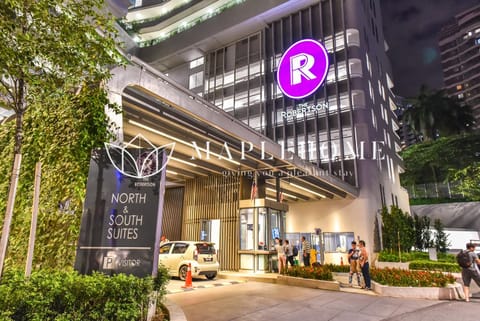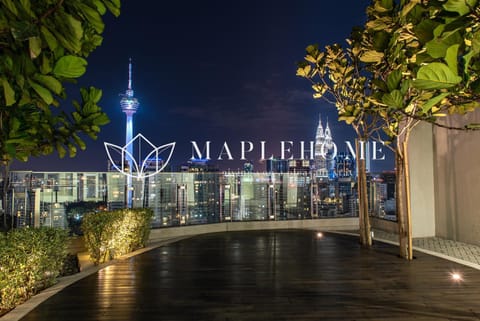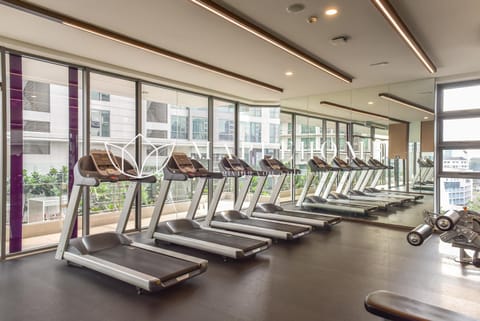 Apartment in Kuala Lumpur City
Pool
Klimaanlage
Küche/Kochnische
Über diesen apartment 
miete
Befindlich in Kuala Lumpur City, dieses attraktiv entire apartment für EUR 40 pro Nacht ist ein phantastisch Option für Ihr nächstes Pause. Situated in Kuala Lumpur, 1.1 km from Berjaya Times Square and 1.4 km from Starhill Gallery, The Robertson Kuala Lumpur features accommodation with free WiFi, a garden with an outdoor swimming pool, and access to a fitness room and a sauna.
Pool
Klimaanlage
Küche/Kochnische
Internet/WLAN
Rauchen erlaubt
Parkplatz
Waschmaschine
Balkon/Terrasse
Whirlpool/Spa
Fernseher
Fitnessraum/Fitnessstudio
Garten
Karte von Kuala Lumpur 

City
100 % verifizierte Bewertungen
3.9 / 5 (1'799 Bewertungen)
worst place to stay in! i hate it so much not worth my money at all
worst place to stay in! i hate it so much not worth my money at all
very fast and comfortable
Very clean place, good modern facilities. Nice pool and decent staff. They were ok to leave the luggage there for a few hours. Location was central . Right next to all major shopping malls and other locations.
No provision to help staff with luggage to their rooms. No overnight keeping of luggage like in other hotels. Two bedroom house had only one bathroom so since there were three of us, we had to share one which was difficult. You get what you pay for so can't complain too much .
Very clean and spacious car par. it provides 1 free parking per booking. overall okay
Total interior design for that unit so inspired
this is my fourth time staying at robertson, nice as usual
Staff were pleasently nice, but everything fell short by a mile. Never again.
Feb 2022
the staff were extremely friendly and helpful. they also created a whatsapp group between themselves and customer (one group per customer) to make communication very accessible.
- Complicated process for parking and getting in my room. To enter the room, there was a bunch ofnumbers as passcode. - Difficulty in finding reception desk. Went there and got stuck at the tower as you need a card to LEAVE the tower (which was not where the reception was). - Towels had to be requested, and came late (only after 2nd request) - One pillow smelled like feet. extremely terrible smell and they did not replace albeit promising to. Very uncertain if they cleaned the room.
The staff was friendly and helpful. The location was superb. Microwave, tv with Netflix and other appliances are good.
The house is quite small for group of 3. We just stay for one night so it doesn't matter. Check out time at 11 is early for us. We checked in late around 10 pm.
The servis and the room is very good
WEEKEND STAYCATION
Mar 2022
The room is spacious, the lighting is good. The amenities are useable, nearby convenience store and easy to access to nearby mall. TQ.
The washroom is smelly. I guess the cleaner should use the detergent that could wash away all the clot under the wash room drain. Maybe the wash room should be installed with the ventilation fan or maybe air freshner. TQ.
the Pool, the View, the building itself.
if timing for check in and out can extend to normal hotel timing like 2:00pm-12:00pm, it will be the best👍🏻
the place is on perfect area. view the best..
the room to small, only one toilet,
Don't stay here, pay a little more money and stay at a nice place
Jan 2023
The location was good. Close to all major attractions in Kuala Lumpur
Dirty, smelly poor customer service. I asked for extra bedsheets, they charged be 20 dollars per night.
the location, the apartment, the facilities was very good...
Need to tack picture of all room and place on booking..and upgrade the tv to smart tv
Oct 2022
The room totally not same with picture and the facilities does not meet our expectations
The location of the hotel is good. Near to shopping mall and hotspots.
The bad smell from the water pipeline of washing machine. The smell from the place eventually spread across the house! The smell is really disgusting.
Well located and quite new but with a very poor service experience.
Aug 2019
The location is very good. Close to some attractions and walking distance to Jalan Alor. Really close to Central Market and short drive distance to KLCC, Petronas Tower, etc. There are some restaurants and a small market on the street below the building. Building is quite new. Good pool and some playgrounds for young children.
Check-in process was the worst I ever saw in my life. This is not a hotel but a serviced apartment, need to be clear about that. You receive room keys in a balcony close to the front reception. Arrived 12PM, earlier than the check-in time (3PM) and room was not ready. Returned later and there was a crowd there, they request everyone to arrive at the same time with a poor structure to receive. They use WhatsApp to communicate with the customers, taking pictures of your payment, the keys, etc (be sure you have mobile connection when arriving). 3 people on the front desk taking care of only one guest! Took a while to receive my room. My room was dirty. There was an old coconut with a dirty spoon inside over the TV rack and there it stays my whole stay. I was there for two nights, and didn't have room service. My wife swept the room the time we arrived and there was a lot of dirty on the floor. Big building with only 4 elevators and full of people. You wait a while for the elevator. Received a room on the 43 floor and it was a pain every time I arrived and departed from the hotel waiting for the elevator. The "Bar" close to the pool was awful. Just buy your meal and drinks on 7 Eleven downstairs.
The location and amenities were great
Not exactly hotel like feeling with missing items that you find in a hotel
the house is complete with tv, ac, washer + dryer, microwave, induction cooker, fridge n cooking utensils.
The equipped kitchen and the size of the suite.
The overall experience and the "house" policies. They charge for everything: extra towel, extra linen, every hour before check-in time (3 pm) costs 50 ringgit so don't even think about early check-in. The ladies at the reception were just unsympathetic and unfriendly (except for the woman working at night, she was awesome). The room looked nothing like the pictures. It was tasteless and not clean. We will definitely never come back there.
The convenience of check in and check out, the room is clean too
Overall was great experience and quiet place to stay.
Dec 2022
The bedroom was spacious and very clean. Most of the kitchen equipment were there, internet WIFI was fast and all functioning well. Overall the place was nice and quiet for staycation.
Nothing much to comment but I would suggest host to provide at least a bottle of mineral water inside the room.
the apartment cozy beds are comfortable suitable for family trip / in group night view at the top garden fascinating great location near Bukit Bintang, Jalan Alor and Petalling Street
the cleanliness of washroom can be improved
Not worth the money spend
Dec 2022
1. Guard didn't know English or Malay, difficulty in communicating 2. Pipe beside the toilet is difficult to use 3. Too many things to fill up in registration form 4. Room is very small, not worth the money spend (can get the bigger room in Berjaya Times Square plus breakfast) 5. Washing machine in bedroom 6. No complimentary mineral water or bottle water 6. No complimentary tea or Coffee sachet Will not come again and will not recommend to others
staff was very helpful and friendly. 10/10 with the same person from previous check in . easy check in and most important thing is the lift is not crowded during checkout. staff also didn't complain as we late about 3-5min during checkout. everything is fine.
my first stay everything was perfect , the design was totally beautiful but second is not meet my expectations although the price is higher than the 1st one. I thought all of them the deco were same and very nice but this one was okay but not too nice but im okay as long as clean. the internet is not working during 2nd stay but good job to the staff who is responsible to reply me at 2am and still checking on the internet and im okay with the internet. please appreciate your staff because they were very good in customer service!
Convenient short stay
May 2021
Staff are efficient and helpful
Spacious, comfortable & clean, i really enjoyed the stay. Will come again next time The unit S20-8 was at the corner, can see wonderful views Toilet very comfortable, nice toiletries & soap provided The pool was superb. Gym was small but good enough. Free parking.
Tv signal poor, unable to watch a single drama Burnt stain at the iron was not cleaned, spoilt my clothes. The iron board also cannot stand properly The bread toaster very dirty inside
smooth pleasant stay thanks to professional staff
Dec 2018
smooth contact with hosts
Saving grace was the staff allowing us to change apartment
The place looks dated. Towels had some stains. First night apartment had baby cockroaches and a bad smell. Had to call them to clean the apartment and get the air conditioner working.
My Family Holiday Trip - The Robertson KL
Dec 2021
Master room aircon noisy.
I wish I did not stay in this hotel and will not recommend it to all my Saudi community members
Oct 2022
the receptionist did not allow me to see the room before booking They forced me to complete my booking and then asked me to go to my room. They should show the customer the room before booking things are not fiar and not encouraging at all😪😪😪😪😪😪😪💩
No privacy when u reach here. People are easily to enter your own room cause they got another access card.
Great value for location and the building is well maintain overall.
Feb 2022
Before I check in, there were 2 numbers for me to call to arrange the check-in. Only one of them is valid. I was a little worried that I might have trouble checking in because it was pass 9pm. I left a message on the first number via Whatsapp and waited for about 2 hours. Only then, I tried another number and someone answered the number. There was no utensils in the kitchen when we checked in. So we asked for it the next day, the host was nice about it. However, the housekeeper brought a cooking spatula. There was no follow up and I asked again for it at the counter later on. Overall, the communication from the host is polite and i know they are trying to do their best.
Bathroom is very smelly…room size are small..
Wie viel kostet dieser apartment im Vergleich zu anderen in Kuala Lumpur City?

Der Durchschnittspreis für eine Anmietung in Kuala Lumpur City beträgt EUR 37 pro Nacht. Diese Miete liegt EUR 3 über dem Durchschnitt.
Ist das Parken in diesem apartment inbegriffen?

Ja, das Parken ist als Ausstattungsmerkmal bei The Robertson Kuala Lumpur aufgeführt. Für weitere Informationen empfehlen wir Ihnen, sich mit dem Anbieter der Unterkunft in Verbindung zu setzen, um zu erfahren, wo Sie parken können.
Gibt es in diesem apartment einen Pool?

Ja, bei The Robertson Kuala Lumpur steht ein Swimmingpool zur Verfügung. Genießen Sie das Wasser!
Ist The Robertson Kuala Lumpur haustierfreundlich?

Leider ist dieser apartment nicht haustierfreundlich. Versuchen Sie erneut zu suchen und filtern Sie nach "Haustiere erlaubt"
Welche Ausstattungsmerkmale sind bei The Robertson Kuala Lumpur verfügbar?

Wir haben 12 Ausstattungsmerkmale für diese Unterkunft gefunden. Dazu gehören pool, klimaanlage, küche/kochnische, internet/wlan und rauchen erlaubt.