Luxurious Black Forest Holiday Apartment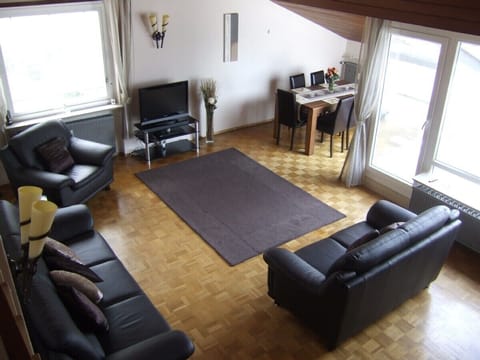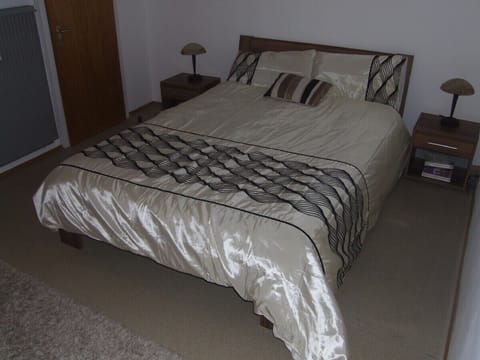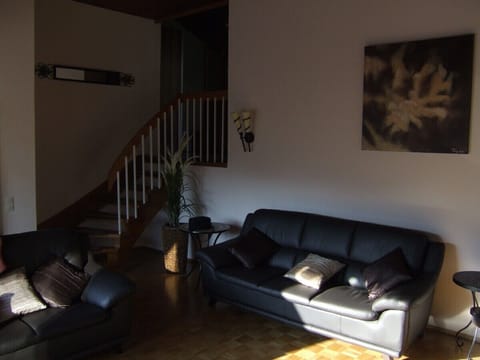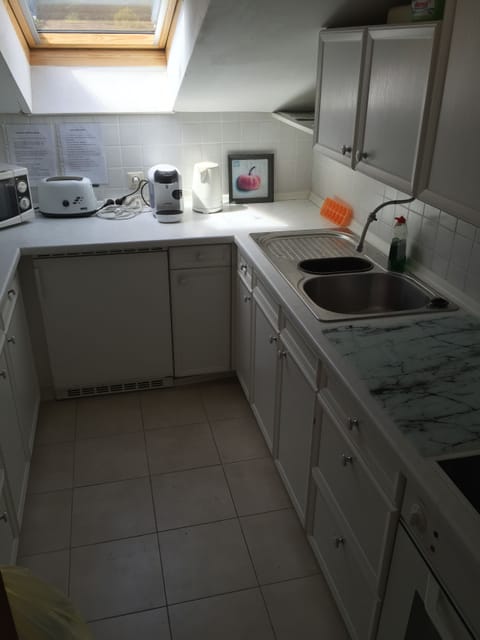 Über diese eigentumswohnung Unterkunft
Befindlich in Baden-Württemberg, dieses attraktiv eigentumswohnung für 86 € pro Nacht ist ein phantastisch Auswahl für Ihr nächstes Pause.
In der Nähe dieses Apartments für Familien befinden sich viele Attraktionen, darunter Möglichkeiten zum Skifahren und Möglichkeiten zum Radfahren. Es gibt praktische Parkplätze auf dem Gelände, sodass du dein Auto stehen lassen und in 1 Minuten zu Central-North Black Forest Nature Park oder in 8 Minuten zu Siebentäler Therme Bad Herrenalb laufen kannst. Wenn du deinen Horizont erweitern und weitere Gegenden mit der Bahn erkunden möchtest, ist Bahnhof Bad Herrenalb, 7 Gehminuten entfernt, die beste Wahl.
Zu den Vorzügen dieses Feriendomizils gehören 2 Schlafzimmer, 2 Badezimmer, ein Wohnzimmer und ein Grill. Dank der Ausstattung mit Internetzugang und Kabel-/Satelliten-TV kannst du es dir so richtig gemütlich machen; darüber hinaus steht dir ein DVD-Player und eine Stereoanlage zur Verfügung. Zur Ausstattung des Badezimmers gehören ein Haartrockner und Handtücher. In der Küche gibt es einen Ofen, eine Herdplatte und einen Kühlschrank sowie eine Kaffeemaschine, eine Mikrowelle und Kochgeschirr/Geschirr/Besteck. Und da vor Ort eine Waschmaschine verfügbar ist, musst du nicht so viel Kleidung einpacken und kannst mit leichterem Gepäck reisen. Zu den weiteren Annehmlichkeiten vor Ort gehören Bettwäsche, ein Bügeleisen/Bügelbrett und Heizung.
Ausstattung
Küche/Kochnische
Internet/WLAN
Parkplatz
Waschmaschine
Balkon/Terrasse
Fernseher
Garten
Karte von Baden-Württemberg
Bewertungen
4.5 / 5

"Ausgezeichnet"

(29 Bewertungen)
Very good spot to explore Schwarzwald 😎
3.0
Jun 2019
The apartment is situated in a lovely location but the sleeping arrangements could have been better as had to go through one bedroom to get to the other one which was awkward for 2 couples staying. Kitchen and bathroom very small and need updating. Roof top outside bit was lovely to sit in during the evening. Very large and spacious lounge.
The apartment is stylish and modern and exactly as is described. It is perfectly located close to the town centre. It is only a short walk from the bus stop 3 minutes and train station 5 minutes. Public transport is cheap reliable and regular. Using the apartment as a base for daily excursions to the cities of Baden- Baden, Heidelberg, Strasburg, and Karlsrue is highly recommended. A car is not necessary for this holiday. Walking or cycling along the well marked and graded forest trails is an excellent way to immerse yourself in the atmosphere of the area the combination of ancient woodland and mountains is the perfect antidote to urban stress and modern living generally. Our teenagers say don't forget to tell them about the Public swimming pool which has a 3m diving board, slides and fountains also included are all weather soccer pitch, tennis and volleyball courts, badminton and table tennis. My wife recommends the Therme Spa with a variety of wonderful pampering treatments and natural relaxants. After enjoying a meal in one of the many fine restaurants in the town centre take a stroll through the town parks which are bedecked with a rainbow of flowers. Finish off the prefect day with an aperitif on the apartment balcony overlooking the town. If you want Fast food and Nightclubs, disco bars and all night parties this is not the place for you. We can't wait to go back this summer it is our fourth time an every time it is different.
We enjoyed staying in this apartment so much in 2013 that we repeated the stay the this year. The building and surroundings to the apartment are really quiet, and yet the centre of Bad Herrenalb is only a few minutes walk away. Its a down hill walk to the town or the supermarket, which of course means an uphill walk back - but that pays of completely with the view from the balcony. We really like the way this apartment is decorated and kept - much nicer than your usual holiday apartment, and we would strongly reccomend staying there.
We loved Joe's apartment in Bad Herrenalb. It is in a wonderful location. The main street of Bad Herrenalb is just a short walk withrestaurants, shopping, groceries and the beautiful parks. The view is spectacular from the balcony...It was such a treat every morning & see the view. We were fortunate to have wonderful weather and enjoyed dinning there too. The apartment has a spacious living area...more than enough room for the two of us. We highly recommend a stay here. Joe is so resourceful and easy to work with!!
The apartment is situation in a very quiet residential block. It is equiped with everything you could possibly need, with stunning views over the delightful town and magical Black Forest hills. We spent most of our days walking well marked trails through the hills & forests, finding wonderful places to rest & eat in the most unusual of places. Evenings are best spent on the balcony, looking at the lights of the town, and listening to the owls hooting the forest. There are great transport links from the nearby train station, with regular trams into the heart of nearby Karlsruhe - a splendid city - as well as buses to Baden Baden and all the surrounding towns & villages. You don't need a car once you're here for sure. The air in the Black Forest is unbelievably fresh and clear. No wonder there are so many resorts here. Our one regret is that we ran out of time to try the spas. But, we'll be back to try those soon. A great place to relax, a wonderful location for those looking for something a little different, and the perfect holiday. Joe, many thanks.
Apartment is only a few mins walk from supermarket, spa, parks, restaurants etc. Apartment was spotlessly clean, big and airy, super balcony lots of space for dinner and sunbathing. Very modern and well maintained. Great kitchen and 2 bathrooms. Comfy sofas, good beds and linen. Good value for money. All the mod cons, tv, dvd, music etc. Really enjoyed our stay at the apartment and the full moon all night spa was amazing! Very pretty village, delicious cakes! Well connected with buses and trains. Hope to be back.
4.0
May 2011
We have just spent a lovely week here. The property was clean, tidy and very spacious. The view was wonderful! It was a great base to explore the region. We particularly enjoyed Strasbourg and Ludwisburg.
We spent three weeks in this apartment in July 2010 and had a wonderful time. The apartment was clean, tidy and spacious and met all our needs. For what we paid, we got very good value for money - in the past, I have paid a lot more for a lot less. The town of Bad Herrenalb can only be described as picture postcard. It was extremely clean and well kept. There is a lovely park nearby where my children loved to play table tennis. The swimming pool was fantastic and we spent many hours there! There were plenty of restaurants in the town and we were welcomed warmly at all of them. Our favourite was Andi`s Spatzlestube. There are the most beautiful walks on your doorstep. We were never bored during our stay - we hired bikes, swam, walked and visited many places - Europa Park, Baden-Baden, Heidelburg and Switzerland to name a few. At the end of the day, it was lovely to return to a comfortable apartment and enjoy a glass of wine on the balcony overlooking the Black Forest. If you are looking for a relaxing and peaceful break, I can recommend this apartment.
We spent ten wonderful, relaxing days in the apartment last summer, and we're keen to revisit. The apartment was clean and comfortable. We loved having a choice of two swimming pools within walking distance, an outside pool with diving board and slide, and a more sedate spa pool. Apparently there's a bigger and better outdoor pool just a short tramride away. We didn't need a car as the public transport is excellent, although you'd probably see more scenery and deep Black Forest with one. We visited Baden-Baden (beautiful), Pforzheim (good jewellery museums, otherwise a bit concrete, but it did have a Woolworths!) and Europa-Park (Blue Fire Megacoaster is amazing). Little things like the availability of games were very nice touches. To be really picky - I think the valley is a bit narrow, and there are parts of Bavaria that I prefer. But my daughter and I had a wonderful holiday, and will return, if not this year, then next.
The apartment was just right for our needs, it was clean, comfortable and in a lovely peaceful location but within walking distance of the village. We have an 11 and 13 year old who shared the bed in 2nd bedroom - it was huge - 2 large singles put together and they were more than happy to share, though should you need it there was a fold up bed as well. The village of Bad Herrenalb was set in a beautiful location, the drive to it through the forest was gorgeous. The village has a couple of very pretty parks to wander through, shops, restaurants and cafes - we treated ourselves to coffee and the most amazing cakes in Cafe Konig. There are many beautiful and interesting places to visit within about an hours drive away and it's just over a couple of hours to Lake Constance and Switzerland.
Häufig gestellte Fragen
Wie viel kostet dieser eigentumswohnung im Vergleich zu anderen in Baden-Württemberg?

Der Durchschnittspreis für eine Anmietung in Baden-Württemberg beträgt 83 € pro Nacht. Diese Miete liegt 3 € über dem Durchschnitt.
Ist das Parken in diesem eigentumswohnung inbegriffen?

Ja, das Parken ist als Ausstattungsmerkmal bei Luxurious Black Forest Holiday Apartment aufgeführt. Für weitere Informationen empfehlen wir Ihnen, sich mit dem Anbieter der Unterkunft in Verbindung zu setzen, um zu erfahren, wo Sie parken können.
Gibt es in diesem eigentumswohnung einen Pool?

Wir haben keinen Pool gefunden, der als Ausstattungsmerkmal für diesen eigentumswohnung aufgeführt ist. Es kann sich lohnen, noch einmal zu prüfen, ob ein Pool für Ihren Aufenthalt wichtig ist.
Ist Luxurious Black Forest Holiday Apartment haustierfreundlich?

Leider ist dieser eigentumswohnung nicht haustierfreundlich. Versuchen Sie erneut zu suchen und filtern Sie nach "Haustiere erlaubt"
Welche Ausstattungsmerkmale sind bei Luxurious Black Forest Holiday Apartment verfügbar?

Wir haben 7 Ausstattungsmerkmale für diese Unterkunft gefunden. Dazu gehören küche/kochnische, internet/wlan, parkplatz, waschmaschine und balkon/terrasse.