Wyndham Grand Tbilisi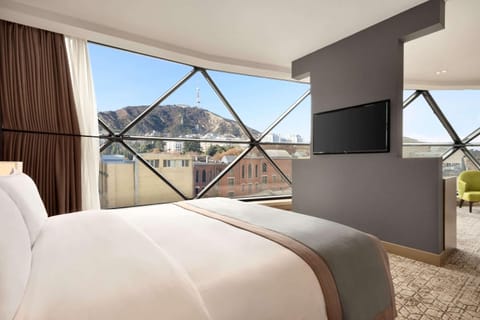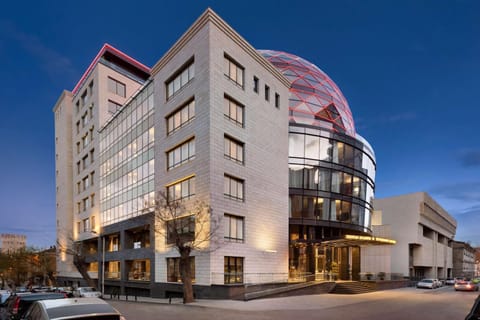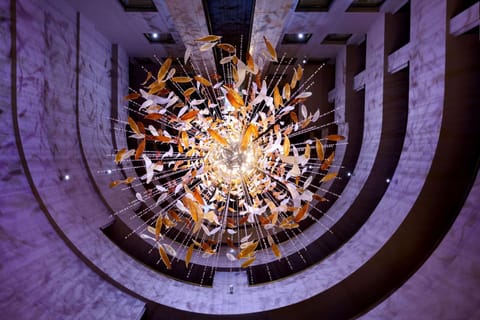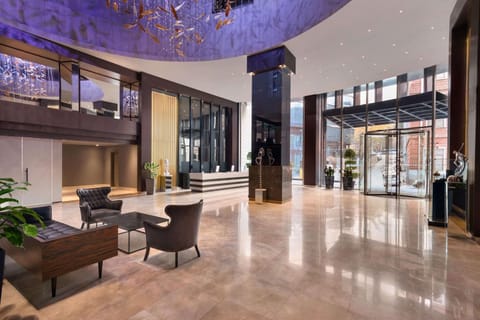 Hotel in Tbilisi
Pool
Klimaanlage
Küche/Kochnische
Befindlich in Tbilisi, dieses schön room in hotel für 37 € pro Nacht ist ein phantastisch Option für Ihr nächstes Reise. Situated in Tbilisi City and with Freedom Square reachable within 300 metres, Wyndham Grand Tbilisi features concierge services, allergy-free rooms, a shared lounge, free WiFi throughout the property and a bar.
Pool
Klimaanlage
Küche/Kochnische
Internet/WLAN
Rauchen erlaubt
Waschmaschine
Balkon/Terrasse
Whirlpool/Spa
Fernseher
Rollstuhlgerecht
Fitnessraum/Fitnessstudio
Familienfreundlich
100 % verifizierte Bewertungen
4.3 / 5 (1.425 Bewertungen)
Wonderful place to stay in Tbilisi!!!
Jul 2022
Wonderful place to stay in Tbilisi. It's in the city center with all the main sightseeing nearby. Very clean and cozy room with beautiful view.
Recommend to stay
Oct 2022
Wonderful hotel. Delicious breakfast, good staff. Location is very convenient
We loved the Stay, everything was good. Lovely Room, Good Breakfast, and Friendly Staff.
amazing location good staff
Apr 2022
very good location and amazing staff Special reception staff
not good internet and breakfast Buffet to small and not change 3 days
Very Good hotel Highly recommended
very good and clean and very good cooperation with front desk employees specially Magda and Tamara
Right in the center, but in quite side street
Sep 2022
very friendly staff. Amazing large panorama room. Clean. Right in the center, but in quite side street. Very good breakfast.
some of their WIFI routers are misconfigured (wrong password) and none of the Apple devices (2 iPhones & iPad) could get WIFI access in one of our rooms. Android & Windows devices work fine.
Very comfortable room and extremely clean. Location is just perfect. A typical 5 star hotel experience.
You can actually hear some noise from the lobby if you are booking the inner rooms which is not acceptable for a 5 star hotel. There is no Dental kit in the bathroom and the amount of shampoo given is too little.
very clean,nice suite,I liked the location,good employees.
room service only starts at 18:00 until 1:00,if you want to order coffee at morning,you can't! very strange
Enjoyed our stay at the property.
Jun 2022
Very clean and spacious room. City view was wonderful. I had booked standard room but later upgraded to city view at additional cost. The decision to upgrade proved to be right as we got an excellent view of the city from the room. The from desk staff was very helpful to identify the right room.
Top-quality hotel in the center of downtown Tbilisi, close to great restaurants, Old Town, Narikala Fortress, hipster craft beer bars, and other notable spots. The staff was excellent, breakfast was outstanding, and the room was very spacious comfortable (including one of the nicest hotel beds I've met before).
amazing food, amazing staff, amazing rooms.
Oct 2021
The Whole experience was great!, the staff is super nice, the place is amazing to look at and the room was a real 5 stars journey , in all aspects from the bed and the size, to the personal welcome that appears on the TV in the room. breakfast was good as well, the staff is helpful and take the time to help everyone, cook custom omelets and serve to the table if needed!
nothing actually, worth every penny.
The view from our room was nice but most rooms don't have a view. We originally booked a suite and it faced a wall and we had to downgrade the room size for a view.
It's very gloomy and depressing, no natural light comes into the lobby and the rooms unless you're on a high floor. It smells like sewage in several rooms. We had originally booked a suite but had to change rooms because of the awful sewage smell. As a result we had to downgrade to a smaller room because there were no other suites available. The smaller room at least had a view. It doesn't make sense that the suites don't have views. I requested a baby cot and it didn't have a mattress. Instead they put a folded up duvet which is a suffocation hazard for babies. All the sheets are stained in every room we had and we had booked 4 rooms. Even though we changed rooms due to the smell in the first room, we still got wafts of sewage smell in our second room.
The staff were very nice and friendly. clean rooms. breakfast very good. the area is nice and quiet
the staff were super friendly and patient with us, the hotel was clean as a whistle.
the rooms that we stayed at share the same view of the chandelier and nothing else, it was kinda gloomy if you don't go out, and i went to the spa but didn't find anyone there and called before hand and no one replied.
Great location, poor view
Jan 2022
The staff were friendly and accommodating
The patio view was horrible. We got the view of a chandelier, couldn't tell night from day.
The hotel is great although some things
Oct 2021
The staff was very friendly, the rooms were in a high level standard, very clean hotel with luxurious finishes. Overall I do think the hotel is great although some things can be improved.
The hotel is located of bad looking abandoned buildings. In order to leave the area you had to go through some narrow alleys too. We took a "King panorama" type of room. There was no balcony or any possibility to open a window which made us rely on the AC only. Throughout the day the hotel and the lobby looked dark and we had to renew the cards which served as room keys as the door didn't open. The breakfast seemed to lack many things considering the hotel's level of standarts. In addition, we had to add VAT of 18% and service fees of 10% to the prices mentioned in the hotel's lobby, These addition were only mentioned to us after our order although we asked about them prior to it.
The staff was great! The room is very clean and the spa and pool very nice.
The gym is poorly equipped.
Great personnel and location.
Jan 2022
The staff at the restaurant is awesome. I would particularly like to mention Salome (Sali) who was always friendly and went out of her way to make us feel comfortable and welcome. Another person that my husband and I are very thankful to is the front manager Magda who really worked with us to find us a suitable room.
The rooms do not have radiators. We stayed at the hotel in the winter, and the rooms were colder than I prefer.
The room was good, comfortable beddings. Breakfast was ok. Not much variety for a 5 star hotel. The location was close to freedom square but it wasnt on the main street. there was a construction going on next to the hotel.but overall it was good
Just add dental/sanitary kits to the washroom
The room is well furnished. The bathroom was very nice and well equipped.
The hotel is understaffed. The breakfast is very basic. The sound isolation is not that good as you can hear people walking in the corridor and next rooms
The room is really nice. Breakfast is great.
high recommend for Tbilisi
Nov 2021
the room are clean and comfortable the staff are very friendly and speak English
the location is not on the Main Street and the room view not that good
The reception staff were excellent, they recommended and booked restaurants for us every night. They also recommended a brilliant city tour guide as well as a wine tour guide. Comfortable room, decent breakfast and nice pool area.
the reception staff was very welcoming and helpful in every means
comfortable and clean room
Nov 2021
the property is new and spacious . Breakfast is alright
the location - its quite isolated for a 5 star property
the place was very nice and clean, the receptionists was very very nice and helpful they were also very polite and they have planned the whole trip for us.
there was no much things to do in the hotel, no music around
The panorama from my room
Great location, staff is nice enough but definitely NOT anywhere near a five star3/4star max
Nov 2022
The location was very handy to go and visit all key sights. I was followed from freedom square nearby up to a coffee shop where I decided to stop feeling I was being followed… so I wouldn't say the area in general is that safe for a lone female traveller…
- the lift (to call the lift is one of those digital buttons touchscreen type and it just never works… a nightmare) - the breakfast not five star (not very fresh - pancakes were hard as left in the dry heat too long, same for the scrambled eggs, cucumber could have been fresher and cheese too and more varied) - the room was inner court… seems that you get a price offer and you get the worst room basically… doesn't seem right to me! And quite noisy but did the job) - the toiletries v cheap and not that nice and really not five star - the room wasn't properly ready ie mini at wasn't refilled, hoover not done and ever done the five days I was there for - the lack of five star training of the staff in terms of handling customers - sharing lift with maintenance and cleaners - which is fine but not five star - the 'clean filter' message that appeared on the air con and when maintenance came being shake. The dusty filter in my face telling me 'see its clean' 😂… to which I said no and offered to clean it under the shower for him…
To conclude, we are satisfied with our stay at Wyndham Grand, and we will happily consider staying there again in the fu
Jan 2023
The location was perfect, right next to the square. The facilities were clean and comfortable, the staff was friendly and helpful. Everything was beautiful and looked kinda luxurious. The breakfasts were good but the menu was the same every day, I guess it would be better to change the menu for each day, at least some of the dishes.
The pool was very small and had a depth of 1.05 meters only, so it looked like a kids pool. The internet was awful and the browser could not load even simple pages, I had to wait like 30 seconds for a simple page to load. Not saying about our trials to watch a movie using the hotel wifi, as it could not load even the lowest quality of the video.
Loved it, and would definitely stay here again on my our next trip <3
Sep 2021
The location of the hotel is amazing, right at the center of the city and it lets you walk everywhere. The hotel itself is nice, the rooms are just right (for the ladies I recommend you bring your own hairdryer because the one in the room is very basic but no biggie). The staff is great, very friendly and helpful. They helped us book for restaurants and were always smiling and very welcoming. Breakfast was ok, if I were you I would skip the hotel's breakfast and have it outside, but otherwise it's ok. All in all the experience was great and I highly recommended to stay here :)
Overall, a pleasant stay with a wonderful panoramic view and excellent location.
Nov 2022
The hotel was cozy and private. The location was also ideal. Most staff were very supportive and prompt.
The steep incline leading to the property may be difficult for older guests or those with disabilities unless arriving to hotel door by car. I also feel the breakfast could do with some changes in options or variety once in a while.
The staff was super helpful and accommodating
Jan 2022
The hotel and staff were great!
We booked the panoramic suite, honestly, was expected more.
The breakfast staff were so lovely and helpful they deserved a raise
1-They didnt clean the room until i book that! And no one told me ... even so i booked two times and still no one showed up. 2-the pool was so cold 🥶 didnt bother to heat it. 3-sona and jacuzzi wasnt working.
Excellent hospitality
Sep 2021
Thank you for making our anniversary special ,
Ruined my wedding day
Sep 2021
Staff was sweet but not much they can do when the whole hotel was falling apart.
I chose Wyndham as the location to stay at for my wedding. Initially everything was amazing from staff to the facilities but then it started to fall apart quite literally. From curtains not closing properly to curtains randomly falling quite literally. The railing keeping the curtain behind decided to pop out almost hitting my father in law and causing a massive scratch on my luggage. The maintenance guy could not fix it so I had to keep the lamp stand infront of the curtains to prevent light from travelling in. The AC filters weren't cleaned either. The dome like structure would be lit up throughout the night making us feel like we were sleeping in a disco light. The staff although very professional and accommodating, were clearly understaffed. At times I had to wait for 45 mins just to get a bottle of water and other times the staff failed to deliver tissue rolls or even milk as they had apparently ran out of milk. On my wedding day, there was a short fuse because of which the electricity went out. My wife had to get ready in the room without AC so basically sweating with makeup on. They tried apologizing after the debacle by leaving a bottle of wine, fruits and cake but by then the damage was done for me. I got offered no discount on the hotel nor on laundry. This is not how you apologize when you are in the hospitality business carrying a renowned name. Infact, things should not be falling apart in a 5 star hotel. Plus giving me the reason that the hotel has just opened up after renovations on my wedding day is just bad customer service. Not gona stay at any Wyndham properties going forward!
Der Durchschnittspreis für eine Anmietung in Tbilisi beträgt 36 € pro Nacht. Diese Miete liegt 1 € über dem Durchschnitt.
Das Parken ist nicht als verfügbares Ausstattungsmerkmal bei Wyndham Grand Tbilisi angegeben. Für weitere Informationen empfehlen wir Ihnen, sich mit dem Anbieter der Unterkunft in Verbindung zu setzen, um zu erfahren, wo Sie parken können.
Ja, bei Wyndham Grand Tbilisi steht ein Swimmingpool zur Verfügung. Genießen Sie das Wasser!
Leider ist dieser hotel nicht haustierfreundlich. Versuchen Sie erneut zu suchen und filtern Sie nach "Haustiere erlaubt"
Wir haben 12 Ausstattungsmerkmale für diese Unterkunft gefunden. Dazu gehören pool, klimaanlage, küche/kochnische, internet/wlan und rauchen erlaubt.