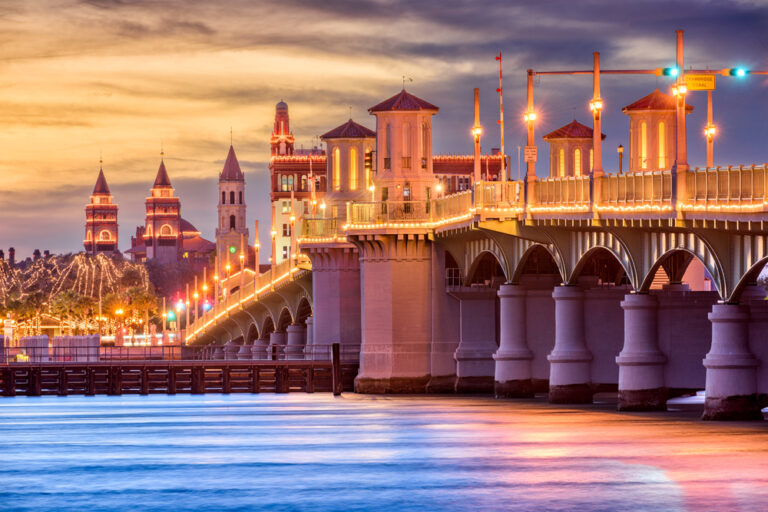 Perhaps the most romantic activity couples can do is to travel together. Whether you are planning for a honeymoon, looking to rekindle the romance, or simply want to make new memories with the one you love, here are 14 of the most romantic cities you can travel to this winter.
St. Augustine, Florida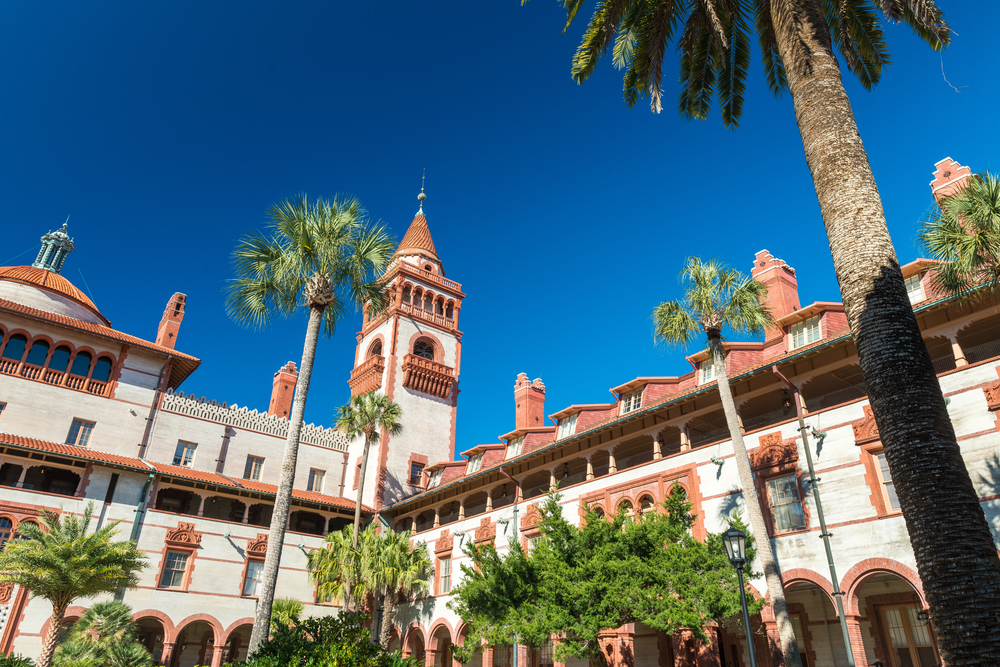 If you're looking to get away during the holiday season, you can get into a festive mood in St. Augustine, Florida. Even in the winter, the weather stays mild, so you can explore the city with ease.
Romantic Things to Do in St. Augustine
Take a walk and explore the beautiful city when it lights up at night, or opt for a scenic boat ride. Check out the St. Augustine Distillery. Spend some time exploring St. George Street, one of the most iconic parts of town. Get more ideas in this complete guide to St. Augustine.
Where to Stay in St. Augustine
You'll find a ton of options from condos to massive homes in this town. We'd suggest finding a lovely Bed & Breakfast as a way to make the trip even more romantic. 
North Lake Tahoe, California & Nevada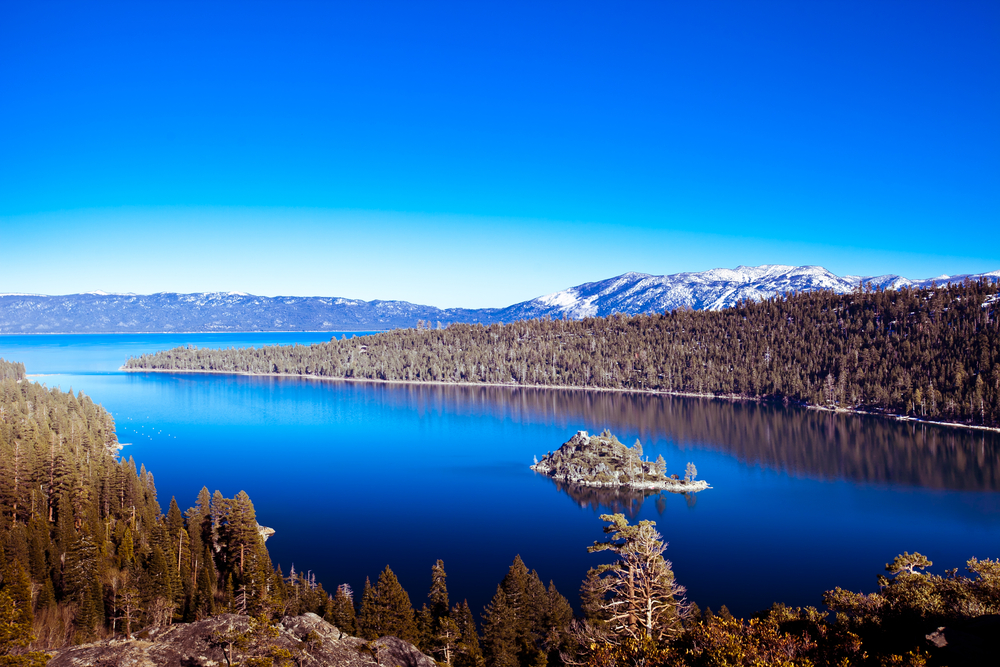 If you and your partner enjoy winter sports activities like skiing, snowboarding, or snowshoeing, head over to Lake Tahoe on the border of California and Nevada. Spend a morning on the slopes in South Lake Tahoe's Heavenly Ski Resort.
Romantic Things to Do on North Lake Tahoe
Treat yourselves to a couple's spa day in one of South Lake's many spas. Go for a hot air balloon tour and see the lake in all its splendor from a couple of hundred feet up.
Where to Stay on North Lake Tahoe
Looking for rustic and romantic cabins in the Glenshire neighborhood. Find a beautiful home in the Tahoe Donner area. There are some great condos available in Olympic Heights, too. Get more ideas on where to stay in the complete guide to both North and South Lake Tahoe.
Santorini, Greece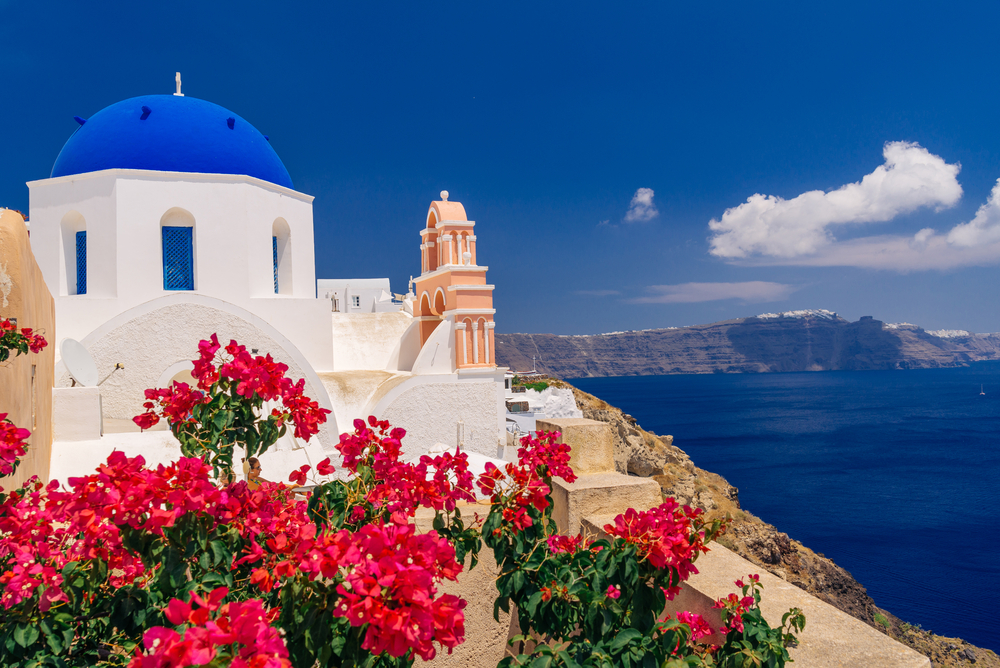 It's no secret that Greece is one of the top destinations for a romantic getaway. Couples that want to run away from the winter cold should head to Santorini and enjoy the coastal architecture.
Romantic Things to Do in Santorini
Taste all the wine you can. Book a tour with one of the wine guides in the area. Go for a dip at the famous Red Beach. Soak up the sun on Black Beach. Enjoy a plate of fresh seafood.
Where to Stay in Santorini
Fira is one of the most lovely towns in all of Greece and is located in Santorini. Find iconic whitestone homes in Oia and Akrotiri. You'll also find great deals in the Pyrgos area. 
Bergen, Norway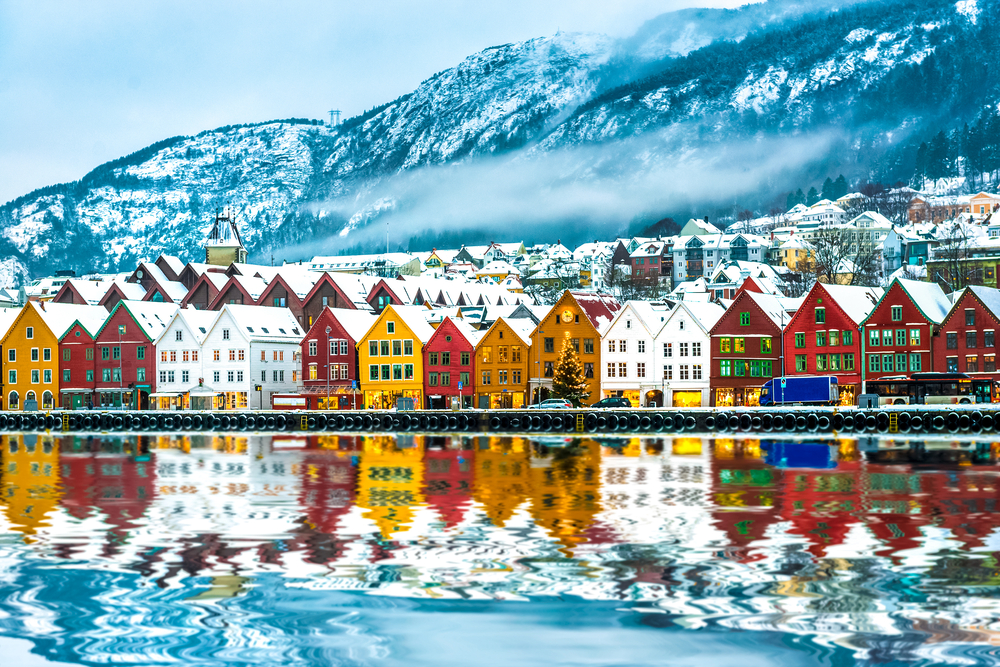 New couples naturally want to take photos together, and Bergen is the perfect backdrop with its stunning natural wonders and breathtaking landscape. Visit Bryggen, the UNESCO-protected area, and gaze at the old wooden houses that were built in the 1900s.
Romantic Things to Do in Bergen
Experience Flow State, Bergen's center for floating therapy. If you plan to travel in the summer, pack a picnic and take a dip in one of the many sea fjords at Nordnes Sjobad.
Where to Stay in Bergen
Look for picturesque apartments and luxurious condos in Sentrum, the center of town. Nordness is one of the higher-end neighborhoods and offers a ton of lodging options. Sandviken, one of the most romantic areas of the city, will give you access to some lovely condos and single-family homes.
Tuscany, Italy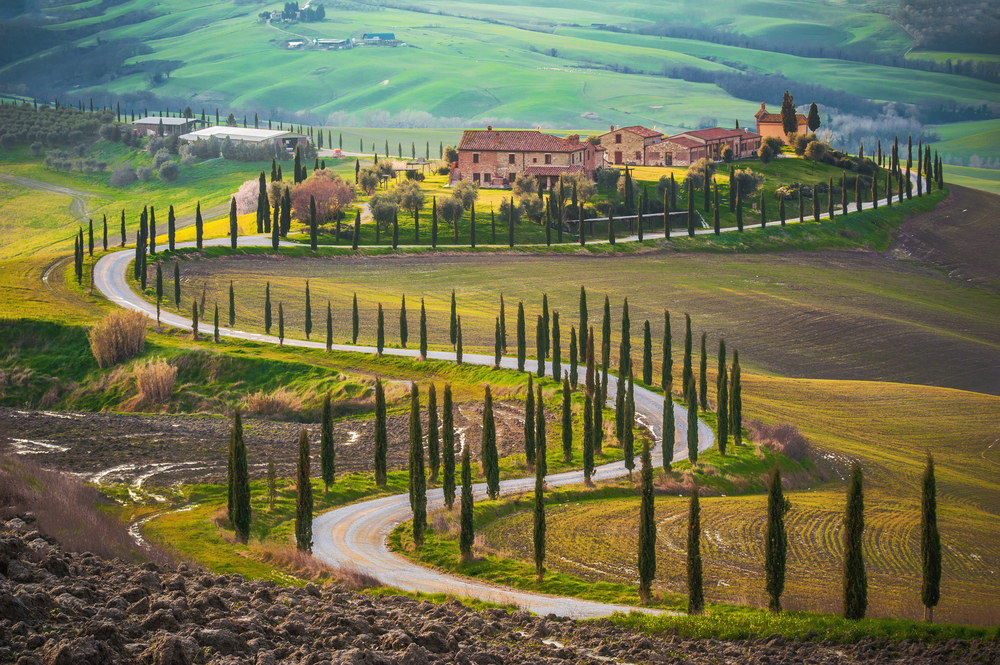 Anywhere in Italy is a perfect choice for a romantic getaway, but Tuscany is uniquely special. Enjoy the views of the rolling hills and get a taste of the locally produced wines. 
Romantic Things to Do in Tuscany
Couples should also try the thermal hot baths fed by natural springs. Explore Pienza and take a stroll down the Love Paths. Take a hot-air balloon tour and check out the sights from up above.
Where to Stay in Tuscany
Lucignano is one of the most romantic towns in the area and is a must for couples looking for the most romantic place in the whole area. Monticchiello is another great option. Look for small single-family homes in this area.
Napa Valley, California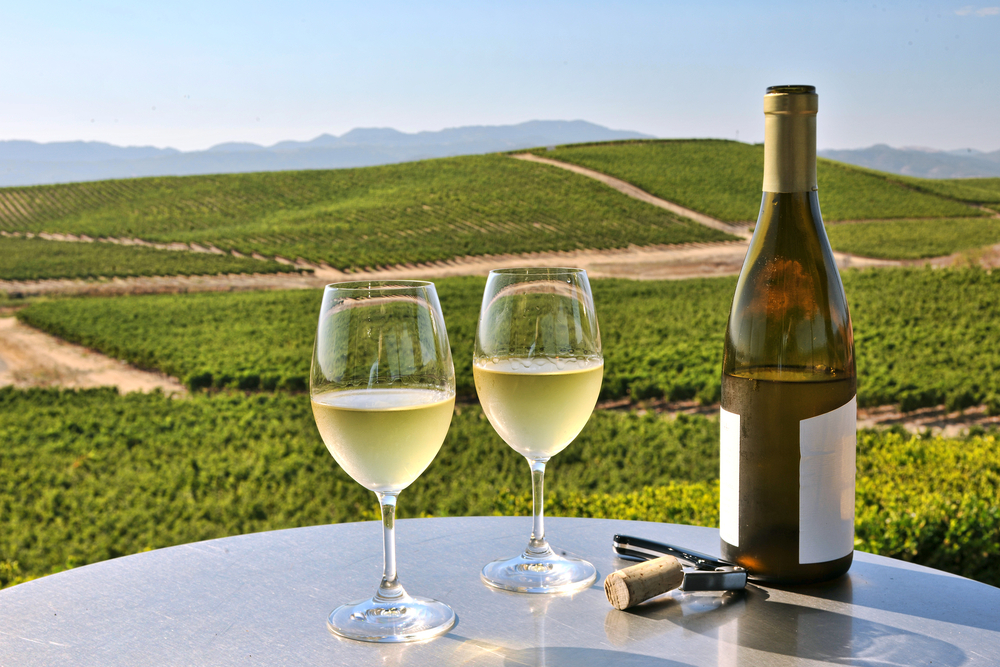 Napa Valley is loaded with plenty of date ideas. Check out one of Wine Country's 400 wineries! Plus, food lovers shouldn't miss the Oxbow Public Market. It's a perfect place for drinking coffee and people-watching after a day of wine touring.
Romantic Things to Do in Napa
Enjoy an exquisite meal in wine country. Book a tasting experience or tour with one or several local wineries. Make sure you make all reservations at least a couple of months out in advance to ensure availability. Get more ideas on what to do in Napa Valley from this article.
Where to Stay in Napa
For a deep dive into all the great vacation rental offerings, check out this complete guide of Napa Valley.
Chicago, Illinois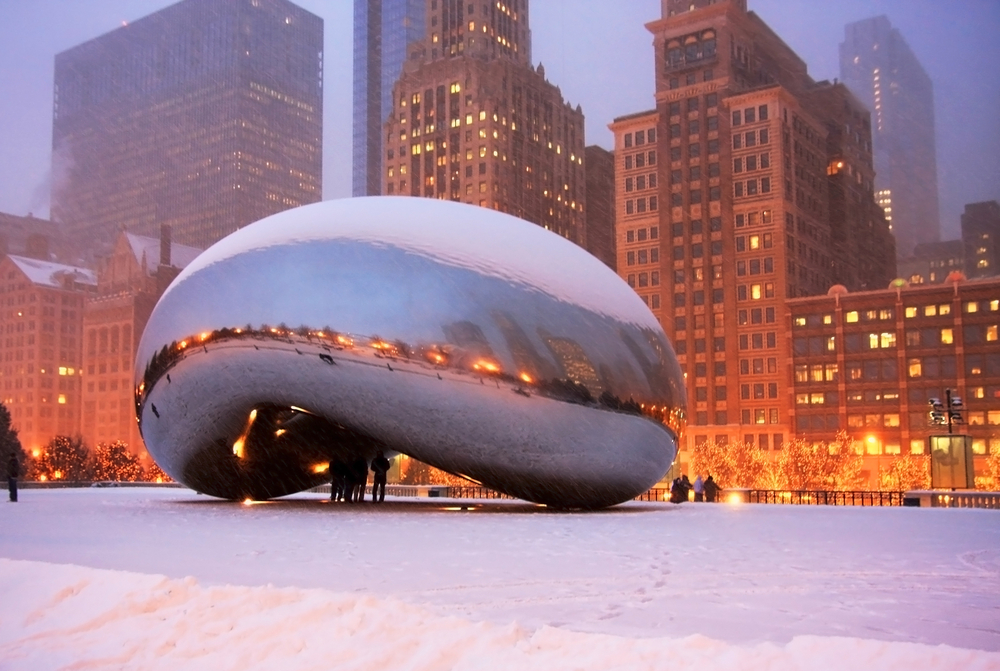 Winters are chilly in Chicago, which gives you the perfect excuse to cuddle up and enjoy each other's company. Discover more ideas for your Chicago trip in this guide to planning a Chicago vacation.
Romantic Things to Do in Chicago
If you want to see the Windy City in the winter, you can choose from five different ice rinks to go on a skate date, then enjoy a date night in one of the city's delectable eateries.
Where to Stay in Chicago
Lincoln Park is the top pick in this city for romantic neighborhoods. The Loop gives you access to the famous Millennium Park. Find condos and apartments in these areas. River North will give you tons of single-family home options for your vacation rental. Learn more about these and other Chicago neighborhoods in this full neighborhood guide.
Dubrovnik, Croatia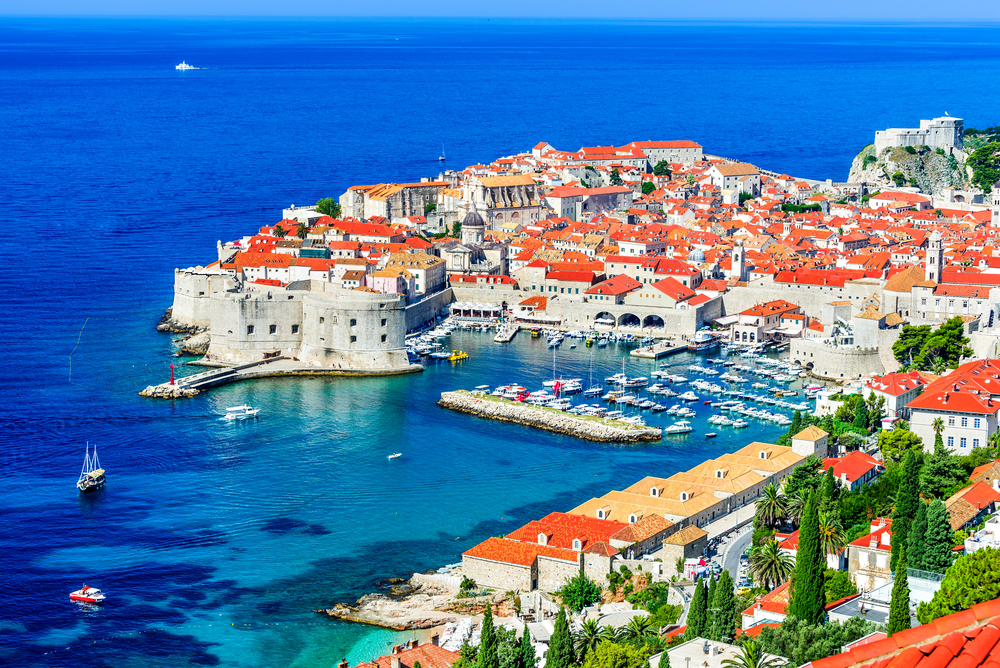 If you're on a mission to avoid the crowds on vacation, head to Dubrovnik in the later months of the year. November and December is a low season for tourists, so you can have the whole city to yourself. 
Romantic Things to Do in Dubrovnik
Take a cable car up Mount Srđ to see the city from up top. Explore Betina Cave and learn about the natural history of the area with your significant other.
Where to Stay in Dubrovnik
Look for romantic lodging in Old Town. You'll find condos and apartments in this area. Check out Babin Kuk for some oceanside views and larger homes. Ploče is a great option for couples searching for larger villas.
Newport, Rhode Island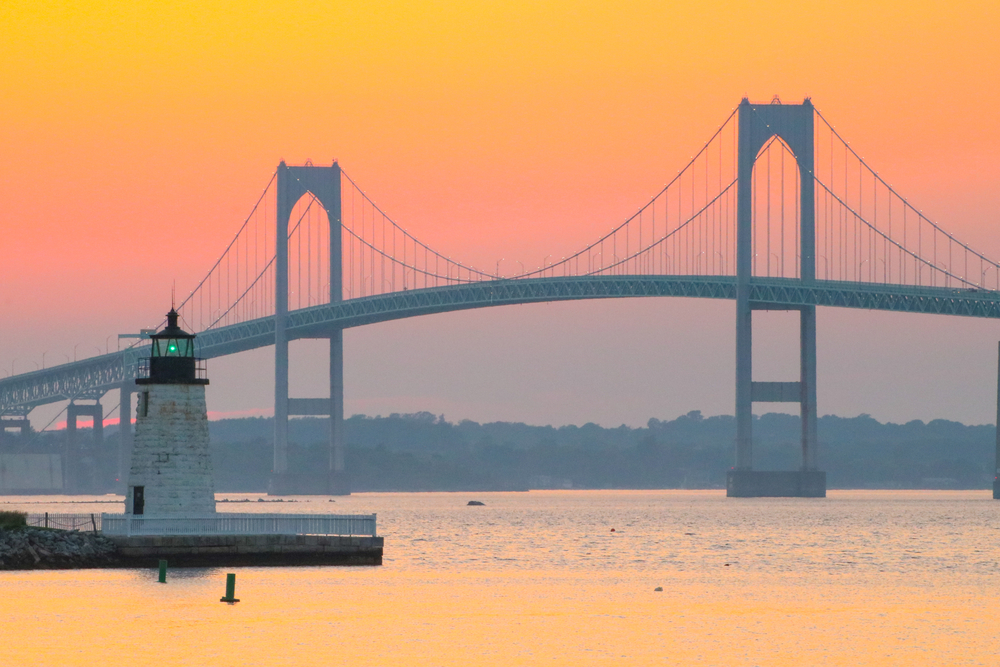 Newport is a wonderful destination for a quiet East Coast getaway. Make sure to bring thick winter coats in the winter. 
Romantic Things to Do in Newport
Visit the Norman Bird Sanctuary for an exceptional bird-watching adventure, or visit a local brewery or winery. Take the famous Cliff Walk and enjoy some alone time right on the coast rocks overlooking the Atlantic ocean.
Where to Stay in Newport
While you'll find condos and apartments downtown, for the most romantic option the city has to offer, consider booking your stay at The Resort at Pelican Hill. This spot comes fully loaded with amenities including a spa. 
St. Moritz, Switzerland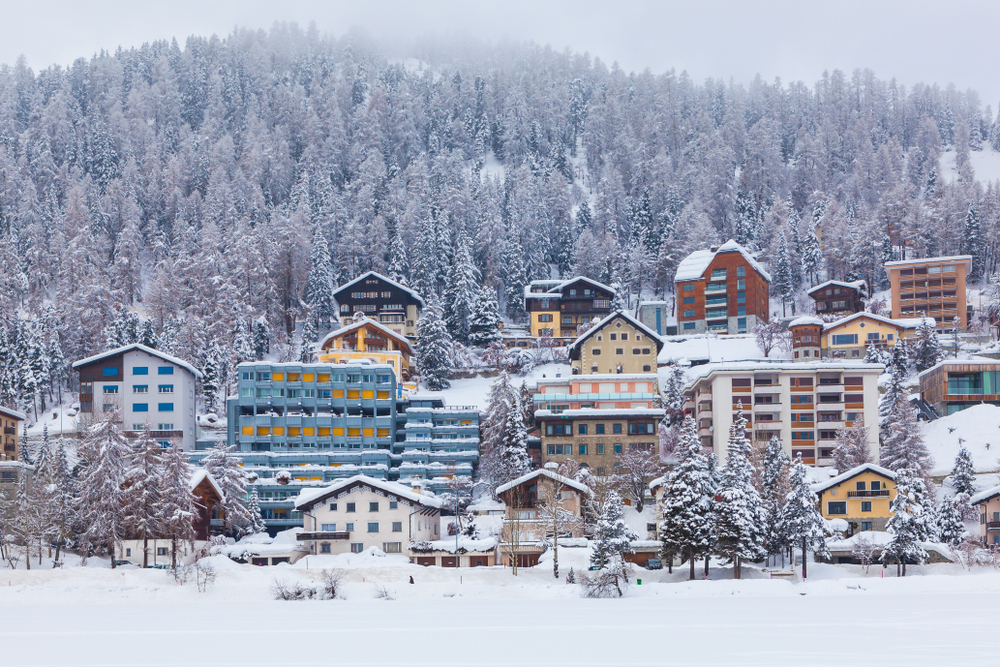 One of the most expensive vacations for couples, but also one of the best winter destinations, St. Moritz is the epitome of a high-end shopping escapade where you can shop for Gucci, Jimmy Choo, and Louis Vuitton. 
Romantic Things to Do in St. Moritz
For something a little more low-key, go on a museum date at Segantini Museum. Take a day trip to the small village of Val Fex. For the adventurous couple, take fly fishing lessons. 
Where to Stay in St. Moritz
Stay right on Lake St. Moritz in the St. Moriz Bad neighborhood. The nearby villages of Celerina, Silvaplana, and Samedan offer great options for couples looking to stay in the countryside. 
Verona, Italy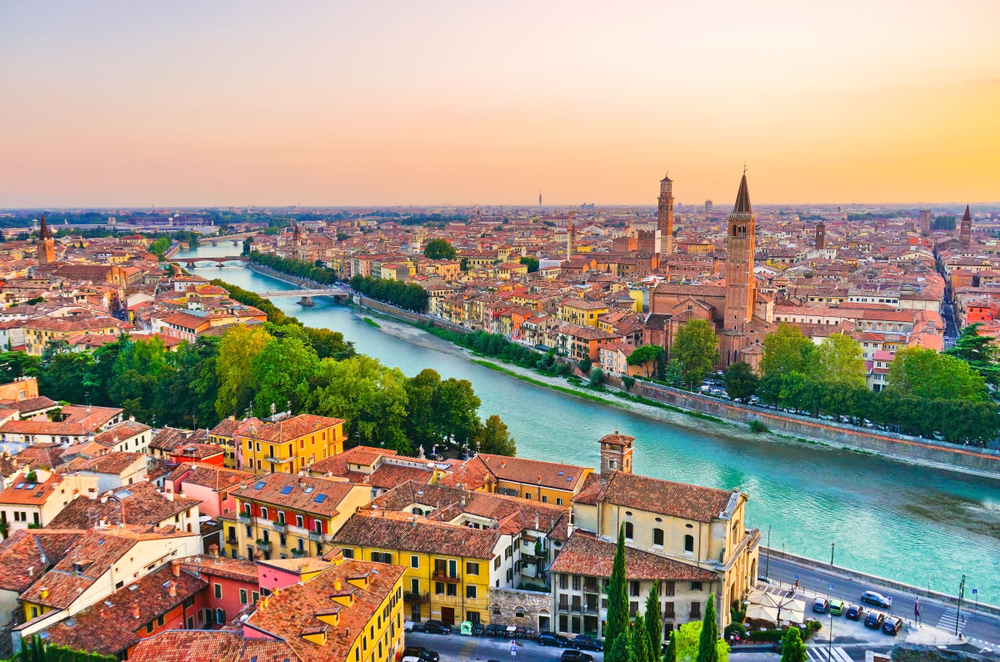 The city of Verona was made popular by Romeo and Juliet, but it offers much more than that. 
Romantic Things to Do in Verona
Couples can watch concerts together at Arena di Verona after experiencing Italian fine dining at places like Ristorante Oseleta and Ristorante Il Desco known for its Michelin star dining experience.
Where to Stay in Verona
For the most romantic options, look for a vacation rental right along the Adige River. 
Koh Tao, Thailand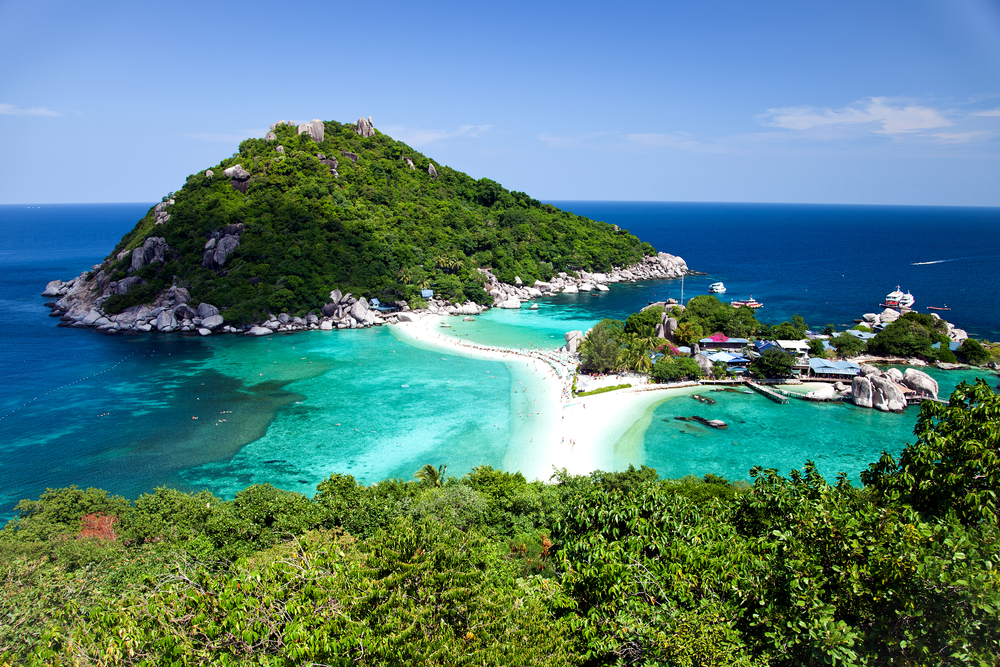 While everyone else is chasing snow during the winter, we know that others prefer to escape the cold and head to warmer climates. Koh Tao offers sunny beaches and crystal-clear water for scuba diving. Thailand restaurants and accommodations are also reasonably priced, so you can feel like you're splurging on your vacation without feeling too guilty about it when you get home.
Romantic Things to Do in Koh Tao
Enjoy a couple's spa day. Take a yoga class at Ocean Sound Dive & Yoga. Snorkel along the Ao Tanot Bay.
Where to Stay in Koh Tao
Chalok Baan Kao Bay is a great option for couples looking to be right on the water. Stay close to a ton of great restaurants at Mae Haad, the capital city of Kah Tao.
Tahiti, French Polynesia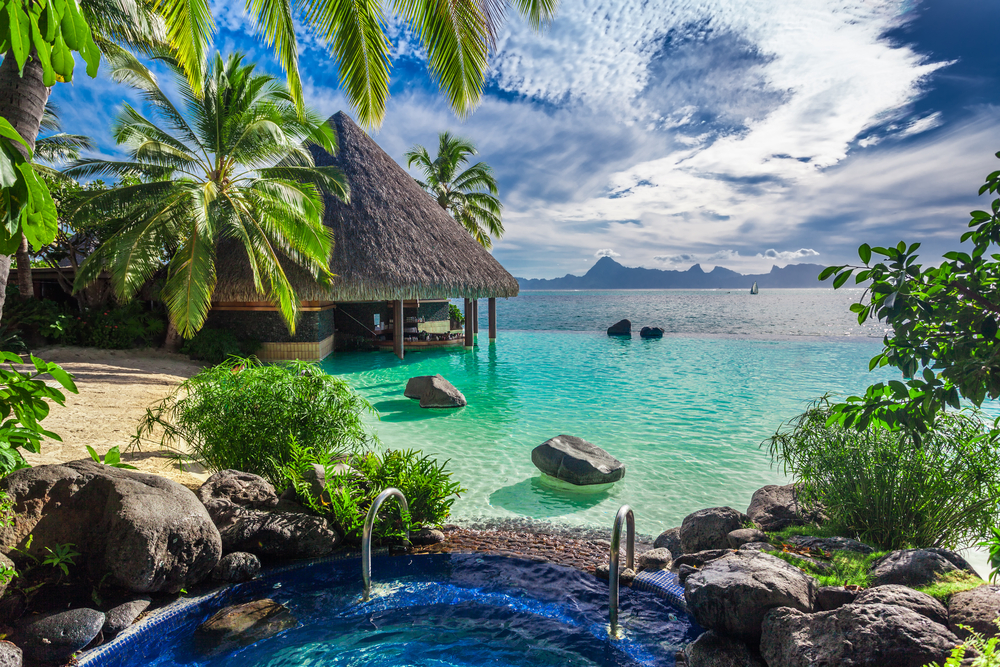 Another place you can escape from the cold is Tahiti, a romantic getaway for couples that's not as expensive as Bora Bora or the Maldives. 
Romantic Things to Do in Tahiti
Visit the Fautaua Waterfall or get a tan while lounging around on one of Tahiti's white-sand beaches. Go stargazing at the Hotel Kia Ora Sauvage in Rangiroa. And for a romantic dinner, drink fabulous wine and eat amazing food at La Villa Mahana in Bora Bora.
Where to Stay in Tahiti
To be in the heart of the action and nightlife, find a place in Tahiti Nui, the largest city on the island. For couples traveling on a budget, check out the great deals on Moorea Island.
Kauai, Hawaii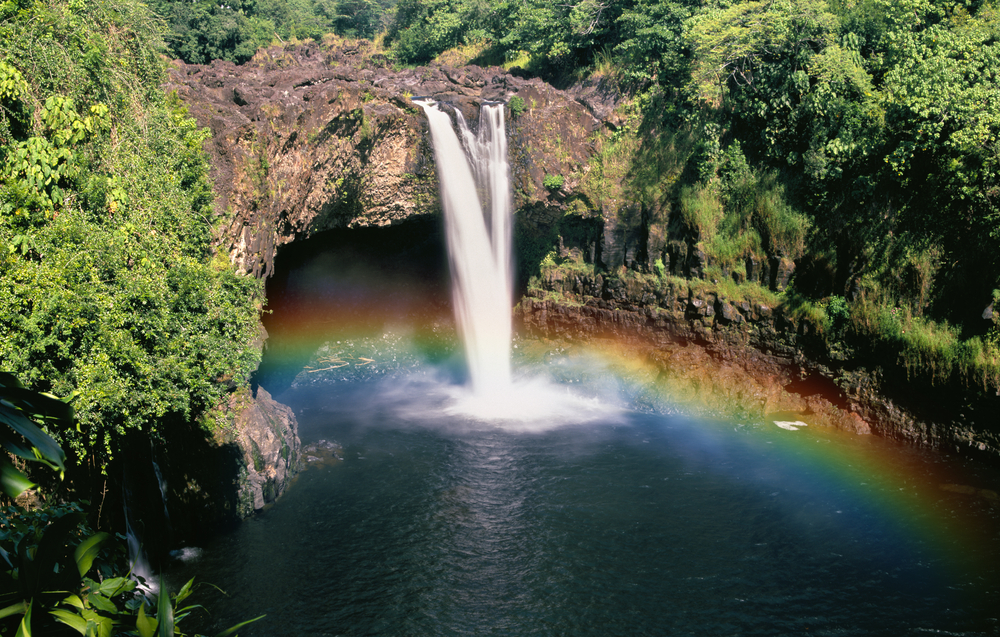 Hawaii is considered by many people to be one of the most romantic destinations in the United States. One breathtaking city, in particular, is Kauai. 
Romantic Things to Do in Kauai
Hike to one of Kauai's 11 waterfalls, then top off a romantic getaway by taking a helicopter tour to see the beautiful island from above.
Where to Stay in Kauai
Enjoy a stroll down the beach. Take a hike down one of the many trails in the area. Discover the Na Pali Coast, one of the most romantic areas with cute little restaurants and shops for you to enjoy.
Start Planning Your Romantic Winter Trip!
No matter what kind of weather you're looking for, the above list offers something spectacular for every type of couple. Go shopping, explore nature, and enjoy each other's company in any of the aforementioned cities. Ready to start planning your romantic getaway today? Head over to VacationRenter and find the perfect vacation rental for you and your sweetheart!