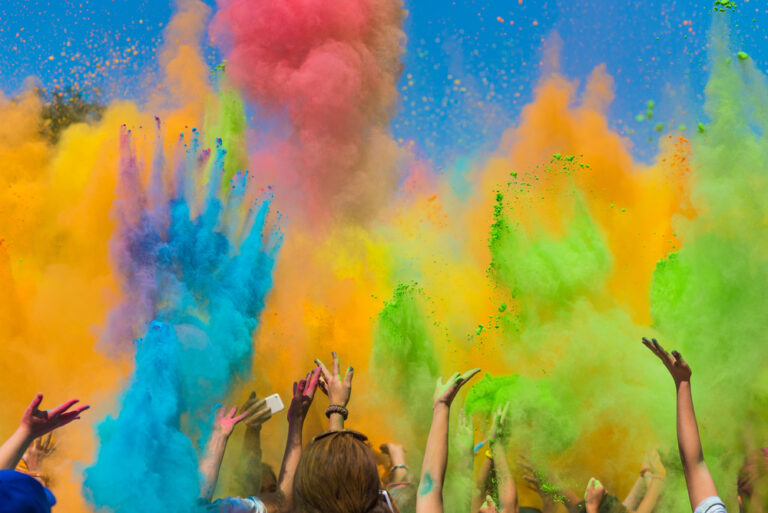 What other festival beckons you to throw colorful powders at friends and strangers? That's right — Hindu's Festival of Colors encourages companionship and levity with a joyous celebration of spring. Your clothes might just get a little messy in the process!
What Is Holi and When Is It in the USA?
Holi traces its roots back to descriptions found in ancient Hindu texts. It is thought to be one of the oldest festivals and even garnered a beautifully detailed mention in the 7th-century drama Ratnavali by the ancient emperor Harsha.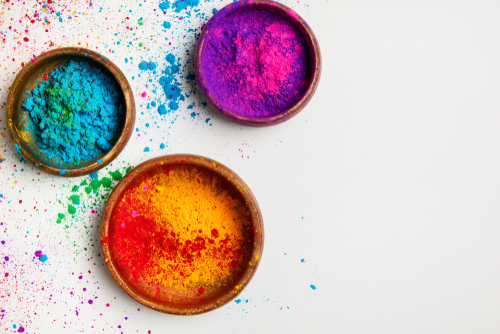 The holiday is celebrated over two days. Traditionally, on the night before the festivities commence, celebrants would build bonfires and throw grains, popcorn, coconuts, and chickpeas into the fire. Many different varieties have branched off from the traditional one, however one thing has never changed: throwing colorful powders called gulal at one another! The ritual is in honor of the love between Krishna and Radha and is said to represent the ending of winter and the coming spring season. At the end of the day, everyone is covered in color from head to toe. The festival has since become popular with many non-Hindus in North America as a spring celebration of love and togetherness.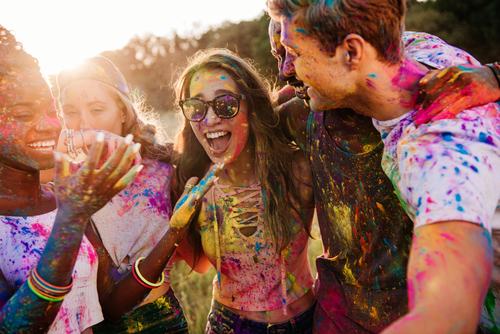 Ultimately, the ritual aims to leave everyone covered in bright colors and have a wonderful time. Whether you choose to partake in the color throwing, dancing, or singing, the joyous festival has something for everyone. If you plan to celebrate, pack a set of white clothes that you don't mind getting dirty!
Top 5 Cities to Celebrate Holi in the USA
Here are some places you should check out for the upcoming Holi festivities:
Houston, Texas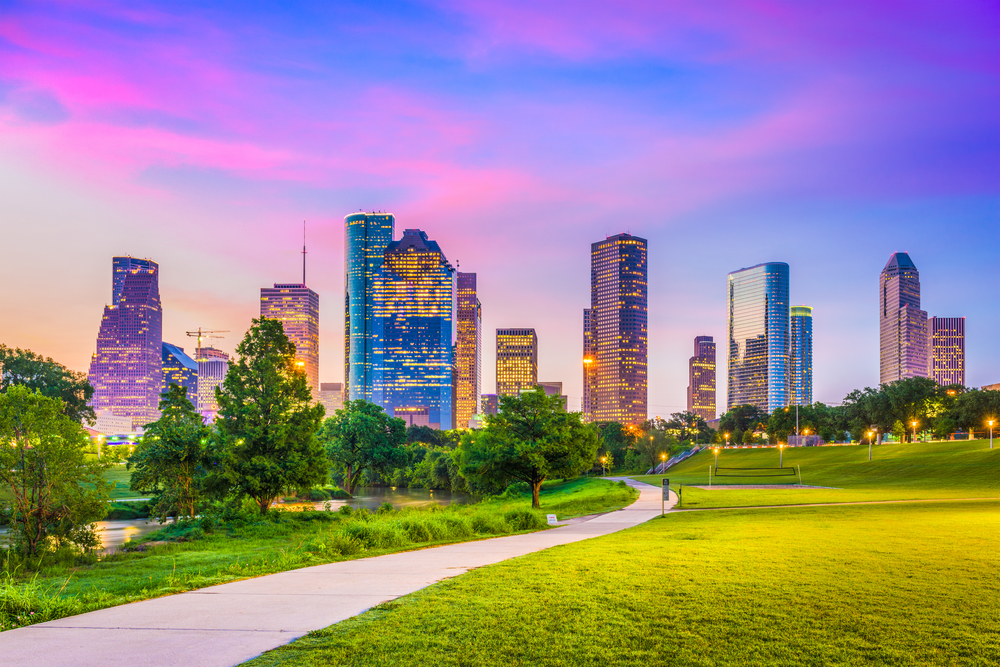 Billed as the biggest Holi celebration in the United States, Houston's Haveli Temple Grounds will be transformed this Saturday, March 26, 2022, from 11 a.m. to 5 p.m. as it serves as the backdrop for an outdoor Holi festival. In addition to the throwing of the colors, those who come to partake of the festivities can expect plenty of events to keep them occupied including a live Bollywood concert, Bollywood and Indian folk dancing, ceremonial prayers for world peace, a parade of rickshaws, and free carnival rides. Advance tickets for the festival currently sell for $10 on its website.
Pro Traveler Tip: When considering whether or not to bring the kids, just know that in Houston, the event offers free carnival rides for children. We would strongly suggest letting the little ones tag along as this is an event they won't soon forget. The kids will also love the incredible dance performances done in both classical and Bollywood styles.
You won't have any problems finding an incredible place to stay in Houston. We promise.
Seattle, Washington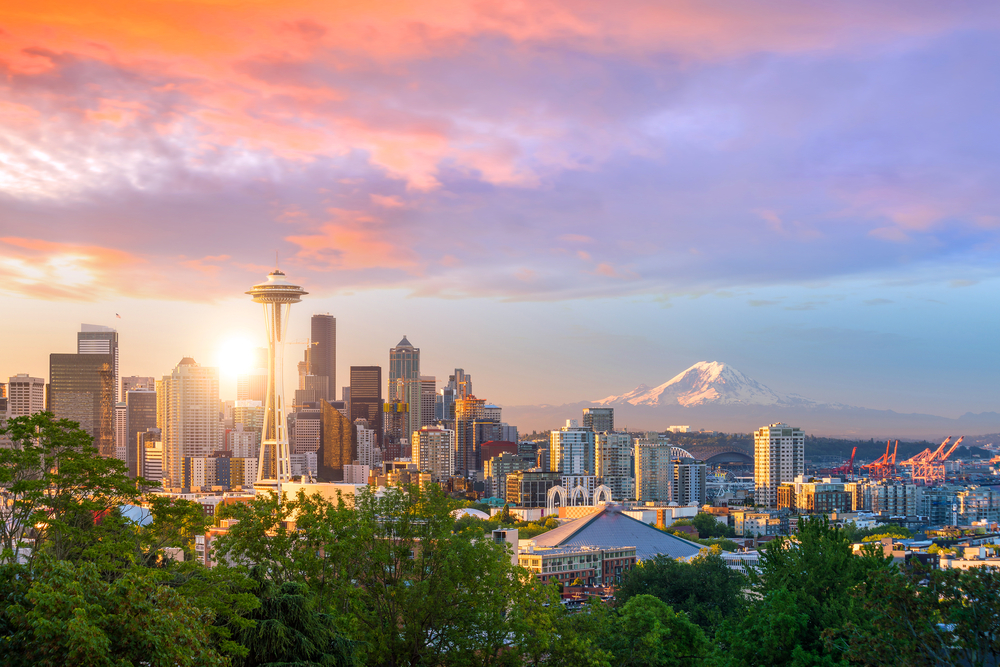 The festival of colors and love will be on Saturday, March 26, 2022 at the town's Phinney Center. Although it started in 2018 and it's newer than the others on the list, this festival is noteworthy nonetheless. The celebration was started by a local resident looking for a fun way to share her culture with others. This year, event participants are invited to join together for a celebration of spring, connection, and the triumph of good over evil. Guests will also have the opportunity to make Krishna proud and chase one another with colorful powder. The event will also feature food trucks, entertainment, and other activities.
Plenty of colors and fun await your visit to Seattle. Check it out!
Boston, Massachusetts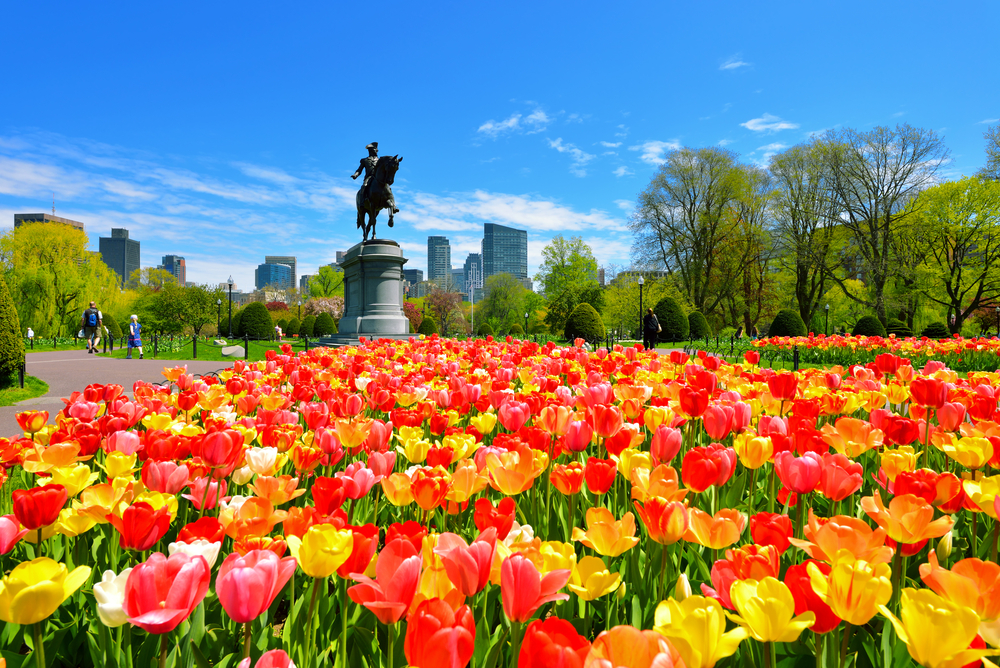 On Saturday, April 2, 2022, the largest Holi event in New England kicks off in the nearby town of Holbrook, Massachusetts. Hosting the event is the local Braj Mandir Hindu Temple, which invites participants to be "respectful, creative, open-minded, caring, friendly, and sharing your inner-self while playing just like children."
Events start at 9 a.m. and promise to bring out inner peace alongside one's inner child. In addition to a vegetarian lunch for 3,000, there will be music, dance performances, and dramatic performances. The event also includes kirtan, which is Sanskrit for the narrating, reciting, telling, or describing of an idea or story, which will be sung using instruments from around the world, and of course, there will be the throwing of the colors.
Pro Traveler Tip: In Boston, Holi gained momentum and popularity on college campuses. The tradition in Boston still continues to be a particularly collegiate event. You'll want to leave the kids at home for this one, as Holi in Boston is for the big kids! Most events are 21+ and involve adult beverages. If your kids are coming with you, it's better to look elsewhere on the East Coast. Continue reading to hear about all the fun in New Brunswick, where we'll dive into some more kid-friendly options.
New York City, New York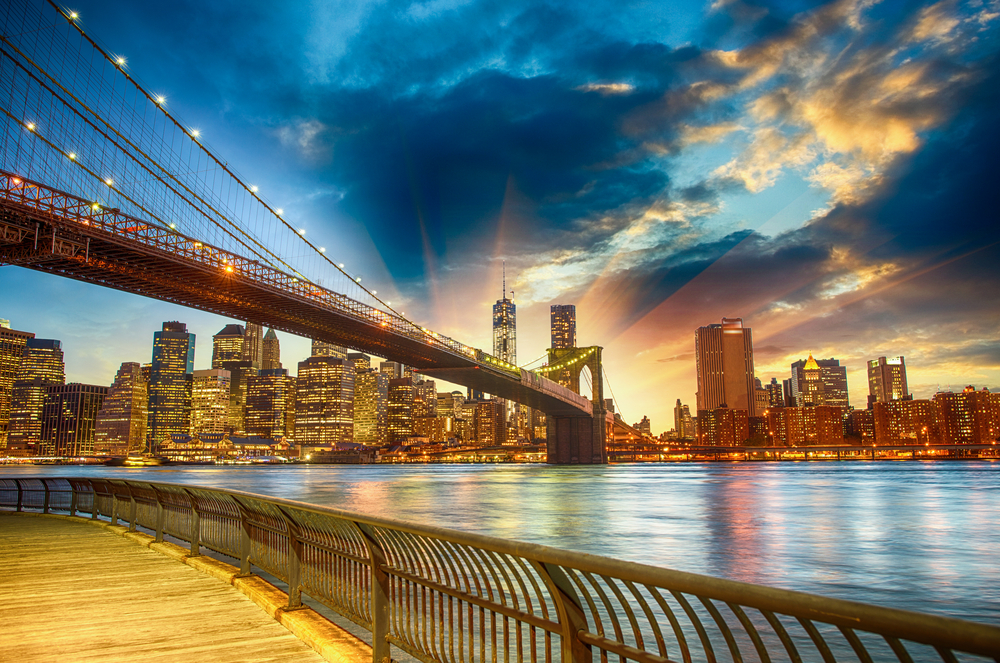 The Big Apple hosts various Holi events, from one that takes place on a cruise to Holi on the Hudson, where they throw colors in the sky with kites, a rooted Indian tradition. The most famous Holi festival in New York City is probably Holi Hai!, the biggest outdoor Festival of Colors party on the East Coast, selling out 10 years in a row. This year Holi Hai! would take place on Sunday April 3rd and Saturday April 9th.
Pro Traveler Tip: Ticket prices for Holi festivals in the Big Apple go up significantly the closer you get to the event date, so make sure to get your ticket as soon as possible for the best rates!
New Brunswick, New Jersey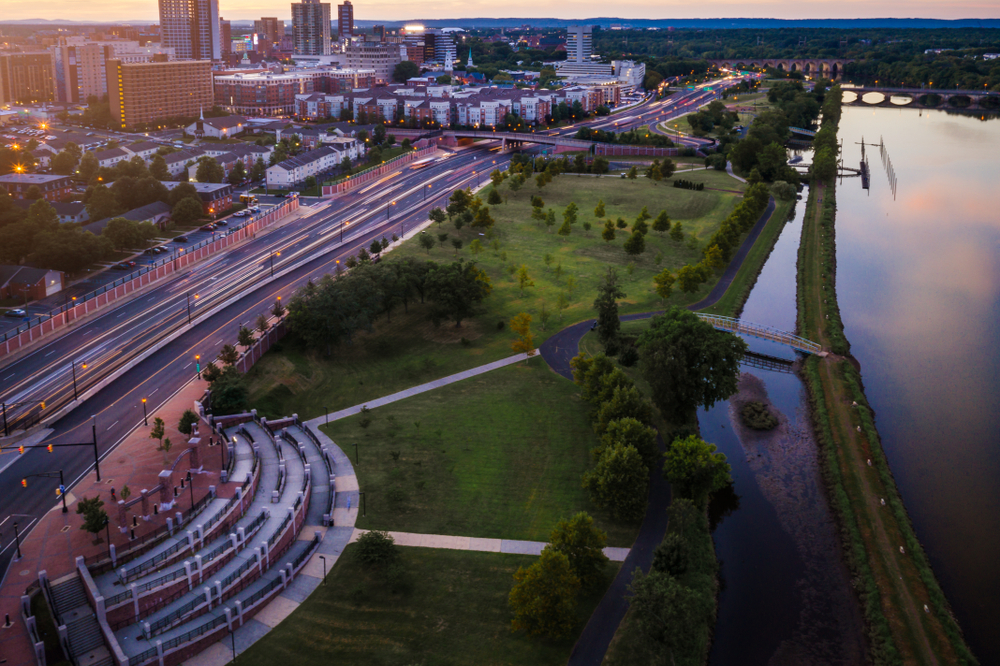 While other places on the list can rightly boast about the size of their festivals, none of them have New Brunswick beat when it comes to the size of their Indian community. New Brunswick has the distinction of being home to the largest Indian population in the country, so it should come as no surprise to anyone that Holi is a serious cause to celebrate in this town.
March 28 marks the 11th annual festival, which is part of a collaboration between the Rutgers Indian Graduate Association and the New Brunswick Cultural Center. Festivities kick off at noon and culminate with a throwing of the colors on the front lawn of the New Brunswick Free Public Library. While partaking, guests can expect dance performances, henna tattoo booths, raffles, activities for children, and plenty of great food.
Pro Traveler Tip: As touched on above when discussing Holi in Boston, we promised all the proud parents more options for their kids here in News Brunswick. If you're bringing the kids with you, you've got to check out the New Brunswick Free Public Library. The library hosts an amazing kid-friendly event with dance, arts and crafts, and of course a ton of color play. Be sure that the kids wear white, so you can partake in the festivities properly! (Just be warned that participants in the color play won't be allowed back in the library afterwards.)
Festival of Colors
Now that you're an expert on this fun Hindu tradition, it's time to get planning! Where will your adventures take you, and who will you meet along the way?