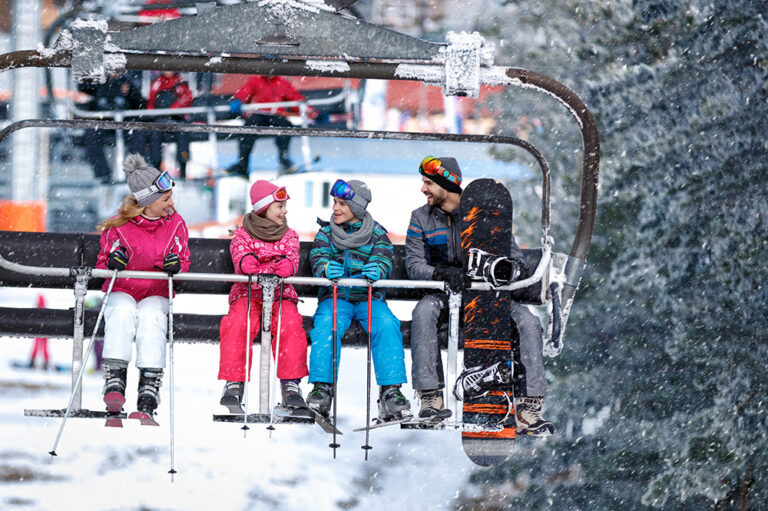 Skiing has been a popular pastime for decades now. Anyone of any age can enjoy carving through the soft snow and gandering upon the snow-covered trees that float past. Ski resorts can be crowded and expensive, which isn't always an ideal combo when you're traveling with kids. But ski vacations are a great winter family activity, particularly if you can travel to a location with a ski school for little ones. Check out these less-popular, but still great resorts to make the most of your family ski vacation this year!
Alpine Meadows, CA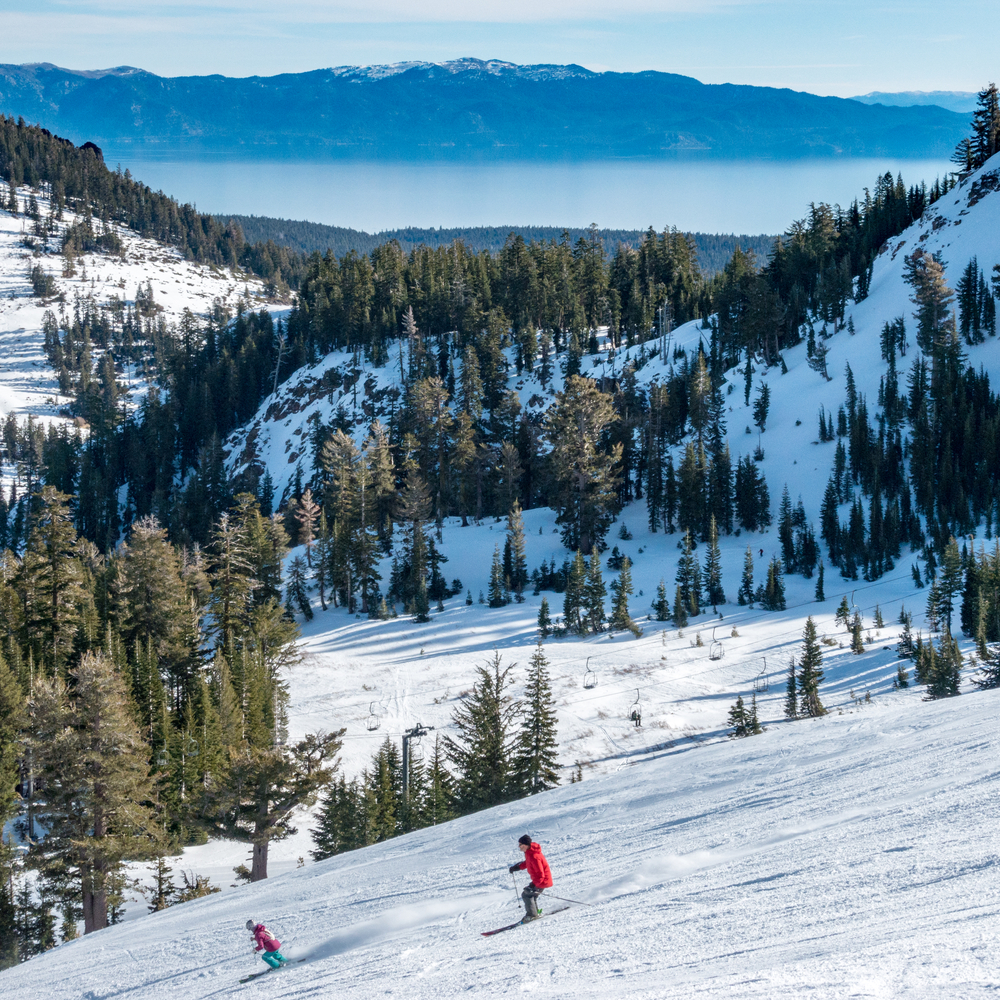 Boasting more than 2,000 skiable acres and a lower profile than neighboring Squaw Valley, Alpine Meadows is a good ski destination for families who have some experience on the slopes. Parents who want to hit intermediate and advanced trails while the kids hang out with instructors on bunny slopes will be pleased with the variety available in Alpine Meadows. Look for vacation rentals in nearby Truckee to save some money on the trip. Come here for a fantastic family fun experience that will be sure to have left both the kids and the parents asking when the next time to return will be. This mountain offers some of the best skiing California has to offer.
Where to stay: As mentioned earlier Truckee, California is located near the slopes and offers vacationers a variety of options when it comes to places to stay. Choose from slopeside condos or cozy mountain cabins and decide which is the perfect location for the vacation.
Favorite non-ski activity: Go Snowshoeing! Alpine Meadows and the surrounding area have amazing trails perfect for snowshoeing in the winter and taking in the quiet serenity of the mountains without having to lug the skis and poles around.
Pro traveler tip: Located at the massive Lake Tahoe. There are more activities in the area skiing and non-skiing than one could count. Take a look at the surrounding area on a map and see if there are any famous landmarks or other mountains nearby to create a truly magical experience.
Taos Ski Valley, NM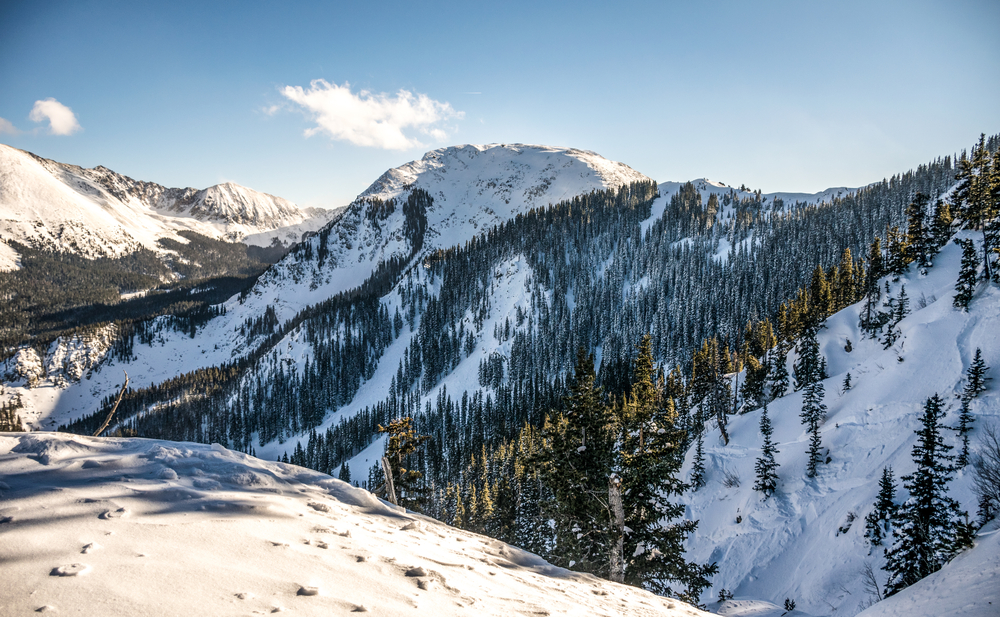 That's right, New Mexico isn't all desert. Located in the Rockies this mountain offers all the same types of terrain that are offered by its contemporaries in states to the north. Taos has a particularly good ski resort for families who want to avoid all the pretension and glitz of some better-known Western ski destinations. At Taos Ski Valley Resort, you'll find ski lessons and daycare options for those who don't want to hit the slopes. This is a good destination for parents who want to head out on their own for the day!
Where to stay: Taos Ski Valley offers many rental condos and cabins that are conveniently located right on their slopes with some even being ski-in ski-out as well. Making for a very convenient and well-tailored experience for the family vacation.
Favorite non-ski activity: Get a birds-eye view of the snow-covered landscape that makes up the valley with a thrilling and awe-inspiring Hot-Air Balloon ride. Taos Balloon Rides has it covered with wonderful rides available to book that are perfect for couples or families.
Pro traveler tip: Believe it or not Taos Valley has its airline! For those living in nearby regional cities such as Los Angeles or Dallas. It is possible to charter a relatively cheap flight right to the base of the mountain.
Mt. Hood, OR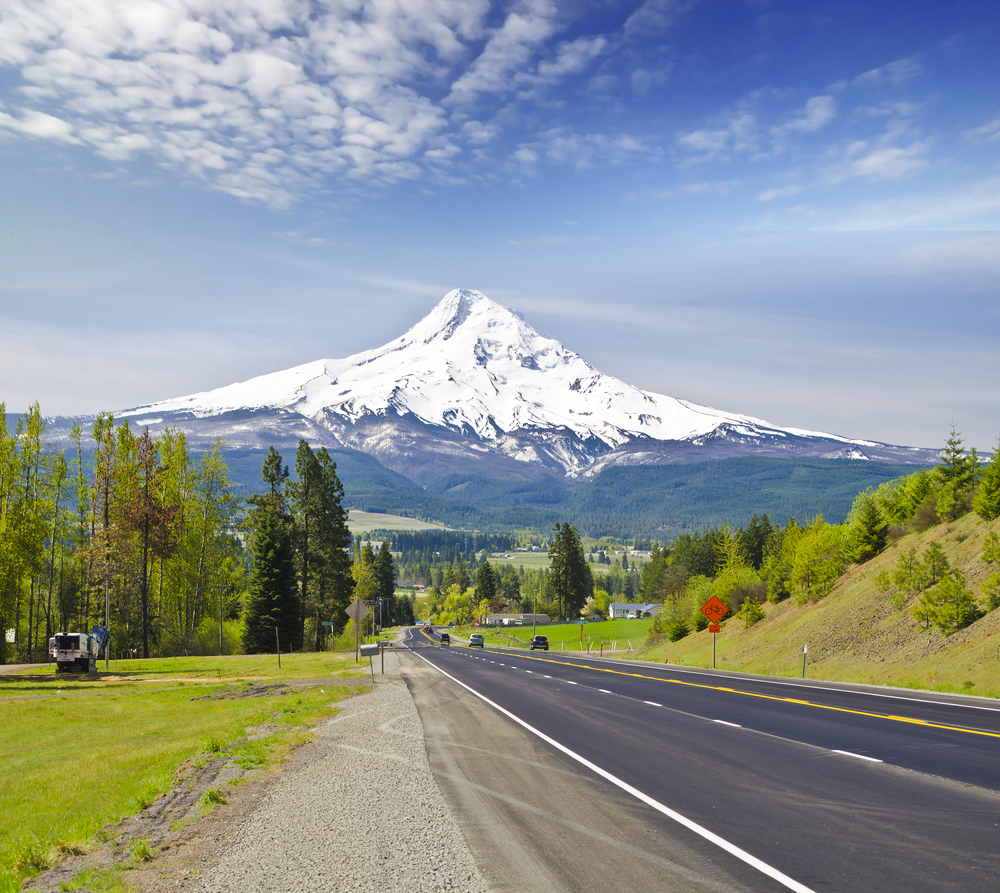 Oregon's Mt. Hood is home to several different ski resorts, all of which have options for skiers and snowboarders of different levels. One upside for families is that the resorts on Mt. Hood offer a range of different activities. Some resorts even make space for snow tubing and other pursuits for kids who don't enjoy standing on skis or boards. Nearby towns like Government Camp and Welches provide a wealth of vacation rental options for families to consider. Be aware that the drive out from Portland International Airport can take a couple of hours, so kids who don't like car rides might not be too excited about this part of the journey. Be sure to consider Mt. Hood and all of its variety of slopes when thinking of the best place to travel to. All of the options combine for one of the best winter vacations in the US.
Where to stay: Welches offers many different options from hotels to cozy little cabins. Each option offers a different sort of amenities that could be well-tailored to the vacation depending on what's in the itinerary. Be sure to check this cute town when considering places to stay.
Favorite non-ski activity: Cosmic Tubing offers a truly unique experience tubing on the hills of Mt. Hood. On weekend nights and holidays, the slopes at the tubing hill get lit up with hundreds of thousands of LED lights, and the music gets turned on to create a party-like atmosphere on the slopes that is fun for all ages.
Pro traveler tip: Many different resorts are located on Mt. Hood means one thing: many different types of terrain. Be sure to check ahead and see which one matches the level of all the skiers in the family for the best possible experience here.
Crystal Mountain, WA
Washington offers some of the premier skiing spots in the entire country. The cascade mountains offer a truly different skiing experience from the typical resorts that are found in the Rockies further to the south. Are you and your kids completely new to skiing? Crystal Mountain is the ideal place to find out whether this winter sport is right for you. The ski school at this affordable destination has special programs for first-timers. Lift tickets are also relatively cheap, so if you end up deciding that you'd rather cozy up to the fireplace at your vacation rental house after your first couple of runs, you won't feel like you spent too much money.
Where to stay: Rent an RV or stay in a hotel in nearby Buckley. With plenty of options to choose from including cabins, condos, and cottages. All of these options add up to give you the perfect place to stay while on a vacation at Crystal Mountain.
Favorite non-ski activity: The Mount Rainier Gondola takes non-skiers to the top of a perfect lookout on the mountain to get surreal views of Mt. Rainier. Standing at over 14,000 feet and listed as an active volcano. This is a perfectly picturesque opportunity for non-skiers.
Pro traveler tip: Mount Rainier National Park is right around the corner from Crystal Mountain. If a day spent snowshoeing the trails and looking at the almost enchanted forest sounds like a perfect day of relaxing in the shade of Mount Rainier. This is the place to be.
Smuggler's Notch, VT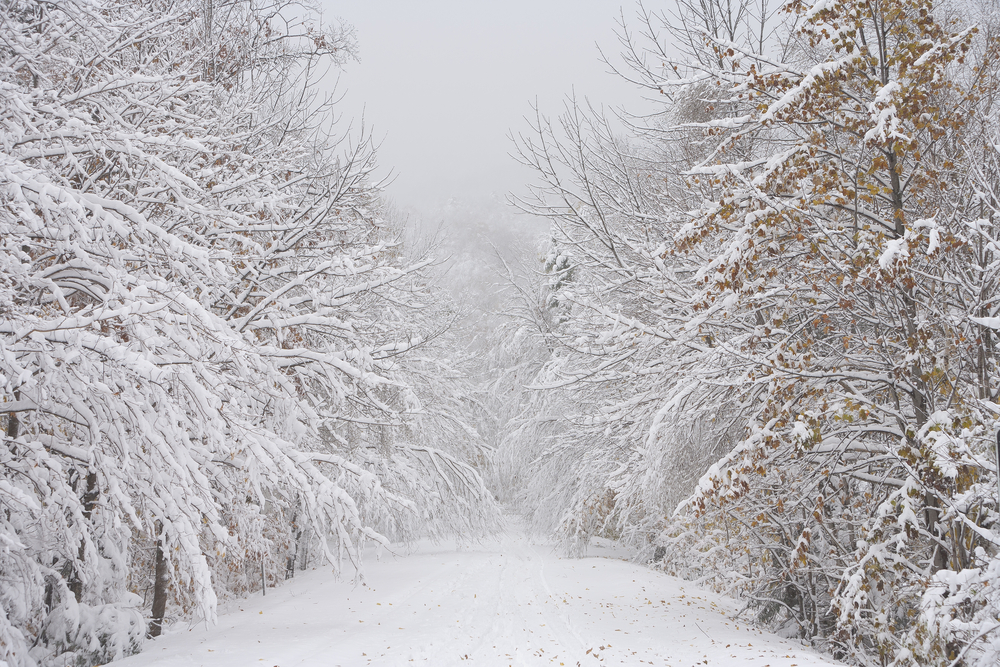 As a ski resort that specifically markets itself to families, Smuggler's Notch is one of the best choices among the several New England options on offer. This is a suitable destination for families that take skiing seriously and want kids to join the tradition of hitting the slopes. The kids' ski school at Smuggler's Notch has an excellent reputation. The surrounding area is amazing with picturesque views around every corner. This cute town is the premier destination in Vermont for skiers.
Where to stay: The surrounding town of Jeffersonville offers beautiful cabins for rent to accommodate the whole family. However, a multitude of hotels is also available to make things just a tad easier when vacationing with the family.
Favorite non-ski activity: Go Ice Skating on a natural lake! There are many opportunities for this in and around the area so find a local shop and rent a pair or remember to pack your own.
Pro traveler tip: There is also a massive amount of things to do at Smugglers Notch in the summer too! From Horseback Riding to mountainside waterslides. This is a perfect place for families year-round.
Skiing Awaits!
Ready to plan a ski trip this winter? VacationRenter can help you get started. Skiing is a sport that is enjoyed by practitioners of the sport worldwide. Luckily, The United States has some of the most sought-after ski destinations in the entire world. A multitude of different mountain ranges peppered across the country offers a wide variety of terrain and experiences to see.  Many of the resorts are family-friendly making these types of vacations perfect for bringing the kids and showing them a new skill. Book the next ski vacation on Vacationrenter now!