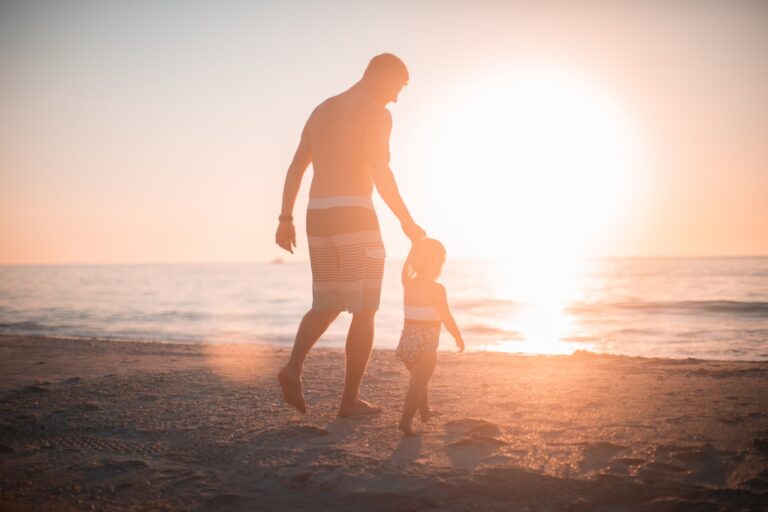 Situated along the Atlantic Ocean, just south of Cape Canaveral, Cocoa Beach is considered one of the most beautiful beaches in Florida. Sparkling white sand beaches and exciting surf breaks draw visitors to this slice of paradise located in Brevard County Florida, also known as the Space Coast. You'll have no problem finding fun things to do in Cocoa Beach, a gorgeous and exciting beach town — this guide will make sure of it!
1. Swim, Sunbathe, or Surf at the Beach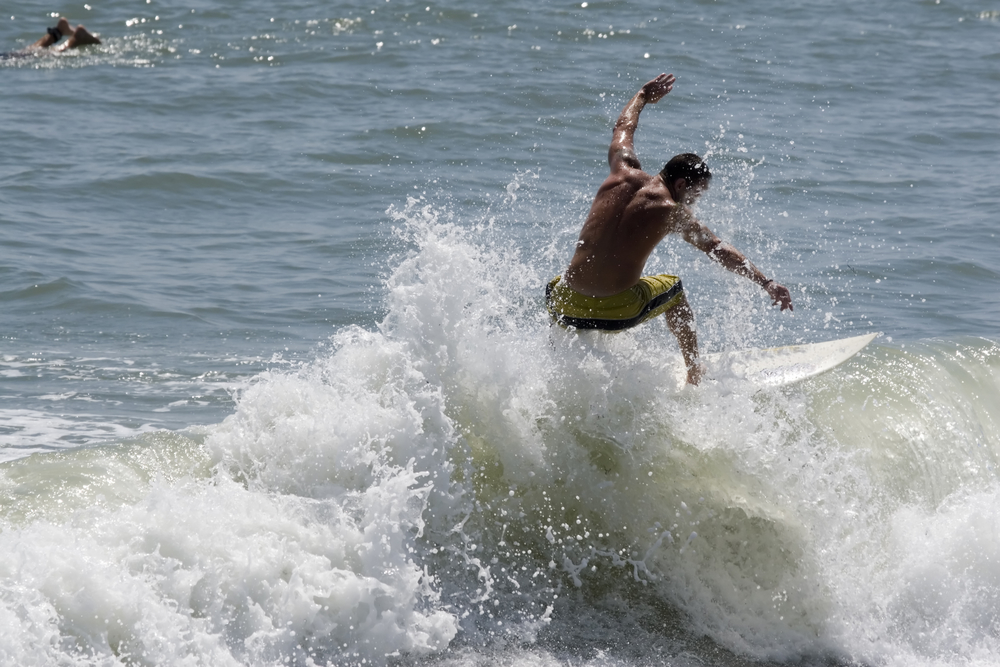 Relaxation at its finest. There's nothing like sitting back and listening to the waves crash while you soak up some sun. Take a stroll down the beach and collect a sand dollar or two. Cocoa Beach is widely known for its smooth and steady waves, making it a great place to learn how to surf. Board rentals and lessons are available nearby, or if you're already equipped, just bring your own board and find a spot in the lineup.
2. Explore Cocoa Beach Pier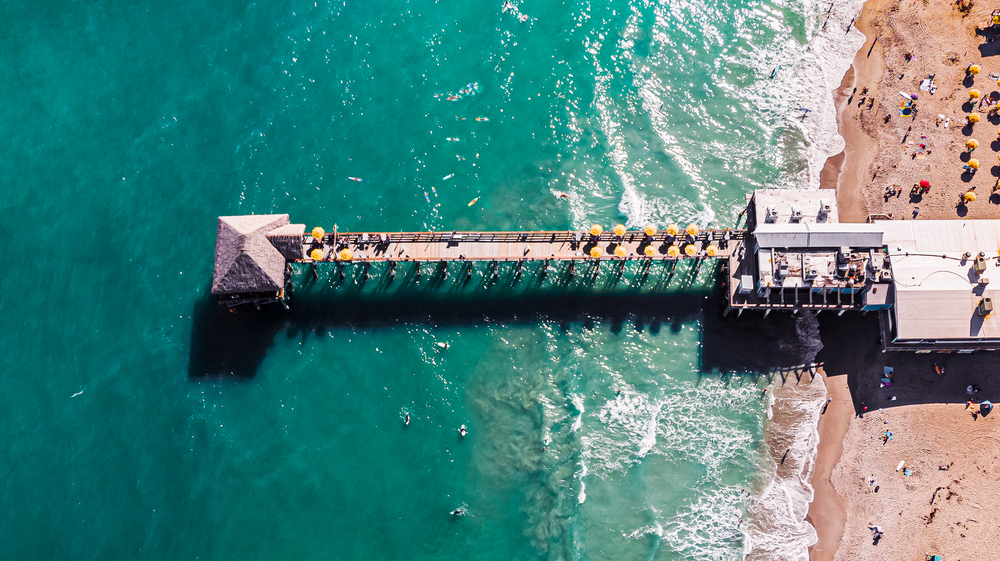 Jutting 800 feet out over the Atlantic Ocean, the Cocoa Beach Pier makes it easy for you to watch colorful sunsets over the water, fish in the surf, and take in the beauty of the town. Shops and restaurants are open most of the year with fresh seafood, ice cream, and unforgettable views of the Cape Canaveral rocket launches. Choose a rental within walking distance of the pier to put yourself in the perfect position to enjoy everything Cocoa Beach has to offer.
3. Visit the Ron Jon Surf Shop
Boasting over 52,000 square feet of shopping space, Ron Jon Surf Shop is a Cocoa Beach icon and the world's largest surf shop. Browse the store and become a certified beach bum by selecting a new bathing suit, board shorts, or surfboard, and grab a colorful beach towel for a day on the water. As you might expect from a Guinness world-record superlative, this flagship store is home to waterfalls, fish tanks, and a glass elevator to view all the surfing paraphernalia from above.
4. Defy Gravity with Cocoa Beach Aerial Adventures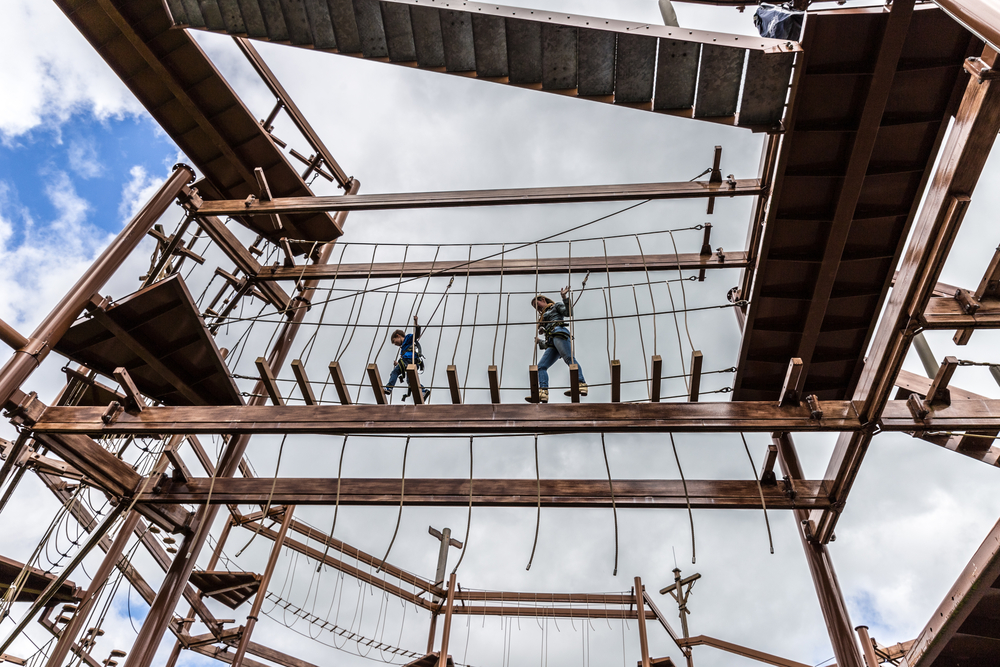 With so many mellow activities to enjoy in Cocoa Beach, it's nice to have the option to spend a day enjoying a big adventure. Step out of your Cocoa Beach rental, and head to Cocoa Beach Aerial Adventures for zip lines, obstacle courses, and 48 unique challenges that defy gravity. Choose to go solo, or work with a group to get through the obstacles, which is incredibly rewarding.
5. Have a Blast at Kennedy Space Center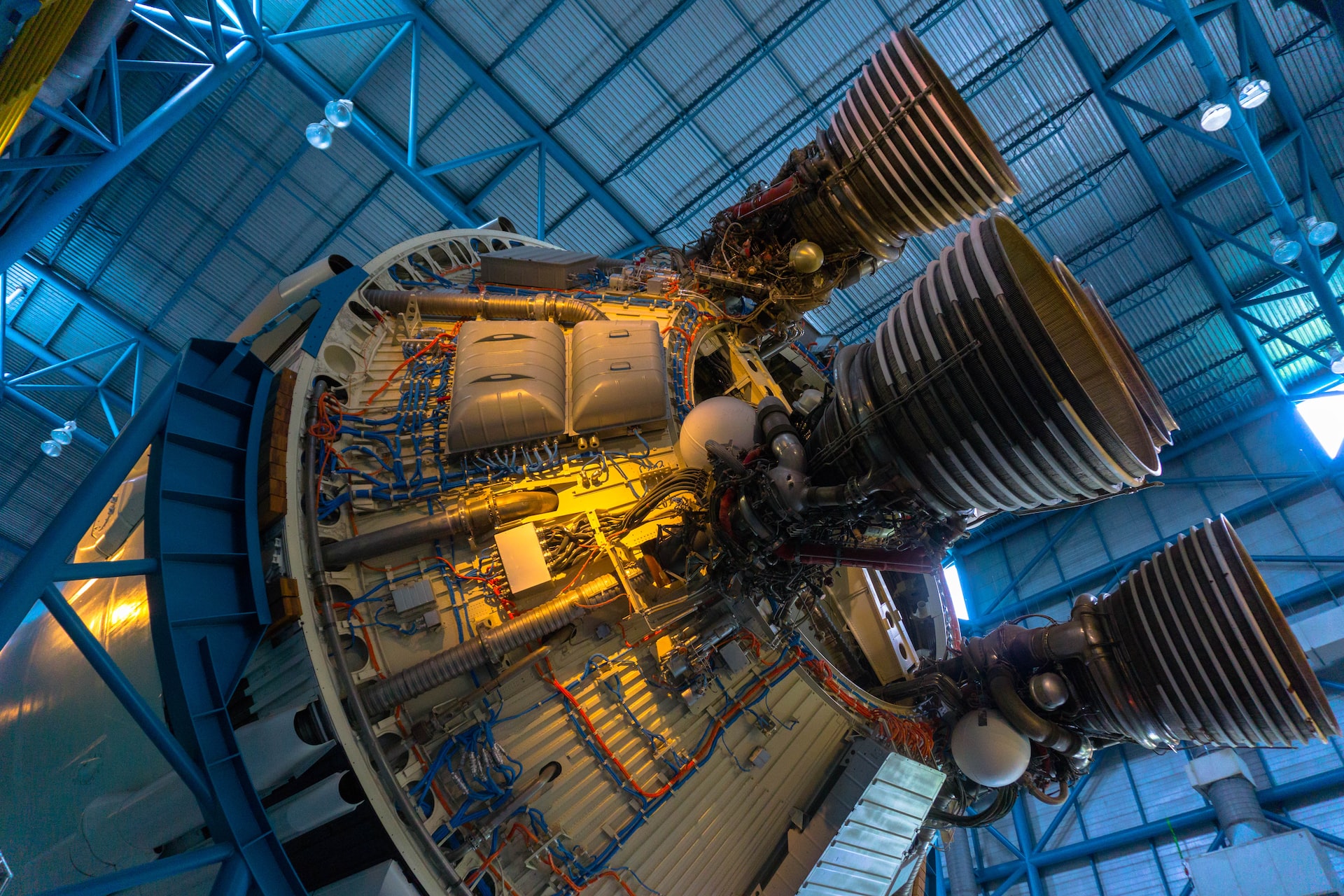 Just 25 minutes outside of Cocoa Beach, the Kennedy Space Center is a wildly unforgettable experience for the entire family. For over 50 years, this has been the primary center for NASA's manned launches into space. Kennedy Space Center was the launch location of Apollo 11, which brought astronauts Neil Armstrong, Michael Collins, and Buzz Aldrin to the moon. More recently, it's the takeoff point for SpaceX shuttles.
Wander the Rocket Garden and check out the actual rockets that launched America into space. From the Apollo Missions to the Shuttle Atlantis, explore the world of space through hands-on displays and lectures, museums, and rides that simulate space travel. Have lunch with an astronaut, or spend the day exploring Mission Control.
6. Check Out Cocoa Village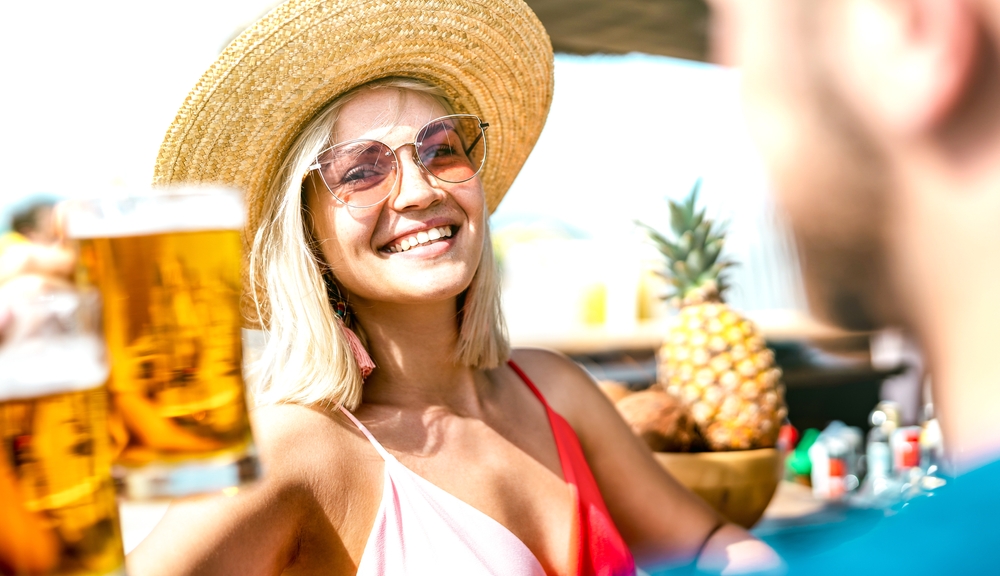 See what's popping in the center of town! Cocoa Village is a great place to grab some food and drink after a long day on the beach. Swing by the hilariously named Bugnutty Brewing Company to taste what's new on tap, or sit down and feast on your favorite smoked meats over at Cryderman's Barbeque. While you're there, don't forget to try the famous Nana's Bread Puddin', our personal favorite.
If you're still up for a little fun after dinner, head over to Stumpy's Hatchet House where you can release a little energy and hone in your axe throwing skills.
7. Hit the Links at Cocoa Beach Country Club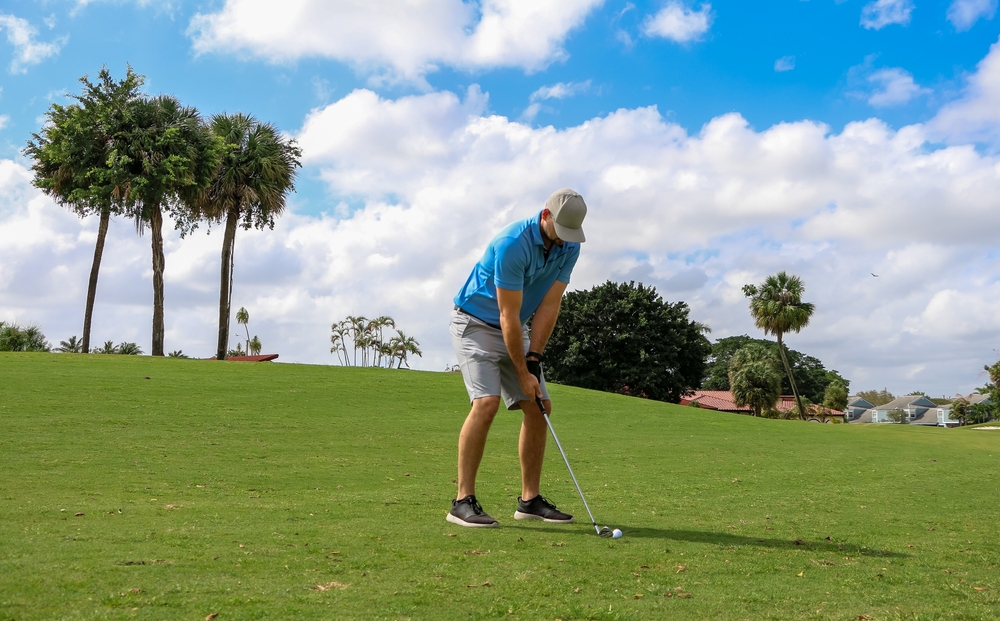 Get out on the green and work on your swing over at the Cocoa Beach Country Club. This three-course country club is a public facility that welcomes residents as well as visitors from out of town. Located on a peninsula, the course is surrounded by the Banana River Lagoon, making this a truly unique experience. Each of the 27 holes is named for one of the many species of birds that call this area home. After your game, take a break at the 19th Hole, the club's restaurant, where you'll find a full menu with options for breakfast, lunch, or just a quick snack.
8. Scour the Swamp on an Airboat Ride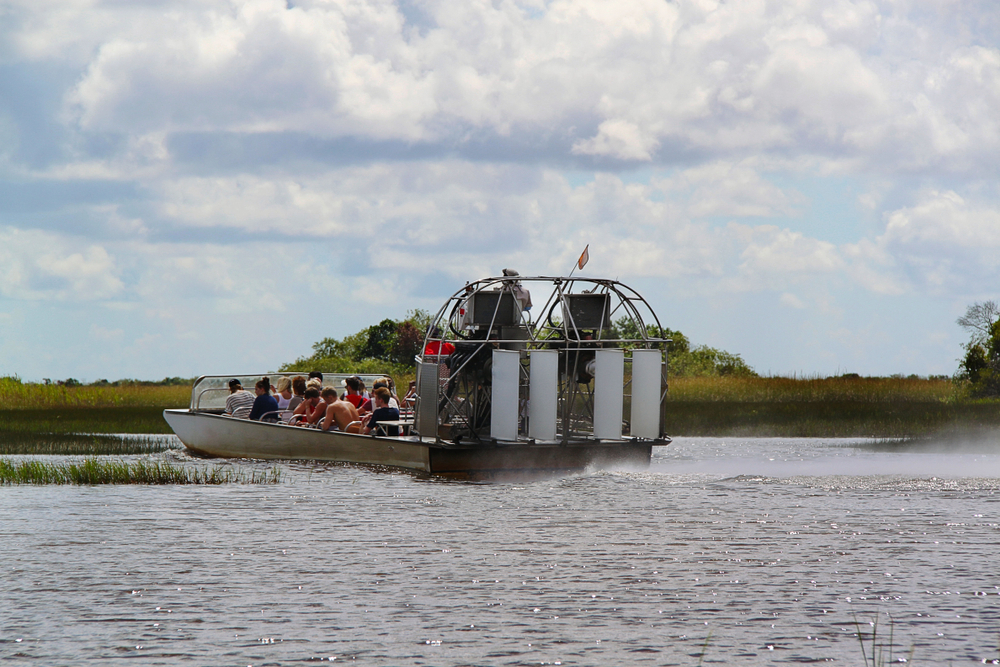 Florida, with its enormous amount of swampland, is infamous for a unique method of travel: airboats. Take a tour where you'll speed through the swamps, seeing a wide variety of animals and plant life. Yes, of course this includes American alligators! Head over to Instagator Airboat Rides, and let Captain Mike guide you through these murky waters. Make sure to make your reservation ahead of time, as tours might be all booked up during the busy tourist season.
Enjoy Your Getaway to the Sunshine State
Between spending the day by the water, or enjoying one of the many activities this area is known for, it's not hard to find fun things to do in Cocoa Beach, FL. When considering a trip to the Sunshine State, use VacationRenter's search engine that narrows down the best rentals and hotels for your upcoming stay.