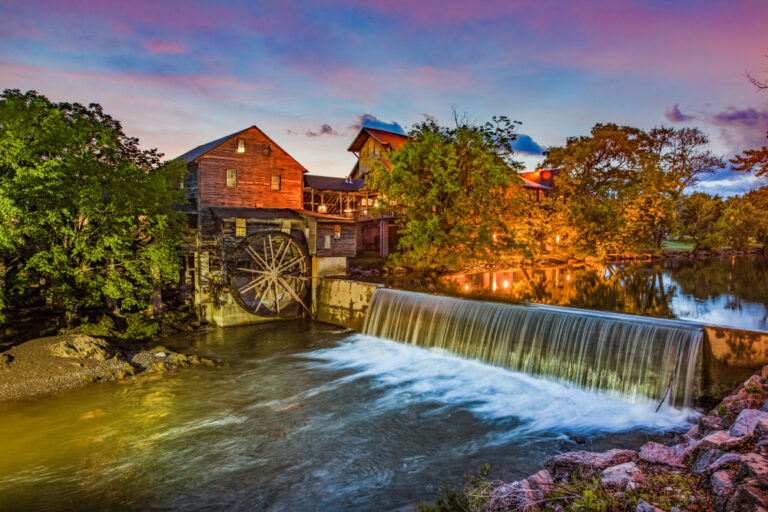 Pigeon Forge sits just a few miles north of the Great Smoky Mountains National Park in Tennessee. This location makes Pigeon Forge a popular mountain resort town, pulling in visitors from near and far throughout the year. With a wide array of vacation rental homes and cabins, it's relatively easy to find accommodations that are both rustic and luxurious. While the mountains and a number of amusement parks are high on tourists' lists of things to do, there are a multitude of other options to enjoy, too. Below, we'll uncover 7 of the most unique things to do in Pigeon Forge. Keep reading to learn how to create some unforgettable memories.
Outdoor Gravity Park
View this post on Instagram
Pigeon Forge's Outdoor Gravity Park offers unique adventures for every member of the family. Chances are you've probably seen hamsters running in little plastic balls before. Now is your chance to have the same experience! Climb into an OGO, a plastic sphere that houses you while you roll around the park, and take in the expansive green spaces with rolling hills and valleys. With various tracks featuring zig-zag courses, and even a 1,000-foot hill, your ride experience promises to be a thrill to remember. You can navigate the park alone or with a couple of buddies in your OGO.
Pro traveler tip: The park is a blast, but also a guarantee that you'll get wet. Bring a change of clothes with you. Don't change until you're ready to leave! People that make the move to the second outfit may decide that they want a little more fun and end up wet again! A waterproof camera is also encouraged. Find a waterproof cellphone case before your trip. 
Forbidden Caverns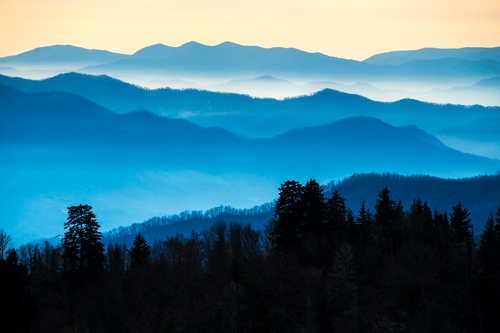 The Forbidden Caverns combine both entertainment and education as you explore the underground world underneath Pigeon Forge. You'll see natural chimneys, grottos, streams, and rock formations on your guided tour. The tours include special lighting effects, sound effects, and more. Learn all about how moonshiners used the caves to make moonshine decades ago. The tours take about an hour, and you can also bring a picnic to enjoy in the on-site pavilion. A restaurant and souvenir shop are also located on the grounds.
Pro traveler tip: If anyone in your party has respiratory or mobility issues, they should sit this one out. The tour is a bit physically demanding and requires people to be in decent shape to properly enjoy it. 
Hillbilly Golf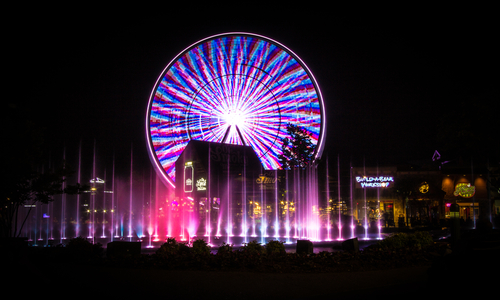 If you've never tried Hillbilly Golf, you don't know what you've been missing. The first part of the adventure involves riding an incline tram up 300 feet to the top of a mountain. From there, you have your choice of two 18-hole courses, each filled with unique hazards such as outhouses and moonshine stills. Dodge the tractors and other standard Appalachian obstacles as you make your way through the mini-golf course.
Pro traveler tip: The course is challenging and bringing along a couple of extra balls is recommended. You'll play 'putt-putt' going downhill, meaning losing your ball is really easy. Don't end your round early by not bringing extra balls with you! 
Salt and Pepper Shaker Museum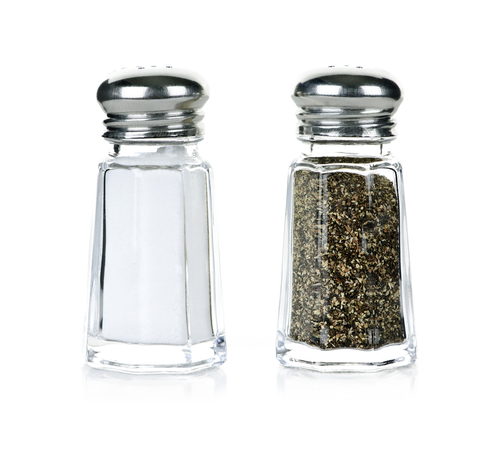 Perhaps you've never given much thought to salt and pepper shakers. But if you visit the Salt and Pepper Shaker Museum, you may never look at these dining-table essentials the same way again. With more than 20,000 sets of salt and pepper shakers on display from all over the world, the collection on display is truly astounding. While you tour the museum, be prepared to learn fascinating facts about salt and pepper. You can also learn the various benefits of having a salt or pepper shaker with just one hole, three holes, or more holes.
Pro traveler tip: You won't need more than an hour to get through the museum. There are people that take a bit longer, but generally, an hour is more than enough. From there, head over to Smoky Mountain Winery, the oldest winery in Tennessee, and taste some of their delicious wines.
Parrot Mountain and Gardens
View this post on Instagram
Parrot Mountain and Gardens
At Parrot Mountain and Gardens, you can touch, see and feed exotic parrots. Watch the colorful birds enjoying their natural habitats in the gardens. Visit the on-site nursery to see tiny baby parrots hatch out of their eggs and receive hand-feedings from employees. If you find a bird you love, you can even sponsor it with a donation. Enjoy lunch in the park while you listen to the parrot's call. Explore the gardens and watch the birds flying freely. Don't miss the ample photo opportunities with the beautiful landscaping and breathtaking wildlife in the park.
Pro traveler tip: Reservations are recommended before heading out and can be purchased online here.
Great Smoky Arts and Crafts Community
View this post on Instagram
This area in Tennessee is rich in artisans practicing their specialties. One of the distinctive things about Pigeon Forge is the craftsmen who love to share their creations and allow people to watch as they craft. The Great Smoky Arts and Crafts Community is just that: a place where people can go to watch artisans create their personal magic. The community plans special craft shows throughout the year, and provides an opportunity to both experiences and learn about different types of crafts that are popular in Tennessee, such as woodworking, candle-making, soap-making, painting, ceramics, and glassblowing.
Pro traveler tip: Head to this spot hungry or around breakfast or lunch. There are a ton of great restaurants on site. Grab breakfast at Morning Mist Café & Desserts. If you decide on heading here during lunch, check out Fox & Patriot Tavern..
Sandman's Workshop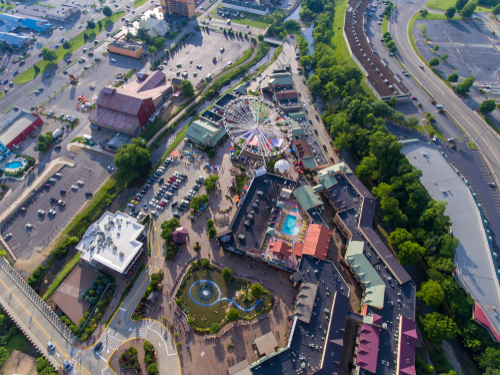 For a truly artisanal experience, spend a few hours at the Sandman's Workshop. This is the place to find a personalized garden stone or a memorial stone made just for you. The shop also has ready-made items available for purchase as you tour the premises. You can even choose your stone and order the personalization. The artisans on staff complete the work for you while you wait.
Pro traveler tip: Check out their website linked above ahead of time to have an idea of what you might be interested in. If you decide on taking home a larger piece, it's a good idea to start speaking with someone at the shop before your trip. 
Where to Stay in and around Pigeon Forge
There are plenty of great rental options right in Pigeon Forge, but you should consider a couple of the other surrounding towns, too. Depending on your group size and who you're traveling with, one of these other options might be better for you.
Gatlinburg
Gatlinburg is the smallest of the three towns listed here. Its quaint size and feel make it a great option for people looking for a little rest and relaxation near the beautiful Great Smoky Mountains. There is also a ton to do in this little community. Find a wide range of lodging here from single-family homes to beautiful, luxurious cabins right in the mountains! If you're planning on staying in this area, be sure to check out the complete guide to Gatlinburg for insight and ideas on where to stay and what to do.
Pigeon Forge
For those who wish to stay close to all the above attractions, consider staying right in Pigeon Forge. You'll find cabins and cottages as well as higher-end resorts. Couples can also find apartments and smaller accommodations. Don't break the bank on a larger property. Find something that fits your needs right next to all the action.
Sevierville
Lastly, Sevierville is an awesome option for families with small children. Check out all that this community has to offer and read through this list of top attractions in the area. Dollywood, a massive theme park, is in the area and provides loads of laughs and fun for the whole family. Find great deals on single-family homes here especially between March and June.
Pigeon Forge is the Spot!
Spending a vacation in Pigeon Forge promises to be filled with adventure. While you'll definitely want to hit all of the major activities, such as national parks, it's wise to get off the beaten path to learn about the more unique aspects of Pigeon Forge. Ready to enjoy the historic sights of Pigeon Forge? Book your stay on VacationRenter!