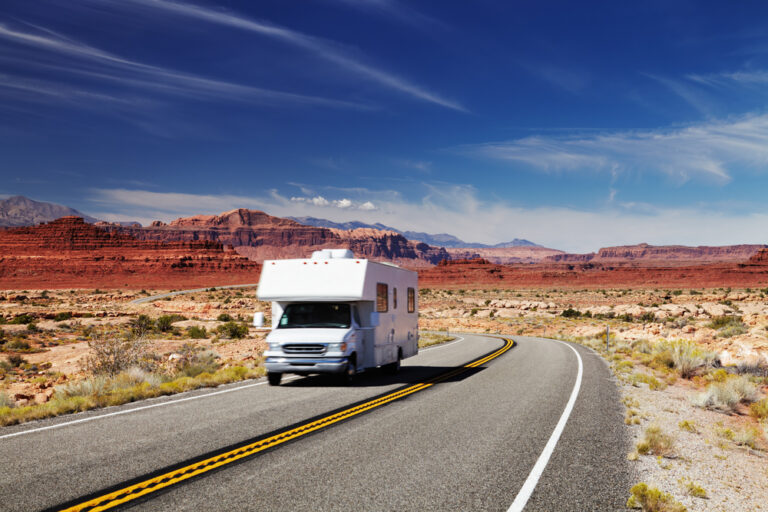 Should I RV or shouldn't I? And if I do, should I rent or buy?
These are the questions people are asking themselves after the landscape of travel shifted due to the COVID-19 pandemic. While booking a flight around the world may not be an option right now, some people are still itching to get away, so a road trip to take in natural glories and other attractions makes perfect sense. And for that, RVing may be the ideal solution to hit the open road.
Motorhomes and travel trailers are unique in that they can comfortably fit a family in style, and can also keep travelers safely distanced with all-in-one travel and living spaces. And for the solo camper — or those who want to travel with pets — RV rentals can offer increased flexibility for travelers who need it.
What's more, the demand for RV rentals is on the rise. In a survey conducted in May of 2020, during the first wave of the coronavirus, searches for these handy vehicles on VacationRenter were up 350% — more than twice the previous all-time high.
Among the advantages of traveling by RV rentals during the pandemic, travelers we surveyed responded that they could:
Better avoid COVID-19 exposure
Travel more simply
Make their own travel schedule
Control their living environment
Better afford RV travel
Keep an RV cleaner than other methods of transportation
Travel with more people than other travel means
While interest has significantly spiked in RV rentals during COVID-19, it was actually already on the rise even before the pandemic began. According to a Ford poll conducted in 2019 by OnePoll, 73% of Americans felt that road-tripping was a much more enjoyable experience than flying. Besides not liking flight delays and cramped airline seats, they enjoyed taking in the scenic views from the ground level, being able to stop wherever they liked whenever they wanted, and not suffering the packing limitations of airlines. And what better way to enjoy the freedom of the road than in an RV?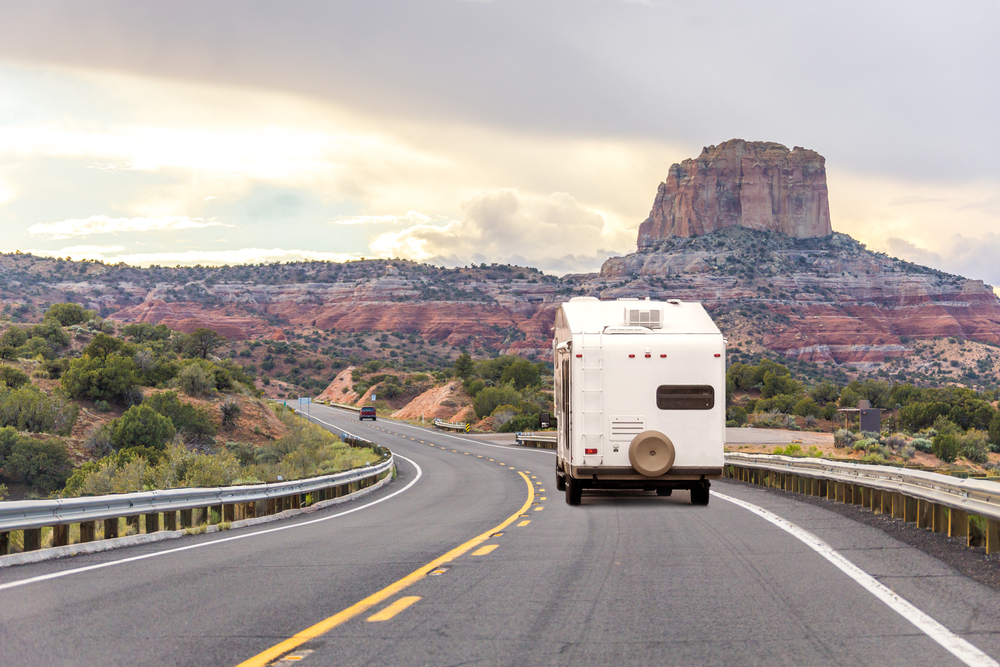 Read on for other advantages of RV rentals.
Cuts the Cost of Travel
Traveling by RV rental can definitely save you money compared to other methods of travel, according to a survey conducted by CBRE Hotels Advisory Group. The savings are compounded if you cook your own meals on the road, especially if you have a family that likes to eat.
Money can be further saved if you try "boondocking" — that is, camping for free off the grid, often on public lands, without the usual RV camp hookups — rather than paying to go to a campground. It can be a rugged, but memorable experience. You can also try a low-cost membership with Harvest Hosts, which allows you to park your RV at over 1,440 breweries, wineries, farms, and other interesting locations for no additional cost. And even if you're more interested in staying in a national or state park, the fees associated with parking and camping are often less than other traditional lodging methods.
Provides More Freedom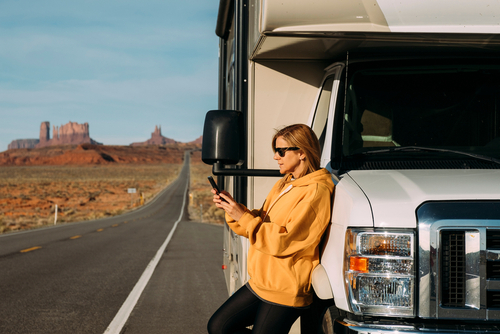 You can see more natural attractions traveling by RV, with the freedom to slow down and take in all the sights you like. Unlike traveling on planes and trains, you're also able to change your mind as you drive, take a different route, or decide on a completely different destination altogether. It's also easy to extend your stay with an RV as long as you have somewhere to park. But of course, you'd need to get permission from the rental company if you want to keep your vehicle longer than the contracted period. For those who already own a pick-up, travel trailer rentals can even allow you to take your own vehicle along when you travel.
A Chance to Try Before You Buy
For those who may be thinking about owning an RV in the future, rentals can give the opportunity to try out different makes, models, and classes before making a permanent investment. While you learn how to navigate the new RV lifestyle, rentals allow you to travel with less concern over recurring maintenance, repair, or year-round storage costs, potentially saving you money you may not have been ready to spend. It will also give you an estimate of gas, toll, and other potential costs associated with RV travel.
Expanded Choices
You don't just choose to drive an RV; you have to decide on what kind you are going to rent. You have all kinds of possibilities. Are you interested in a driveable model? Here is a list of options to choose from:
Campervans
Truck campers
Luxurious Class A bus-sized vehicles
Class B converted Sprinter Vans and Dodge ProMasters
Class C motorhomes — offering more room than a traditional van or SUV, and ideal for small families or new RV renters
Plus, different vehicles have various floor plans, so you can find what arrangement makes sense for your family vacation.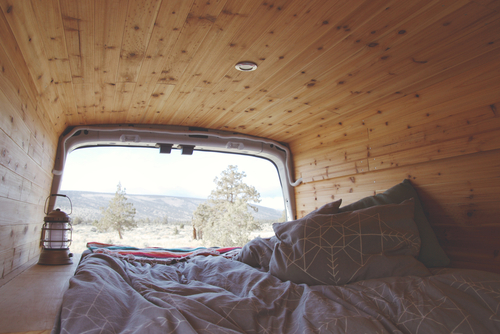 Towable choices include:
Folding trailers
Trailers, such as Airstreams
"Toy haulers," classified as small trailers with dedicated space for motorcycles and other toys
Fifth wheels, which are typically large trailers that attach to towing vehicles with a gooseneck extension in the truck bed, offering a lot of comfortable space for families or groups of friends
Many Motorhomes and Travel Trailers Allow you to Bring Pets
With an RV, you can bring your dog, cat, rabbit, hamster — and the list goes on. You don't need to worry about airlines asking owners to put their animals in cages or looking for lodging accommodations that are pet-friendly. Yes, you have to find somewhere to walk your dog, but you are in the same boat as any local resident with a pooch.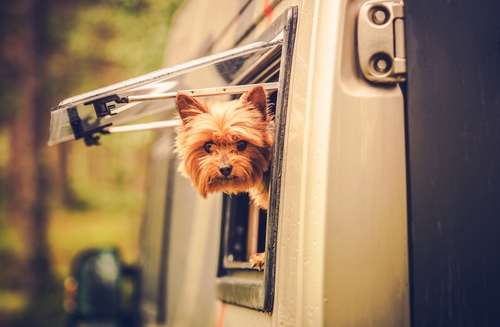 RV Travel Can Help You Make New Friends
Renting an RV is not just a vehicle choice; it's also a lifestyle. RV travelers share a bond that often turns into friendships, with a sense of camaraderie that prevails at RV campsites. Having an evening meal and talking to neighboring campers can lead to long nights under the stars and tales of the road, as kids play tag in the background.
More Quality Family Time
Without distractions of time spent in airports or checking in at accommodations, you can enjoy more quality time with one another. Because you have more space in many RV rentals, you can keep kids spaced apart and occupied during long journeys — whether they're watching videos on a portable entertainment device, coloring, or whatever else you can come up with. Not only is a lot of family time spent in the RV itself, but many RV campgrounds often have entertainment activities aimed at kids and families.
Recreational Vehicles Enable You to Travel With the Comforts of Home
An RV lets you bring more baggage, so you can enjoy more of the comforts of home. Do you need to rest after a long hike in a national park? Take a break and lie down in your own camper bed.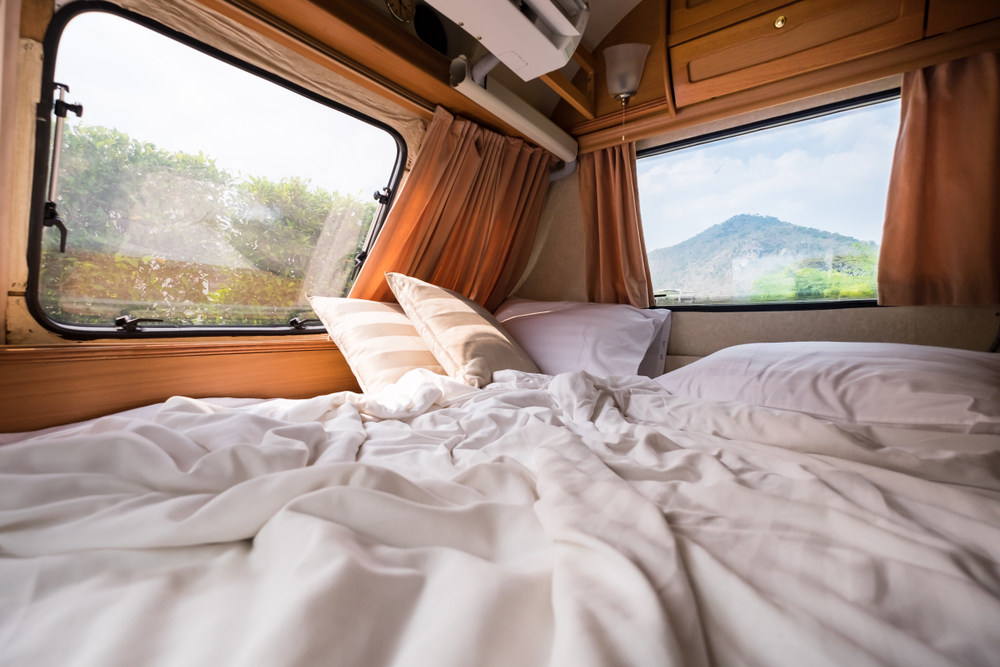 Do you want to save money, dining out only for special occasions? Use the RV's cooking facilities to cook the family three meals a day. Do you want to bring a bike to explore new destinations? RVs often have space to take along your ride. Some even have dedicated spaces for motorcycles and other toys for sporting-lifestyle trips.
Great RV Rentals for Your Next Getaway
RVs are classic vacation vehicles that never go out of style. They've been given a rediscovered appreciation during the COVID-19 pandemic, allowing us to travel safely and comfortably. You can vacation in peace knowing you don't need traditional lodging, choose your own travel schedule, and minimize possible exposure.
If you're dreaming of hitting the highway in an RV rental, VacationRenter can make that dream a reality. By bringing together the top RV rental listings from across the internet, we help travelers find the perfect rental faster and easier. Check us out for your next trip today.