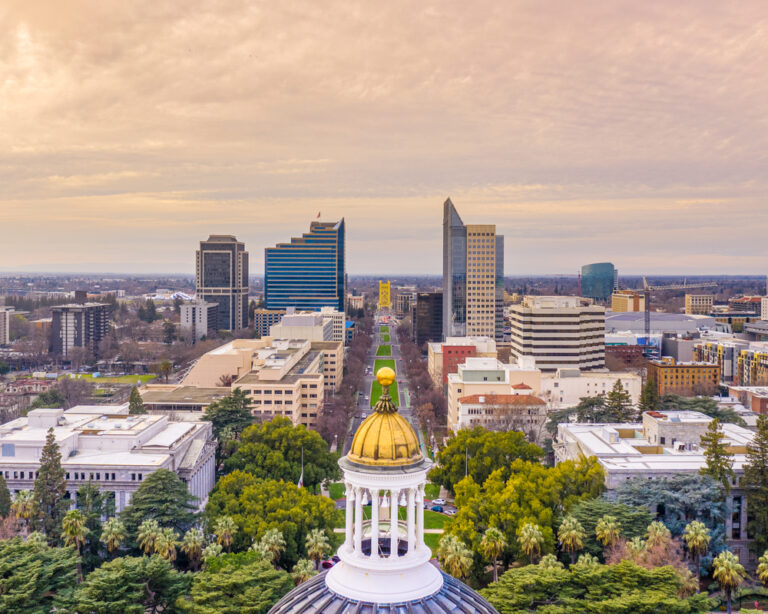 Sacramento has a rich history, with prospective gold miners pouring in from all regions of the country during the mid-1800s giving rise to the California Gold Rush. Today, Sacramento serves as an exciting destination for all sorts of people, especially families.
For starters, the Sacramento Zoo, Powerhouse Science Center, and a Kings game can act as a highlight of anyone's day, no matter their age!
Let's explore why choosing Sacramento for your next vacation will make it an unforgettable experience for the entire family.
Where to Stay in Sacramento with Kids
Before you get on a plane to the Golden State, you'll probably need somewhere to stay. Luckily, there are plenty of options to choose from in this city. With a population of around 500,000, Sacramento is a bustling place, with a variety of local events in the area. An out-of-towner might be surprised to learn that the River City is actually California's state capital. The good news is that moving around the city is relatively easy. Traffic isn't too bad, and there is a pretty good public transportation system.
Additionally, Ubers and Lyfts are readily available, but since you are traveling with family and young kids, it may be easier to just rent a car.
There are endless options to choose from when visiting Sacramento. To get a feel for everything the city has to offer, we've outlined some of the best neighborhoods to consider.
Here are our top picks:
Downtown-Midtown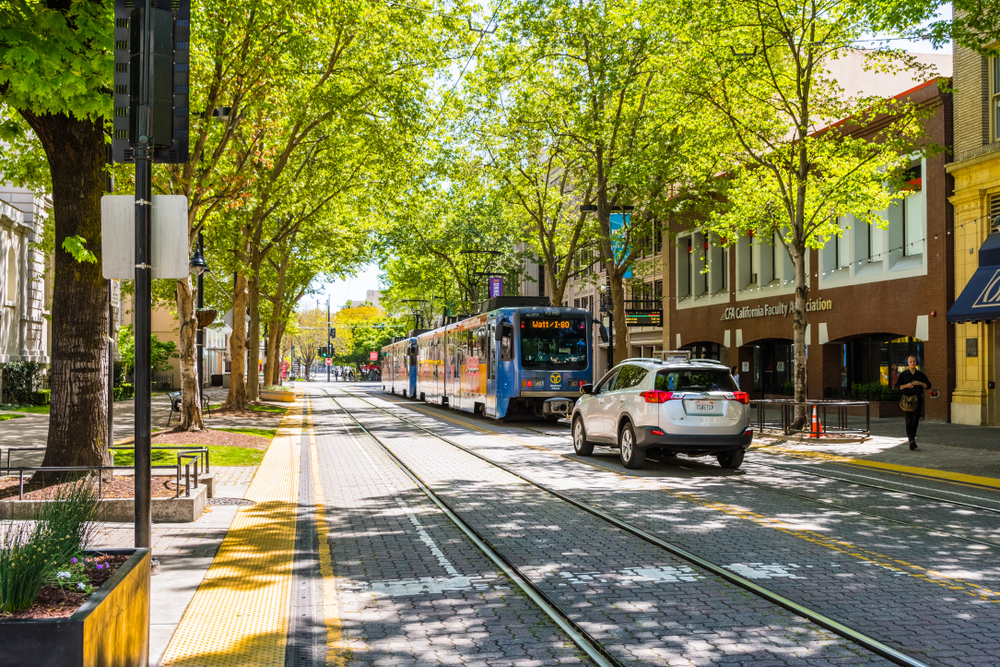 Sacramento's central city area is composed of the downtown and Midtown neighborhoods. The district has an exciting music & arts scene, as well as a ton of great dining options! Have a cup of coffee and catch your breath at Philz Coffee before heading over to Crocker Art Museum for the day. Eat at awesome restaurants and craft breweries that are open to all ages. Sutter's Fort State Park is a great place to take a stroll, and frequently has live reenactors teaching about the history of the fort. For an awesome list of attractions in Midtown, click here.
If your family is visiting from May to June, check out a free Friday night concert in Cesar Chavez Park as part of Sacramento's Concerts in the Park series!
East Sacramento
Located just east of Midtown, East Sacramento is home to tree-lined streets, the Fabulous Forties (one of the most iconic neighborhoods in the city), McKinley Park, Sacramento State University, and miles of beautiful bike trails along the American River. Nearby are Pavilions Shopping Center and Loehmann's Plaza, which feature a host of local and regional retailers and some of the city's best restaurants.
Land Park
South of the central city, Land Park is best known for William Land Park, which is a popular spot with locals for picnicking and jogging, and is also home to Fairytale Town and the Sacramento Zoo. The surrounding neighborhood features quaint homes and quiet streets, but there's no shortage of nice eateries such as ice cream parlors Gunther's and Vic's, and sweet spots like the Freeport Bakery.
West Sacramento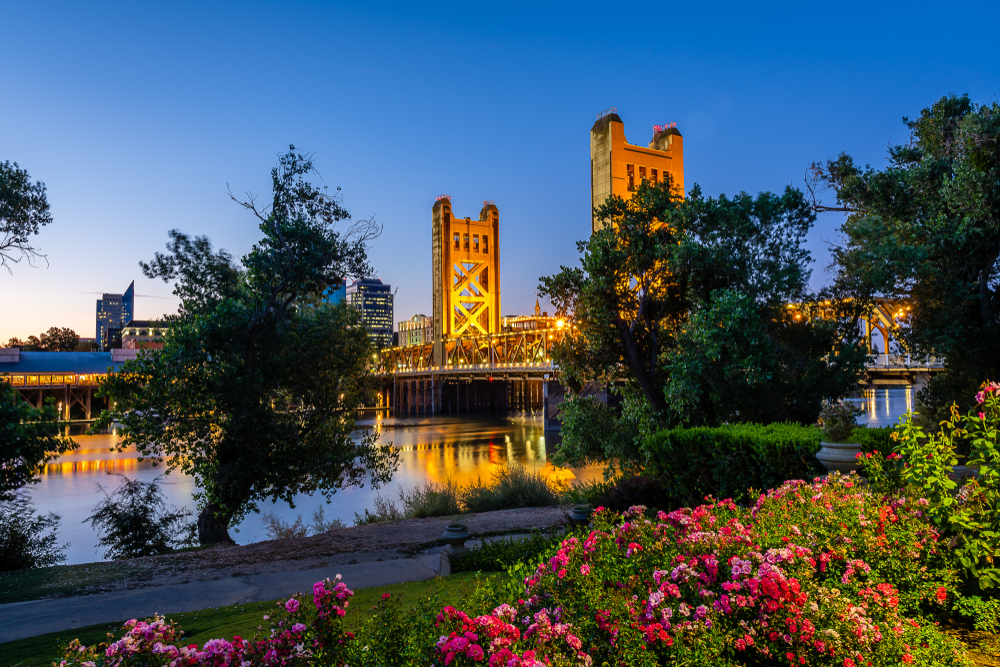 Just across the Sacramento River from the central city, West Sacramento has great views of the Old Sacramento Waterfront and the downtown skyline. Check out the River Walk between Tower Bridge and the I Street Bridge. Also, blocks from the waterfront are a burgeoning cluster of restaurants and bars, and several family-friendly breweries such as Jackrabbit and Bike Dog.
North Sacramento
Incorporated into the city in 60s, North Sacramento has an established arts scene along Del Paso Boulevard with its art boutiques and murals. Gibson Ranch is a sprawling park that hosts concerts and provides an excellent setting for outdoor recreation, or just a lazy day kicking back with your loved ones in the sun. Families can tour the Aerospace Museum of California, with interactive exhibits and numerous aircraft dating as far back as World War II.
Family Friendly Activities in Sacramento
As you can already tell, Sacramento is home to more than just the Kings and great seafood. Here is a list of locations that will thrill you and your family!
Sacramento Zoo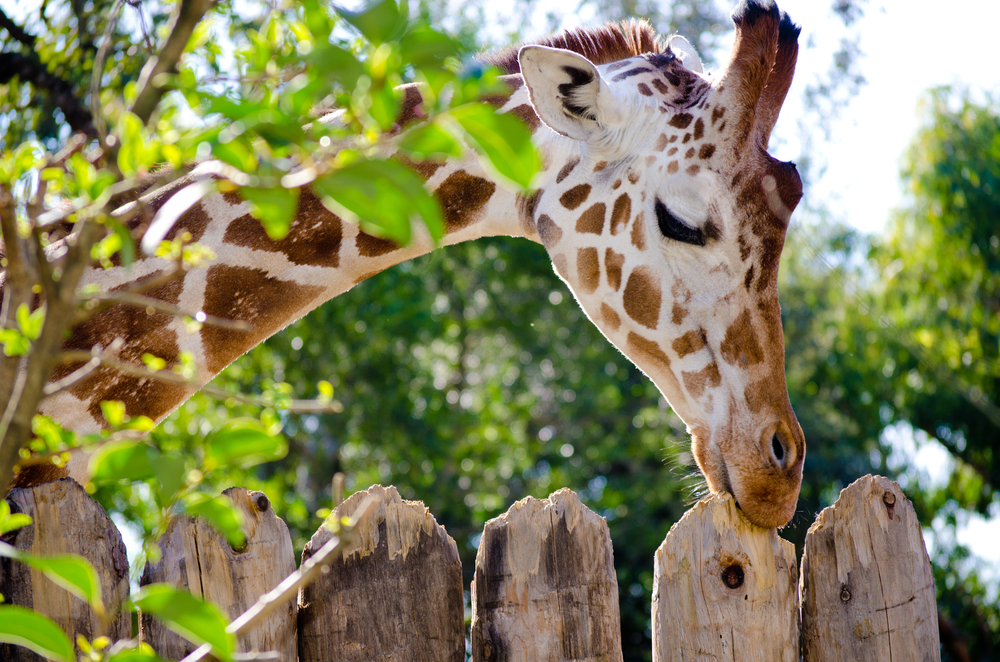 Housing over 500 animals, the Sacramento Zoo has been educating both children and adults alike on the exciting and exotic wildlife of the world since 1927. Your kids will be thrilled to spend the day looking at giraffes, lions, orangutans, and many more animals! Don't forget to take a ride on the Zoo Train, and climb the Kilimanjaro Climbing Wall.
Pro Tips 
Their doors are open every day from 9:00 AM to 4:00 PM and tickets can be purchased online.
You can save money by bringing your own food and drink to the zoo and avoiding expensive concessions costs that stack up while visiting as a family.
NBA Kings Game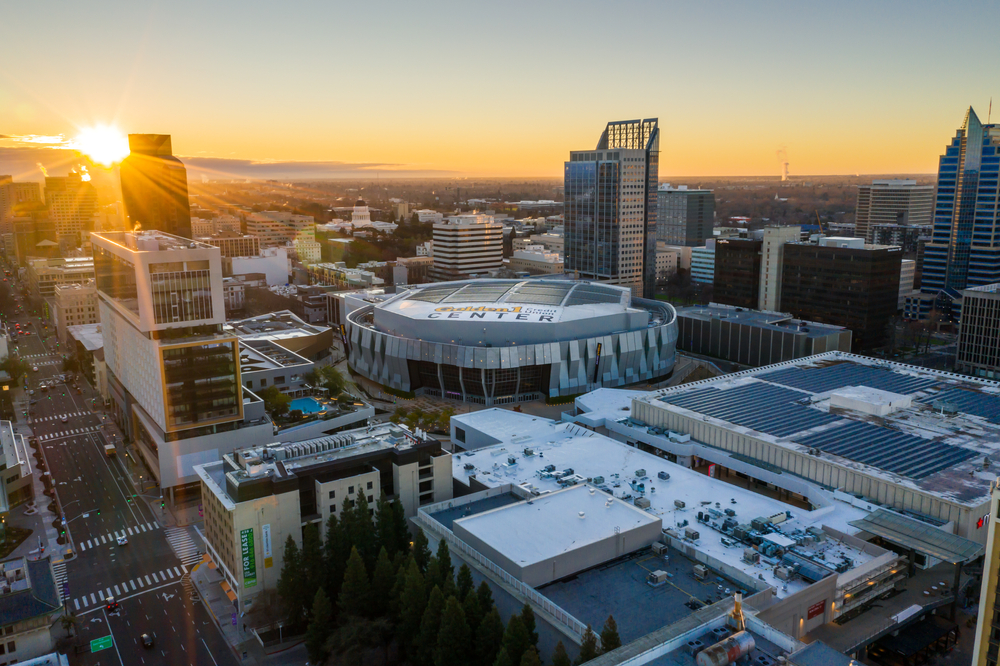 Depending on the season, take the family to a live NBA basketball game! Home to the Sacramento Kings, the newly renovated Golden 1 Center is located in the heart of downtown. With dozens of home games every year, it's easy to catch a game during your stay. If it's not basketball season, the arena also hosts some of the biggest names in live music.
Pro Tips 
Parking can be pricey

depending on the event. 

Being so close to downtown, it may be easiest to Uber or walk. 
Most events in California also require proof of vaccination.
Powerhouse Science Center
An educational day trip is always a great call as a family activity. A wonderful option for a rainy day in Sacramento is the Powerhouse Science Center. Focused on STEM education, the center offers many hands-on exhibits in the fields of science, technology, engineering, and math. Between examining fossils and watching planetarium shows, there is always something fun to see and learn here.
Pro Tips
Complimentary parking can be found on 12th Street and Camino Del Rio. Don't have a car? There's also a free trolley that comes every 20 minutes or so. Get off at Buckley Park (12th & Main), and walk west on 12th Street.

Make sure to visit the website prior to planning your trip so you can see what the exhibits are currently on display! 
Urban Air Adventure Park
Another great indoor activity for kids of all ages is the Urban Air Adventure Park. Boasting many activities such as ropes courses, climbing walls, trampolines, and bumper cars, your kids will be entertained for hours while burning off some excess energy. Scope out your favorite rides from above on the Sky Rider, where your kids can zip and zigzag around the entire park.
Pro Tips 
The earlier you arrive, the more space your little jumpers will have to play. It can fill up quickly, especially in the afternoon and on the weekends.

This is a fun and affordable activity as "spectators" (parents) can hang out for free. But chances are, you may want to join in the fun!
Old Sacramento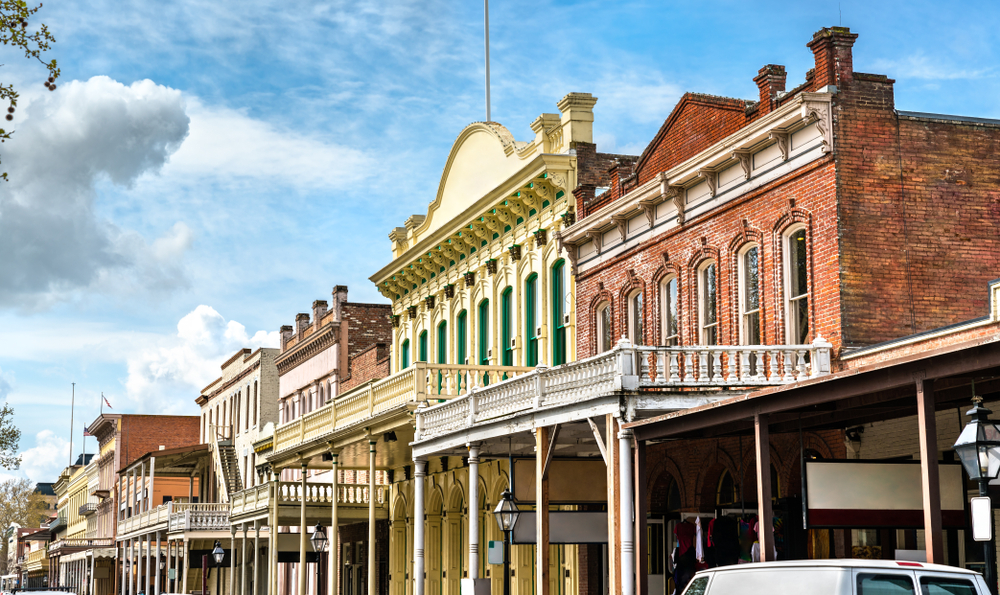 Take a stroll down the cobblestone streets of historic Old Sacramento! From train rides and jetboat excursions to a wide variety of museums, this part of town can easily keep you busy all day! Take an underground tour below the streets, through foundations and passageways built over 100 years ago when the city was first settled. Head to Candy Land, a massive candy store (come' on, it's vacation) after lunch for some sweet treats.
Catch the best views of Old Sacramento from 65-feet high at the top of the Waterfront Ferris Wheel! Don't forget to take a spin on the old-timey Front Street Carousel.
Pro Tips 
To get around quickly while not missing a thing, consider renting bicycles for the family. 
A Trip to Remember
As you can see, Sacramento offers endless opportunities to entertain the entire family. You'll have no problem filling your day with fun and excitement. An unforgettable family adventure starts here in Sacramento! To book a place to stay, and get your trip started, head on over to VacationRenter and find an awesome family-friendly rental.