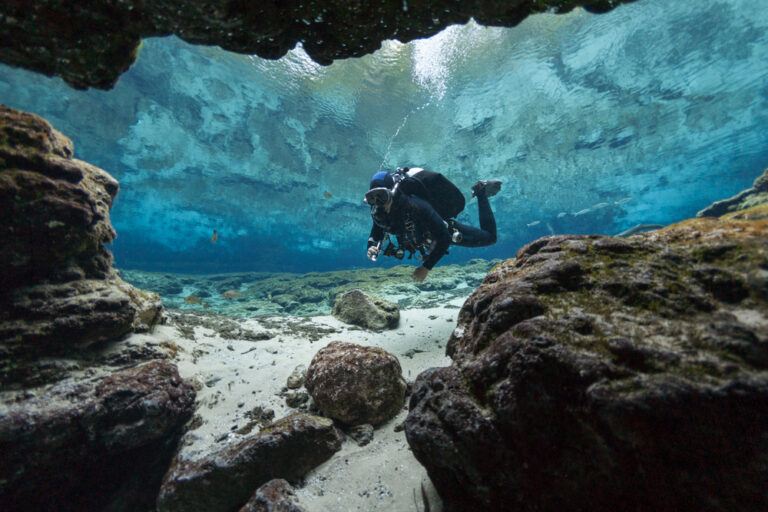 Florida has a reputation for bustling theme parks and packed beaches. But with over 65,000 square miles of landmass, there's certainly more to the Sunshine State than theme parks, bathing suits, and traffic. Florida also offers fantastic opportunities to get outside and explore nature. Whether you're looking to relax your tired bones on the hot sands of the coast or you want to see what kind of wildlife lurks deep underground, Florida has you covered.
Whether you live in Jacksonville or you are in northern Florida on vacation, it's always great to get out of town and take in some nature! Kayak through ancient waterways, explore what life was like in times past, and fill your belly with shrimp. These quick getaways from Jacksonville aren't too far outside of the city, but you'll feel like you're in another world.
1. Amelia Island
Drive time from Jacksonville: 45 minutes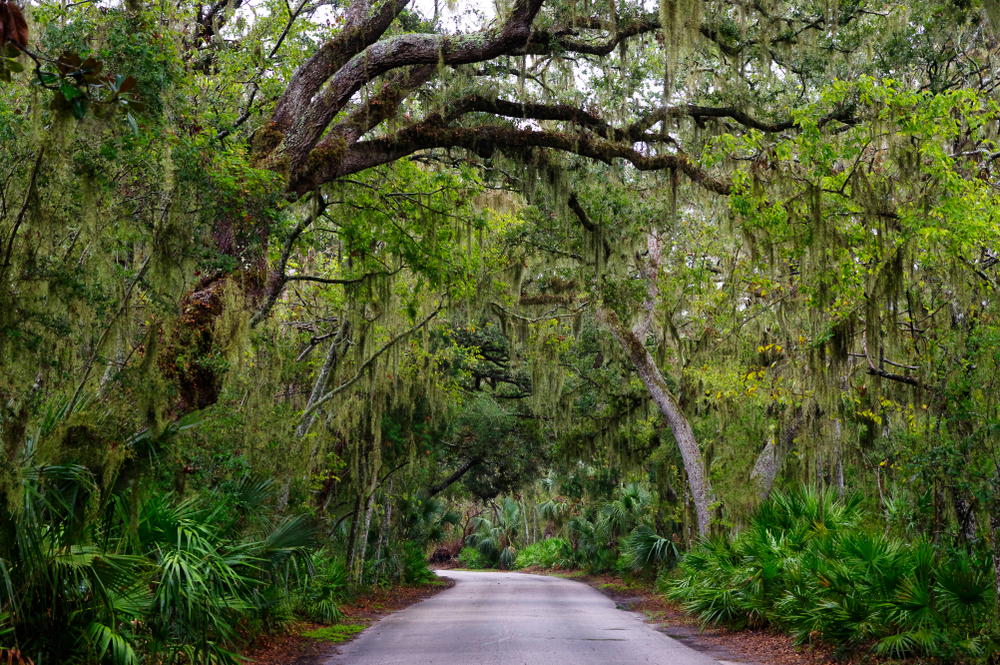 Located north of Jacksonville, Amelia Island is an enchanting barrier island lined with 13 miles of sandy beaches and dunes. Listen to the sound of the waves crashing on hot sand or try getting a closer look at the wildlife. The many fishing tours are waiting to show you the vibrant sea life around the island. If the fish aren't biting, do the next best thing and find a shark tooth on one of Amelia Island's fossil hunts. After all, who doesn't want a new shark tooth necklace?
For a more structured natural experience, bring your family minigolfing on a 18-hole course. Or sneak away from the kids and hit the Golf Club of Amelia Island, a full-sized course designed by PGA Tour veterans.
2. Cross Creek
Drive time from Jacksonville: 1 hour and 30 minutes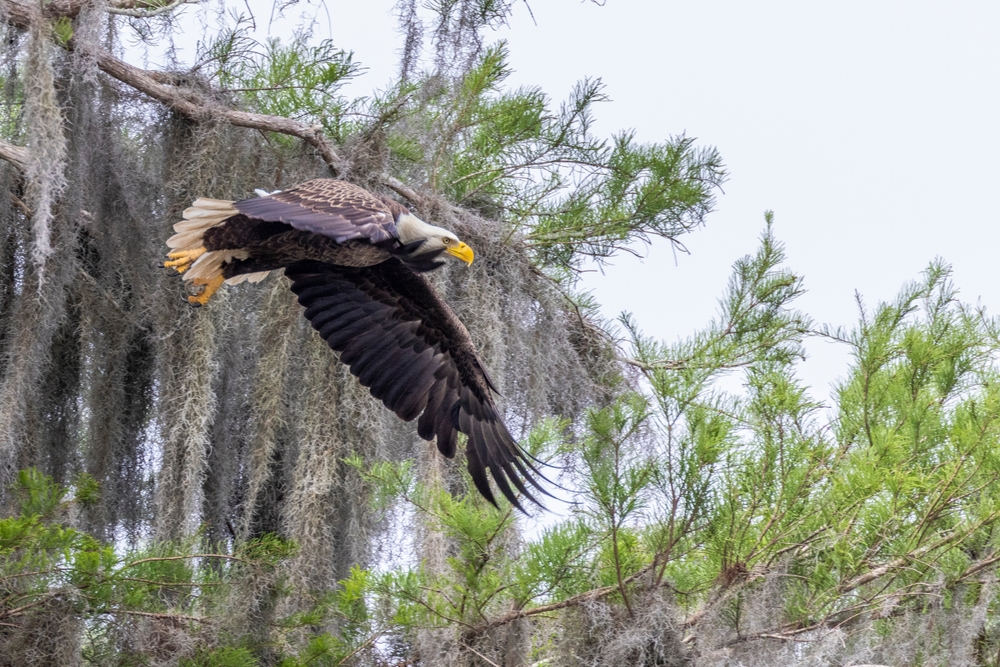 Drive south down US-305 from Jacksonville and you'll arrive at the charming little town of Cross Creek. Take a day trip here to step back in time and unwind as you explore the land that inspired Marjorie-Kinnan Rawling's Pulitzer Prize-winning novel "The Yearling." Tour Rawling's farmhouse, preserved exactly the way it would've looked in the 1930s. Who knows, maybe you'll be inspired to write the next New York Times bestseller once you stroll through the surrounding nature.
Take it one step further and live off the land yourself at Twin Lakes Fishing and Camping and you can earn your dinner the way your grandparents used to in Cross Creek. Or, you can always stay in Gainesville, the closest metropolitan place in the area.
3. De Leon Springs
Drive time from Jacksonville: 1 hour and 40 minutes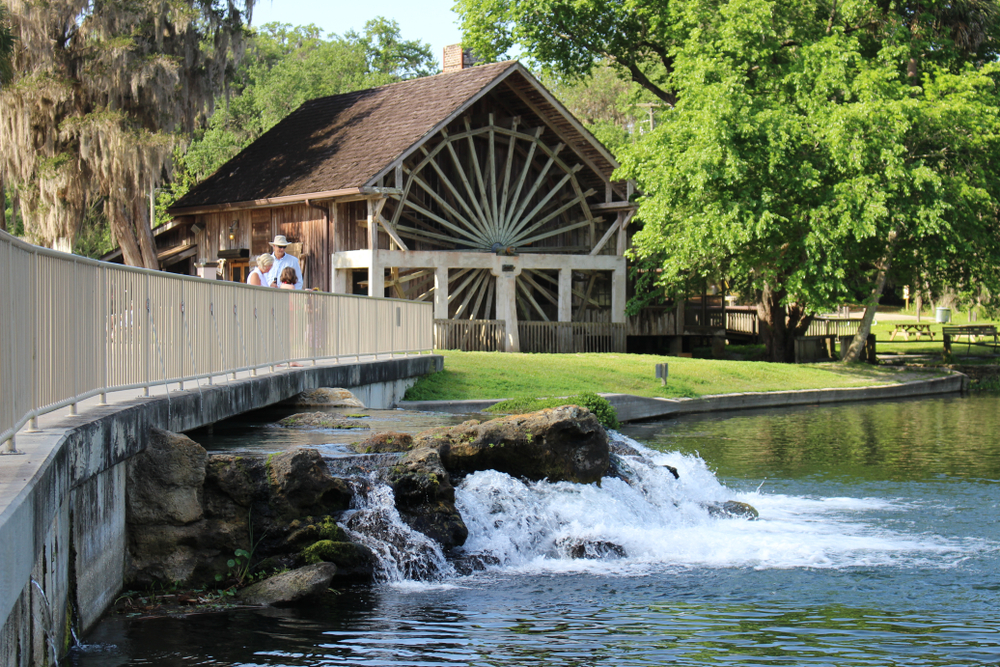 Named for the Spanish explorer who crossed Florida in search of the fountain of youth, De Leon Springs is one of the state's original attractions. Venture through a dense and varied subtropical forest like Juan Ponce de León himself and find awe-inspiring natural wonders like old-growth bald cypress trees. 
Rejuvenate yourself in the crystal clear "healing waters" (called so by the Mayaca Indians, the native American tribe who lived in Florida) of DeLeon Springs, which stay at a comfortable 72 degrees. We all want to feel young again and here's your chance! Take part in over 6,000 years of human history with a day trip to De Leon Springs.
4. Ginnie Springs
Drive time from Jacksonville: 1 hour and 40 minutes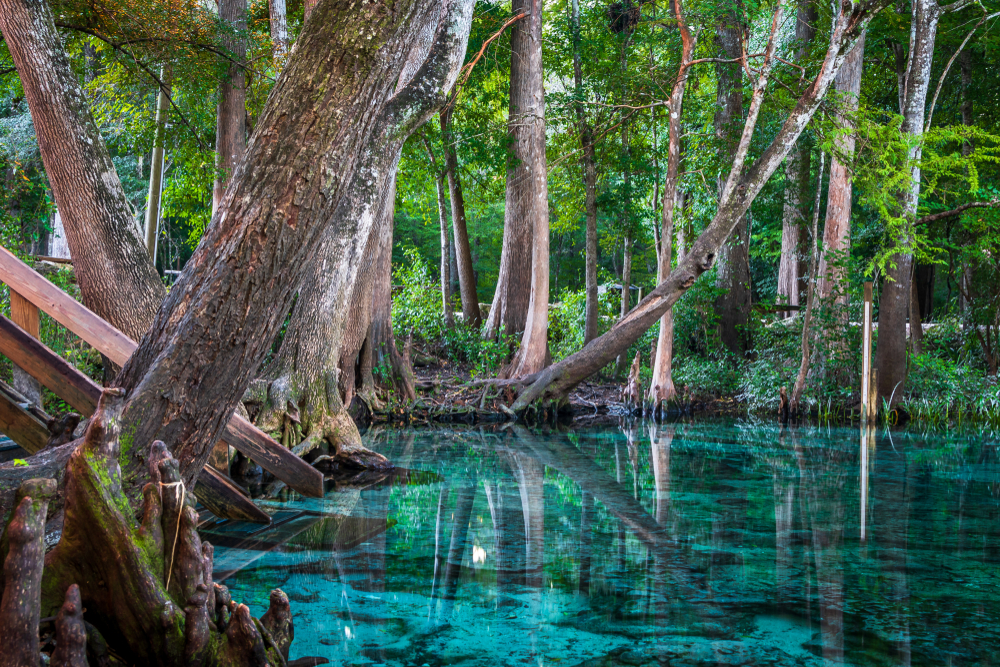 Located along the Santa Fe River in north central Florida, Ginnie Springs is home to unbelievably clear, dramatically blue water fed by underground springs. This water isn't just for bottling — enjoy it any way you want! Whether that means working out in your kayak or scuba diving into mesmerizing, submerged caves, you'll want to experience all there is to do here. 
Ginnie Springs offers some of the best freshwater scuba conditions in the world, inspiring even the inimitable Jacques Cousteau to claim the waters had "visibility forever." If you're looking for a more relaxing time, try an inner tube and float serenely on top of the water while enjoying a refreshing beverage.
5. Marianna
Drive time from Jacksonville: 3 hours and 15 minutes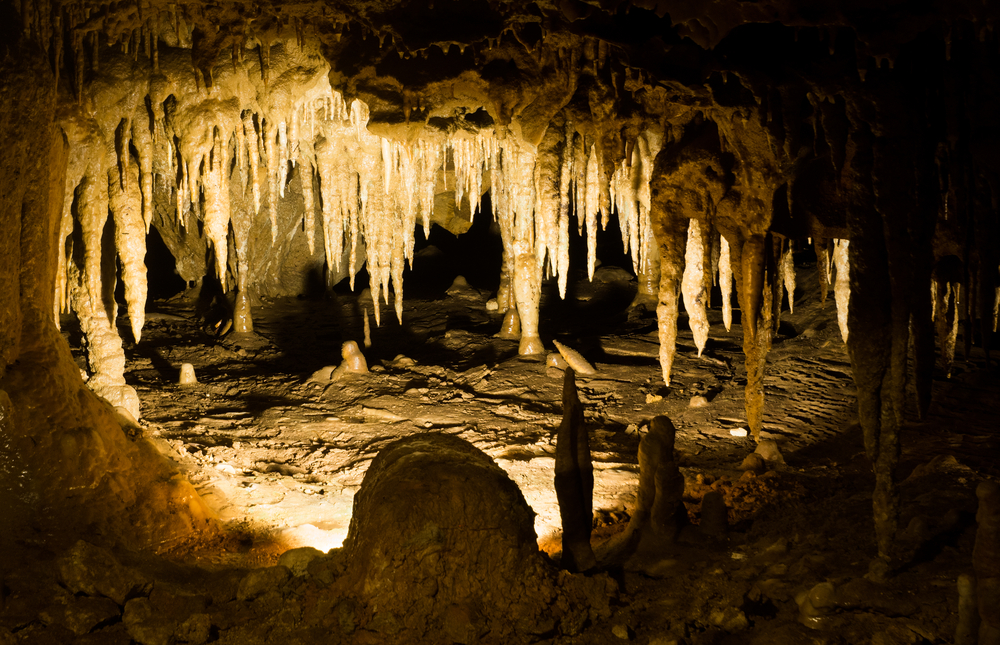 Florida's panhandle is home to oak-shaded streets and Queen Anne revival homes. Marianna, known as the "City of Southern Charm," offers more than just a small-town getaway. Here, you can also find some of the most unique Florida nature sites in the state.
Florida Caverns State Park has the state's only open-air cave system. Take a guided tour with park rangers deep into the Earth and see what these caves are all about! Admire the limestone stalagmites and stalactites, and maybe catch a glimpse of the blind critters that call the caves their home. Marianna may seem a little too far for a day trip from Jacksonville, but believe us it's worth it.
6. Savannah
Drive time from Jacksonville: 2 hours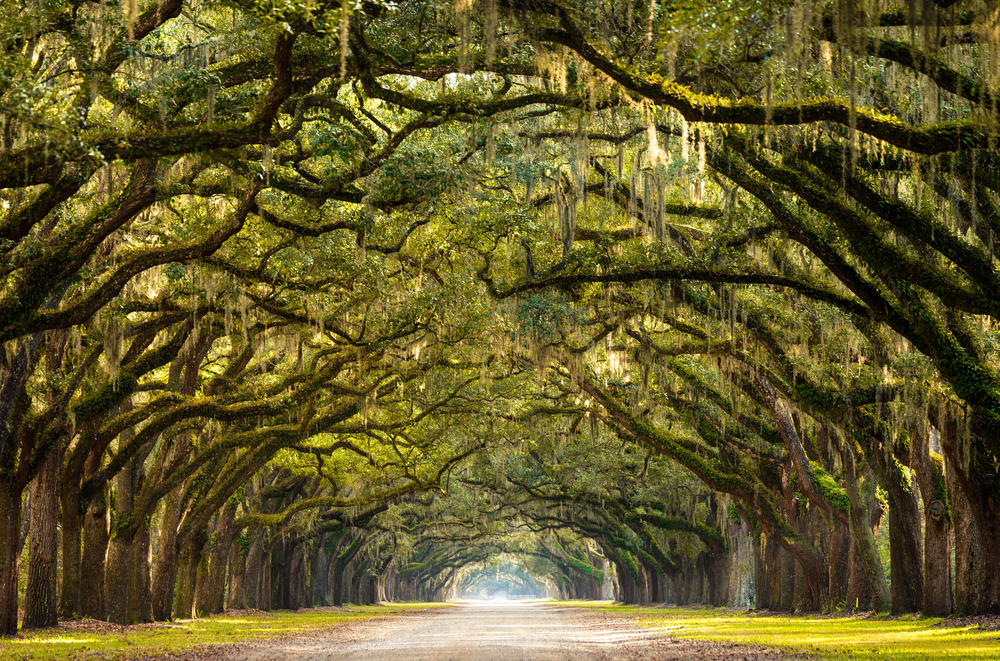 Savannah is the state of Georgia's oldest city, dripping with culture, art, history, and even the occasional ghost. You might not immediately think it's a destination for a quick Florida getaway, but don't overlook this Spanish-moss-covered city. Each of the barrier islands off the coast of Savannah also has its own distinctive feel, and Tybee Island stands out as a popular, family-friendly retreat. Spend the weekend relaxing on the beach or exploring the island's marine and plant life in a kayak or on foot.
If you're feeling a little more adventurous head over to Ossabaw Island. Ossabaw has been set aside as a nature preserve by the state of Georgia, allowing loggerhead turtles, alligators, and wild boar to thrive. It's an animal lover's dream!
7. St. Augustine
Drive time from Jacksonville: 50 minutes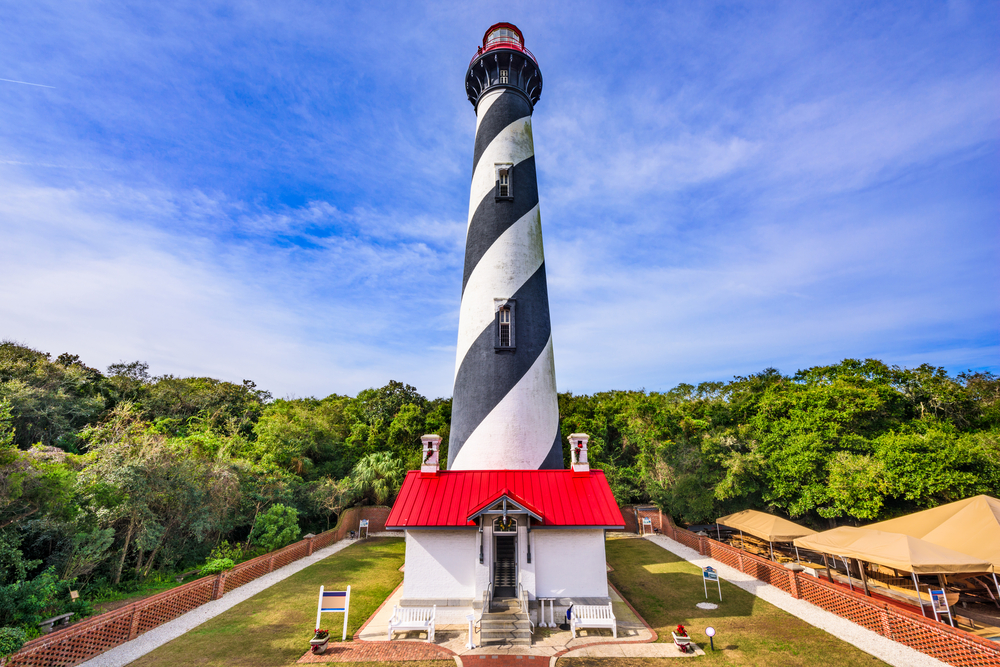 Not too far south of Jacksonville lies a town lost in time. St. Augustine is a treat for history buffs and beach lovers. Serving as the capital of Spanish Florida for over 200 years, the town is home to historic sites such as Castillo de San Marcos, a large stone fort with breathtaking views of the ocean. Want to know a bit more about the native Floridian plants? Head over to Ancient Dunes Nature Trail and learn about the flora that fills this part of the state. Maybe you want an experience with a bit more teeth. Try the St. Augustine Alligator Farm Zoological Park and see 24 different species of large reptiles. Just don't get too close!
Saint Augustine has tons to do as well as a fantastic dining scene. You may find yourself planning your next vacation to this exciting coastal Florida area before finishing your current trip.
8. St. Mary's
Drive time from Jacksonville: 40 minutes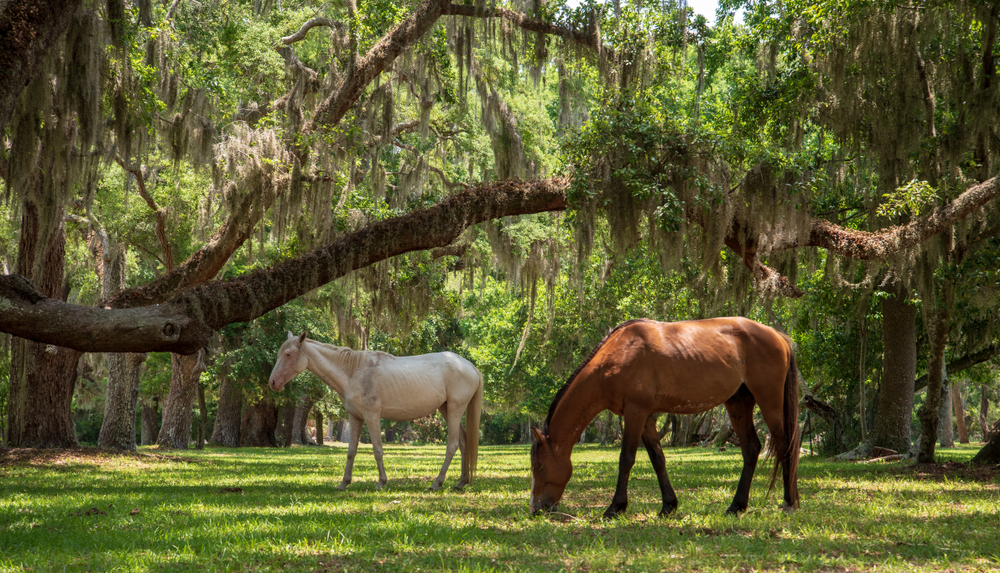 Just over the border into Georgia awaits a unique coastal experience. St. Mary's is a small seaside town, and if you get there at the right time, you can enjoy some of nature's bounty with the Rock Shrimp Festival. Once you've filled up on shrimp, hop on a ferry to Cumberland Island, a barrier island reserved as a national park. Once home to some of America's wealthiest citizens, it now hosts a diverse array of wildlife, like armadillos, turles, and alligators. You might even catch a glimpse of wild horses that freely roam the beaches.
9. Vero Beach
Drive time from Jacksonville: 3 hours and 10 minutes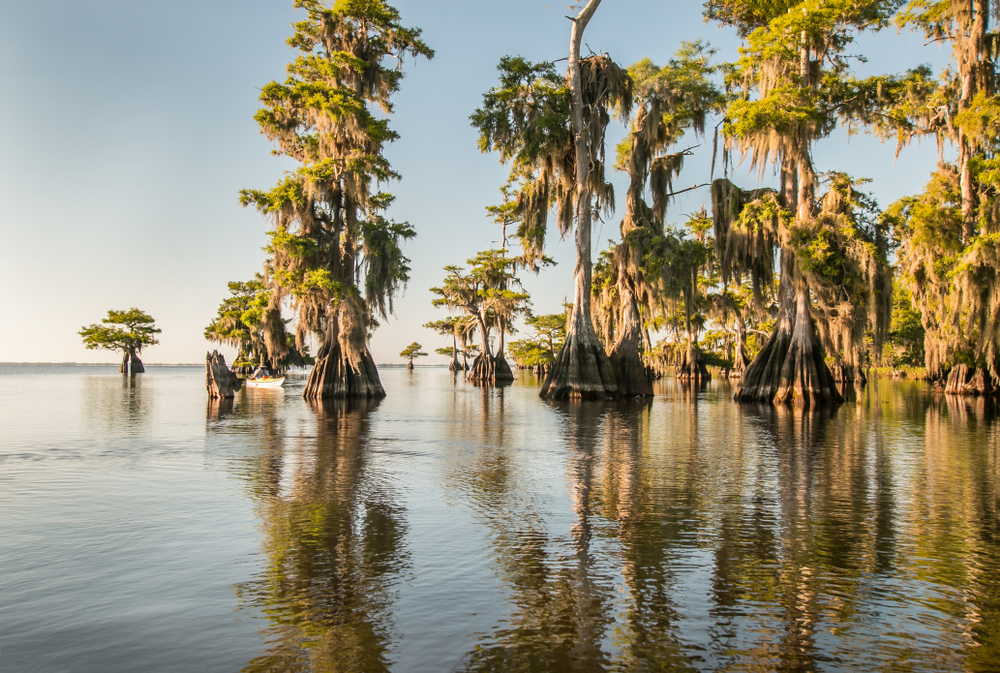 Head south out of Jacksonville to explore Florida's Treasure Coast. Spend a few days in Vero Beach, where you can enjoy miles of natural beaches without a single skyscraper in sight. Bike and kayak rentals are the best ways to see all of Vero Beach's offerings and get some fresh air at the same time. Want to make your vacation more than just a quick day trip? Stay at one of the beachside resorts along the coast for a taste of salt-aired luxury, or camp at Donald MacDonald Park for a more rustic feel. If you're in town during turtle nesting season, you may catch a glimpse of the younglings scurrying to the ocean.
Enjoy Your Florida Nature Getaway
Florida has so much to offer, and Jacksonville is an ideal base for exploring the natural wonders of the peninsula. Stay away from the long lines, big crowds, and tourist traps. Instead, enjoy an enchanting getaway with Mother Nature. Whether it's just a day trip or an extended vacation, you'll feel rejuvenated on an escape from the hustle and bustle. Find your perfect vacation rental and prepare for an adventure.