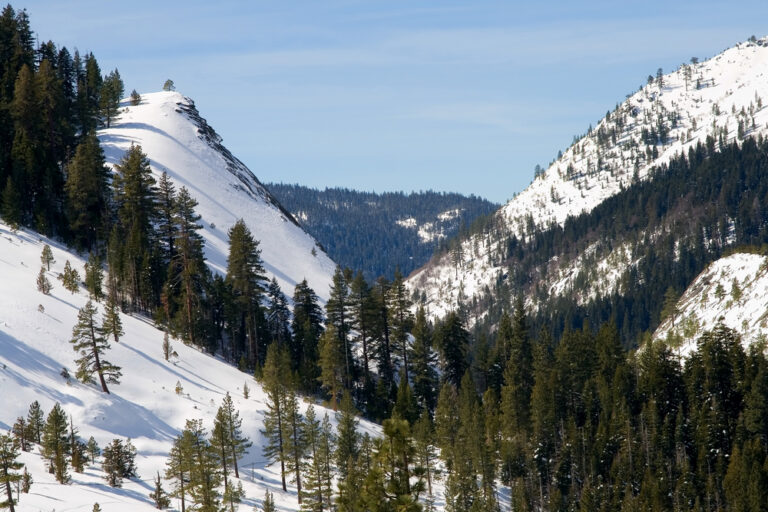 Winter is upon us, which means skiers and snowboarders all over the country are busting out their gear and heading towards the mountains. If you plan to hit the slopes on a regular basis, lift tickets can start to add up. We know how costly ski trips can get, so to take some pressure off your bank account, we're sharing all the most affordable ski resorts to visit on the West Coast. You'll be pleased to find a handful of places to ski and snowboard in Washington, Oregon, and California for less than $100.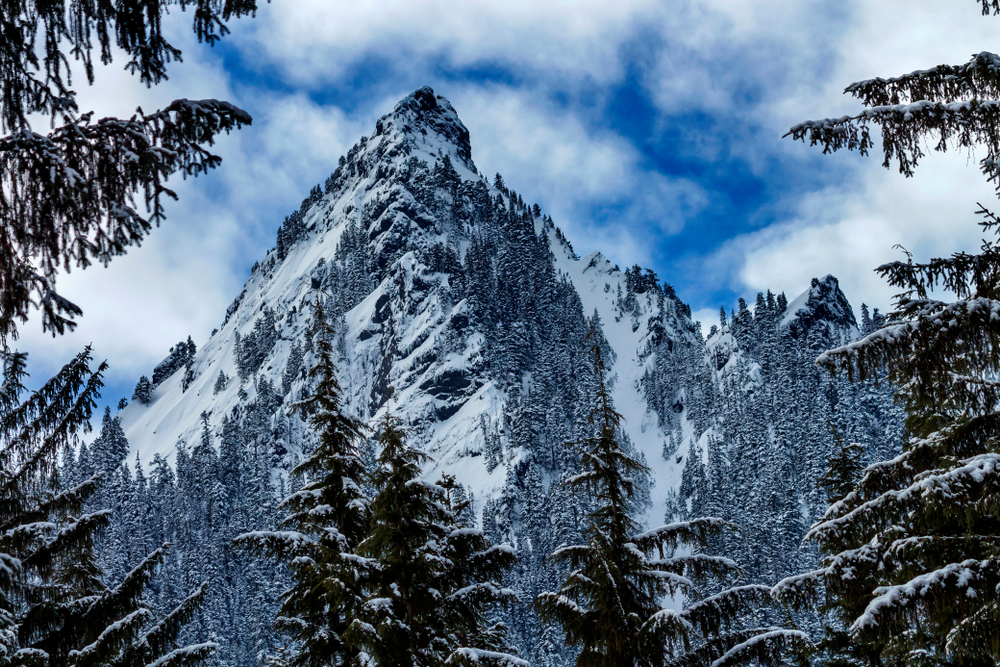 In Washington, there are three great ski resorts where you can purchase a lift ticket for less. The first is Mt. Baker Ski Area, located about an hour south of the United States and Canada's border in Bellingham. On weekends and holidays, lift tickets for adults cost $63.02 for a full day, or $56.53 if you visit on a weekday. To encourage children to find their love for winter sports, Mt. Maker offers a 5th Grade Free Ride Program, allowing 5th Graders to ski for free, in addition to children ages 6 and under. It's the perfect opportunity to start them young.
Just an hour away from Seattle, you can check out The Summit at Snoqualmie. This ski resort encourages you to purchase tickets early in order to save more. Full day lift tickets can go as low as $37, but once a certain quantity of tickets are purchased, the price goes up. You can also purchase night lift tickets which can go as low as $25 and are valid from 4:00 PM to 10:00 PM. If you're already planning a trip to Seattle in the winter, be sure to purchase your lift tickets in advance to take advantage of these insanely low prices!
The third ski resort in Washington offering great ski trip deals is Crystal Mountain, a few hours south of Seattle. Adult lift tickets range between $52 and $99, which makes the cut for our sub-$100 budget! At Crystal Mountain, you'll find Washington's only gondola, presenting sweeping views of the Cascades and Mt. Rainier in the distance.
If you've set your sights on The Summit at Snoqualmie, take a peek inside this lovely five bedroom estate in Snoqualmie Pass. It's located on Snoqualmie's east side, with a ski lift less than half a mile away. Up-to-date amenities in the home include a sauna and hot tub, which are perfect to relax in after spending the day on Washington's powdery slopes. Inside the garage, you'll find sleds and snow toys to make use of as well.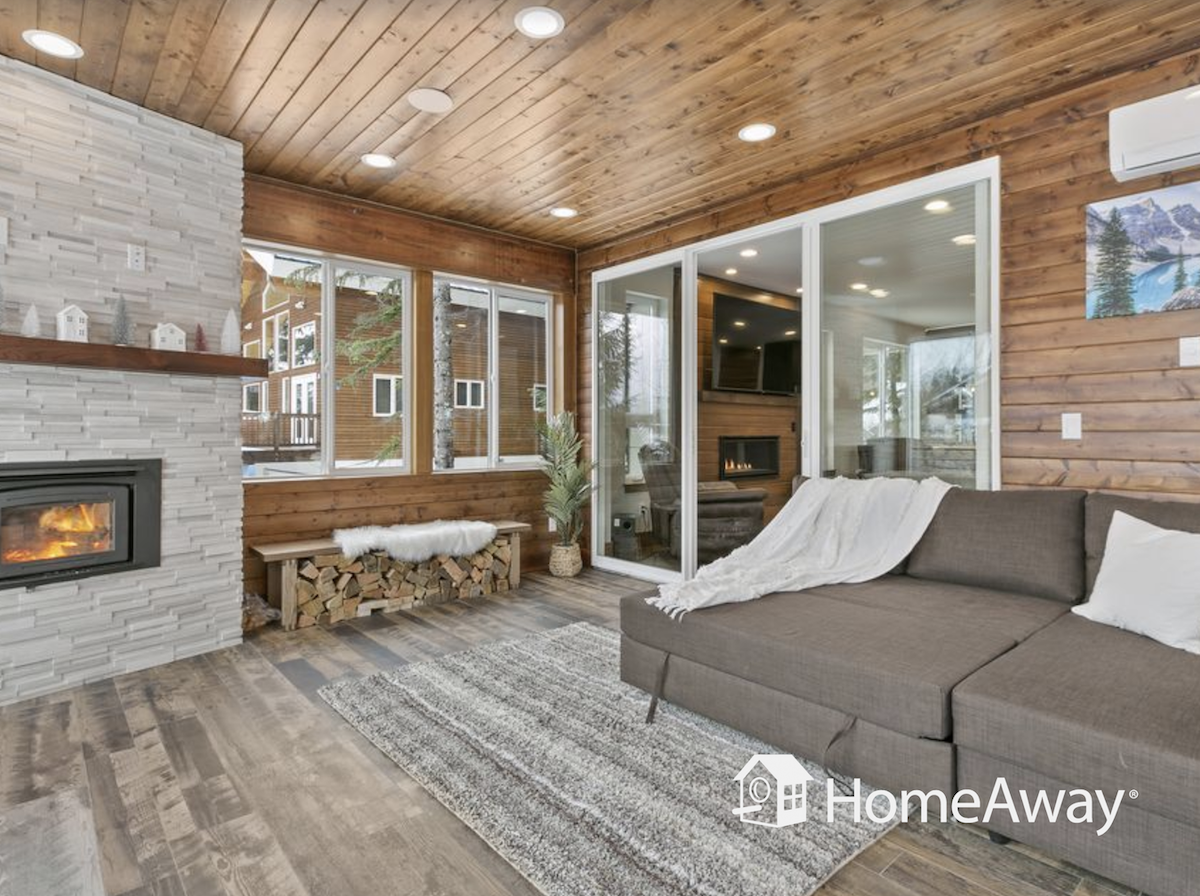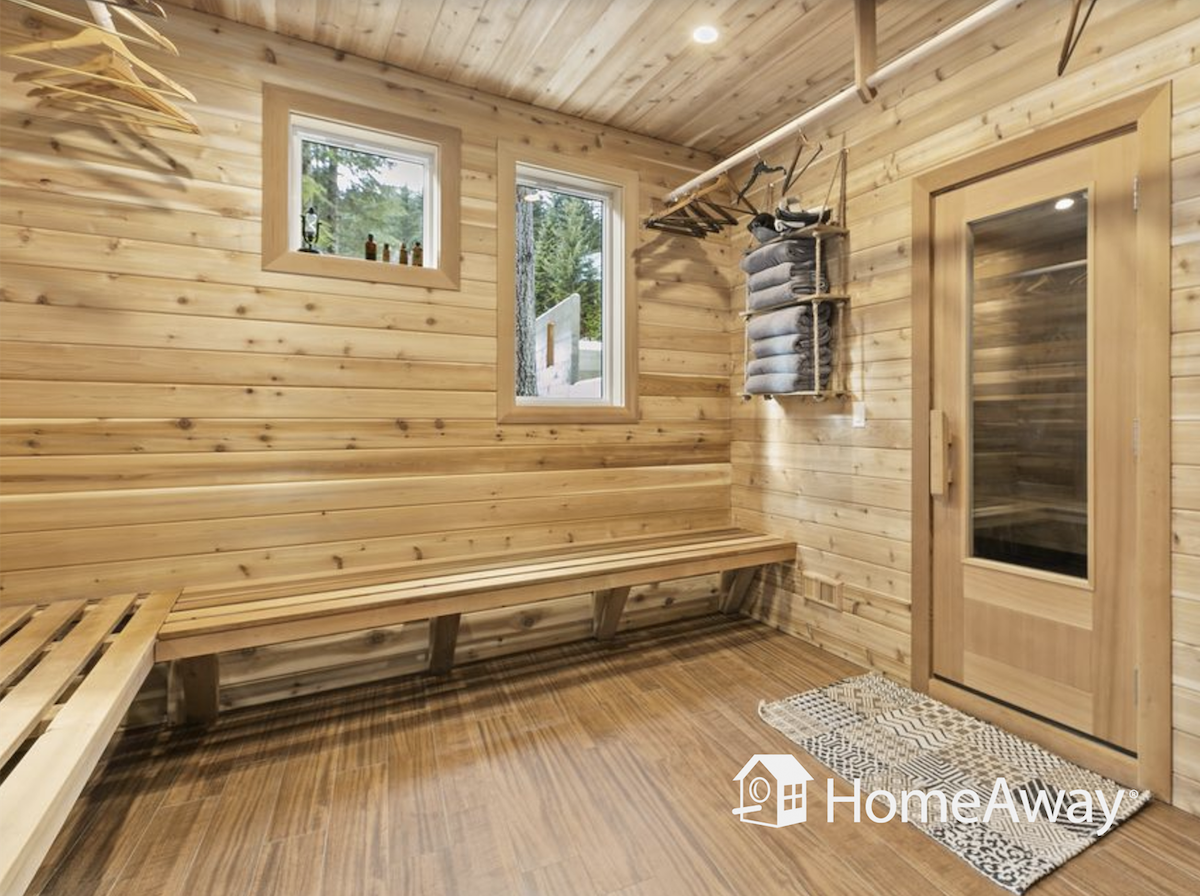 In search of other affordable winter cabins in Washington? We can help!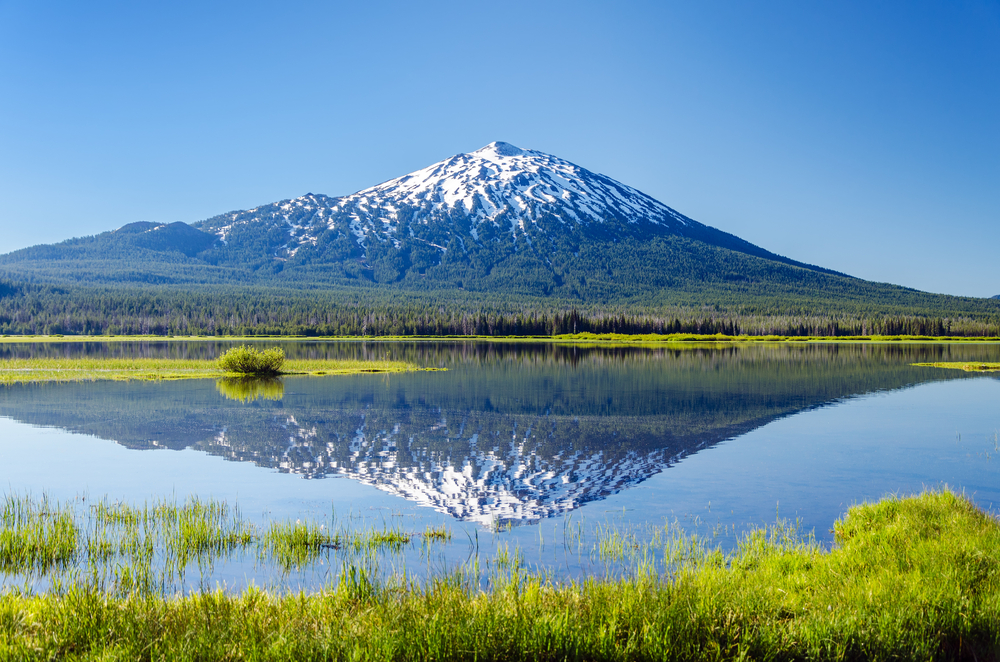 We continue to make our way south along the West Coast, heading into Oregon territory. Situated in the peaks of Mount Hood less than two hours away from Portland, Timberline Lodge is the only ski area in the country that offers skiing all year-round. The park has 41 trails, offering a fair amount for beginner, intermediate, and advanced riders. Full day lift tickets cost $87 during peak season, and $75 during all other times of the year. Military personnel can even avail of a 25% discount for daily lift tickets.
Close to the border of Oregon and California is Mt. Ashland Ski Area, in the town of Ashland. Full day adult tickets at Mt. Ashland only cost $40, which lowers to $29 after 1:00 PM. The deals don't stop there — on Thursdays, Mt. Ashland hosts "Half Price Thursday," which implies exactly what you're thinking! Opening day is on December 21st, and while it's a little later than most resorts, these prices are pretty hard to compete with.
For anyone considering a trip to Mt. Ashland, check out at this spacious three bedroom family home in Ashland, with sweeping views of Oregon's peaks, as well as Emigrant Lake. The quickest way to get to Mt. Ashland Ski Area would be to drive 30 minutes down Interstate 5, then you can enjoy the mountain to your heart's desire.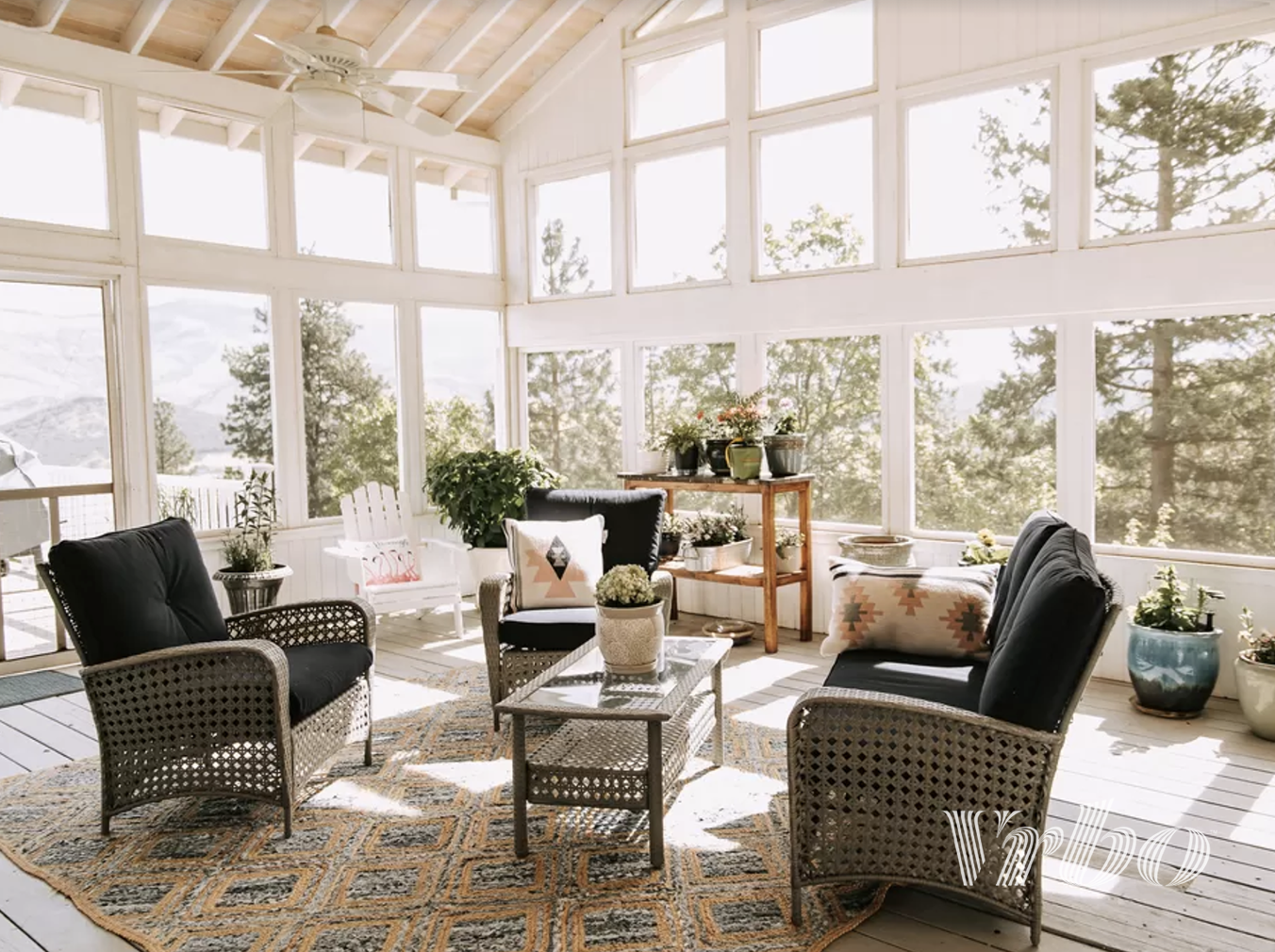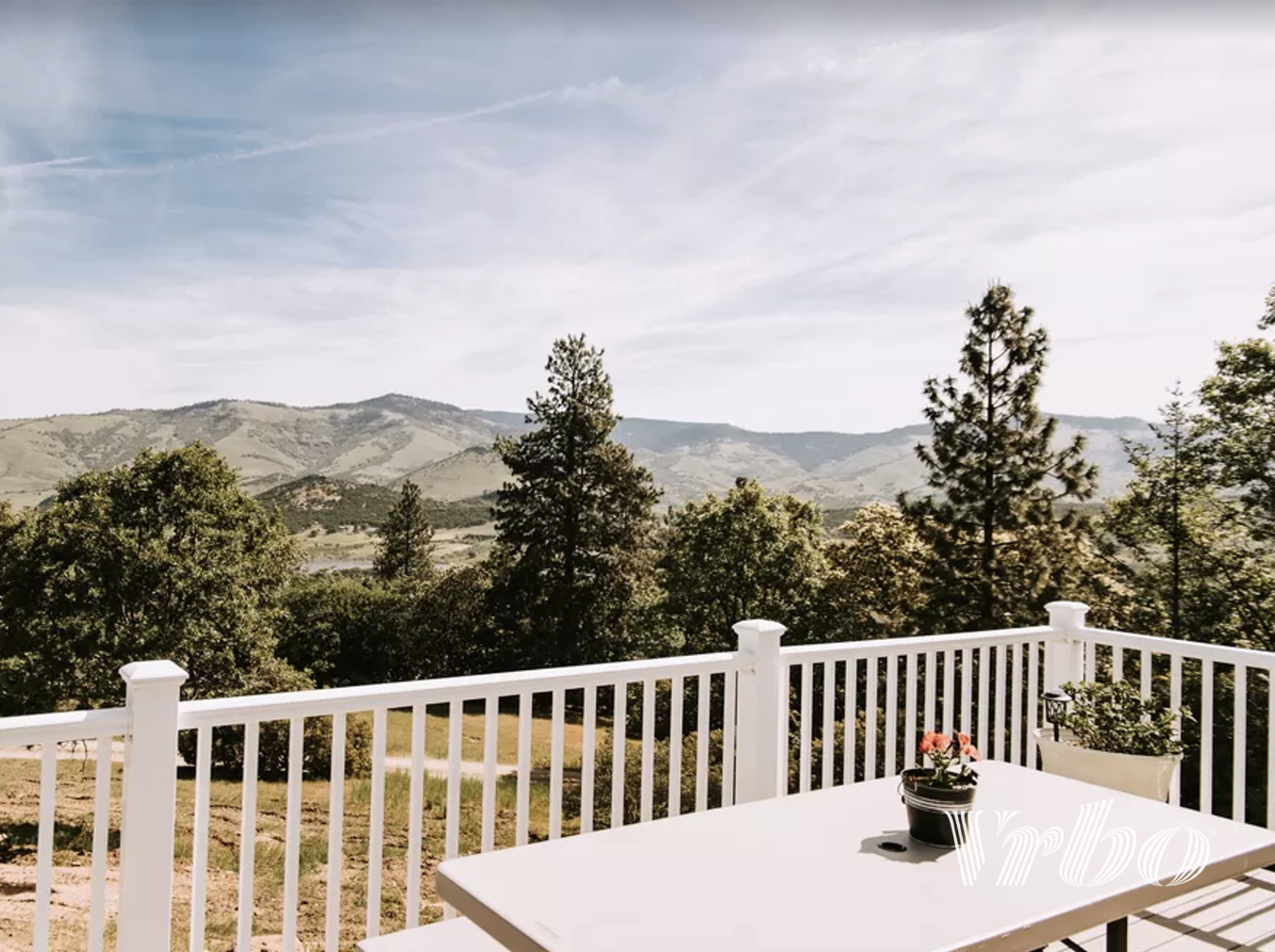 Looking for some place to stay outside of Ashland? Find vacation rentals all over Oregon here.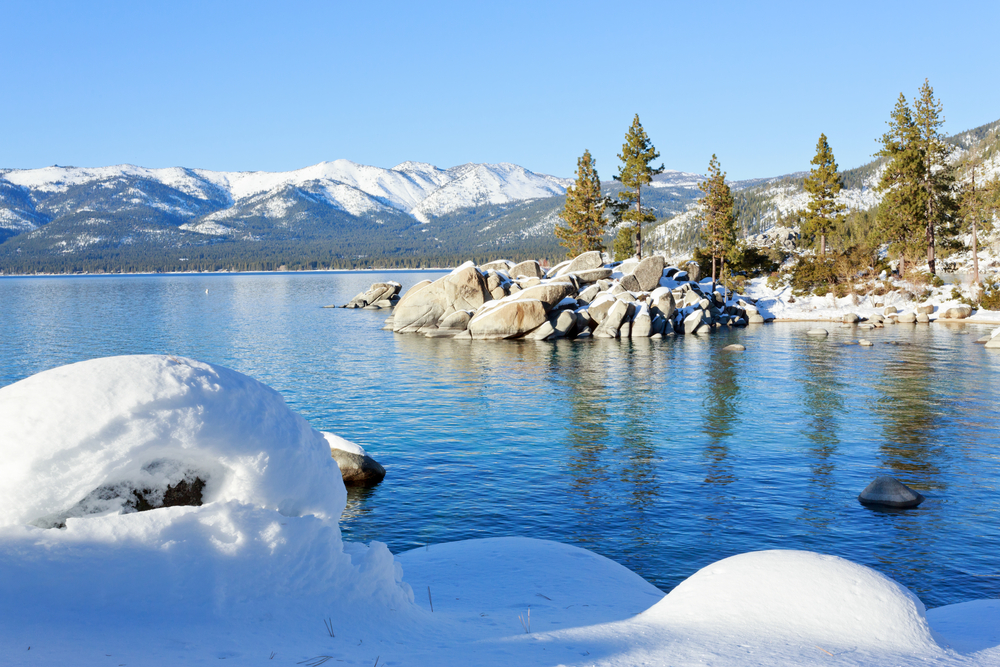 Mt. Shasta Ski Park is on the north end of the Golden State, in McCloud, California. The mountain has lift tickets priced at $69 during the peak season, $65 on non-peak weekends, and $49 on non-peak weekdays. Peak season period is from December 13th to January 20th, as well as February 14th to 17th. Like many other resorts, Mt. Shasta offers a $35 military discount if you present a valid military ID. You already know we're all about these discounts.
On the state line of California and Nevada is the magnificent vacation destination of Lake Tahoe! There are more than 10 ski resorts in Lake Tahoe alone, but two ski areas in particular allow you to enjoy the slopes without breaking your bank. The first is Homewood Mountain Resort in North Lake. Tickets start at $64 and increase as the demand goes up. The views of Lake Tahoe from the top of the mountain are pretty stunning, and well worth the cost of your lift ticket.
Your second Lake Tahoe option is Sugar Bowl Resort, with a promotion for lift tickets priced at $99 all December long, even during peak holiday dates! After the second week of January, prices drop to $60 on non-holiday dates. Pro tip: for more advanced riders, you can access Sugar Bowl's less crowded backcountry for less than $50. A 1-Day Up & Out Ticket grants you two lift rides up Sugar Bowl's backcountry.
Without a doubt, Lake Tahoe is one of our favorite ski spots in California, and we suggest paying this region a visit at least one winter in your life. If Homewood's low lift prices are calling your name, this pet-friendly home less than five minutes away from Homewood Mountain Resort may be exactly what you're looking for. It sleeps up to 16 people, and is also conveniently located by the lake, allowing you to kill two birds with one stone easily.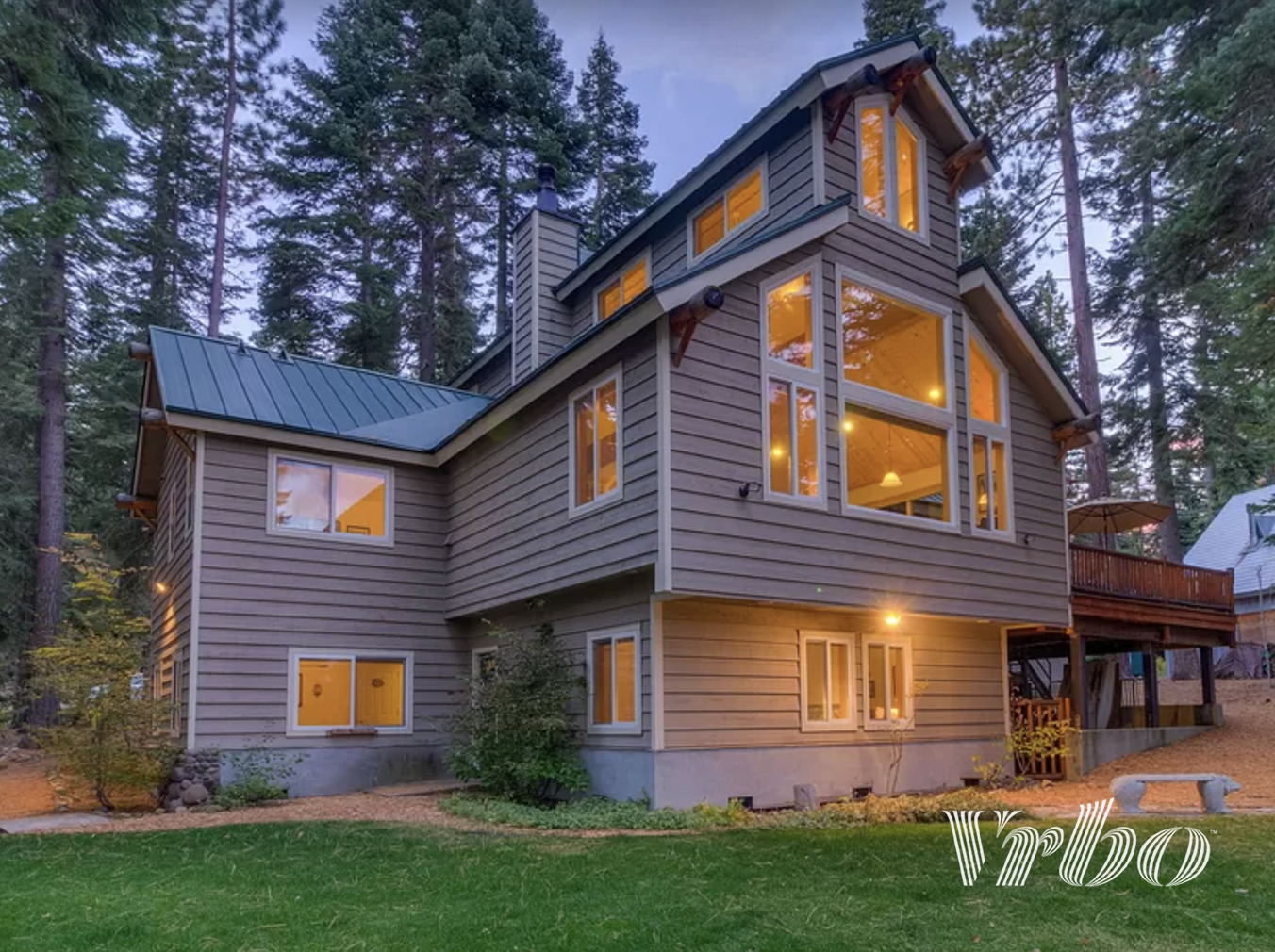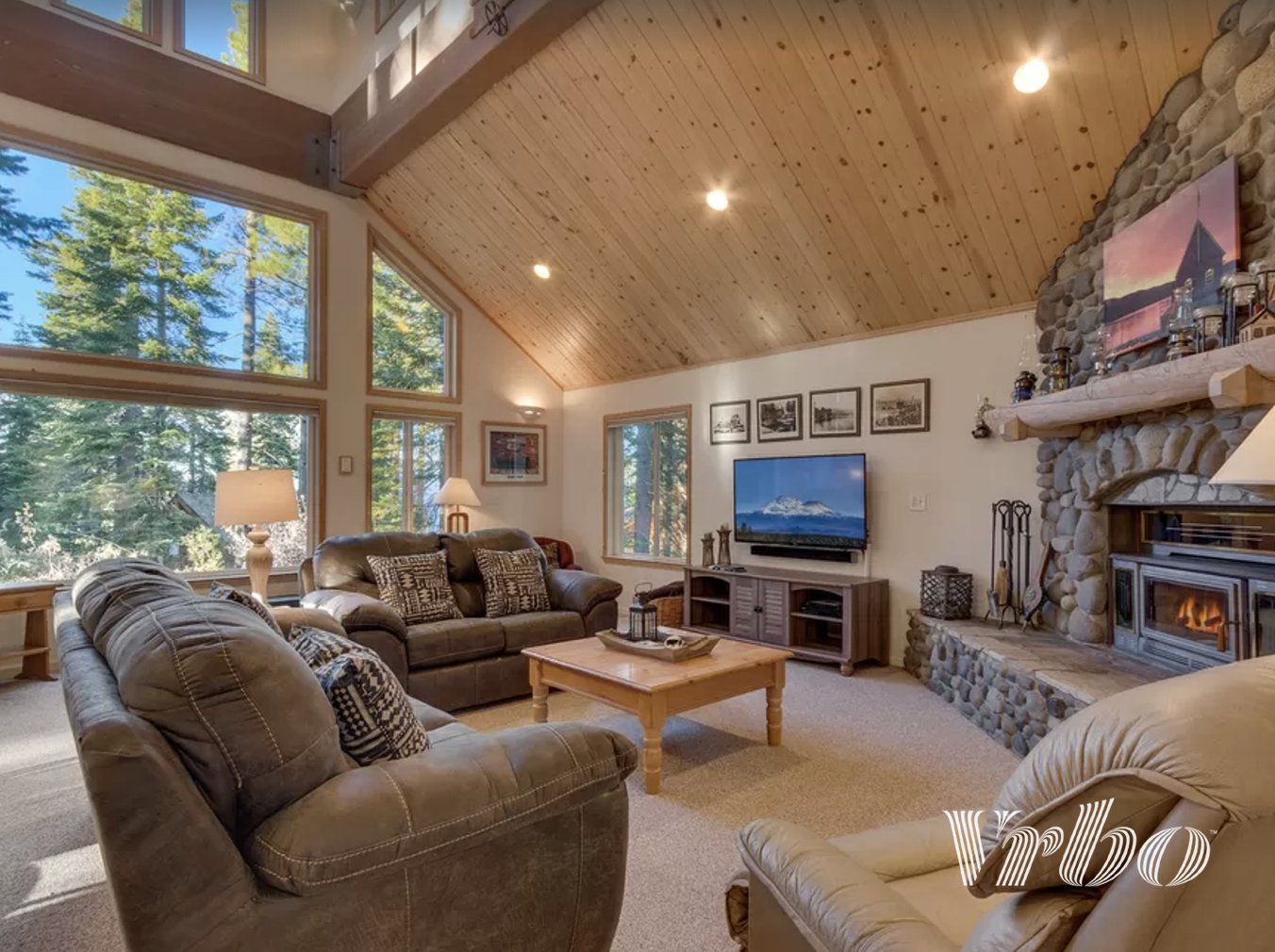 Browse through more properties for your Californian winter vacation on our site now.