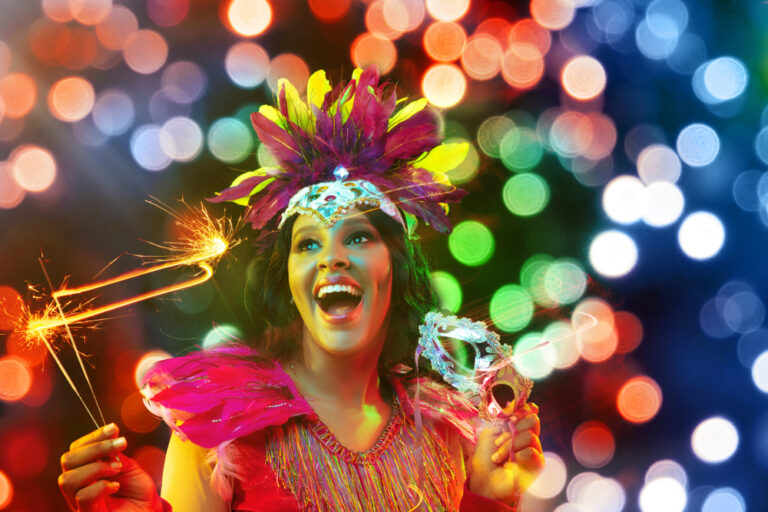 While Mardi Gras may be best known for its raucous parades and bead-tossing crowds, this world renowned event's history runs deep, with colorful hints of paganism, Christianity, and distinct New Orleans tradition. Also known as Carnival, the revelry itself and its most famous host city are indeed intertwined — and steeped in lore and distinctly bayou flavor. Here, we dive into Mardi Gras' roots, its Big Easy flavors, and its patron city's iconic flare — beyond just the partying.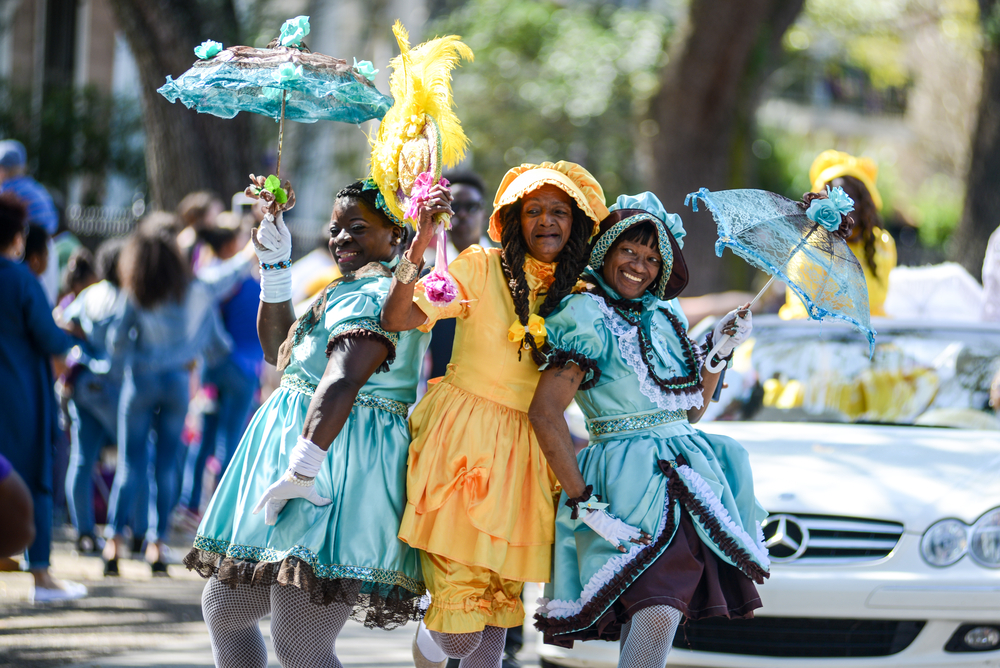 From Pagans to Christians to Krewes
Today's unbridled Carnival revelry — consisting of parades, balls, masks, feasts and carousing — in big cities around the globe has roots that predate Christianity's pre-Lenten traditions. While the French brought Mardi Gras (translation: "Fat Tuesday") balls and masquerades to North American soil in the 1700s, some historians point to springtime fertility rites and pagan celebration during Roman times as perhaps the first seeds of the hedonistic merrymaking. Once established in Rome, the Catholic Church wove those rituals into the season leading up to Lent, allowing feasting and festivities from epiphany (Twelfth Night) through Mardi Gras. This intense period of celebration was then followed by flipping the switch on pious Ash Wednesday and buckling down for 40 days of penance leading up to Easter.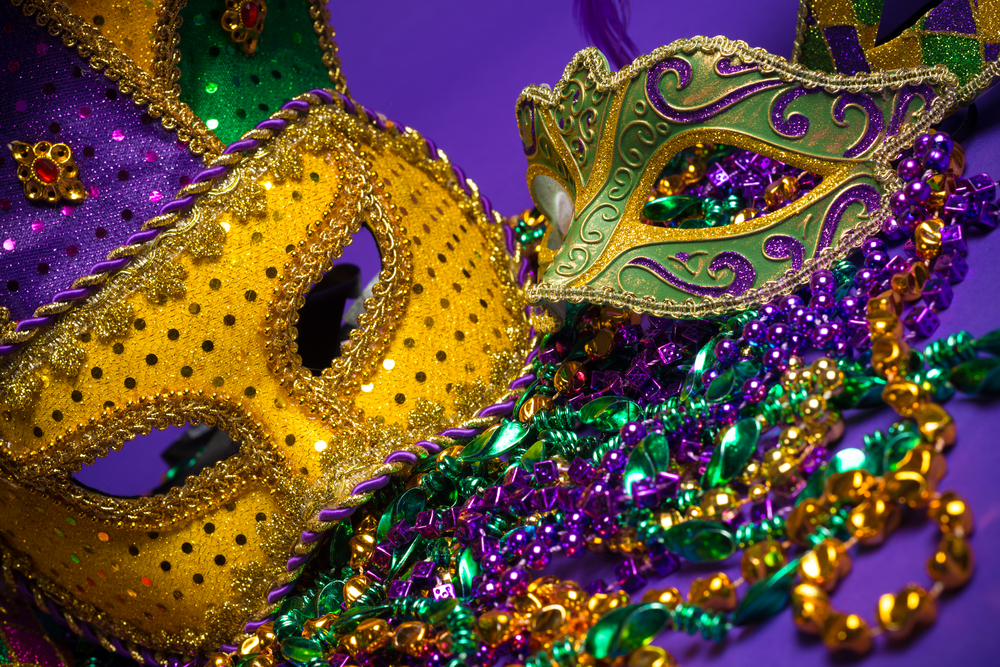 In New Orleans, the traditional partying paused under Spanish rule, only to be reinstated in the 19th century, thanks to Louisiana's hearty Creole population. The first documented Mardi Gras "parade" dates back to 1837 with floats joining the festivities as early as 1857, courtesy of the secret society known as the Mistick Krewe of Cormus. Krewes or social clubs have molded the evolution of the parade-and-ball celebrations ever since. Today's krewes — yes, the misspelling of "crew" is intentional — range from old-school originals, such as the Krewe of Rex — credited with establishing the official colors of gold symbolizing power, green for faith, and purple embodying justice, as well as starting the modern tradition of "throws" (necklace tossing) — to organizations of all stripes, including dog-inspired krewes, such as Krewe du Pooch. As Arthur Hardy, author of the Mardi Gras Guide puts it, "Mardi Gras belongs to everybody." No corporate sponsors besmirch the "people's event," which has grown into roughly 50 public, krewe-filled parades spanning numerous crowd-lined routes, most notably on Canal, St. Charles, and Main.
Unrestrained celebration is the hallmark of Carnival, and that Mardi Gras-inspired joie de vivre reaches well beyond the parade routes and masked balls. The Big Easy's distinct flavors are simply irresistible, any time of year.
A Melting Pot of Deliciousness
Why stick with pancakes on Mardi Gras, when so many other tantalizing flavors beckon? The French Quarter has long been the go-to for New Orleans-style culinary wizardry. Think café au lait and beignets; seafood gumbo, jambalaya, andouille and oysters; crawfish, good ol' red beans and rice; and, of course, po-boys. But Cajun-Creole country specialties extend into parishes well beyond Bourbon Street and touristy must-sees like Café du Monde. Don't shy away from the Central Business District (CBD) and the Warehouse District, Uptown or beyond to spice up both your palate and your plate.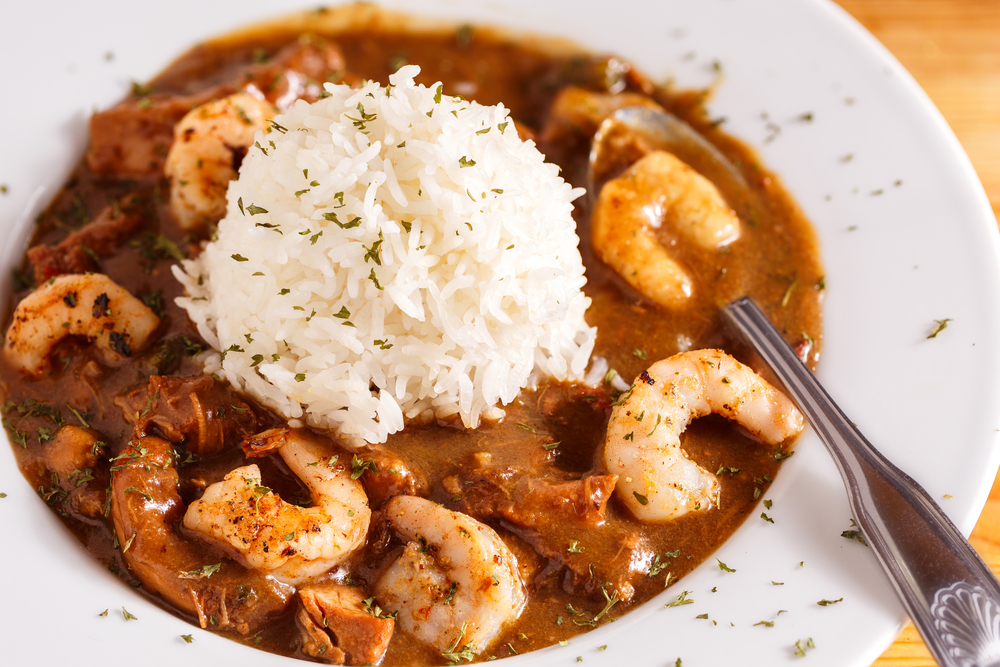 For some traditional Mardi Gras nibbles, the King Cake is, well, pastry royalty in the midst of Carnival. The sweet, ring-shaped delicacies, typically topped with green, yellow, and purple frosting, were initially inspired by the Biblical story of the Three Kings' gifts to Baby Jesus on the 12th day of Christmas. Today, a plastic baby token is baked into these cakes, and whoever ends up with the token in his or her slice is deemed Mardi Gras royalty — a tradition thought to date back to an 1871 ball, when the first "queen" found a golden bean in her cake.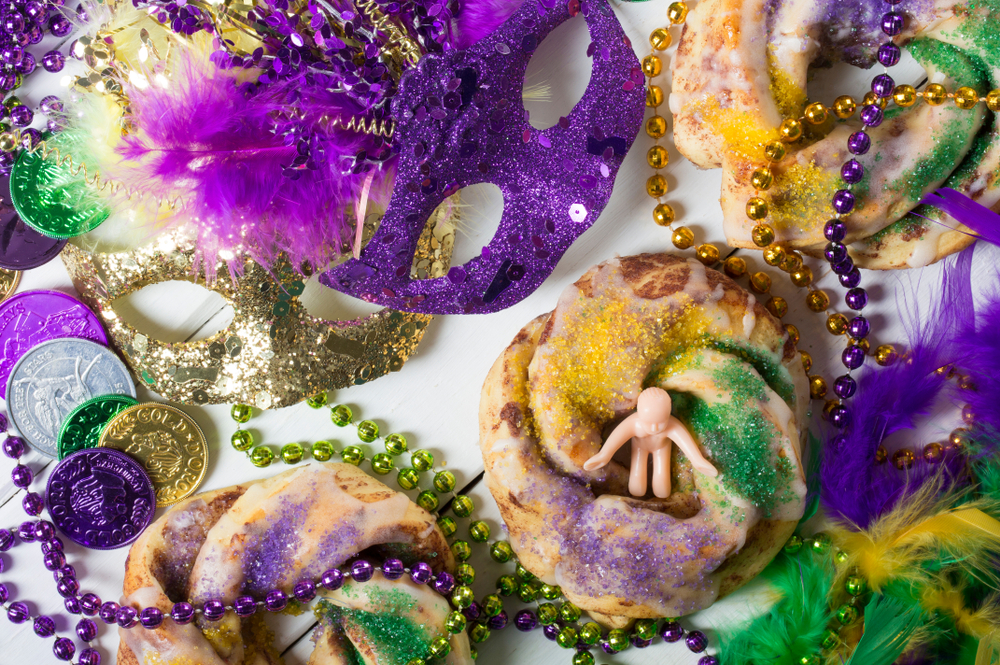 Not a pastry fan? No problem. The drinks tend to flow with ease in these parts, and mixing and swilling a cocktail or two is a rite of passage — during Mardi Gras or otherwise. Sample a daiquiri, Sazerac, or Mint Julep — and try to be careful with those hard-hitting Hurricanes.
Beyond Bourbon Street
Whether strolling the oak-lined, architecturally notable St. Charles or soaking in the musical heritage of the Treme district, New Orleans is awash in vibrant experiences. Big brassy bands — from small Dixieland groups to huge high school hip-hop versions — fill Mardi Gras parades, but the N'Orleans' sound doesn't stop there. From iconic Preservation Hall to Congo Square off Rampart Street, the many cultures that make up NOLA have a soundtrack well worth a listen.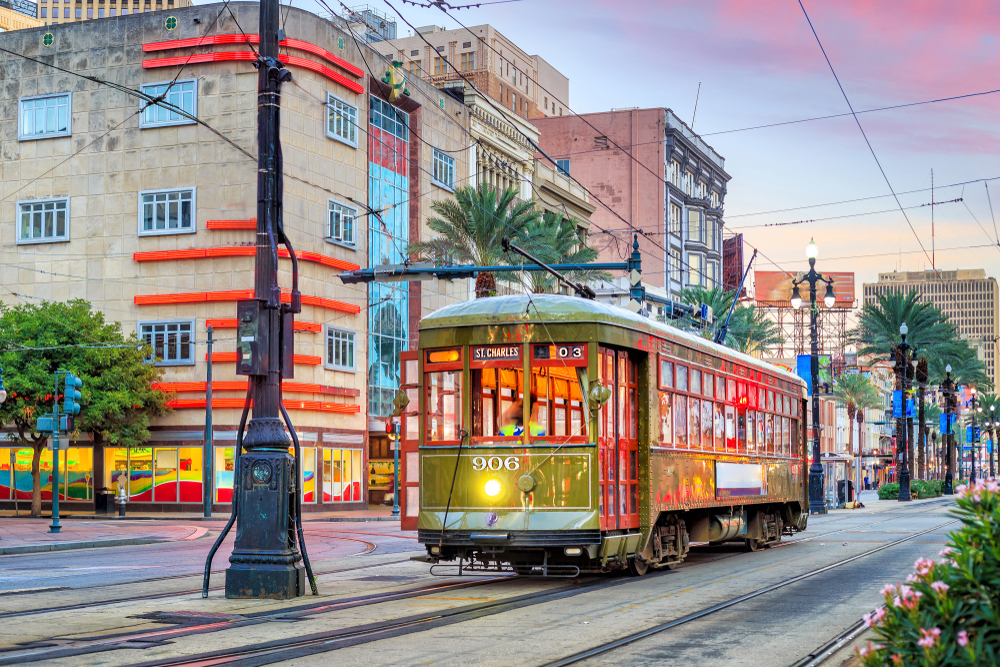 The history is rich here, too. From colorful colonial homes and plantations to the unusual cemeteries with above-ground burial systems to purportedly the oldest bar in America, New Orleans' past continues to very much be a part of its present. Laissez les bons temps rouler!