If you're a beer lover, you probably already know that the entire planet has pretty much got you covered in the suds department. When going international, Germany, Holland, or Ireland are understandable locations that might spring to mind as they rightly have their iconic statuses in beer culture. But on your quest to imbibe the best ales on the planet, don't forget to add the good ole US of A to your list while you're at it. Since the 1970s, craft beer and local brewing have grown in popularity, resulting in some of the best-loved and widely enjoyed batches of domestic beer.
Beer Trends in the US
Lately, the trend seems to have exploded faster than a can of shaken beer is popped open, with towns bursting at the seams with beer devoting spaces and events to their local beer culture, and, in turn, catering to beer lovers. Whether you are lugging around your very own growler for a "fill 'er up" at a local pub in Portland (#1 on the list) or enjoying beer ice cream in Asheville (#3 on the list), there is something for everyone in these towns. And when it's time to rest up between brews, making sure your vacation rental is affordable and comfortable is paramount. Here are the top four towns that over 1,000 survey participants said they flock to when they want to keep the suds flowing – from sea to shining sea.
Portland, Oregon
Nicknamed the "City of Rose" or "Rose City," this west coast haven is known for its eternal quest to "keep Portland weird," has also kept it hoppy in the process. Despite being heavily satirized as a hipster paradise rife with granola in the sketch comedy show Portlandia, one thing is abundantly clear: Portland loves to get its brew on. Brewpubs and beer, in general, are in abundance here, but homebrewing has also cemented its status as a significant part of the culture. In fact, its beloved homebrew shop F.H. Steinbart celebrated a century in business in 2018.
What Makes Portland a Beer City?
When it's time to tour the brew culture, Portland has got you covered. For starters, the city itself boasts over 70 different brewpubs strewn throughout its vast and varied neighborhoods. While some locales might consider that the draw in and of itself, Portland makes it a point to take it further on several fronts. Visitors in search of a good time can take a tour aboard the Brewvana, which promises a good time. Meanwhile, Portland hosts dozens of festivals throughout the year that are solely devoted to beer. A more famously sought out event, the Brew Fest at Tom McCall Waterfront Park will mark its 36th year in 2023.
Favorite local brewery in Portland: Hailing originally from Bend, OR, Deschutes is the preferred pint in Portland. Grab a hoppy Fresh Squeezed IPA or a light and fresh Squeezy Rider IPA. Deschutes deals in IPA's primarily, but you'll find some other tantlizing varietals on top at their Portland Public House.
Non-Beer Things To Do
Visitors looking for something a little less pubby, or to walk off that beer belly, can explore nearby hiking trails and enjoy waterfall tours. For the more adventurous set, Portland offers underground and ghost tours.
Where to Stay
Find a gorgeous apartment in North Portland<. Look for Prost! portland in North Portland for a pint of something cold. You'll find deals on single-family homes in Northeast Portland. Head around the corner in NE and check out Loyal Legion, a local watering hole that boasts over 99 taps.
Denver, Colorado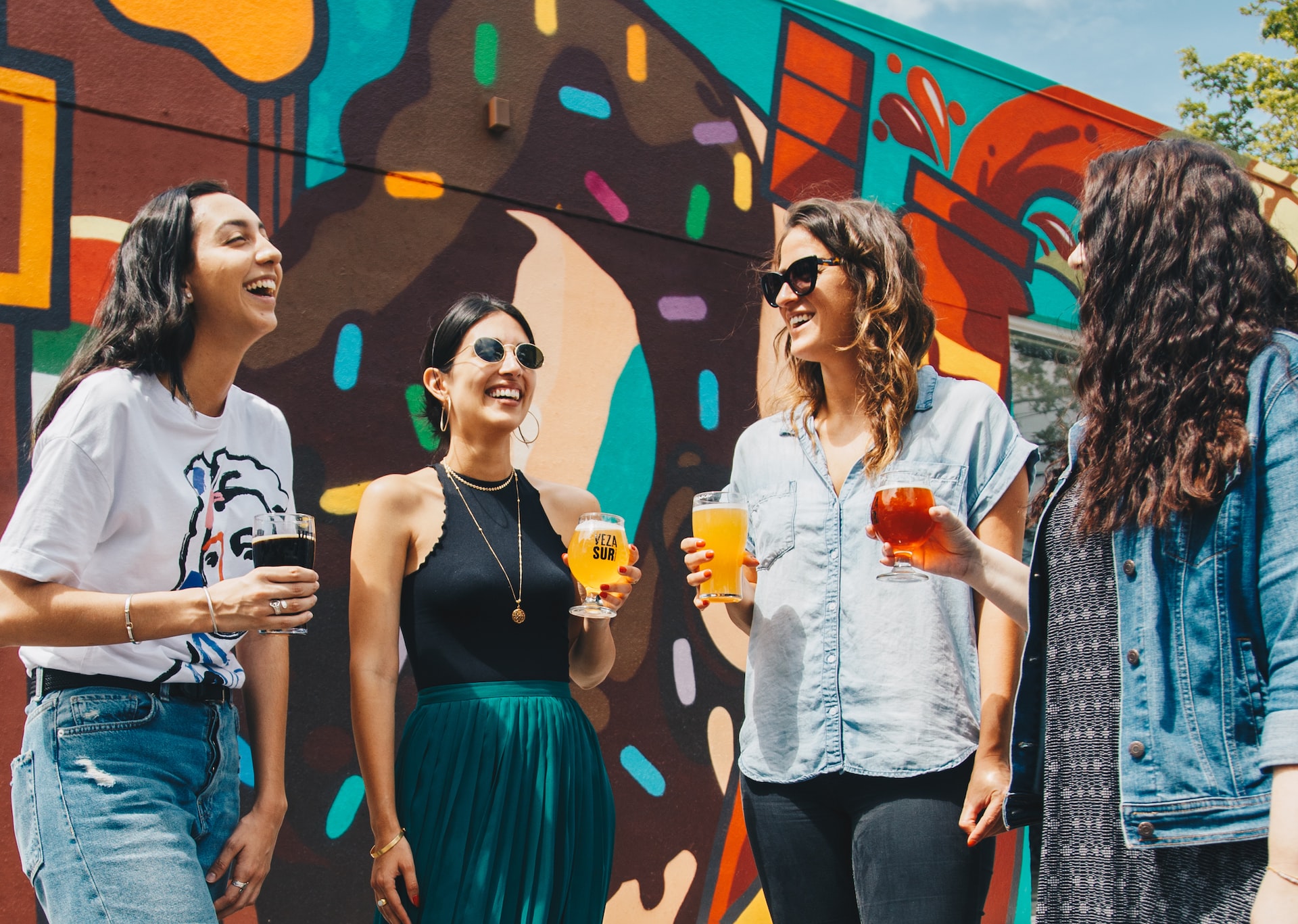 Denver, referred to as the "Mile High City," has been a significant part of American beer culture for over a century. They don't say "tap the Rockies" for nothing. Coors, located in nearby Golden, CO, made the phrase famous as an ad slogan for decades and was founded in Golden in 1873. It continues to chug along and offers both the curious sightseer as well as the connoisseur tours of its operations on the daily.
What Makes Denver a Beer City?
Closer to downtown, Denver is holding it down where beer is concerned. Not only does it host Craft Beer Week, which expects around 200 craft brewers to gather together and crack open their brews, it also has its own Beer Week with over 150 events solely dedicated to beer. Denver boasts over 100 breweries and taprooms to choose from, so even without a festival or beer-themed attraction, beer lovers are sure to find something that speaks to their palate and their preference. The downtown area offers individual tours of several breweries alongside walking tours involving several watering holes, making the need for a designated driver slightly more obsolete.
Favorite local brewery in Denver: Coors is a fast choice in the Mile-High City, but you should really head to Cerebral Brewing. Try a glass of Foeder Lager, a lighter, Vienna-style lager that is sure to quench your thirst.
Non-beer Things to Do
Visitors striving to go beyond beer can look no further than the Rockies, which Coors has suggested we tap. With plenty of mountains at incredibly close range, there are opportunities to bike and hike trails, ski and snowboard, or just pack a picnic, find a quiet spot, and crack open a few cold ones and enjoy the view.
Where to Say in Denver
Check out the Golden Triangle neighborhood, one of the oldest in the city. You can expect to find some great condos and small homes in this area. You'll be surrounded by museums and of course great beer. If you're looking to stay close to all the best restaurants, scope out a place in LoDo, or Lower Downtown.
Asheville, North Carolina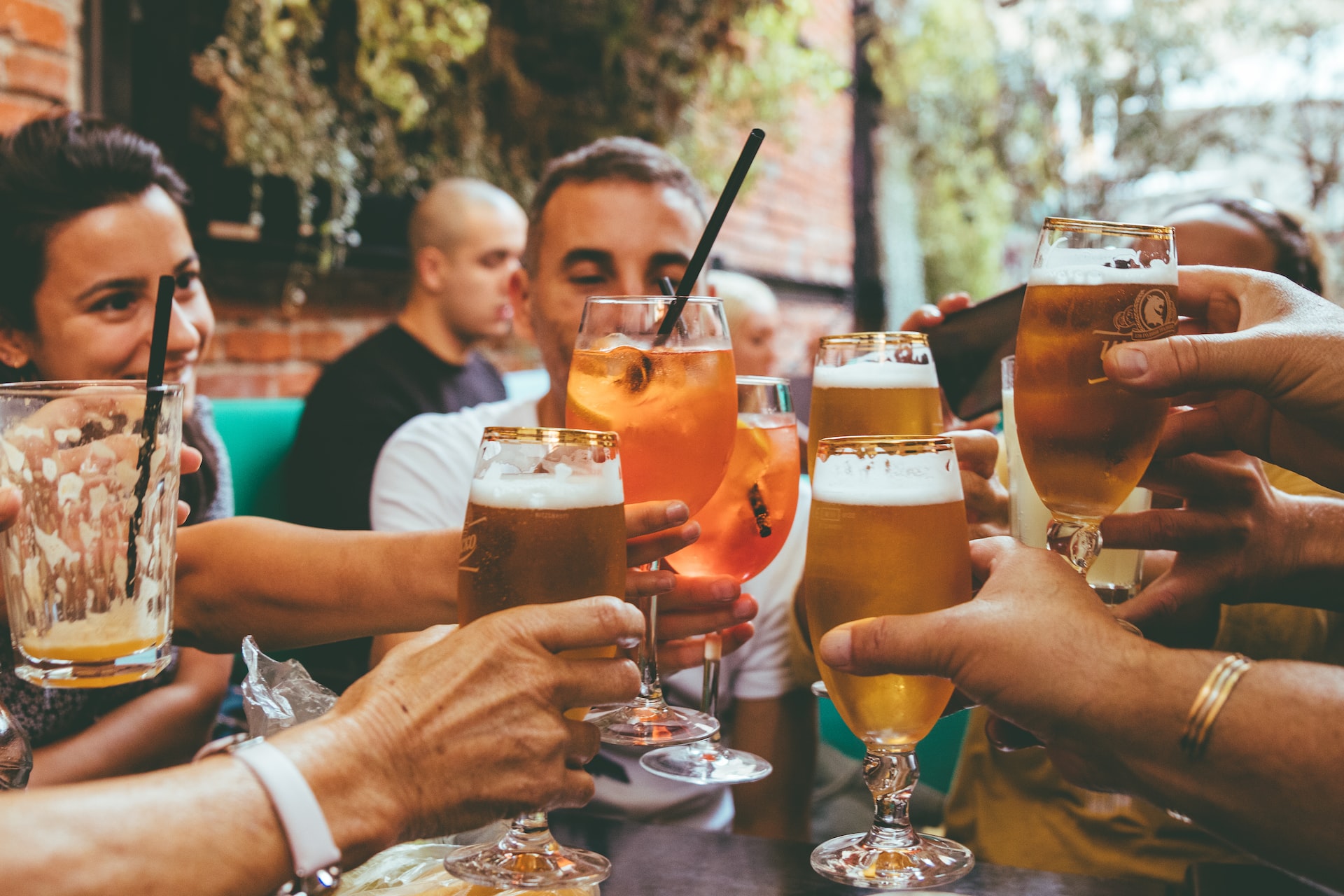 Located in the western corridor of the Blue Ridge Mountains, Asheville has a reputation for a vibrant arts scene and impressive architecture. Each summer, Asheville plays host to hundreds of beer lovers at several events, including the popular Beer Week, and the Beer City Festival. It's also the proud brewing capital of the southeast as it is home to more breweries per capita than any other location. To date, there are roughly 100 local beers brewed and enjoyed in and around Asheville, which first joined the beer scene in 1994. In 2019, Asheville claimed the title "Beer City" and has hardly seemed to let it go.
What Makes Asheville a Beer City?
Enthusiasts are encouraged to check out the Pubcycle, which is a 13-person bike that takes them on an unforgettable beer-themed adventure around town. Similarly, for the less bike-trip inclined, there is the Brews Cruise, a guided bus tour through the heart of it all.
Favorite local brewery in Ashville: Bhramari Brewing Company is a funky, eclectic, and hip stop to savor over a delicious pint. Get your fruit on with a can of Above the Clouds Berliner Weisse and enjoy some cantaloupe notes, too.
Eat Your Beer
However, in Asheville, beer consumption isn't limited to just drinking it. There are plenty of options to have your beer and eat it too. The town is also home to The Hop Ice Cream Cafe, which has beer-flavored ice cream on the menu, and Vortex Doughnuts serves up beer-themed donuts to its customers.
Non-Beer Things To Do
Enjoy all the great restaurants downtown. Dig into some of the mountain culture at the local art galleries. Take a long drive on Blue Ridge Parkway. Tour the Biltmore Estate.
Where to Stay in Asheville
Choose to rough it in a lovely cabin in the mountains, overlooking waterfalls and forests. Opt for something more upscale and within walking distance to some downtown coffee shops. You can find both apartments and homes to choose from in Asheville.
Grand Rapids, Michigan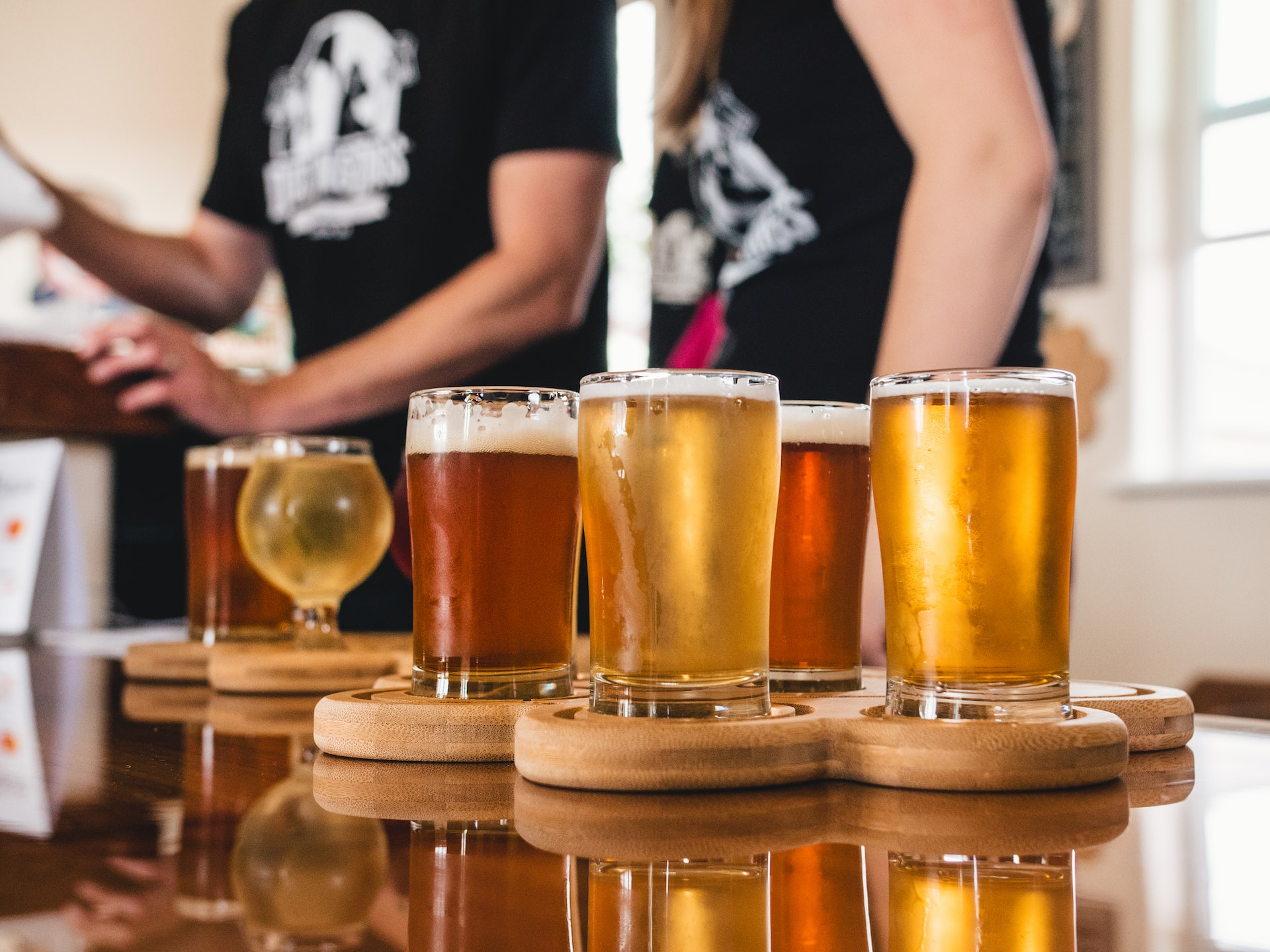 Once known as "Furniture City," Grand Rapids now boasts the titles of "Best Beer Town" and "Best Beer Scene," according to USA Today. As such, Grand Rapids is quite ready to showcase just how much it loves its beer culture. Beer enthusiasts visiting the area have several options available. Perhaps you'd like to become a "Beer City Brewsader," which involves getting a passport (or downloading the passport app) and checking into eight of the 40-plus participating breweries to unlock a free T-shirt. Or if you are more hardcore, you can go for the gold. After you get 40 stamps, you are elevated to Ultimate Brewsader status and unlocks perks like discounts at local merchants.
What Makes Grand Rapids a Beer City?
There is also the Beer City Ale Trail, which is made up of over 80 local breweries, with tours by bus or pub cruiser (a multi-person bike) offered up. Grand Rapids also holds a festival devoted to its local brew culture through the International Wine Beer & Food Festival, which typically takes place in the fall.
Favorite local brewery in Grand Rapids: Grand Rapids has spoken, and the top pick is Brewery Vivant. When you get here, start with a clean, crisp Grand Lager. Then, crank up the volume with a Rapid IPA.
Non-Beer Things To Do
Looking to take a break from all that beer? You're in luck. Grand Rapids also offers up sightseeing at the Frederick Meijer Gardens, Public Museum, and John Ball Zoo, just to name a few.
Where to Stay in Grand Rapids
Find the perfect beer-centric base camp in Ridgemoor. Look for some great deals on houses in this neighborhood. If you want something a little cozier, and away from the action, check out Michigan Oaks. You'll find cozy, cute homes on charming, tree-lined streets here.
Start Planning Your Beer-cation Today!
From IPA's to Lagers, this list has got you taken care of. Be sure to explore each of these cities on your next couple of trips, so you can decide for yourself who's got the best brews! Ready to start planning your first beer-driven excursion? Head over to VacationRenter to start planning your trip today!