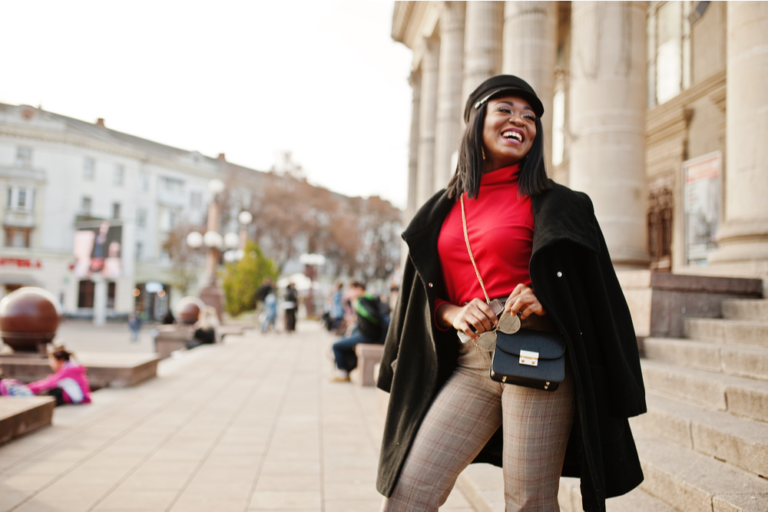 Experiencing other cultures as a young adult can be an enriching experience depending on where you go and how you interact with the locals. Travel broadens an individual's life experience, encourages growth, and increases understanding between different cultures.
From spring break trips to studying abroad for a semester or more, there are endless travel opportunities for adventurous college students. Keep reading to find out why this is the best time to travel, plus some amazing cultural destinations to consider for your next trip.
Why Is College a Great Time to Travel?
For many people, college is a very independent time of life. You don't have to worry yet about your career or family responsibilities. Plus, the typical school year schedule allows you to travel over the holidays or summer and winter breaks.
With an increase in private rentals, backpacking and staying in hostels isn't your only option when traveling on a budget nowadays. Many low-cost tourist destinations are within reach, especially if you travel during shoulder or off-seasons. It's also possible to set a goal and save money from a part-time job to fund your next adventure. You might want to consider sharing rental costs with friends to split the costs. Be on the lookout for student discounts and affordable rentals, too!
How to Make the Most of a Study Abroad Trip
Studying abroad, whether for a semester or an entire year, is a fabulous way to learn more about other cultures. Living in a foreign country gives you the most in-depth understanding of a place, including its people, their language, customs, and cuisine. You can also build friendships with others through shared travel experiences.
Use your weekends and holiday breaks for short getaways while studying abroad. Take road trips, hop on a train, or fly fairly cheaply to nearby destinations. For example, if you're based in Paris, France, you can easily travel to much of Europe for a fraction of the cost. Get the most out of your experience abroad by traveling as much as possible — just don't forget to study!
Top Cultural Destinations for College Students
The best travel destinations for college students are found worldwide. Here's a look at some of the most amazing places to experience in the U.S. and abroad.
1. Lisbon, Portugal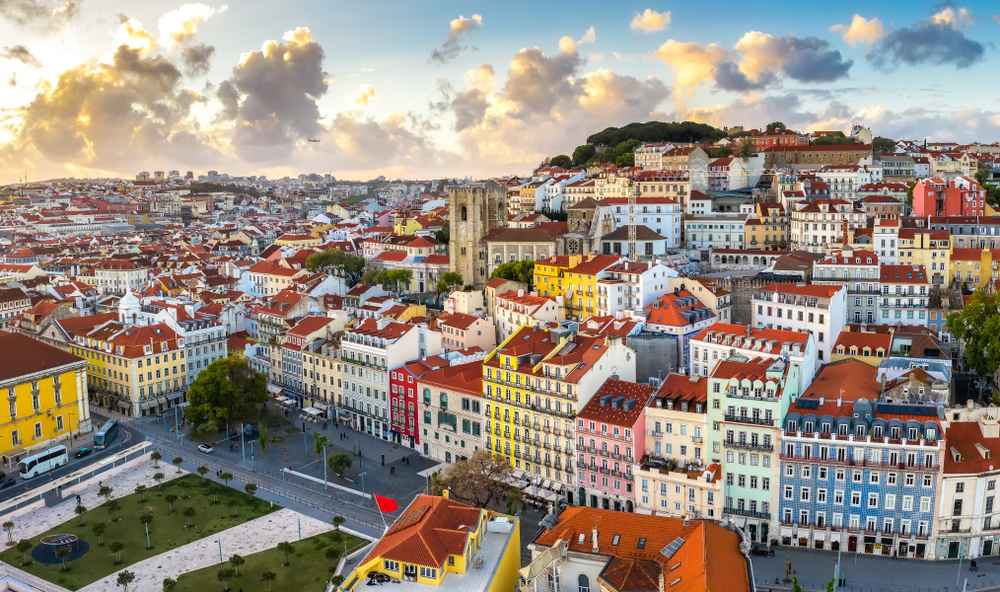 Located on the Atlantic Ocean and Tagus River, Lisbon is an up-and-coming European destination. It's one of the least expensive capitals on the continent, with soft sandy beaches, interesting attractions, and vibrant nightlife. Lisbon streets are hilly, so be sure to pack good walking shoes. The weather is typically very warm and sunny, although it does become cooler and rainy in the winter. Many people speak English, so don't worry if you only know a few words in Portuguese.
Peak tourism season in Lisbon runs from June to August, but it's plenty warm in May and September for sunbathing and swimming. Look for places to stay in Lisbon during these months for lower rental rates and fewer crowds.
A long weekend is plenty of time to experience all the city has to offer. If you plan to stay longer, day trips to Sintra (palaces and castles) and Cascais (charming town vibes and beautiful beaches) are also popular. Don't bother with renting a car either — public transportation and inexpensive taxis are best for getting around.
2. Prague, Czech Republic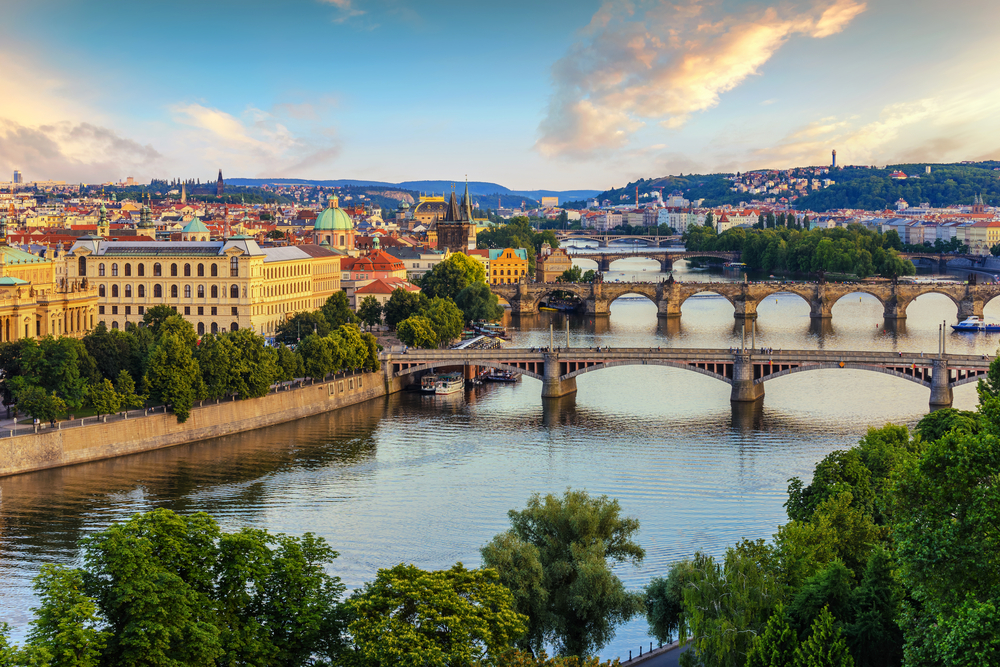 Prague is the bustling capital city of the Czech Republic or Czechia. From the castle to the Old Town Square and beyond, it's chock full of cultural experiences and fun. The city sprawls on both sides of the Vltava River, and a stroll across the iconic Charles Bridge is a must-do activity. Prague has a wonderfully preserved, historic city center with cobblestone streets and examples of Gothic, Romanesque, and Baroque architecture.
Prague is known for delicious street food and the best beer in the world. The Czechs invented lager, and regional Czech brews are some of the world's finest. They are smooth, refreshing, and inexpensive to enjoy. The city is a drinker's town, home to beer pubs, bars, and nightclubs. Gambling also adds to the nightlife experience, with 21 casinos throughout the city.
If music and dancing are your jam, then check out the Lucerna Music Bar or the Chapeau Rouge, an underground nightclub that gets more exhilarating the deeper you go below.
The Czech koruna (crown) is the nation's currency as they haven't yet adopted the Euro. American dollars go much further here than in many other capital cities in Europe, so finding a low-cost place to stay in Prague is definitely possible.
3. Reykjavík, Iceland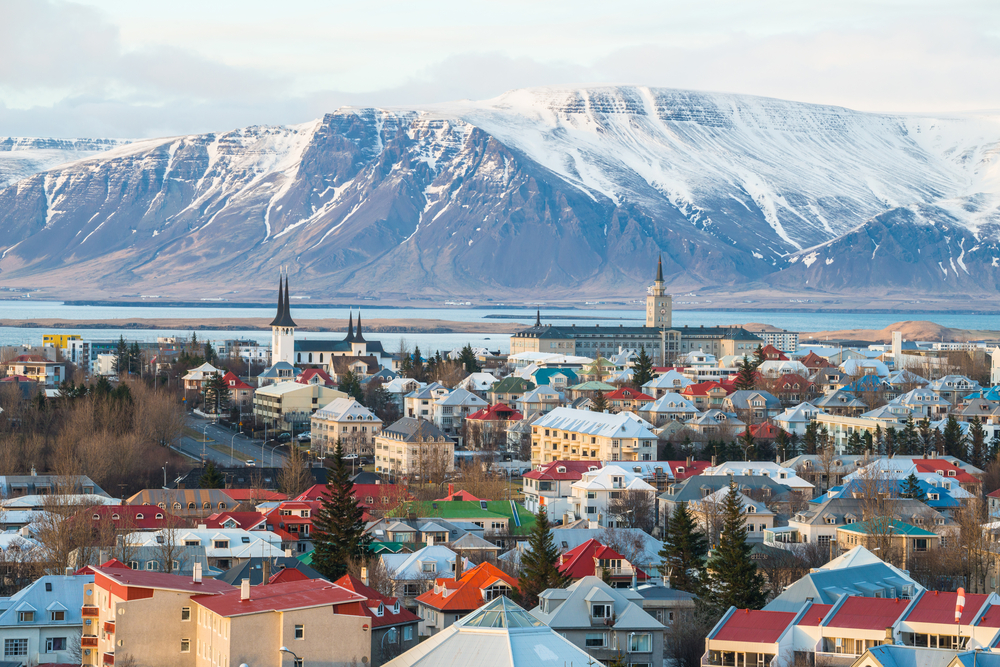 Iceland is a beautiful Nordic country to visit, especially if you can travel between October and April to see the Northern Lights. A trip to the capital city of Reykjavík gives you a less expensive yet fulfilling European experience. The U.S. dollar is stronger than the Icelandic krona, so you get more bang for your buck when renting a vacation home in Iceland.
Located on the coast, Reykjavík is a safe, friendly, and easy-to-navigate city with natural attractions abound. It's free to enjoy Iceland's national parks, where you'll see waterfalls, sea cliffs, geysers, and more. From Reykjavík, you can tour the Golden Circle to see gorgeous waterfalls, geysers, and national parks.
Swimming year-round in Iceland is also a popular activity for locals and visitors alike. The city of Reykjavík manages several public pools heated with geothermal waters, where natural hot springs meet city culture. The pools are a mashup of a water park, sports center, and spa. To participate in this Icelandic cultural tradition, follow your swim with lunch at one of the city's hot dog stands and dessert at an ice cream shop. No matter the season, Icelanders love their ice cream!
4. Chiang Mai, Thailand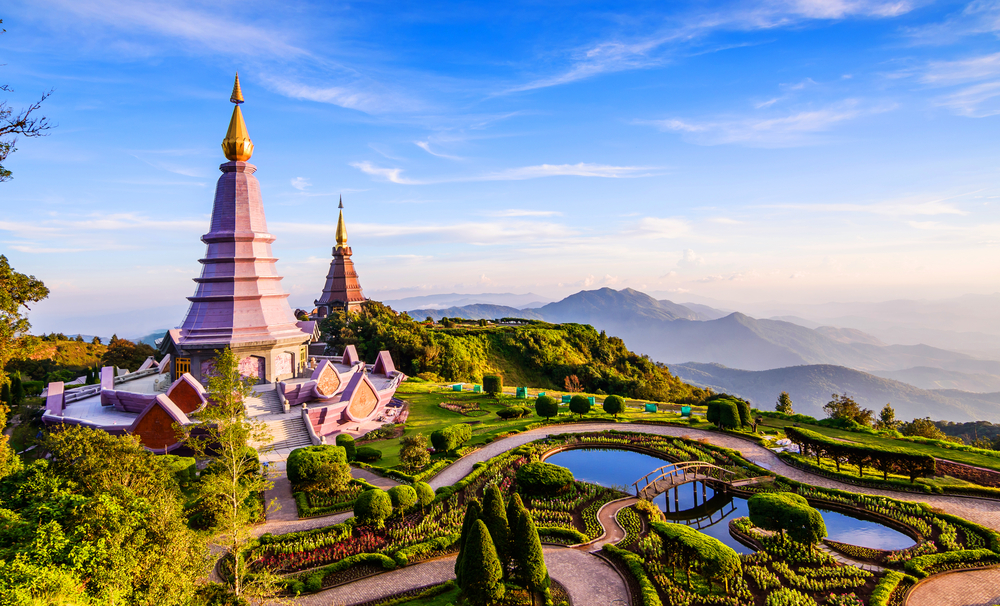 Located in the northern mountainous region of Thailand, Chiang Mai is a city rich in Thai culture. Even though it's the second-largest city after Bangkok, Chiang Mai is considerably smaller and slow-paced. It's the perfect place for rest, relaxation, and cultural immersion.
Popular ways to experience Chiang Mai culture are:
The jungles and mountains around Chiang Mai are also one of the few places left where you can see elephants in the wild. There are many jungle tours available — just choose one that supports observation-only experiences, which are not only safer for you but for the animals too.
5. New York City, New York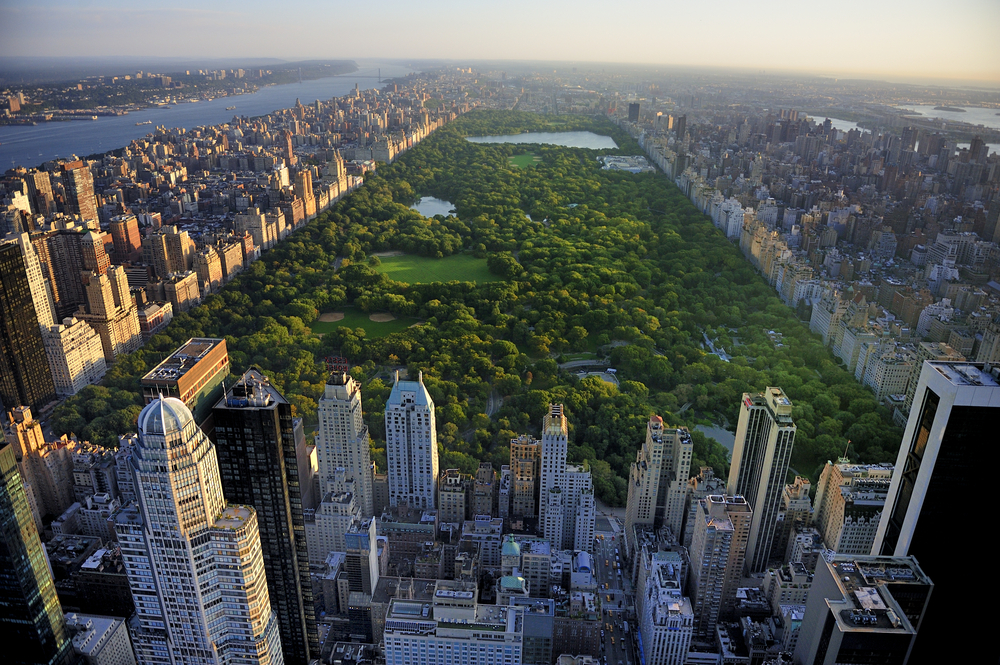 New York City is more than just a major economic center in the U.S., it's a diverse city settled by — and still home to — millions of immigrants from around the world. NYC is a place where you can experience history, art, and global culture. From the Metropolitan Museum of Art to The Jewish Museum, there is so much to see and learn.
The National Park Service oversees several national monuments in and around NYC. Visit Ellis Island to learn more about immigrant history before glimpsing into their daily lives at the Lower East Side Tenement Museum. To learn more about Chinese immigrants, take an inexpensive walking tour through Chinatown and grab a bite to eat before visiting the Museum of Chinese in America.
For the most affordable New York City rentals, consider staying in one of the outer boroughs and taking public transportation into Manhattan. Also, prices tend to peak in the springtime in NYC, so traveling here at off-peak times might be the best option for you.
6. New Orleans, Louisiana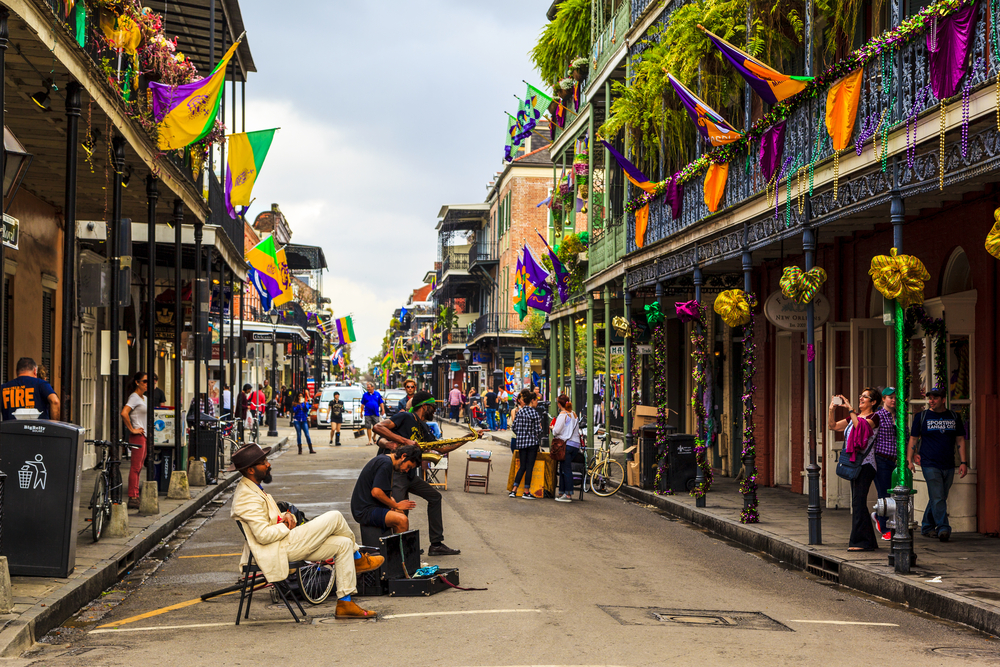 New Orleans is the city to visit to experience both Southern and French Creole culture in America. Mardi Gras — French for "Fat Tuesday" — is one of the largest draws for tourists every year and is celebrated the day before Ash Wednesday.
Mardi Gras is a huge celebration with free parades throughout the city streets. Parades happen each day from the Saturday before Mardi Gras to Tuesday, so it's recommended to arrive before Saturday to fully enjoy the party. Colorfully costumed float riders known as "krewes" throw beads and other free gifts to the crowds along parade routes.
No trip to New Orleans would be complete without visiting the city's most famous historic neighborhood — The French Quarter. The French Quarter is known for its charm, jazz, and Bourbon Street fun. Experience this unique place steeped in 18th-century history on foot or on the water. Steamboat cruises on the Mississippi River afford picturesque waterfront views of the city plus local drinks, food, and music.
7. Puerto Vallarta, Mexico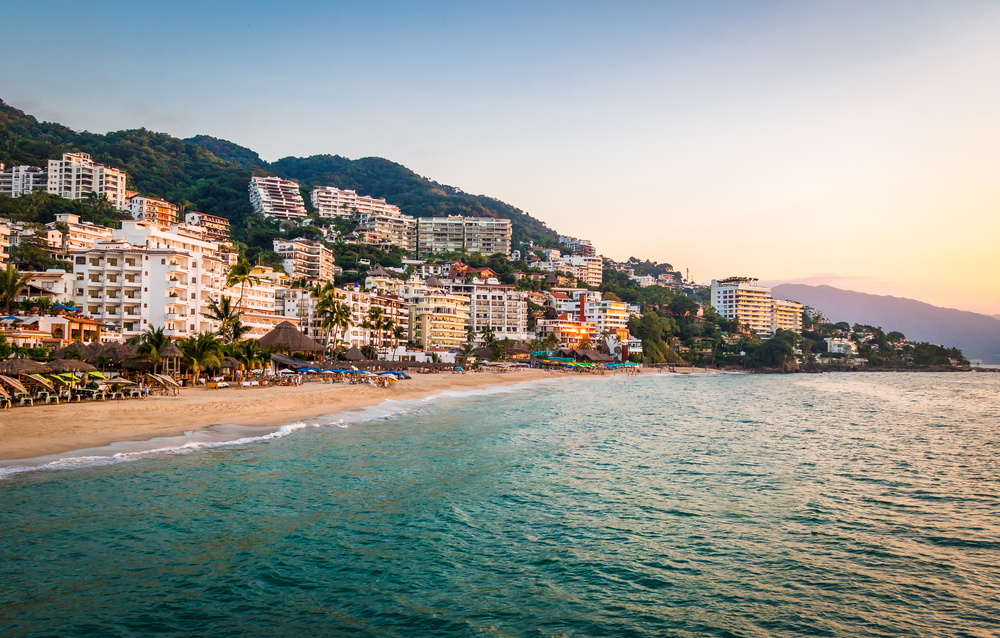 Mexico is a trendy destination for any type of traveler — from college spring break trips to family-friendly vacations. Many beachfront communities feature stunning white-sand beaches, convenient all-inclusive resorts, and thrilling activities like sailing and snorkeling in crystal-blue waters.
Puerto Vallarta is a beach resort town surrounded by the Sierra Madre mountains on the stunningly beautiful Bahía de Banderas (Bay of Flags). To avoid spring break crowds and find lower rental prices in Mexico, opt for a visit to Puerto Vallarta in September. September is also the best time to visit and experience Mexican culture. City residents celebrate Mexico's independence all month long with festivities, decorations, and more. Tours, shops, and restaurants all center their focus on traditional Mexican food, culture, and history, too.
8. Orlando, Florida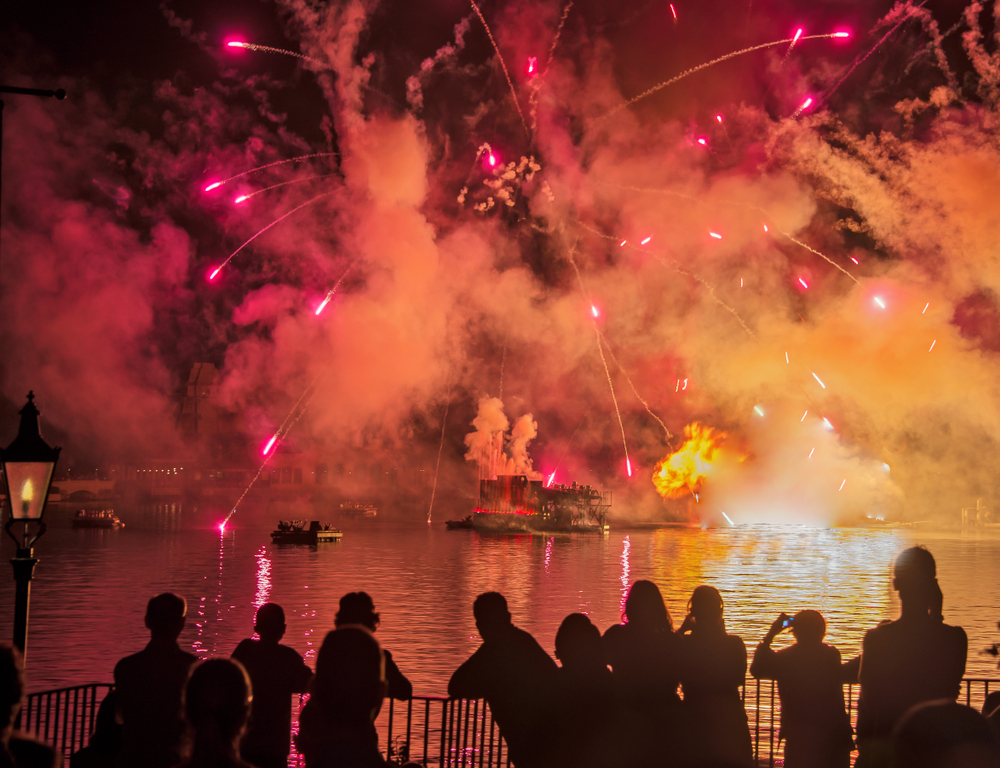 Florida is a top destination for spring breakers due to its warm weather, white-sand beaches, and nightlife. Round-trip airfare to Florida is often very affordable, as it's a common flight path from many major cities due to the state's large tourism industry. There's so much competition for tourists that you can find Florida rentals full of amenities at low prices.
If you're looking for more than a beach trip this spring, a trip to Orlando, FL to visit Disney World is a unique way to enjoy the Florida sun while learning more about other cultures. EPCOT is one of the four Disney theme parks near Orlando that allows kids and adults alike to explore different cultures, taste international cuisines, ride an assortment of attractions, and more.
The park showcases 11 countries, allowing visitors to easily travel from culture to culture along a circular path around a lake and experience different languages, dress, food, art, history, and music. Epcot also holds festivals throughout the year focusing on international holiday traditions, foods and wines, flowers and gardens, and visual and performing arts.
9. Nassau, Bahamas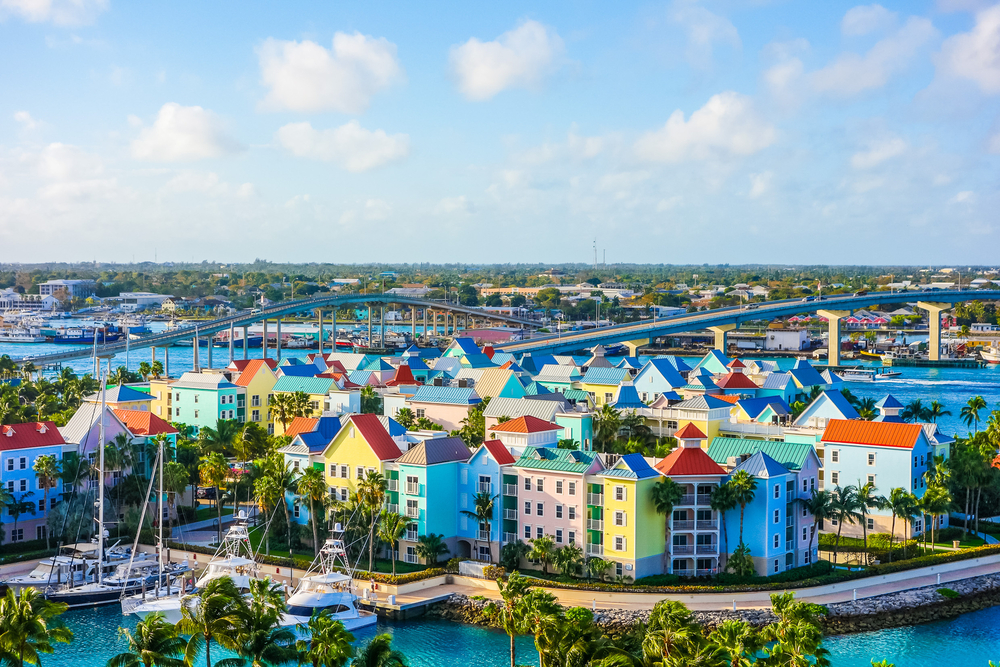 Located on New Providence Island, Nassau promises big-city thrills, cultural attractions, and water activities like kayaking, snorkeling, and boating. Neighboring Paradise Island offers miles of natural beauty and even more fun in the water, such as a coral reef excursion and scuba diving to see a real shipwreck.
Once the land of pirates and other adventurers, the Bahamas is now an independent country with some ties to Great Britain. English is the official language for this nation of over 700 islands.
Junkanoo carnivals are the main Bahamian cultural celebrations to experience while visiting. Parades, music, and dance occur the day after Christmas, New Year's Day, and Saturdays in the summer. Bay Street in downtown Nassau is the top spot to join in the biggest Junkanoo celebration.
Browse Vacation Rental Options around the World
Take advantage of your free time during college or while studying abroad to explore art and culture around the world. Find the best accommodations and plan your next cultural vacation today.