Tennessee is well known for Nashville and country music, but it has so much more to offer. With breathtaking views and endless outdoor activities, the Volunteer State also includes some amazing glamping destinations.
Below are some of the best glamping destinations in Tennessee. Whether you're looking for a fun-filled weekend with a ton of outdoor activities or just want to recharge somewhere secluded — surrounded by nature and beautiful scenery — each destination offers something unique and is sure to leave you with an unforgettable experience.
Gatlinburg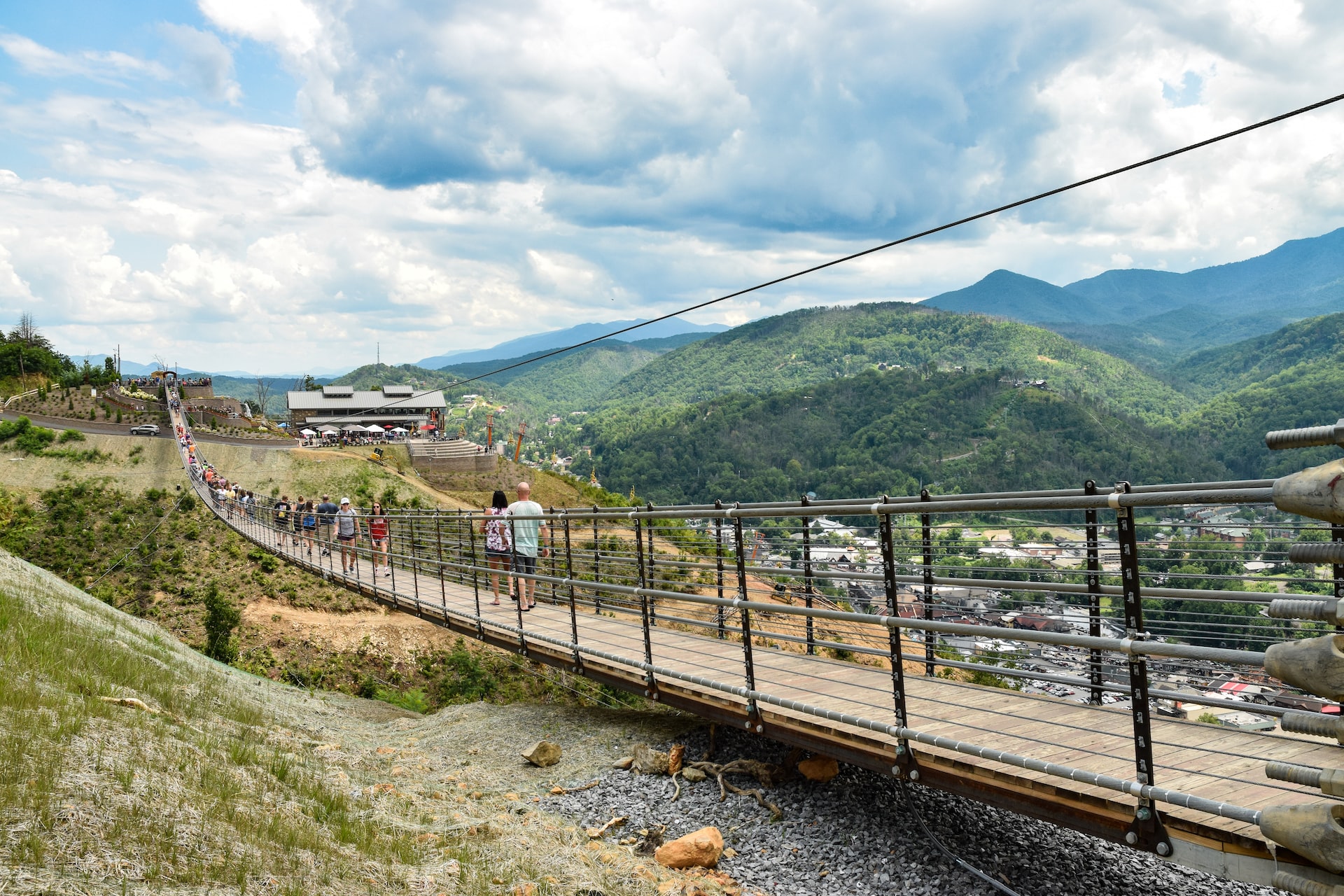 Gatlinburg is located in eastern Tennessee and is seen as the gateway to the Great Smoky Mountains National Park. This rural town has a ton of southern charm and stunning scenery. Every season has its own allure in Gatlinburg, which means there's no bad time to visit. Explore the SkyBridge, head to Great Smoky Mountains National Park to go hiking, marvel at waterfalls, or just enjoy some breathtaking mountain views.
Fun Things to Do in Gatlinburg
Glamping Options
Due to its proximity to the Great Smoky Mountains, Gatlinburg has a wide variety of glamping options, ranging from tiny homes with private decks, to RVs with charm and character. Each glamping destination offers a variety of amenities such as free Wi-Fi, a bathhouse, a fire pit to enjoy some s'mores, and a hot tub to relax and soak up the experience.
Chattanooga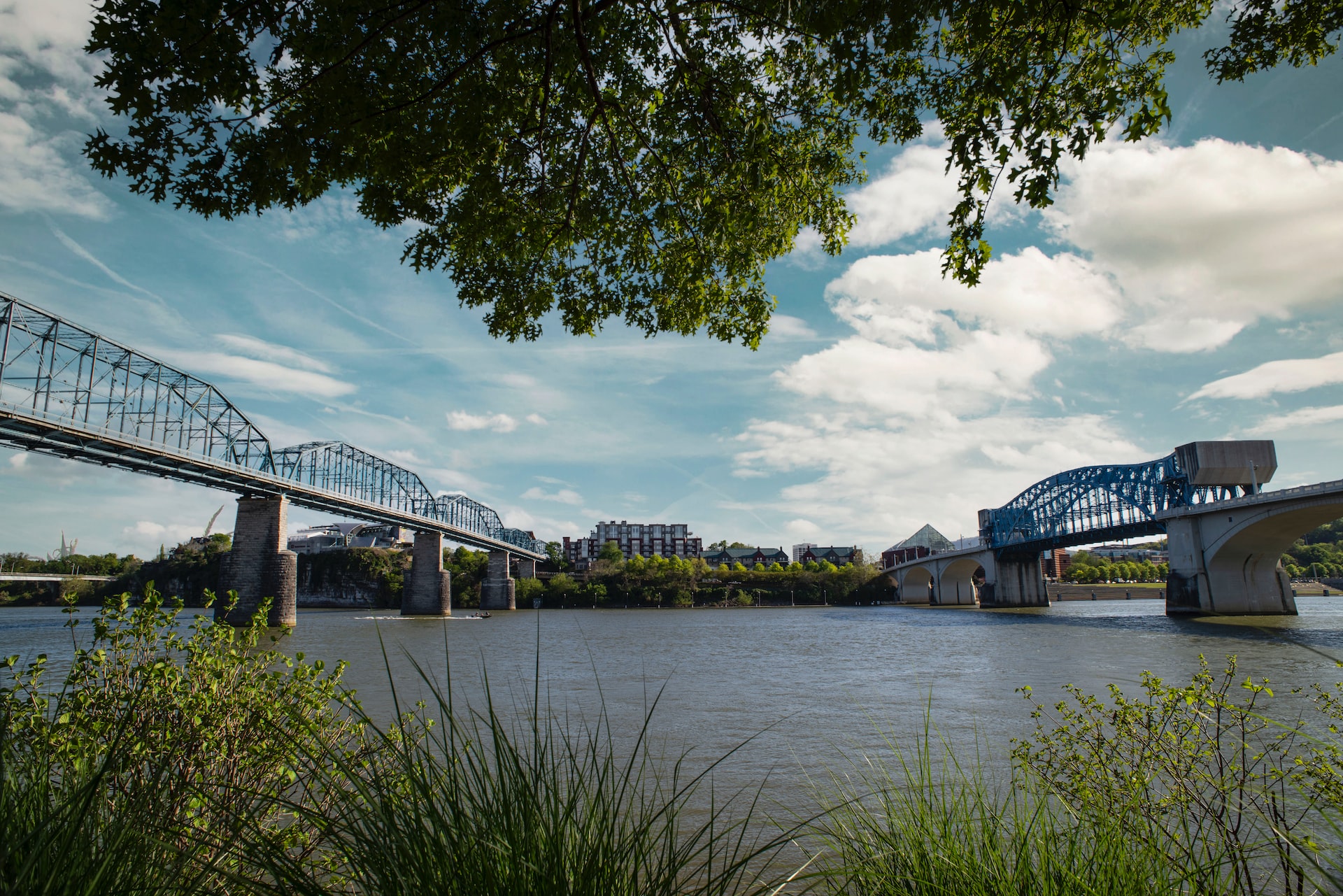 Named one of the "Top 45 Places to Go" in the world by The New York Times, Chattanooga truly is breathtaking. It's tucked right between the mountains of southeast Tennessee, offering beautiful scenic views wherever you are. With views of the Tennessee River, Chattanooga looks and feels like a city straight out of a fairytale.
Fun Things to Do in Chattanooga
Glamping Options
This 2010 Jayco Greyhawk is a charming RV for your stay in Chattanooga. It can sleep six adults comfortably and comes equipped with a queen bed and a fold-out couch. Some of the amenities and features include two flat-screen TVs, a microwave, a dinette to comfortably enjoy meals, linens, towels, utensils, and a Cummins generator so that you'll have all the comforts of home during your stay.
Pigeon Forge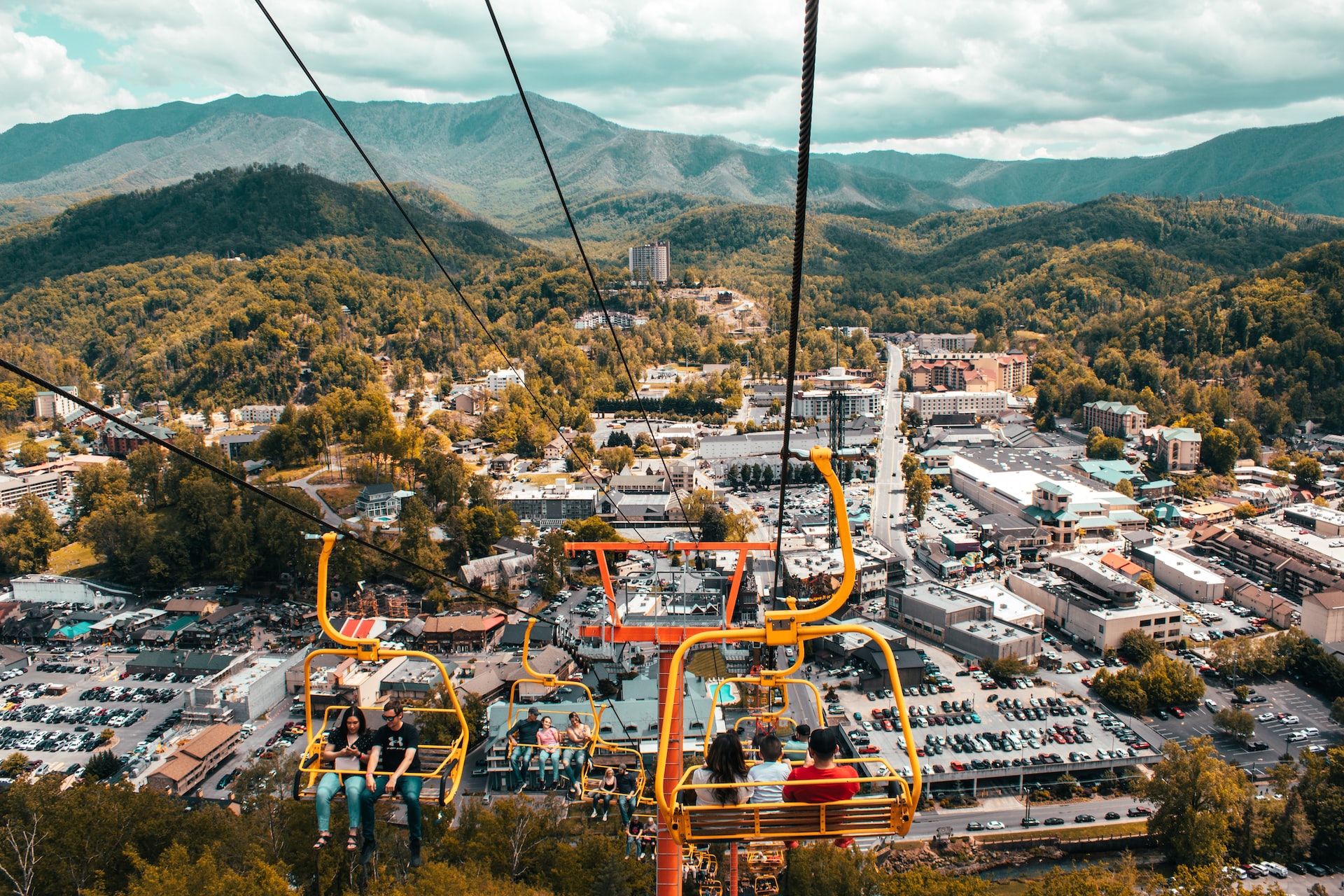 Located in eastern Tennessee, Pigeon Forge is a mountain town and a very popular vacation area. Right in the foothills of the Great Smoky Mountains, this town offers ample opportunities for hiking, exploring waterfalls, taking scenic drives, or just sitting back and taking in the wildlife.
Fun Things to Do in Pigeon Forge
Visit Dollywood, or the country singer Dolly Parton's Appalachian-themed park with entertainment available for the entire family.
Check out a wide variety of music theaters and family attractions to choose from while enjoying the Great Smoky Mountain area.
Glamping Options
This "Farmhouse on Wheels" offers a fun and cozy place to stay while exploring Pigeon Forge on your next trip. This RV comes equipped with a king-sized bed, an upgraded 10-inch mattress, a dinette, and a full-sized table to enjoy meals together with friends and family. Additional amenities include a smart TV, air conditioning, a fridge, a large private bathroom, a fire pit outside the camper, and a coffee machine to enjoy your morning cup of joe with the scenic views.
Wi-Fi is also available to ensure you have all the comforts you need to make your stay spectacular. This accommodation also has a 20-foot awning with exterior speakers and LED lights for you to soak up the fresh air while enjoying some stargazing with friends and family.
Sevierville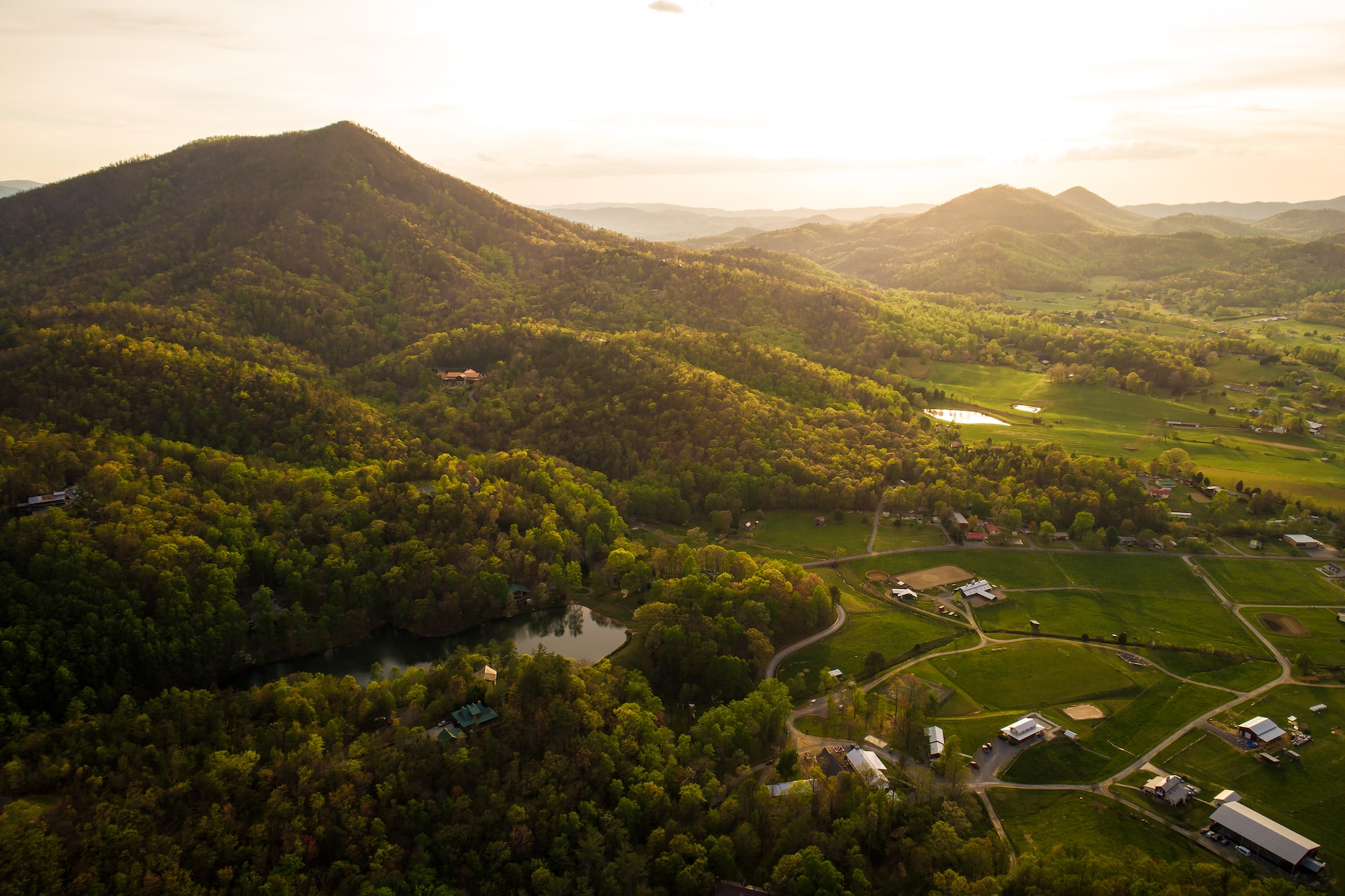 Located in East Tennessee, Sevierville has many bustling boutiques, antique malls, galleries, and outdoor shopping centers. It is famous for its shopping and cuisine. Sevierville is the birthplace of country singer Dolly Parton and sits at the foothills of the Great Smoky Mountains.
Fun Things to Do in Sevierville
Enjoy helicopter tours of inaccessible parts of the national park, as well as zip-line tours and bi-plane flights.
The Tanger Outlets Sevierville, Tennessee's largest outlet mall, is also located here.
Apart from all the natural beauty, Sevierville is also rich in history with beautiful historic buildings that convey how Appalachian settlers once lived.
Glamping Options
The Family Friendly Bunkhouse is a cozy RV that makes for a great rental for your next trip to the area. It sleeps four adults and offers amenities such as a TV, DVD player, propane heating furnace to easily prepare family meals, a fridge, air conditioning, an electric heater, and a kettle to enjoy your morning coffee. Dogs are also allowed, so feel free to bring Fido on your next adventure.
Your Tennessee Glamping Adventure Awaits
There are so many glamping destinations in Tennessee, each offering a unique experience to help you unwind, relax, and make memories. Use VacationRenter to find your perfect rental faster and easier. From sleeping in a safari tent and relaxing in a luxury treehouse, to snoozing in a hammock or a yurt while enjoying the great outdoors, the options are endless.