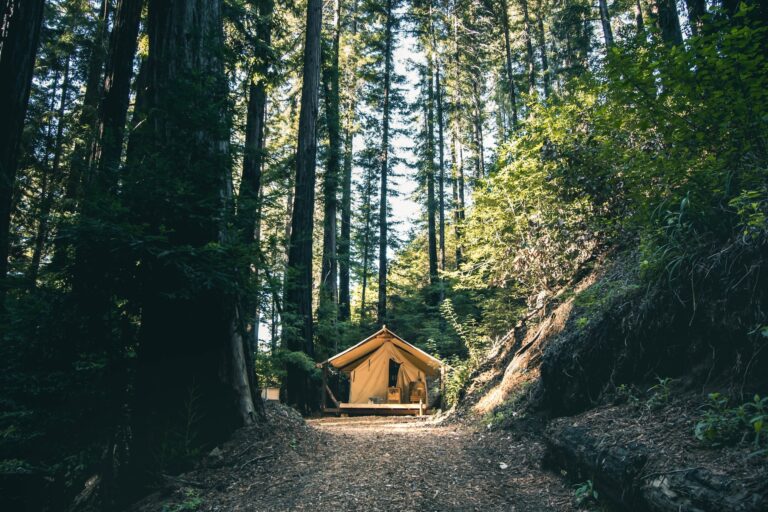 With its abundance of natural features, such as state beaches, redwood forests, wineries, breathtaking views, and comfortable year-round weather, California is an ideal spot for a getaway. It's also home to 280 state parks that offer bountiful outdoor adventures resplendent with natural beauty, making this one of the best states in the country to go glamping.
Take your pick from San Francisco in Northern California to gorgeous San Diego, and discover some of the best campsites to get your glamp on!
1. La Boheme Living, Los Angeles
Love bohemian style-themed glamping tents? Visit Southern California and get ready for La Boheme Living in Los Angeles. Just a quick jaunt from Dodger Stadium, La Boheme features a luxury safari tent that can accommodate you plus two friends.
La Boheme provides the best of both worlds: city life connection and the ultimate tent camping experience. With instant access to the action of the city combined with a glamping experience, you can enjoy museums, restaurants, and nightclubs, and still end the night by the fireside roasting s'mores. Should you decide, you can also stay in and order some food or book a massage.
If you're looking for a more outdoorsy experience, though, you can still go hiking, play tennis, and go for a bike ride along the California coast. You'll also enjoy some amenities like on-site grilling, hot showers, and board games.
2. Yosemite Lakes Hillside Yurt 14, Harden Flat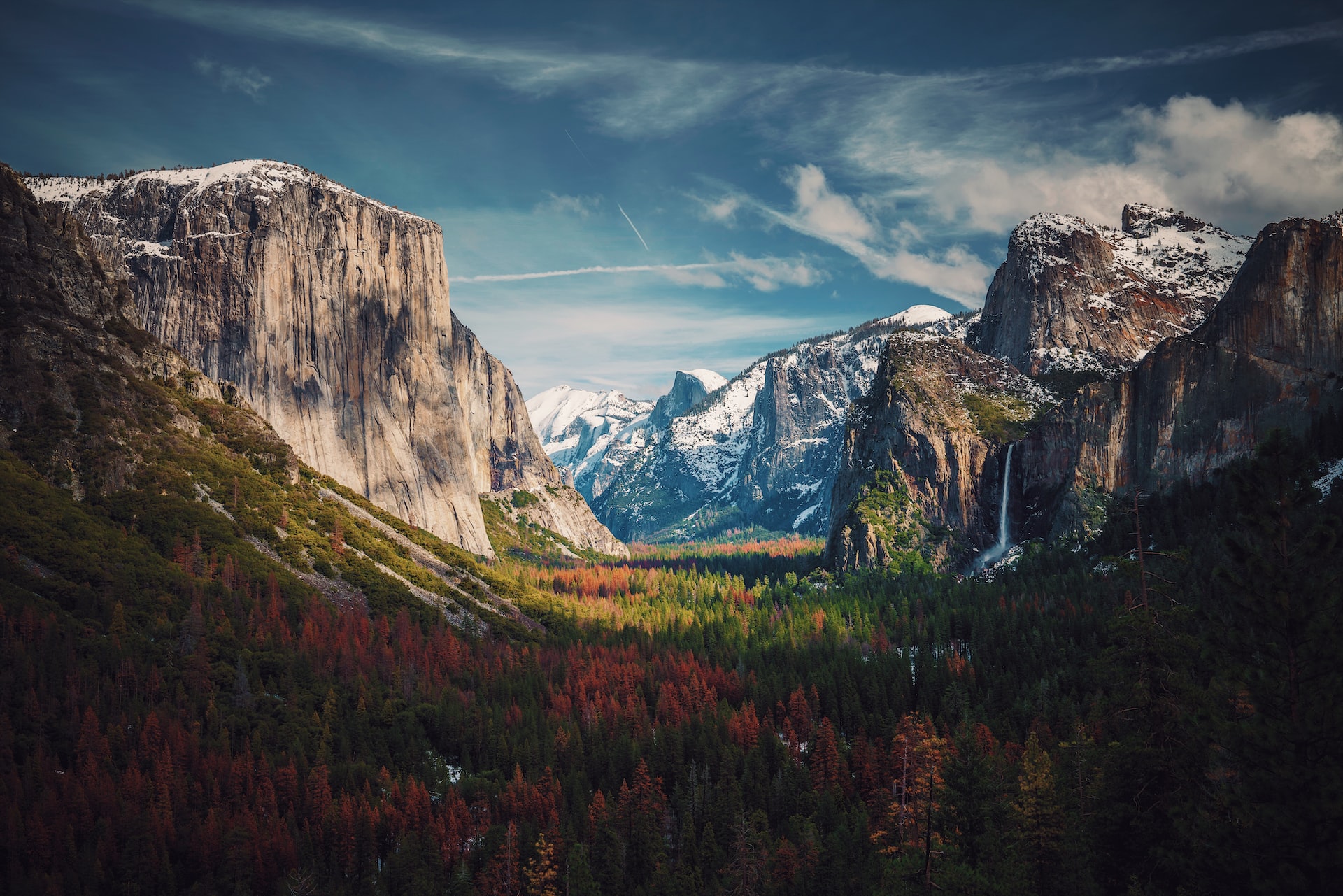 Just a 30-minute drive from Sonora and Mariposa, you can find a little yurt paradise tucked within the trees. Yosemite Lakes Hillside Yurt 14 provides deluxe canvas tents that accommodate up to six guests. Amenities include a full kitchen, a patio overlooking Harden Flat, a private bathroom, and air conditioning.
As you can guess by the name, Yosemite National Park is a short distance away from this yurt campground. Here, you can hike, backpack the wilderness, or hop on a group trolley tour, which provides short two-hour excursions or all-day tours. The Yosemite Lakes Hillside Yurt 14 offers ample space to connect with nature, all while enjoying the creature comforts of home.
3. Flying Flags RV Resort and Campground, Buellton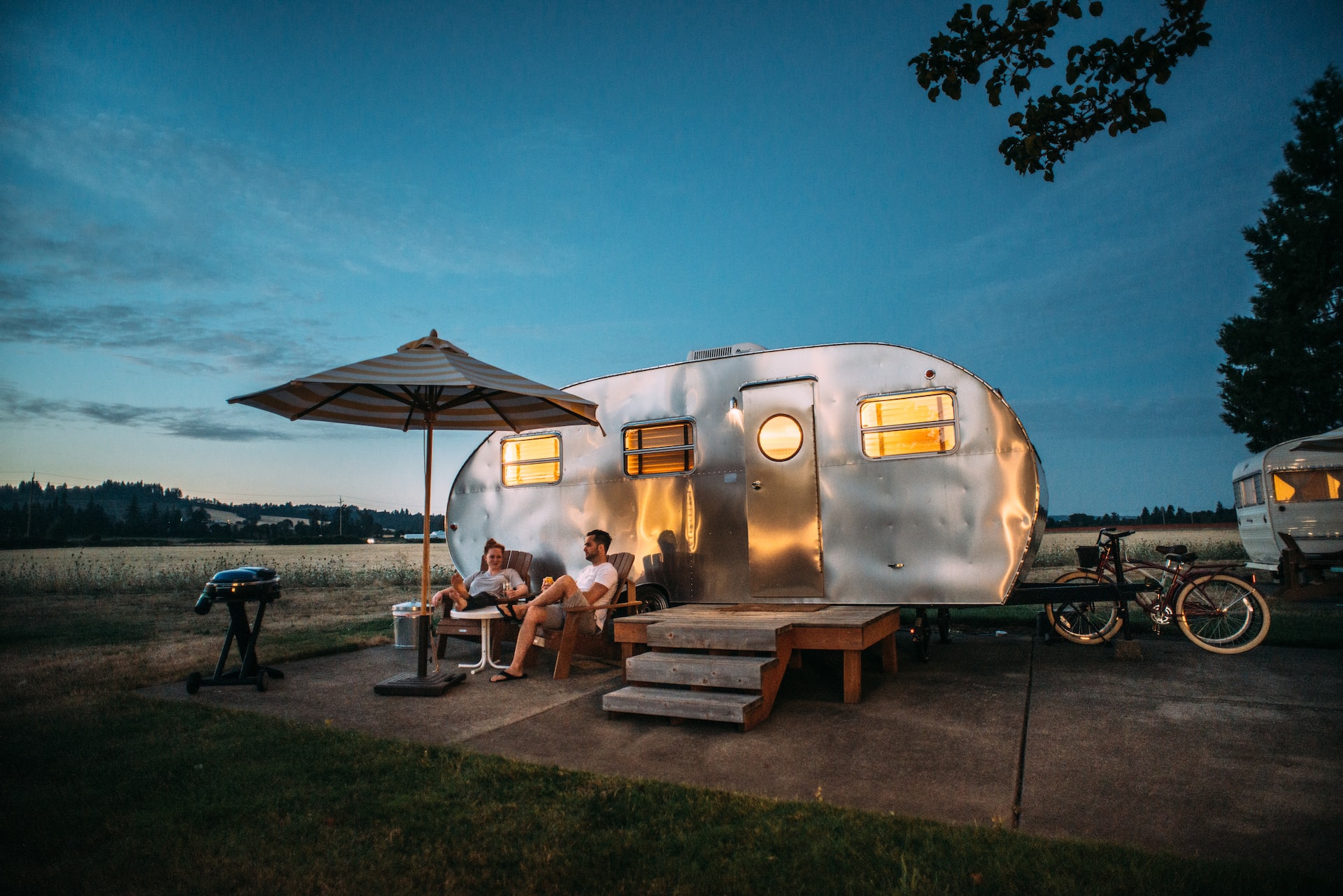 Located in Santa Barbara County, Flying Flags RV Resort and Campground in Buellton, California, offers the perfect blend of outdoor adventure and home-style comfort. More than just your everyday RV park, this California glamping resort offers a full-size outdoor pool for guests, an outdoor barbecue, and an Airstream snack bar where you can grab a glass of wine and a slice of pizza to go.
There are a number of accommodations you can choose from when booking your glamping adventure at Flying Flags. Couples, families, or groups of seven can enjoy a unique safari tent experience, complete with a TV, comfortable beds, and free Wi-Fi. Take your pick of pet-friendly cottage or upscale Airstream options like a kitchen and cable TV.
4. AutoCamp Russian River, Guerneville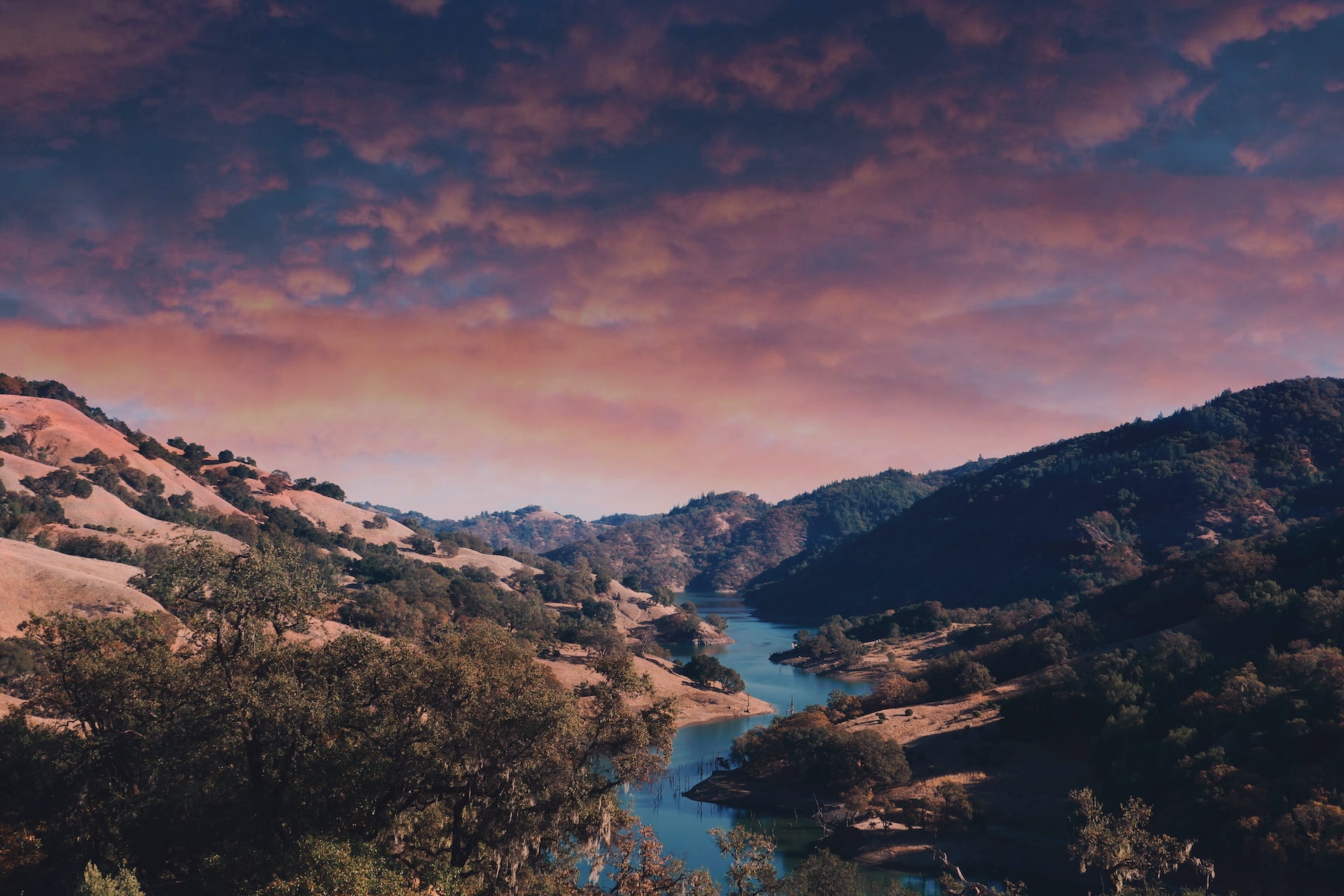 AutoCamp supplies luxury accommodations in some of the most scenic areas around the U.S., including AutoCamp Russian River near downtown Guerneville in the Russian River Gulch State Park.
This Airstream hotel is nestled among the trees, but still provides access to numerous points of interest. These include the Redwoods State Natural Reserve, Sonoma Coast State Park, and Point Reyes National Seashore. Amenities include a fully equipped kitchen, towels and linens, air conditioning, television, grill and fire pit, and a complimentary wine tasting.
5. Alila Ventana, Big Sur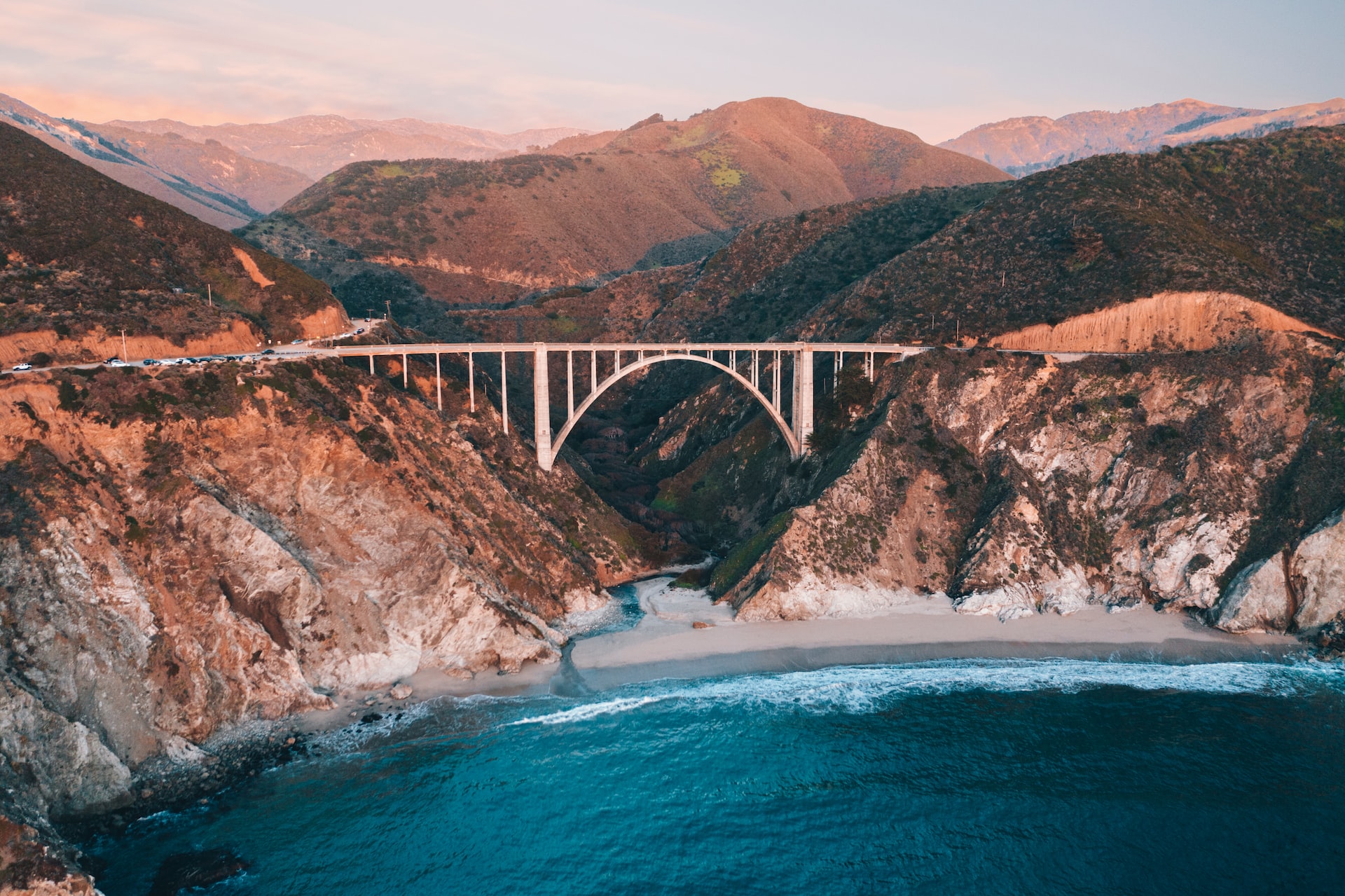 For the ultimate rustic-meets-luxury experience, Alila Ventana provides safari-style tent accommodations among the redwoods.
Located roughly an hour outside of Monterey, this extensive, adults-only campground offers a host of amenities. Guests can enjoy a wood-burning fire pit, hot and cold water, accessible snacks and drinks, electric lamps, and USB ports. In total, you'll find 15 tents available and more than 60 campsites. Note that guests staying in one of the glamping tents do not have access to the resort itself, including the swimming pools, fitness studio, and dining facilities.
If you're looking for more of the full package, the resort at Alila Ventana Big Sur offers a high-end connection to nature. Join meditation experiences, learn to forage for food with the resident foraging expert, explore on a guided hike, or awaken your spirit with morning yoga. The journey is yours, and Ventana provides an experience designed with you in mind.
6. Joshua Tree Airstream Experience, Yucca Valley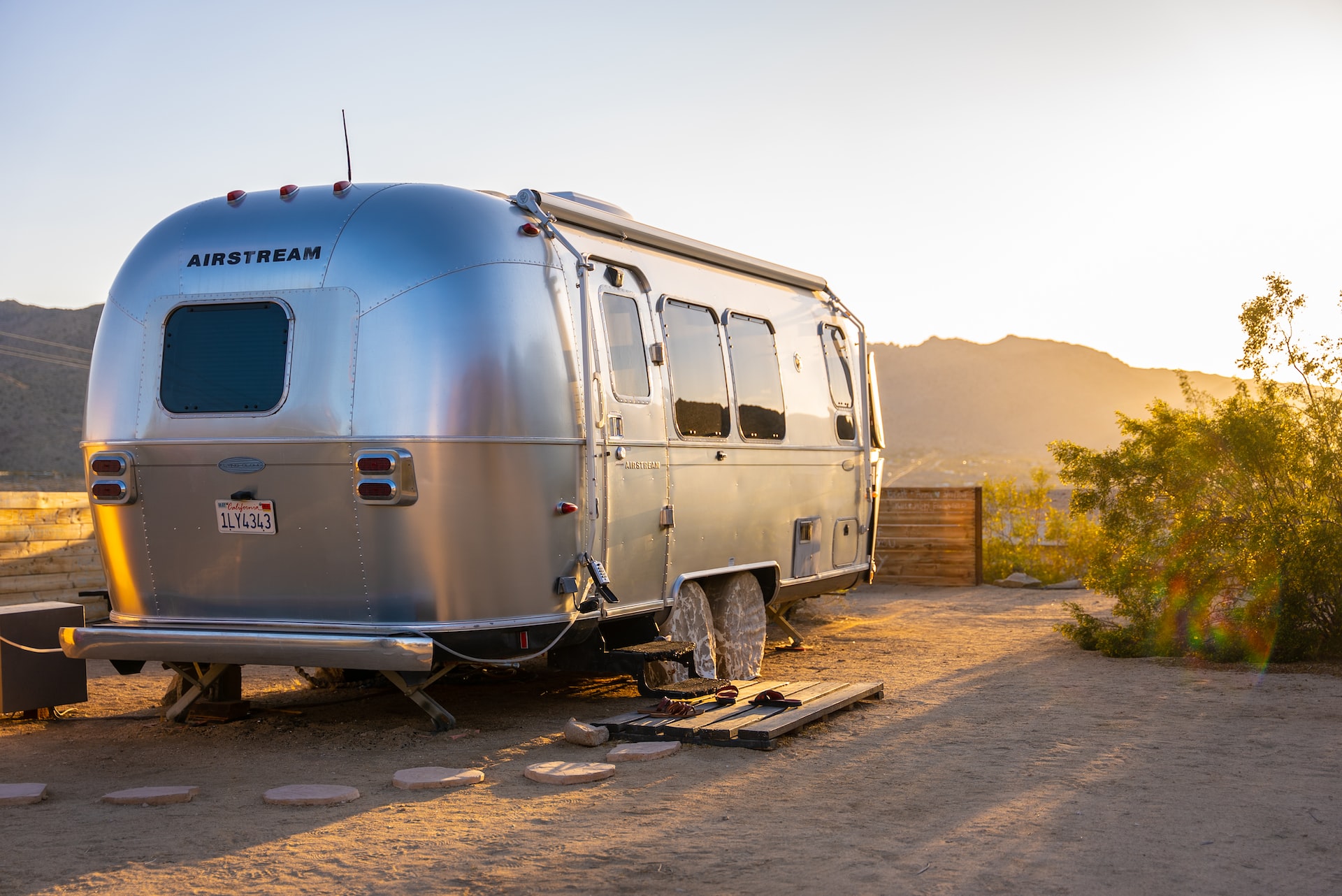 Yucca Valley is one of Joshua Tree's surrounding cities. If boho is your style, the Joshua Tree Airstream Experience can provide the zen getaway you need. This RV provides all the features needed to keep you comfortable while exploring Joshua Tree National Park.
During your stay, this classic Airstream camper includes a bathroom, a kitchenette, Wi-Fi, A/C and heater, and a Bluetooth audio system. The unit also comes with all the amenities you would expect from a hotel, such as fresh linens, towels, and soap. Plus it's pet-friendly!
7. Rêves de Moutons, Paso Robles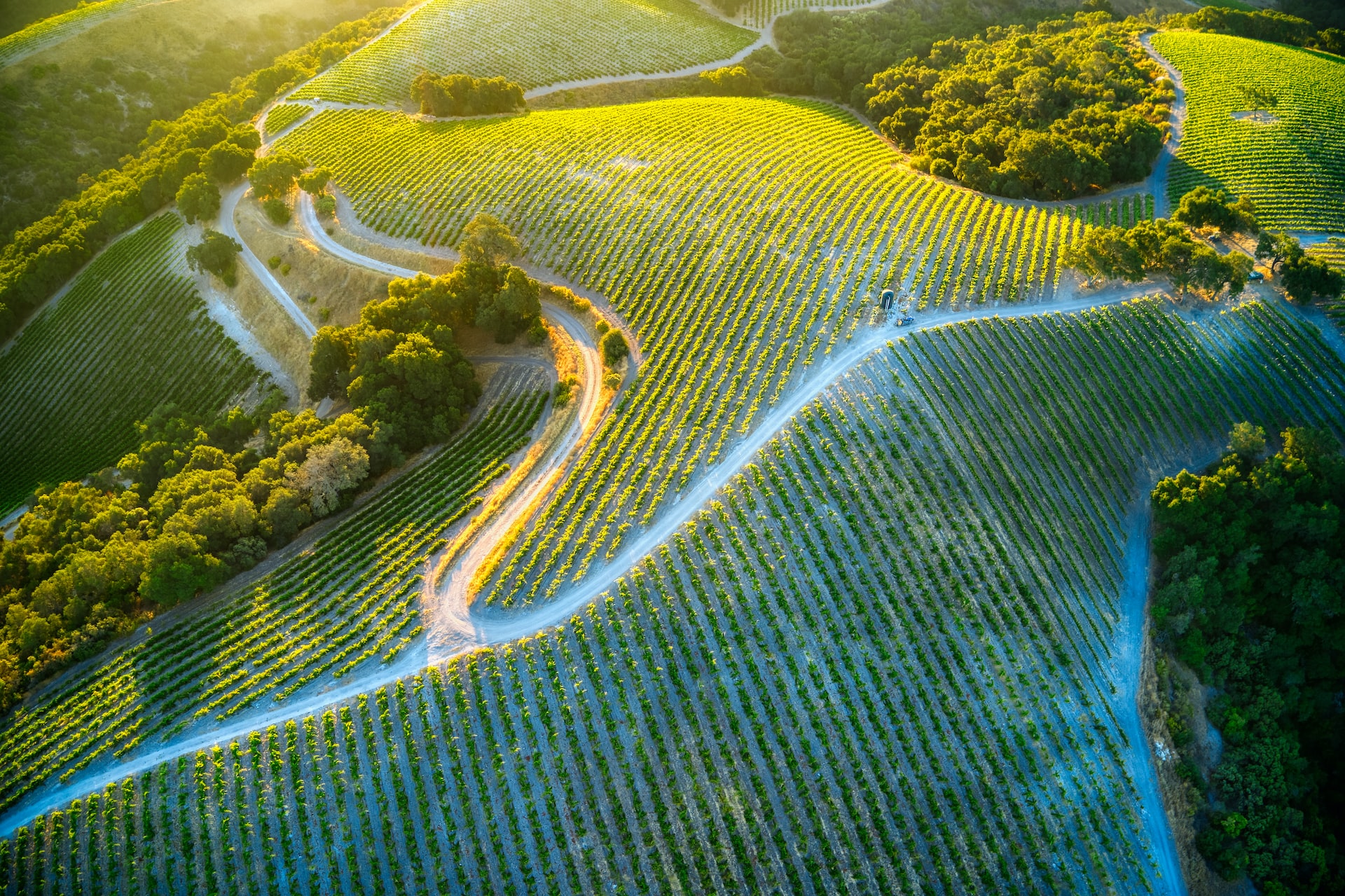 Experience camper living at its finest. At Rêves de Moutons, (French for "Dreams of Sheep") glampers can enjoy completely refurbished retro trailers nestled in quiet seclusion in California's wine country.
For the perfect wine country road trip, you can book a single boutique trailer for two. Each provides a private bath, kitchen, comfortable bedding, and complimentary continental breakfast made with farm-fresh ingredients. Rêves de Moutons can provide an unforgettable glamping getaway. Natural beauty surrounds the location, and you can visit the on-site farm and hang out with the adorable goats, ducks — and yes, even the sheep!
8. Sierra Meadows, Ahwahnee
Just about a 30-minute drive to Yosemite National Park and nestled within the Sierra Foothills of the Sierra Nevada mountain range is Sierra Meadows. Here, you can find spacious, affordable tiny house rentals with plenty of extras.
While visiting the area, you can enjoy free parking, heating and air conditioning, bath essentials, and a pool. Lodging includes one- or two-bedroom tiny homes, plus a studio for two. Depending on which size you choose, you can expect it to include a kitchen complete with a stovetop, dining table, refrigerator, microwave, and kitchenware. All come with a private entrance, coffee machine, linens, and Wi-Fi.
There are several local attractions and things to do outside of Sierra Meadows. You can visit Mariposa Grove, home to the area's oldest trees, which are estimated to be around 1,800 years old.
For more adventure, enjoy whitewater rafting or mountain biking. If relaxation is more your style, take in the shops of Mariposa, enjoy a light picnic table lunch, or visit the local brewing company, South Gate.
Plan Your Next California Glamping Adventure
Take your camping adventure to the next level with the best glamping experience that only California can offer. From Pacific ocean-view excursions to its well-known wine country in Sonoma County, you can enjoy all that nature provides comfortably.
For your one-stop-shop for glamping in California, use VacationRenter. We eliminate all the legwork and can provide all you need to find and book an amazing rental for your next getaway.