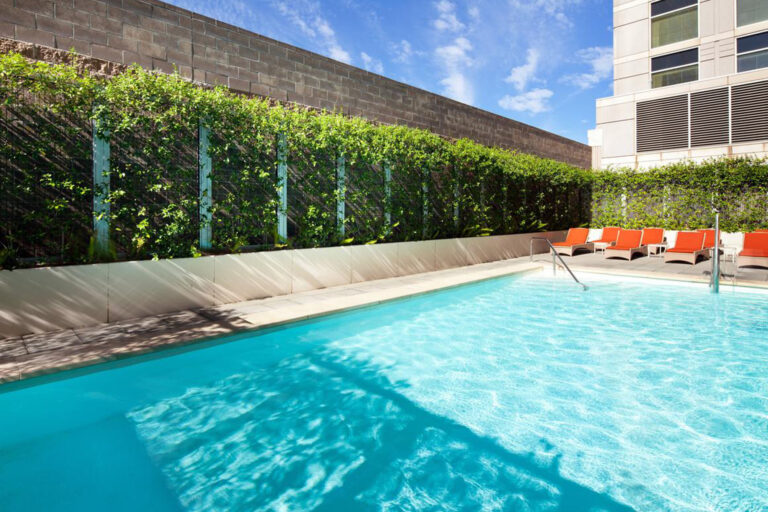 Sacramento can call for a visit for many different occasions. As capital of the Golden State, your trip could likely be business related, or you might simply head to River City for a wonderful family vacation.
There are many things to see and do when you decide to spend some time in Sacramento, California. The most important thing you'll want to sort out before making any travel itinerary in Sacramento, however, is figuring out where you're going to stay.
With that in mind, here's a handy guide with a few of our favorite hotel options to choose from and details that might help in your decision-making.
Embassy Suites by Hilton Sacramento Riverfront Promenade
Located centrally within the city, the Embassy Suites by Hilton Sacramento Riverfront Promenade offers easy accessibility to both Old and Downtown Sacramento. It's short walking distance to so many popular destinations makes it ideal for those who don't want to spend all day driving around the city.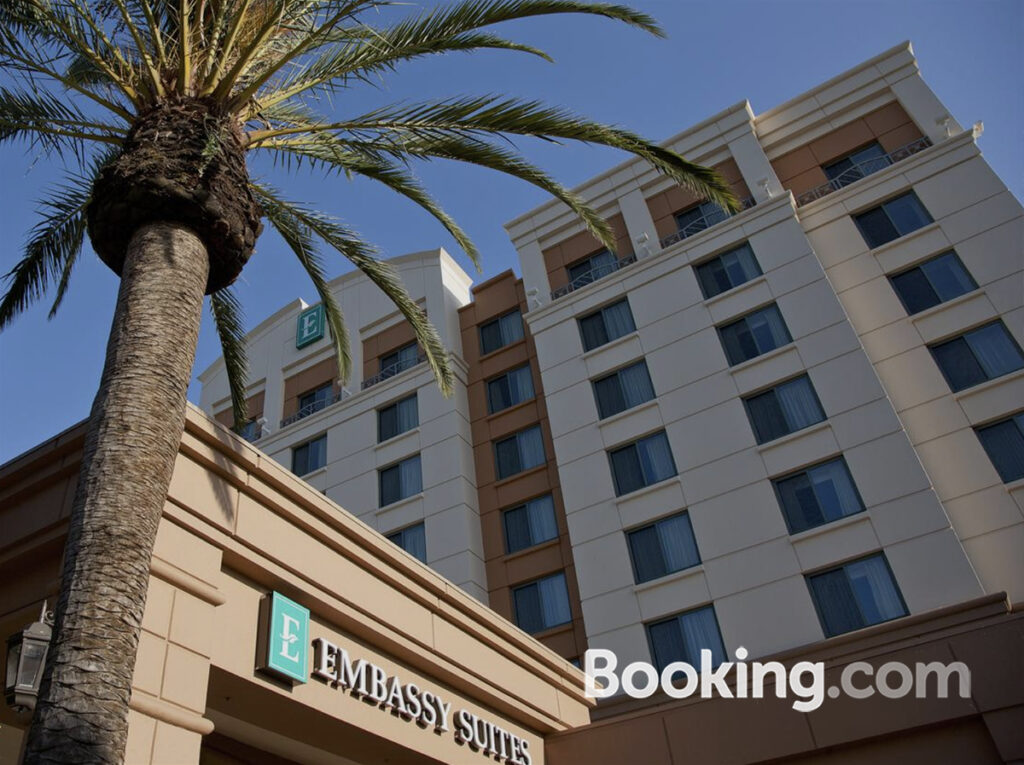 Favorite activity in this area: After getting settled into one of the hotel's two-room suites and enjoying some drinks, feel free to walk along the breathtaking Riverfront Promenade and take in sights at the historic Tower Bridge. Go ahead and book a ticket to one of the many performances that might be available at the Golden 1 Center during your stay, and then stroll on over when it's time to catch the show or Kings game.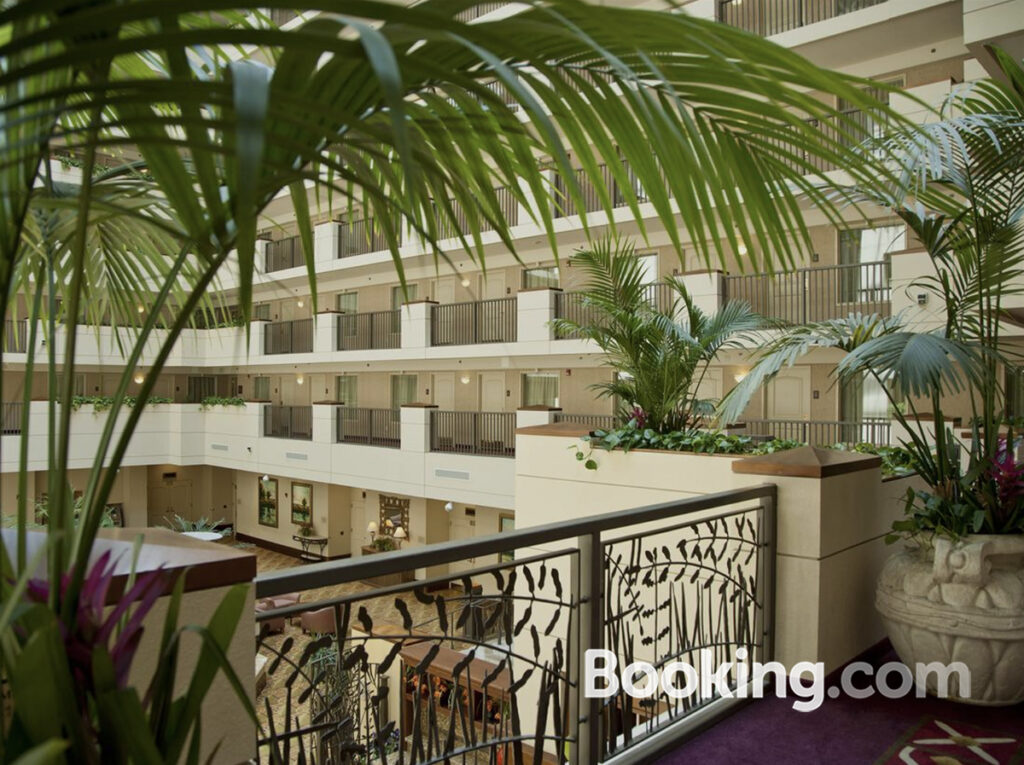 If neither of those options are your cup of tea, there's no reason to worry. You can always head on over to the California State Capitol to soak in historic sights and catch a peek at politics in action. Make sure to check out the Sacramento Convention Center calendar for a number of major events, meetings and more that occur throughout the year.
Sterling Hotel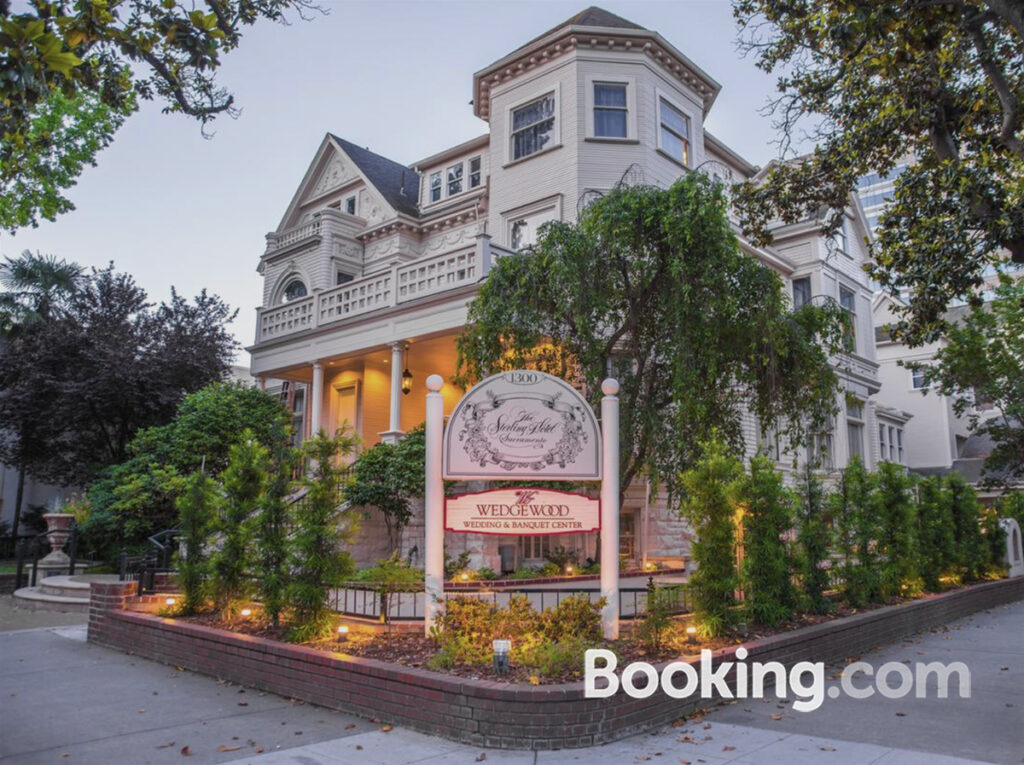 Located in the Mansion Flats district near the heart of downtown Sacramento, the Sterling Hotel is an incredible mansion, just steps away from the State Capitol and Sacramento Convention Center. This historic hotel offers Victorian era aesthetics alongside modern day amenities that include floor-to-ceiling marble bathrooms, built-in Jacuzzi tubs, flat screen televisions and more within each of the uniquely-styled suites found throughout the hotel.
Be sure to take in a complimentary continental breakfast, a nice cup of coffee and read a copy of the Sacramento Bee they provide each morning before heading out to the array of Sacramento destinations located nearby this stately mansion accommodation.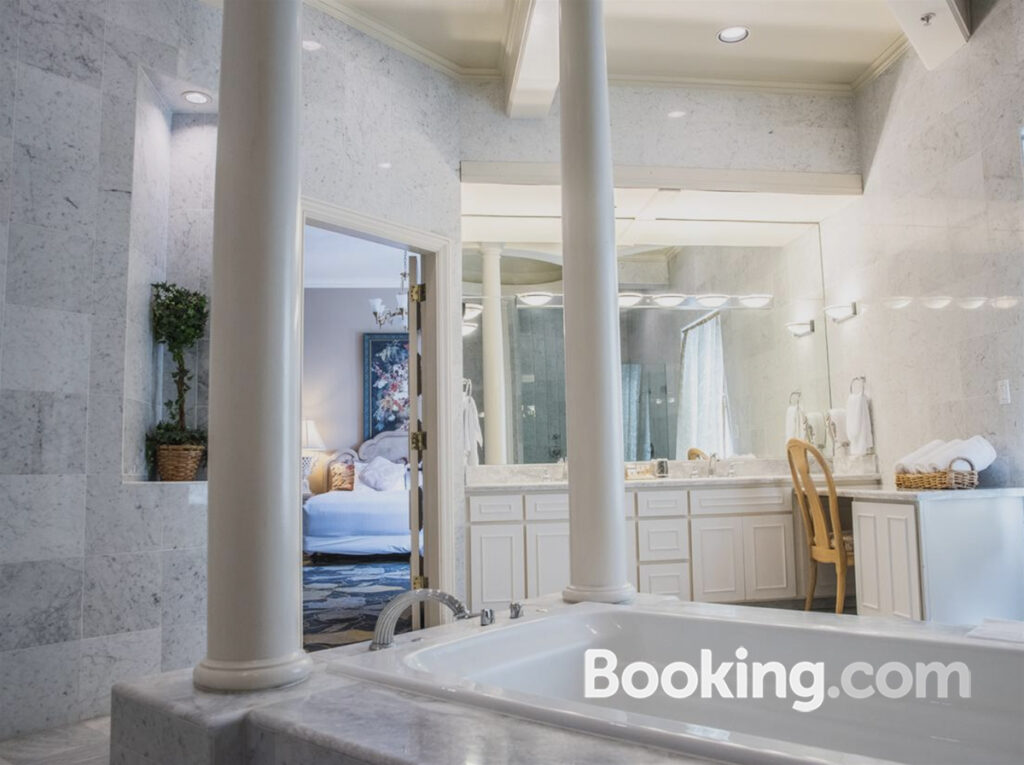 Favorite activity in this area: For a little fun and fondue, take a quick walk down the block to The Melting Pot. Treat yourself to their four course dinner that includes cheese, entree, and chocolate fondues. You can select the dipping items of your choice to personalize your meal just how you want it. This fun dipping experience is a great way to spend your night.
If you prefer something else to eat, make your way over to Brasserie du Monde where you'll be served fine french cuisine at a surprisingly affordable price. Their French onion soup is to die for, and our personal favorite. It's truly a necessary addition to any of their meals.
Kimpton Sawyer Hotel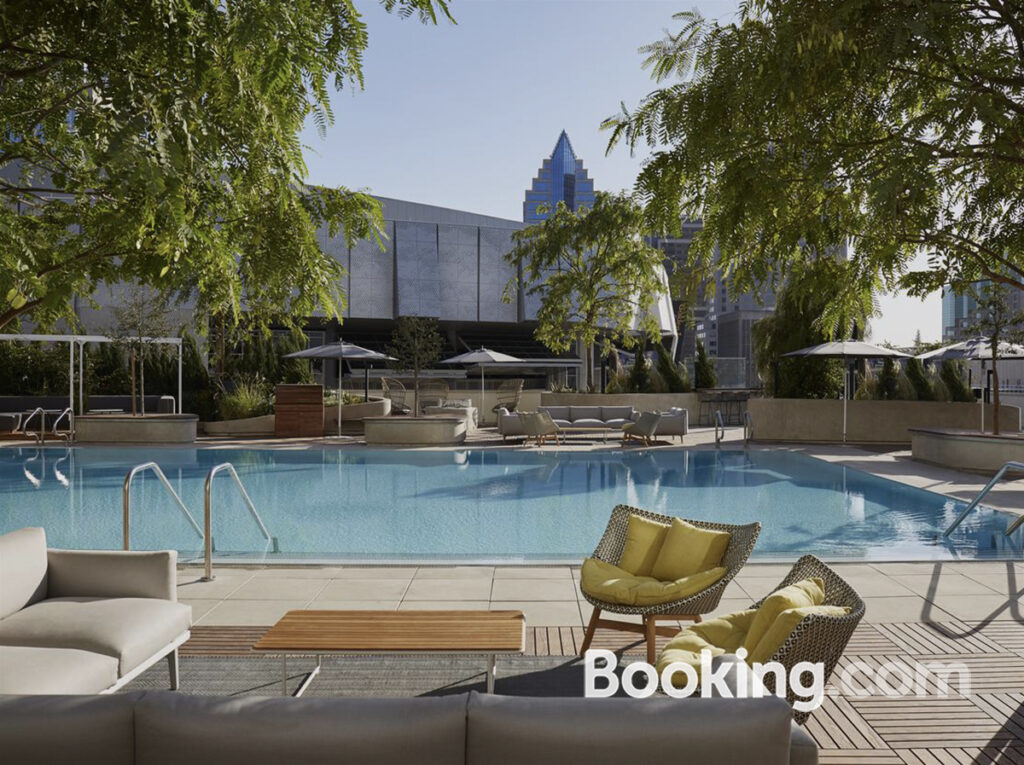 Ideally located in Downtown Commons, and with a one-of-a-kind pool deck that overlooks the Golden 1 Center, the Kimpton Sawyer Hotel provides a hip and social component to any stay in Sacramento. The well-appointed rooms and suites within the hotel are inspired by California's pioneering spirit and natural beauty. Amenities at the hotel include a jaw-dropping pool, fully-equipped fitness center, and a social hour every night featuring local wineries as just a few examples.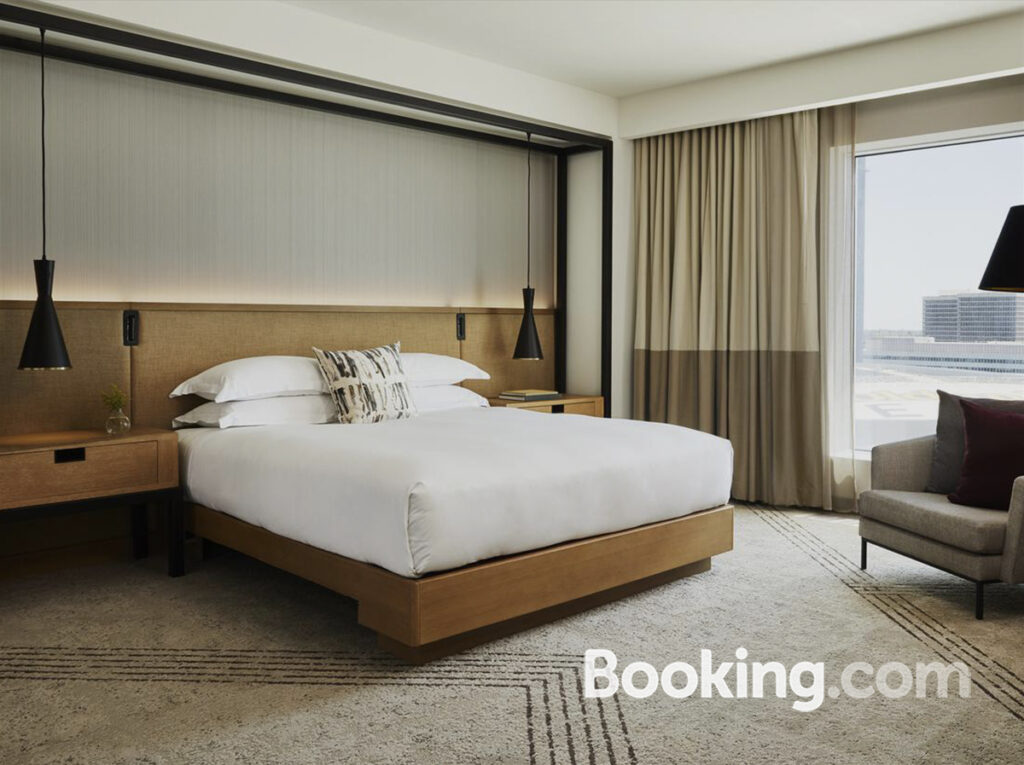 This very chic hotel also includes Revival at the Sawyer, a Sacramento destination bar and lounge serving up delectable cuisine paired with one-of-a-kind cocktails, California wines, microbrews to sip on while you kick back and relax with incredible music playing nightly.
Favorite activity in this area: If you feel like getting out and about for a little while, the Sacramento River is just a few blocks west, where you can take a stroll along the 4.2 mile Sacramento River Bike Trail. The pathway offers gorgeous views of the river, and runs right through the lovely Matsui Waterfront Park, a great place for an afternoon picnic.
Sheraton Grand Sacramento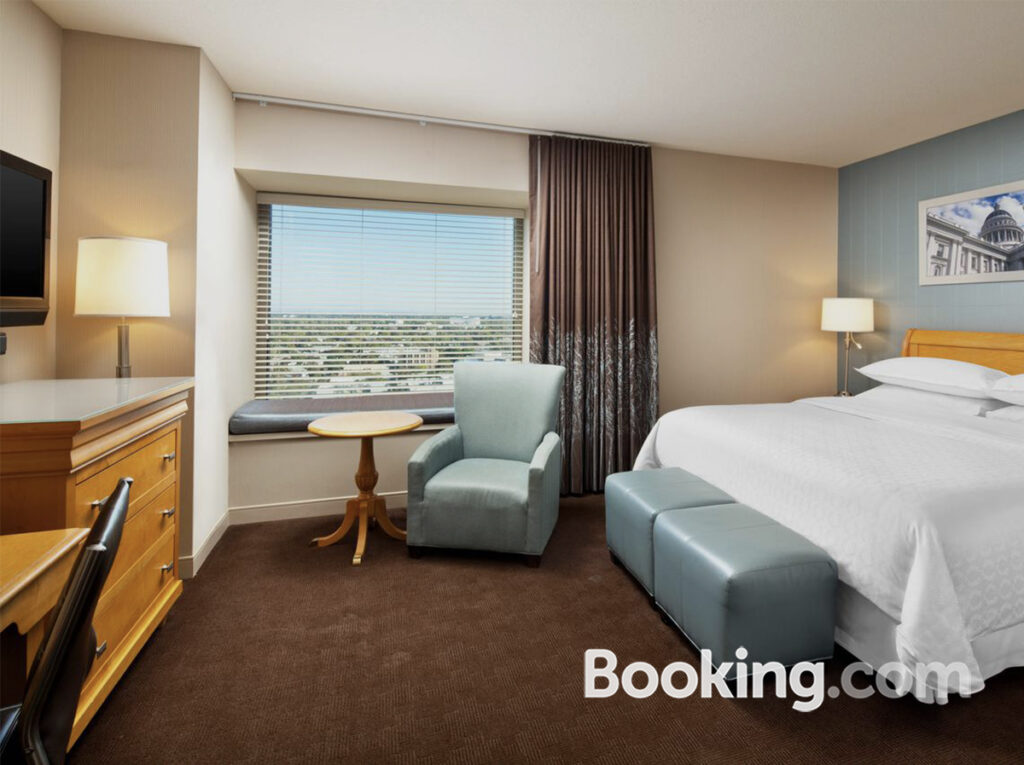 The Sheraton Grand Sacramento Hotel is located inside the Public Market Building and directly across the street from the Sacramento Convention Center, making it an ideal choice if you might be attending a conference, meeting or otherwise there during your stay. This modern hotel is also just a short drive away from the Sacramento International Airport (SMF) and many popular destination locations within Sacramento such as Midtown Sacramento, Mansion Flats and Alkali Flats.
On-site valet parking, an outdoor pool and the 24-hour Sheraton Fitness center are just a few of the amenities you'll be treated to during your stay at the Sheraton Grand Sacramento Hotel.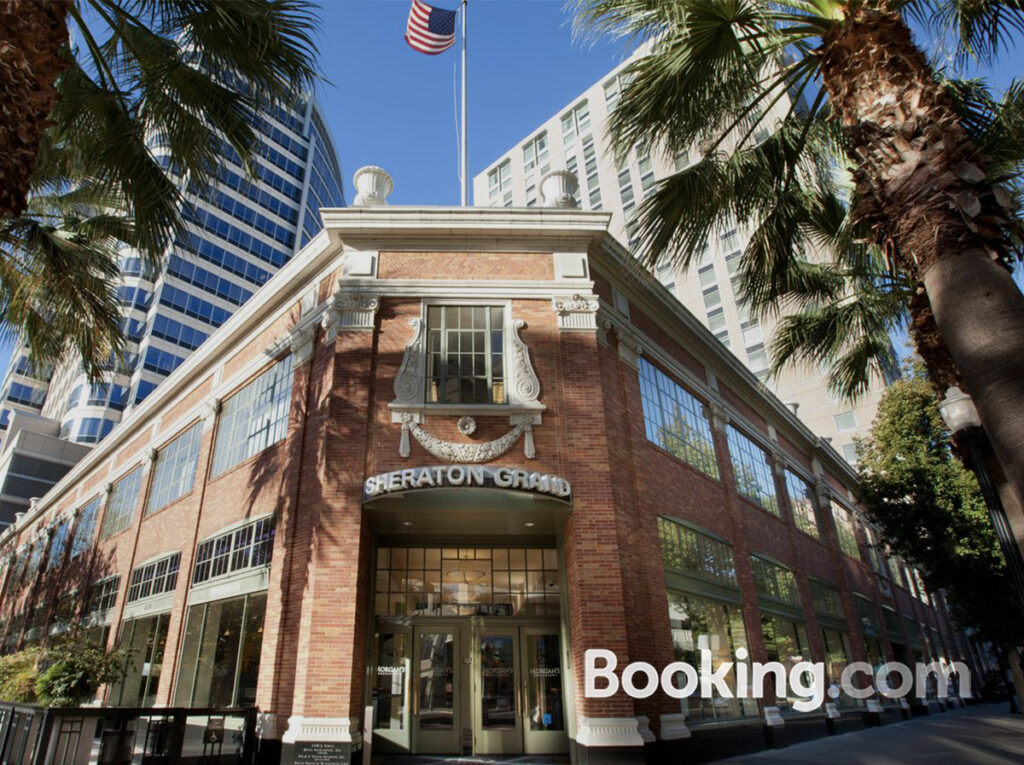 Favorite activity in this area: This hotel is great for any history buff, as the California State Capitol Museum is only a short walk away. Learn about Sacramento's rich history and tour through the historic offices of the Secretary of State, Treasurer, and Governor of California. The museum also has two rotating exhibit rooms that show varying artifacts from throughout California's history.
Best Western Plus Sutter House
The Best Western Plus Sutter House is a European-style hotel in the heart of downtown Sacramento that provides a boutique experience with its flare for vibrant colors and contemporary decor.
Rooms feature plush queen and king beds, work desks, mini-fridges, coffeemakers, ottomans and more. Amenities at the hotel include a complimentary breakfast, a courtyard pool and an up to date fitness center.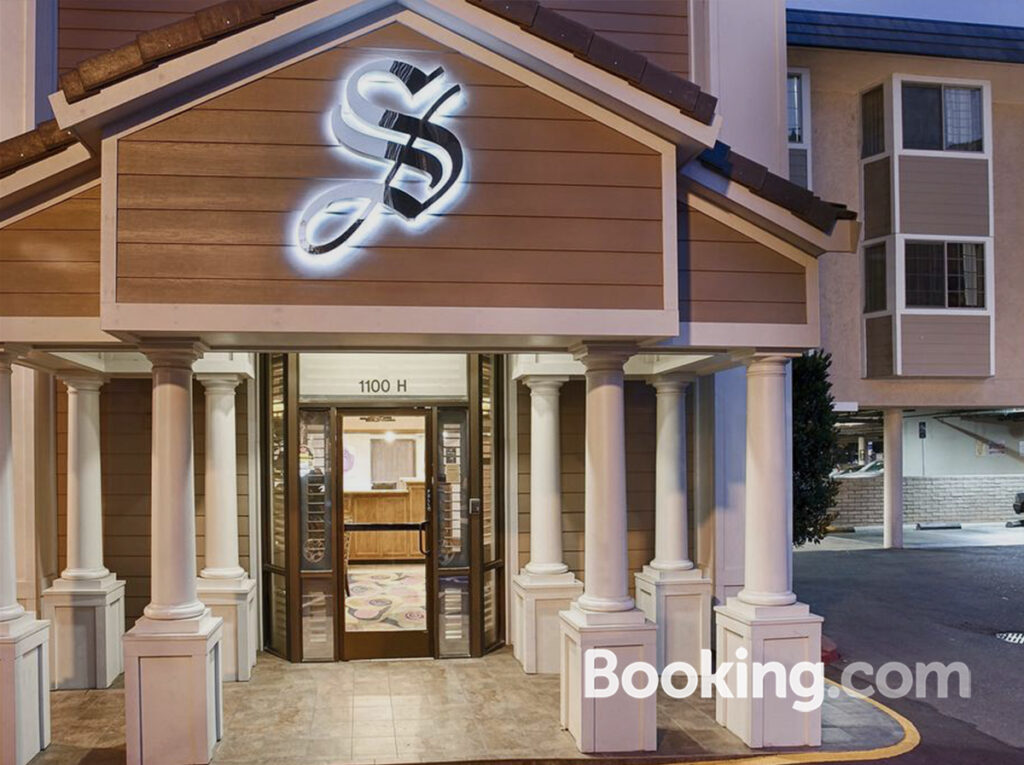 Along with a business center for making work on the go easy, the Best Western Plus Sutter House also features a dynamic meeting and event space that can accommodate intimate gatherings or conferences.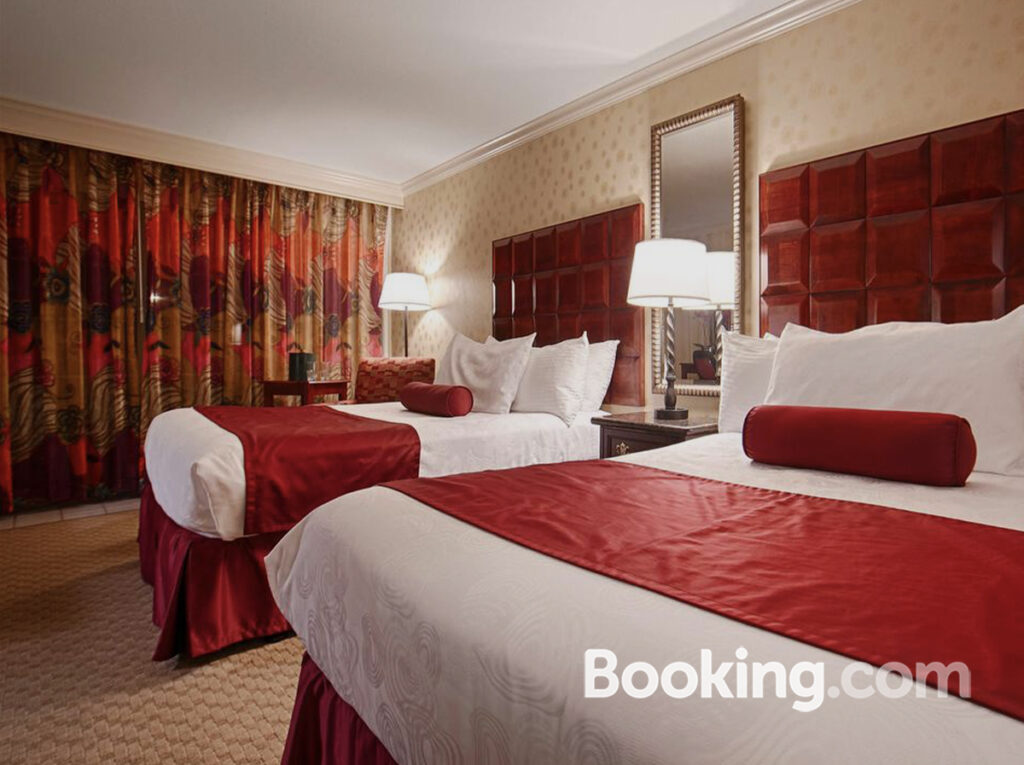 Favorite activity in this area: If you are an architecture enthusiast, The Cathedral of the Blessed Sacrament is an absolute must. Widely considered one of the most historically significant buildings in Sacramento, this elegant building is truly one to be marveled. Constructed in 1887, under the direction of Bishop Patrick Manogue, this is easily the most beautiful building in all of Sacramento.
All aboard to Sacramento
Sacramento is an incredible city, filled with rich history and elegance. It's vibrant culture and lively energy excite and fascinate any and all who visit. Whatever your reason for traveling to Sacramento is, each of these hotel options are a perfect choice to make your trip to such an esteemed city, unforgettable. You should be excited for your trip to this remarkable and unmatched city.