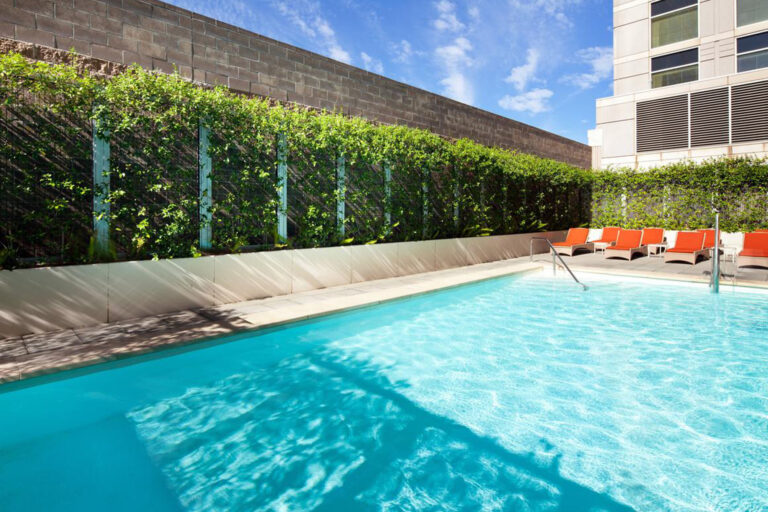 There's a lot to see and do when you decide to spend some time in Sacramento, California. One of the key things you'll definitely want to hone in on before making any travel itinerary in the state capital of California, however, is where you're going to be staying.
So with that in mind, here's a handy guide with a few hotel options to choose from and details that might help in your decision-making.
Embassy Suites by Hilton Sacramento Riverfront Promenade



Located centrally within the city, the Embassy Suites by Hilton Sacramento Riverfront Promenade offers easy accessibility to both Old Sacramento and downtown Sacramento. Its short walking distance to so many popular destinations makes it ideal for those who don't want to be driving around too much during their stay.

After getting settled into one of the hotel's two-room suites and enjoying some complimentary drinks, feel free to walk along the breathtaking Riverfront Promenade and take in the historic Tower Bridge. Or go ahead and book a ticket to one of the many performances that might be available at the Golden 1 Center during your stay, and then stroll on over when it's time to take in your show.

If neither of those options are your cup of tea, there's no reason to worry. You can always head on over to the California State Capitol to soak in historic sights and catch a peek at politics in action. Or check the the Sacramento Convention Center calendar for any number of major events, meetings and more that occur throughout the year.

Sterling Hotel


Located in the Mansion Flats district near the heart of downtown Sacramento, the Sterling Hotel is an incredible mansion just steps away from the State Capitol and Sacramento Convention Center.

This historic hotels offers up Victorian era aesthetics alongside modern day amenities that include floor-to-ceiling marble bathrooms, built-in Jacuzzi tubs, flat screen televisions and more within each of the uniquely-styled suites found throughout the hotel.

Be sure to take in a complimentary continental breakfast, cup of coffee and read a copy of the Sacramento Bee provided to you each morning before heading out to the array of Sacramento destinations located nearby to this stately mansion accommodation.

Kimpton Sawyer Hotel



Ideally located in Downtown Commons, and with a one-of-a-kind pool deck that overlooks the Golden 1 Center, the Kimpton Sawyer Hotel provides a hip and social component to any stay in Sacramento.

The well-appointed rooms and suites within the hotel are inspired by California's pioneering spirit and natural beauty. Amenities at the hotel include a jaw-dropping pool, fully-equipped fitness center and social hour every night featuring local wineries as just a few examples.

This very chic hotel also includes Revival at the Sawyer, a Sacramento destination bar and lounge serving up delectable cuisine paired with one-of-a-kind cocktails, California wines, microbrews to sip on while you kick back and relax with incredible music playing nightly.

Sheraton Grand Sacramento


The Sheraton Grand Sacramento Hotel is located inside the Public Market Building and directly across the street from the Sacramento Convention Center, making it an ideal choice if you might be attending a conference, meeting or otherwise there during your stay.

The modern hotel is also just a short drive away from the Sacramento International Airport (SMF) and many popular destination locations within Sacramento such as Midtown Sacramento, Mansion Flats and Alkali Flats.

On-site valet parking, an outdoor pool and 24-hour Sheraton Fitness center are just a few of the amenities you'll be treated to during your stay at the Sheraton Grand Sacramento Hotel.

Best Western Plus Sutter House


The Best Western Plus Sutter House is a European-style hotel in the heart of downtown Sacramento that provides a boutique experience with its flare for vibrant colors and contemporary decor.

Rooms feature plush queen and king beds, work desks, mini-fridges, coffeemakers, ottomans and more. Amenities at the hotel include a complimentary breakfast, courtyard pool and fitness center.

Along with a business center making working on the go easier, the Best Western Plus Sutter House also features a dynamic meeting and event space that can accommodate intimate gatherings or conferences.
Interested in more affordable staycation spots in Sacramento? Find the perfect one on VacationRenter.