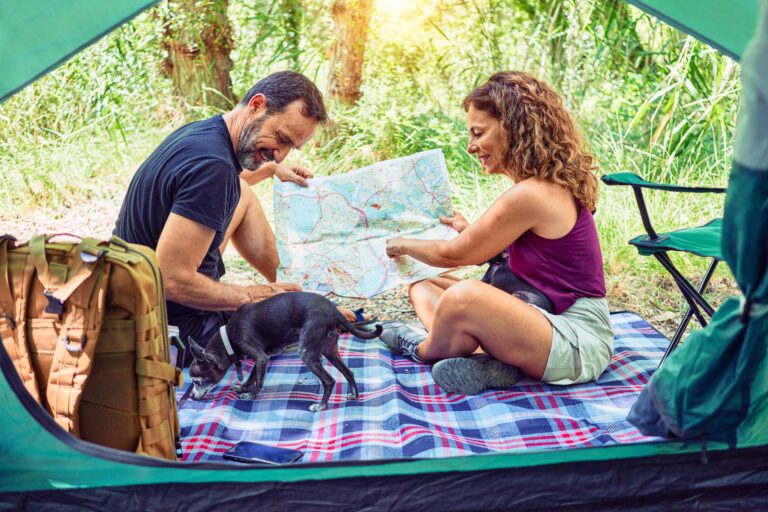 New England comprises six states in the northeastern United States: Massachusetts, New Hampshire, Rhode Island, Vermont, Connecticut, and Maine. From picturesque lighthouses to craggy beaches and quaint historic towns, this area offers plenty of beautiful sights.
Marvel at the changing leaves in Vermont in the fall, hike New Hampshire's stunning White Mountains, or enjoy fresh-caught seafood off the coast of Maine. This northeastern cluster of states has something for everyone.
New England's glamping options abound, including luxe tiny houses, safari tents, and treehouse hideaways. The best time to visit is generally from May to September, as the average temperatures in these months fluctuate from a manageable 45 to 80 degrees Fahrenheit. Here are some of the best glamping sites the region has to offer.
1. Green Mountains, Vermont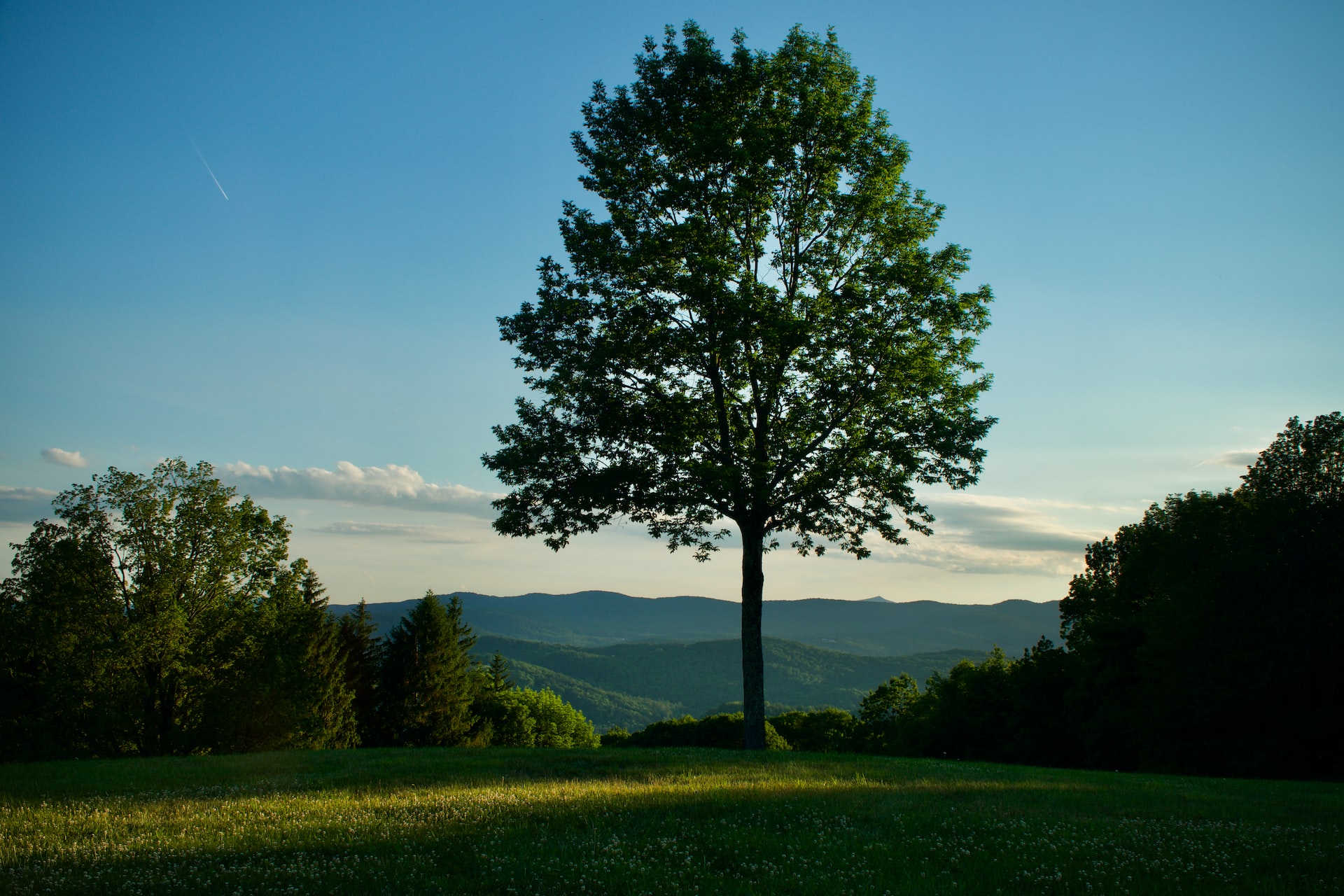 The Green Mountains have many stunning mountain peaks worth exploring, notably Mount Mansfield — the highest point in the state. For ski bunnies, Jay Peak is the preferred alternative, offering the most snowfall on average of any mountain in the eastern U.S.
Fun Things to Do
While in this region, also check out the Equinox Preservation Trust, Lye Brook Falls, and Emerald Lake State Park.
Glamping Options
There are a few towns that make great hubs for exploring the Green Mountain National Forest, like Stowe and Bennington. You'll find modern accommodations, including perks like swimming pools, hot tubs, and Wi-Fi. If you're looking to go farther afield, consider a mobile rental and go to Albany, New York. From there, you can visit the Adirondack Mountains.
2. White Mountains, New Hampshire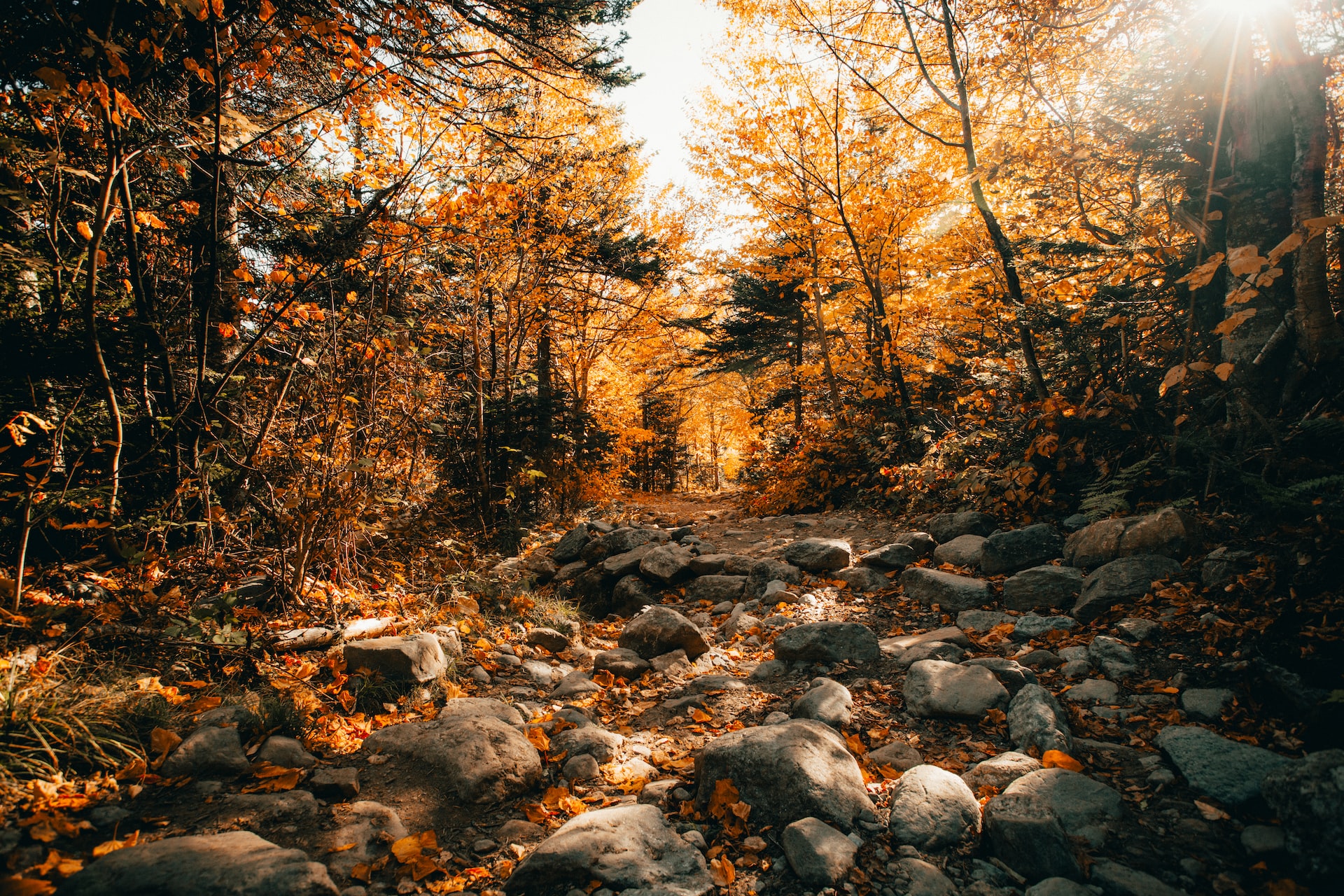 New Hampshire's White Mountains are another hot spot for visitors looking for gorgeous scenery. The White Mountains are home to over 100 scenic waterfalls, and there are areas where you can glamp right along the water. A popular glamping site is Huttopia White Mountains. Established in 2017, the property offers chalets, cabins, and tents depending on your preference.
Fun Things to Do
When you hike through this forest, check out Diana's Baths, a 75-foot stretch of pools and waterfalls. You'll only have to hike about half a mile to get there, and it's a pet-friendly area, making it great for families with kids and animals that aren't up for longer treks.
Glamping Options
Woodstock and Lincoln are two smaller New Hampshire towns where you can find fun accommodations that are off the beaten path. There are a few campgrounds available where you can pull up an RV and enjoy amenities like dining areas and lawn games – specifically disc golf. Some also offer fire pits, ideal for making s'mores — the perfect treat after a busy day outdoors.
3. Bar Harbor, Maine
If you're itching to spend some time on the coast, head to Bar Harbor. Acadia National Park is one major highlight. This national park is on an island off the coast of Maine that's accessible by car. It features forested mountains, craggy bluffs, and plenty of hiking trails to explore. One of the highlights is Thunder Hole, a cleft between cliffs where the Atlantic thunders in. Explore the surrounding waters with kayak and paddleboard rentals. When it cools down, go snowshoeing instead. There are also bike park areas where you can go cycling.
Fun Things to Do
About a three hour's drive inland from the Down East shoreline is Gulf Hagas, Maine's own mini Grand Canyon. Located at a drop in the Pleasant River, it features waterfalls and large pools. Hike through 200-year-old white pines until you get to Buttermilk Falls — a calm spot that's perfect for a dip.
Glamping Options
You'll find plenty of local accommodation options, including RVs you can rent. Depending on your rental, the RV can come fully equipped with traditional amenities like a kitchenette and linens to more unique features like an outdoor shower.
4. Kennebunkport, Maine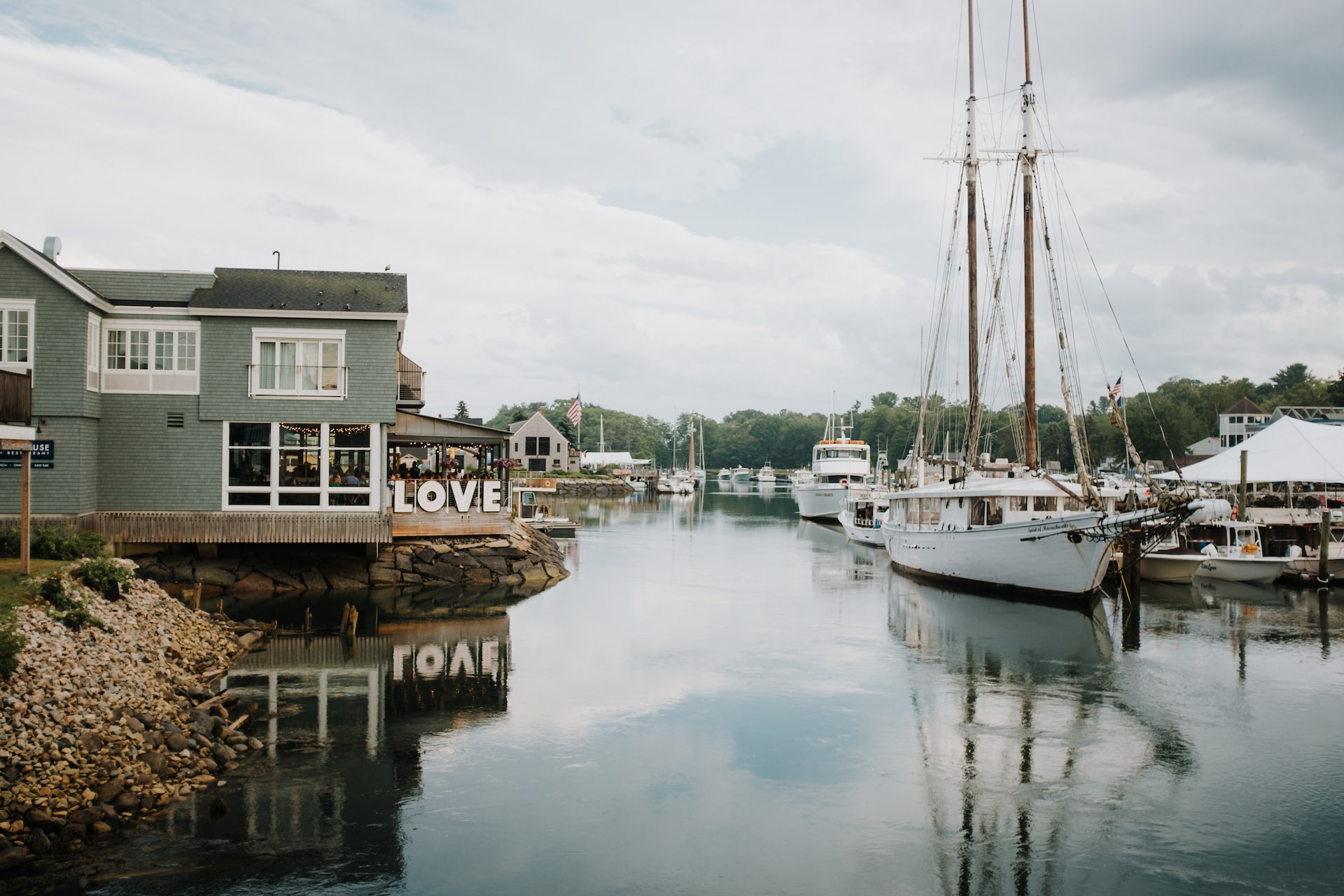 Kennebunkport is farther down on the Maine coastline, providing a different look at the state. The small fishing village of Cape Porpoise is also a worthy stop, giving you the chance to see Maine fishermen hard at work.
Fun Things to Do
Kennebunkport's beaches offer swimming and boat tours, making this a great spot for the whole family to enjoy.
Glamping Options
When searching for a place to stay, consider Sandy Pines Campground. They offer both glamping tents and places to hook up an RV. If you want to take a day trip, head to nearby Waldoboro. Here, you'll find more unique rentals, including modern Airstreams and even boats.
5. Cape Cod, Massachusetts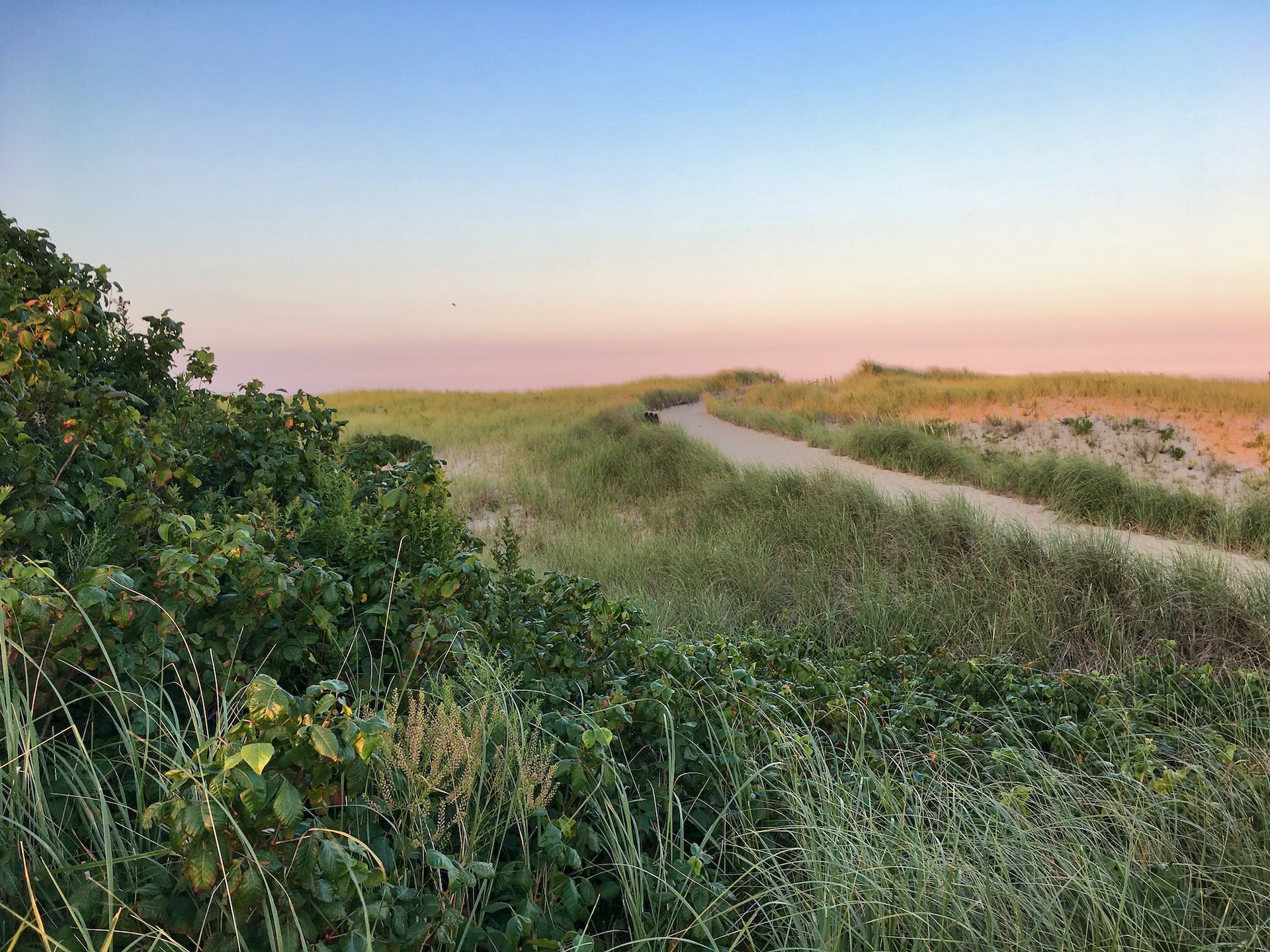 Cape Code is a hook-shaped peninsula that gives you easy access to the sea. You'll find picturesque lighthouses, low-key seafood shacks, and plenty of fresh-water ponds and bays to explore in addition to the ocean. Top attractions include the Cape Cod National Seashore, a protected wilderness area, the Atlantic White Cedar Swamp, and the cute island communities of Martha's Vineyard and Nantucket.
Fun Things to Do
If you're in the Martha's Vineyard area, add a trip to Aquinnah Cliffs to your agenda. It's a three-mile ferry ride from the southern coast. The cliffs are made by ancient clay deposits, with layers of gold, green, red, black, and purple. There's also tons of whaling history to explore, including the Old Whaling Church, built in Edgartown in 1843, and cemeteries holding the remains of the Chappaquiddick Wampanoag tribe.
Glamping Options
Given that it's a major tourist sight, Cape Cod offers all kinds of accommodation options. For winter travels, opt for a sturdy home on wheels, like an RV rental that houses eight.
6. Pawtucket, Rhode Island
Pawtucket offers an array of nearby outdoor activities, including the Ten Mile River Preservation Trail, Slater Memorial Park, and the Caratunk Wildlife Refuge. If you need a nature break, head into town for sightseeing.
Fun Things to Do
Attractions include Slater Mill Museum and McCoy Stadium. There are also a number of breweries to check out.
Glamping Options
Some glamping options near Pawtucket include camper vans and fully-equipped trailers. In typical glamping fashion, many of these mobile homes offer loads of modern amenities. From a kitchenette to a private bathroom, you'll find all the essentials, ensuring your comfort wherever you're headed.
7. West Rock Ridge State Park, Connecticut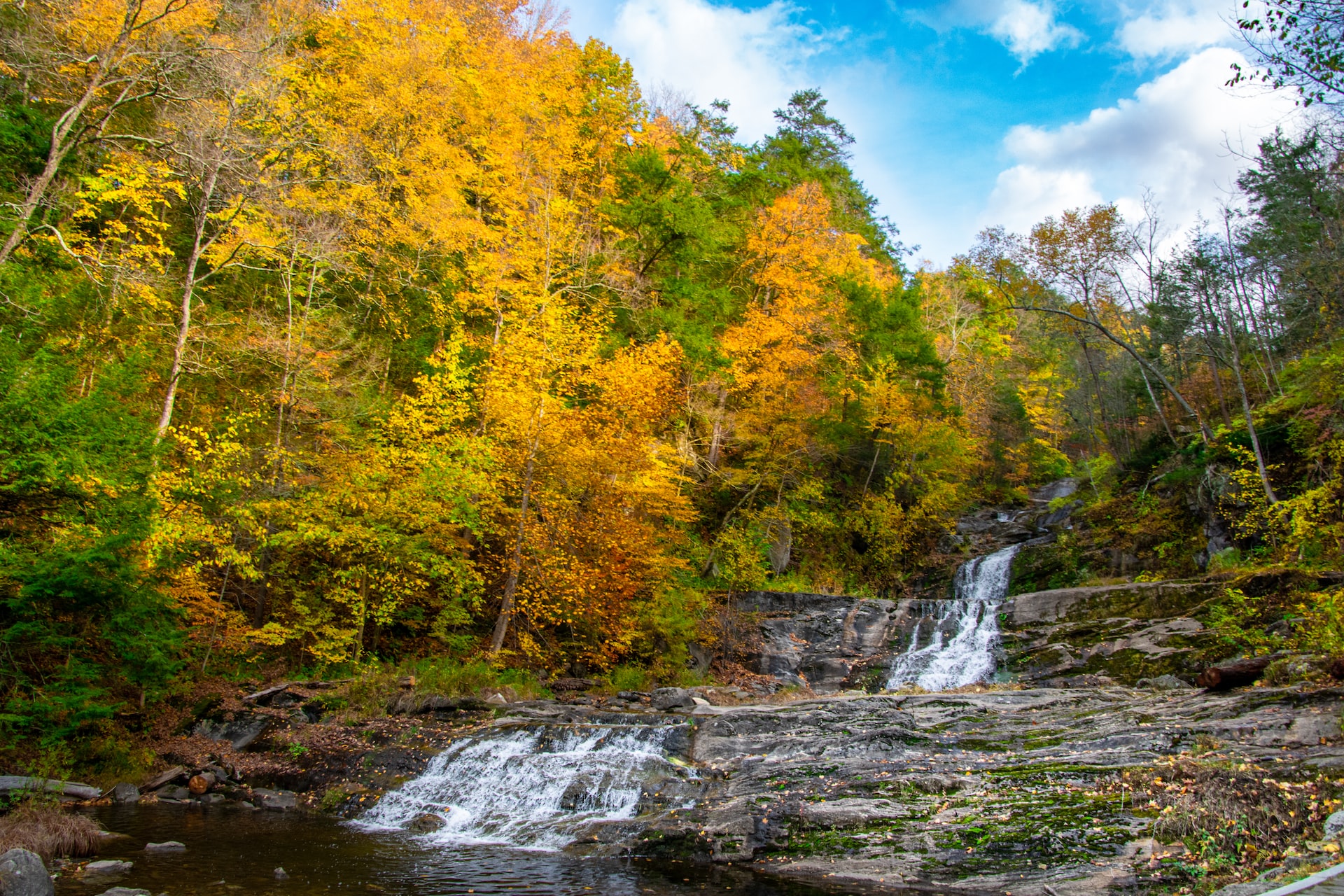 West Rock Ridge State Park is a protected land and water conservation area near Hamden and New Haven. At over 1,600-acres, the park is named for the protruding West Rock Ridge, which provides visitors with views of New Haven Harbor and Long Island Sound from its peak.
Fun Things to Do
A highlight of the park is Judges Cave, a giant rock shelter hideout. Get to it by hiking the Regicides Trail. According to local lore, this was the hideout of the "regicide judges" who fled England because they were facing persecution by the king.
Glamping Options
If you prefer water activities, Lake Wintergreen is nearby. Don't feel like hiking there? No worries: There's a parking lot on site. You can get there easily by renting a glamping accommodation like a Coachmen Apex or an Airstream trailer.
Plan Your Next New England Adventure
Whether you're planning a romantic weekend getaway for two or looking for a family-friendly adventure, New England has a glamping site to suit every need. And when you've had enough of the great outdoors, don't forget to make time to visit some local eateries. From fresh-caught Maine lobster to Boston clam chowder, New England is a culinary dream you won't want to miss.