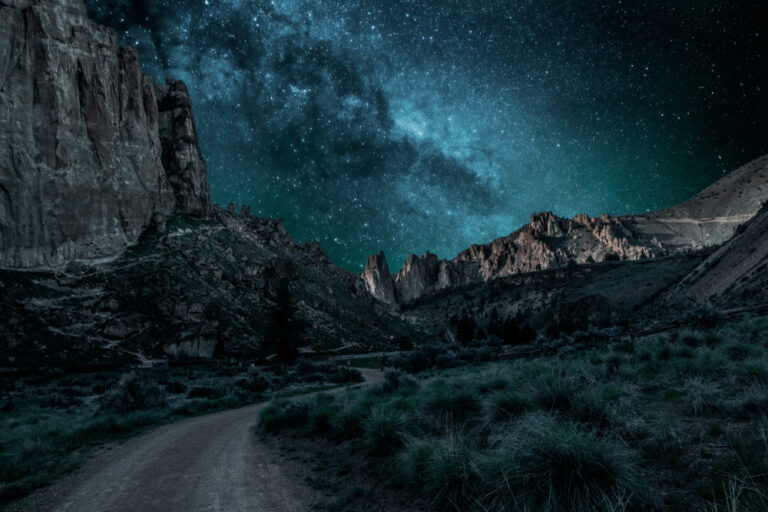 Oregon offers visitors a range of natural wonders and beauty to be discovered across a variety of state and national parks. Here, you can experience the ocean breeze, sprawling backcountry, towering volcanoes, the Umpqua Hot Springs, and the deepest lake in America in Crater Lake.
The incredible landscape of Oregon draws an estimated 50 million visitors a year to its park system, while the percentage of people camping has risen annually for the past decade. However, the state also provides a number of glamping adventures for people who want to experience nature but don't want to forgo all the modern conveniences. In this article, you'll learn about some of Oregon's best glamping spots.
1. Coos Bay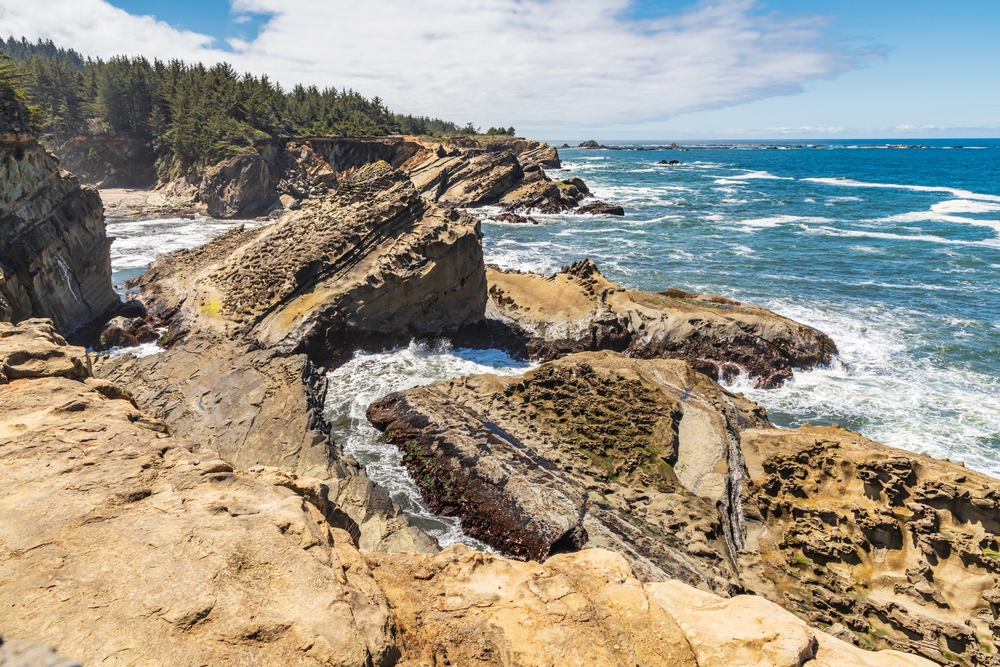 Situated next to North Bend on the south coast of Oregon, Coos Bay is the largest city on the coastline. Travelers driving along the spectacular Pacific Coast Highway will run right through Coos Bay and the surrounding area, which is nicknamed Oregon's Adventure Coast for its diverse array of outdoor experiences.
Fun Things to Do in Coos Bay
This bay city supplies plenty of scenic beauty and recreation, such as hiking, beachcombing, and all kinds of watersports.
Check out the historic bayside Marshfield District, which is home to an abundance of historic buildings, theaters, shops, restaurants, galleries, and parks.
Glamping Options
Take your vacation on the road with an RV. Travel up and down Coos Bay in style and, depending on your rental, enjoy everything from a fully stocked kitchen to a memory foam queen bed and a full bathroom.
2. Willamette Valley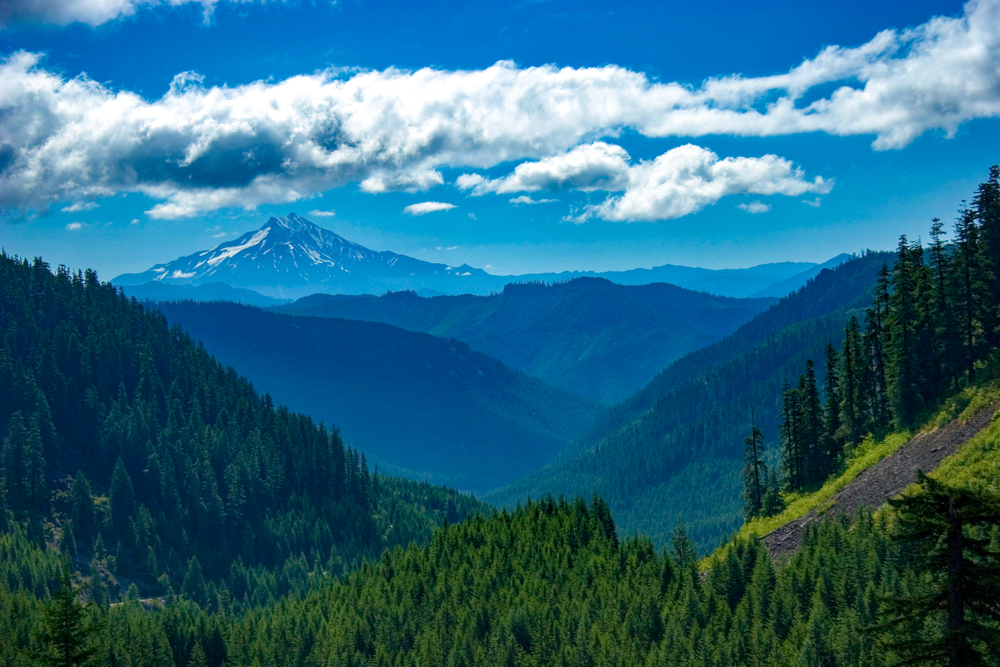 The Willamette Valley is home to a staggering 600 wineries, which is on par with Napa Valley. Travelers can enjoy all the fun and adventure of the outdoors while discovering all the exquisite sights and tastes of Oregon Wine Country. Willamette Valley is composed of four distinct valleys: North Valley, Mid-Valley, West Cascades, and South Valley, and each one provides something unique depending on what you're interested in doing.
Fun Things to Do in Willamette Valley
Award-winning, farm-to-table restaurants abound, in some cases even managed by James Beard-nominated chefs. Don't leave without trying Nick's Italian Café, Gathering Together Farm, and PublicHouse.
Visitors can enjoy scenic waterfalls, seasonal farmers' markets, art walks, and plenty of outdoor experiences — such as paddle boating and whitewater rafting.
Recognized as one of the premier pinot noir–producing areas in the world, Willamette Valley also boasts some fine examples of chardonnay and pinot gris. Take a professional wine tour or go your own way on a self-guided jaunt.
Glamping Options
While visiting, you can explore all Willamette Valley offers in the Happy Camper. Sleeping up to four, this lightweight tent camper tows easily and is convenient to set up. This rental includes an outdoor canopy, four chairs, a first-aid kit, lanterns, flashlights, a kitchenette, and AC.
3. Tillamook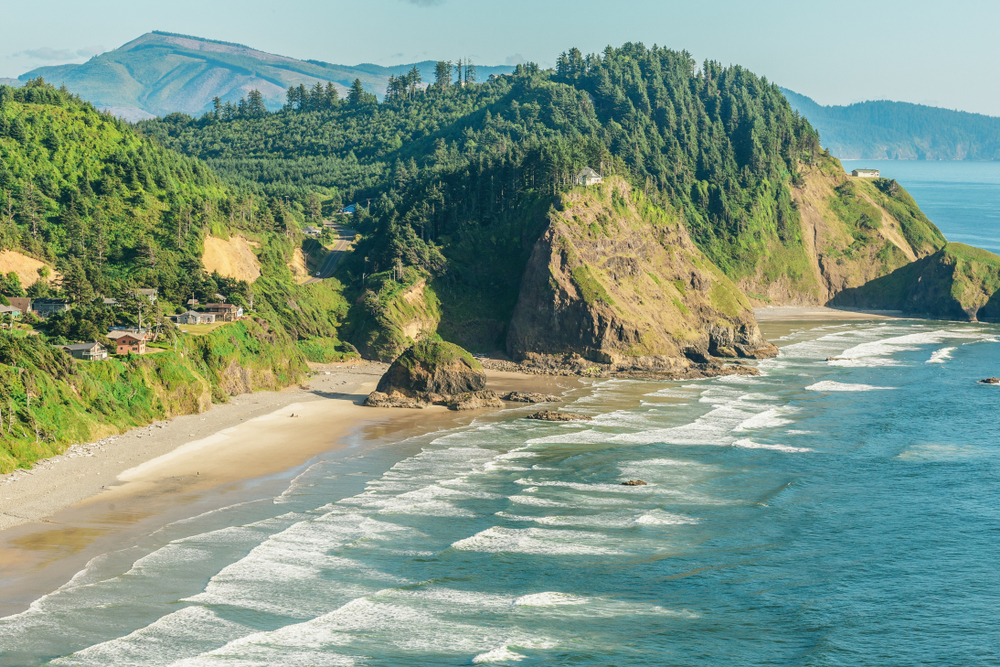 About an hour and a half drive west of Portland, Tillamook can be found along the northern coast of Oregon. Offering a multitude of beautiful views and places to explore, this county seat delivers scenic adventures for all kinds of visitors.
Fun Things to Do in Tillamook
Nature lovers will enjoy kayaking in Tillamook Bay and hiking in Tillamook State Forest, while foodies will love sampling a variety of farm-fresh cheese.
Take an ocean charter and chase year-round runs of salmon, steelhead, and sturgeon.
Enjoy the beautiful Oregon coastline by riding a 1910 Heisler Steam Locomotive. This old-fashioned train travels along Tillamook Bay and provides passengers with scenic ocean views.
Glamping Options
During your stay, consider renting out the fully stocked Jayco White Hawk. This RV trailer can take you wherever you want to go with all the amenities from home — such as hot water, linens, a propane stove, and cookware.
4. Medford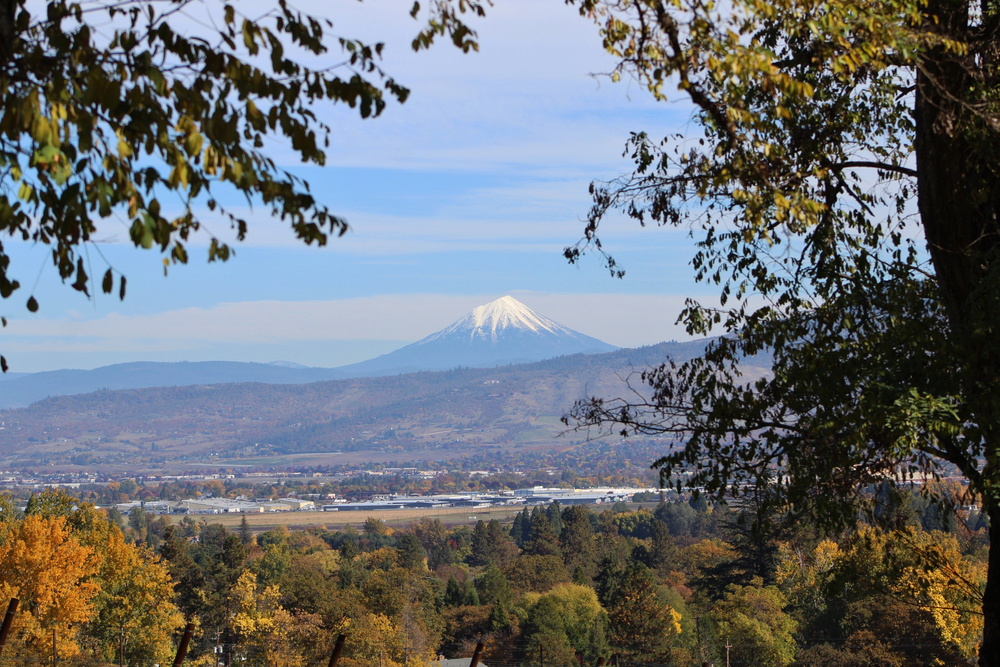 Located within the Rogue Valley in Southern Oregon, Medford is a gateway to wine country and some amazing outdoor attractions. Medford provides visitors with some world-class fishing, hiking, and rafting, so make sure to plan your visit in a warmer season.
Fun Things to Do in Medford
Visit Crater Lake, enjoy a festival, take in a medley of cultural events at the open-air amphitheater, or visit some vineyards.
Spanning over 200 miles from the Cascade Range to the Pacific Ocean, the Rogue River is the perfect place to enjoy some rugged scenery. Plan your day around a water-based activity like kayaking, canoeing, jet boating, or swimming.
Walk along downtown Medford's Main Street and explore all the restaurants, cafés, bars, boutiques, shops, and interesting antique stores.
Glamping Options
To take your trip on the road, check out Pilot. This Dodge Ram ProMaster is road-trip ready and supplies all you need for an adventuresome and cozy glamping experience. The pilot comes equipped with a composting toilet, a full-size bed, a portable electric stovetop, and a range of kitchen essentials. Campers can take in the breathtaking beauty of Medford on four wheels. If an RV isn't really your thing, don't worry. There are plenty of other accommodations that can fit whatever you're looking for!
5. Sunriver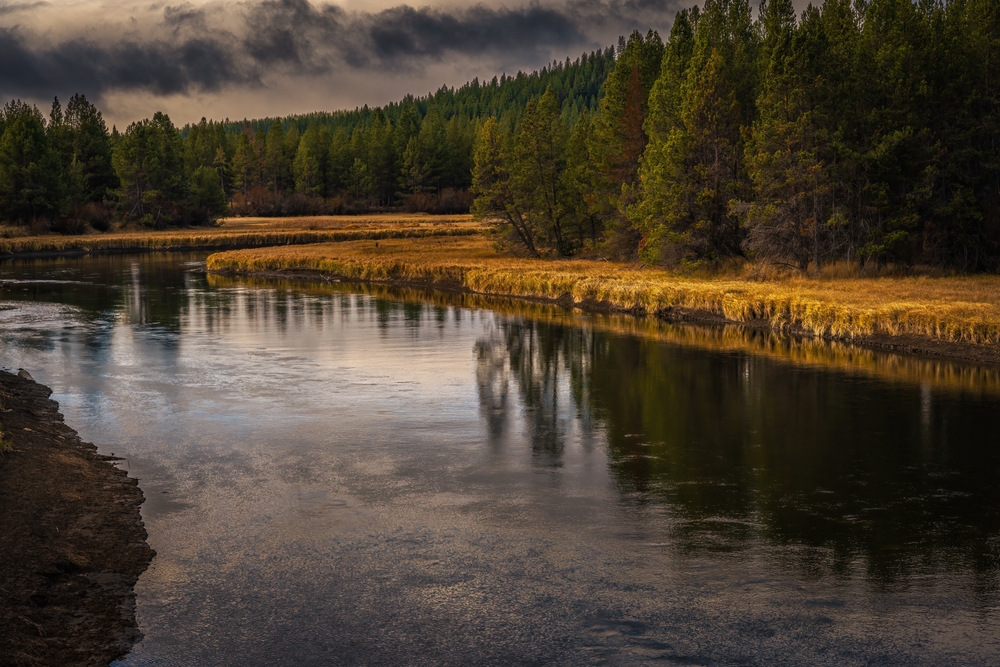 A short drive south of Bend near the Deschutes National Forest is Central Oregon's Sunriver. Visitors can take in various landscapes, including forests, mountains, deserts, lakes, and rivers. Plan a day trip and experience each natural treasure surrounding this quaint, charming community.
Fun Things to Do in Sunriver
Glamping Options
For a deluxe canvas tent experience, book your stay at Yurt 9. This spacious accommodation provides all the amenities you need in a glamping site. Guests have access to Wi-Fi, a kitchenette, a comfortable bed, and a private bathroom. There is also an on-site jacuzzi, swimming pool, game room, and barbecue facilities. Yurt 9 is pet-friendly, too, so you can bring along your four-legged companion.
6. Langlois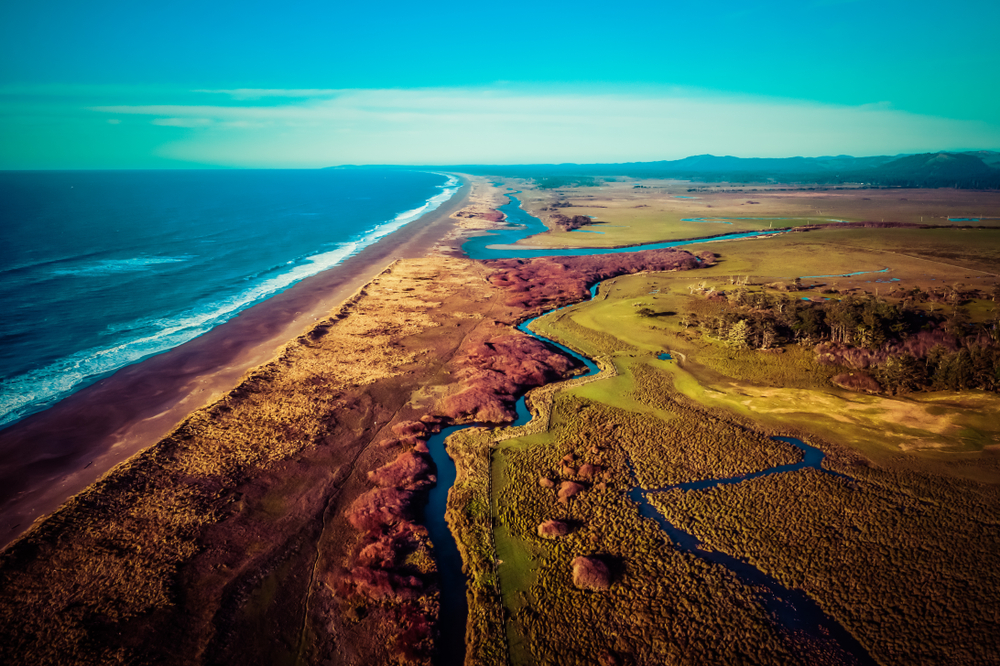 Langlois is a small seaside town that offers big fun. You can go cycling along the coastline, windsurf and kiteboard, and make a stop at the Langlois Market for its world-famous hot dogs and homemade mustard.
Fun Things to Do in Langlois
Glamping Options
While visiting this seaside community, book your stay in a luxury tent, like Tentrr Cranberry Overlook at Black Moon Farms. This 10-by-12-foot glamping tent features a queen-size bed and linens, a stovetop for cooking, and an outdoor barbecue. This location is pet-friendly, and Face Rock State Scenic viewpoint, named for a rocky visage easily viewed from a cliff, is under 10 miles away. Open year-round, visitors can hike and fish, and according to legend, listen for a maiden's voice in the wind. See what else Langlois and nearby Bandon Beach have to offer — you might be surprised at what you find, such as beachfront hideaways and rustic cabins.
7. Odell Lake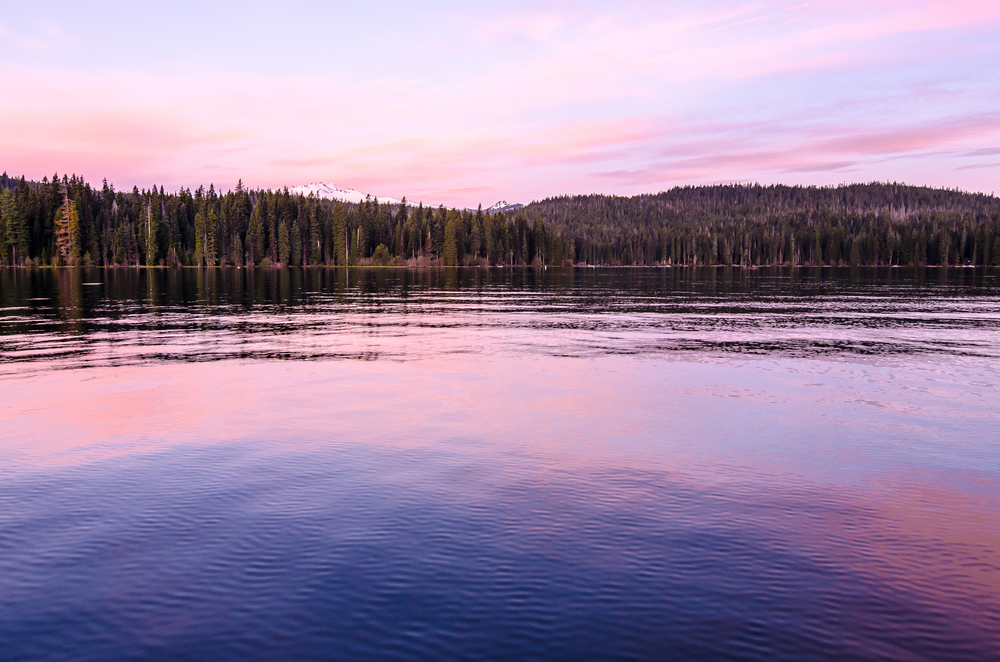 Odell Lake is a fisherman's paradise. The lake runs six miles long and is home to many different species of fish, such as rainbow trout, whitefish, and salmon. Distinguished as a trophy lake trout fishery, visitors have caught some whoppers, with the largest trout ever caught weighing in at 40 pounds and eight ounces!
Fun Things to Do in Odell Lake
Both motorized and non-motorized boats are allowed on this body of water, so rentals include stand-up paddle boards, canoes, kayaks, paddle boats, and motor boats.
No matter the season, you can enjoy many outdoor activities, such as cycling, canoeing, boating, and skiing.
Glamping Options
Nestled along the Deschutes National Forest, you can find several sites for your upcoming vacation. Shelter Cove Resort & Marina is one such accommodation and provides ample RV hookups. During your stay, you can enjoy lake views from the picnic table, a private bath with all the essentials, and free Wi-Fi. Shelter Cove Resort & Marina even provides ski rentals during the winter season.
Plan Your Next Oregon Glamping Vacation
Oregon offers a wealth of natural features to discover, making it an ideal spot for your next adventure. Across the state, you can find beaches, deserts, forests, roaring waterfalls, rivers, and lakes. Whichever suits your preference, adventure awaits.  From yurts to tipis and so much more, planning your perfect Oregon vacation is only a couple clicks away with VacationRenter.