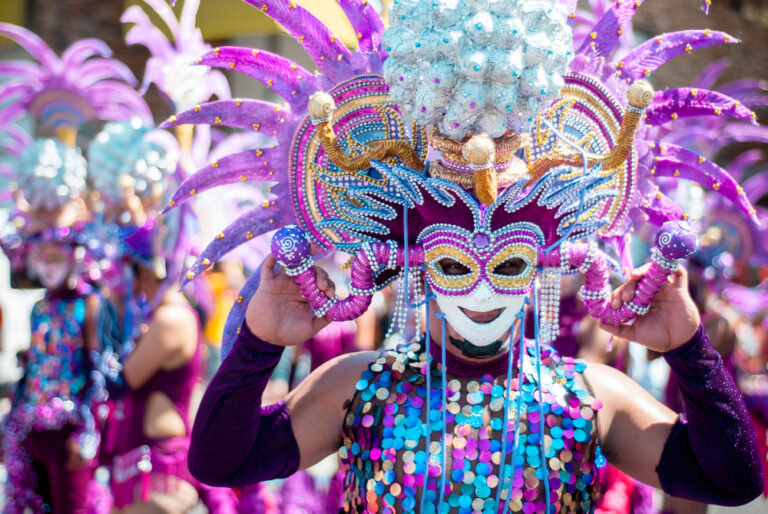 New Orleans is renowned as the mecca of Mardi Gras celebrations, but in recent years, the city has become overcrowded and expensive to visit this time of year. Luckily, you have more than one option to explore!
Top Mardi Gras Cities in the U.S.
Contrary to popular belief, this historic and colorful celebration is not limited to just Louisiana. In fact, there's French influence and Mardi Gras traditions in cities all across the country. While the types of celebrations and parties differ from city to city, you'll still find masses of people dressed in purple, green, and gold. Take a look at these cities below to find some of the best places to visit for Mardi Gras outside of New Orleans.
1. St. Louis, Missouri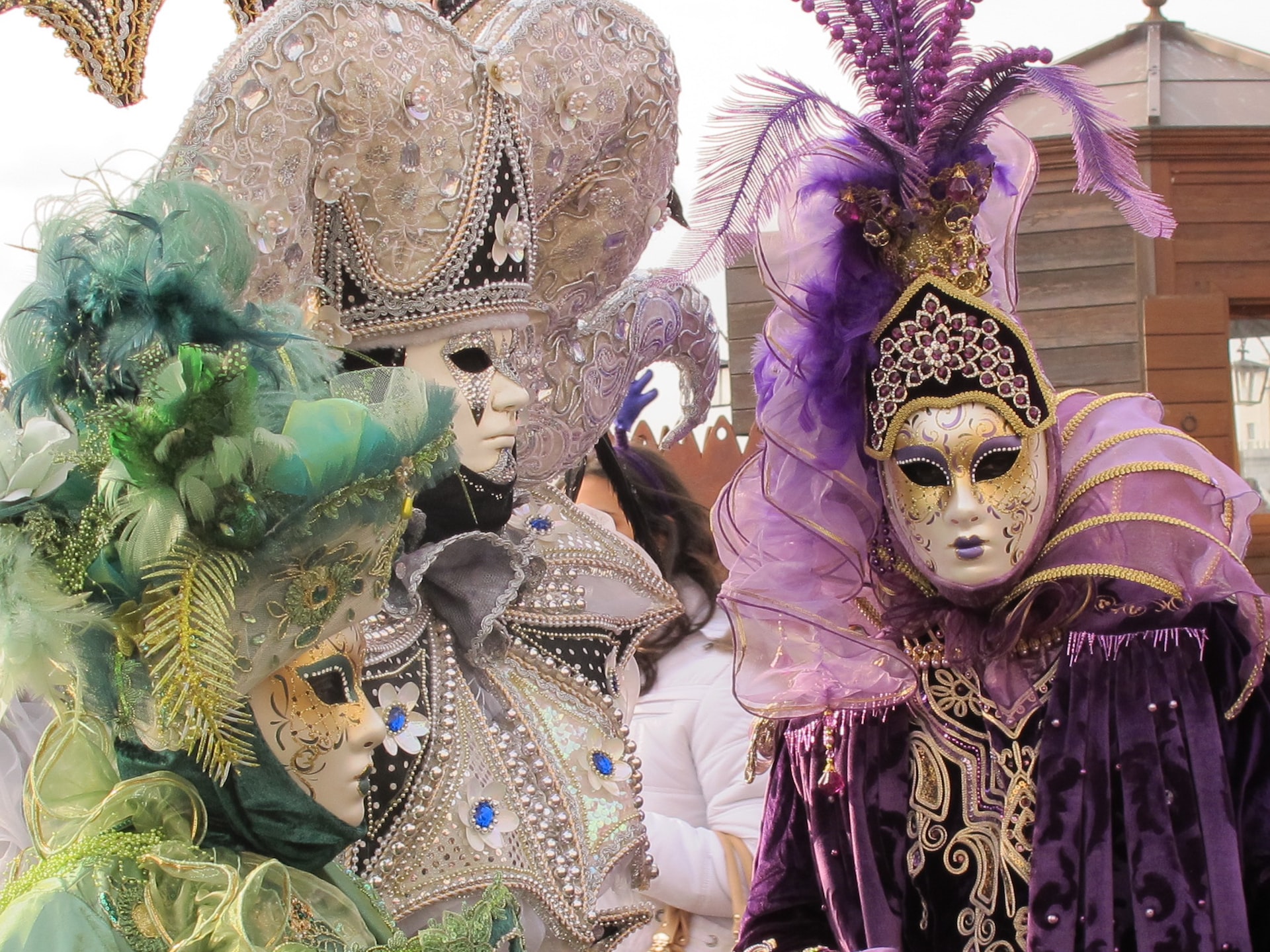 St. Louis has its own rich history and traditions for Mardi Gras, most notably the Soulard Mardi Gras festival in the historic Soulard neighborhood. This four-decades-old tradition brings in more than 500,000 people, starts in mid-January, and lasts until Fat Tuesday. The celebration kicks off with smaller events like the Cajun Cook-Off and Missouri Lottery 5k Run for Your Beads, but the seven-week-long party concludes with St. Louis' biggest party of the year — the Mayor's Mardi Gras Ball and the Bud Light Grand Parade.
What to Do in St. Louis
The Mayor's Ball is in the Rotunda of St. Louis City Hall and is a black-tie, Great Gatsby-esque evening with fancy food, cocktails, and entertainment. You can try to get your tickets ahead of time, which go for $150. Mayor Francis Slay has proudly proclaimed that St. Louis' Mardi Gras is not just the second largest, but also the best in the country. You can buy your ticket to the Mayor's Ball here.
The Bud Light Grand Parade is the biggest event of St. Louis' Mardi Gras, which draws upwards of tens of thousands of people to Soulard. The parade features hundreds of floats made by groups known as Krewes, marching bands, and an endless array of beads flying through the air. The St. Louis Mardi Gras parade route begins at Busch Stadium and proceeds through the streets of Downtown South and Soulard to the Anheuser-Busch Brewery. Best of all? This event is completely free!
Where to Stay in St. Louis
Soulard is the place to be if you want to place yourself smack dab in the middle of all the festivities. This area books up quickly several months out before the celebration, so be sure to book your spot in advance. Choosing downtown as your base camp is a great idea to be close to the action. You'll be surrounded by excellent restaurants and all that downtown St. Louis has to offer, too!
Benton Park is the western neighbor to Soulard. Look for great deals on single-family homes in this neighborhood. To the North of the celebration, you can find some great deals on apartments and condos. Look in the neighborhoods of Peabody Darst Webbe or Lafayette Square. Looking for a spot a bit further from the action? Check out the Ville for some great options on rentals.
Tips for Mardi Gras in St. Louis: Take an Uber or use public transit. Parking can be challenging, so we'd suggest not renting a car for this trip.
2. Galveston, Texas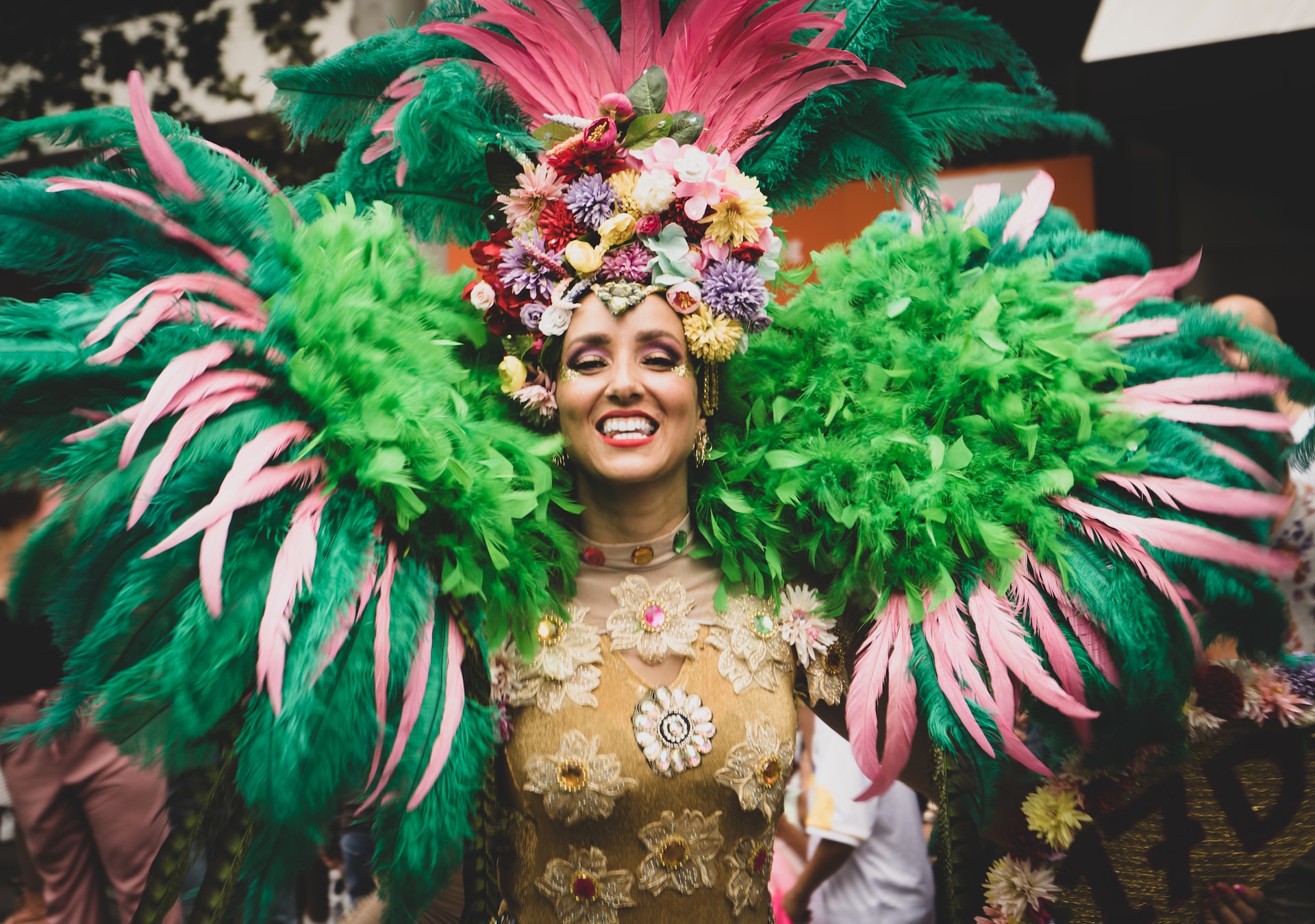 Galveston is known for being home to the biggest Carnival celebration with a beachfront view and rivals St. Louis for having the second-biggest party in the country. More than 300,000 people flock to this island city, which is home to a longstanding Mardi Gras tradition that brings locals and visitors together for several action-packed days. Galveston's Mardi Gras history begins in 1867, with a masked ball at Turner Hall and a theatrical performance of "King Henry IV." Today that seems quaint by comparison. Tens of thousands of people gather in downtown Galveston to watch parades, live music, and of course, throw beads in the air.
You can buy general admission and balcony party tickets, as well as find information on over 20 Galveston Mardi Gras parades on the Galveston Mardi Gras website.
What to Do in Galveston
All great Mardi Gras celebrations include a long-winded list of parades, and Mardi Gras! Galveston delivers. Be sure to attend the Funky Uptown Umbrella Brigade parade. Galveston also has a Golf Cart parade. This unique parade has its participants deck out their carts in the zaniest way possible and is a good one for the whole family.
Parades aren't the only way to enjoy this event. Galveston spares no expense on top-notch entertainment. Throughout the entire event, there is a lengthy list of bands, including quite a few Latin artists. There is generally a free admission day, too. Look at the entertainment page on their website for more information on when you can see the shows free of charge.
Where to Stay in Galveston
Stay in the middle of all the action in the heart of downtown Galveston. These rentals fill up quickly around Mardi Gras, so plan way in advance. Snag a great deal on a condo in the East End, a beautiful historic neighborhood right next to downtown. Also, you can find lovely little homes in Lost Bayou, just south of downtown. Pelican Island offers gorgeous luxury homes just across the Intracoastal highway. The best deals are found in Midtown, a neighboring area to downtown.
Tips for Mardi Gras in Galveston: Be sure to come dressed in something flashy. Sequins, costumes, big hats, and crazy wigs are all strongly encouraged! Be warned that backpacks are not allowed into the Mardi Gras Entertainment District. Some other common questions are answered here.
3. Mobile, Alabama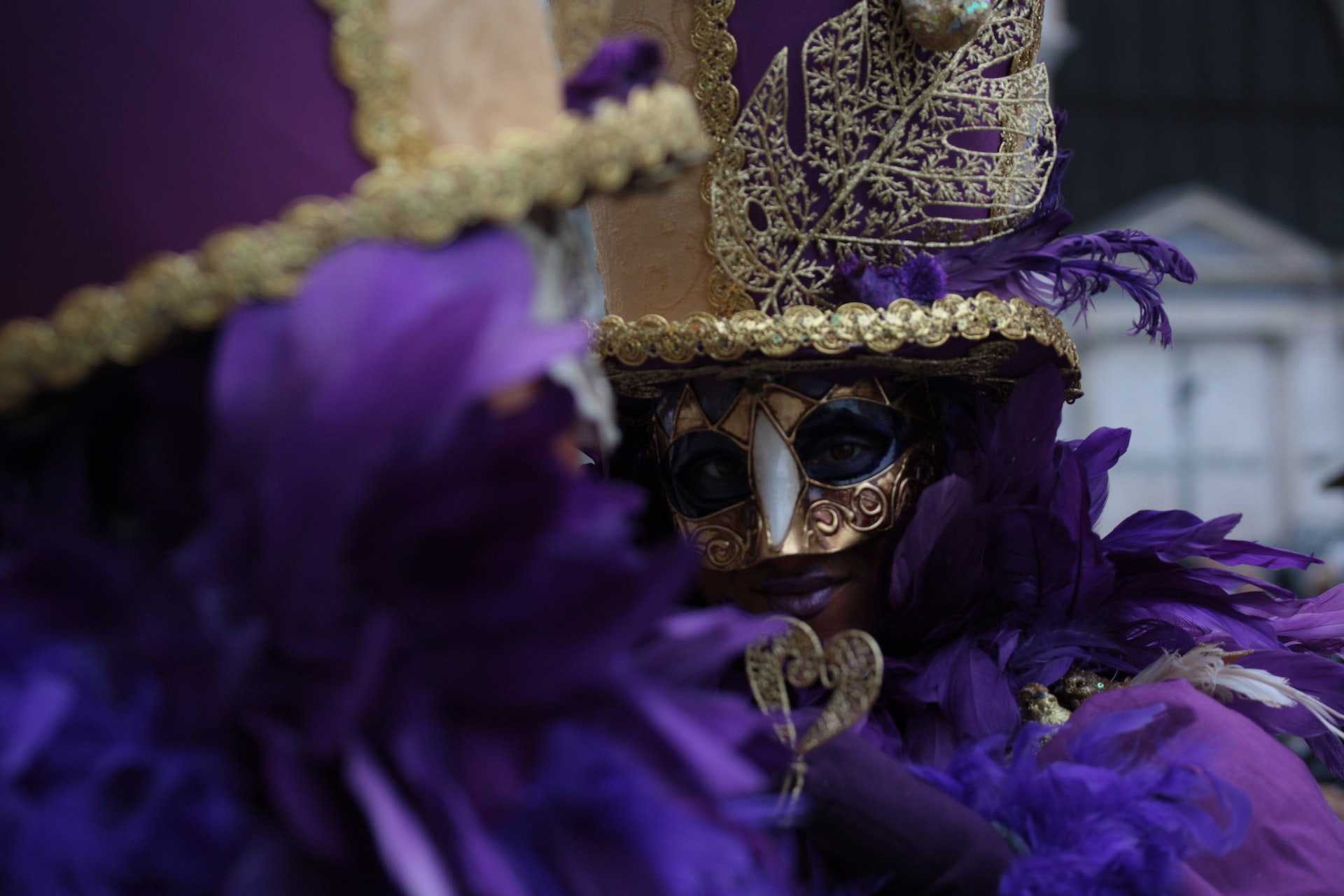 While most people associate Mardi Gras with the revelry of the French Quarter, the oldest carnival celebration as we know it actually happened in Mobile, Alabama. Similar to New Orleans and Louisiana, the gulf of Mississippi and Alabama also saw a heavy dose of early French exploration, which is why you'll find streets and towns named after French explorers all along the coast.
What to Do in Mobile
More than one million travel to Mobile for the oldest party of its kind, which is spread over a few weeks with several parades and balls. But Mardi Gras wouldn't be celebrated the way it is today if it wasn't for Joe Cain, who is credited with igniting Mobile's pride for the holiday. In 1866, Cain dressed as an Indian chief and paraded the streets while people joined in — this event inevitably sparked a new ritual in town. Now, the Sunday before Fat Tuesday is known as Joe Cain Day, and is considered a can't-miss parade.
Where to Stay in Mobile
Find a luxury home in one of the wealthiest, most iconic neighborhoods in the whole city: Di Grado. Look for great deals on places downtown, close to the action. These neighborhoods can be a little dodgy, so take that into account if traveling with children. College Park has lovely homes for rent. Look for a condo in Carlen or Brookwood if you're okay with commuting to the party.
Tips for Mardi Gras in Mobile: The Mobile Civic Center is a good point of reference during the festivities. Plan with your group ahead of time, and make this location a meet-up spot if anyone were to get lost.
4. San Diego, California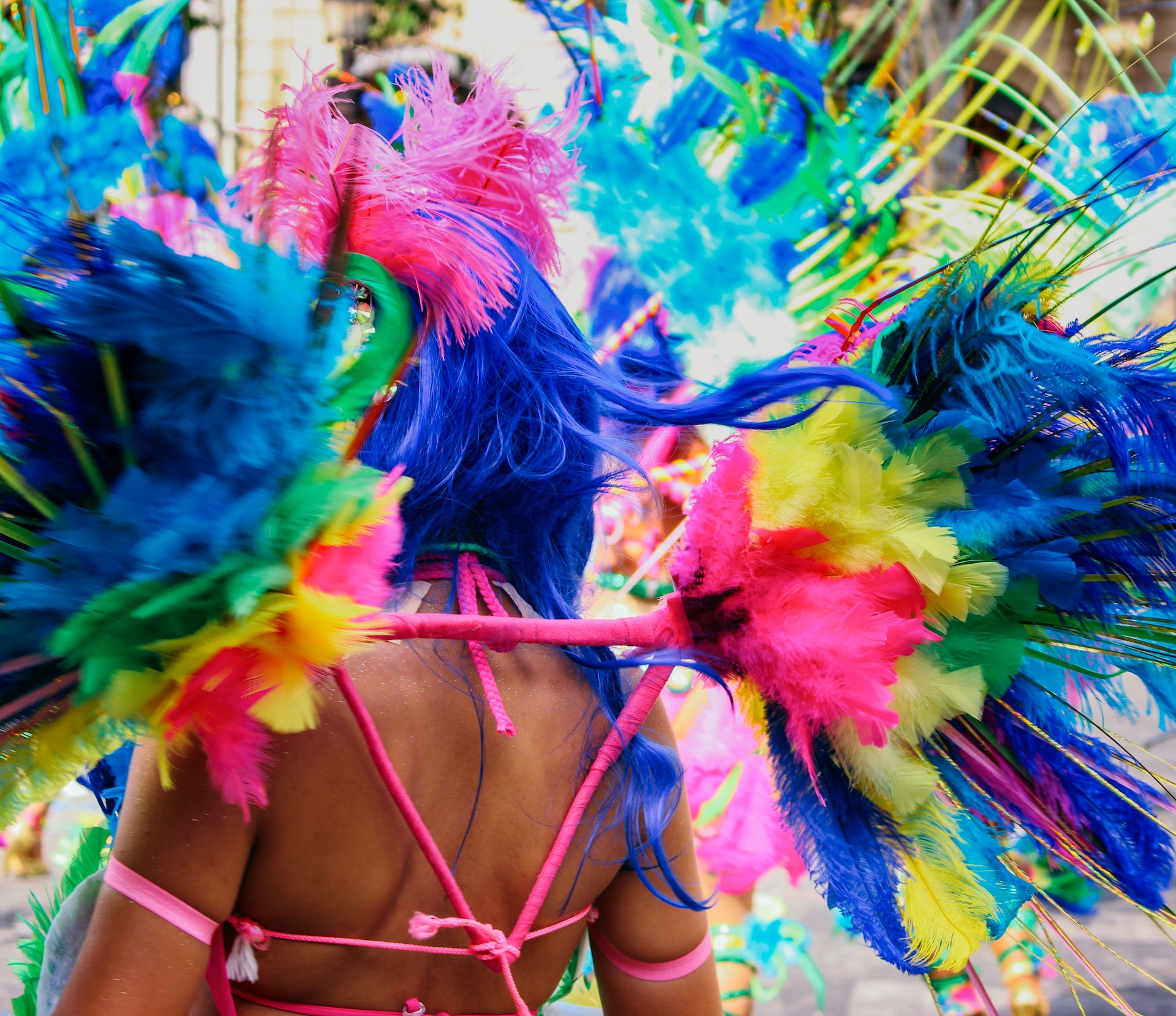 If you can't make it to the South for Mardi Gras, even the West Coast has a worthy celebration for you to experience. You can satisfy your southern cravings — whether it be daiquiris, beignets, or live music — even in San Diego. The Gaslamp Quarter is where all the festivities take place, and over the course of four days, you can take your pick of food and drink crawls, dancing, and masquerade parties. Look no further to find out where to sport your purple, gold, and green.
What to Do in San Diego
As with all other cities, there is no shortage of parades in San Diego for Mardi Gras. Check out all the food tours available as well. Get your tickets to some of the afterparties going on in the area. Looking for more fun in San Diego? Check out Mission Beach while you're in town. Ocean Beach is another great option for fun in the sun. Planning a weekend trip to San Diego? Be sure to read through this complete weekend getaway guide.
Where to Stay in San Diego
Both Mission Beach and Ocean Beach offer great rental options. Look for great deals in one of the many beach towns surrounding San Diego, too. La Jolla and Coronado are just a quick drive from the city and offer lovely condos and homes right on the water.
Tips for Mardi Gras in San Diego: Get more great advice on planning your Mardi Gras trip to San Diego from this complete getaway guide.
5. Pensacola, Florida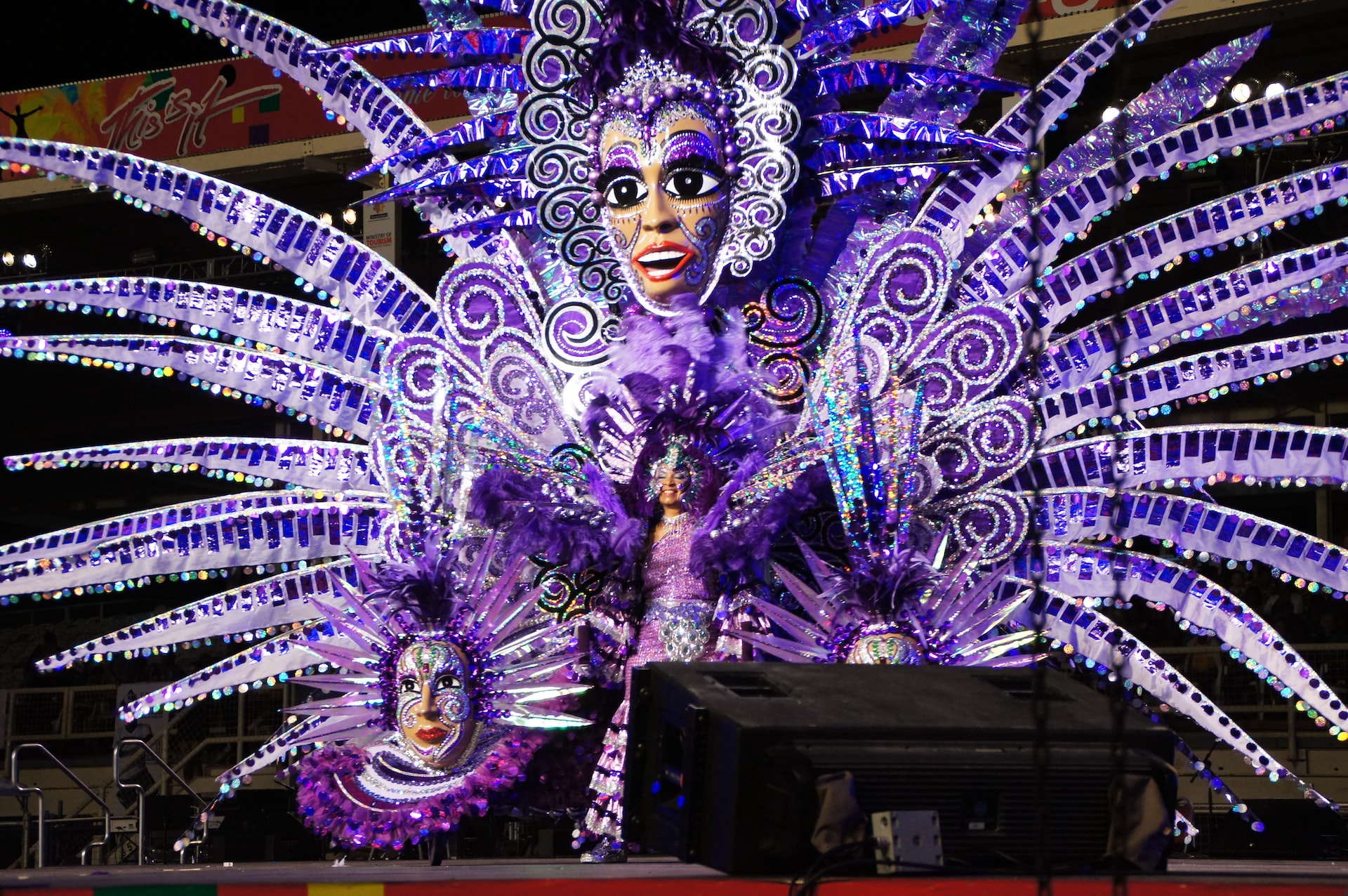 On the other side of the country from San Diego, the Sunshine State also runs deep with French culture. Pensacola, Florida, is also home to one of the first Mardi Gras celebrations in the country. The tradition still continues today with the Pensacola Grand Mardi Gras Parade which draws over 100,000 spectators.
What to Do in Pensacola
The parade winds through downtown Pensacola and is still a lot like the original parade in 1875. The parade includes a king, queen, and royal court, hundreds of floats, several marching bands, and, of course, lots of green, gold, and purple beads. Looking to catch the most beads? Then you'll want to be at the beginning of the parade route on Garden Street, where they are super generous as well as at the end, near Main Street, where they will try to get rid of everything they have left. You can find more information on Pensacola's biggest event of the year here.
Where to Stay in Pensacola
Find a beautiful home in the Tiger Point neighborhood. Choose a condo or apartment in the heart of downtown for a more urban feel. And finally, for the best deals in the area, check out East Hill and East Pensacola Heights.
Tips for Mardi Gras in Pensacola: You don't necessarily need to be in front of the barricades to catch beads. Pensacola's krewes are equal opportunity tossers, which means the less pushy and family-oriented attendees in the back will receive their fair share as well.
Enjoy These Top Mardi Gras Cities
The biggest Mardi Gras festival might be in the Big Easy, but Mardi Gras is alive and well outside of New Orleans. Whether you're looking for something in the South, the West Coast, or even the Midwest, we've got you covered. Ready to start planning your Mardi Gras trip? Head over to VacationRenter to book your dream spot — before it's too late!