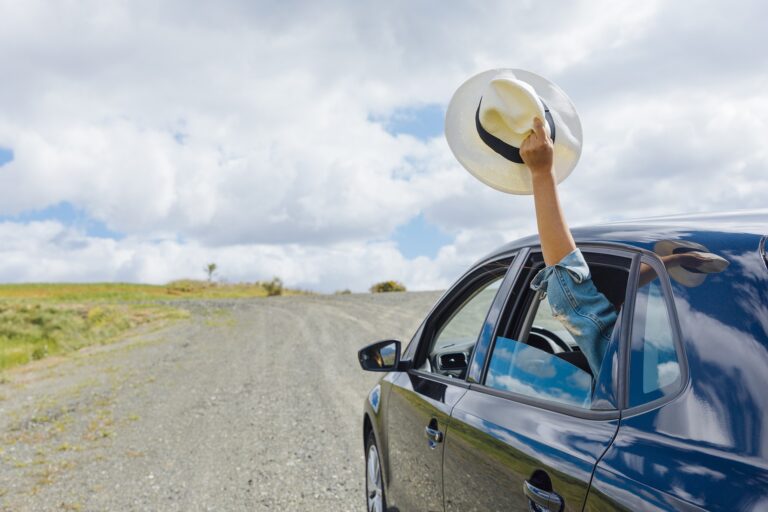 Travelers have braved over two years of an ongoing pandemic, making it the perfect opportunity to create a budget for travel, and are now — more than ever — ready to vacation. Sure, airline tickets are pricey, gas is spendy, and consumer costs are high, but that doesn't mean that a hard-earned holiday gets kicked to the curb. The key to making your long-anticipated getaway happen (despite inflation-hued times) is finding affordable destinations. The good news is, if you stretch those dollars in the right ways at the right location, this could be the most spectacular vacation ever. Here are 10 of the best places to travel in the United States on a budget.
Carefree Coastal Escapes
Given that beach strolls and ocean dips are typically free, a seaside escape tends to be naturally light on the pocketbook. Whether you prefer to answer the call of the Atlantic or the Pacific, plenty of salty-breeze-tickled shores deliver both adventure and relaxation. Here are just two of our favorite coastal getaways.
1. Acadia National Park, Maine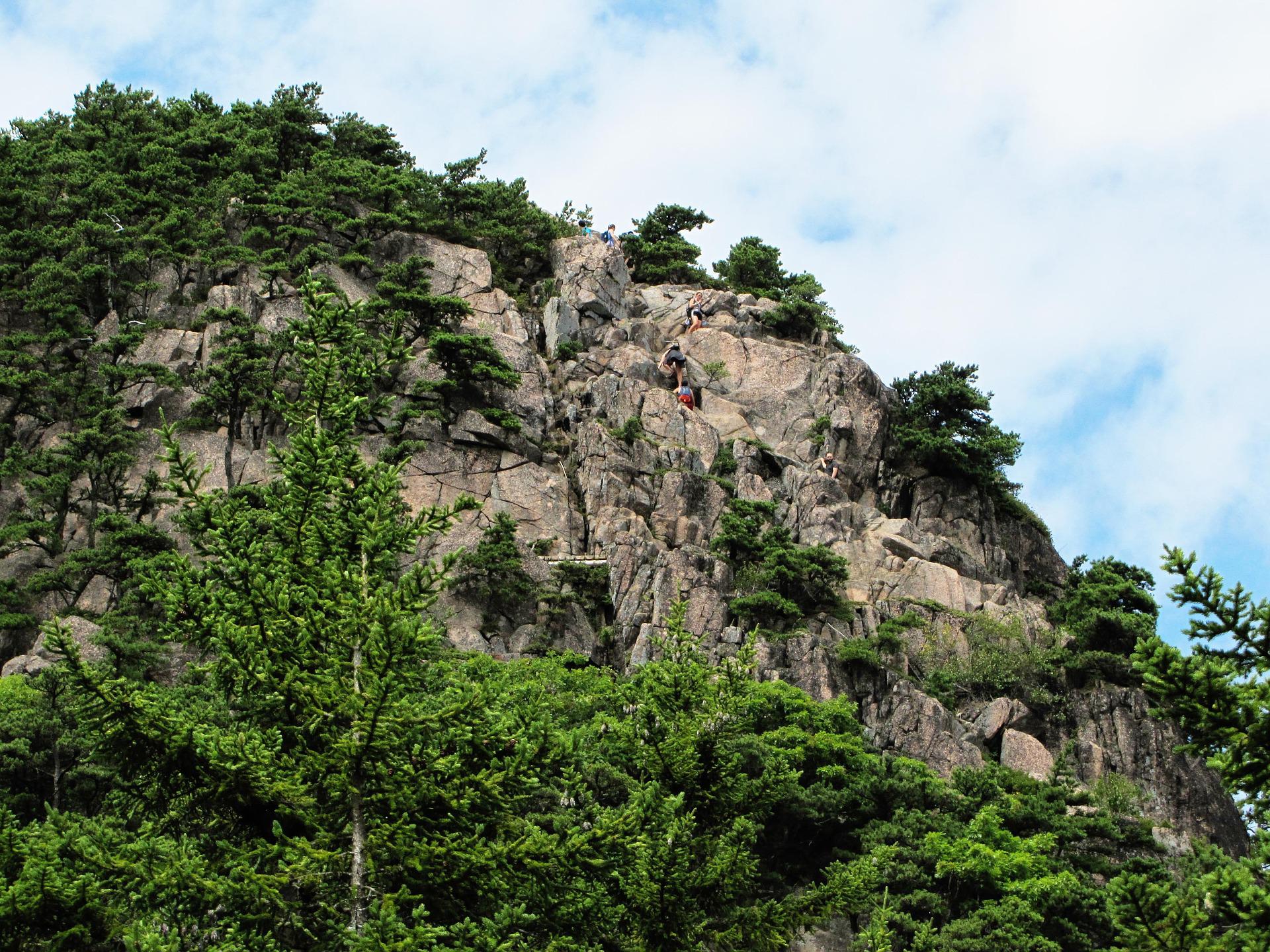 The state slogan has it just right: Maine is "the way life should be." Welcoming Bar Harbor serves as the bustling, "DownEast" gateway to the beautiful, 48,000-acre Acadia National Park. Stroll the charming town and its shoreline trail, wait for low tide to walk to the eponymous island, grab some world-famous lobster, and then proceed to the national park for all manner of adventure. The entry fee is $15 per pedestrian or bike and $30 per vehicle, unless you already have a National Park Annual Pass. Whether you savor time on forested hiking trails, climbing peaks, paddling in a kayak, dipping your toes in the icy Atlantic, or cruising along the craggy coastline, Acadia has plenty to do at virtually no cost.
Budget Tip: Avoid the hassle of finding trailhead parking and save some gas money by hopping aboard the free transit system, which operates from late June through Columbus Day.
Budget-Savvy Fun in Acadia:
Hike any of the 158 miles of trails
Catch the sunrise on Cadillac Mountain
Take the Ocean Path from Sand Beach to Otter Cliff with a pause at Thunder Hole
Cruise Frenchman Bay via tour boat, or splurge on an offshore whale watch
2. Bodega Bay, California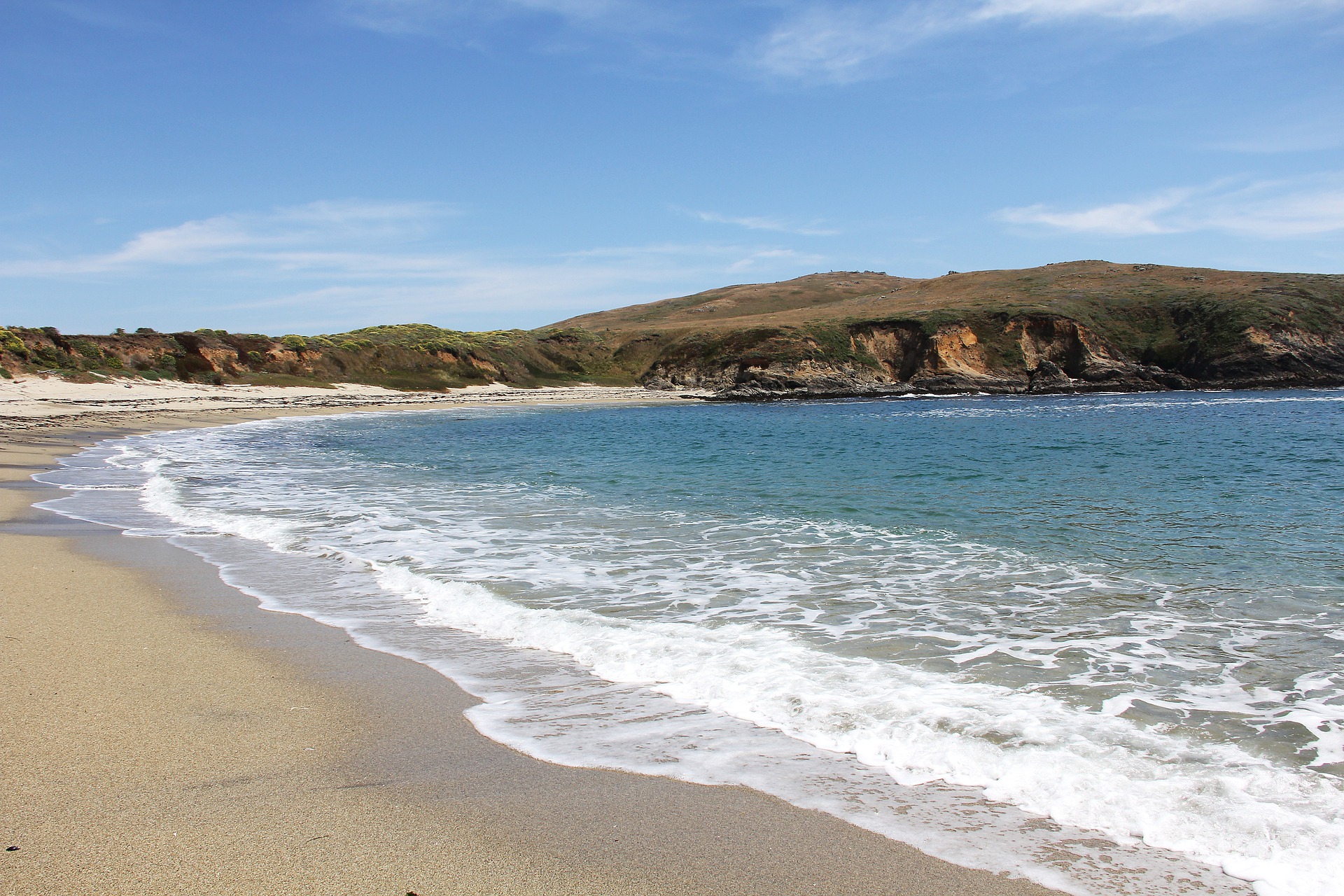 This gorgeous, seaside, fishing village serves up scrumptious, straight-off-the-boat oysters and crabs, as well as a fresh air-filled smorgasbord of recreation. Surf or stroll the sand at Salmon Creek Beach. Take a view-laden hike, or bike the trails perched above the waves. Stroll the quaint shops and galleries — think kites, taffy, and Pacific-inspired contemporary art. Channel your inner film buff or birder; after all, Bodega served as the location for Alfred Hitchcock's The Birds. (We promise you'll have a better experience than Tippi Hedren!) Should you have time for a day trip, consider a quick jaunt to Sonoma's renowned wineries, roughly an hour drive away.
Budget-Savvy Fun in Bodega Bay:
Whale watch from shore between February through October at Bodega Head peninsula
Tee off for a discounted twilight round at Bodega Harbour Golf Links
Fly a kite, which can be purchased in town
Southwestern Sojourns
Discover soaring red rock, vast expanses of wilderness, and ancient as well as contemporary culture "out West." Here, affordable fun is colorful, gorgeous, and abundant, ranging from canyon hikes to gallery walks. Of note: If you plan to visit more than one National Park on your travels, be sure to invest in the interagency "America the Beautiful" pass ($80).
3. Zion National Park, Utah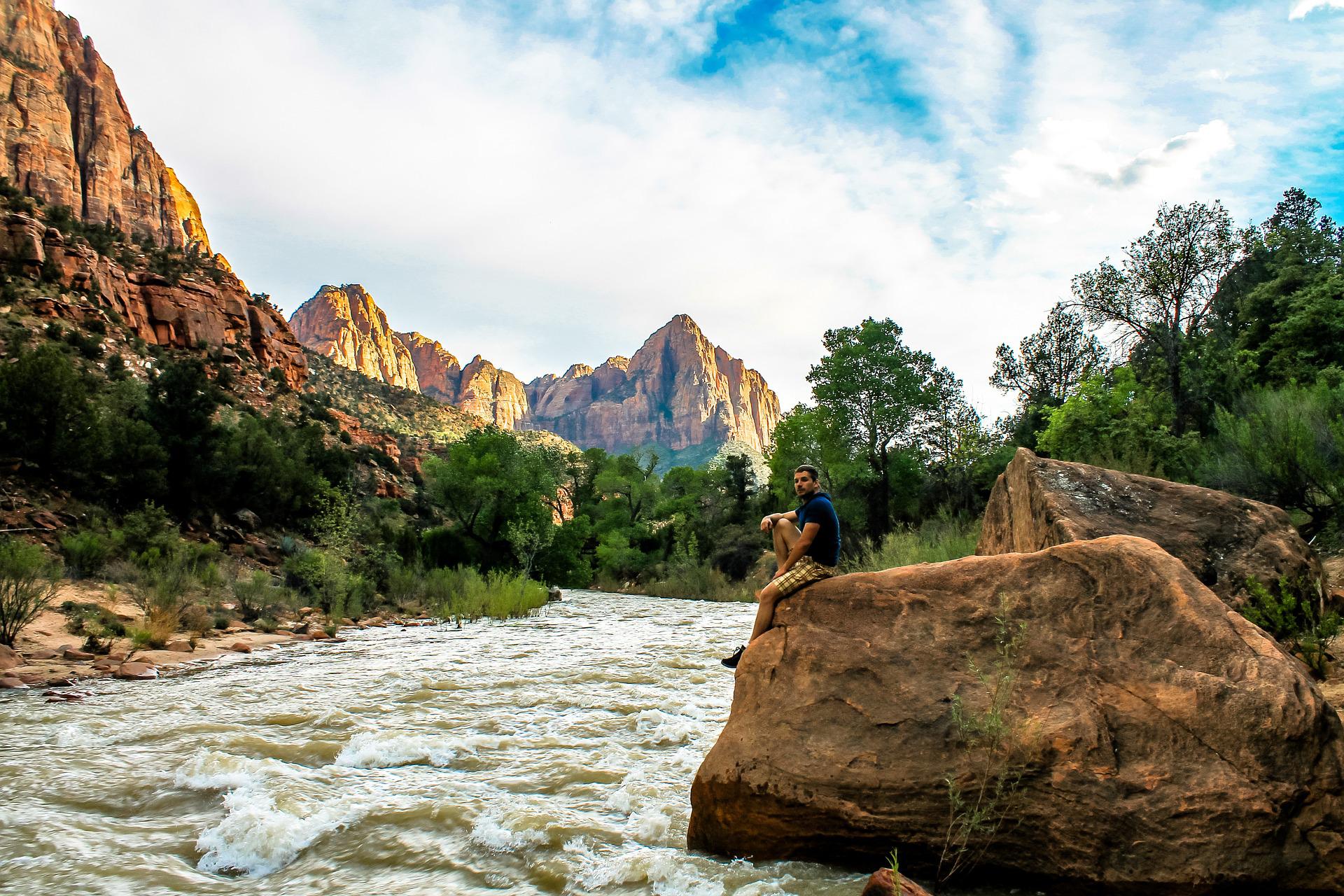 The towering sandstone cliffs of this 232 square-mile wonder are guaranteed to take your breath away as you explore the plateaus, river-carved canyons, and spring-fed hanging gardens. Popular hikes, like Angel's Landing and the Canyon Overlook Trail, tend to get crowded, so consider reserving a backcountry permit to get off the beaten path. Check out the charming, gateway town of Springdale or venture a bit further to the St. George environs. With minimal entrance fees, "Greater Zion" has plenty of lesser-known state parks and Bureau of Land Management acreage to explore on foot, horse, ATV, mountain bike, or via a climbing harness.
Budget-Savvy Fun in Zion:
Tour the main section of the park via free shuttle, hopping on and off for scenic views and short — or long — jaunts along the way
Hike through The Narrows, but, be sure to check the weather to ensure flash floods are not in the forecast
Day trip to Snow Canyon State Park or seek out dino tracks in Red Cliffs National Conservation Area, near St. George
4. Santa Fe, New Mexico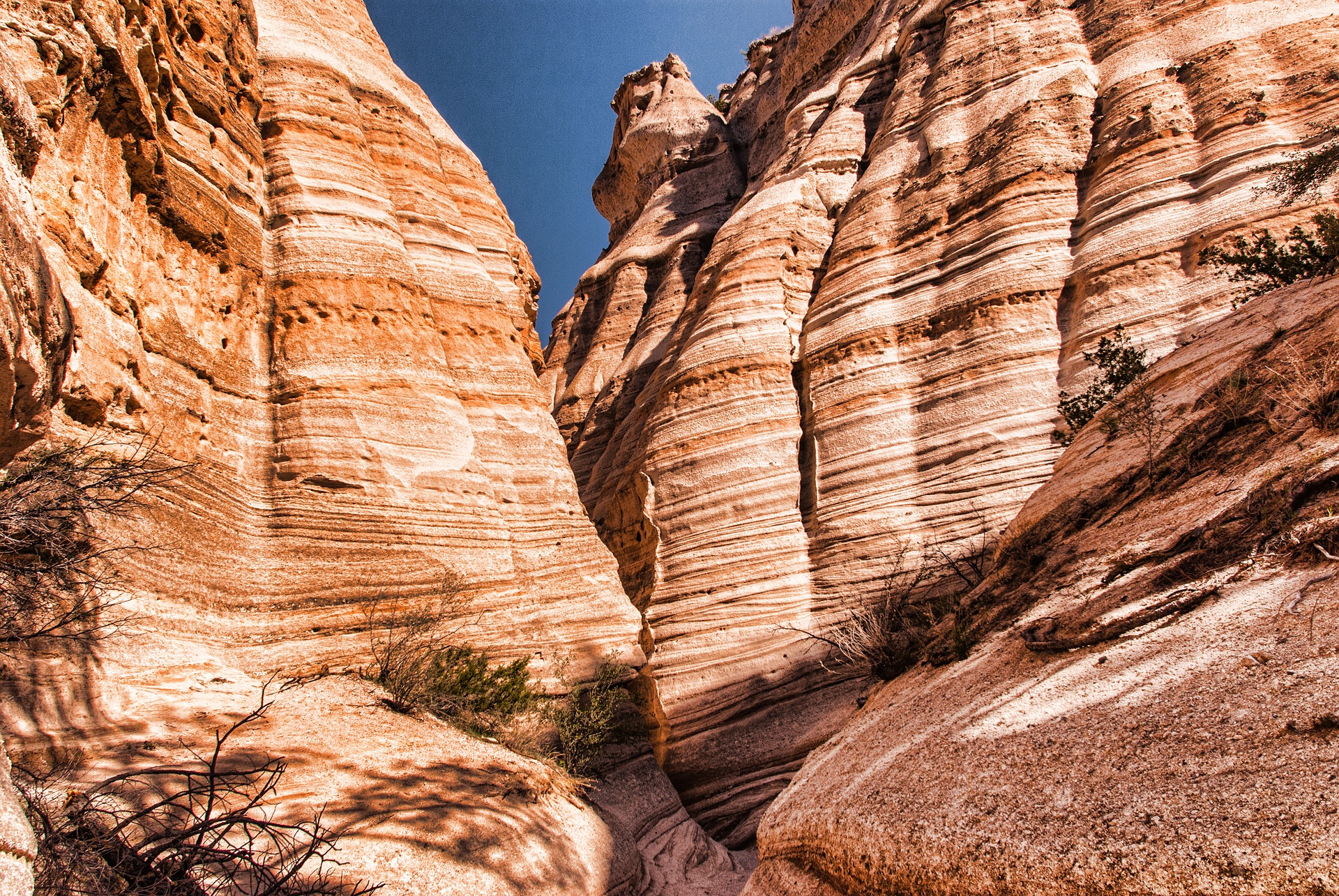 Perched at 7,000 feet, at the base of the Sangre de Cristo Mountains, New Mexico's adobe-hued capital city has history and culture in spades. American, Mexican, Spanish, and Indigenous influences blend beautifully in a town that embraces art (think Georgia O'Keeffe) and culinary delights — including tequila. Take in a glorious sunset from The Cross of the Martyrs or any lofty perch, check out iconic St. Francis Cathedral, meander through endless galleries, and explore the surrounding mountains on foot or ski.
Budget-Savvy Fun in Santa Fe:
Stroll the vibrant, culturally rich 400-year-old plaza that's considered the heart of Santa Fe
Soak up art in the galleries along Canyon Road
Take a hike in the Santa Fe National Forest
Majestic Mountain Getaways
Mountain towns serve up some of the best outdoorsy-fueled joy without a hefty price tag, especially if the main attraction is not an expensive ski resort (or, you're visiting in the "off-season"). Hike, bike, snowshoe, leaf-peep, catch some wildlife, or simply drive a scenic byway and take in the alpine splendor. Here are two mountain towns with fabulous altitude.
5. Asheville, North Carolina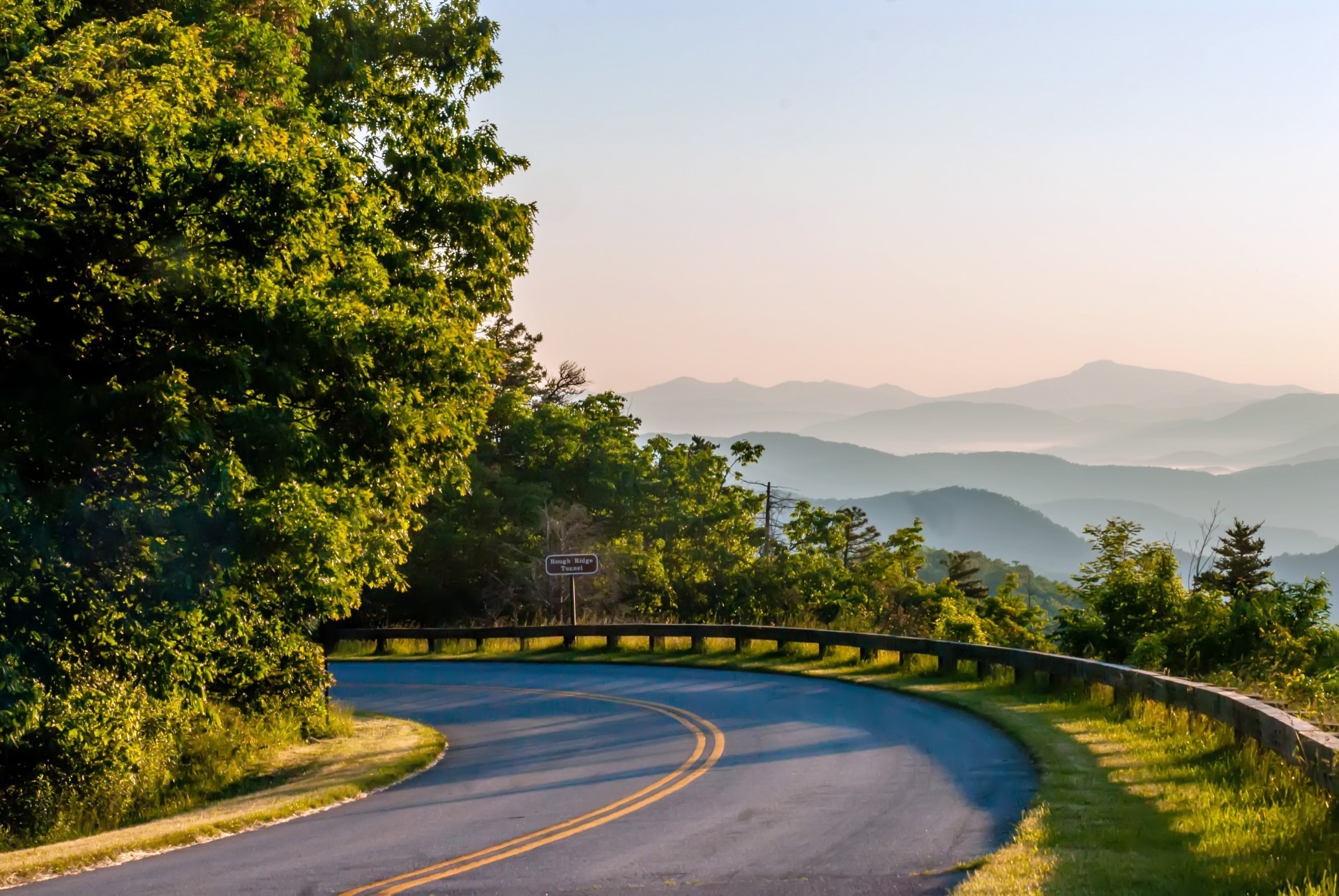 Tucked between the Blue Ridge and Great Smoky Mountains, this hip locale is a cross between thriving city and outdoorsy outpost. Trek along the Appalachian Trail and mountain bike miles of singletrack through the Pisgah National Forest. Drive the stunning Blue Ridge Parkway. And be sure to lap up the city's artsy and culinary offerings. For an iconic cultural outing, splurge on a visit to The Biltmore — a famed Vanderbilt estate. Better yet, check out the free River Art District.
Budget-Savvy Fun in Asheville:
Hike a piece of the Appalachian Trail
Top off the outdoor adventure du jour with a locally made brew
Tube or kayak the French Broad River
6. Estes Park, Colorado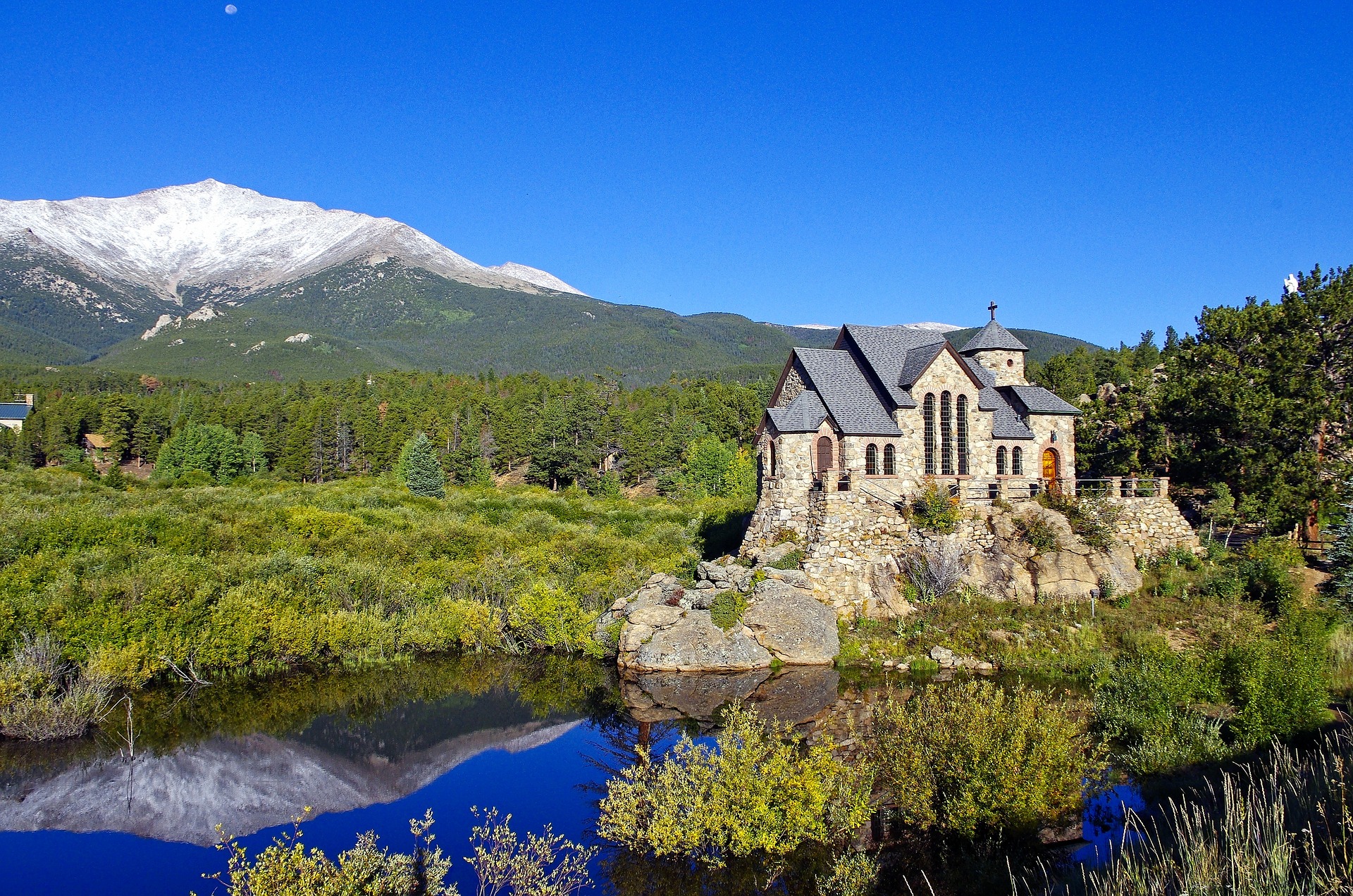 The perfect basecamp for a Rocky Mountain National Park adventure, this quaint town sits on the eastern end of a 265,807-acre swath of alpine glory. While the national park is justifiably the main attraction, consider some in-town pursuits, such as taking the aerial tramway to Prospect Mountain, or grabbing an ice cream and strolling the Riverwalk. All manner of affordable, outdoorsy fun is within easy striking distance, from hiking and fly fishing to horseback riding and skiing. Consider a day trip to a nearby college town — both Boulder and Fort Collins are within a short drive. And don't miss "Elktober" in the fall.
Budget-Savvy Fun in Estes Park:
Drive the 48-mile Trail Ridge Road, open spring to early fall, but be sure to check out the park's entry requirements and reservations
Take your pick from more than 300 miles of trails and hike Rocky Mountain National Park
Pop into the historic Stanley Hotel, the inspiration for Stephen King's The Shining
Lounging Lakeside
Serenity now. Settle into lake life and stress just seems to dissipate. Sure, recharging lakeside can involve a little splurging on boats (water skiing, anyone?), but it doesn't have to. Simply swim, float, cast a line, sip a cocktail, or relax with a book in an Adirondack chair. Ahhhhhhh….
7. Deep Creek Lake, Maryland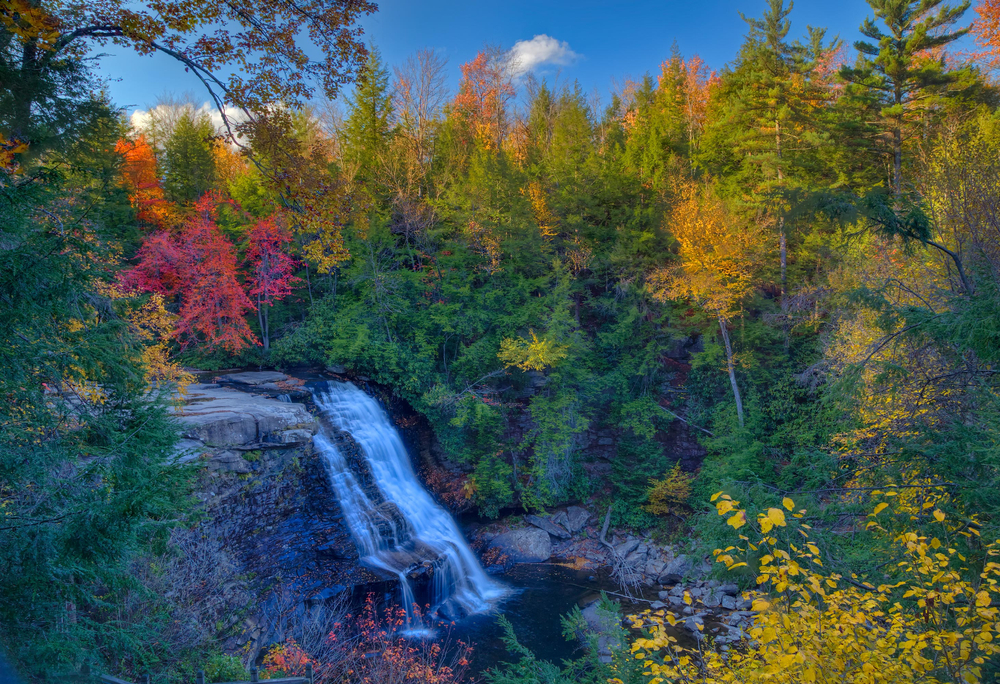 Take a dip in Maryland's largest freshwater lake, which covers 3,900 acres and 69 miles of shoreline — and sits adjacent to the 1,800-acre Deep Creek Lake State Park as well as Wisp ski resort. Five additional state parks and six smaller lakes are all within easy reach. But, staying put at Deep Creek is certainly entertainment enough. Splash, paddle, motor, or fish the lake's fingers and coves, or take to the trails for 20 miles of hiking and biking joy. In wintertime, zip through the trails on a snowmobile, take a peaceful snowshoe through the trees or splurge on skiing.
Budget-Savvy Fun at Deep Creek Lake:
8. Put-In-Bay, Ohio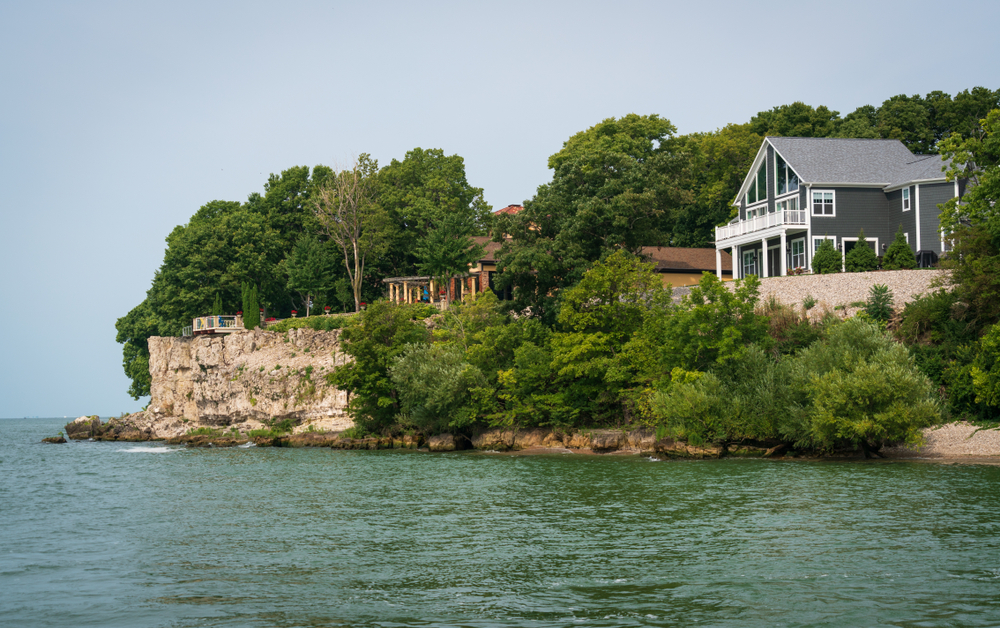 Once the ferry brings you ashore, walk, cycle, or cruise in a golf cart (local-style) around Lake Erie's wee (2.5 by five mile) — but lively — island. The in-town thriving party scene is balanced by lake-induced serenity, most notably at the on-island 33-acre state park. Whether you prefer relaxing lakeside, boating, fishing, exploring caves, peering across Lake Erie from Perry's Victory & International Peace Memorial's observation deck, or hoisting pints at a swim-up pool bar, island life has a little bit of something for everyone — and every budget.
Budget-Savvy Fun at Put-In-Bay:
Picnic, swim, and fish at South Bass Island State Park
Tour the Put-in-Bay Winery
Check out Perry's Cave (or Crystal Cave)
City Stays
Metropolitan destinations have a well-deserved reputation for being costly, but not all cities' prices are equally outrageous. Plus, most locals — in almost any city — can point you in the direction of thrifty and free entertainment. We've selected just two urban oases that we find particularly vacation-worthy, even if you're traveling on a shoestring.
9. Austin, Texas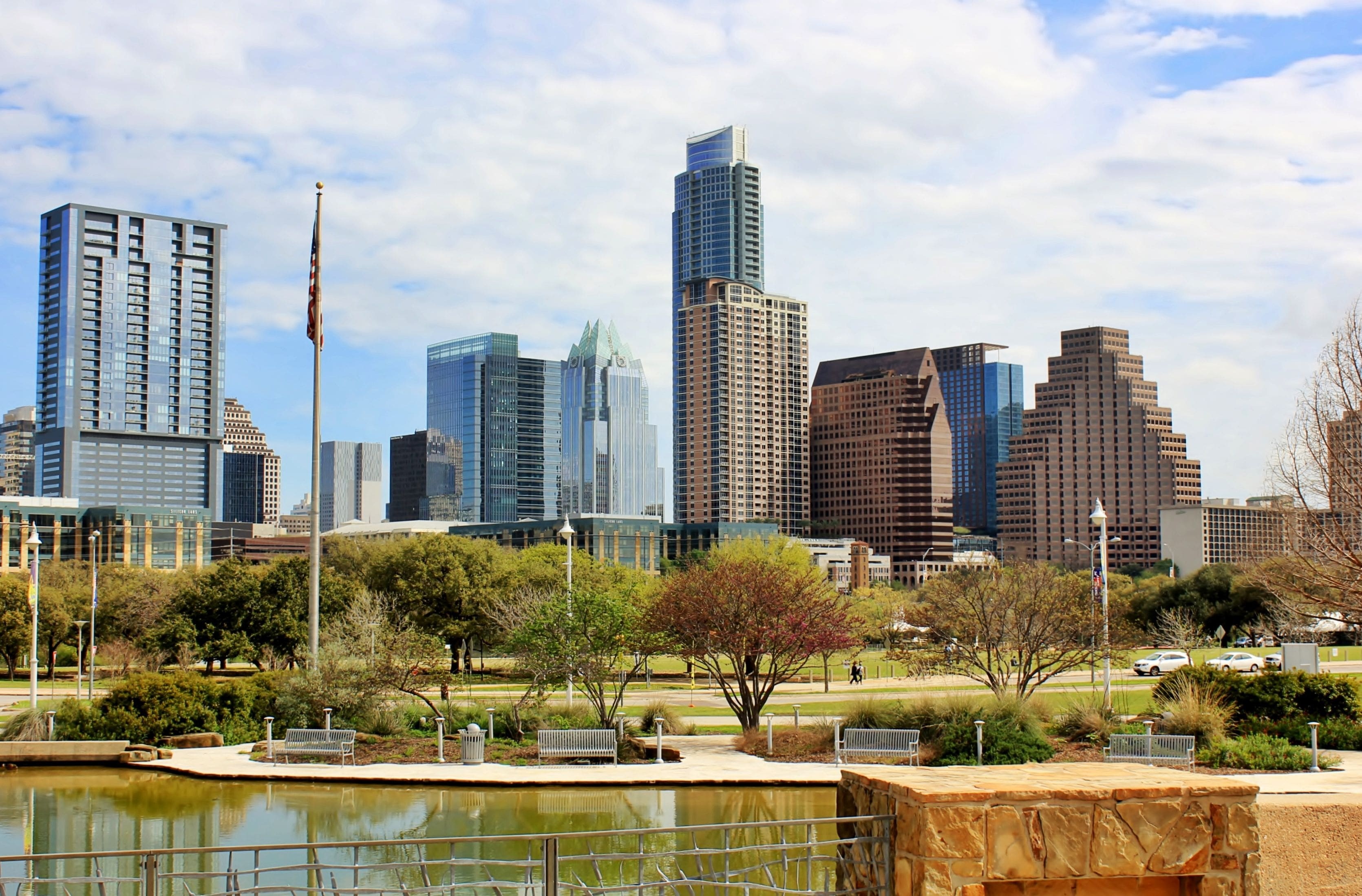 It's tough not to two-step or, at the very least, tap a toe when surrounded by the omnipresent melodies of Texas' capital city. You can splurge on tickets to big-name festivals or simply belly up to almost any bar or honky-tonk to be entertained. Look for no-cover-charge joints, like the Broken Spoke, or happy hour deals at an array of establishments. Thanks to a thriving food truck scene, delicious, inexpensive eats are also easy to find. And when you're hankering for fresh air, Zilker Park and Lady Bird Lake deliver plenty of budget-friendly recreational options, from stand-up paddle boarding and biking the trails to meandering through a botanical garden or taking a dip in the Barton Springs Pool.
Budget-Savvy Fun in Austin:
10. Seattle, Washington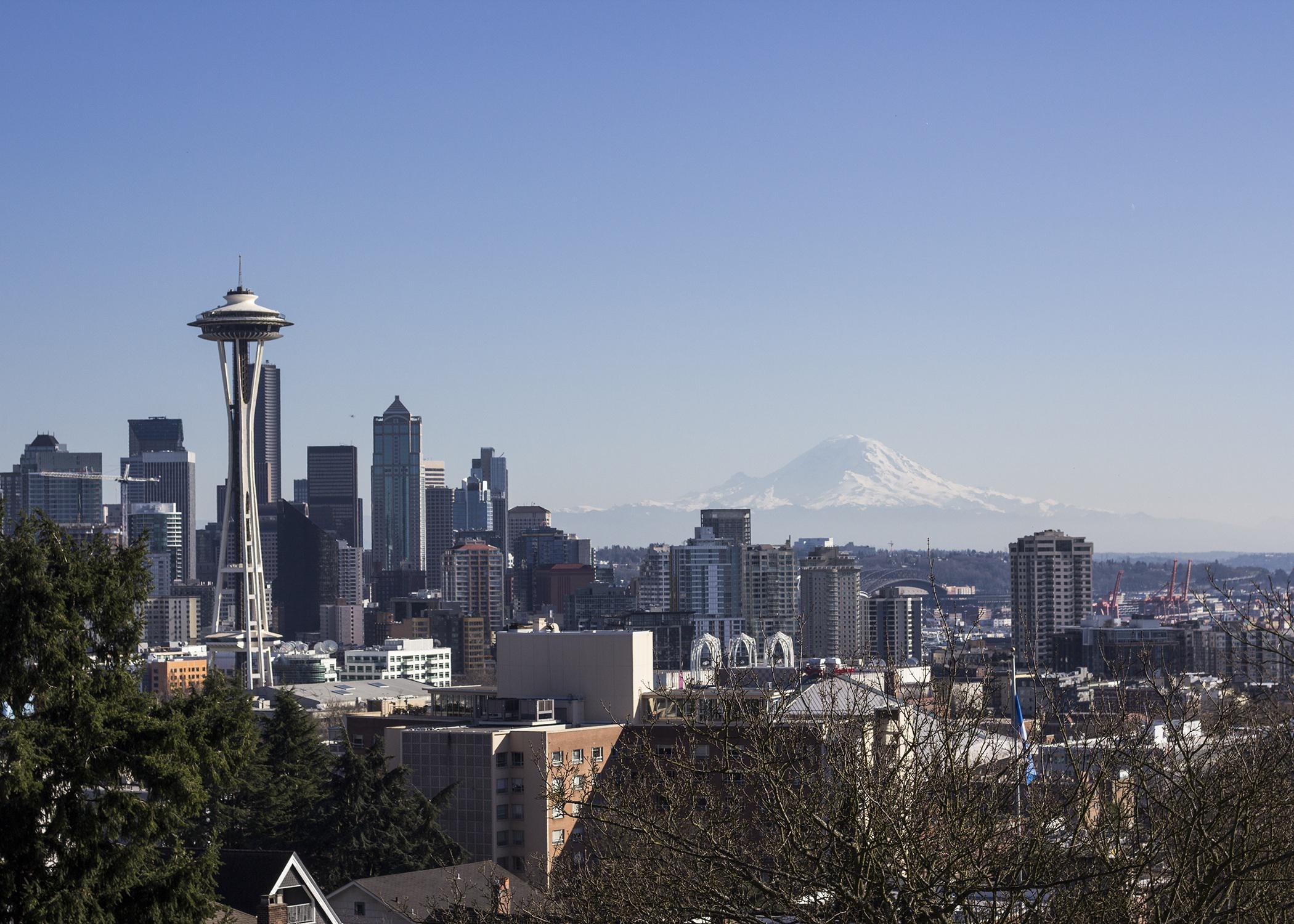 The Pacific Northwest's gritty-chic-outdoorsy city blends a whole lot of diversity, edginess, and nature-loving into its personality. Famed for seafood, coffee, tech giants, and a distinct music scene — as the birthplace of both Pearl Jam and Jimi Hendrix — the Emerald City has plenty of free and inexpensive activities, ranging from bustling Pike Place Market to the Seattle Art Museum (free on the first Thursday of the month). For an affordable way to hit most of the city's top attractions — the Space Needle, Seattle Aquarium, Argosy Cruises' Harbor Tours, Chihuly Garden, and Glass, and more — purchase the $99 Seattle CityPASS. Or simply grab a cup o' joe, stroll the waterfront, and take in the water-meets-mountain views.
Budget-Savvy Fun in Seattle:
Thrifty Traveler FAQs
Q: What are some budget travel tips?
A: Always secure lodging with a kitchen so that you can cook your own meals and avoid blowing your budget on restaurants. Also, consider booking accommodation in a central location so that you can walk or take public transportation to local attractions.
Q: What is the least expensive way to travel?
A: If you're embarking on a road trip, choose a fuel-efficient vehicle (and bring friends along to split expenses). Otherwise, plan way ahead to redeem airline miles, and peruse online deals, such as Scott's Cheap Flights.
To make the most of your vacation budget, be flexible. While planning ahead may be the best way to redeem airline miles, score sweet accommodations, or secure limited access to a specific attraction, be sure to keep an eye out for last-minute deals — especially during the "off-season." Before you go, always check your destination's travel and reservation requirements. Bon Voyage.