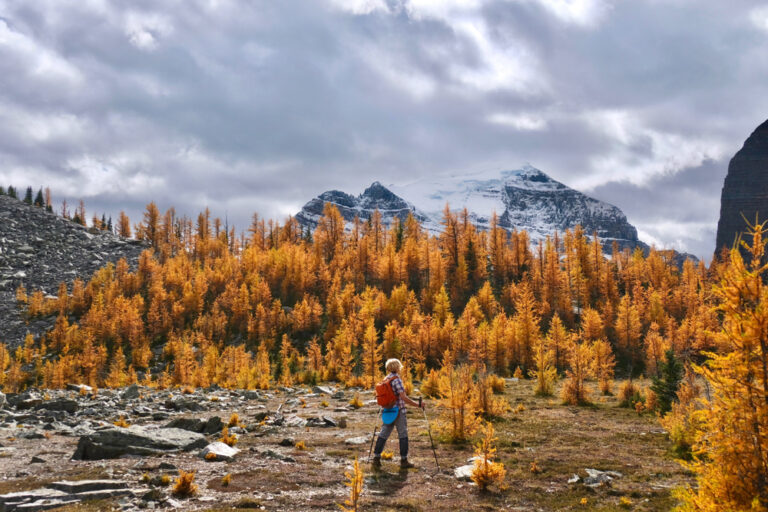 If you're looking for a no-fuss, no-frills, but very friendly and forward-thinking country to add to your solo travel bucket list, then look no further than the Great Canadian North. Canada's reputation precedes itself for being a country that is not only safe but particularly polite, which is why it's one of the best countries for solo travel.
We've compiled this list of the top five safest and most friendly Canadian cities that are best suited to the tourist who prefers to travel alone.
1. Vancouver, British Columbia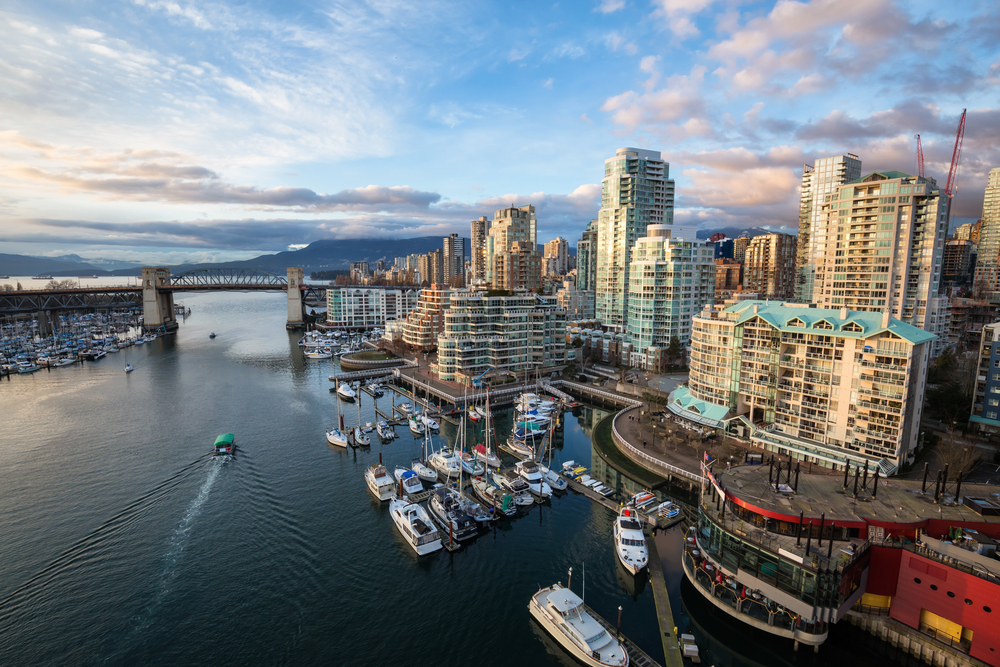 This major west coast Canadian city has it all: majestic nature, urban attractions, lots of culture, a thriving art scene, sumptuous food, and everything in between. Solo travel is a breeze because, for one thing, the public transportation infrastructure is known to be world-class, with the world's longest automated driverless train system.
Vancouver Arts and Culture
Vancouver is a bonafide filming location for Hollywood productions. It's been a stand-in location for cities like the nearby U.S. city of Seattle, as well as Mumbai.
Thrill-seekers will love being suspended (temporarily, of course) on Capilano Suspension Bridge Park. Built in 1889, the bridge is the lower mainland's oldest attraction. The famous crossing spans 137 meters and it towers above a rocky canyon floor.
Between June 9 and September 7, you can catch Raptors Ridge, where responsible and dedicated handlers offer demonstrations with hawks, owls, and falcons. It's important to book your time slot in advance to make sure your spot is secured.
Indoor Activities in Vancouver
If you're looking for an other-worldly experience, then Science World is the place for you. Immerse yourself with the wonders of science in this iconic center that has attractions such as Arctic Voices, an experiential exhibit that delves into the ecology, people, and wildlife of the Arctic. If you're lucky, you may be able to get walk-in tickets, but it's highly advised to book your visit ahead of time.
By night, head on over to the Vancouver Improv Centre on Granville Island where live comedy Thursday, Fridays, and Saturdays will have you in stitches. Some shows include The Playground, Standup at the Improv, and Theatresports.
Vancouver Dining
Some of the most recommended solo dining venues include the New Amsterdam Café — famous for their shawarma wraps and dumpling soups — and the exceptionally hip Reflections: The Garden Terrace. This establishment has everything from gourmet grilled cheese to their famous Mini Egg Cinnamon Bun for dessert. Just because you're going solo doesn't mean you can't go all out, so treat yourself.
2. Halifax, Nova Scotia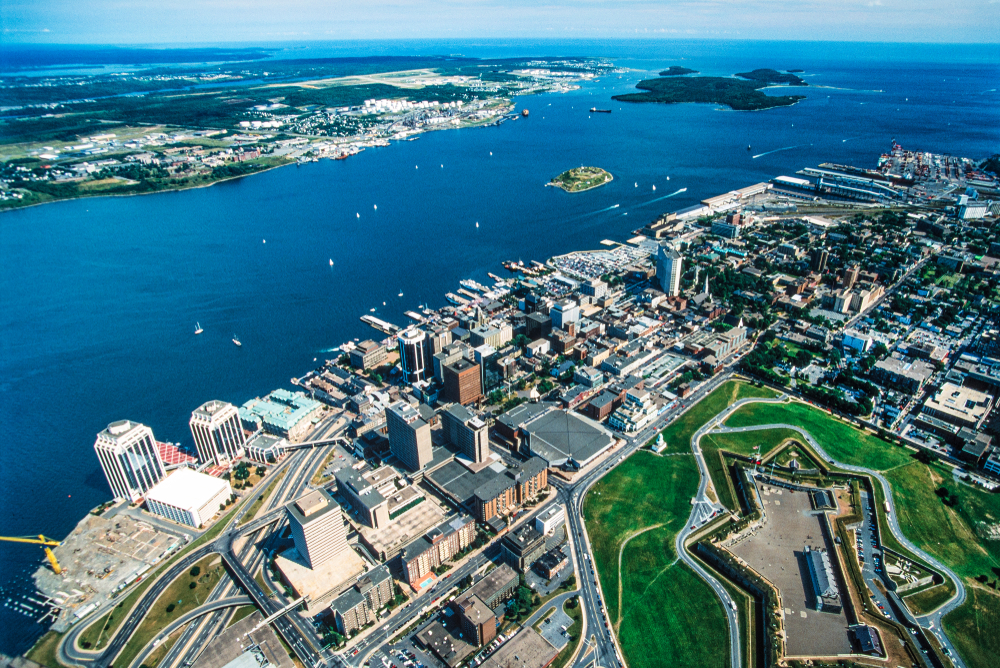 A smaller destination but still a major Canadian city — it is the capital of Nova Scotia, after all — the Maritime metropolis of Halifax is socially-inclined with enough space for the introverted traveler. Haligonians, as the people of Halifax are called, are known for their friendly nature and fabulous hospitality.
Activities in Halifax
If quiet contemplation is on your agenda, take to the waterfront for a peaceful and beautiful setting, because Halifax boasts the longest wooden waterfront boardwalk in all of North America. Imagine a long, leisurely stroll to see both the city and harbor life — with all the social space you need.
You may not know this, but Halifax has a connection to the Titanic. The Maritime Museum of the Atlantic will let you time travel to the sinking of the world's most famous ship, housing the largest collection of wooden artifacts from the Titanic itself.
Halifax Food and Drink
For scrumptious fare, we recommend heading up the slope on Argyle Street to the Economy Shoe Shop Café and Bar, where you'll find the best nachos in town. Their outdoor patio is a lovely way to chill out with an ice-cold beer.
Speaking of which, the city has plenty of breweries to boot, including Alexander Keith's Brewery, where you can even get a theatrical tour with actors in period costume that will take you back to a time when Canada wasn't even formally considered a country yet.
3. Toronto, Ontario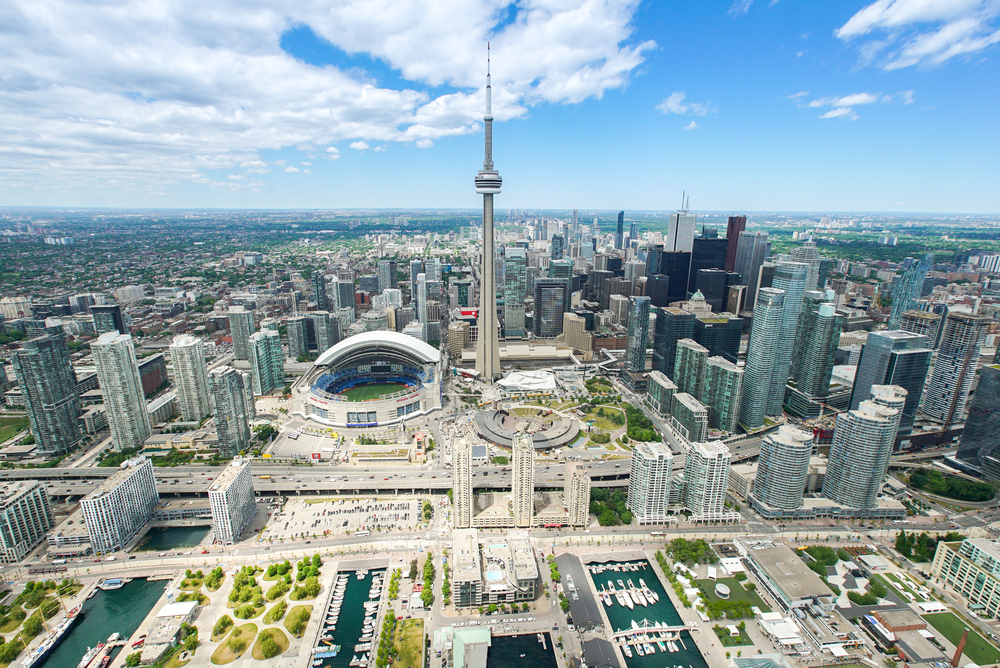 Toronto is one of the best cities in the world to explore on your own. The country's largest metropolis has an exceptional public transport system that includes buses, a light rail, streetcars, and of course, a subway system.
Halifax Food and Drink
Food lovers should schedule a food tour because when it comes to cuisines of all kinds, this city takes their local cuisine to a whole other level. Kensington Market, the largest international food market in the country, lets you feast your eyes and your tastebuds on all kinds of multicultural cuisines.
A local guide will take you and a small group of people through the market as you learn more about the local cuisine by indulging in the various food tastings. This is a great way to get a little bit of socialization on your solo adventure.
Outdoor Activities in Toronto
Embarking on the city's famous harbourfront cruise is a great way to lap up some time on Lake Ontario. The short cruise allows you to take in the Toronto skyline from the vantage point of the water and the sights are truly exceptional. Here, a tour guide will provide narration of the city's famous views and landmarks.
A Segway tour of the Distillery District is more of an up-close-and-personal way to take in the city. The half-hour tour allows you to see historical areas of Toronto, including its Victorian architecture. This trendy district also has cafés, restaurants, and art galleries galore.
If you have the time and the transportation we highly recommend you make your way to Niagara Falls, which is just an hour outside of the city. This natural wonder of the world will leave you at a loss for words!
4. Whistler, British Columbia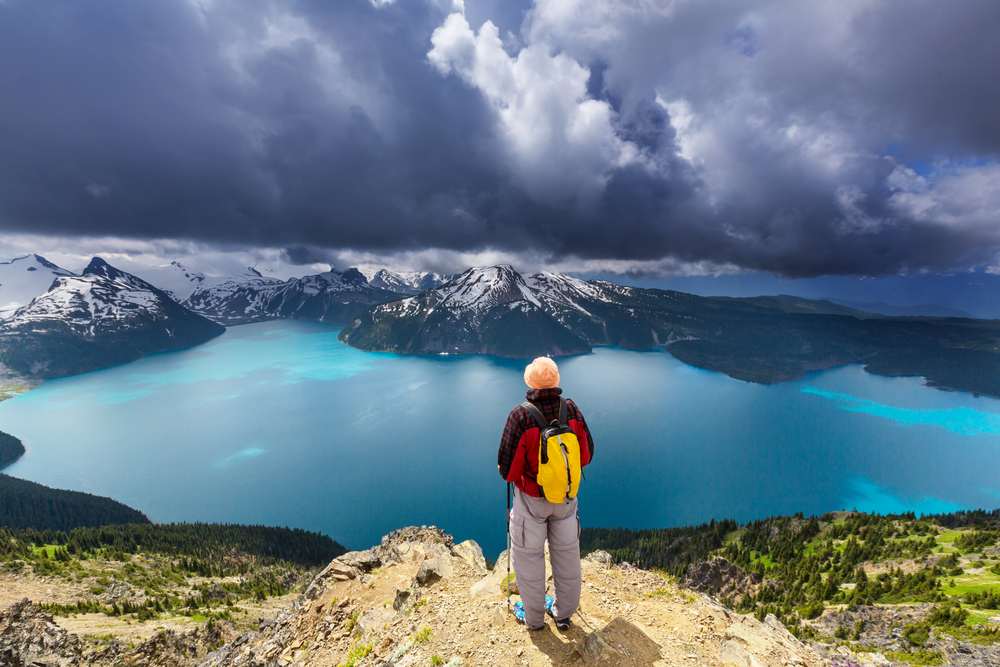 We're not going to mince words; we believe Whistler was made for the independent traveler. This outdoorsy city is the place to immerse yourself in culture, exhilarate in outdoor recreation, and dine on some of the finest food on the West Coast.
Whistler Culture
Visit the Audain Art Museum where you can take daily tours of its world-class collection of artwork from coastal British Columbia. The museum also hosts Art After Dark evening sessions where visitors are welcome to explore their own creative potential.
Additionally, you'll find cultural ambassador-led tours which happen at the Squamish Lil'wat Cultural Centre.
You can also partake in a sightseeing tour and visit Olympic venues such as the 2010 Olympic and Paralympic Winter Games.
Outdoor Recreation in Whistler
In the winter, Whistler Blackcomb is one of the most acclaimed ski resorts on the continent. Summer is a fabulous time for enjoying the lakes and hiking a trail. Of course, there is also Whistler Olympic Park where, in the winter, you can partake in winter sports, such as snowboarding, snowshoeing, biathlons, and of course, cross country skiing.
Whistler Cuisine
If you're looking to kick back and relax with a hot beverage, the Thunderbird Cafe might sound loud but it's actually a quaint and quiet place for a soothing cup of tea or coffee.
Avalanche Pizza isn't your regular pizza joint. It has a mountainous selection of the best gourmet pizza in town (we dare say maybe even the country) and is topped off with all-organic ingredients.
Araxi has all the oysters you could hope for; just make sure to bring your appetite because this establishment serves up four-course meals on the regular.
5. Ottawa, Ontario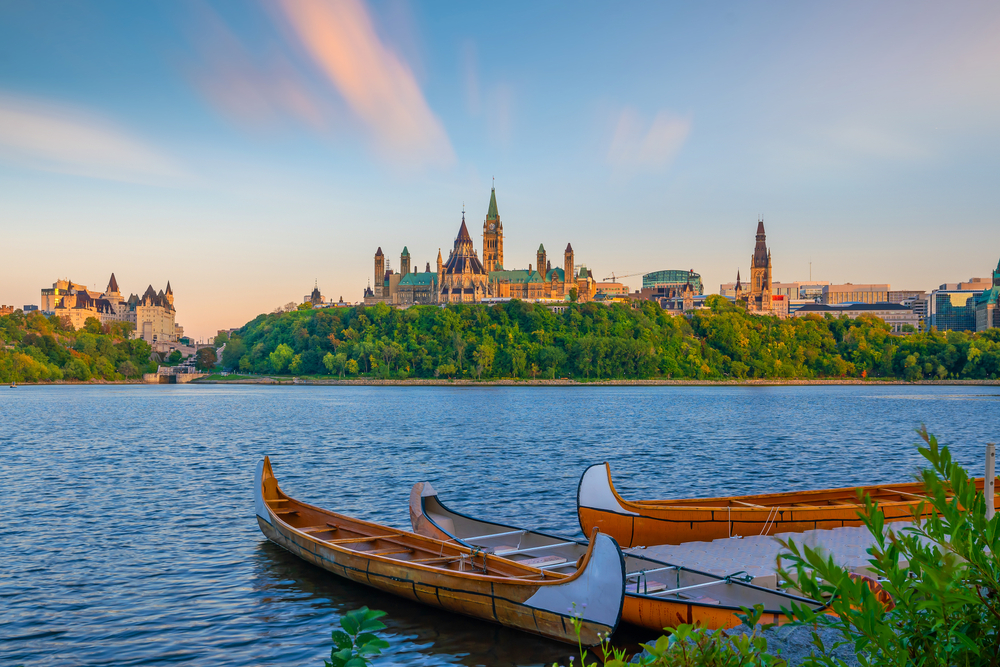 Ottawa, the country's capital, is a picturesque city that's small enough to explore on foot. Spend a few days immersed in all things Canadian and you might even feel like you're an honorary Canadian yourself.
Ottawa Tours and Culture
Check out Parliament Hill where you can get a guided tour of the Senate as well as the House of Commons.
But if shopping is what you're looking to do, ByWard Market — the city's premier tourist attraction — has everything from shopping, dining, art, entertainment, and a local farmers' market complete with a wide range of artisans and stands.
Outdoor Activities in Ottawa
Rideau Canal is stunning for skating in the winter and beautiful for boat tours during the summer months. Ottawa City Rafting is a wonderful way to raft your way along the Ottawa River where you can depart from Britannia Beach and even enjoy a trip on the river to the Canadian War Museum.
Ottawa Food Scene
Ottawa has been up and coming on the food scene for a number of years. If you're looking for an exceptional and distinctly Canadian food vibe, look no further than Restaurant Les Fougères. The French establishment has been thriving for more than 30 years with dishes like lamb loin, duck confit, and the freshest of seafood.
If food as art is what you're after, you'll be attracted to Atelier. The establishment is chef-owned by Marc Lapinr who was celebrated as Canada's Most Innovative Chef by Canada's 100 Best Restaurants magazine. They offer an exclusive 44-course interactive menu tasting experience with 10 courses per hour! They recommend allowing four hours for the "full" experience. We don't know about you, but we might have to spend an entire day here.
Enjoy a Solo Canadian Adventure
Ready to pack your bags and marvel at Canada's beauty? Plan your getaway with VacationRenter!