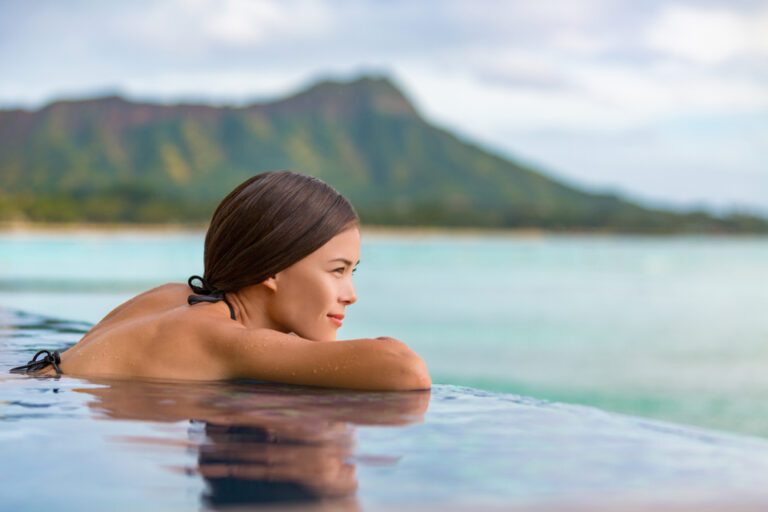 When life's stresses — both big and small — pile up, it's a great time to consider packing your bags to escape the hustle and bustle for a much-needed getaway. Whether your idea of a relaxing vacation is lounging in a beach chair or hiking through the wilderness, we've got you covered. Check out our top picks for a relaxing beach, lake, countryside, mountain, or national park vacation.
Coastal Calm
Ocean breezes tend to have a Zen-like influence on travelers who opt for a seaside vacation destination. Here are two of our favorite beachy escapes.
1. Martha's Vineyard, Massachusetts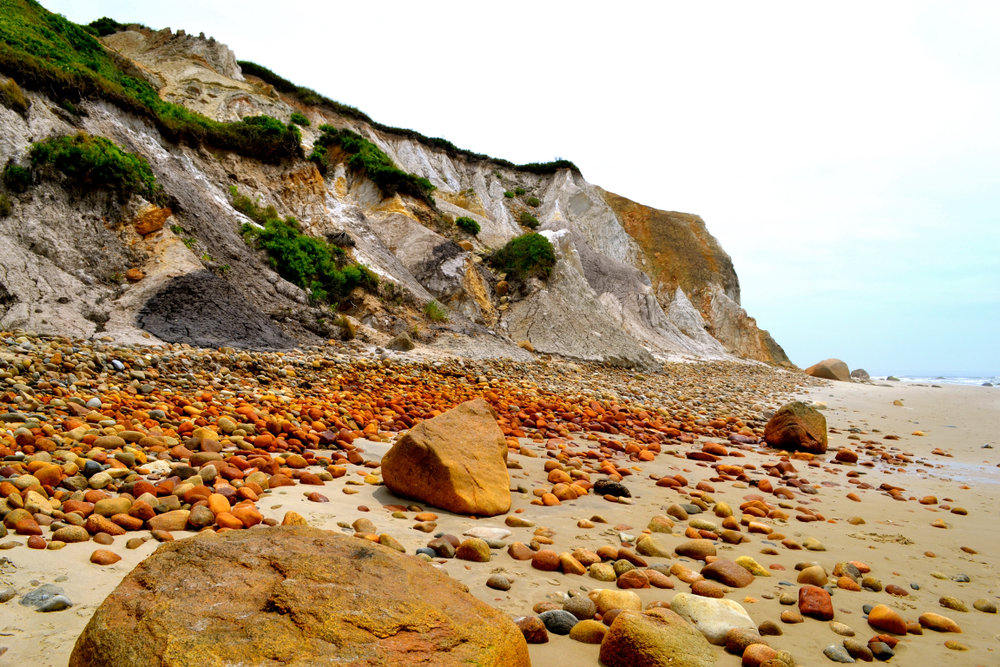 Hop a ferry (or a plane) for a little New England-style R&R. This roughly 20-by-10-mile island has an untamed coastline with plenty of stunning options for extended oceanside stints under a beach umbrella. Flip-flop your way around Edgartown or Aquinnah, partake in some "lobstah," take a dip in the chilly Atlantic, and be sure to walk or cycle the coastline. For a little extra solitude: the quieter part of the island lies to the southwest, and the crowds tend to thin after Labor Day in September.
How to Recharge in Martha's Vineyard:
2. Maui, Hawaii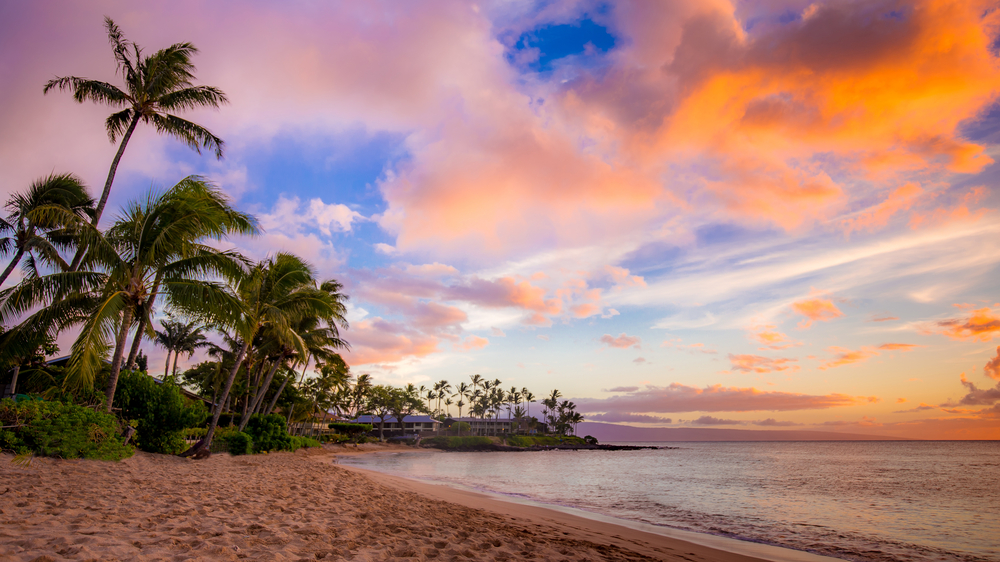 The Valley Isle's kick-back-and relax potential is off the charts. Temps are idyllic, sunsets downright spectacular, and the Aloha culture is as warm as the water. If you tire of snoozing in a hammock or sipping mai tais, adventure is also at a premium on land and sea. Explore the Road to Hana, hike to a waterfall, take your pick on surfing mild or gargantuan waves, golf some of the world's most scenic courses, or duck into the nearest resort spa. You'll be feeling rejuvenated in no time.
How to Recharge in Maui:
Country Splendor
Inland escapes tend to involve slower-paced, small town calm and a hearty dose of therapeutic natural beauty. Read on for our top two countryside hideaways.
3. Sedona, Arizona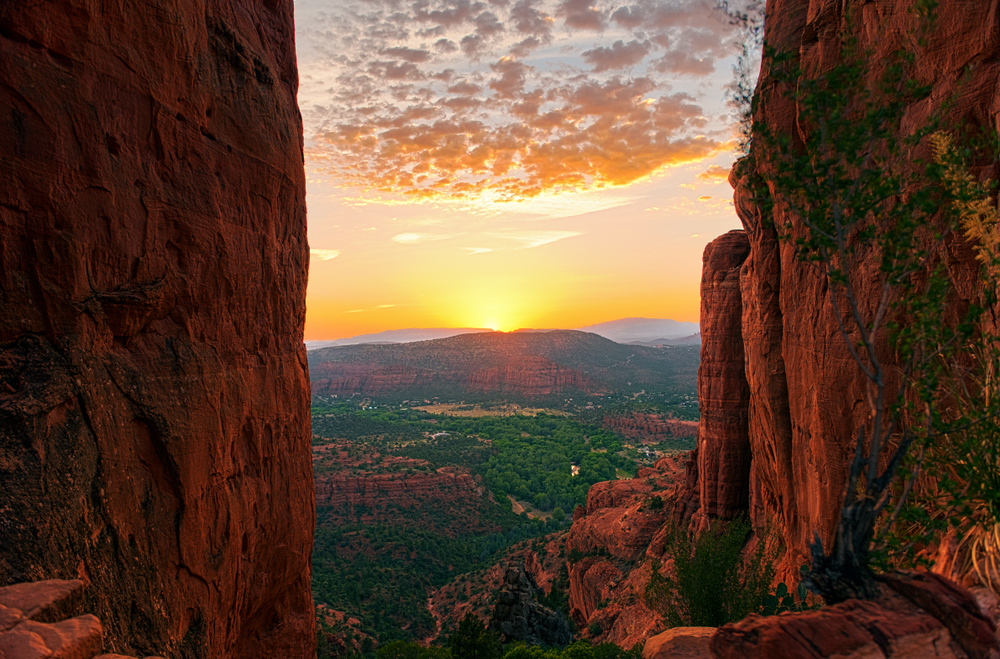 Nothing recharges the soul quite like a peaceful foray into high desert, red rock wonder. Whether or not you're drawn to this southwestern hamlet's New Age-y side — folks swear by the healing powers of the vortex — the spectacular canyons, buttes, and valleys are a downright spiritual experience on foot and mountain bike. Plus, the stargazing around here is spectacular.
Surrounded by almost two million acres of national forest, Sedona sits at 4,350 feet, which means mild temps await — whether you embark on a jeep tour, rugged self-propelled trek, or take in the views from a vineyard patio. The area has more than 400 miles of trails to explore, a vibrant arts scene, heritage sites, wineries, and a vast menu of wellness activities, from yoga and tai chi to spas and chakra tours. Consider a day trip — at minimum — to the Grand Canyon, given that the iconic, natural wonder's south rim is a mere, two-hour drive to the north.
How to Recharge in Sedona:
4. Sonoma Valley, California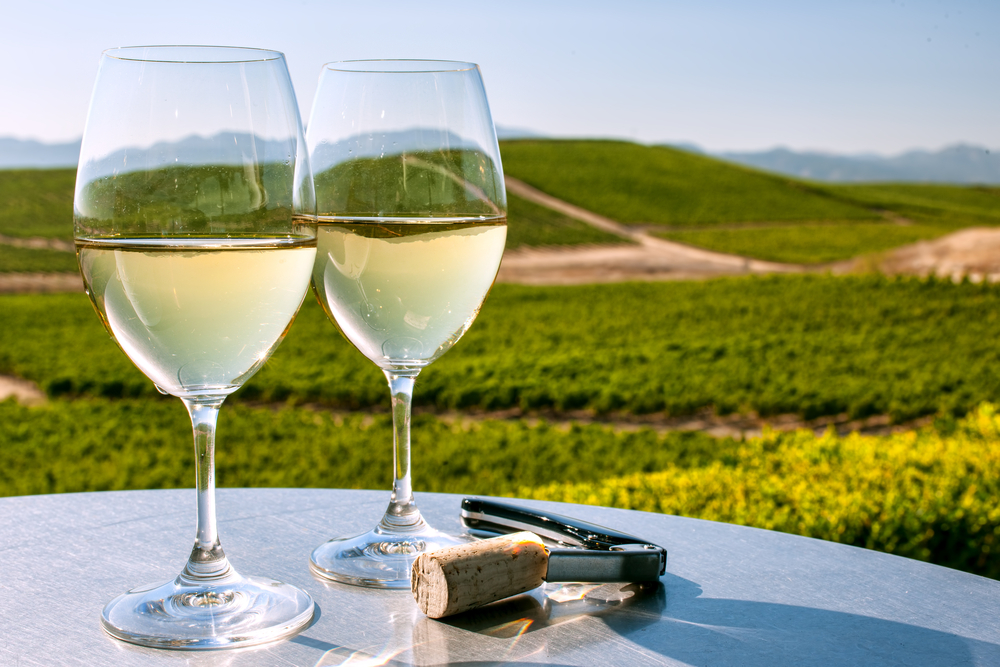 Tucked between the Mayacamas and the Sonomas, this wine-lover's paradise has a low-key vibe that makes sipping one's way through the roughly 17-by-7-mile valley thoroughly enjoyable. Consider hiking, horseback riding, or cycling through 13,000 acres of gorgeous parkland. Alternatively, you can also indulge in the magic of a grapeseed oil massage at one of Sonoma's spas.
Packed with good eats and drinks — breweries and distilleries rival the area's signature vino — this down-to-earth valley chugs along at a relaxing pace. Savor the charming village of Sonoma itself as well as the small towns, ranches, and family-owned appellations scattered throughout the valley. And when you need to switch gears completely, get fired up at the Sonoma Raceway.
How to Recharge in Sonoma:
Mellow Mountains
Fresh mountain air and plenty of room to roam are key ingredients for relaxing vacations. Here are two of our favorite alpine getaways.
5. Steamboat Springs, Colorado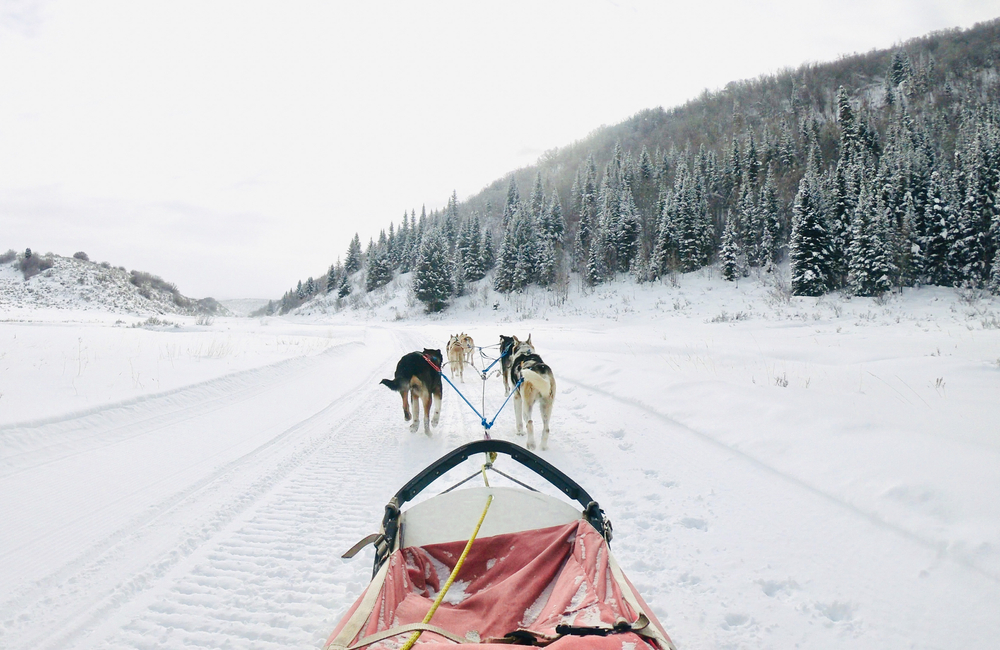 Giddy up for genuine Rocky Mountain rejuvenation any time of year in this cowboy-meets-ski enthusiast enclave. In milder months, you can hike, bike, horseback ride, river raft, and fish the alpine expanse. In snowy times, enjoy the thrill of dog sledding, skiing, snowshoeing, tubing, and fat tire biking. Any time of year: bask in all-natural hot springs therapy. Meander the 20th-century main drag's shops and restaurants or head into the wilderness (the eponymous resort borrows some of its most splendid Mount Werner Park Range terrain from the 1.25-million-acre Routt National Forest).
How to Recharge in Steamboat Springs:
6. Mt. Shasta, California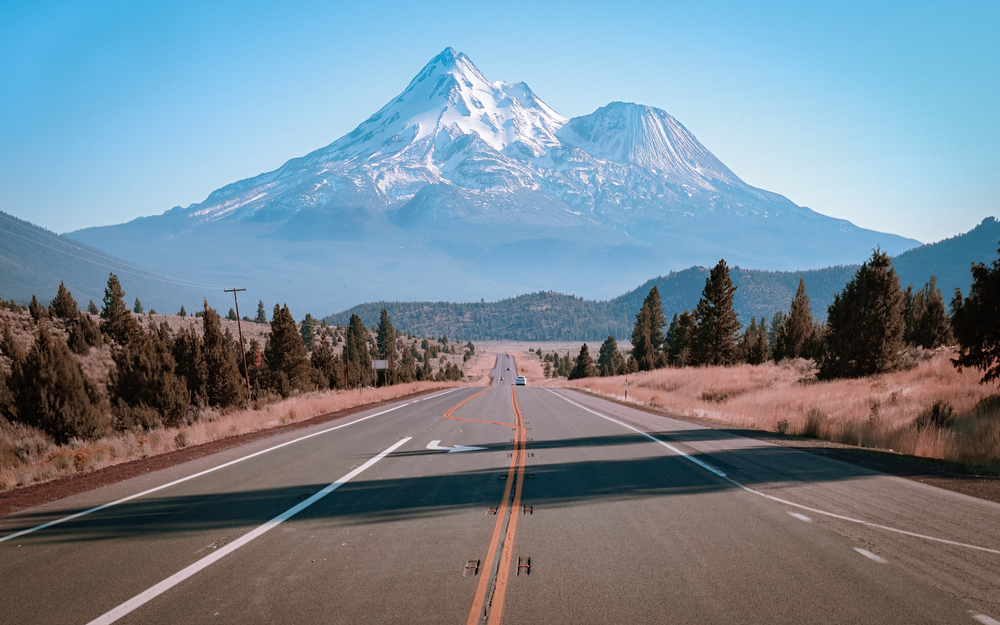 This small town's namesake — an iconic, snow-capped dormant volcano that tops out above 14,000 feet — sets an awe-inspiring tone for adventure as well as nature-inspired downtime. Take a scenic drive or hit the trail for hiking, mountain biking, and rock climbing in the vast Shasta-Trinity National Forest. In warm months, paddle the waters of Lake Siskiyou and raft or kayak the Klamath, Sacramento, Trinity, and Cal-Salmon Rivers. In chilly months, set off on a tranquil cross-country ski.
How to Recharge in Mt. Shasta:
Lovely Lakes
Lake life is tough to beat. Serenity sets in as quickly as you roll up to the dock (or the shore) at these two boat-, float-, and sunbathe-worthy locales.
7. Lake Wenatchee, Washington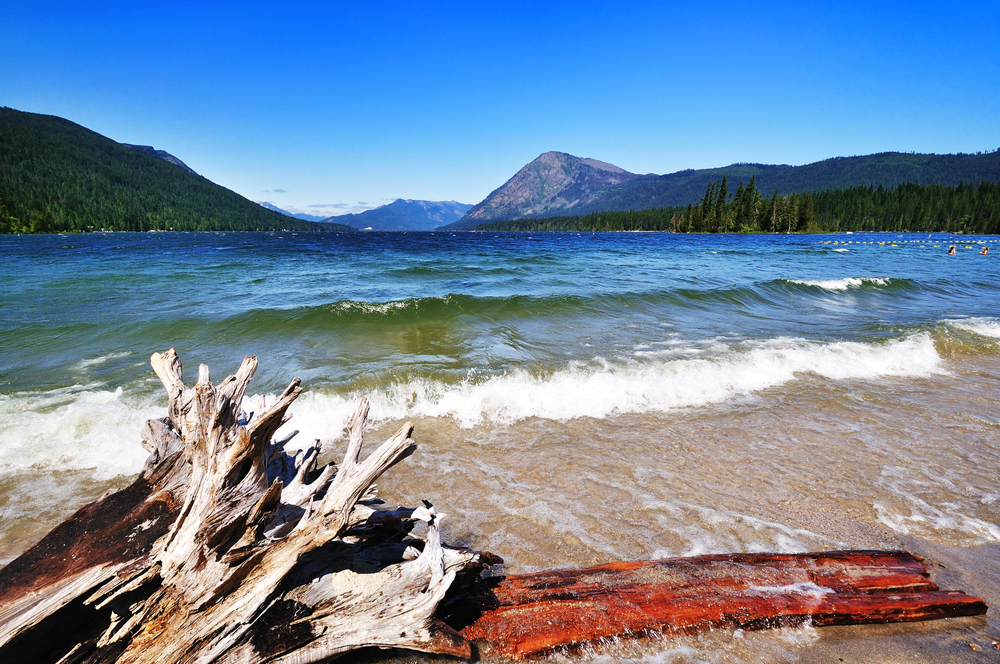 If you're hankering to get off the grid, string up a hammock beside this massive, clear blue lake and bask in the splendor of The Cascades. Cell phone service comes and goes here, which may be a good thing when you want uninterrupted time to fish, paddle, swim, horseback ride, or, in colder months, ski over 20 Nordic trails. Keep an eye out for paragliders and ospreys alike, too!
How to Recharge in Lake Wenatchee:
8. Lake Winnipesaukee, New Hampshire
Listen for the unmistakable call of the loon, while boating and floating the Granite State's largest lake. Lake therapy may involve skiing the wake of a zooming motorboat, cruising at sunset aboard a putting pontoon, jet skiing, or self-propelling on a paddle board, canoe, or kayak. Whatever speed you seek, this 72-square-mile lake has room for all — tranquility as well as adrenaline-pumping fun.
For a serene stay, time your visit for autumn, which is graced with fiery foliage and fewer crowds, or take to the snowy landscape in winter. A handful of charming villages dot the shoreline, so there are ample spots for frappes, upscale eats, and clam "chow-dah."
How to Recharge in Lake Winnipesaukee:
National Parks
Wide open swaths of protected open space make for some serious opportunity to unplug and explore. Cell service tends to be spotty in most national parks, which means more time to disconnect from the daily grind and reconnect with nature! These two parks are just the tip of the glacier when it comes to unforgettable and rejuvenating vacations on preserved lands.
9. Olympic National Park, Washington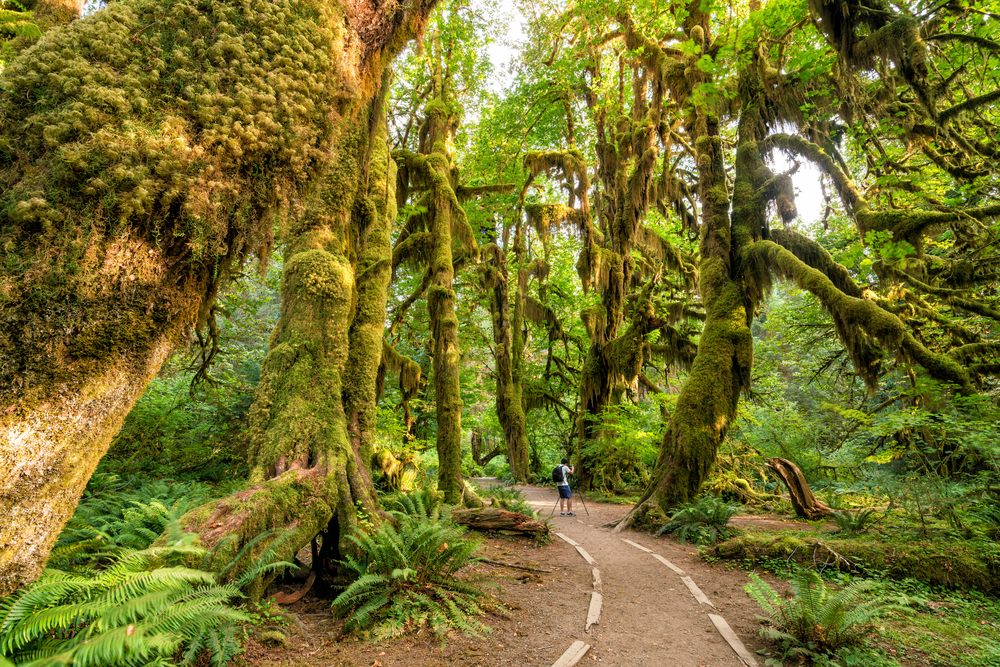 A 1,400-square-mile swath of rugged, forested, Pacific-bordered wilderness delivers glorious, relatively uninhabited space to breathe in spades. Towering cedars, spruce, and firs — some of the largest of their species — are matched by rugged peaks giving way to glacial lakes, waterfalls, and wildflower-filled meadows.
Stroll along the pristine coast, hike the ridges, paddle the lakes, wander the verdant rainforest, soak in natural hot springs, and take in views of the Milky Way far from city lights. Lucky adventurers may spot the park's incredible wildlife, from landlubbing elk and bears to whales and sea otters, and all can pause in the presence of tremendous vistas, notably 7,969-foot Mt. Olympus. For wintertime play, the park's Hurricane Ridge Road is open on a limited basis, and the private Hurricane Ridge Ski and Snowboarding Area serves up some old-school ski resort fun.
How to Recharge in Olympic National Park:
10. Glacier National Park, Montana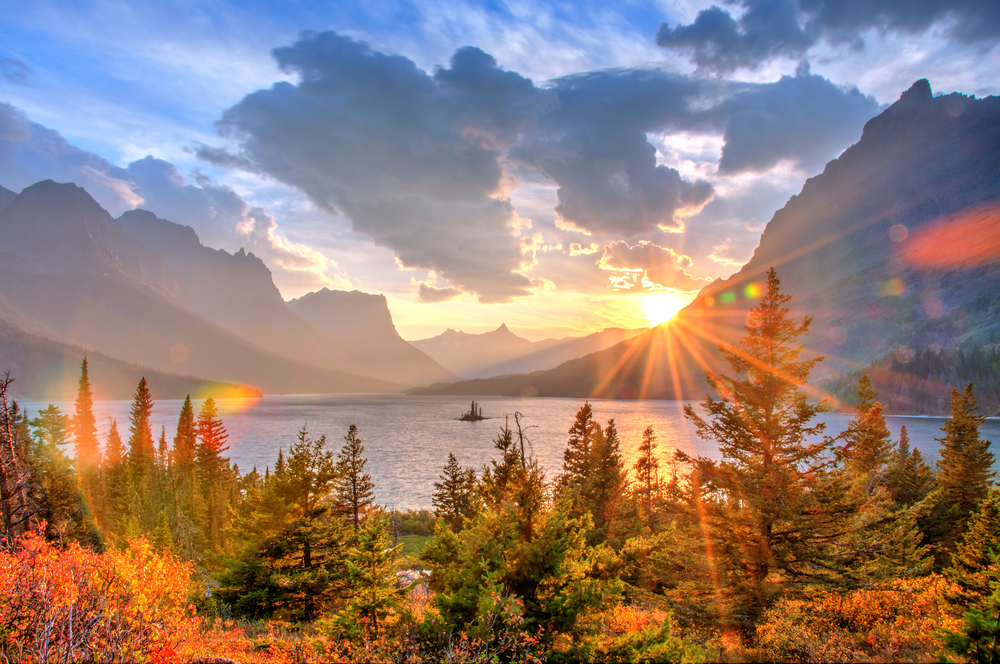 Montana's crown jewel — a patchwork of sapphire lakes, jagged peaks, glaciers, and alpine meadows — spans one million acres. Stretch your legs on small (or large) sections of the 746-mile trail system. Look for bighorn sheep, waterfalls, and jaw-to-the-floor vistas as you drive the iconic 50-mile, Going-to-the-Sun Road, which crosses the Continental Divide. Channel your inner cowpoke by exploring on horseback. Or duck into some farm-to-table eats at the historic, timber-hewn Glacier Park Lodge (located outside the park). In winter, bundle up for genuine solitude with snowshoeing and cross-country skiing your main options for rejuvenation.
How to Recharge in Glacier National Park:
Plan A Dreamy Relaxing Getaway
For a truly relaxing vacation, be sure to plan ahead by double-checking the latest safety protocols and reservation requirements for everything from horseback rides and dining to national park access and kayak rentals. Safe travels!