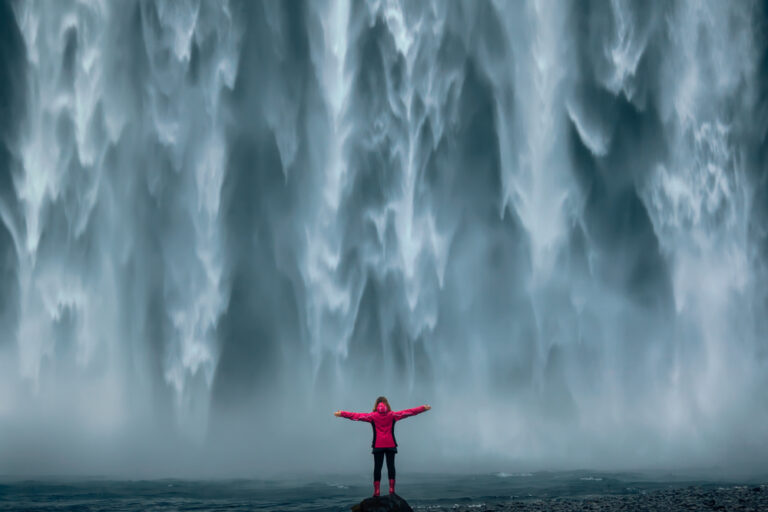 Dream vacations don't come with age requirements, but every decade deserves a fabulous getaway, or two. Here, we carefully map out tremendous vacations-by-decade. Some of these remarkable sojourns tend to lend themselves to family together-time. Others seem decidedly energetic and, typically, but not exclusively, youthful in nature. And, of course, there are those that seemingly suit the full piggybank years, whenever those may be.
Whatever your age and stage, all of these bucket list holidays could — and should — be tailored to you and yours. In order to time your dream vacation perfectly, remember to check your chosen destination's travel advisories and health and safety requirements, especially in the midst of this ever-changing pandemic. Then, take a moment to ponder the possibilities, or, better yet, pack your bags. Bon voyage!       
For the Twenty-Somethings
Costa Rica
Adventure has no limits in Costa Rica. Graced with lush rainforests and a massive coastline, dotted with 300 stunning and unspoiled beaches, this Central American getaway has almost as many colorful thrills as butterflies (1,500 different species, in case you were wondering).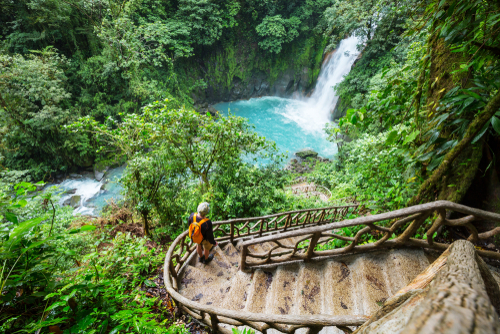 Dip in a natural hot spring with a volcano as a dramatic backdrop. Zipline in the clouds. Surf to your heart's content. Witness nesting sea turtles. Kayak along the shore or through the rapids. Explore the depths of both caves and ocean. Fish, scuba, snorkel, hike, horseback ride, mountain bike, or take a yoga class on the sand. For glimpses of exotic wildlife — everything from sloths and jaguars to monkeys and endless bird species — visit one of the country's national parks, the largest of which is Corcovado.
Top Costa Rica To-Dos:

Surf in Tamarindo

Visit

Centro de Rescate y Santuario Las Pumas

, a wildlife refuge

Zipline through the canopy

Kitesurf Lake Arenal

Fuel your day with a coffee plant tour
Ready for a surf-and-rainforest-infused adventure? Check out these Costa Rica accommodations.
Las Vegas
It's perhaps best to answer Las Vegas' siren call when all-nighters don't faze you in the least. Whether you prefer bellying up to the blackjack table, rocking out at a big show, riding a sky-high rollercoaster, tucking into a five-star feast, checking out your hotel's shark tank, or clubbing with your crew all night long, getting lost in the glitzy adrenaline of Nevada's most famous city is a surefire way to escape the everyday.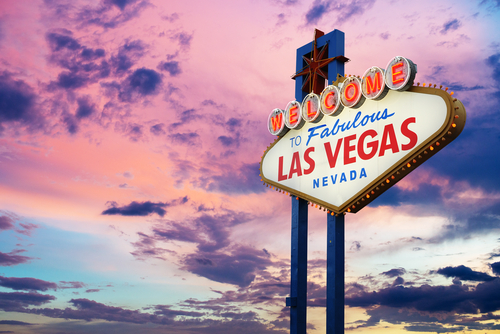 Overstimulated? Ditch The Strip for a few hours away from casino-centric chaos. Visit the Hoover Dam and Lake Mead, hike Red Rock Canyon, or soak up slightly slower-paced neighboring Lake Las Vegas.
Top Las Vegas To-Dos:

Watch the fountain show at The Bellagio

Go to the top of "The Eiffel Tower" (the Vegas version, at least)

Check out Cirque du Soleil's

Mystère

or another iconic show

Hike

Red Rock Canyon National Conservation

Area

Ride the

X-Scream

roller-coaster, launching 27 feet over the edge of the top of the STRAT
No need to roll the dice on lodging. Find your ideal Vegas digs here.
For the Thirty-Somethings
Cuba
A spicier Caribbean getaway than most, Cuba has culture in spades — coupled with spectacular, getaway-from-it-all beaches. Whether you're swept away by the rhythm of salsa, fascinated by the likes of Ché Guevara and Ernest Hemmingway, or mesmerized by the sounds of the Buena Vista Social Club, this steeped-in-history isle has plenty to explore and savor.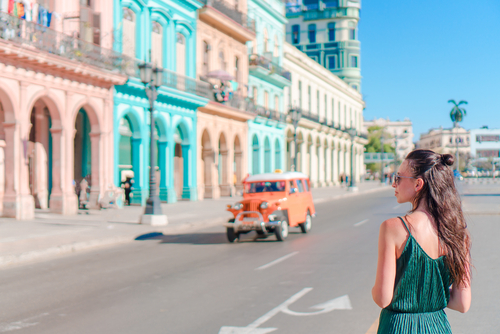 From the cobblestone streets of colonial Trinidad to the resort sands of Varadero to Havana's seaside boardwalk, there's a world of flavors packed into "The Pearl of the Antilles." Oh, and there are cigars and rum, too.  
Top Cuba To-Dos:
Sip a daiquiri in Old Havana, purportedly the drink's birthplace

Catch a

baseball

game, if you time is right

Hike, rock climb, horseback ride, or mountain bike

The Viñales Valley

Dance and listen to the jazz-Afro-Cuban sounds of this melting pot of a musical scene (live music is ubiquitous, so just sidle up to a café table or mosey into a club)

 

Kick back on a quintessential, less developed Caribbean beach like

Playa Paraíso or Playa Sirena
Discover your Caribbean groove with these Cuban rentals.
Japan
Hop the Shinkansen bullet train to traverse this remarkable land of Zen, tea, karaoke, skyscrapers, seascapes, sake, and urban wow. Tokyo has its share of wonders, from the Senso-Ji Complex to the Tokyo Tower, but look beyond the capital for mountains of cultural and natural phenomenon.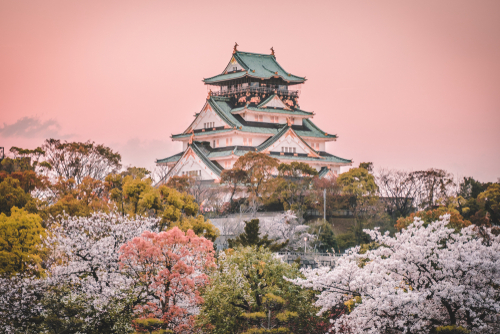 Go to Kyoto for more than 1,000 temples and shrines, including 17 UNESCO World Heritage Sites. Check out the 50-foot bronze Buddha in Nara, as well as Nara Park. Go to the Izu Peninsula for tropical vibes and Sapporo for ski slopes. In between, traverse hot springs, islands, bamboo forests, glimpses of geishas, and more. Along the way, dig into authentic eats wherever you land: hot pot, ramen, or sushi. No need to seek out the celebrity-chef haunts, just find the local eatery for sublime deliciousness.
Top Japan To-Dos:

Visit Mount Fuji and

Kawaguchiko Lake

Meet the hot spring-cavorting monkeys at

Jigokudani Monkey Park

Check out Fuji-Hakone-Izu National Park

Dive, snorkel, and spend a day on the beach in Okinawa

Don't miss out on the quintessentially Japanese sport of

sumo
The Land of the Rising Sun is calling! Check out these lodging options for your Japanese getaway.
For the Forty-Somethings
Italy
Ciao! Whether you're drawn to chianti, tortellini, and gelato, or Michelangelo, Carvaggio, and Leonardo, Italy is a cornucopia of unsurpassed culture, both past and present. Immerse yourself in the art of Florence, the fashion of Milan, the Mediterranean bliss of the Cinque Terre, the snowy Alps, the Tuscan wine country, the history of Rome, and beyond.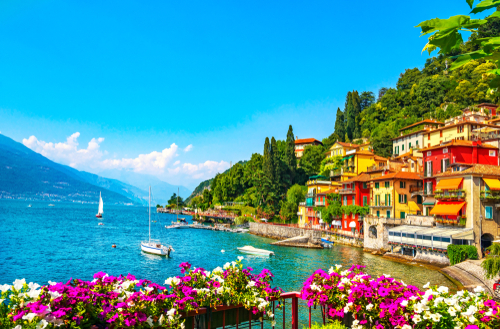 And, for goodness sake, don't pass up the gastronomic wonders. Break up the typical museum-filled sightseeing with adventure, particularly if you have children in tow. Kayak the canals of Venice, go underground in the catacombs of Naples, climb Pisa's leaning tower, or visit Pompei. Slow down, sip, savor, and enjoy the ride — be it via Vespa or Ferrari.
Top Italy To-Dos:

Hike, ski, or take a gondola ride up the Dolomites

Boat Lake Como

Tour a winery in Tuscany

Stroll and sunbathe in the Italian Riviera

Soak up Florence's Uffizi (certainly not the only Italian home to jaw-dropping artworks)
Find your perfect Italian basecamp in order to soak up the many flavors of the Bel Paese.
Iceland
Located just below the Arctic Circle, this island is brimming with extraordinary natural wonder that speaks to adventurers of all ages. Explore glaciers, volcanoes, lava fields, tunnels, craters, fjords, waterfalls, and virtually all manner of geothermal phenomena.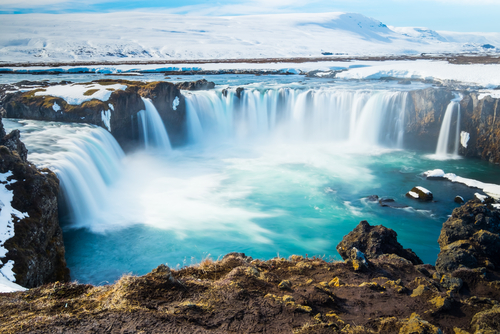 Wander downtown Reykjavik, set off on a whale-watching trip, and soak in the Blue Lagoon. Here, you can step back centuries to the land's Viking past and marvel at more modern attractions — think Beer Spas. Don't forget to keep an eye out for puffins and porpoises!
Top Iceland To-Dos:

During the longer nights of the year, seek out The Northern Lights

Ride a horse on a black sand beach

Drive the Ring Road and explore "The Golden Circle"

Don a dry suit and snorkel Sifra (waters between tectonic plates)

Visit the spectacular national parks, the largest of which is Vatnajökull
The land of fire and ice awaits! Discover the best hotel, rental, or RV for your Icelandic journey.
For the Fifty-Somethings
Switzerland
Fondue and chocolate, anyone? Beyond the Swiss affinity for scrumptious indulgence, this highly civilized European destination is quite simply breathtaking. From ragged Alpine heights and crystal-clear lakes to cobblestone villages and castles, this melting pot of western Europe is brimming with posh charm.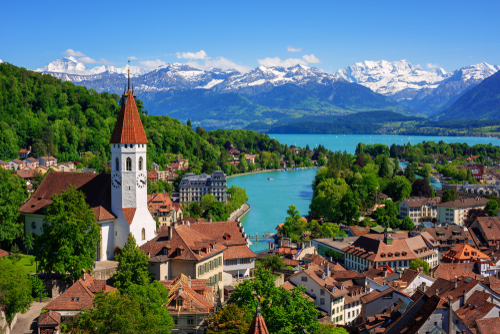 For the active traveler, leg it on gorgeous hikes — with close to 40,000 miles of well-marked trails — ski the slopes, or kick back and take a trains-eye view of the tremendous peaks and valleys. Four official languages and their cultural and culinary accoutrements accompany Switzerland's convergence of a multitude of postcard-perfect experiences.
Top Switzerland To-Dos:

In Zermatt, ski or hike in the presence of the iconic Matterhorn

Visit a castle, perhaps

Chillon

Cruise Lake Geneva

Take a chocolate tour in Lucerne

Ride the Bernina and/or Glacier Express trains
Prepared for a spectacular alpine escape? Here's where you'll find your ideal Swiss lodging.
France
From Paris' twinkling Eiffel Tower to the Mediterranean island of Corsica (Napoleon's birthplace), France overflows with sparkling culture, unforgettable museums, gorgeous countryside, café, wine, and — mais, oui — superb cuisine.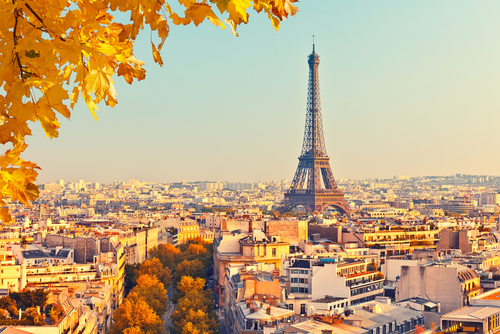 Peruse the extraordinary, artsy bucket list hotspots à la The Louvre and Musée D'Orsay; or historic (and also artistic) landmarks like Notre Dame and Versailles; ski Chamonix; visit the sunny sands of Biarritz; quaff some Bordeaux or champagne — in their respective regions — and stroll the lavender fields of Provence. Ooh là là.
Top France To-Dos:

Tour wineries in Bordeaux

Stroll Paris — its museums, landmarks (including Champs-Elysées, Arc de Triomphe, and Sacré Coeur) and be sure to stop for a café au lait

Visit a chateau (or several) in the Loire Valley

Step back in time in Normandy and don't miss Mont-Saint-Michel

Bask in the sun of St. Tropez or slightly under-the-radar Cassis or Antibes
Say "oui" to that tricolor getaway with your own exquisite lodging du jour.  
For the Sixty-Somethings
Tanzania
Seeing animals in their element — gazelles, zebras, lions, leopards, elephants, warthogs, and more — are worth a safari splurge. If you time your African getaway for what's known as The Great Migration (a.k.a. thundering wildebeests with their predators in tow), you will not be disappointed.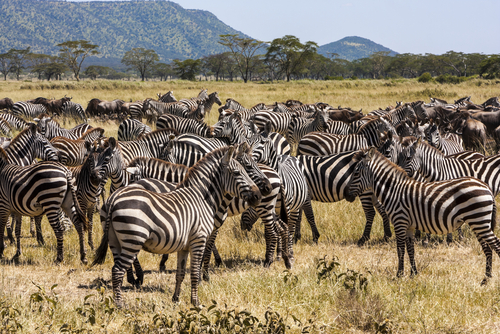 In Tanzania, The Serengeti is primed for viewing "The Big Five" (lion, leopard, rhino, elephant, and buffalo) as well as a luxury safari experience. Of course, you may be looking for a little more altitude or a tropical sojourn to turquoise waters and coral reefs, which are all viable options for your African adventure.
Top Tanzania To-Dos:

View extraordinary game at Ngorongoro Crater

Snorkel the coral reefs of Zanzibar

Climb

Mount Kilimanjaro

Canoe or drive through

Lake Manyara National Park

Scuba in the Indian Ocean beside Pembe Island
Discover the perfect vacation rental for your once-in-a-lifetime journey to The Serengeti and beyond.
Napa
Raise a glass to resiliency as you toast Napa's post-wildfires renaissance. From Frog's Leap to Silver Oak, the valley's plethora of wineries (of varying vintages and sizes) deliver distinct aromas, sips, as well as off-the-vine experience.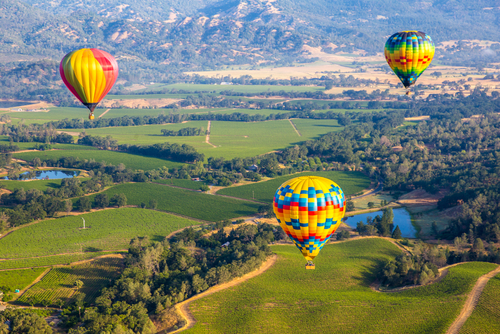 However you soak up wine country — via wine train, cycle, chauffeur, or hot air balloon — there is much to savor in California's 30-ish mile stretch of small towns and vineyards. From hot springs in Calistoga to opulent spas, Michelin-starred restaurants and swanky golf courses, your Napa escape can be as laid-back or luxurious as you want it to be. Cheers!   
Top Napa To-Dos:

Dine at The French Laundry

Bike tour off-the-beaten path wineries

Kayak The Russian River (or just sample some seriously good pinot noir along its shores)

When it reopens (post-wildfire recovery), visit

Armstrong Redwoods State Natural Reserve 

Soar above the vines in a hot air balloon at sunrise
Find charming lodging that's just right for you as you savor Napa Valley.
Wherever and whenever you take your dream vacation, be sure to always check travel advisories and requirements, take safety precautions, and make reservations for special experiences ahead of time.