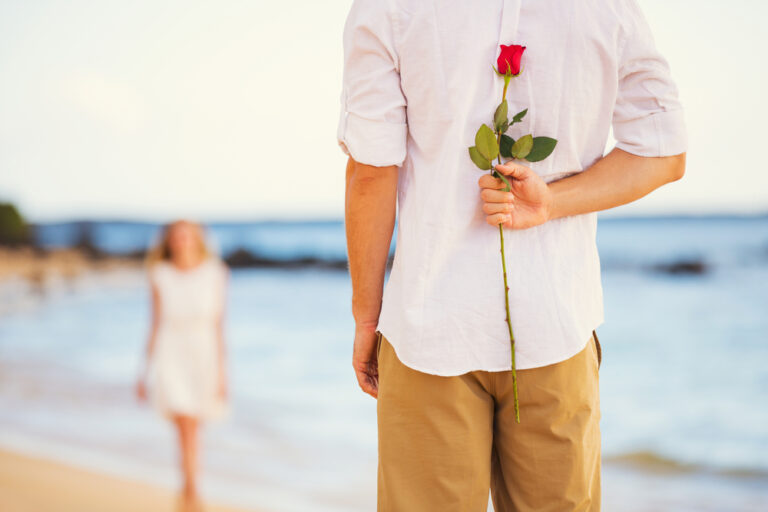 If you've been single for a while, you know all too well that dating can be difficult. Sure, it's one of the most exciting and independent times of your life, but it can also be tedious. Perhaps you've been looking for love, but have yet to find it. In that case, it's easy to start believing that all the good ones have already been taken and you'll never find your perfect match.
Well, we've got some good news: It's possible you've just been looking for love in all the wrong places. While that could have multiple meanings, we mean it literally. If you're looking for love, the city you live in has a big impact on the success rate of your search for that special somebody. In fact, some locations truly have better odds, with higher percentages of single individuals in their populations.
Consider too, that cities have their own personalities — each attracting different demographics of people. It helps to think about the ideal traits you want in a partner, then look for locations that are most likely to attract that type of person. But before you pack your belongings and move halfway across the country, we recommend visiting first to familiarize yourself with the city and its culture.
Where to Find Eligible Bachelors in the U.S.
At the end of the day, you might just be wondering what city has the most eligible bachelors. So to help in your search, we've compiled a list of five major cities with the highest percentage of single-person households in the United States.
St. Louis, Missouri
First on the list is the city of St. Louis, Missouri, with 47.5% of the population listed as single-person households. "The Gateway to the West" could very well become your gateway to love in the near future.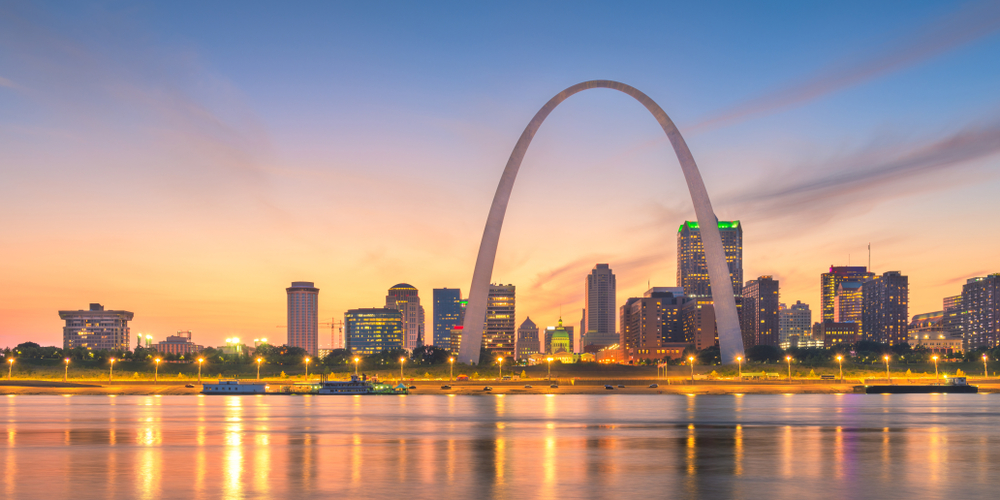 If you're looking for an opportunity to meet new people and enjoy some wonderful culinary options, then there's probably no better place to visit than The Hill. This colorful and eclectic St. Louis neighborhood is famous for its wide variety of Italian markets, restaurants, and cafes.
For nightlife and live entertainment, Westport Plaza is where you want to be. Music venues, restaurants, bars, and a hotel — all within walking distance of each other — prove to be a potent combination. If you decide to catch a baseball game, be sure to get the full game-day experience at the new Ballpark Village. Located right next to Busch Stadium, it's a great place to grab lunch before the game and enjoy drinks afterwards.
New Orleans, Louisiana
Coming in at 46.8% of the population, the vibrant city of New Orleans, Louisiana is a well-known location for singles who are ready to mingle. "The Big Easy" is famous for its incredible nightlife, music, food, and many cultural offerings. From ultra-hip spots like Cure, where celebrities are known to enjoy a glass of fine wine from time to time, to relaxing and low-key settings like Bar Tonique, this southern city has it all.
If you prefer outdoor locations, attend one of the 130 festivals held per year or visit the Audubon Zoo, where an array of exotic animals from around the world can be viewed, there are so many exciting options to choose from when you decide to visit New Orleans.
Washington, D.C.
Washington, D.C. holds the third position on our list with 44.8% of the population living in a single-person household. From the monuments and museums in the National Mall to the growing culinary culture, the "Capital City" has no shortage of things to do. Boasting a vibrant nightlife with a largely single crowd, it's an ideal location if you're looking for love.
Where to Find the Most Eligible Bachelors in D.C.
Meet your perfect match at the casual (table) tennis-themed Doubles Cafe & Bar or at Rock Creek Park, an urban destination that offers a 1,700-acre outdoor oasis providing ample opportunity to find your adventure buddy!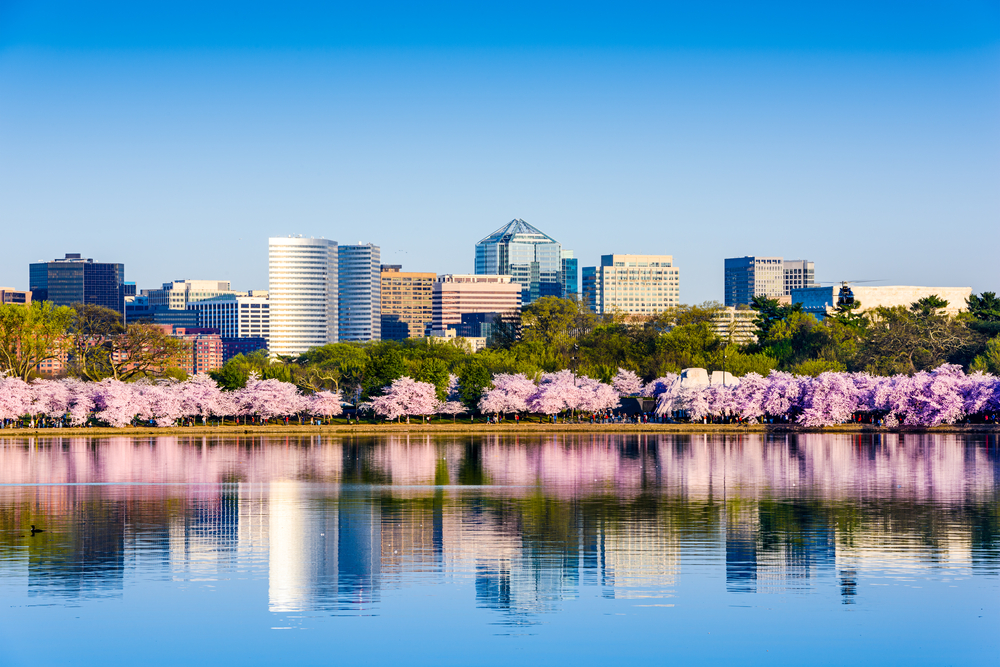 Cleveland, Ohio
With 44.3% of the population identifying as single-person households, the city of Cleveland comes in as the fourth-highest population where you might be able to find a love connection. The "Rock and Roll Capital of the World" has a lot to offer up in terms of fun activities for those who might be looking to find a little romance in their future.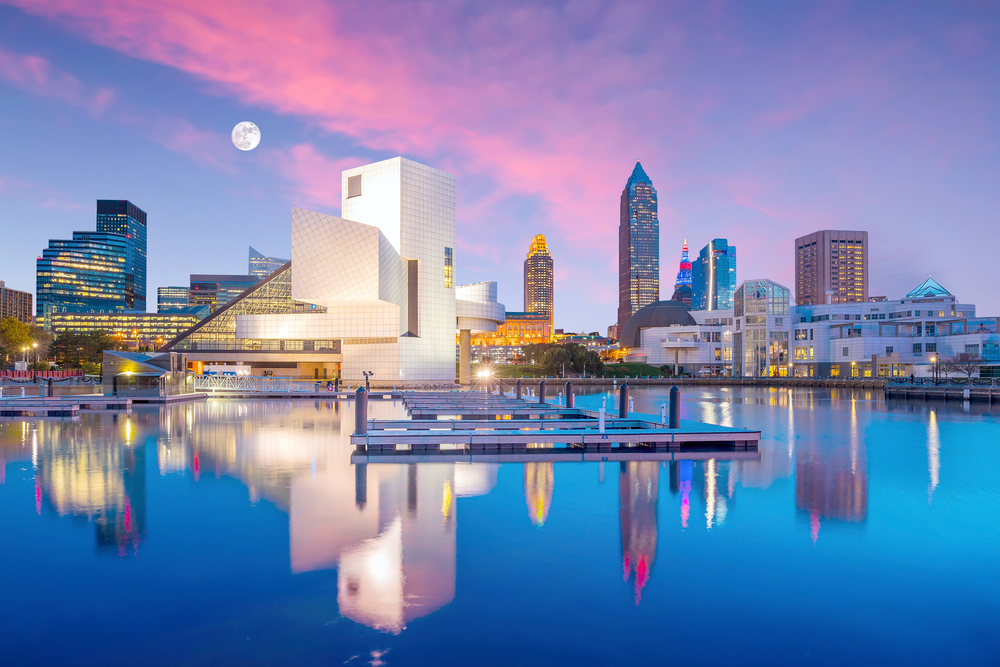 Of course, the Rock & Roll Hall Of Fame is a must-see. But one of the best ways to take in the rock and roll culture behind Cleveland's nickname while additionally meeting potential new romantic partners is visiting by Mahall's. The former 1920's bowling alley has been converted into a hotspot for live music, drinks, and dancing, while still offering up the option to go bowling to boot.
Somewhat surprisingly, the city is also known to have a vibrant art, culture, and music scene, and the Cleveland Museum of Art hosts Friday-night events every month. These mixers are the perfect place to strike-up a conversation with a fellow art-lover in a casual yet moving setting.
Atlanta, Georgia
Atlanta, Georgia rounds out our top five, coming in just behind Cleveland with 44.1% of the population listed as single-person households. Known to many as "ATL," this state capital also has plenty of other attractions for individuals who might be looking for potential love.
Two great places for meeting new people while also taking in the local Atlanta charm would be the Atlanta Botanical Gardens and the Georgia Aquarium. Both venues have a regular stream of unique events occurring each month along with everyday offerings that reward simple strolls amongst flowers, flora, aquatic life, and more.
Perhaps best known for its music and nightlife, Atlanta offers no shortage of entertainment options after the sun goes down. From festivals and events to the hottest bars and comedy clubs, check out Discover Atlanta to find the ideal atmosphere to meet your future partner.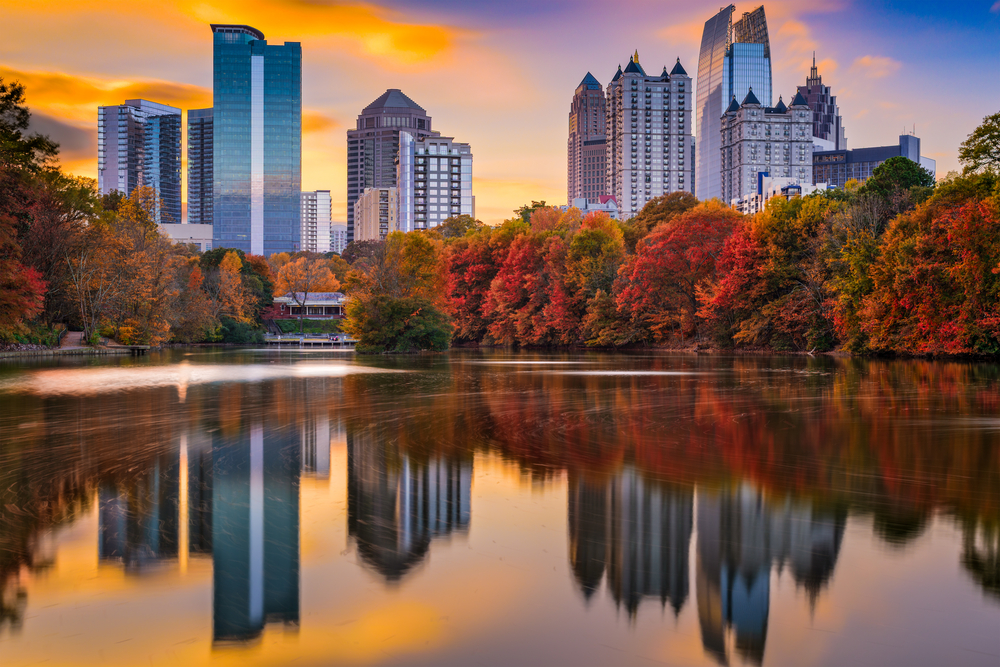 Are you ready to enjoy one or more of these incredible destinations where singles can best mingle? Book your stay on VacationRenter!